Aquarium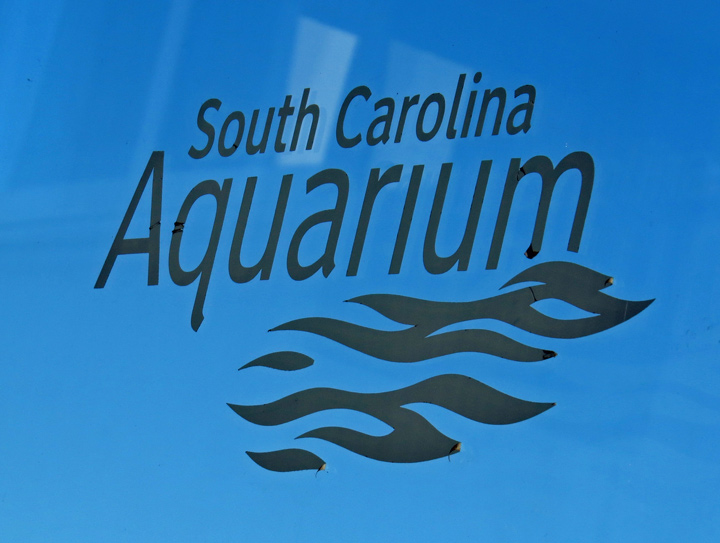 The South Carolina Aquarium, located in Charleston, South Carolina, opened on May 19, 2000 on the historic Charleston Harbor. It is home to more than ten thousand plants and animals including river otters, loggerhead sea turtles, alligators, great blue herons, hawks, owls, sea horses, jellyfish, pufferfish, moray eels, horseshoe crabs, sea stars, pythons, and sharks. The largest exhibit in the Aquarium is the Great Ocean Tank, which extends from the first to the third floor of the Aquarium; it holds more than 385,000 US gallons (1,460,000 l) of water and contains more than three hundred animals. The Aquarium also features a Touch Tank, where patrons may touch horseshoe crabs, Atlantic stingrays, and other marine animals.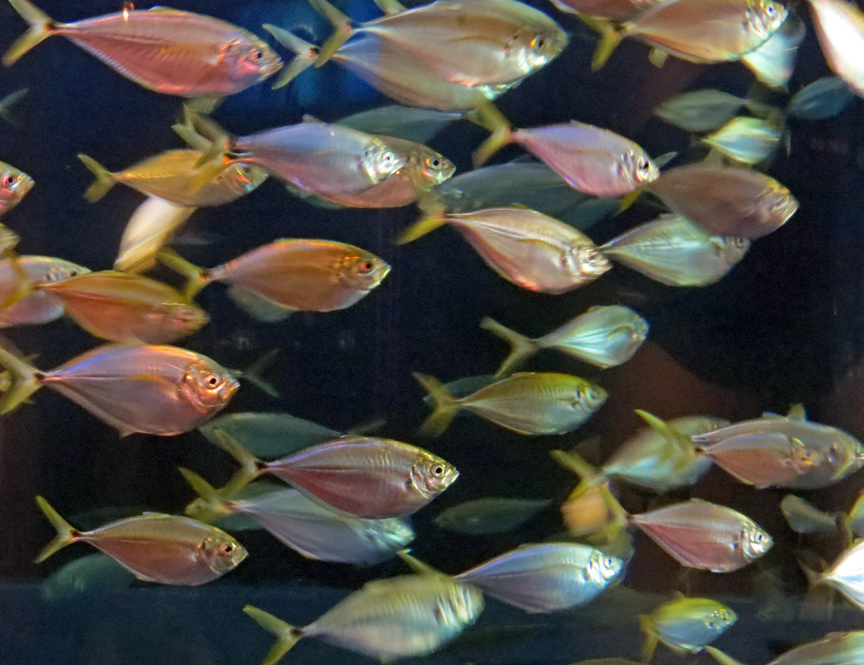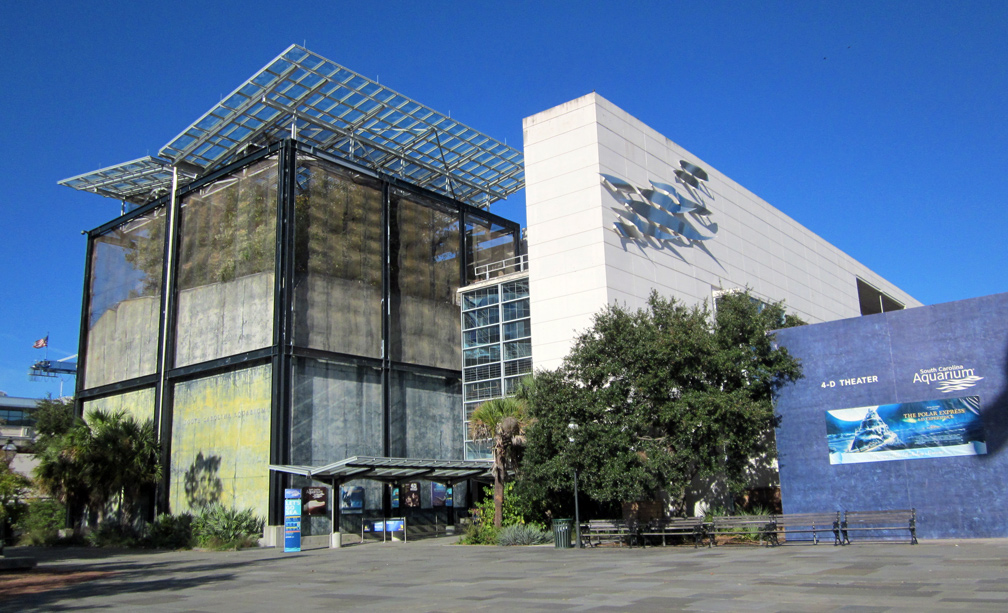 South Carolina Aquarium
The Aquarium, jutting out 200 feet (61 m) into the Charleston Harbor, offers a state-of-the-art environmental learning center that encompasses the entire spectrum of the Southeast Appalachian Watershed as found in South Carolina: The Mountain Forest, the Piedmont, the Coastal Plain, the Coast, and the Ocean. The 93,000-square-foot (8,600 m2) building includes 9 galleries featuring 6,000-7,000 amazing aquatic animals, from river otters and sharks to loggerhead turtles, in more than 100 exhibits. A rotating exhibit on the first floor originally featured "Secrets of the Amazon," a collection of animals and plants native to the Amazon River basin. In 2008, this exhibit changed to "Camp Carolina," a simulation of a camping experience in the mountains of S.C. Showcased animals include skunks, barn owls, snakes, and a bald eagle. Penguin Planet, a changing exhibit, was opened from 2009 to 2010 and featured four Magellanic penguins. A rare albino American alligator, one of only 50 in the world now calls the Aquarium home and is part of the Blackwater swamp exhibit. He is a permanent addition. In March 2011 the Aquarium reopened the renovated Salt Marsh exhibit which features a feed the stingray experience. In the spring of 2012, the Aquarium opened a new exhibit in the changing exhibit space called "Madagascar Journey" featuring ring-tailed lemurs on loan from the Duke Primate Center, Tomato frogs, and a Nile Crocodile.
Text from Wikipedia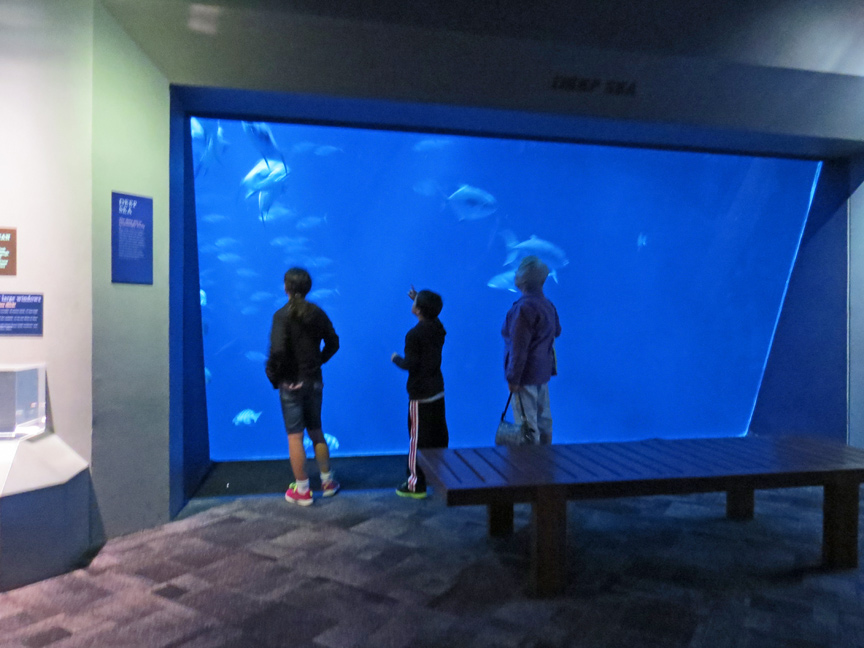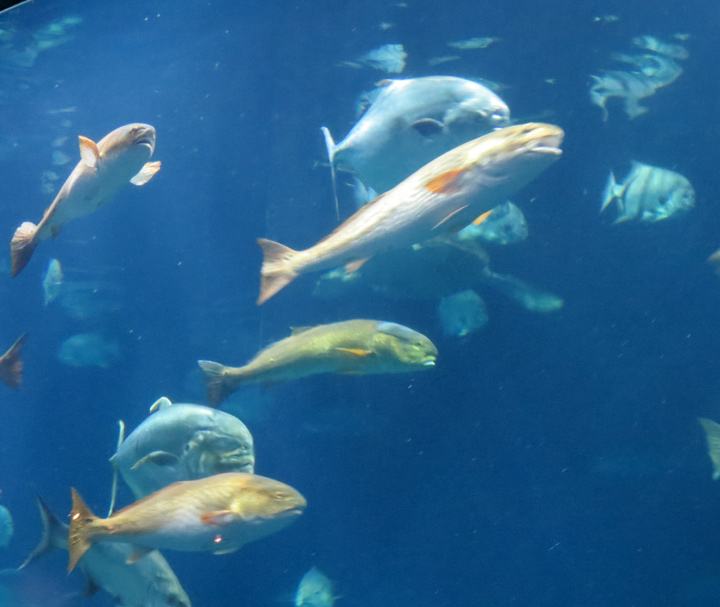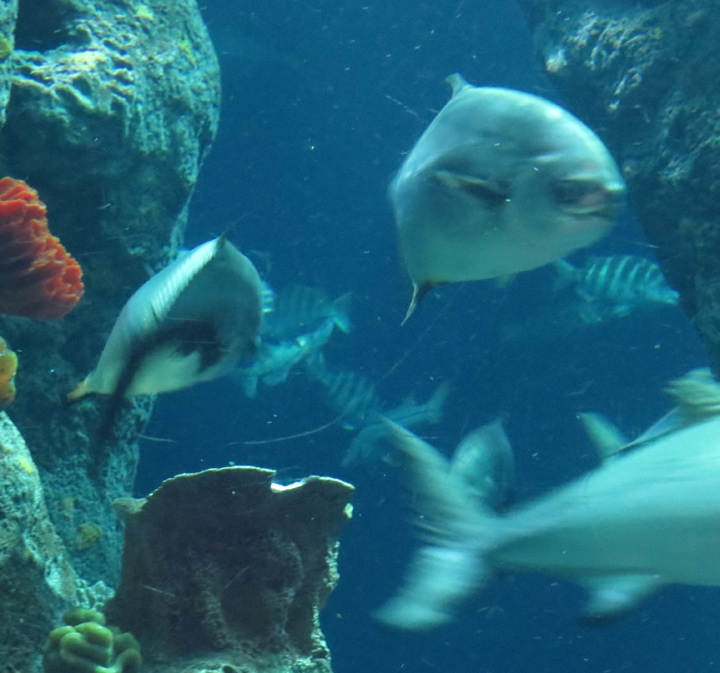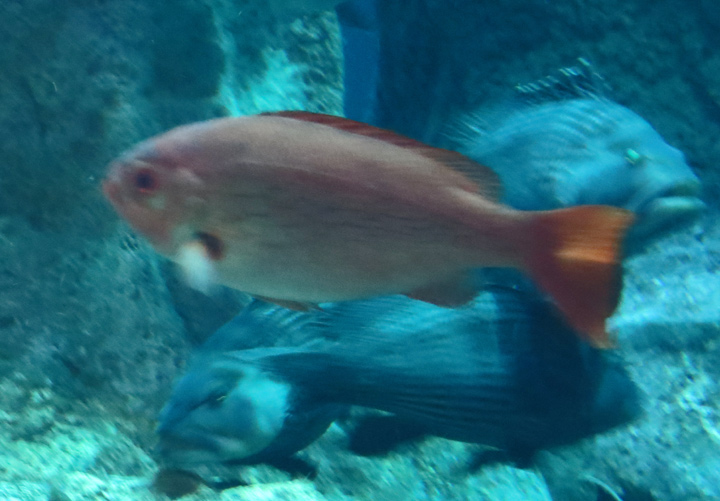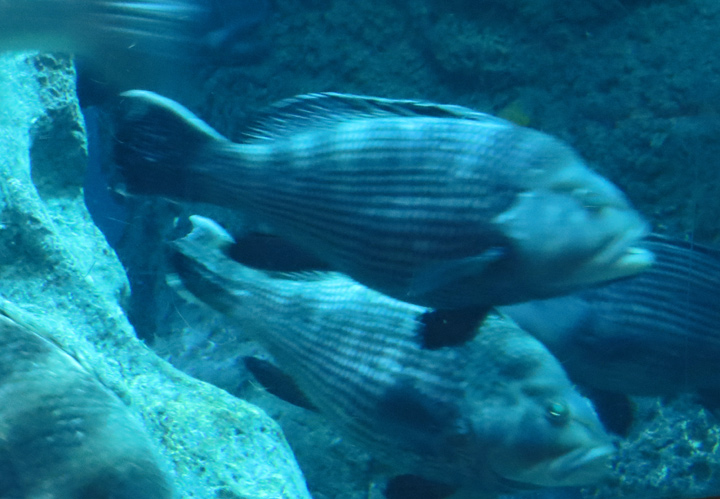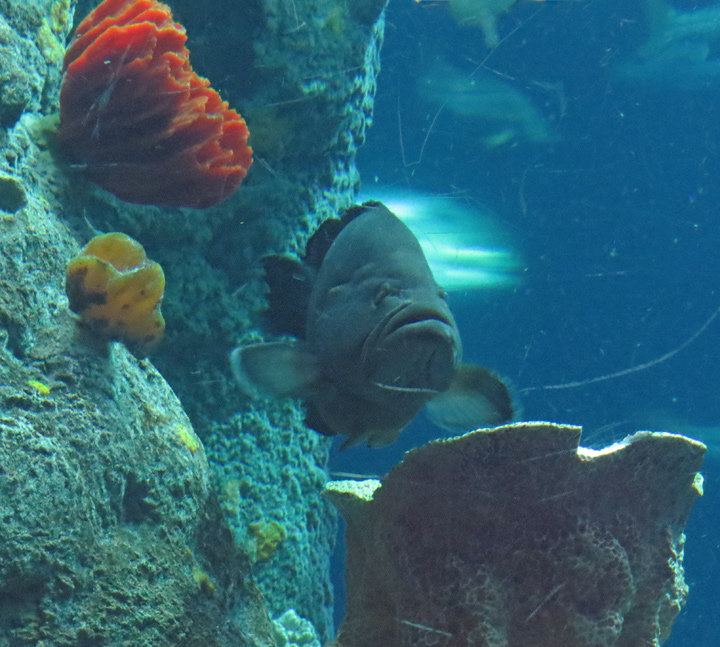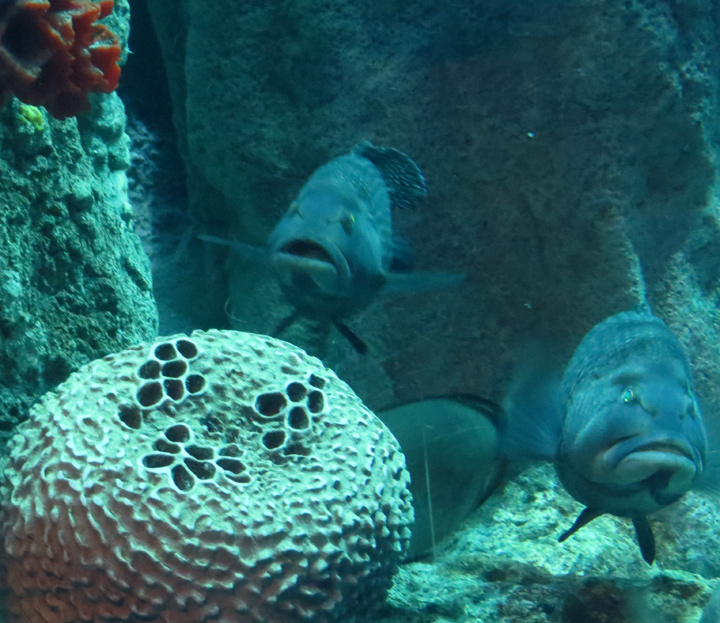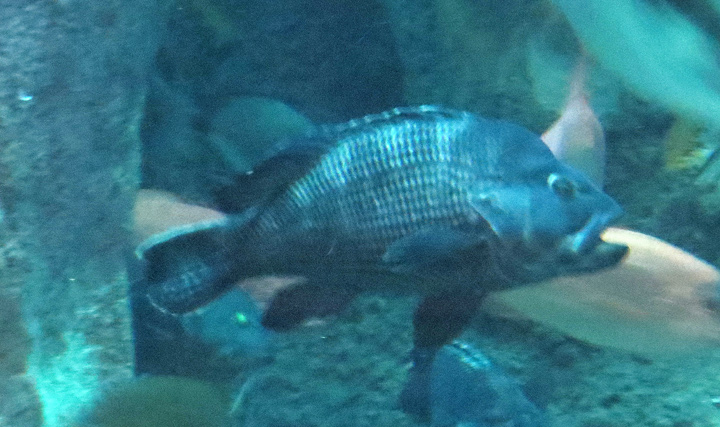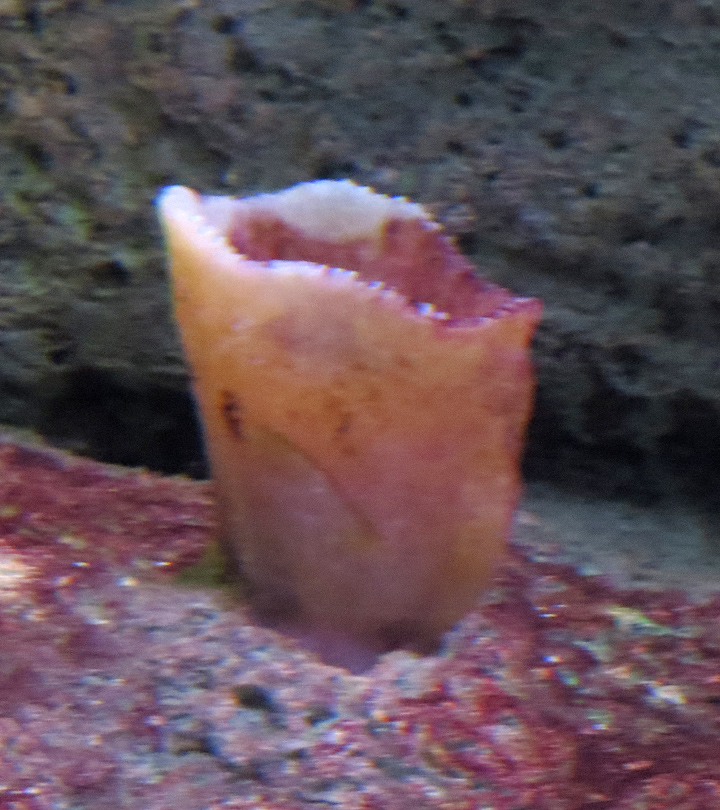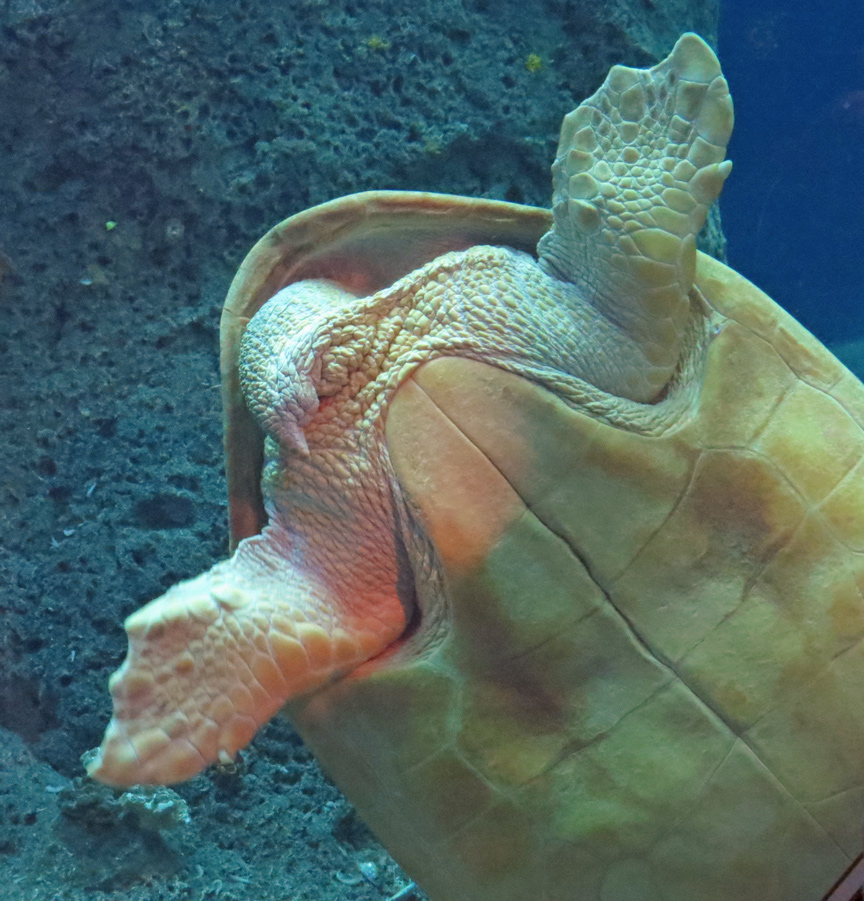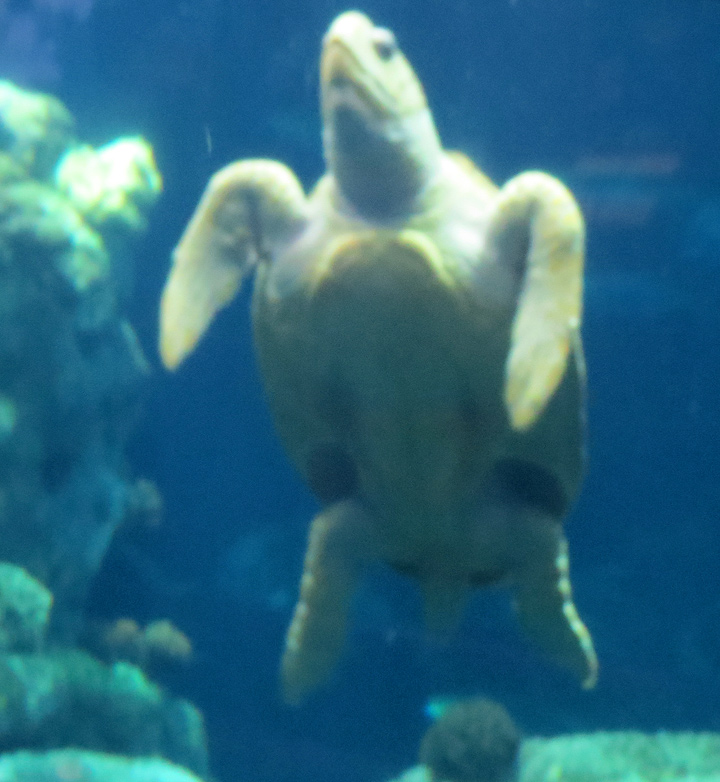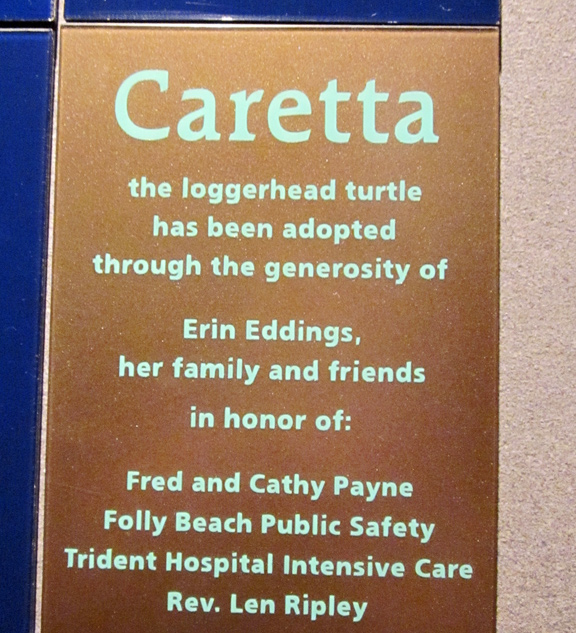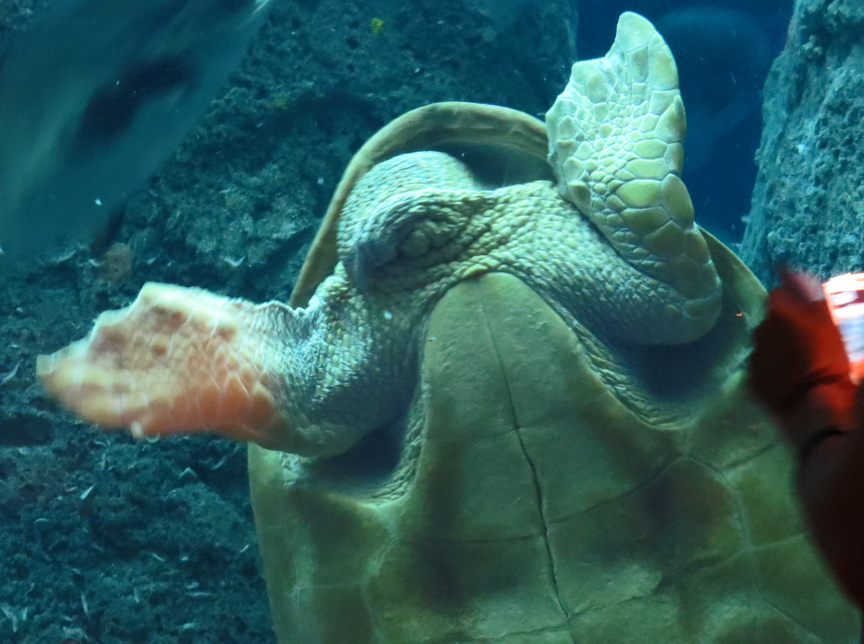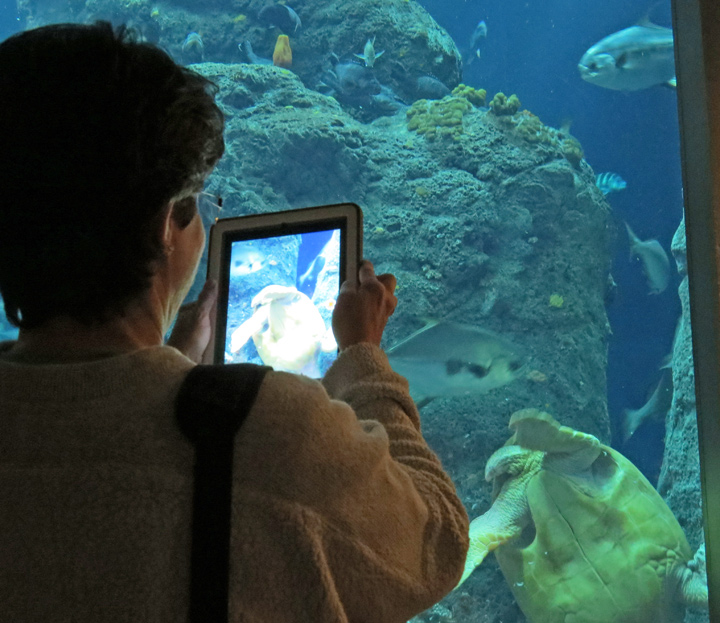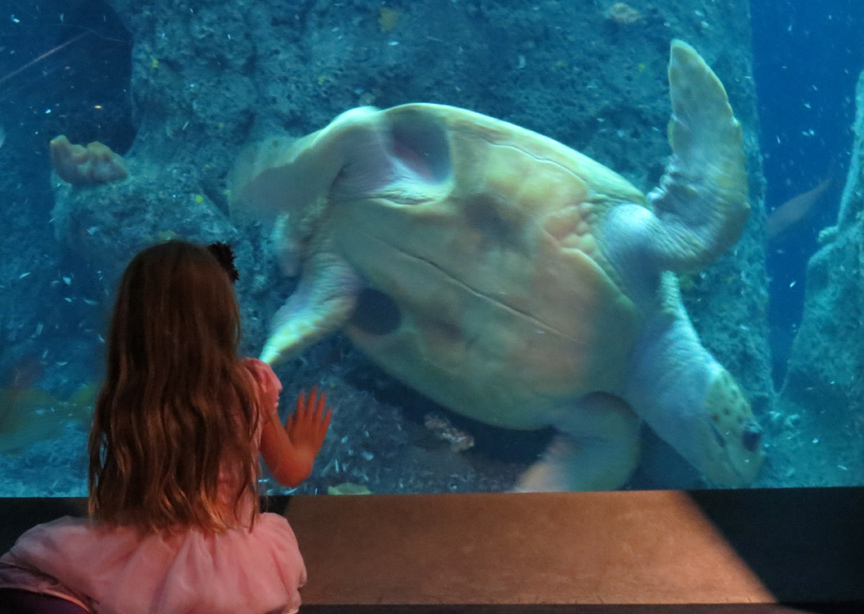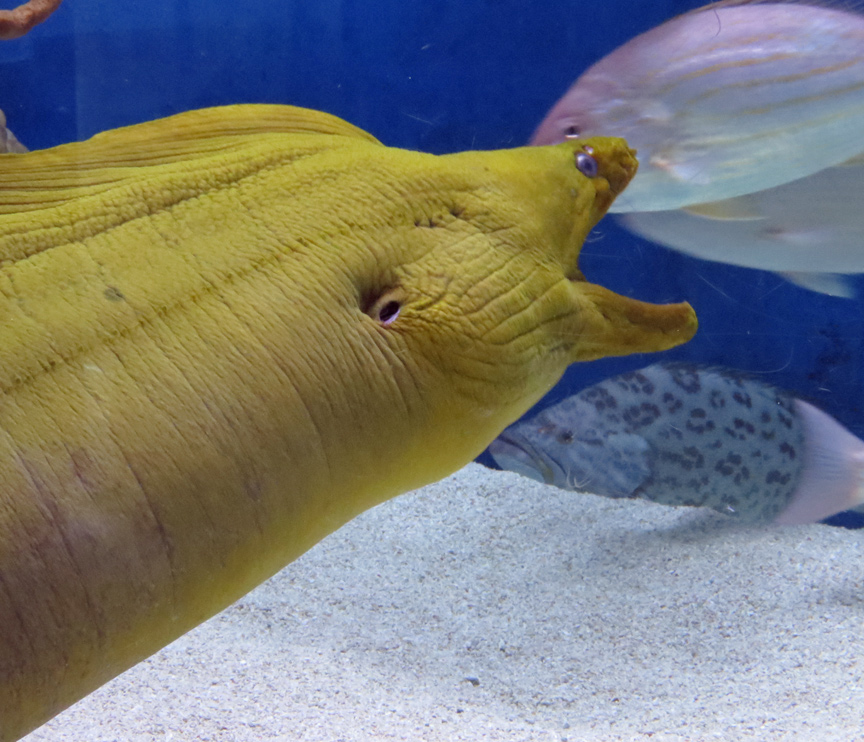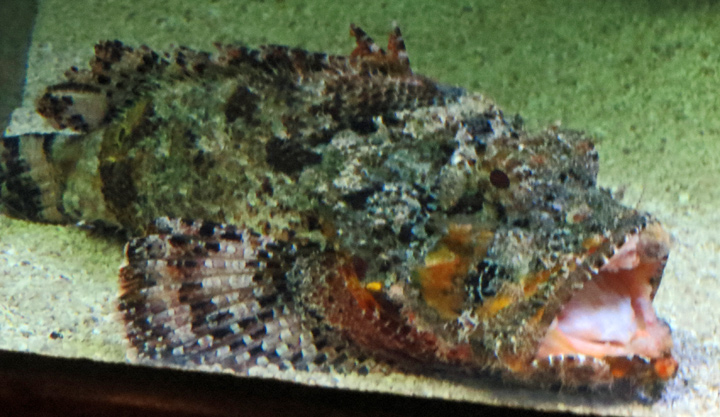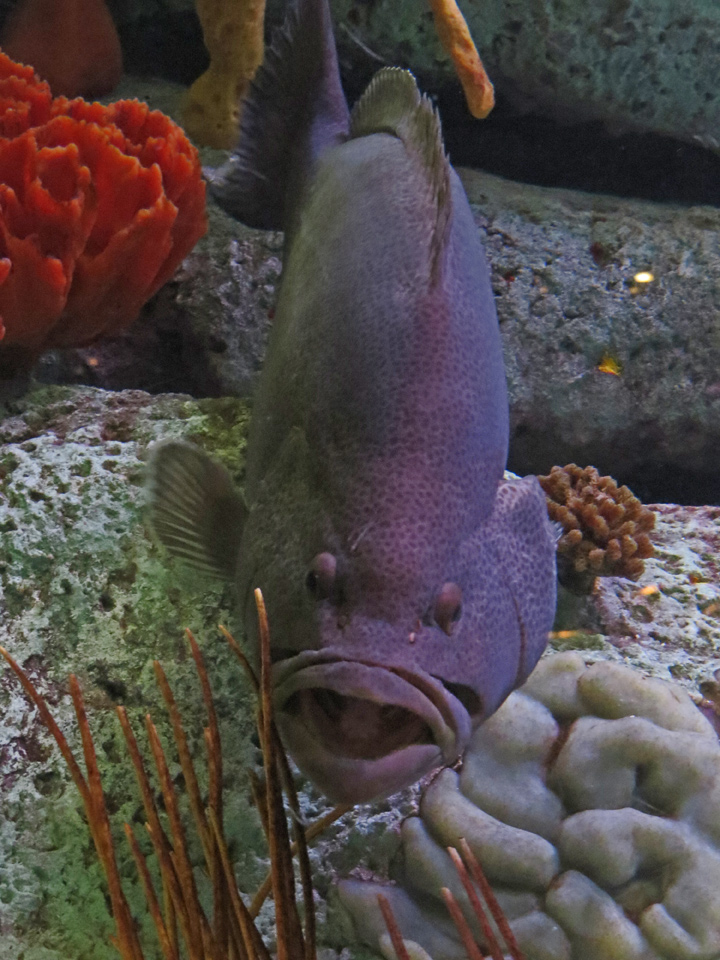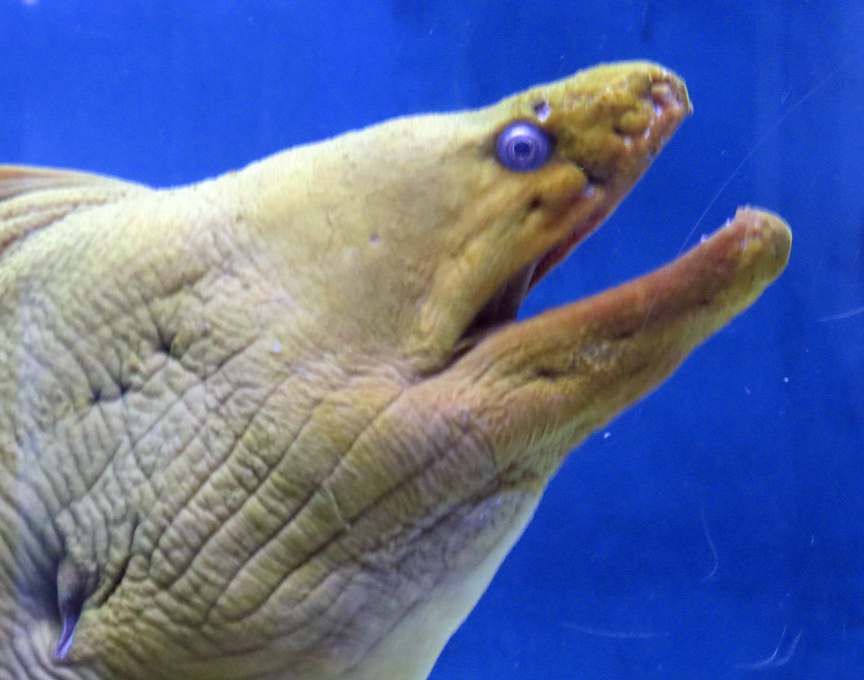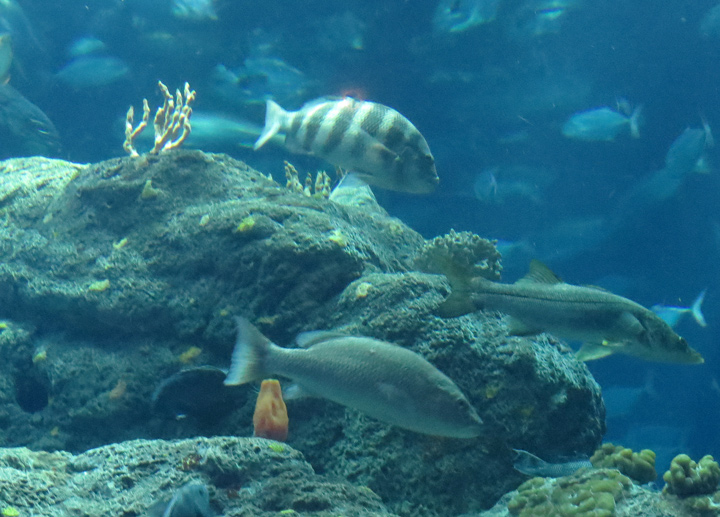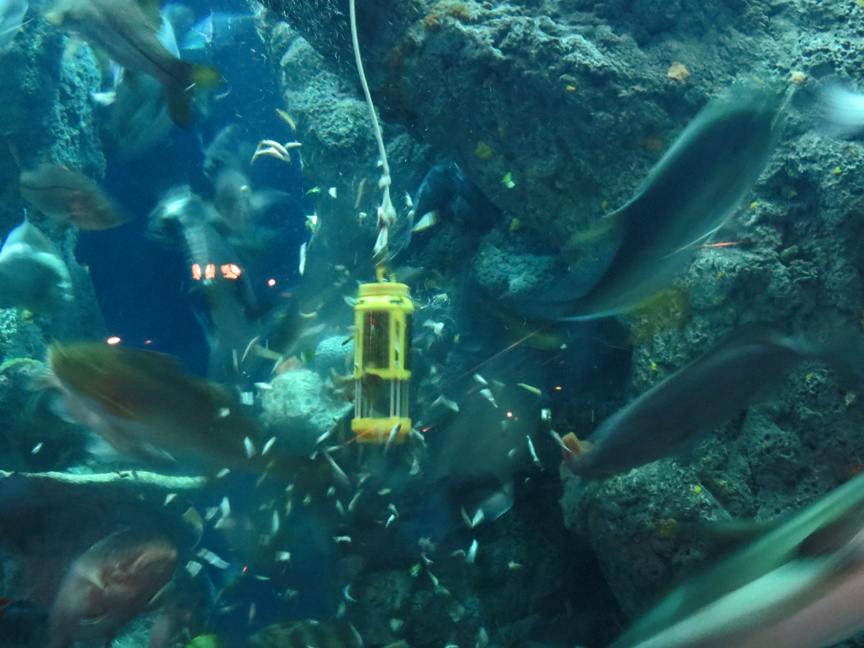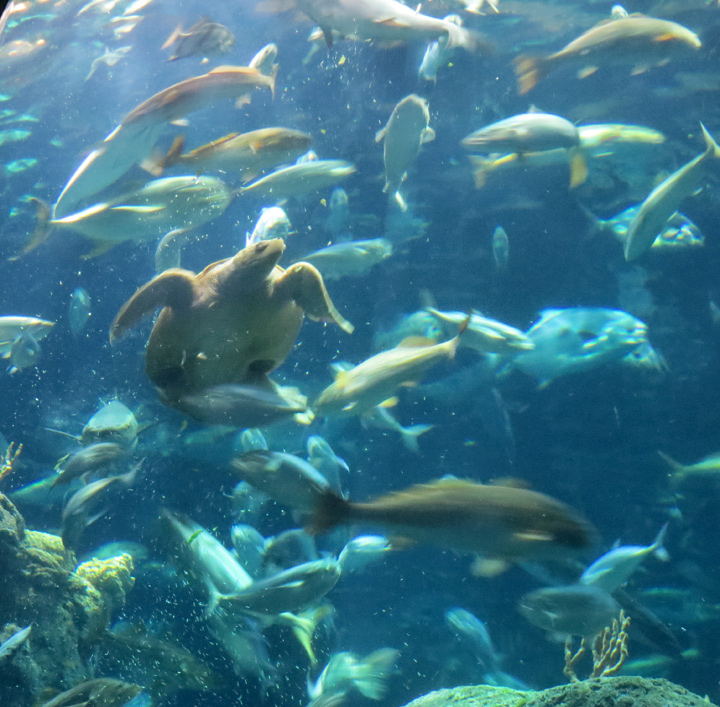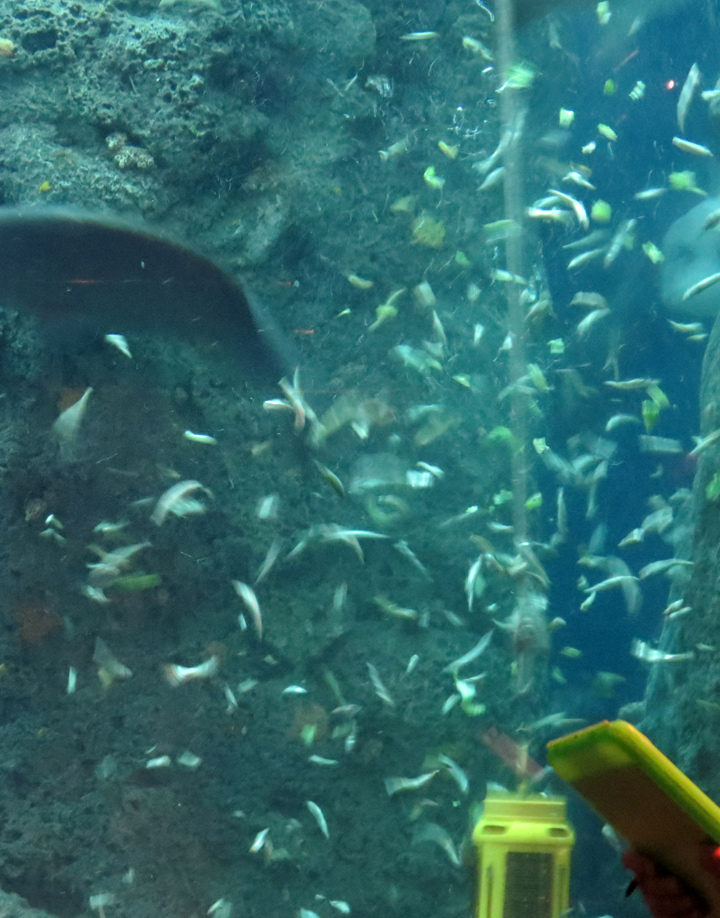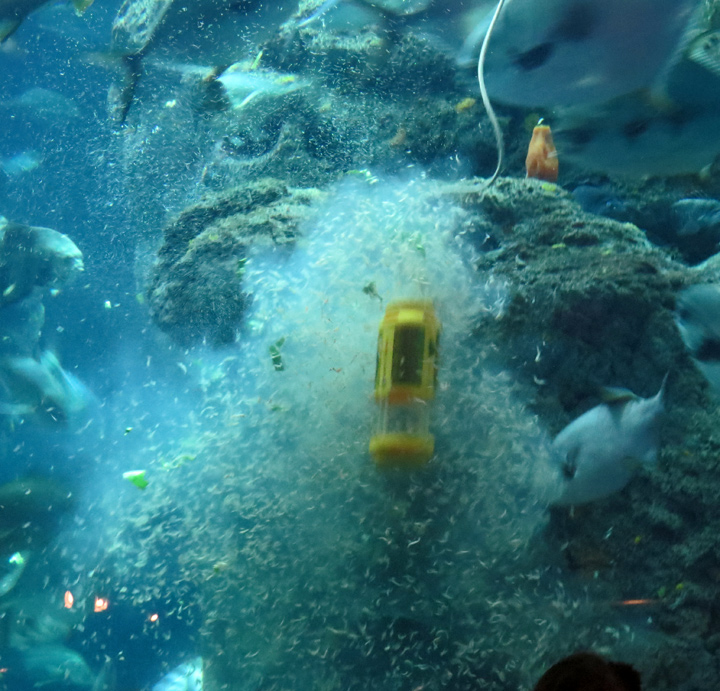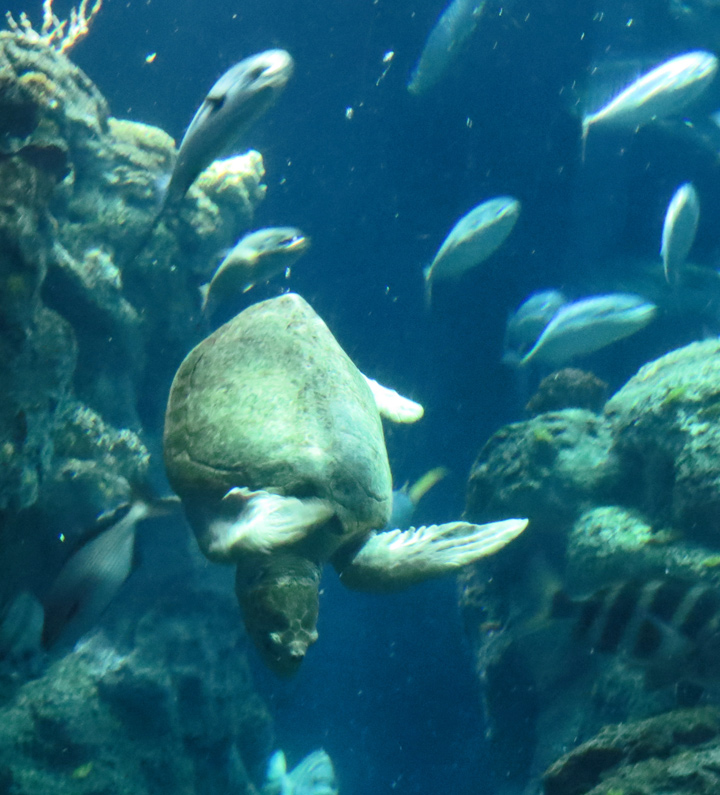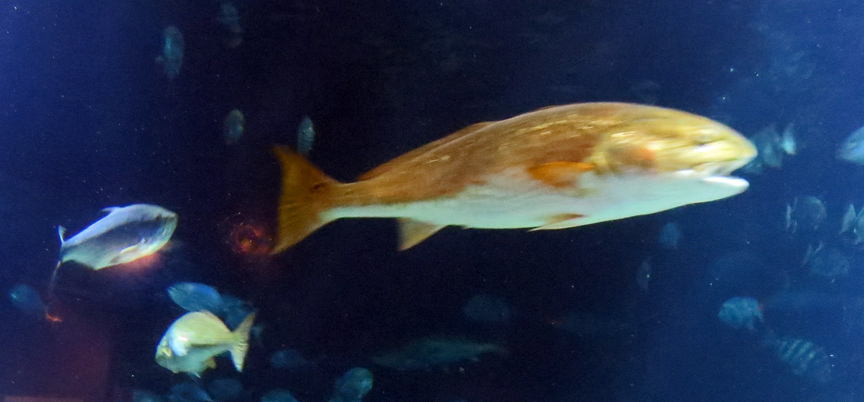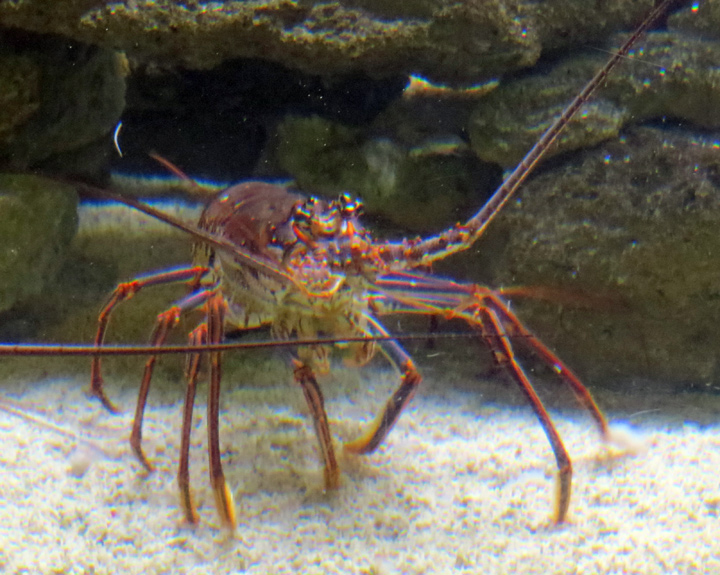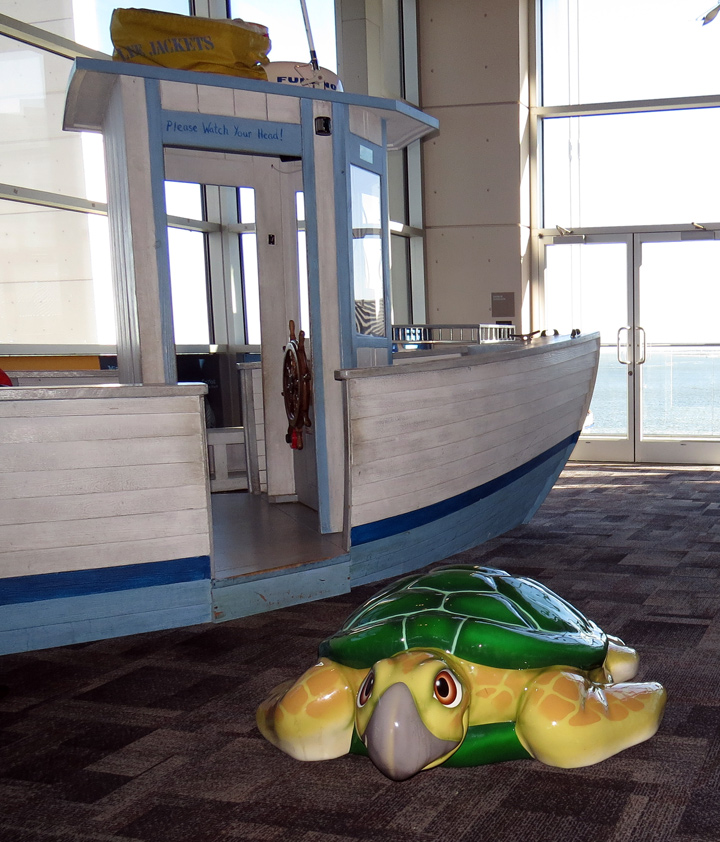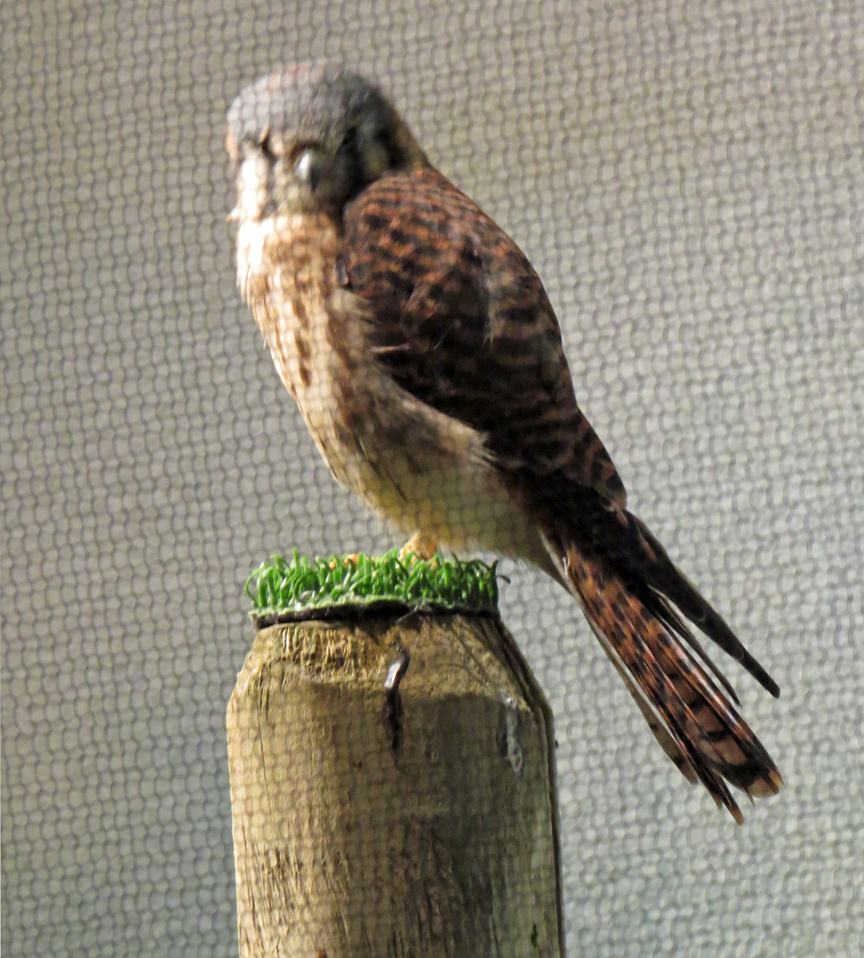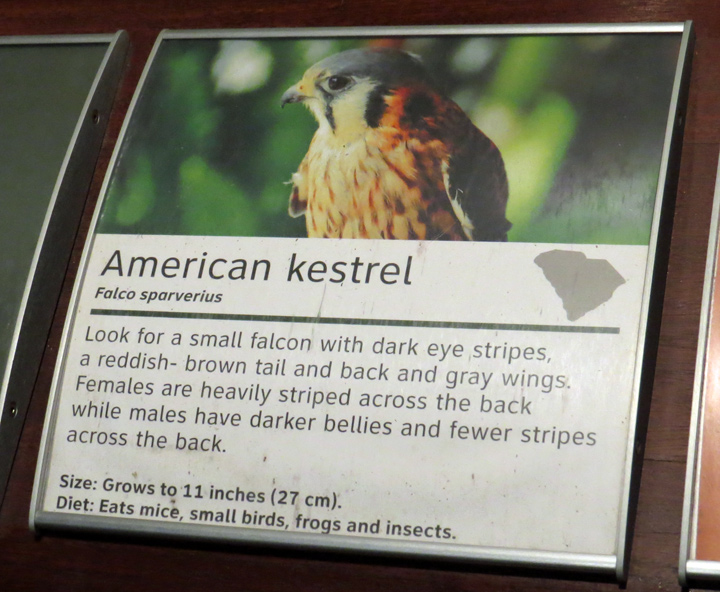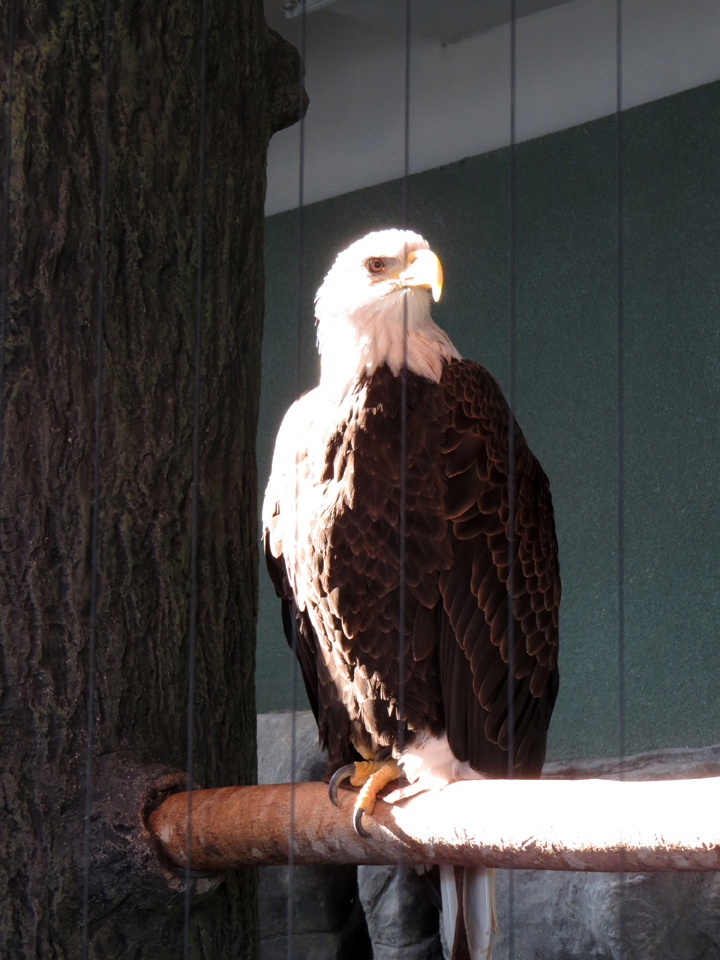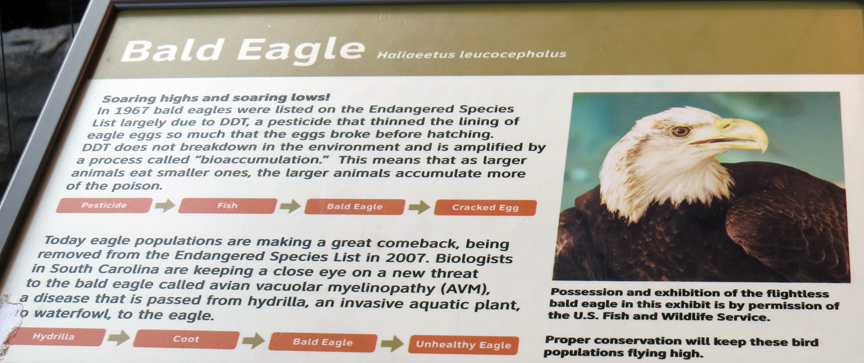 ---
"Madagascar Journey"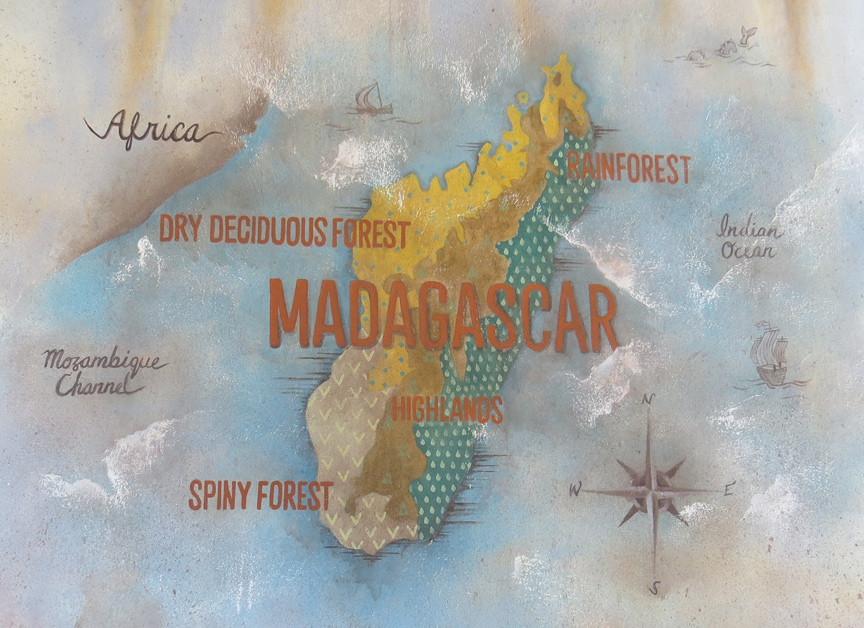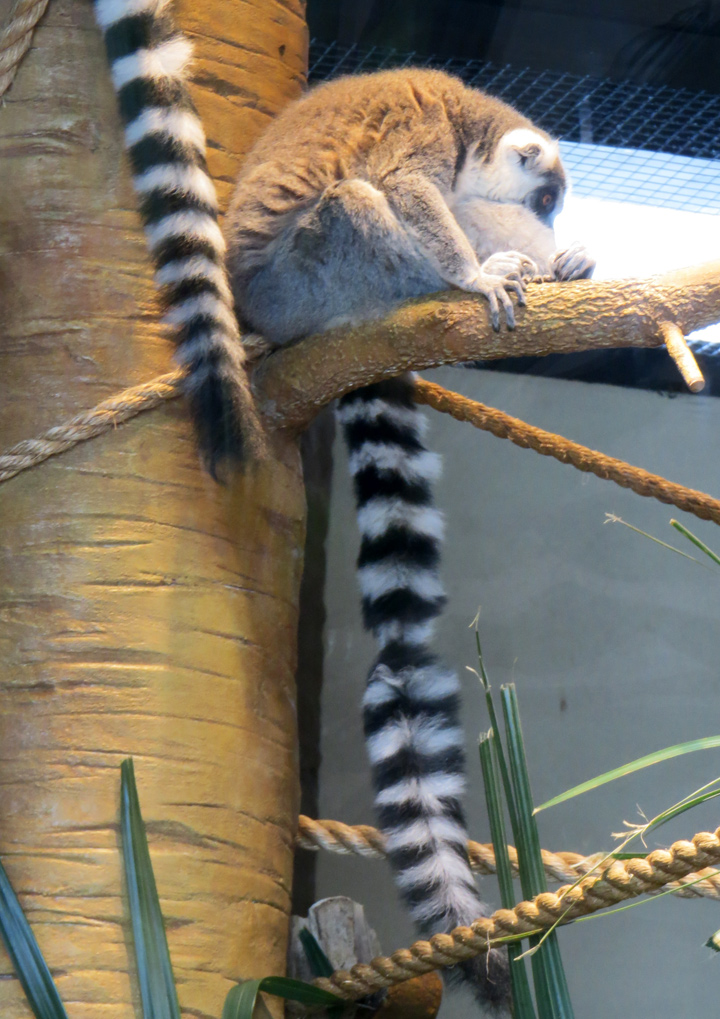 ring-tailed lemur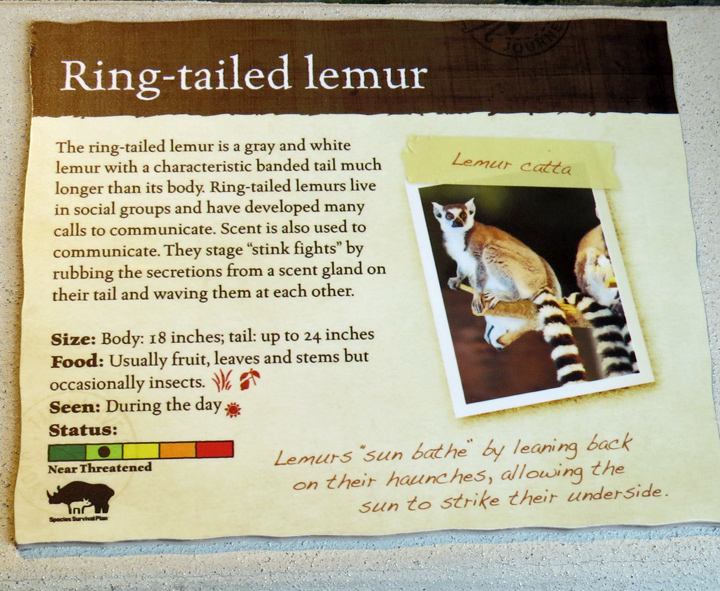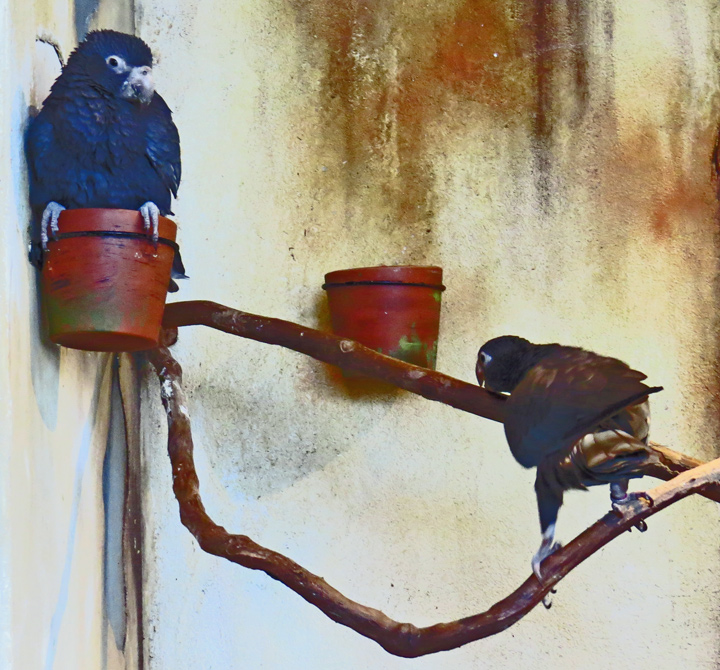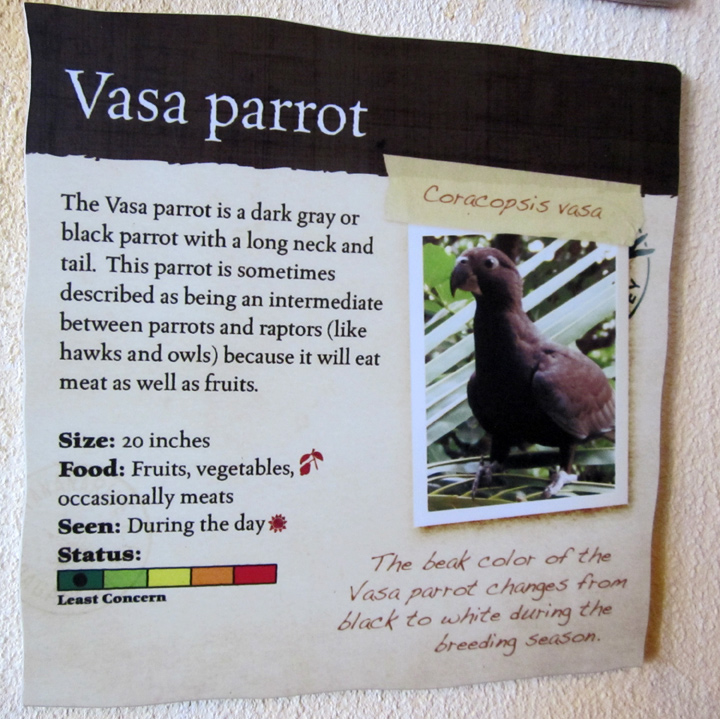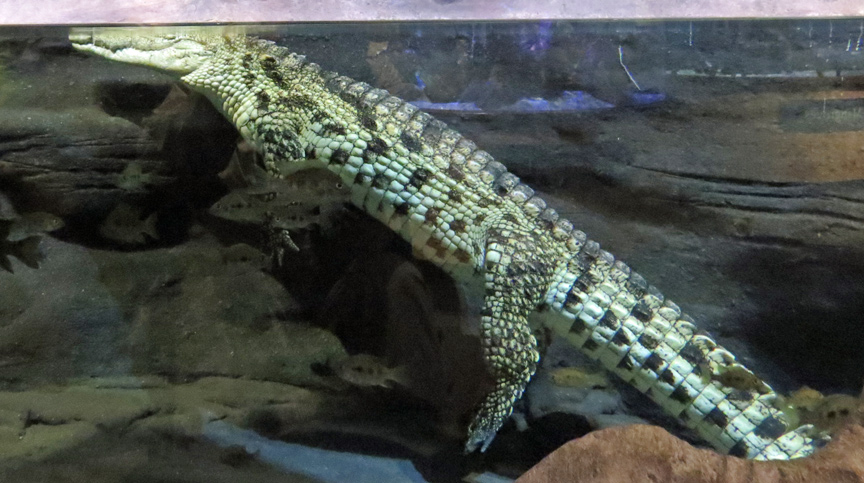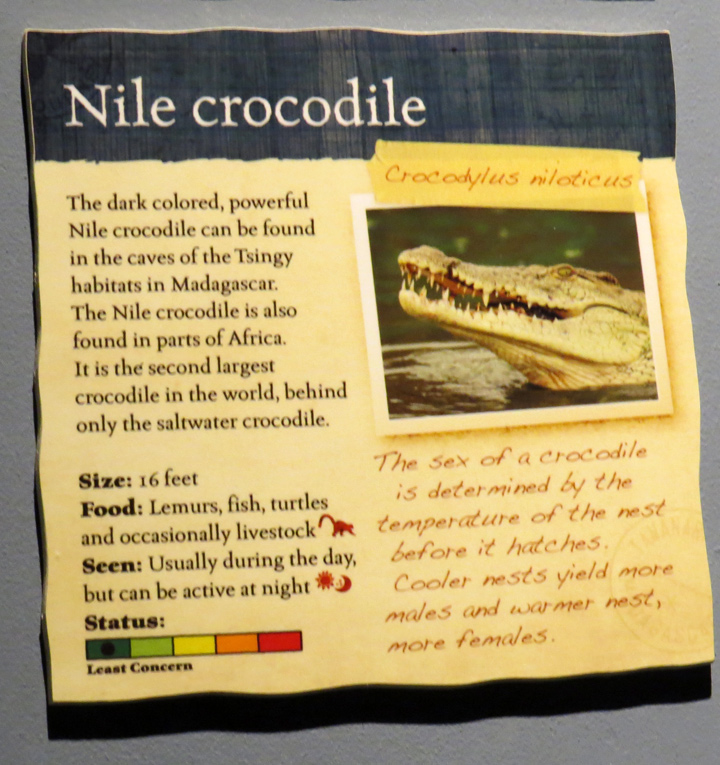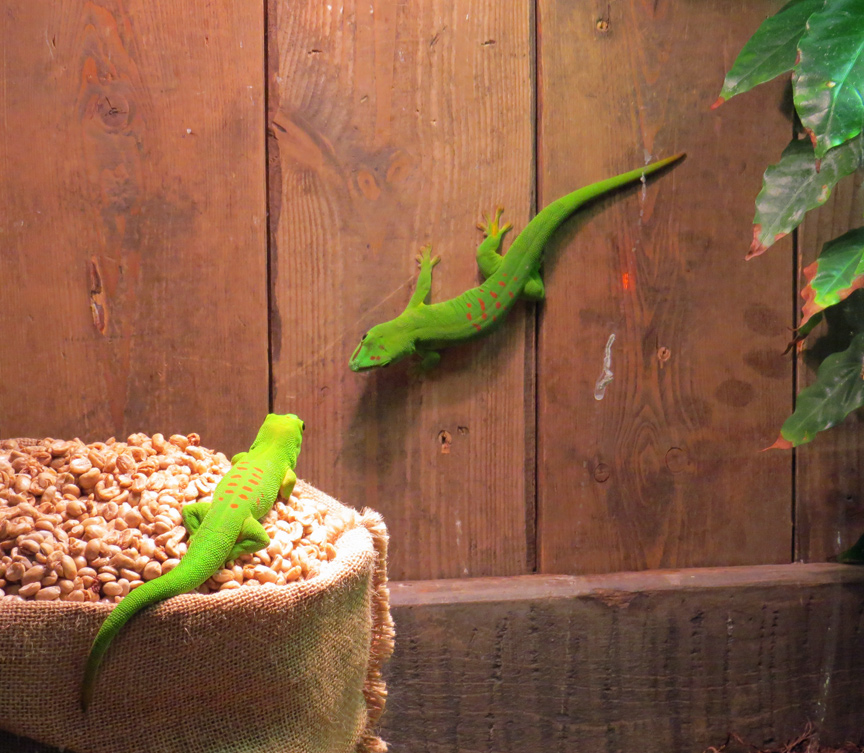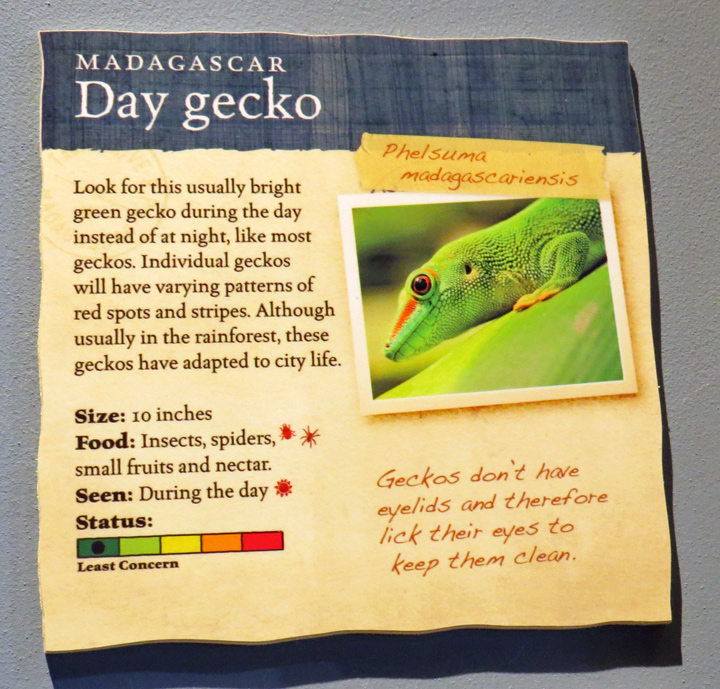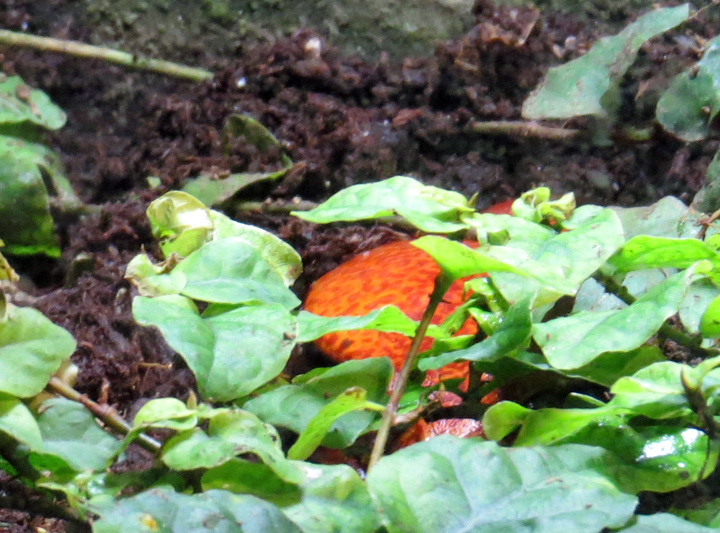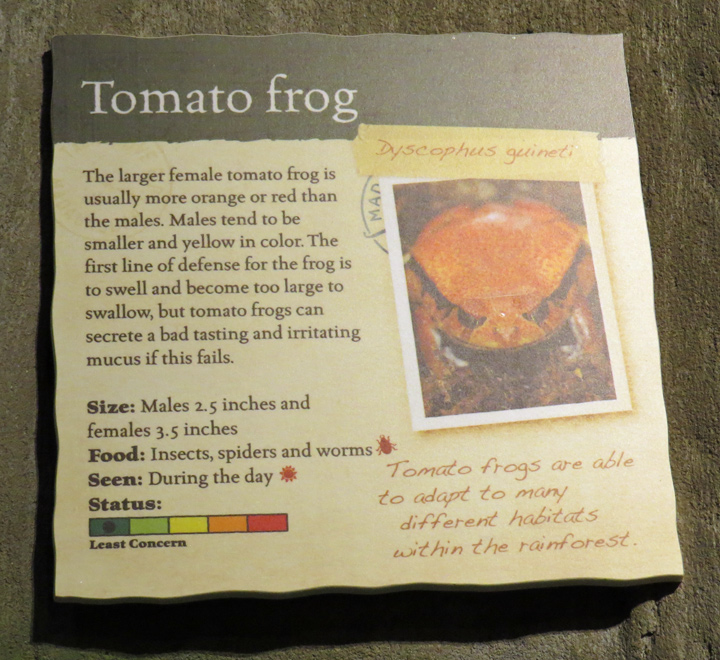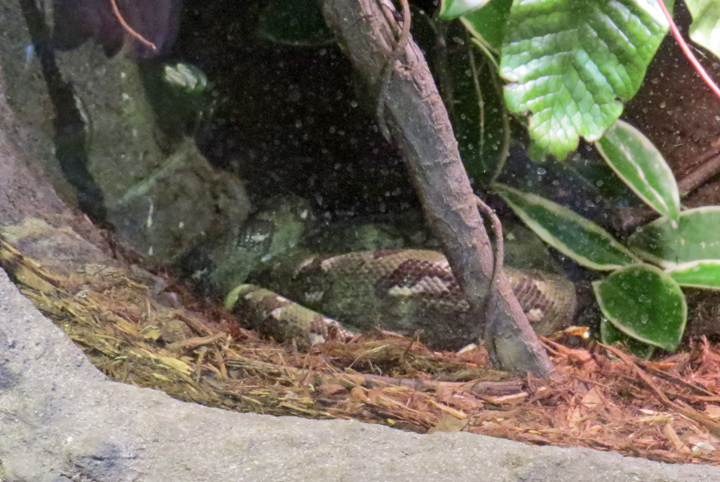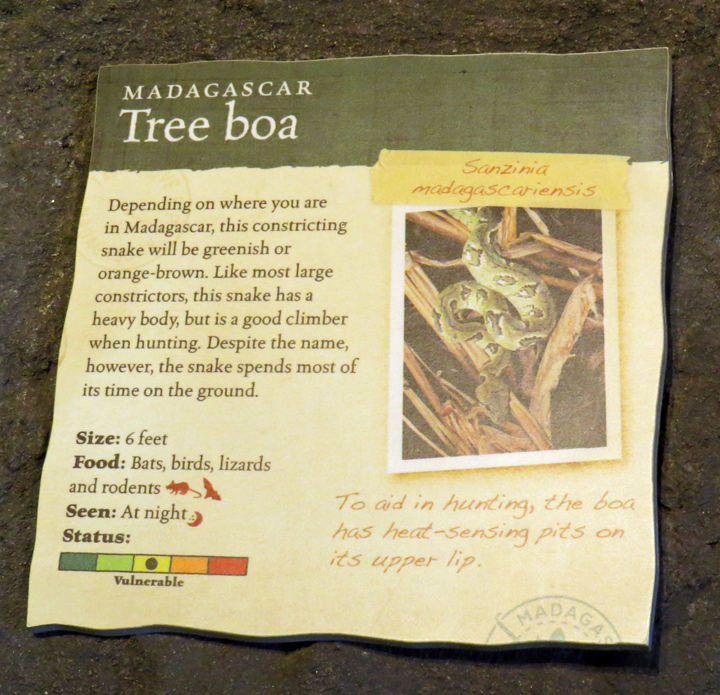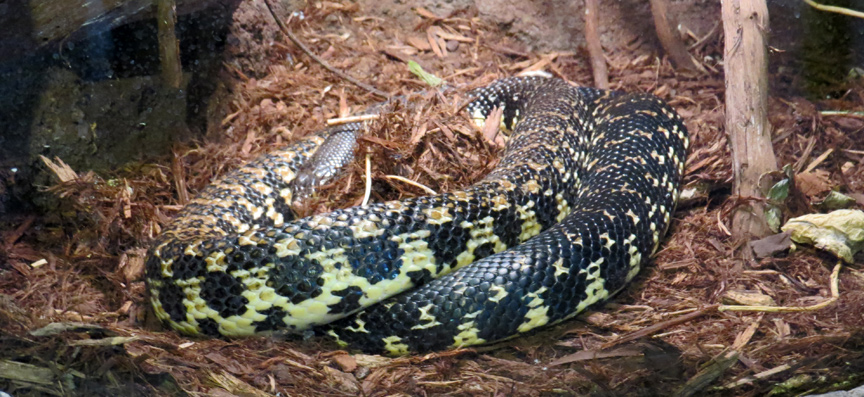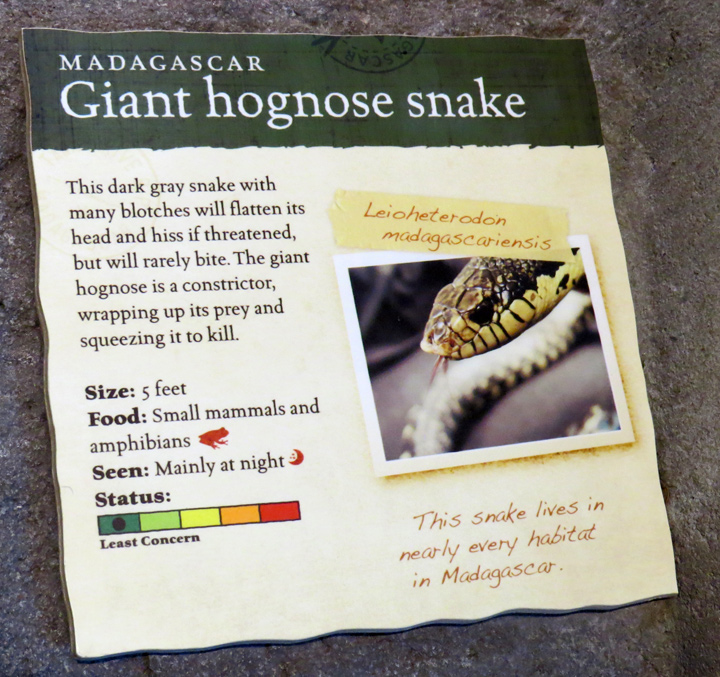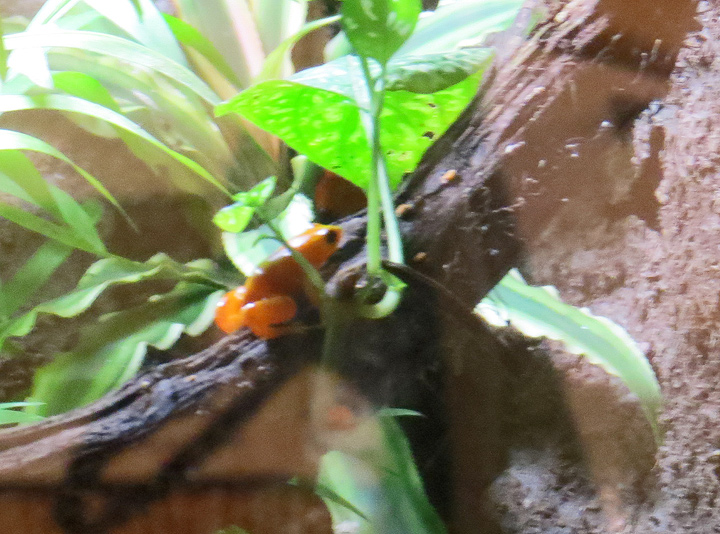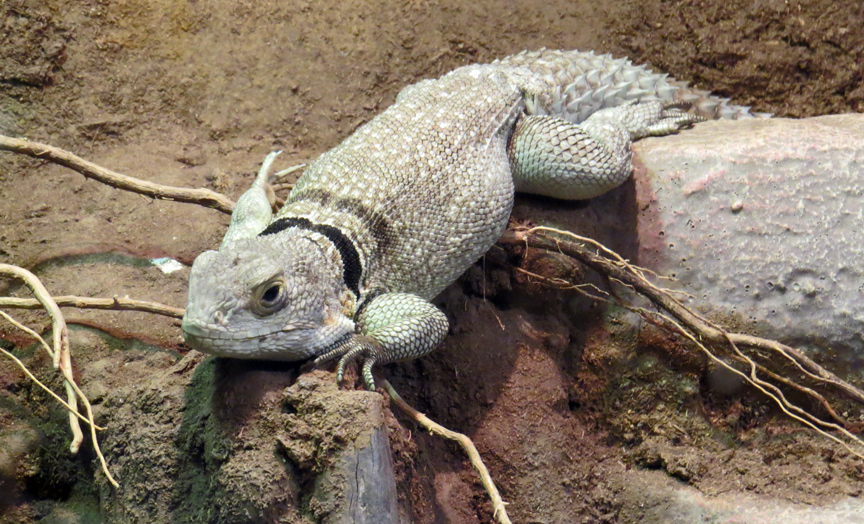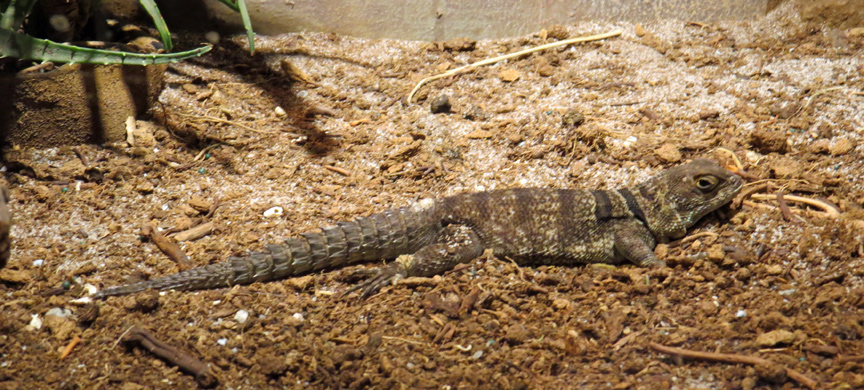 ---

---