Visitor Center
Sylvanus Wade House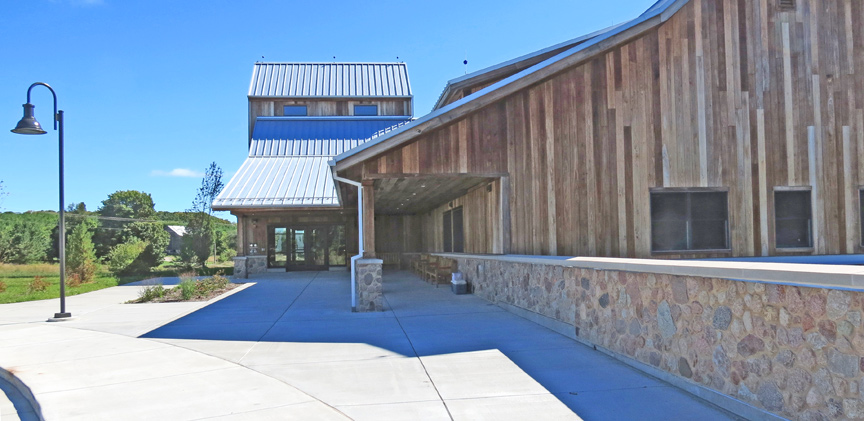 New Visitor Center on State Route 23
The Sylvanus Wade House, located in Greenbush, Wisconsin, United States, is a former stagecoach inn that provided lodging and meals to travelers in the era in Wisconsin just after its 1848 statehood. The three-story wooden Greek Revival building was built by Sylvanus Wade in 1850, and quickly gained landmark status for its large size and stylish appearance. This, coupled with the inn's location halfway between the larger cities of Fond du Lac and Sheboygan, Wisconsin on the Fond du Lac-Sheboygan Plank Road, ensured that it was a popular stopover for travelers during the 1850s and 60s. However, as travel by horse and stagecoach later became obsolete and the later railroad between Sheboygan and Fond du Lac instead went through Glenbeulah to the north, the inn fell into disuse. During the 1950s, the vacated Wade House was restored to its Civil War–era appearance by the Kohler Foundation. The historic building was then deeded to the Wisconsin Historical Society in 1953.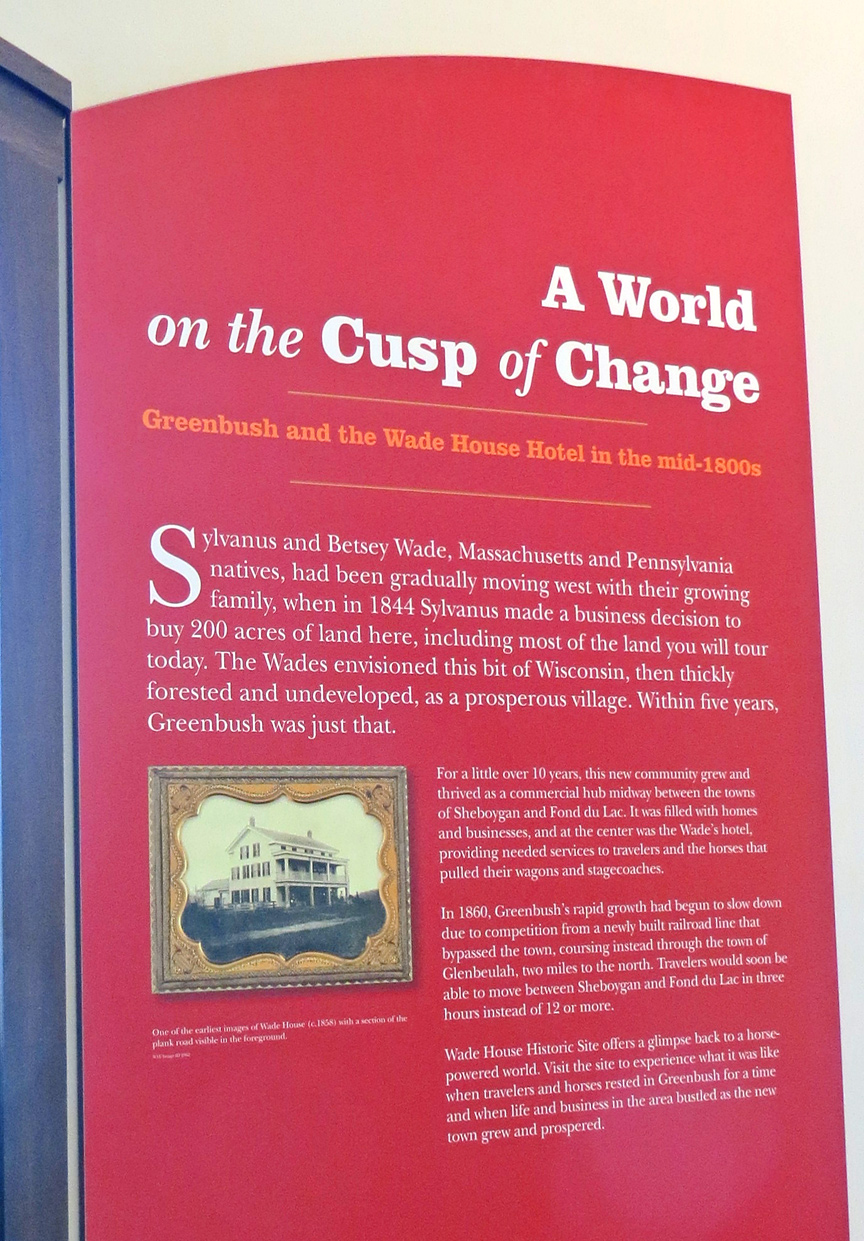 Today the inn, which is listed on the National Register of Historic Places, is part of the Wade House Historic Site, a historical museum operated by the Wisconsin Historical Society. The site also includes two other buildings on the National Register, the Charles Robinson House and the Robinson-Herrling Sawmill. In addition, the historical society operates the Wesley Jung Carriage Museum at the site, exhibiting a large collection of 19th-century American horse-drawn vehicles.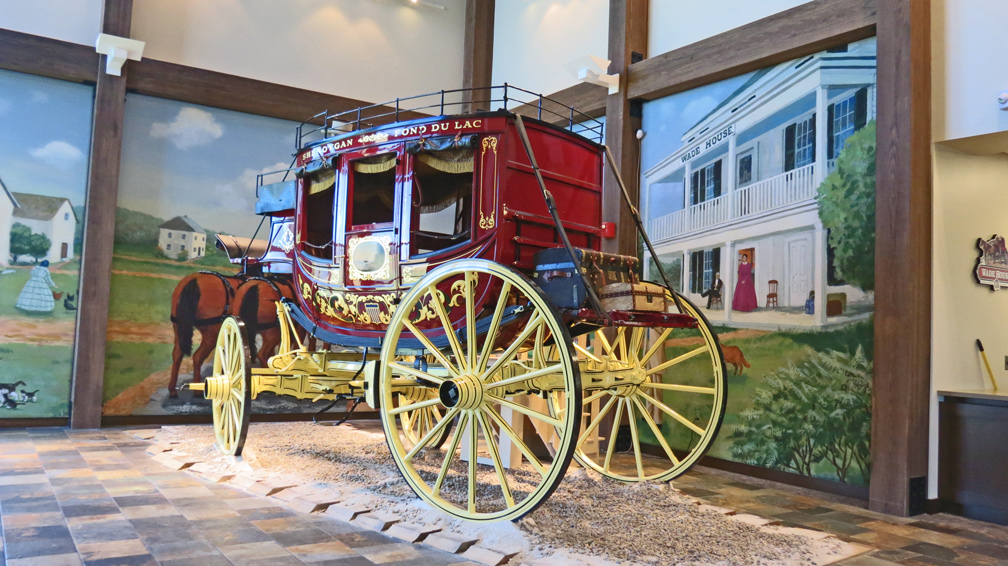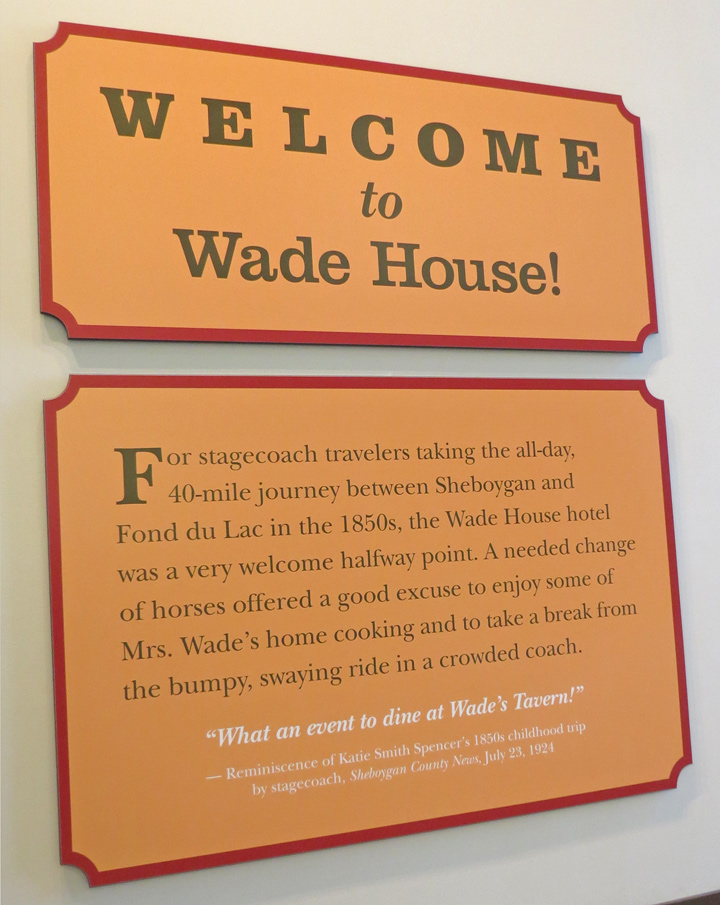 The house was located on the main line Wisconsin Highway 23 until the highway was rerouted to bypass north of Greenbush in the mid-1980s. The Wade house was formerly a part of the Wisconsin state park system as the Old Wade House State Park, before coming under the direct purview of the Wisconsin Historical Society.
Text from Wikipedia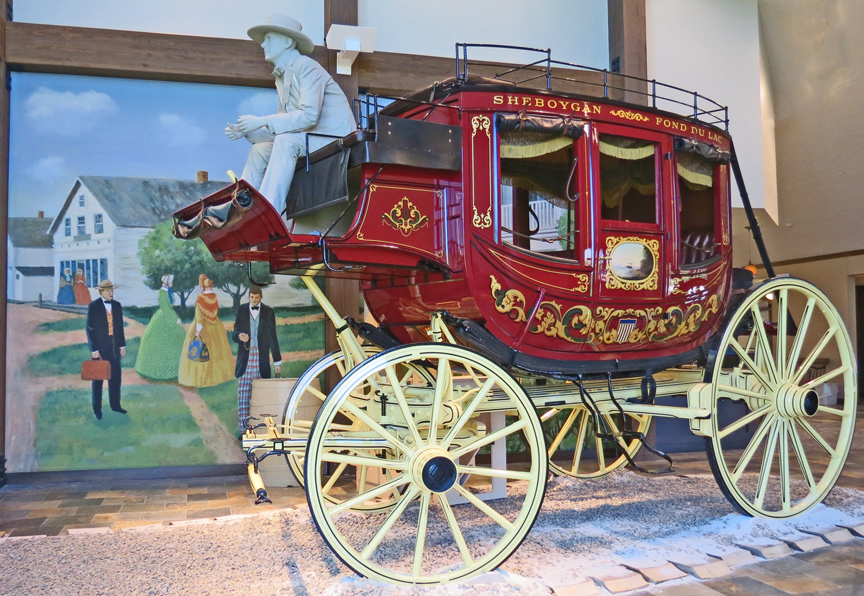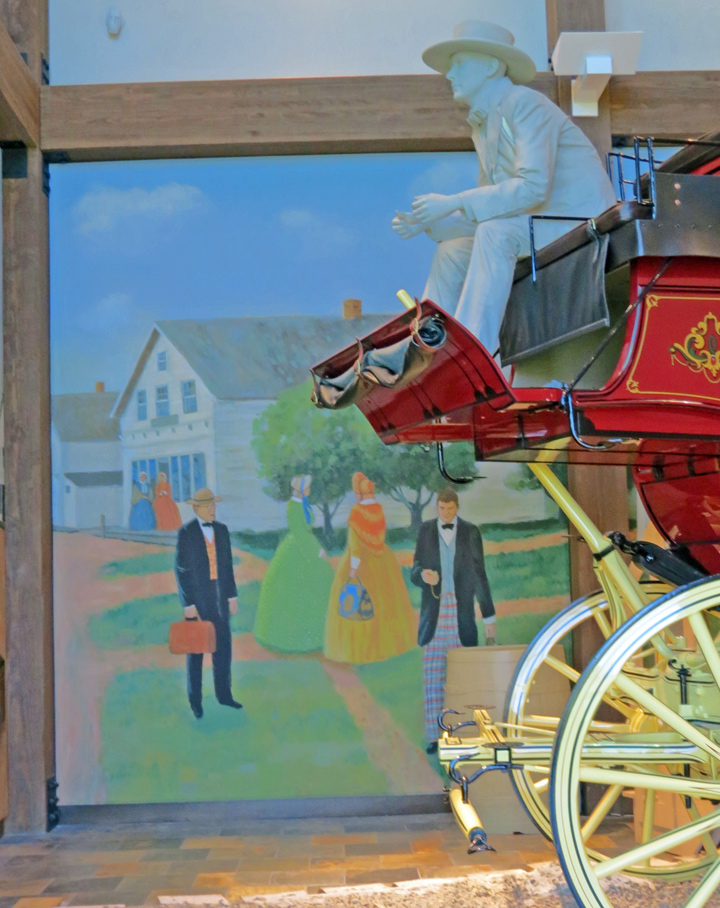 Sheboygan to Fond du Lac stage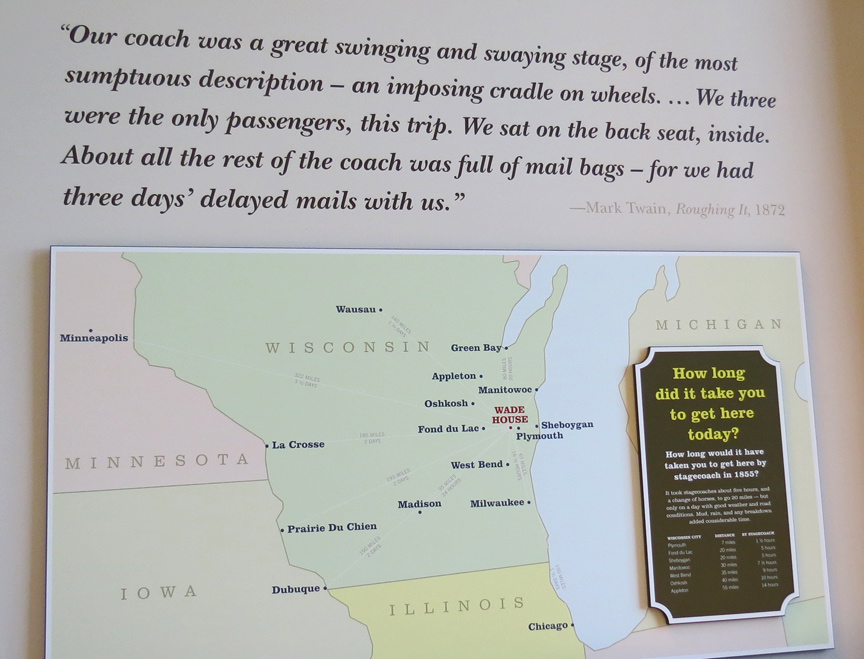 several day trips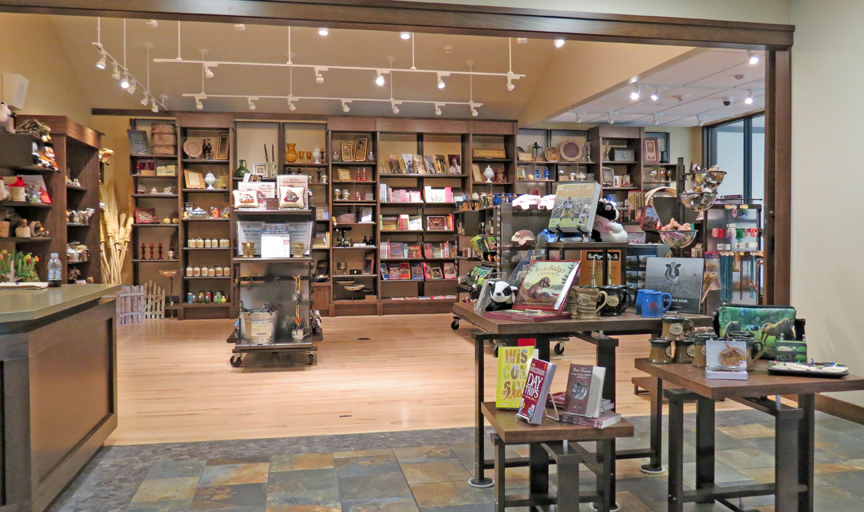 visitor center shop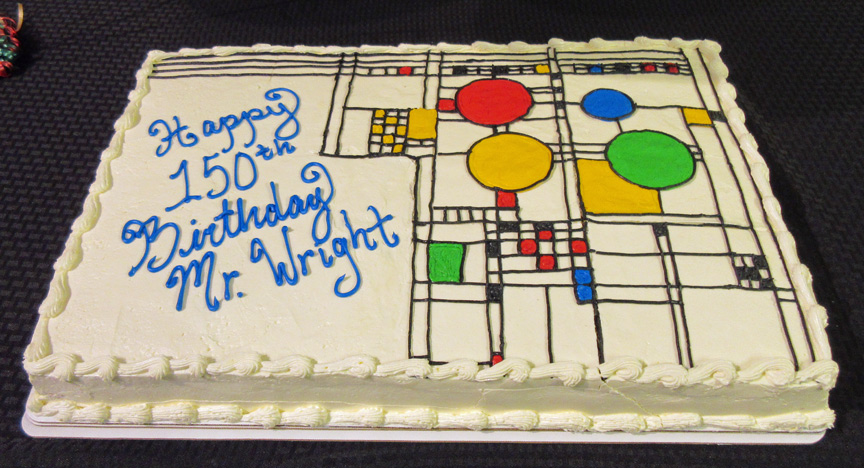 Happy Birthday
Frank Lloyd Wright
150th on June 8,2017
Photos at dedication of Carriage used by Frank Lloyd Wright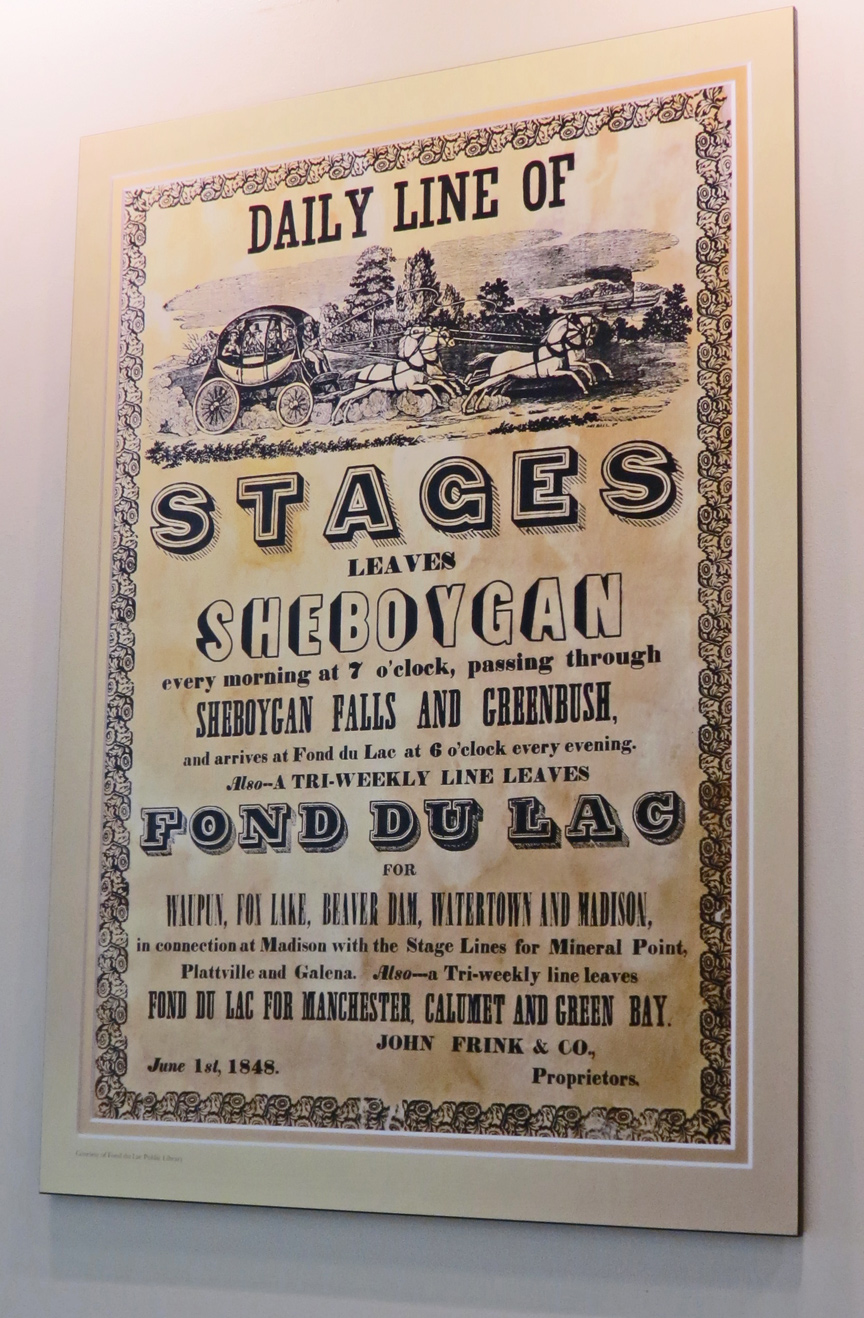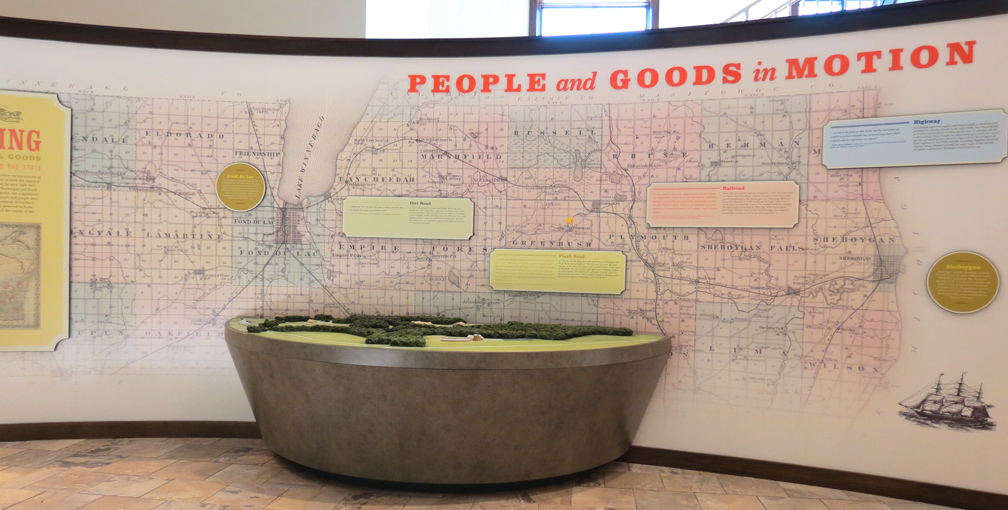 the stage route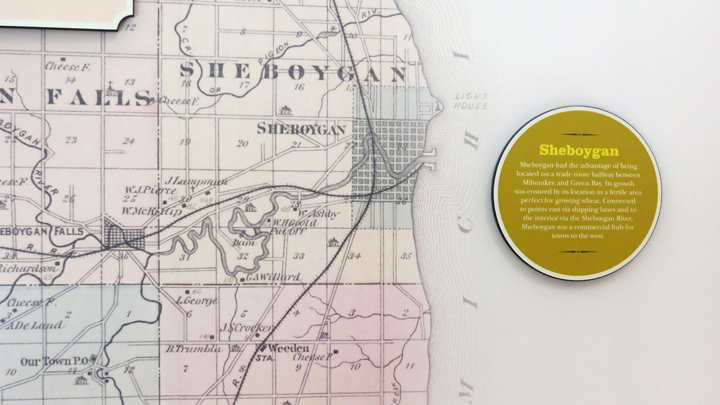 Sheboygan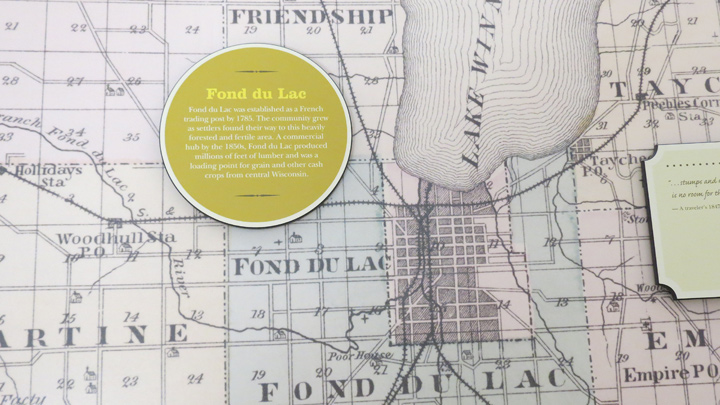 Fond du Lac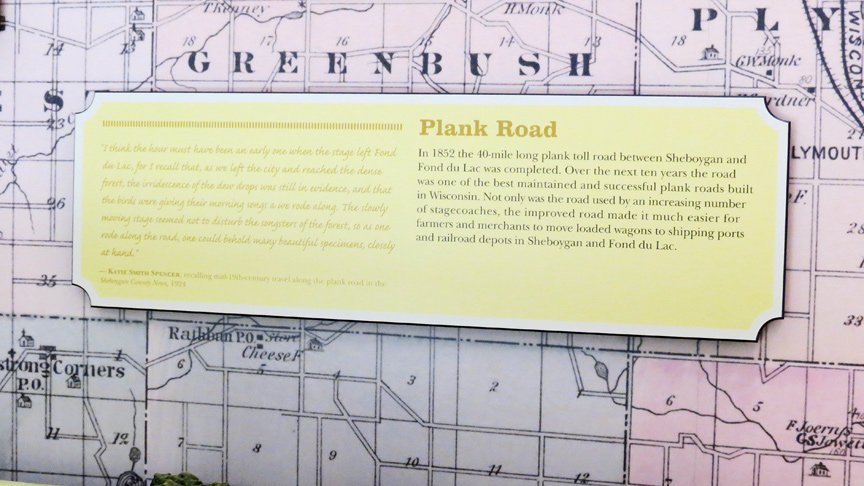 along the road which the farmers built with wood planks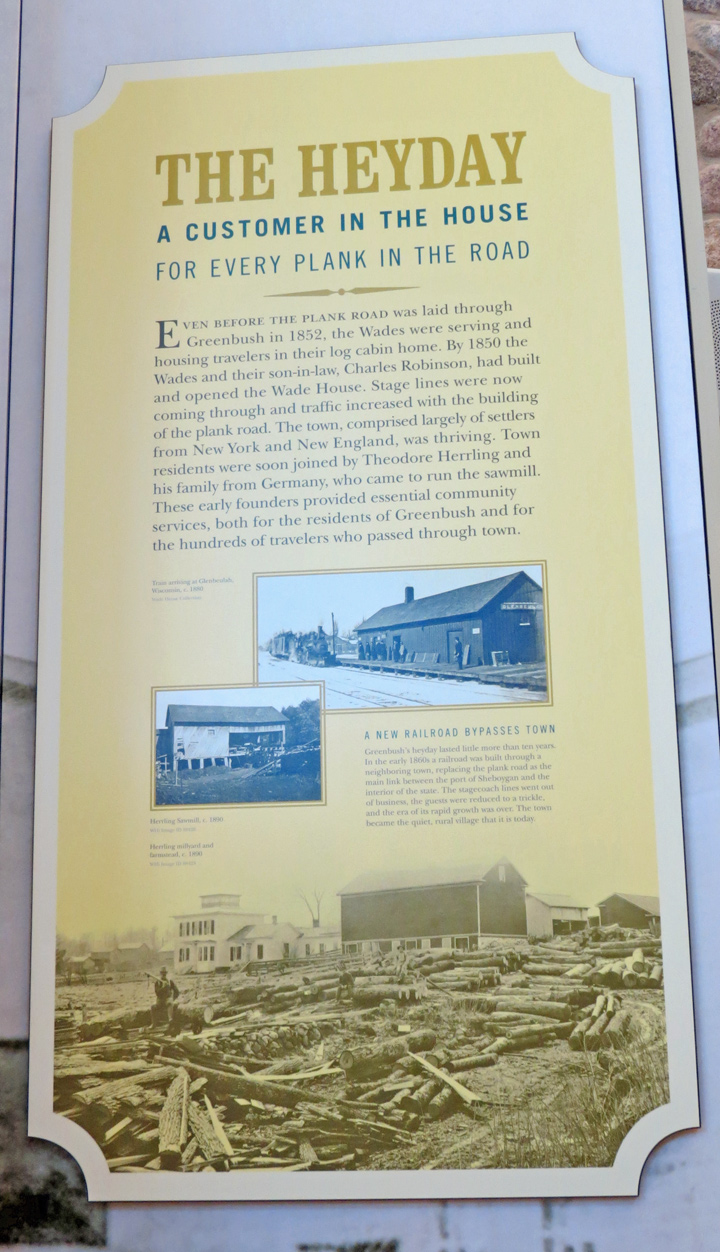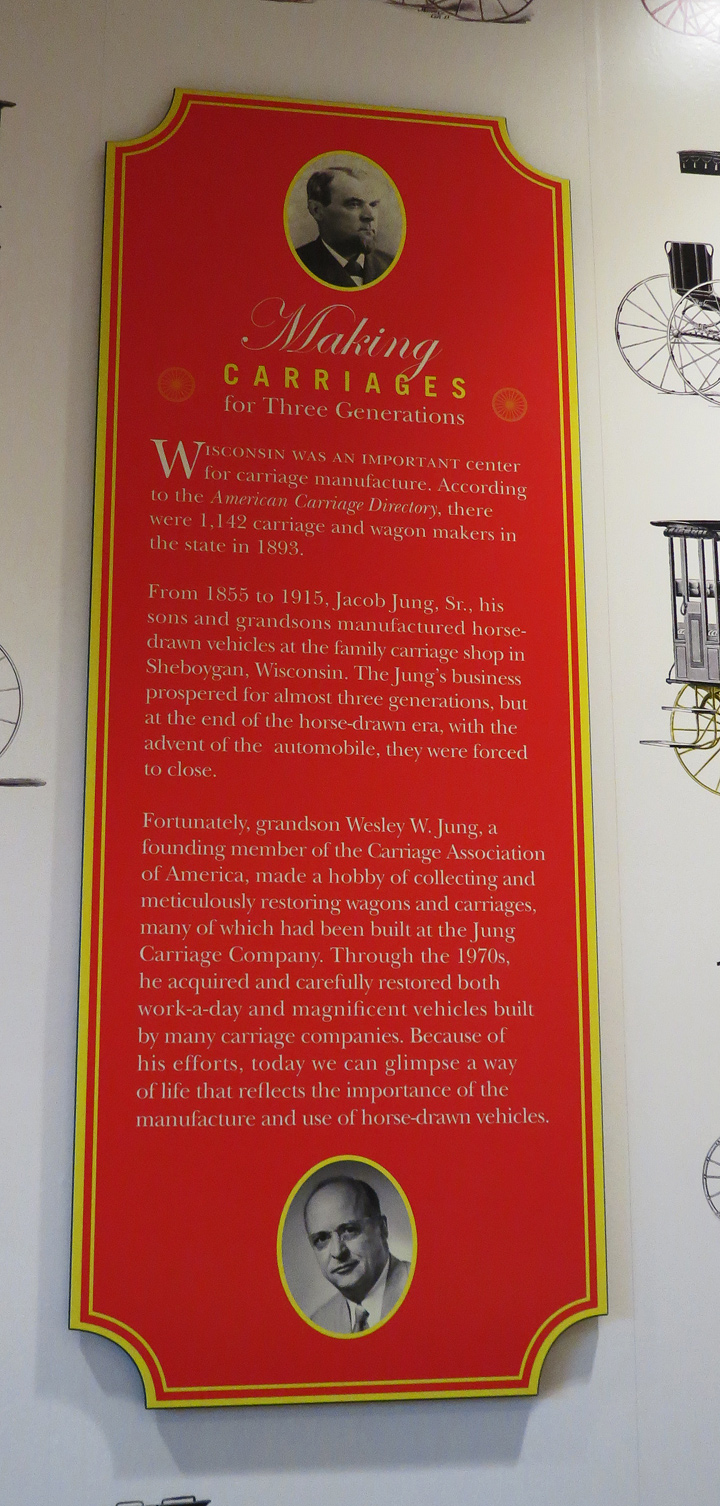 the carriage maker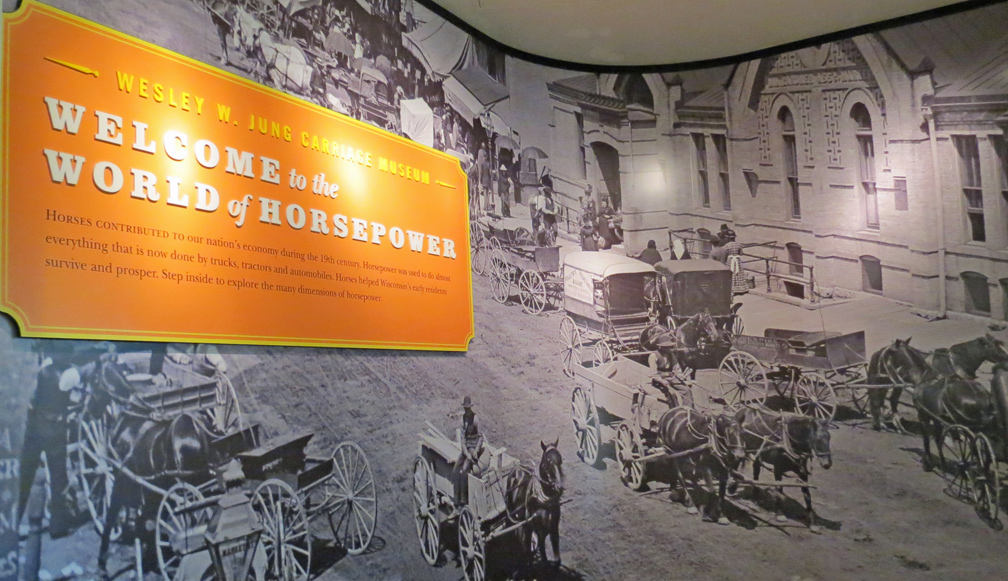 use of horsepower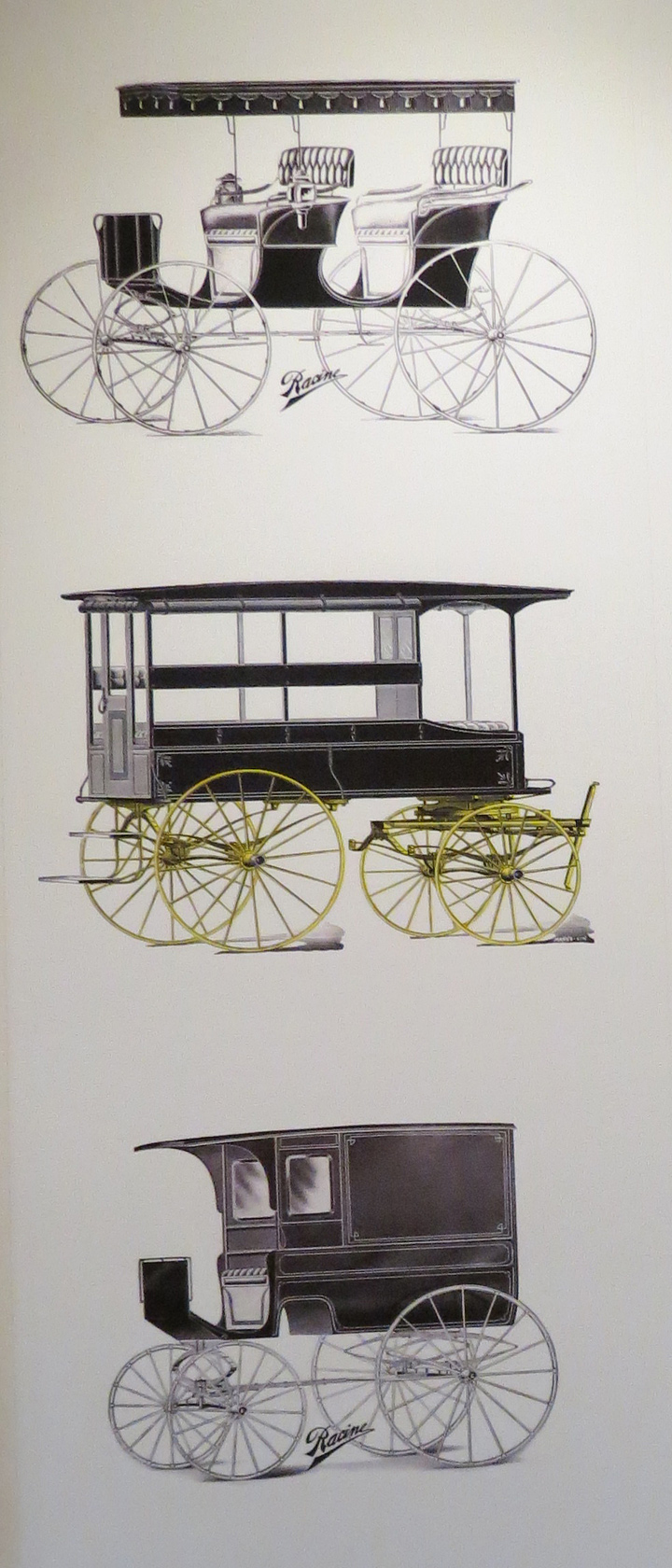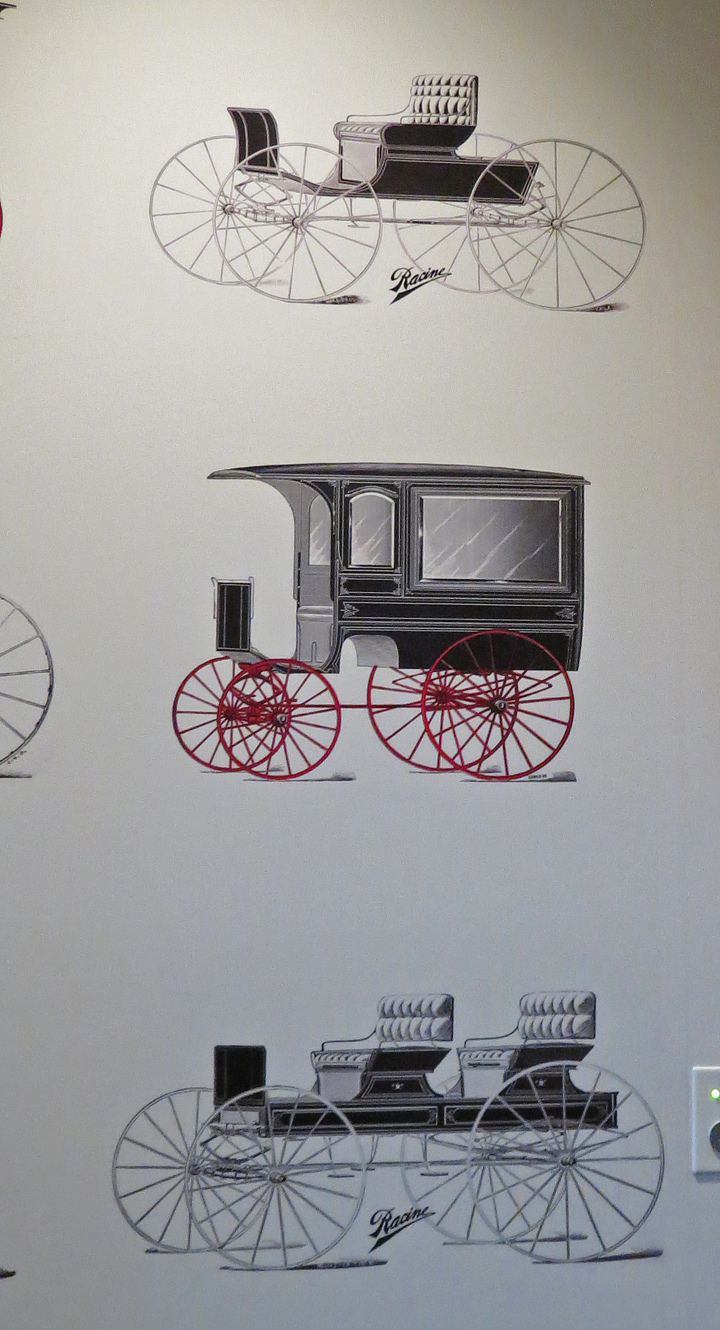 ---
---