Dogtrot House
Lyndon Baines Johnson birthplace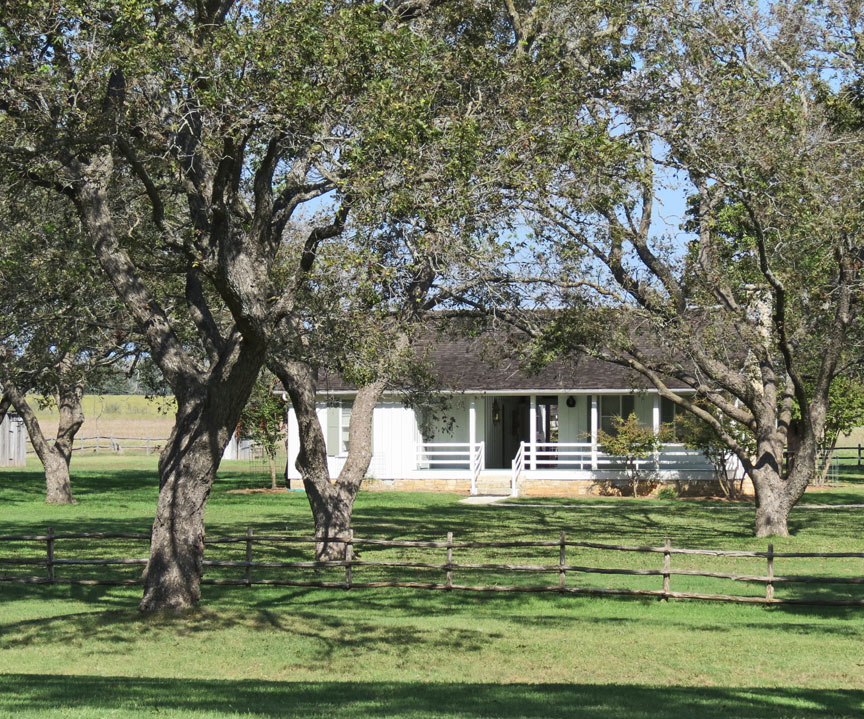 The dogtrot, also known as a breezeway house, dog-run, or possum-trot, is a style of house that was common throughout the Southeastern United States during the 19th and early 20th centuries. Most theories place its origins in the southern Appalachian Mountains. Some scholars believe the style developed in the post-Revolution frontiers of Kentucky and Tennessee. Others note its presence as far east as the Piedmont of the Carolinas from an early period.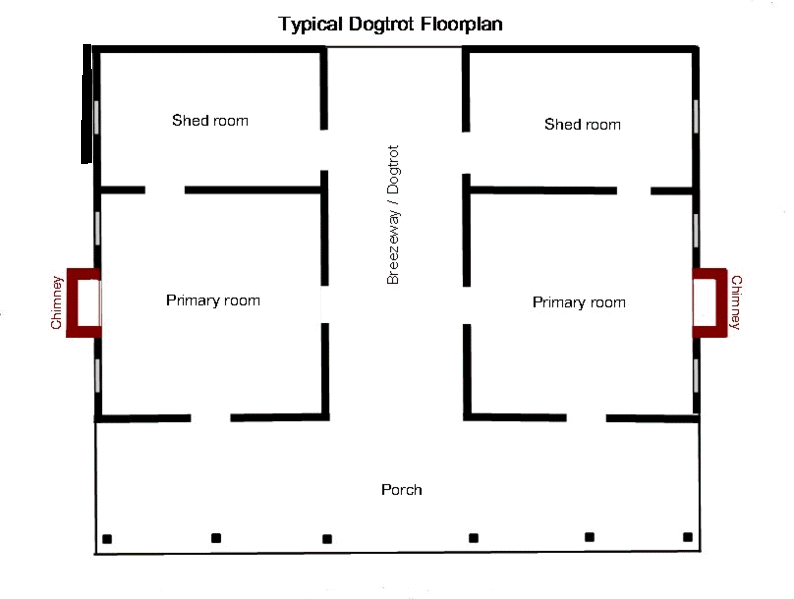 Architects continue to build dogtrot houses using modern materials but maintaining the original design.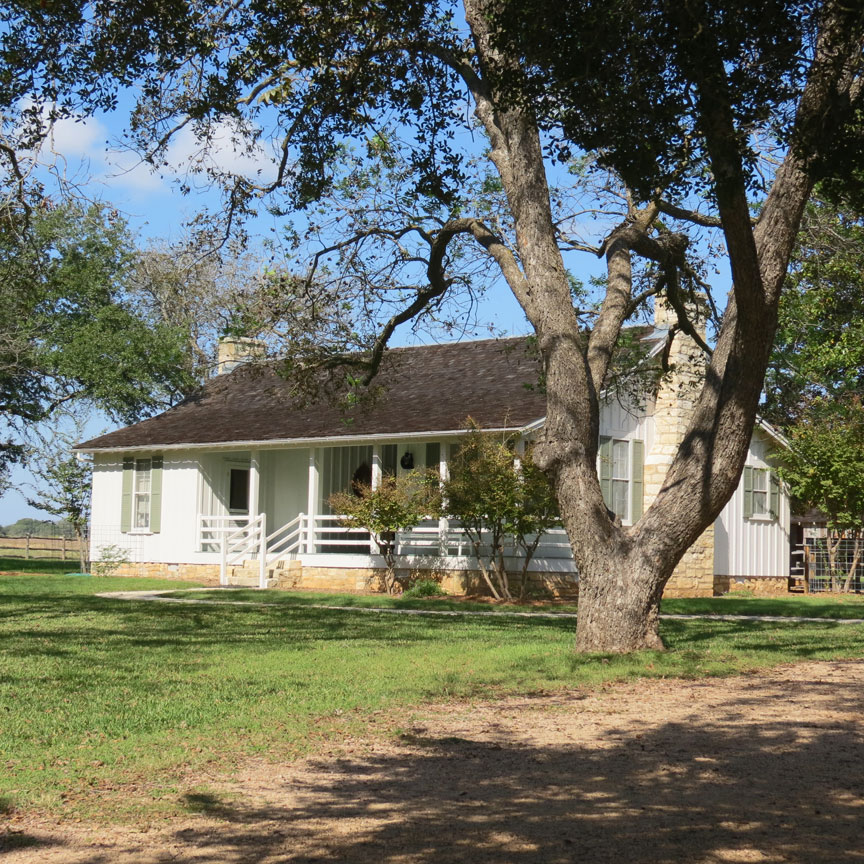 A dogtrot house historically consisted of two log cabins connected by a breezeway or "dogtrot", all under a common roof. Typically one cabin was used for cooking and dining while the other was used as a private living space, such as a bedroom. The primary characteristics of a dogtrot house is that it is typically one or 1 1⁄2-stories, has at least two rooms averaging between 18 to 20 feet (5.5 to 6.1 m) wide that each flank an open-ended central hall. Additional rooms usually take the form of a semidetached ell or shed rooms, flanking the hall to the front or rear.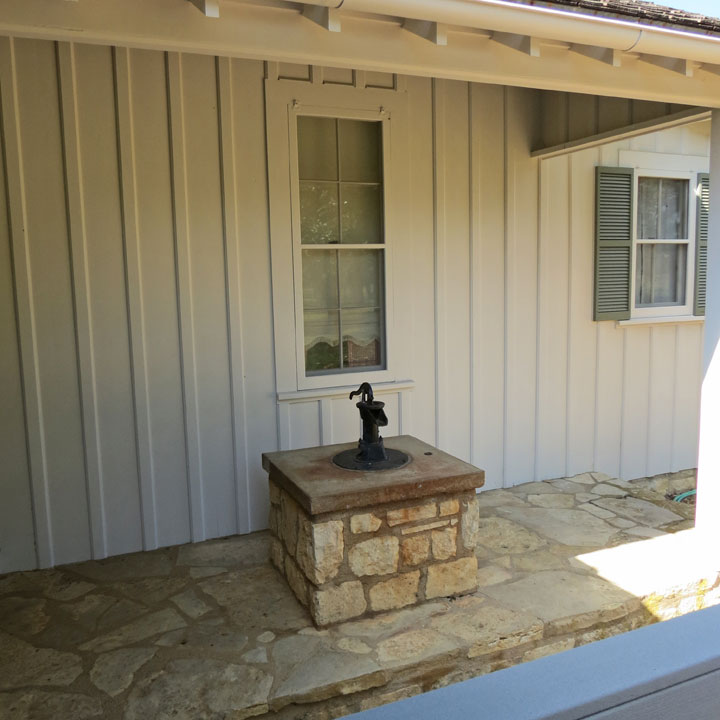 in the breezeway
The breezeway through the center of the house is a unique feature, with rooms of the house opening into the breezeway. The breezeway provided a cooler covered area for sitting. The combination of the breezeway and open windows in the rooms of the house created air currents which pulled cooler outside air into the living quarters efficiently in the pre-air conditioning era.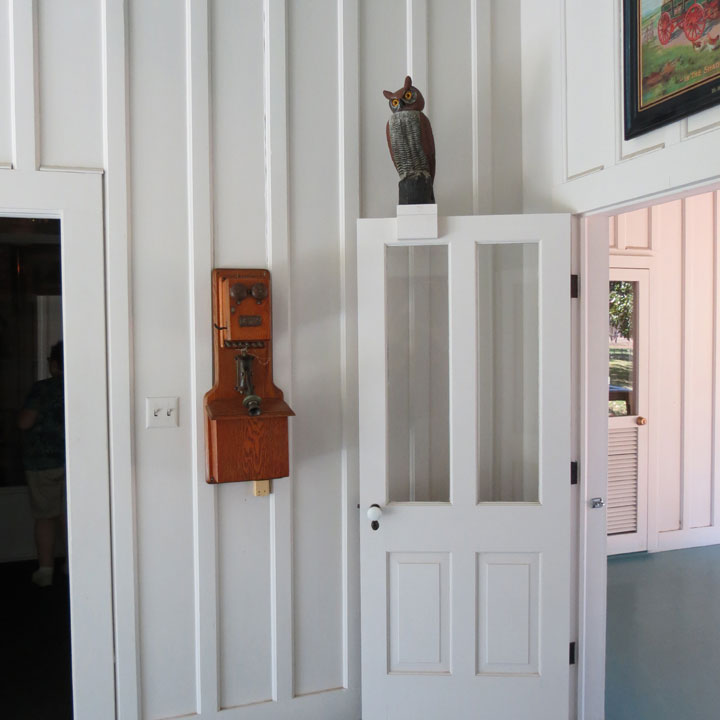 Secondary characteristics of the dogtrot house includes placement of the chimneys, staircases, and porches. Chimneys were almost always located at each gable end of the house, with each serving one of the two main rooms. If the house was 1 1⁄2 or the rarer two stories, the necessary staircase was usually at least partially enclosed or boxed-in. The stairway was most commonly placed in one or both of the main rooms, although it was sometimes placed in the open hallway. Although some houses had only the open central hall and flanking rooms, most dogtrots had full-width porches to the front and/or rear.
Text from Wikipedia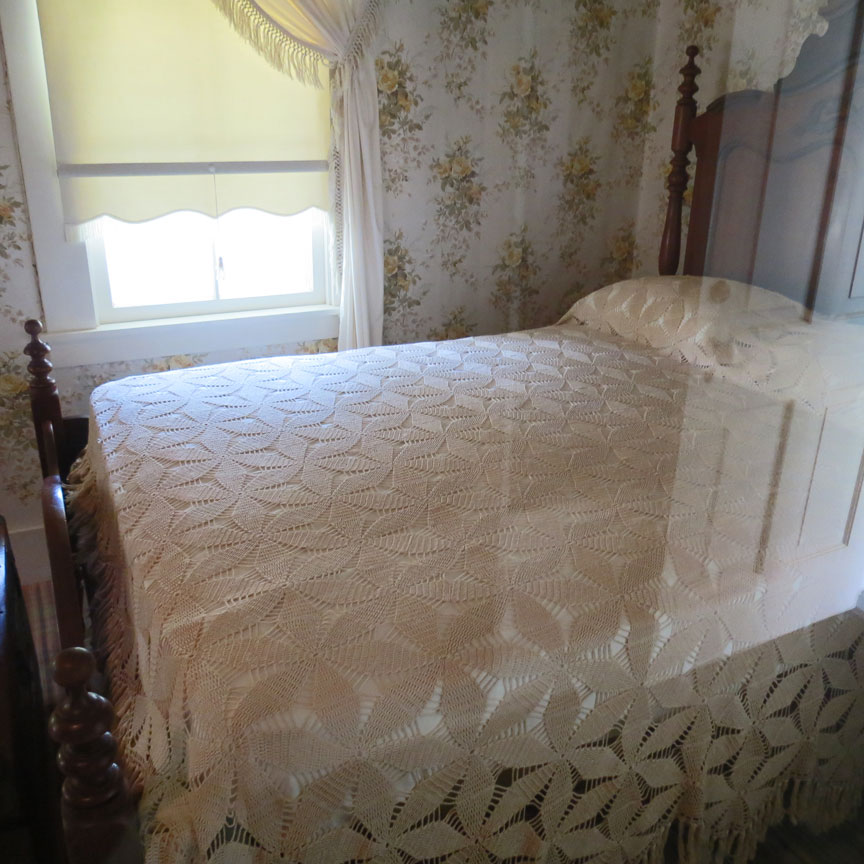 birthplace of Lyndon Baines Johnson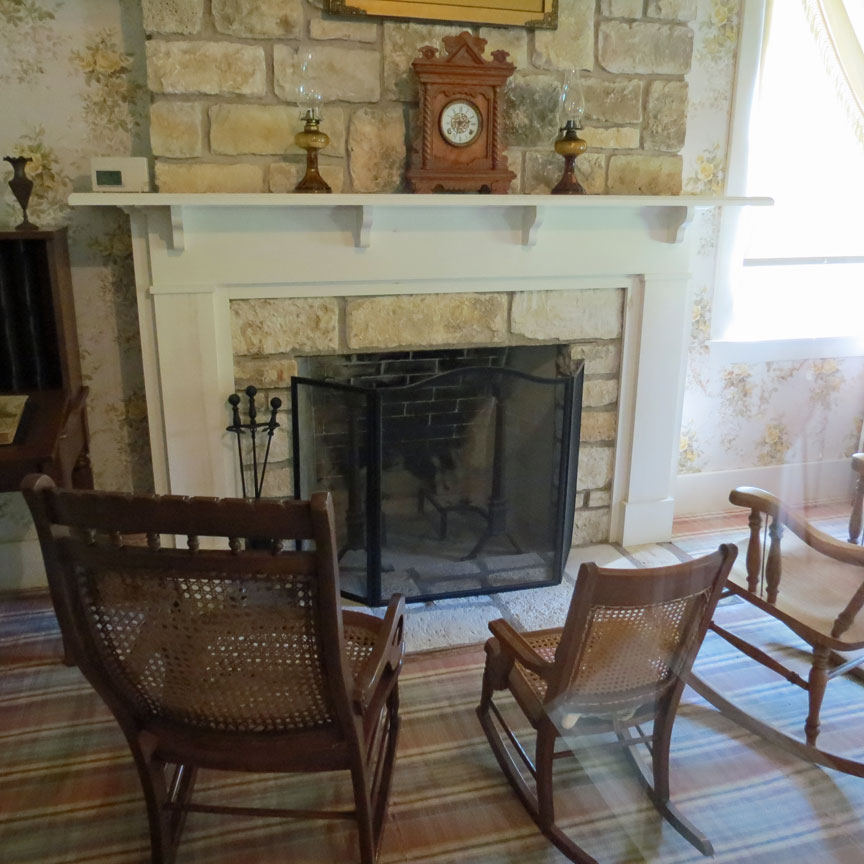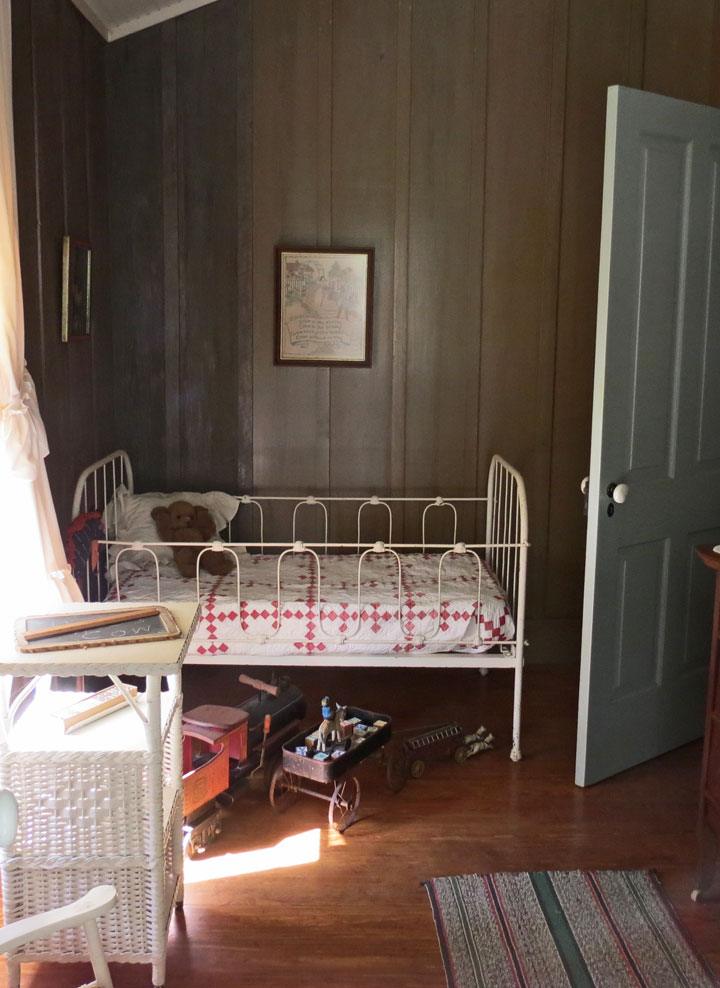 crib room of the birthplace of Lyndon Baines Johnson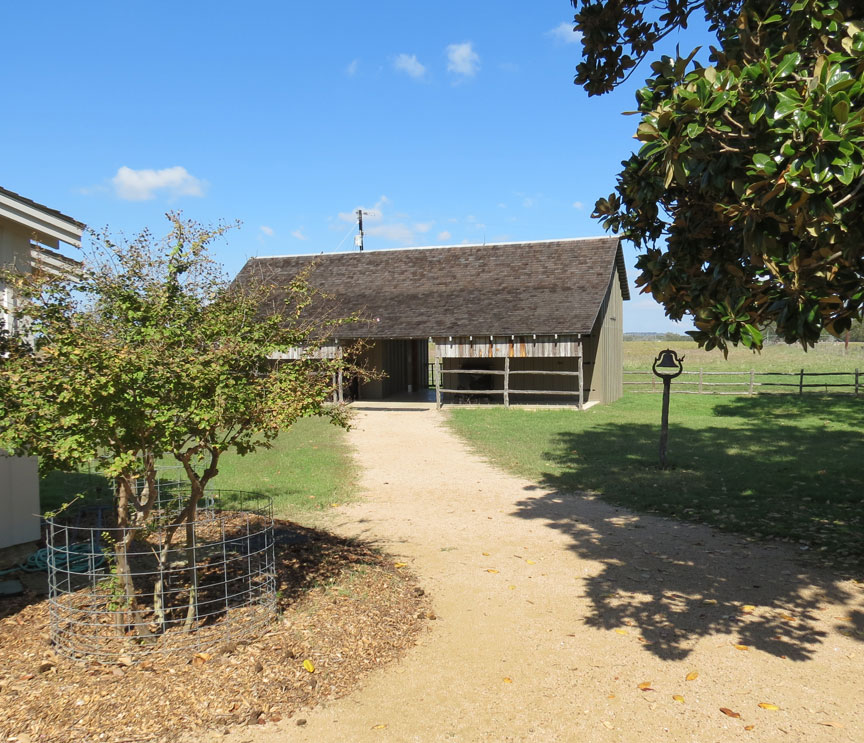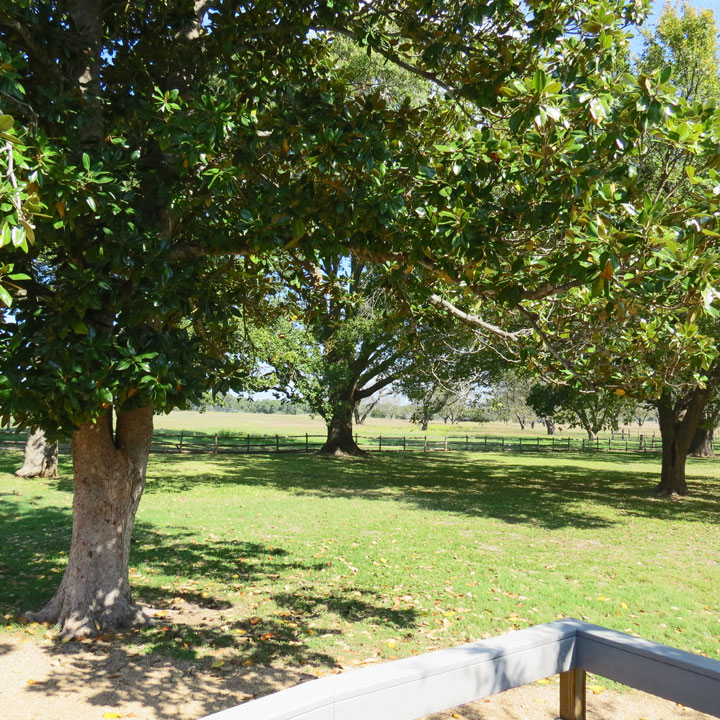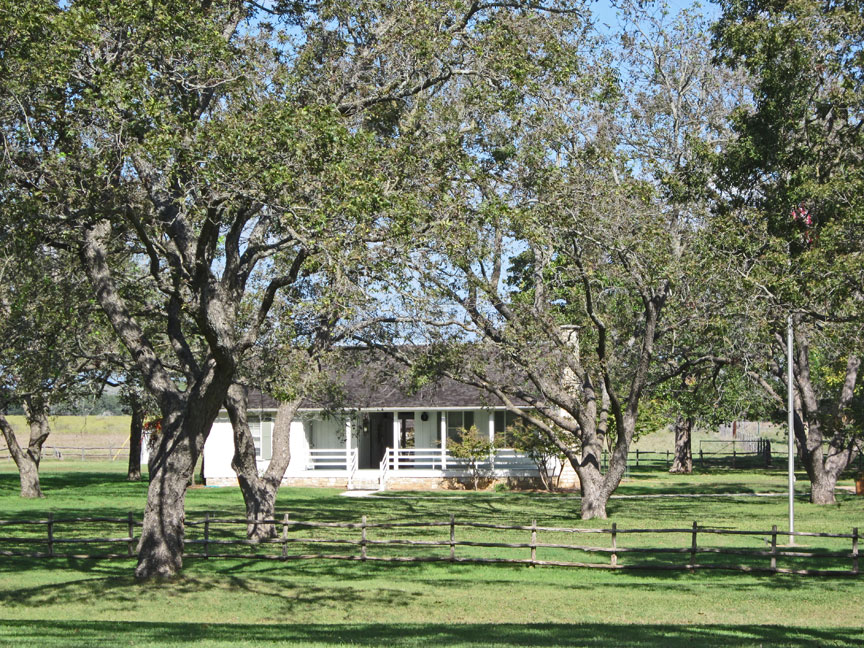 dogtrot house
Return to Lyndon B. Johnson National Historical Park page
---
---