Richards Home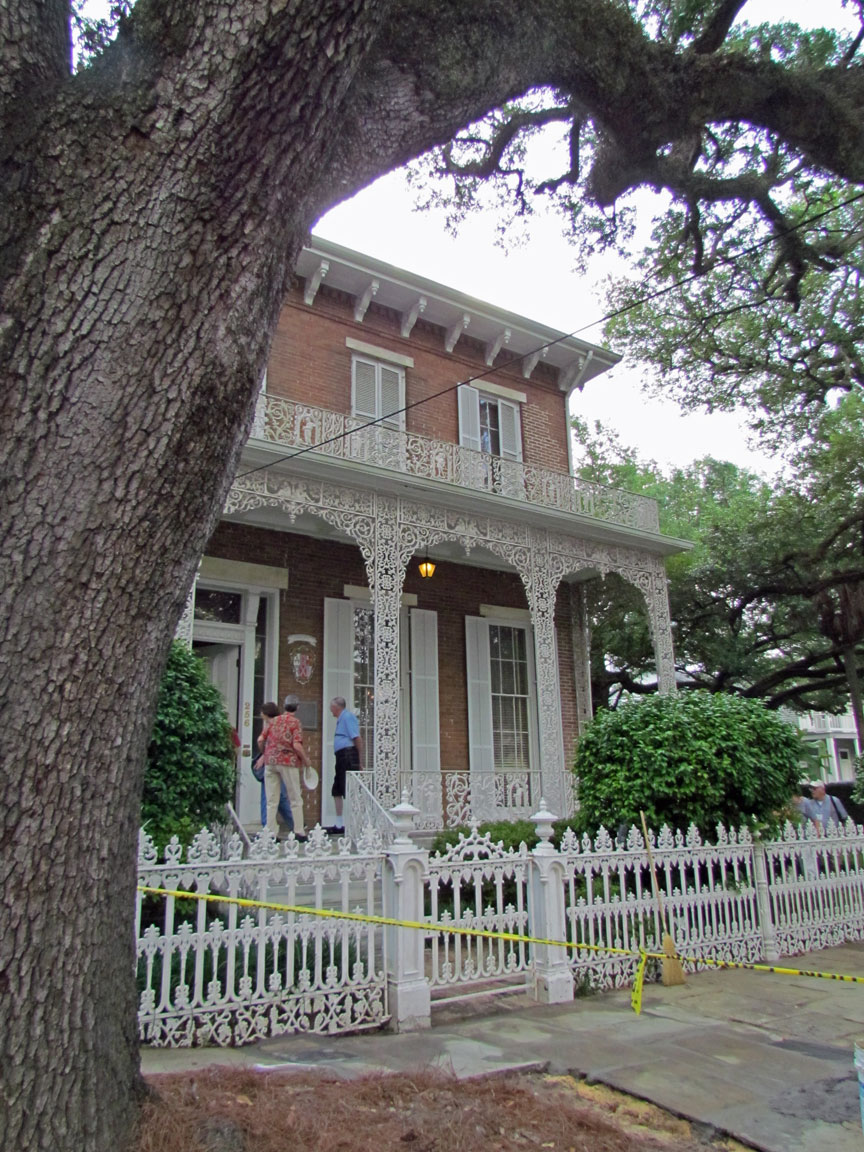 Richard's House
One of Mobile's finest examples of the Italianate style. Famous for its cast-iron facade depicting the four seasons. National Register (1860). Lavish iron lace decorates the Richards – Daughters of the American Revolution House Museum. This beautiful Town House of the Italianate style tells the story of Mobile during its antebellum period. Steamboat Captain Charles G. Richards and his wife, Caroline Elizabeth Steele, built their dream house in 1860.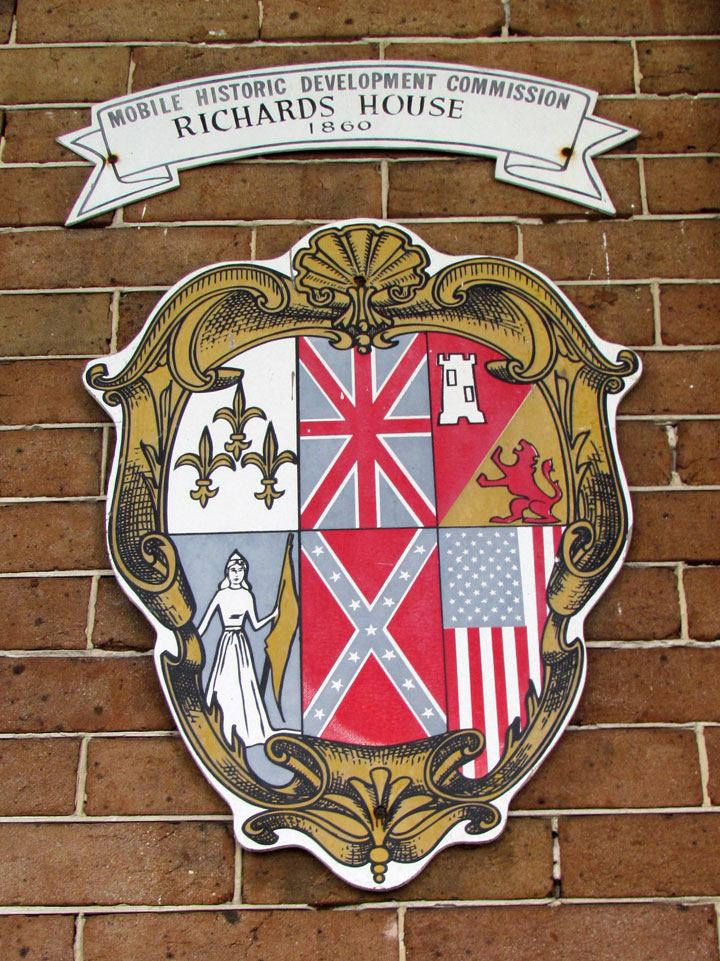 The Ideal Cement Company purchased the house from Richards' descendants in 1946. After being turned over to the city of Mobile in 1973, the five Mobile Chapters of the Daughters of the American Revolution leased the home.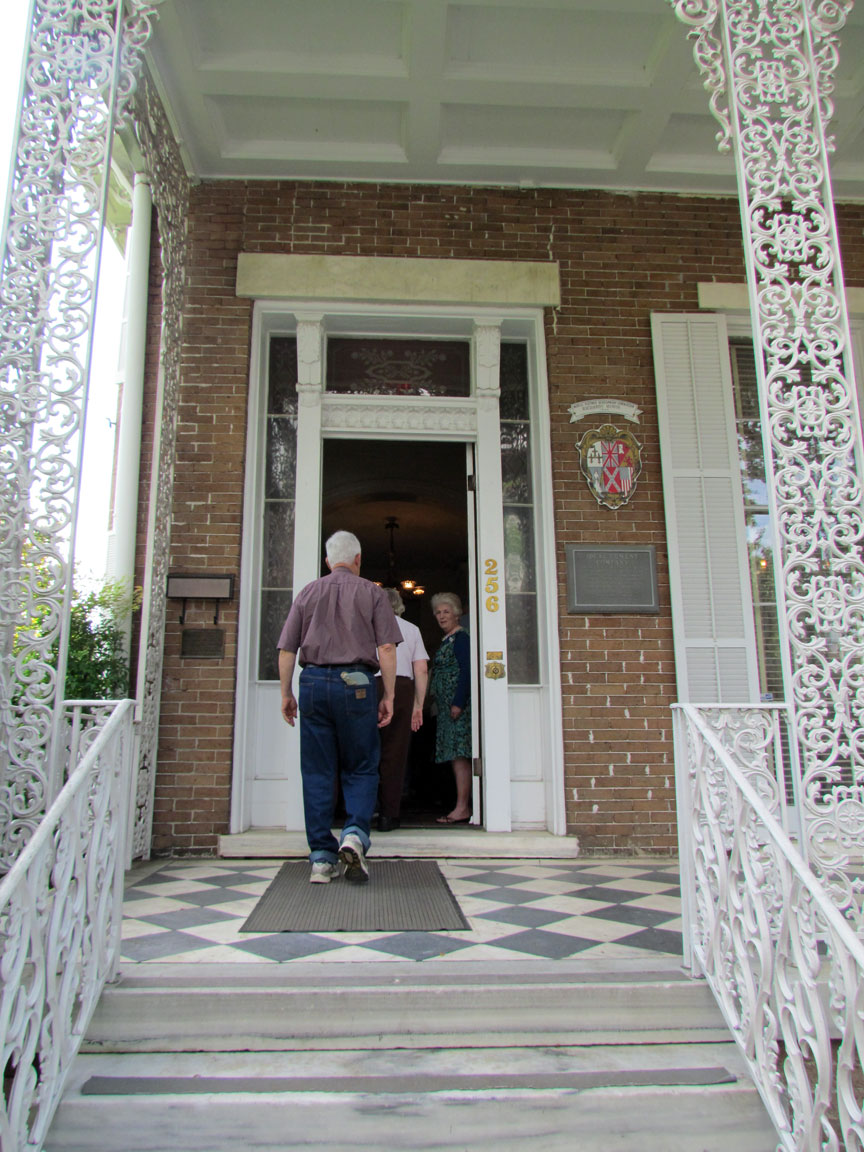 The house museum is magnificently decorated with carved Carrara marble mantels, double parlors and reception hall with massive brass and bronze chandeliers designed of fanciful mythological figures, holding aloft etched and crenelated glass globes.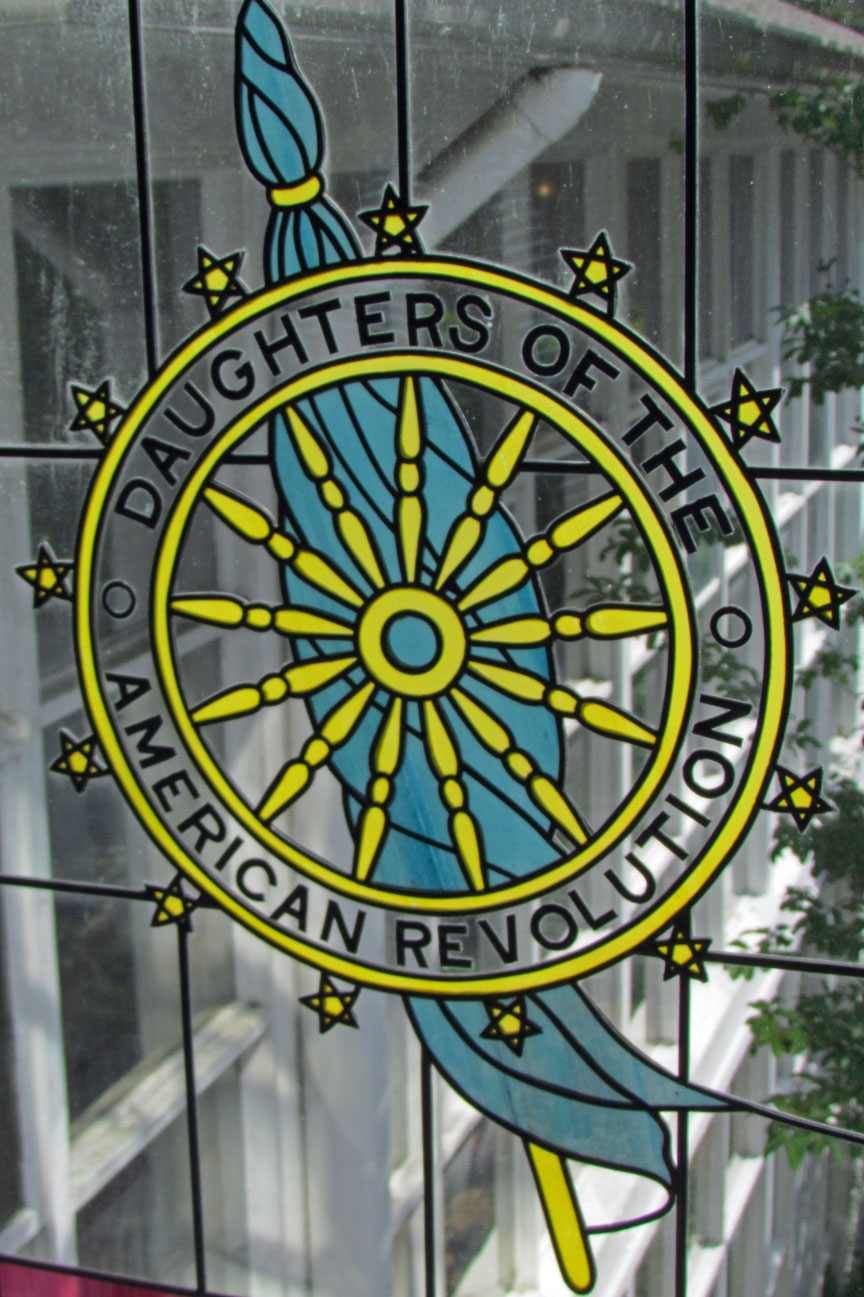 Panes of ruby Bohemian glass frame the doorway, silver bell pulls for calling servants are in each room and the front gallery floor is made of gray and white marble squares. In the Richards – DAR House Museum hangs one of the largest crystal chandeliers in the city, reflecting in a French mirror over the mantel. The furnishings of this house museum date back prior to 1870.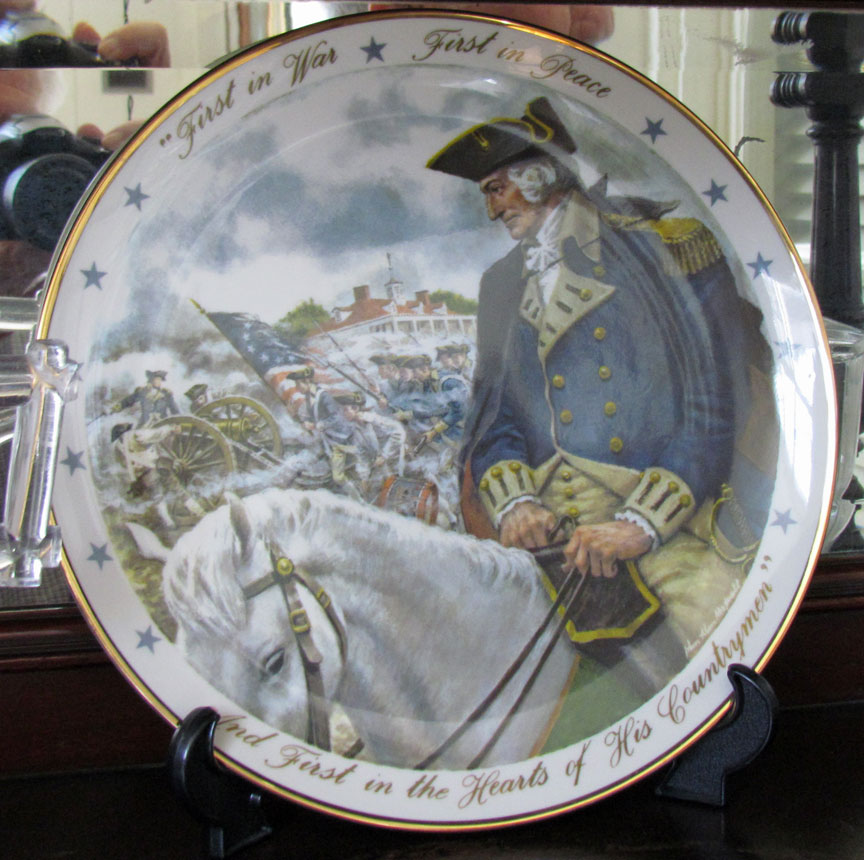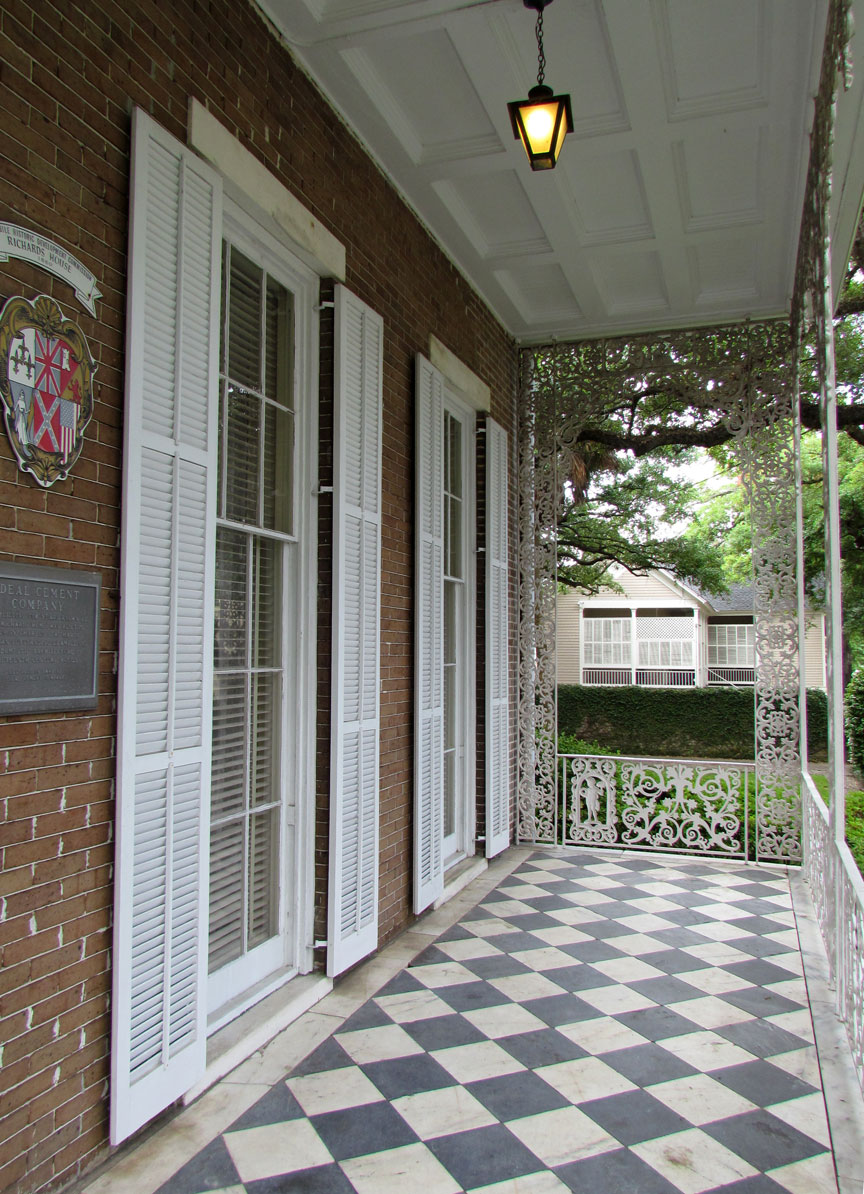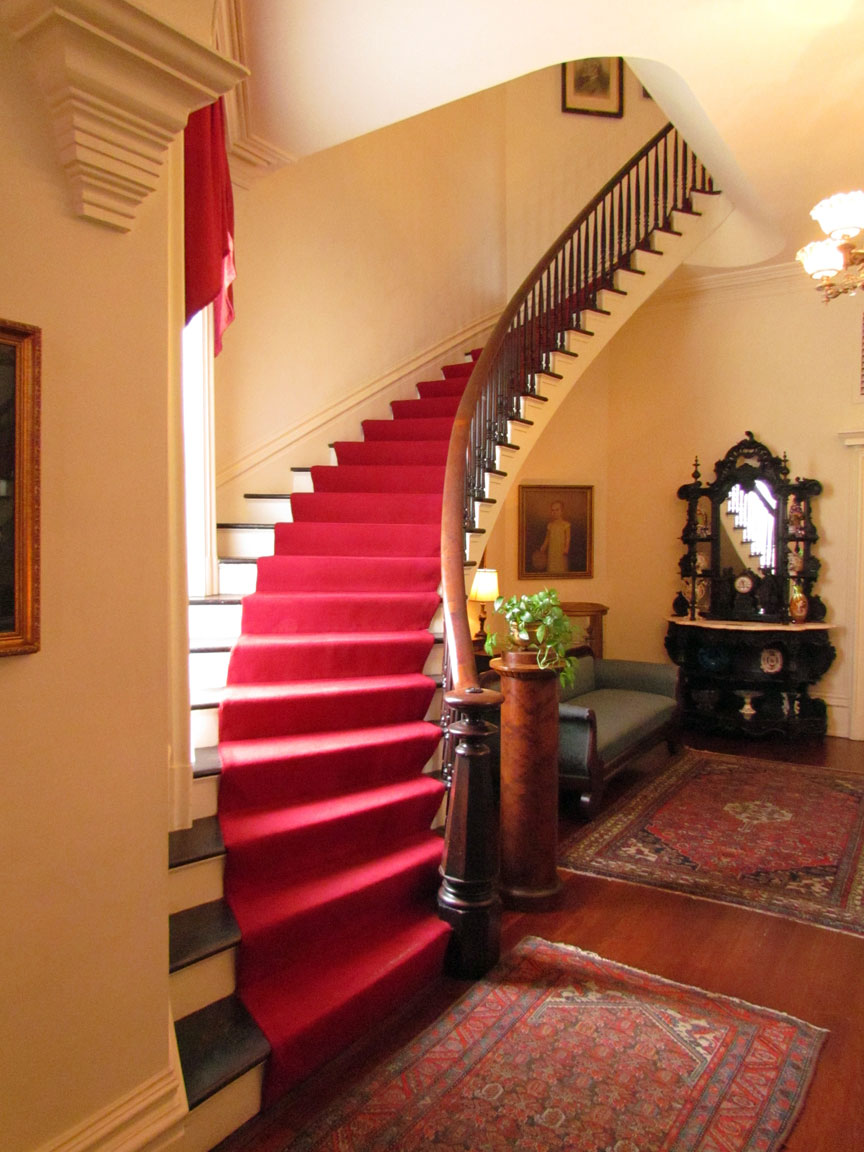 stairwell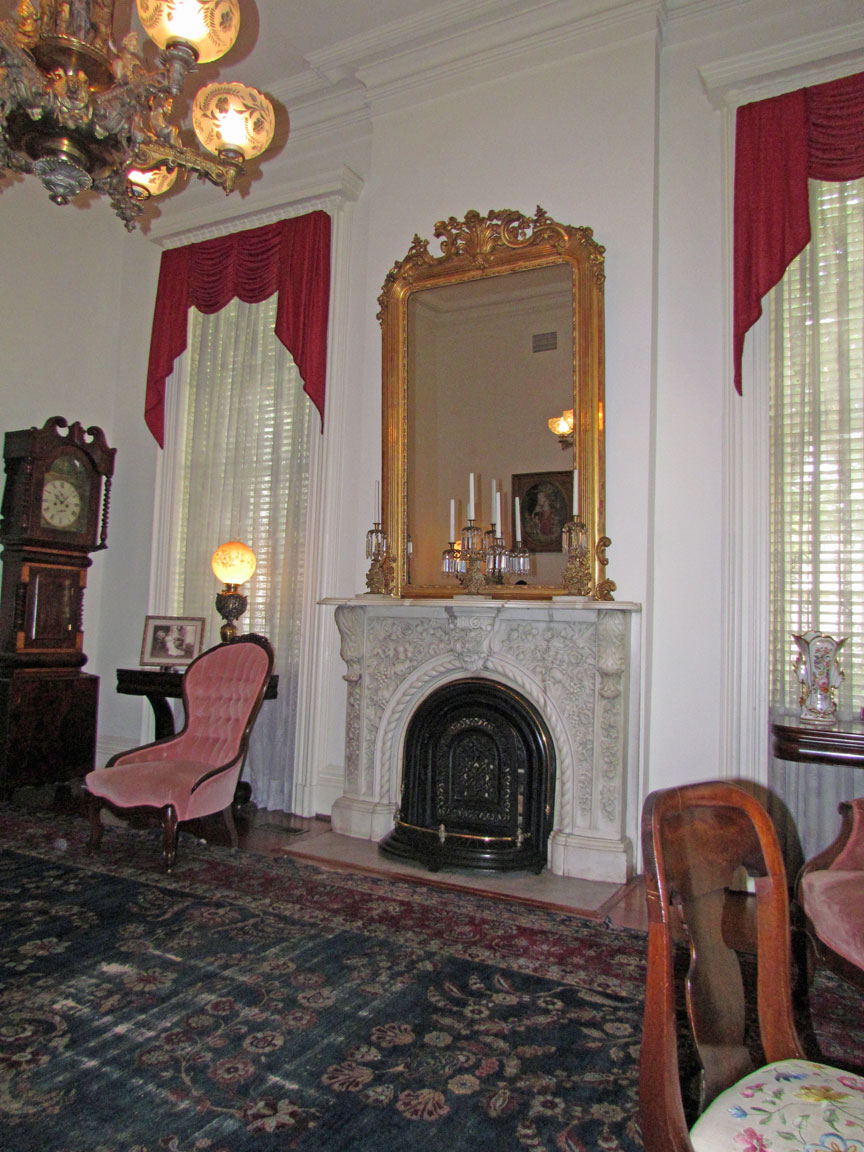 parlor
More Photos of the First Floor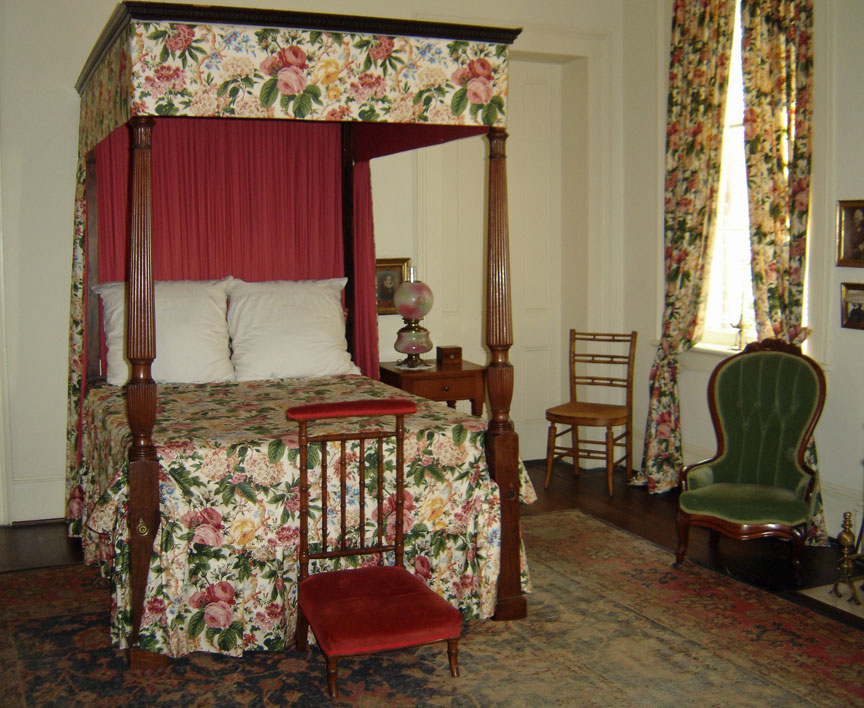 bedroom
More Photos of the Upper Floor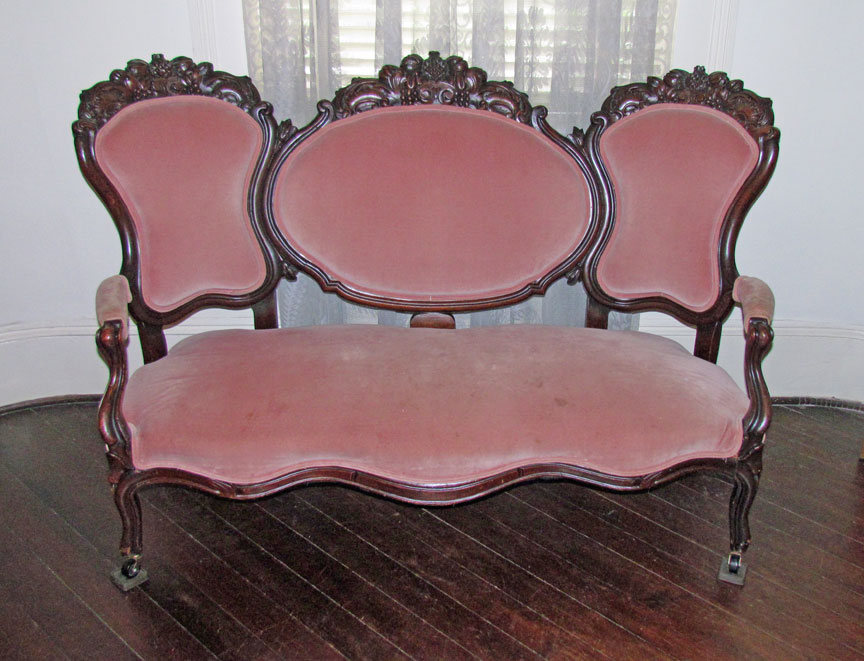 More Photos of the Furnishings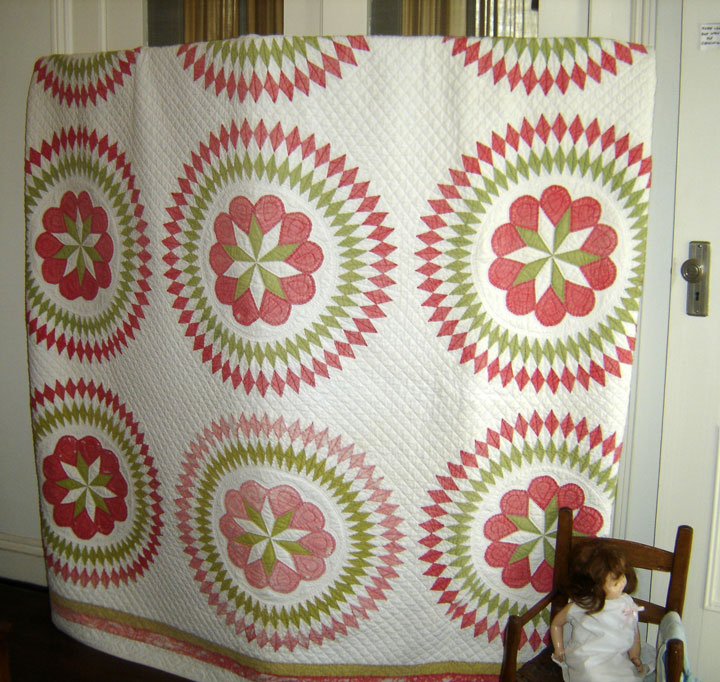 ---
---