Elephant Island
Photos from my visit on 7 February 1989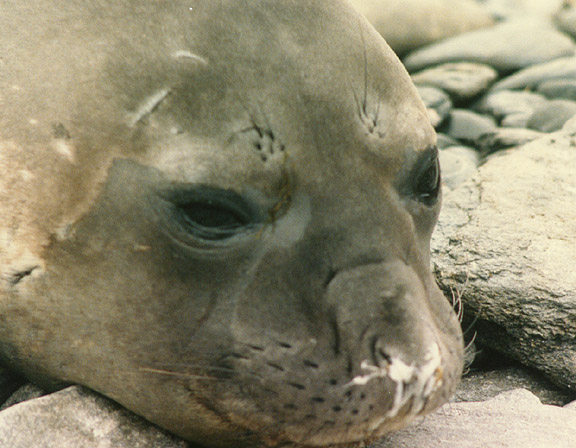 a seal
the Shackleton involvement
In January 1915, before reaching Antarctica, the Endurance became trapped in pack ice in the Weddell Sea. The ship remained stuck in the drifting ice for ten months before it was crushed and sank. Shackleton and his crew of 27 men abandoned the ship a month before it sank. They lived on the floating ice for almost six months before their ice floe, drifting north, broke apart. The group then embarked for the South Shetland Islands in three small boats taken from the Endurance, sailing seven days from ice floe to ice floe before reaching uninhabited Elephant Island.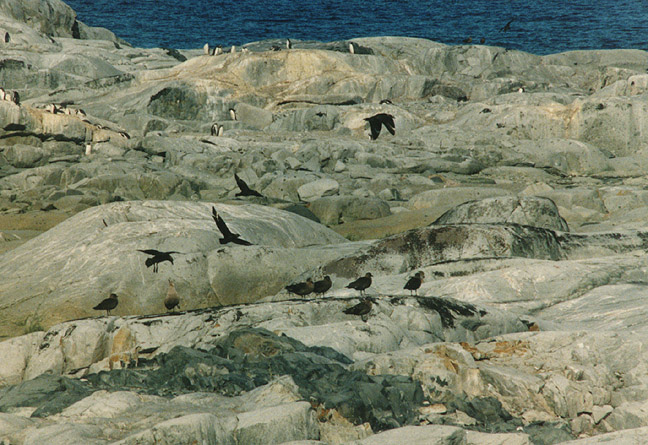 the island terrain
Cape Lookout
Leaving all but five of his crew on Elephant Island, Shackleton set off to seek help in one of the boats, the 7-m (23-ft) James Caird. His target was a whaling station on the island of South Georgia, 1,300 km (800 mi) across the open South Atlantic Ocean.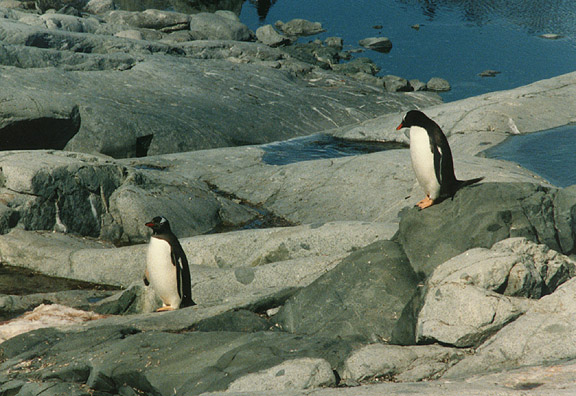 penguins
After 16 exhausting and extremely perilous days at sea, the six men reached South Georgia, accomplishing one of the greatest feats of navigation in history. They had landed on the opposite side of the island from the whaling station, however. Shackleton and two of his men then hiked for 36 hours straight, completing the first crossing of South Georgia's mountainous interior, to reach help at the whaling station.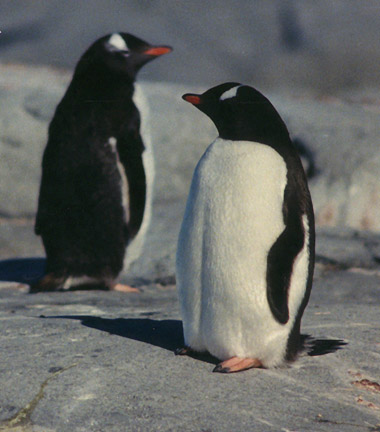 Gentoo penguins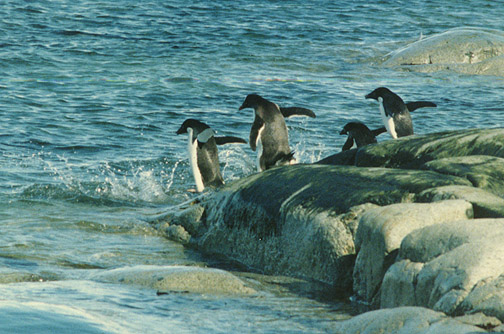 jumping into the water
After three unsuccessful attempts over the next four months, Shackleton rescued his men stranded at Elephant Island on August 30, 1916, in a tugboat lent to him by the government of Chile. In the end, not a single member of the Endurance expedition was lost. Link to Shackleton's grave.
Text from Microsoft Encarta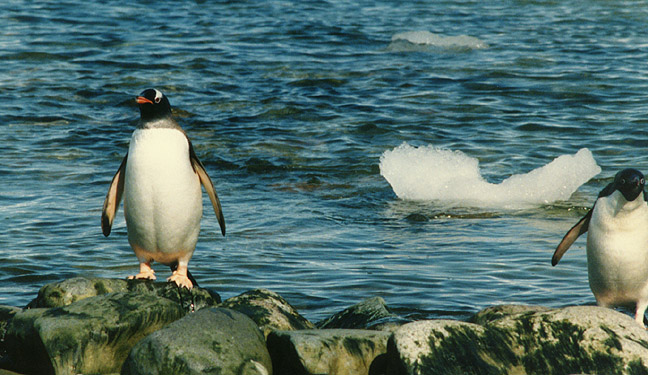 more Gentoo