Jesús de Tavarangue Ruins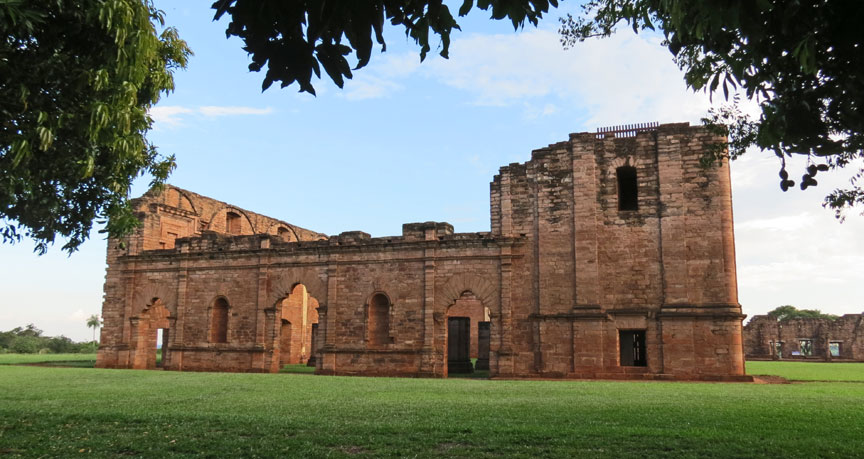 The church of Reducción de Jesús (Jesus' Mission) was in the process of building in the moment that the Jesuits were expelled from Río de la Plata Province. It would have been one of the biggest churches of that time, with a central structure of 70 meter long and 24 meters wide.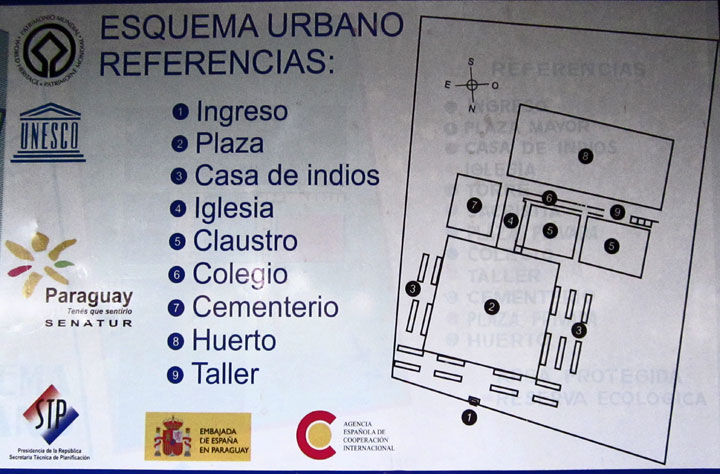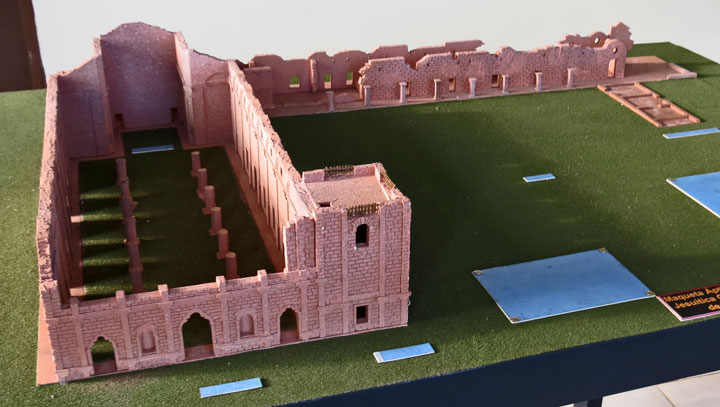 mission model

It would have been a replica of the Church of Loyola, in Italy. The doors of access, three located in the front, are very impressive.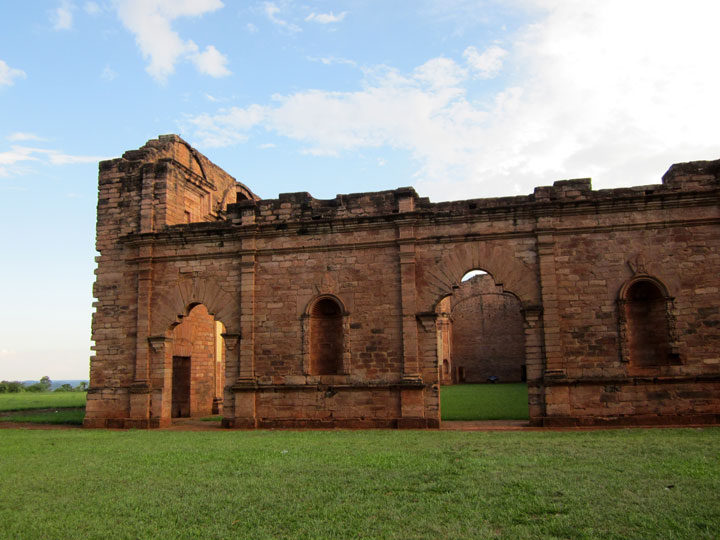 The UNESCO declared it Cultural Patrimony of Humankind in 1993. It is considered one of the most important edifications of the 30 Jesuits towns in the region.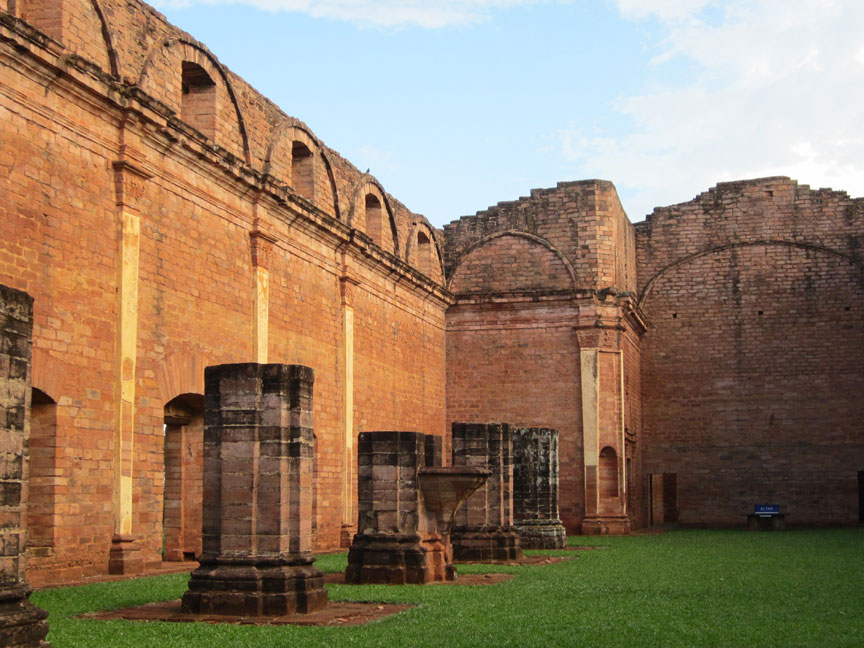 The stone pulpit, the friezes of angels, the rose shaped carved stone in the lintels in the doors and the bell tower outstand in its architecture.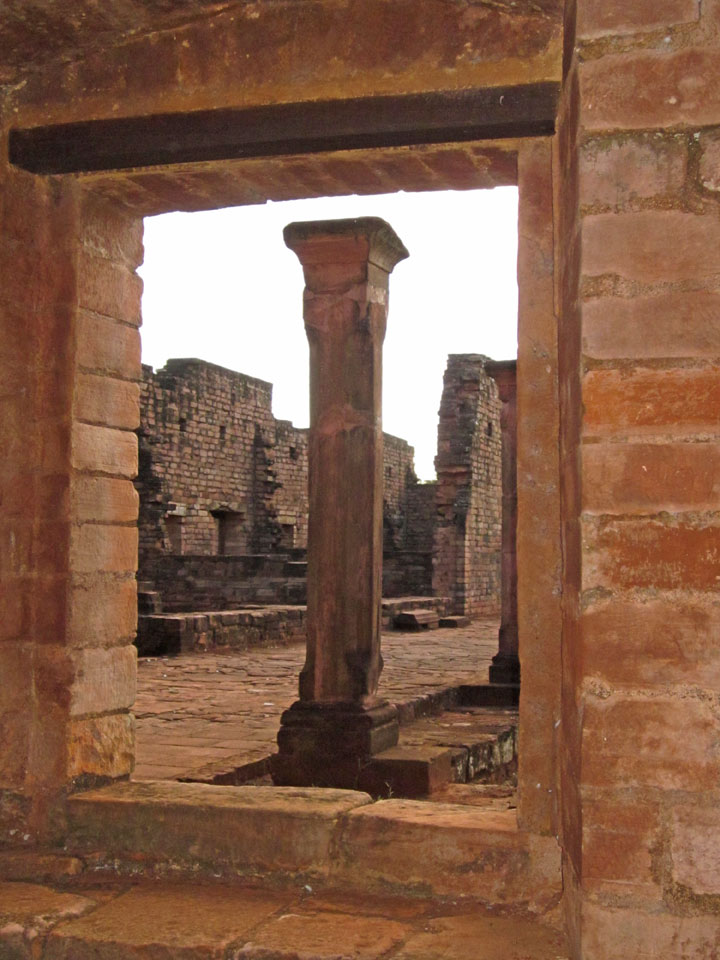 The ruins of these missions show a way of life and education marked by its own and singular style.
Text from Wikipedia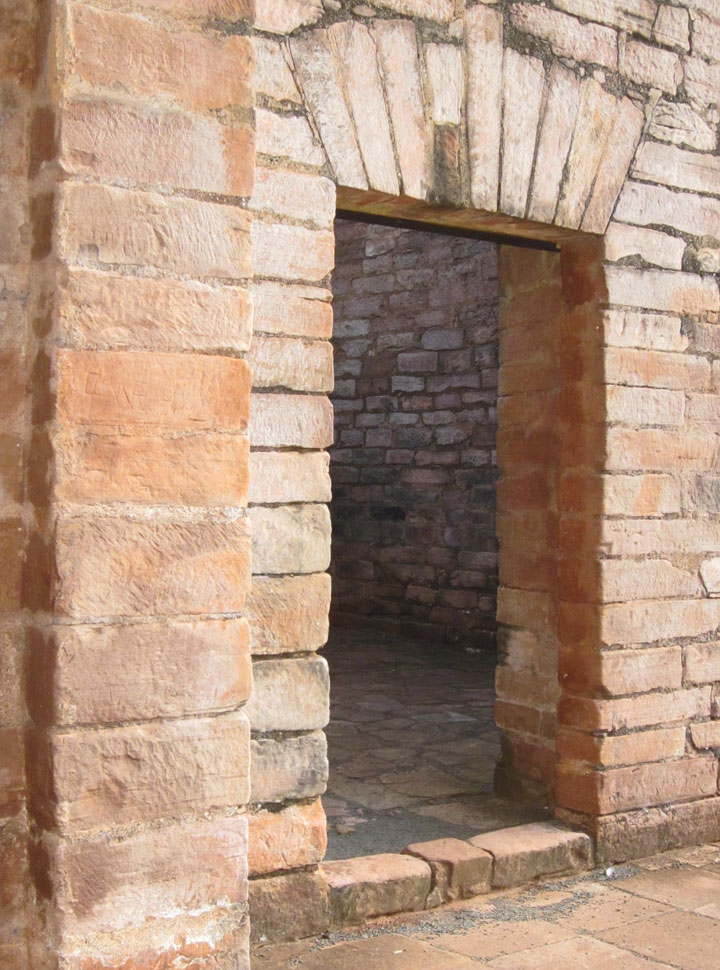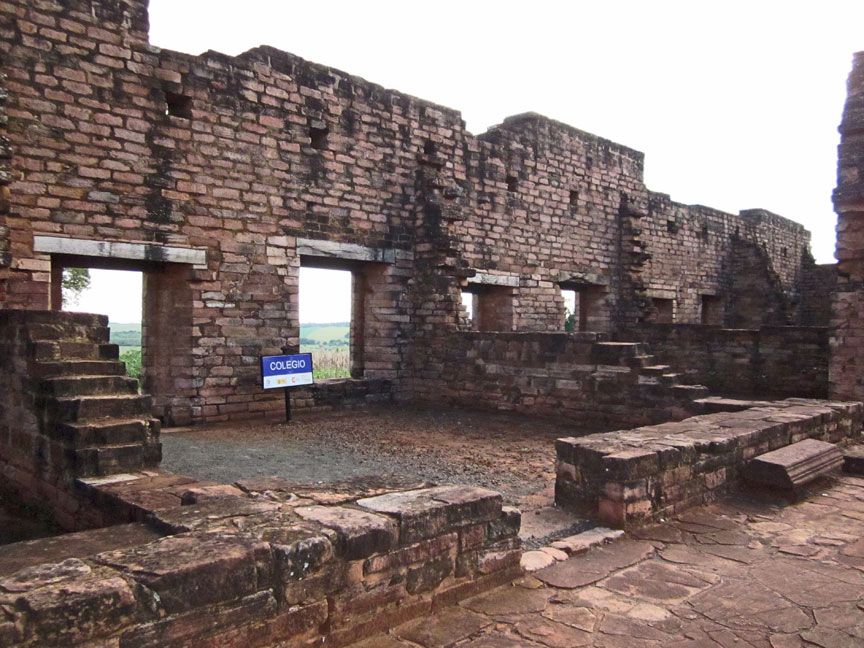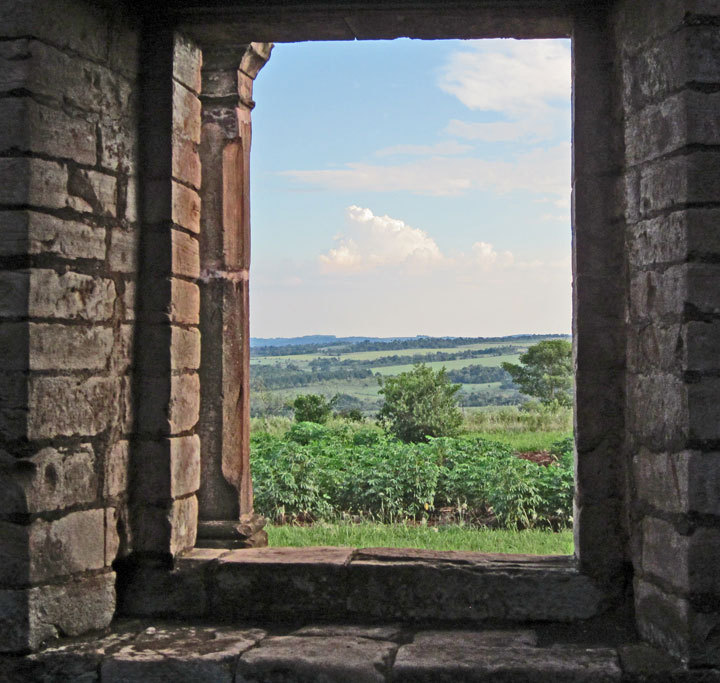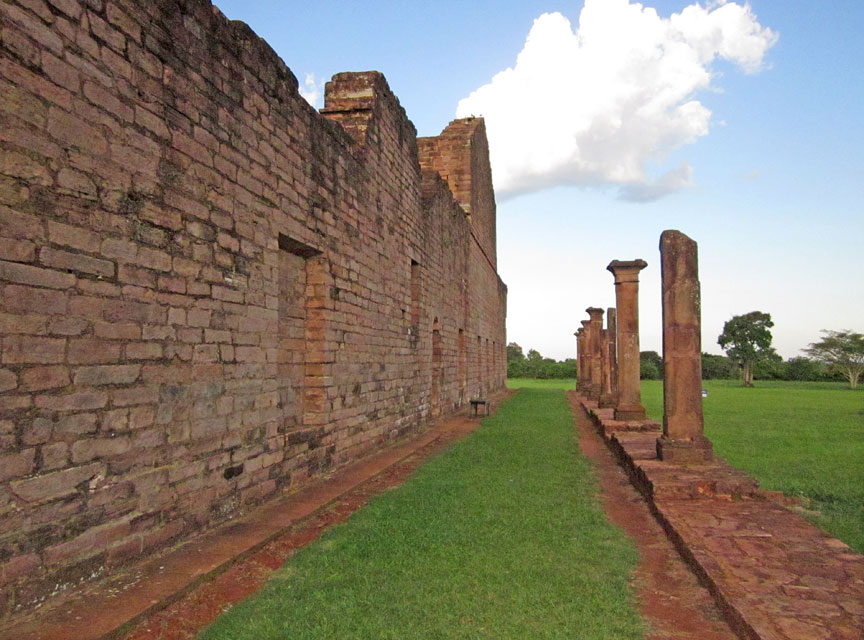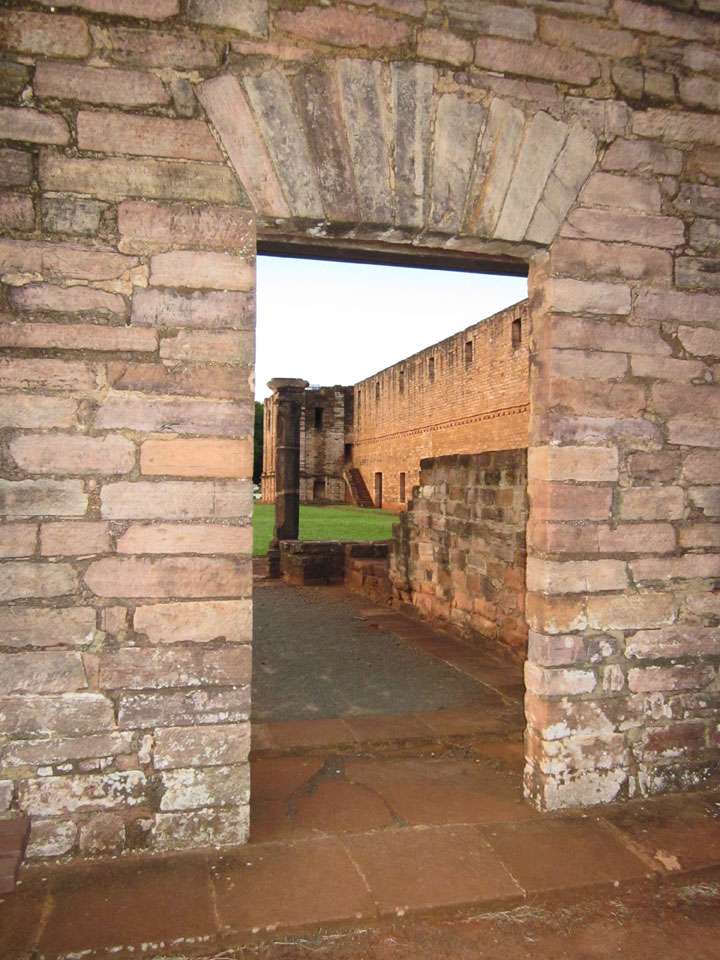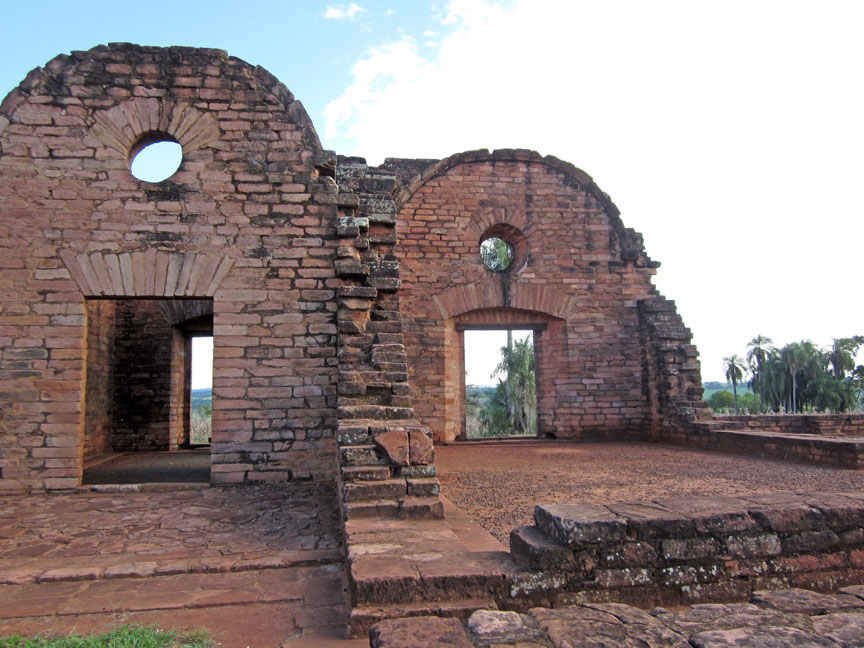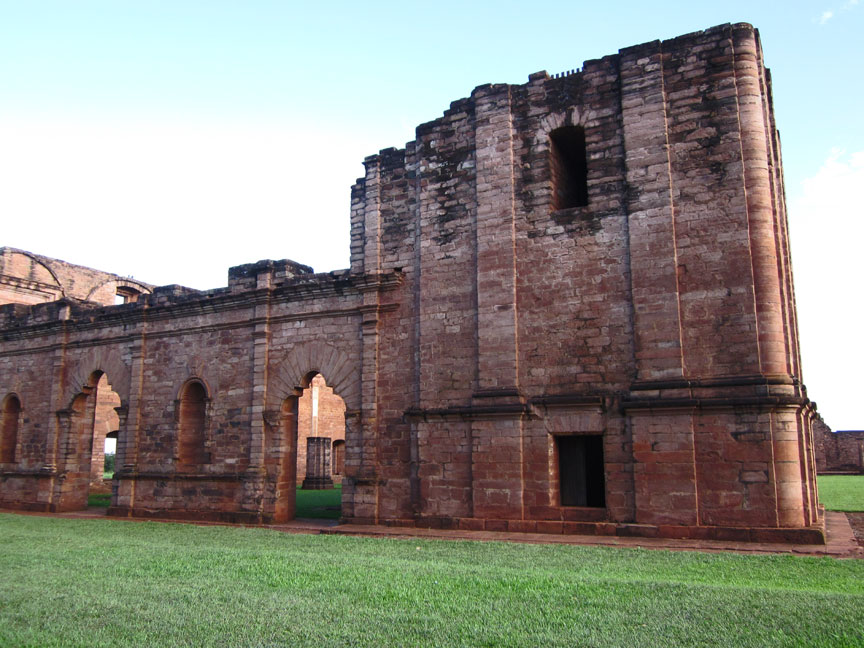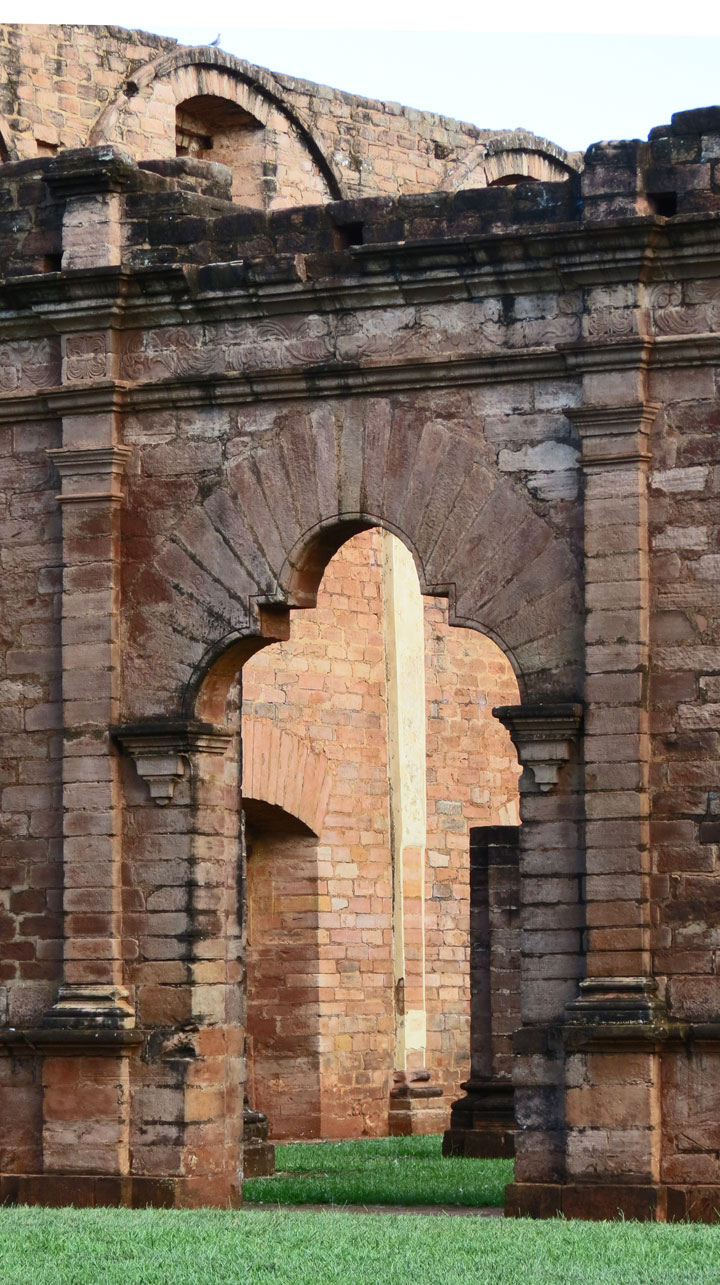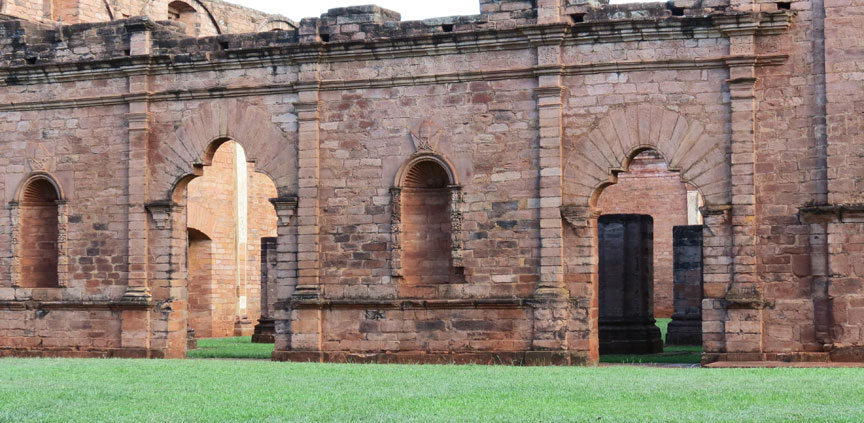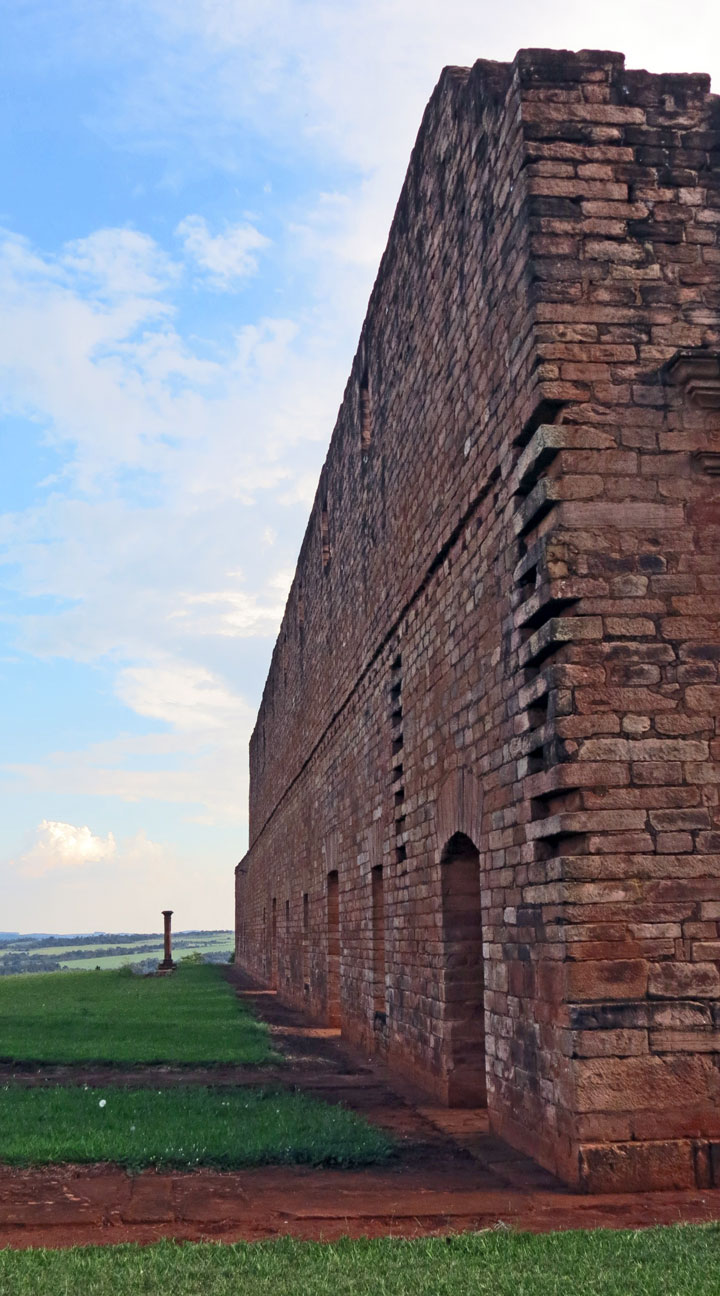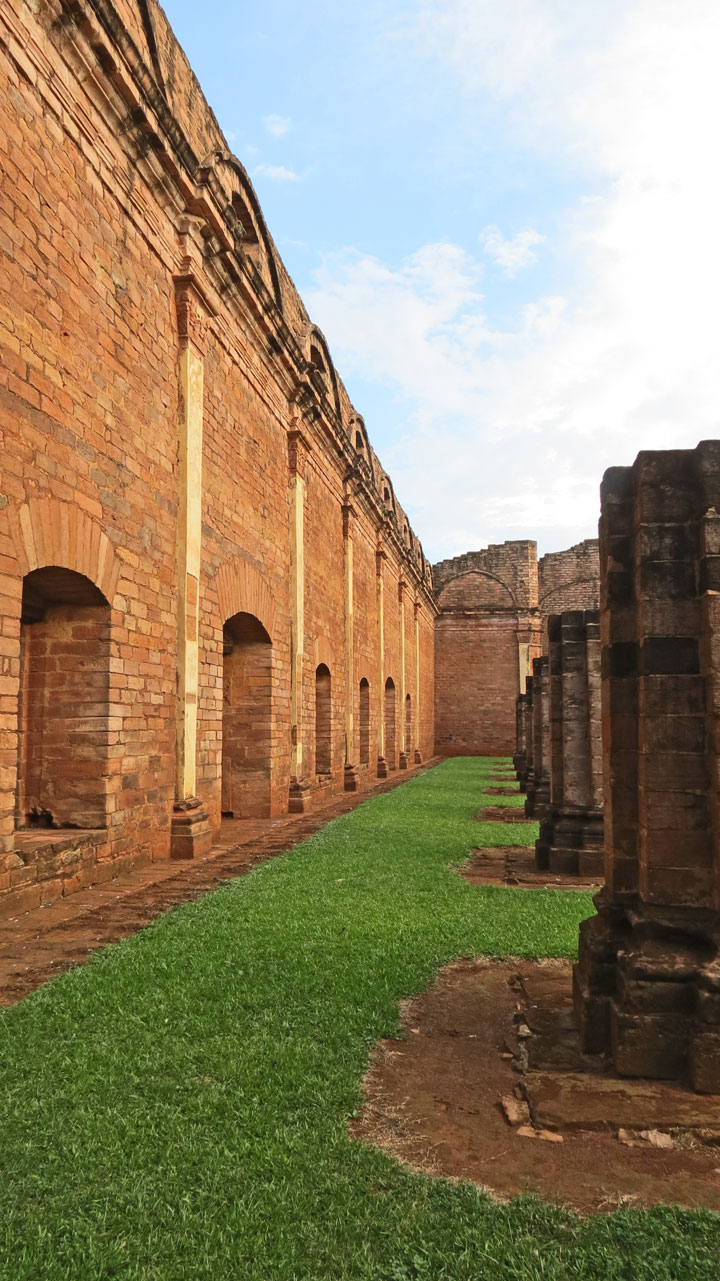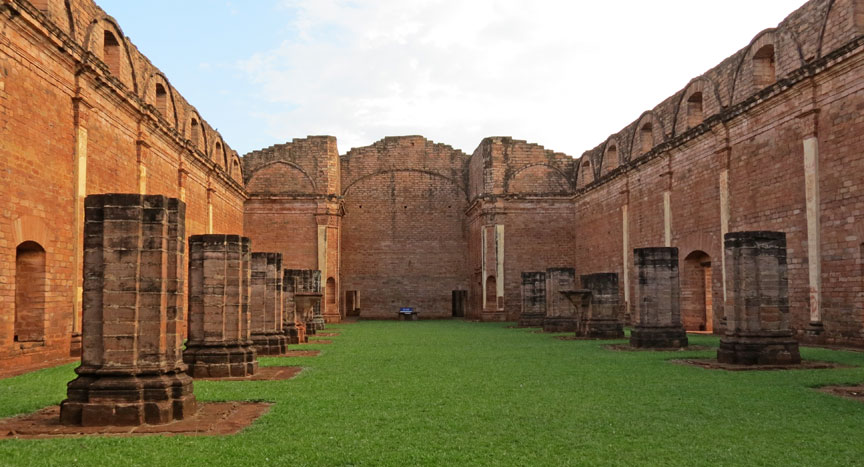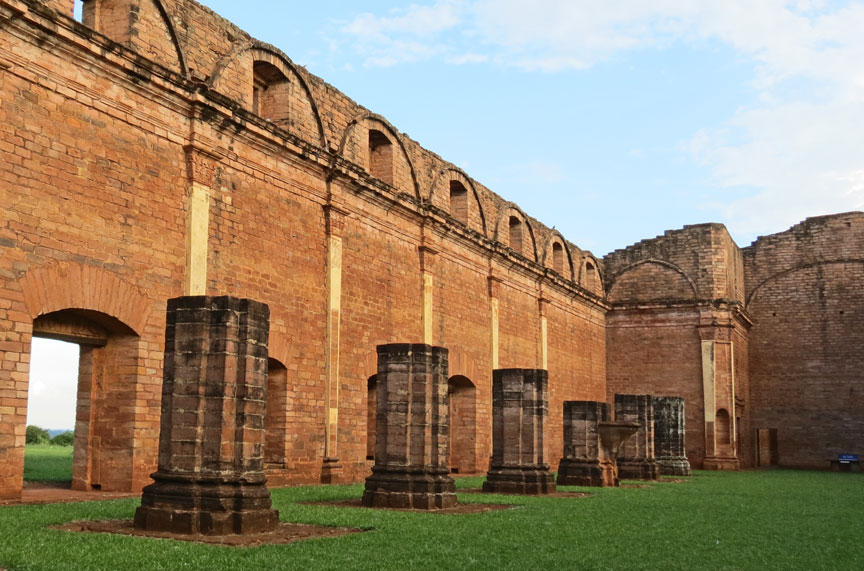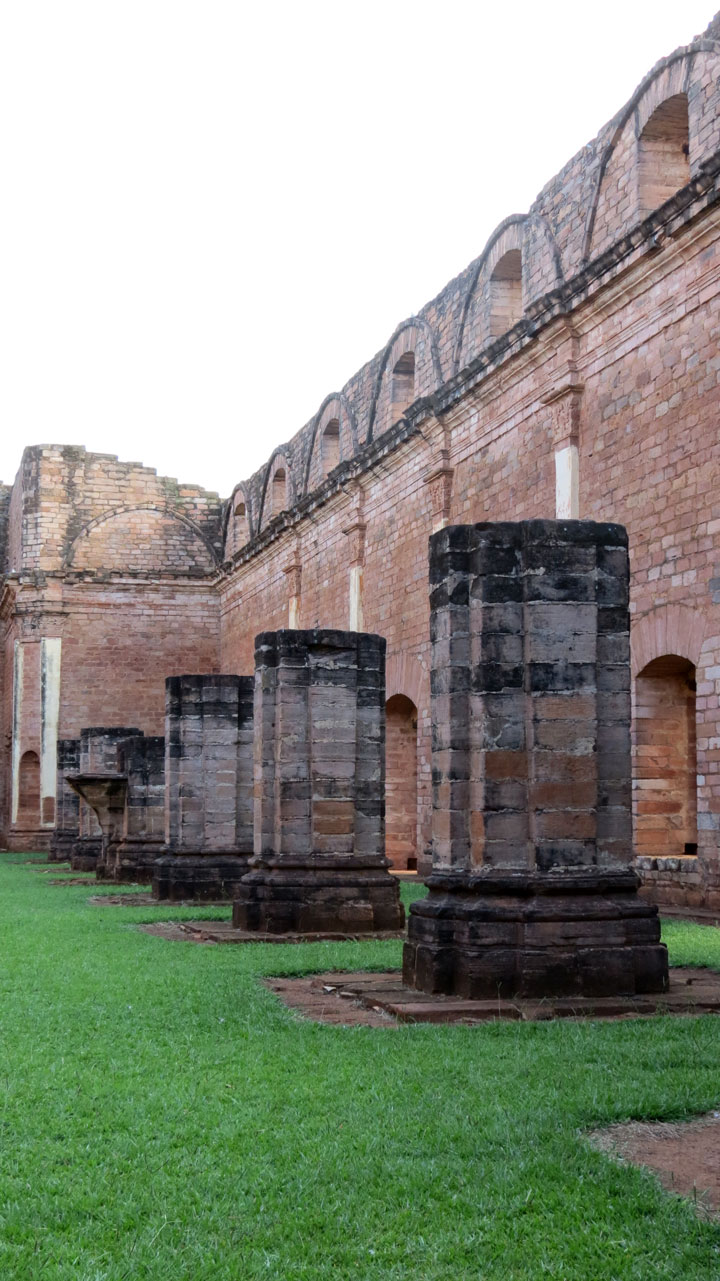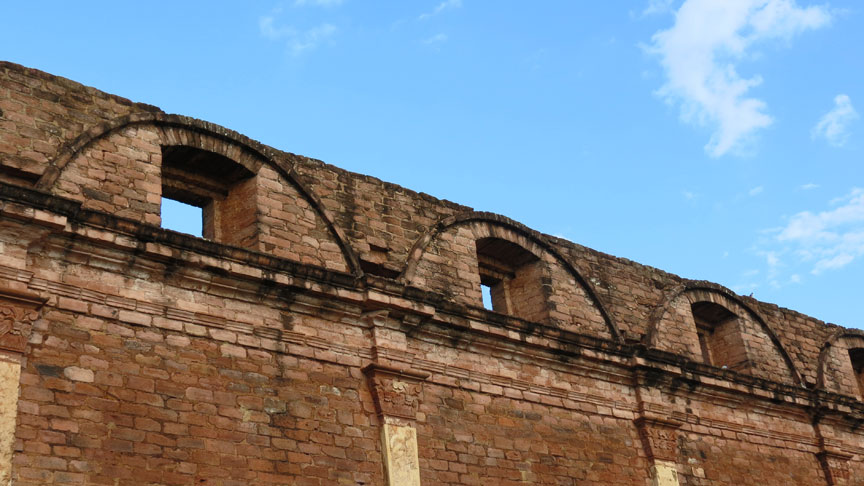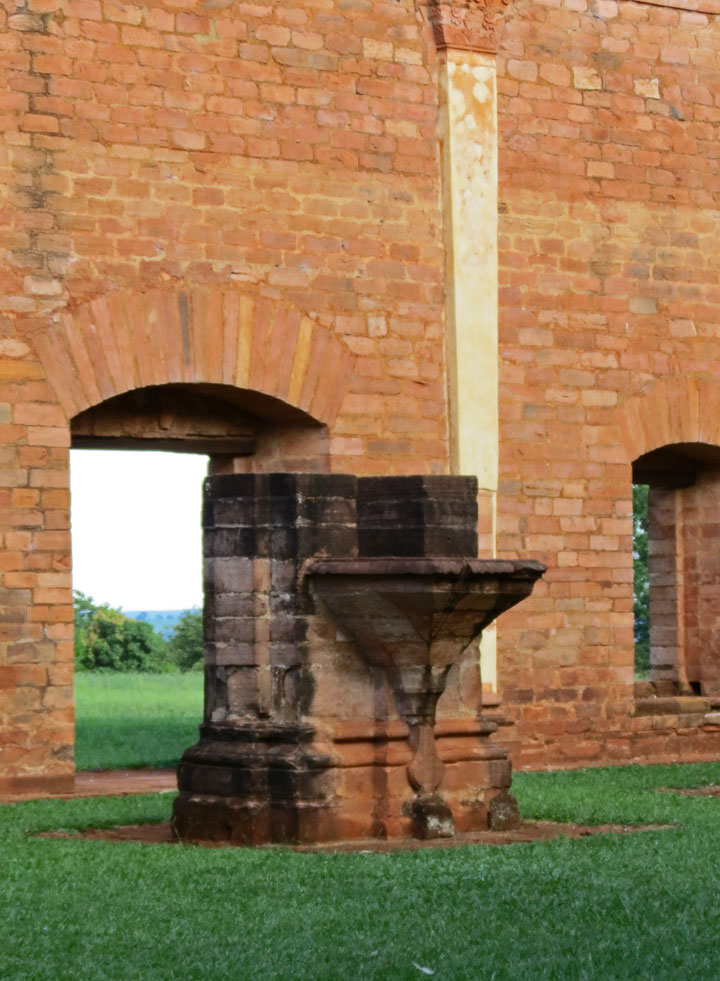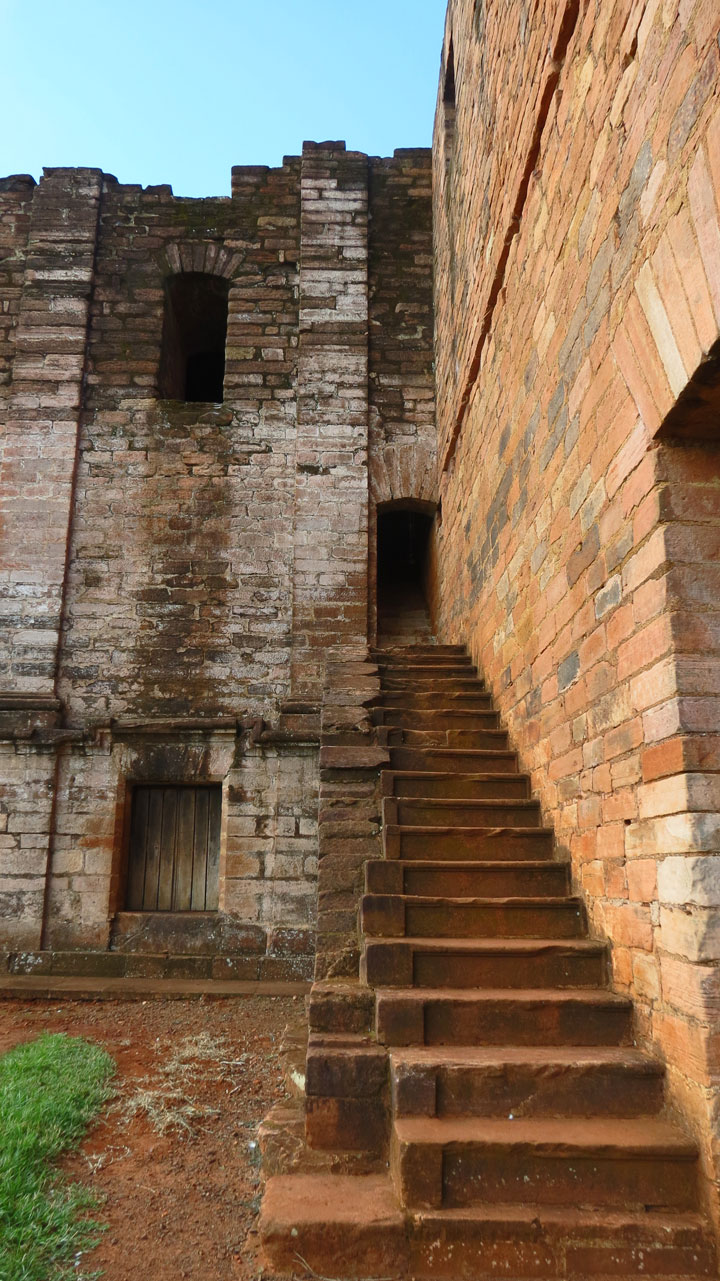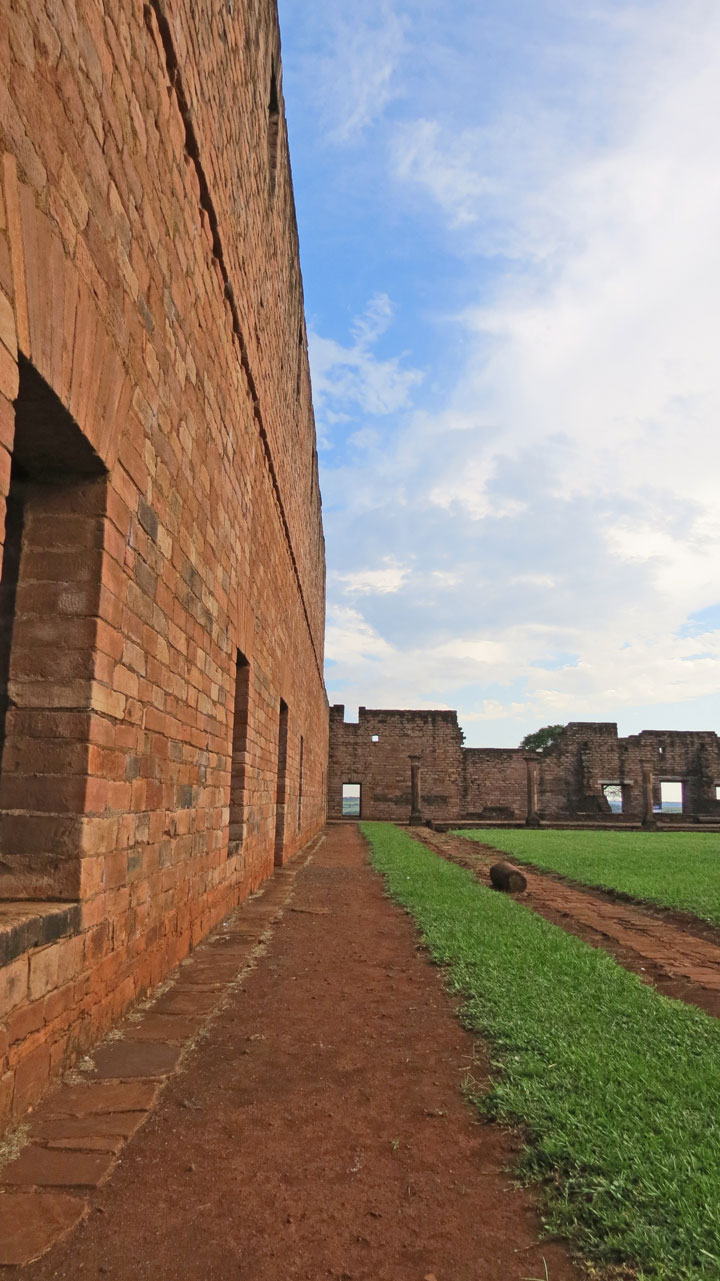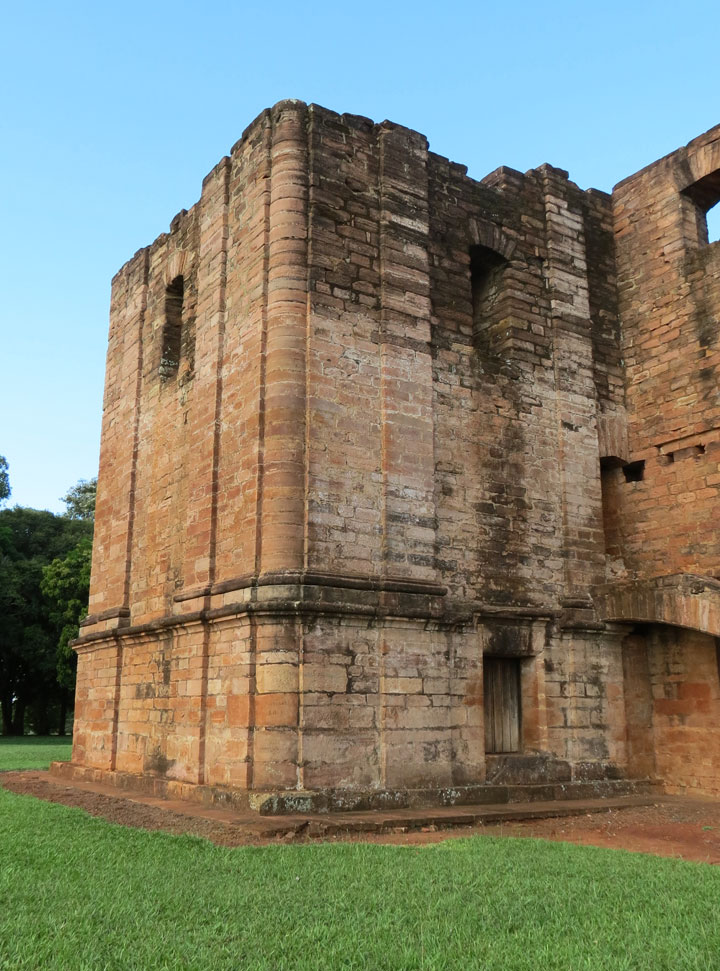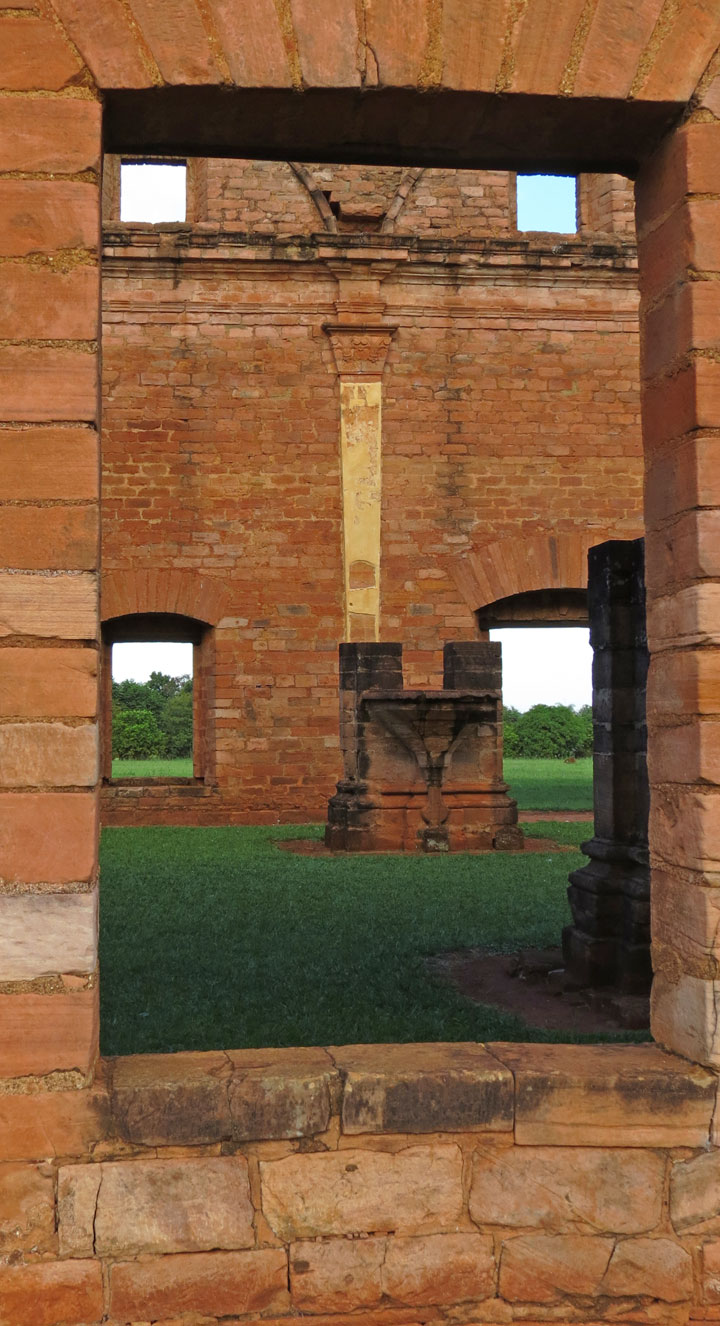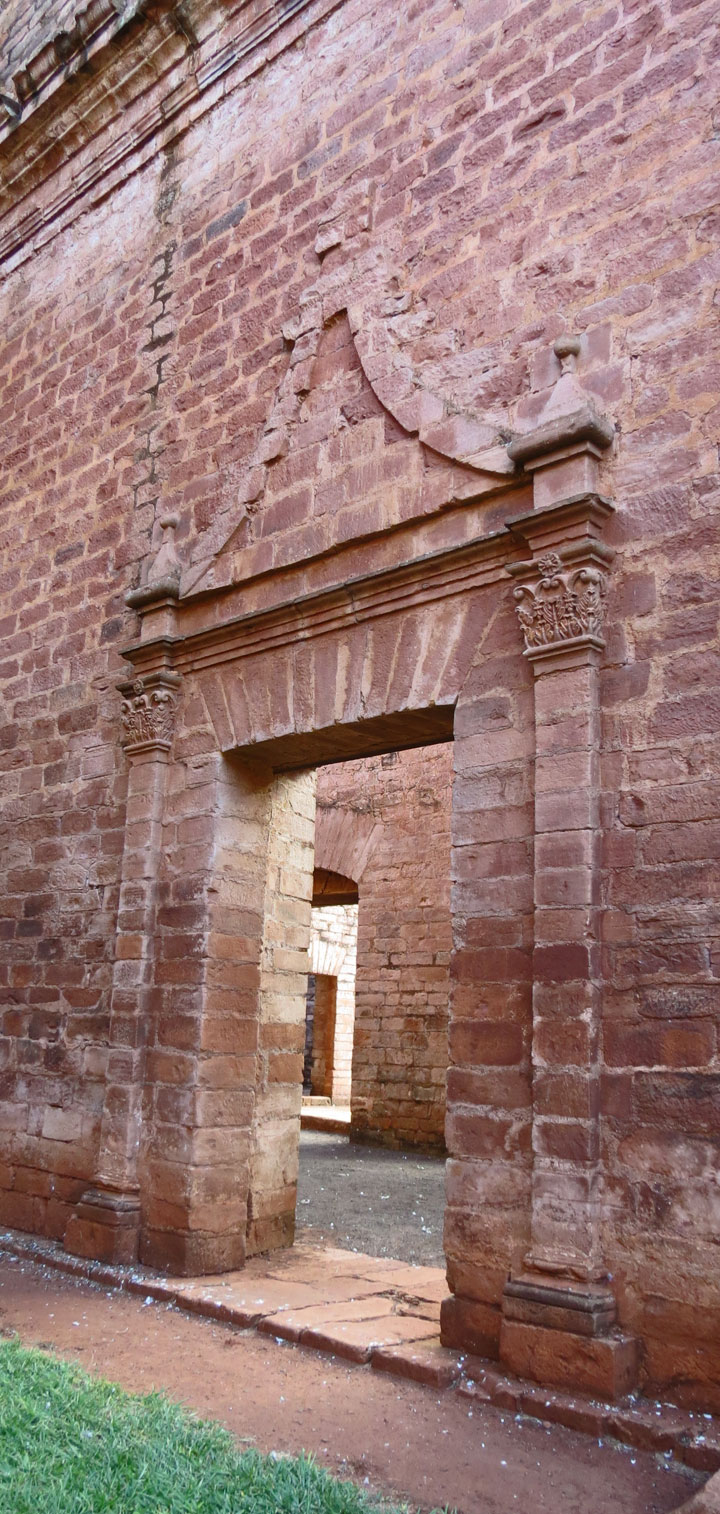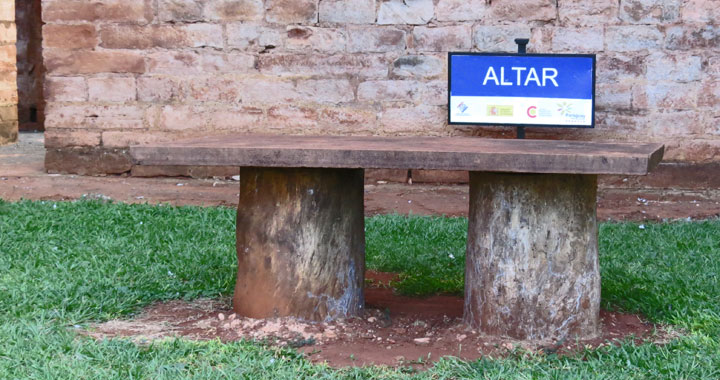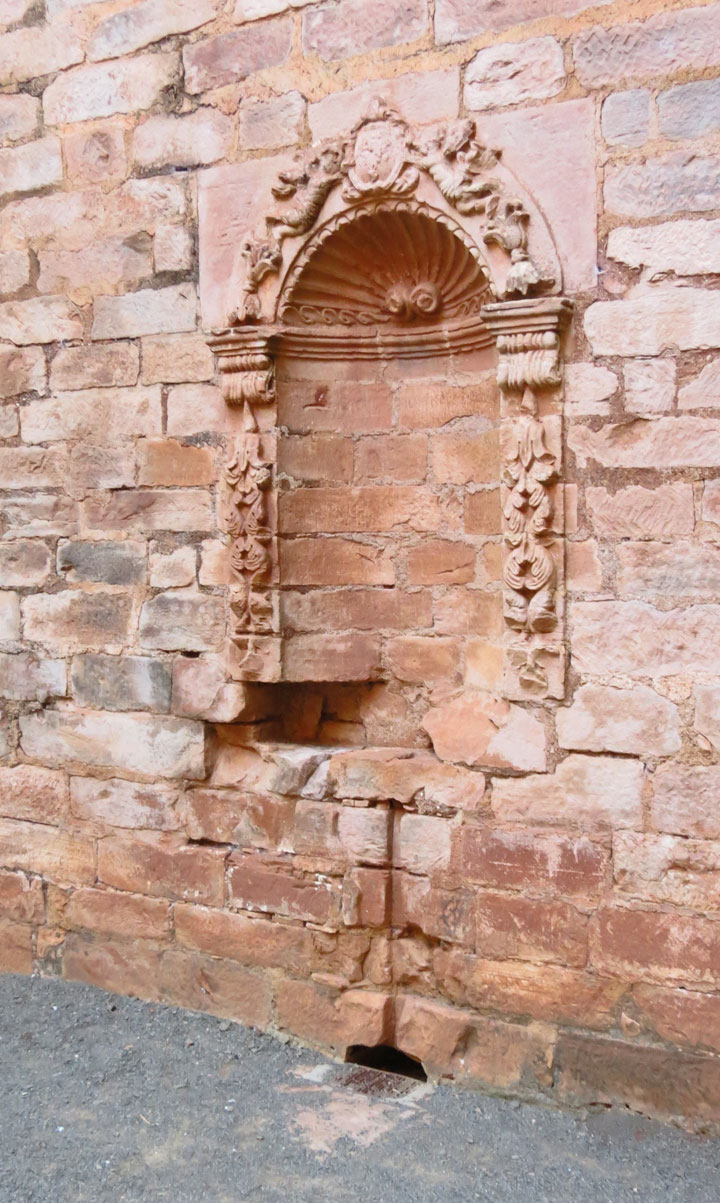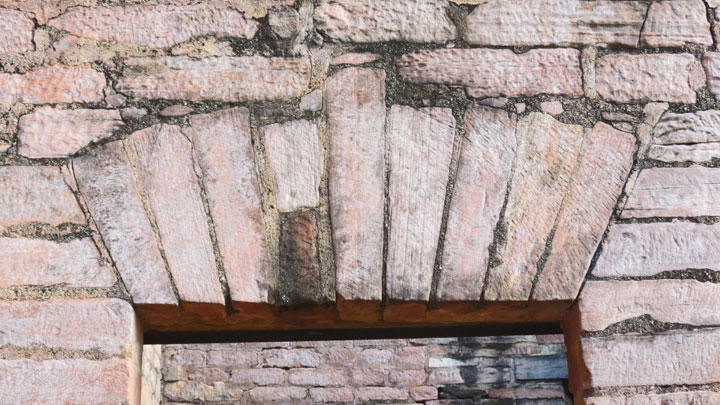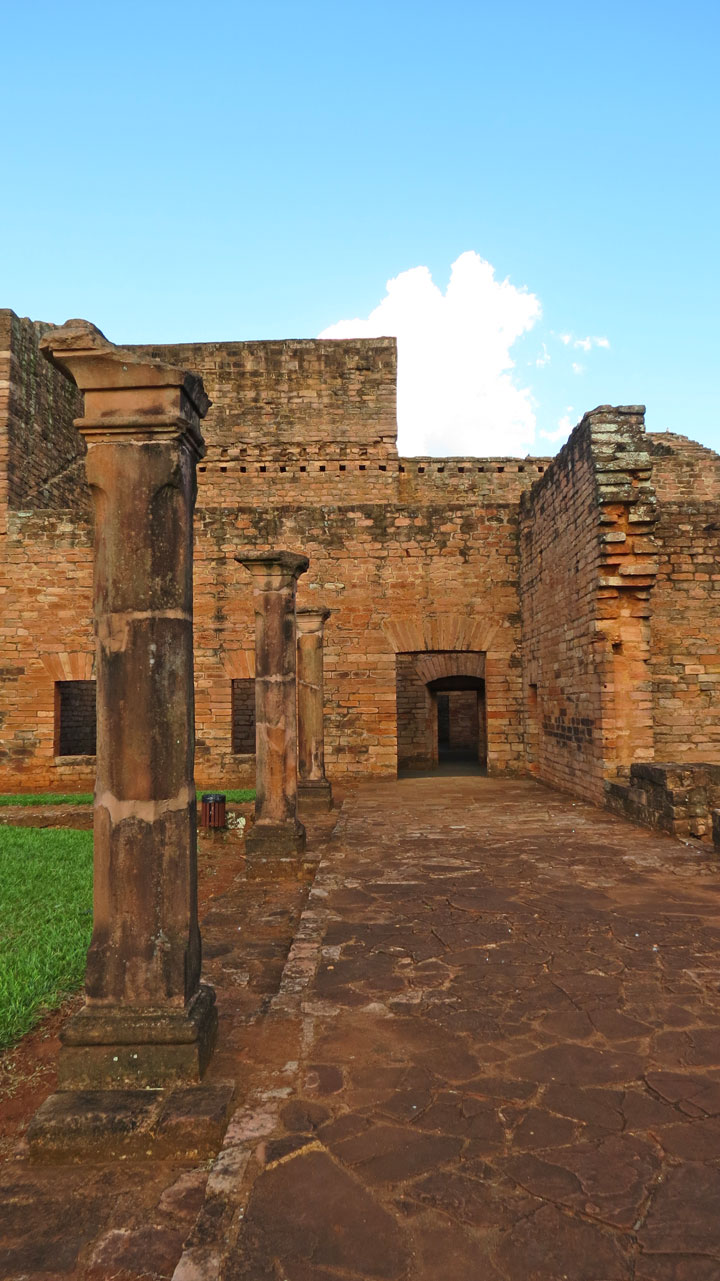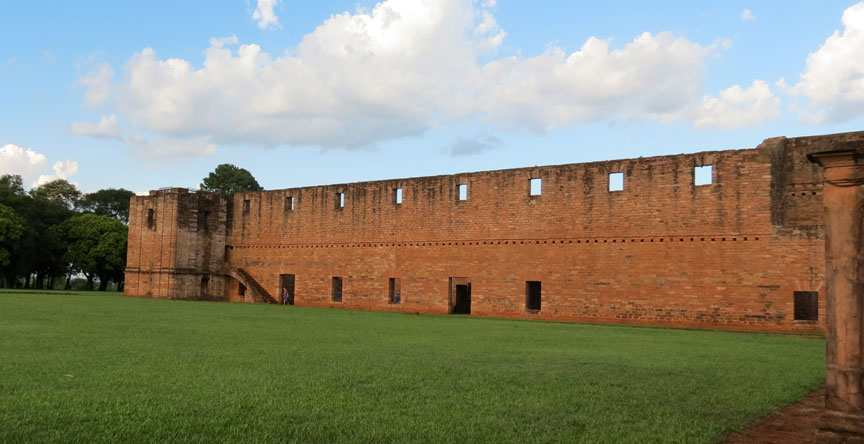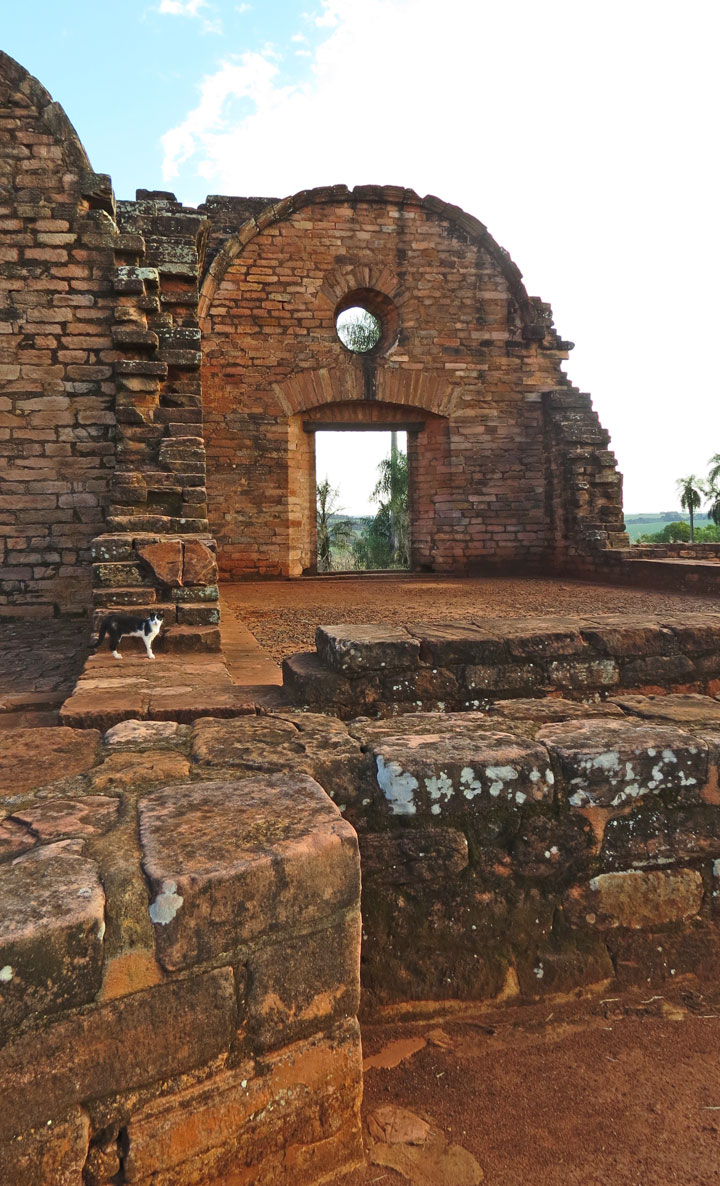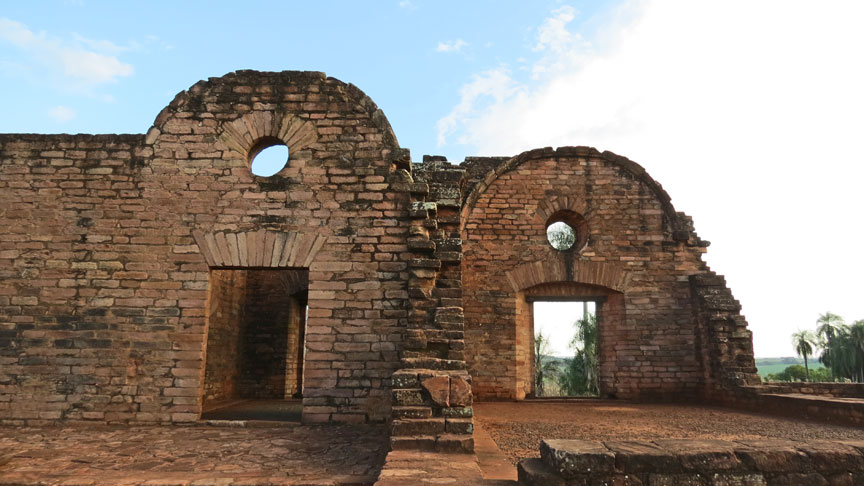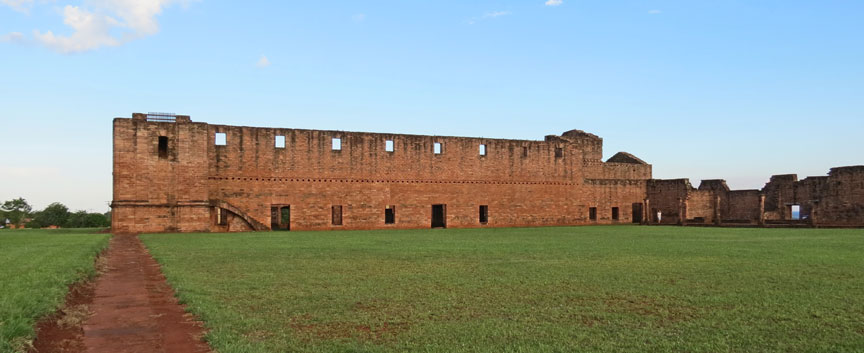 exit from the site
---
---