Green Bay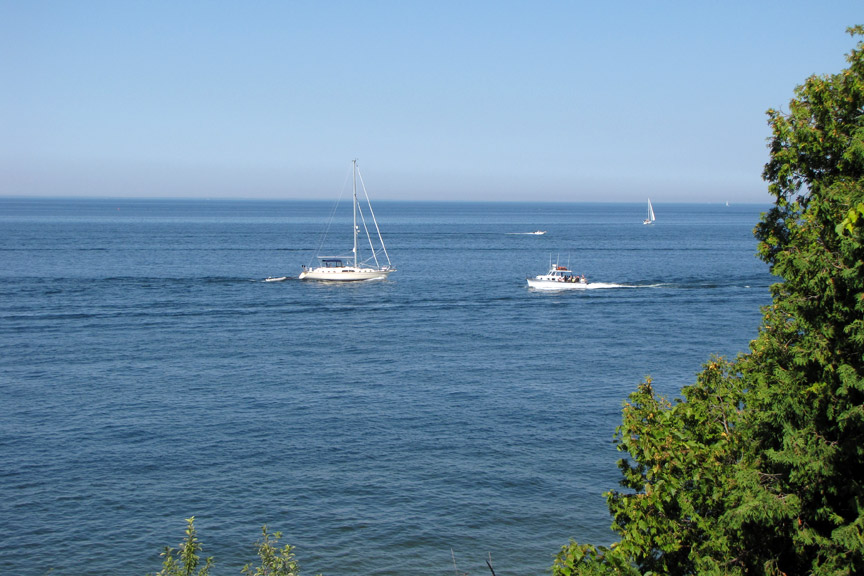 Green Bay as seen from the Door Peninsula
Green Bay is an arm of Lake Michigan, located along the south-west coast of Michigan's Upper Peninsula and the east coast of Wisconsin. It is separated from the rest of the lake by the Door Peninsula in Wisconsin, the Garden Peninsula in Michigan, and the chain of islands between them, all formed by the Niagara Escarpment. Green Bay is some 120 miles (193 km) long, with a width ranging from about 10 miles (16 km) to 20 mi (32 km). It is 186 square miles (480 km2) in area.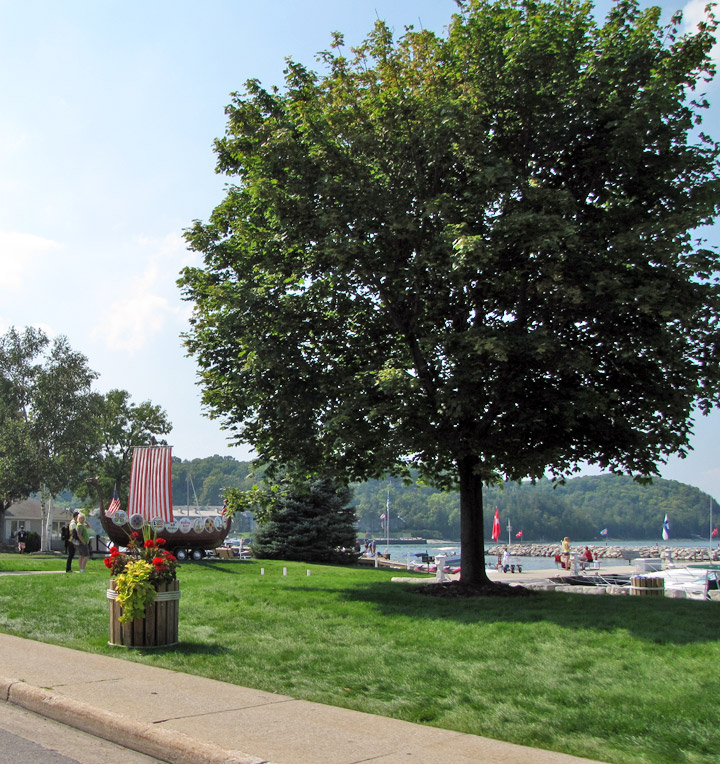 Green Bay at Sister Bay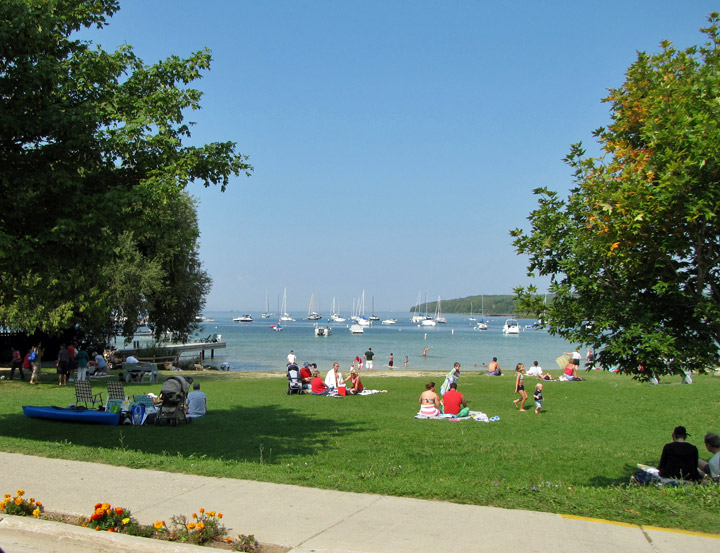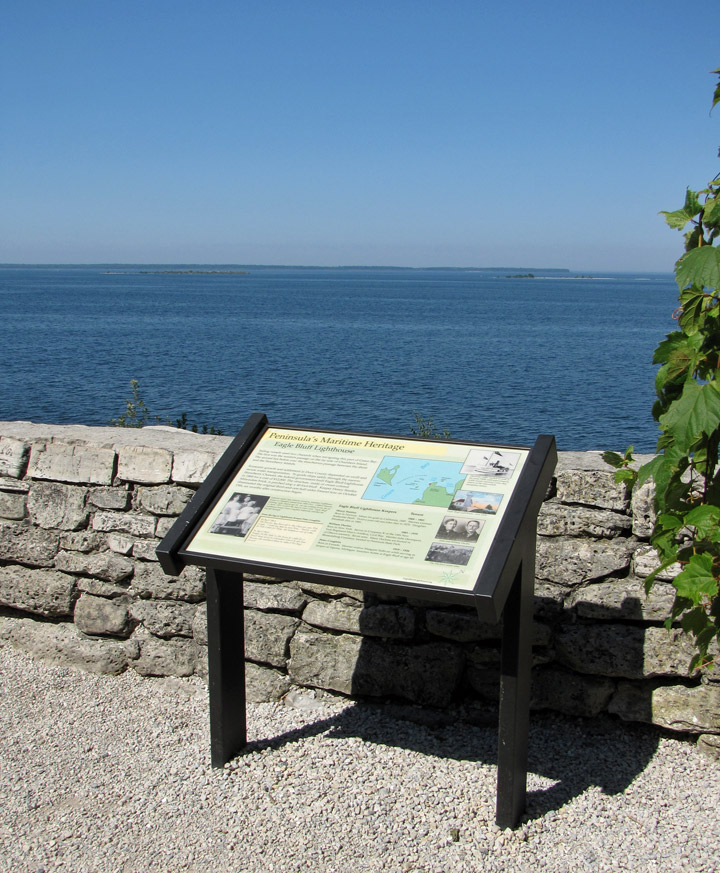 Green Bay at the Peninsula State Park
At the southern end of the bay is the city of Green Bay, Wisconsin, where the Fox River enters the bay. The Leo Frigo Memorial Bridge (formerly known as the Tower Drive bridge) spans the point where the bay ends and the Fox River begins. Locally, the bay is often called the Bay of Green Bay to distinguish the bay from the city. The bay is navigable by large ships.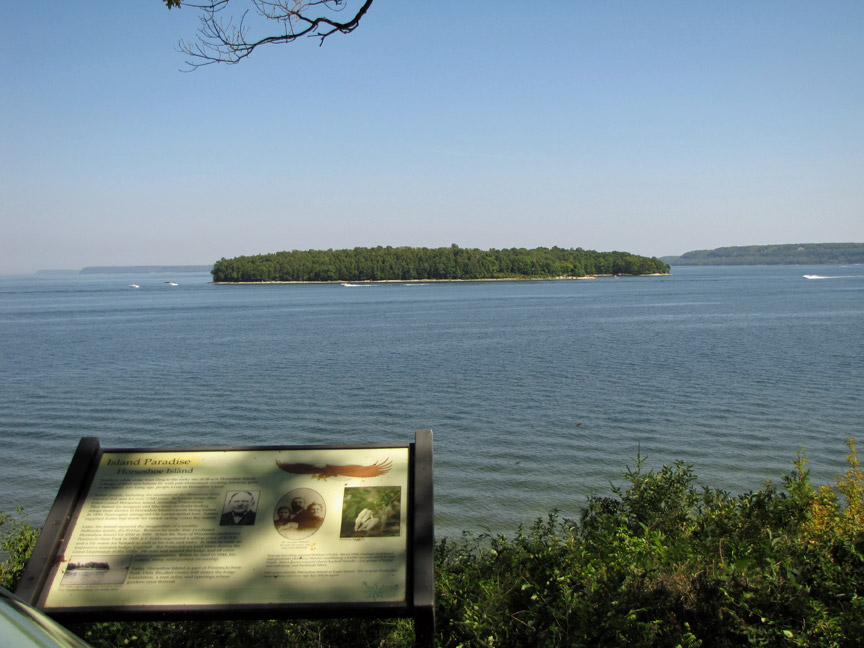 Horseshoe Island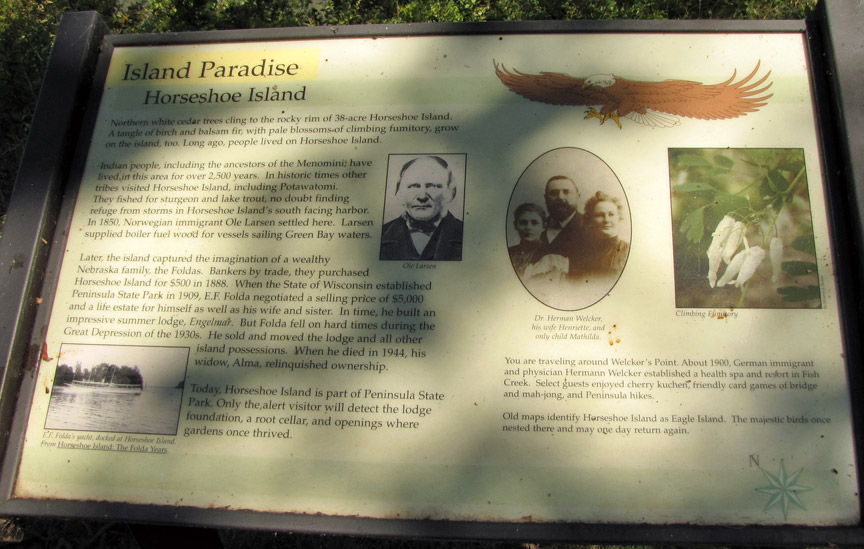 The bay was named Baie des Puants (literally, "Bay of the Stinkers") during the French regime as attested by many French maps of the 17th and 18th centuries. The stench apparently came from algae in the stagnant water of the bay. According to George R. Stewart, the French received the name from their Indian guides, who called the Indians living near Green Bay by a derogatory word meaning "Stinkers", thus the bay was the "Bay of the Stinkers".
Text from Wikipedia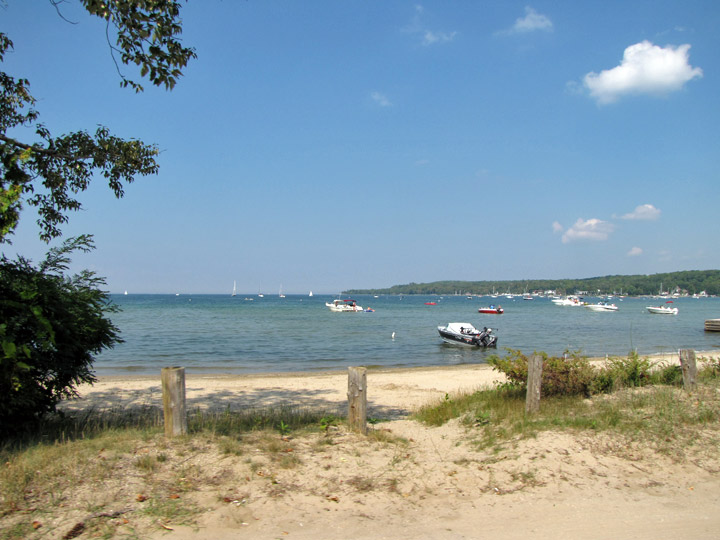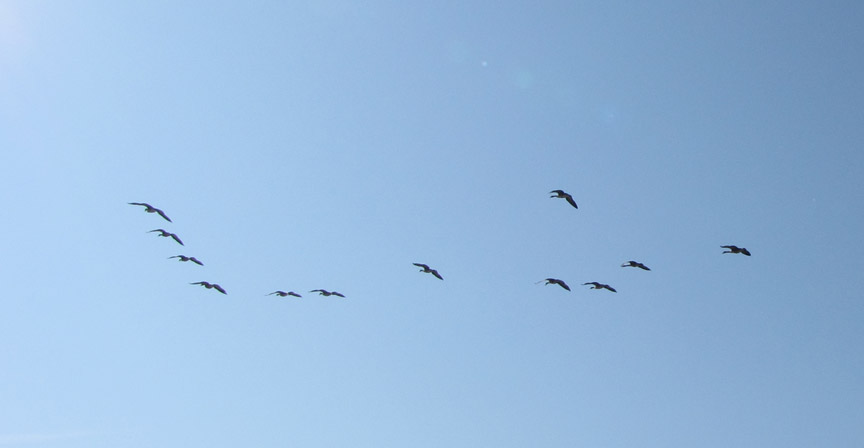 ---
---