Cathedral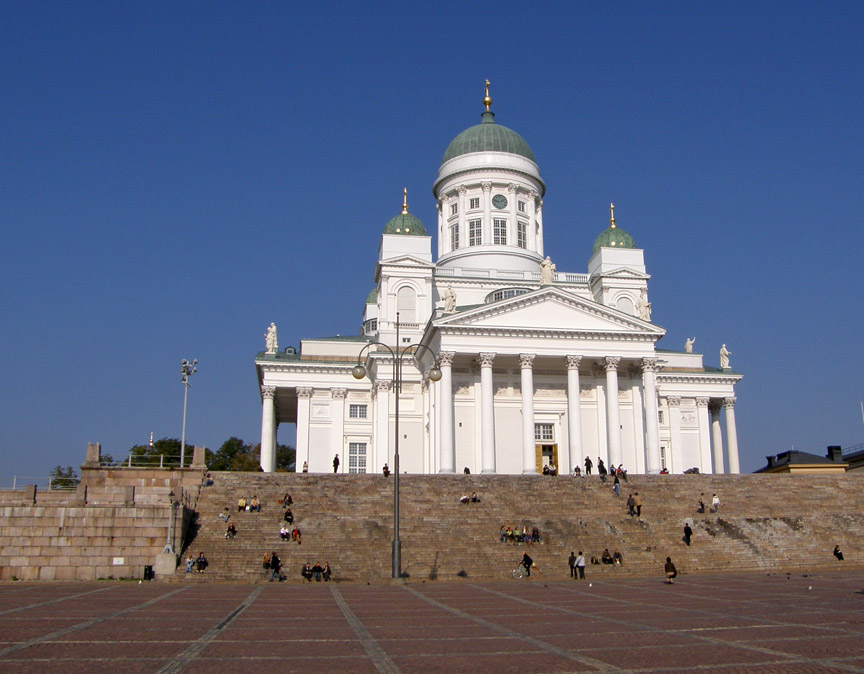 The Helsinki Cathedral
The Helsinki Cathedral (in Finnish Helsingin tuomiokirkko or Suurkirkko, in Swedish Helsingfors domkyrka) is an Evangelical Lutheran cathedral and the seat of the Diocese of Helsinki, located in the centre of Helsinki, Finland. The church was built as a tribute to the Grand Duke, Nicholas I, the Tsar of Russia and until the independence of Finland in 1917, it was called St. Nicholas' Church.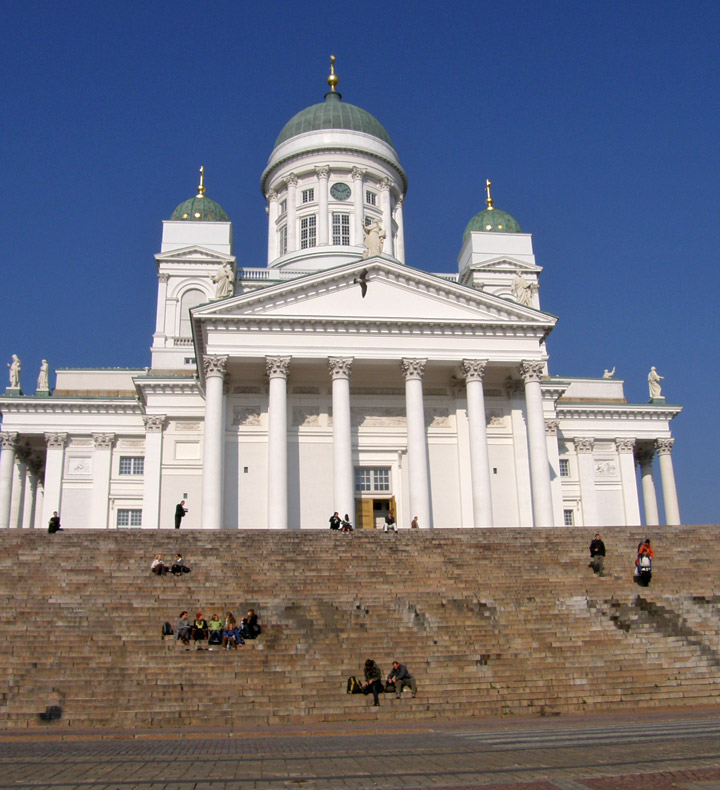 A distinct landmark in the scenery of central Helsinki, with a tall green dome surrounded by four smaller domes, the church was built in 1830-1852, representing the neoclassical style. It was originally designed by Carl Ludvig Engel, the building forming the climax of the whole Senate Square designed by Engel, surrounded by a number of buildings all designed by him. The building has a Greek-cross plan (i.e. a square central mass and four arms of equal length), and is symmetrical in each of the four cardinal directions, each marked by a colonnade and pediment. Engel had intended to place a further row of columns on the west end to mark the main entrance (opposite the altar at the east end), but this was never realized. The building was later altered by his successor Ernst Lohrmann, whose four small domes make the architectural connection to the cathedral's model, Saint Isaac's Cathedral in St. Petersburg, even clearer. Lohrmann also erected two separately standing bell towers and zinc statues of the Twelve Apostles at apexes and corners of the roofline.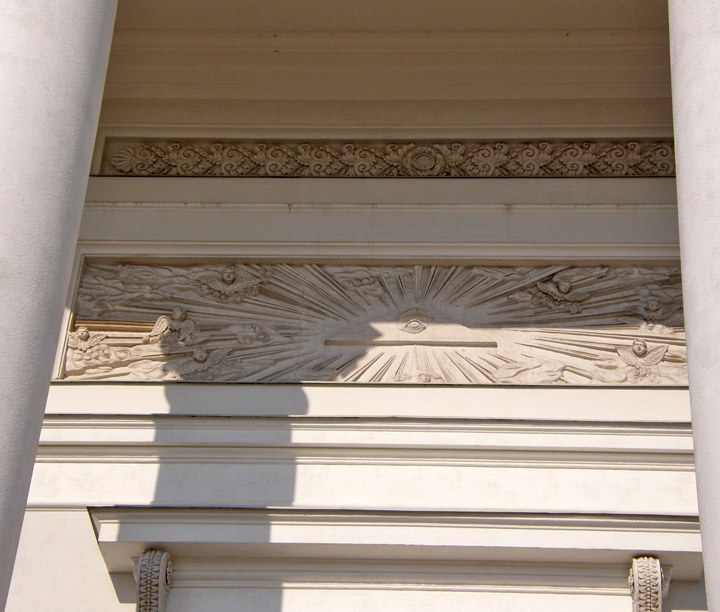 Today the cathedral is one of the most popular tourist attractions in Helsinki. Annually more than 350,000 people visit the church, some of them to attend religious events, but most are tourists. The church is in regular use for both worship services and special events such as weddings. The crypt was renovated in the 1980s by architects Vilhelm Helander and Juha Leiviskä for use for exhibitions and church functions. Helander was also responsible for the conservation repairs to the cathedral in the late 1990s.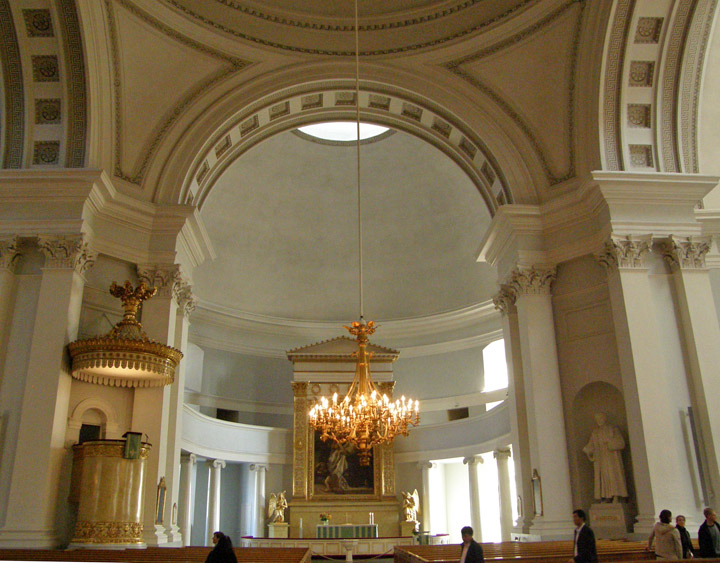 Before the cathedral was built, a smaller church called the Church of Ulrika Eleanora stood in its place. A facsimile of this church, made entirely from snow, was later constructed on the Senate Square in the early 2000s.
Text from Wikipedia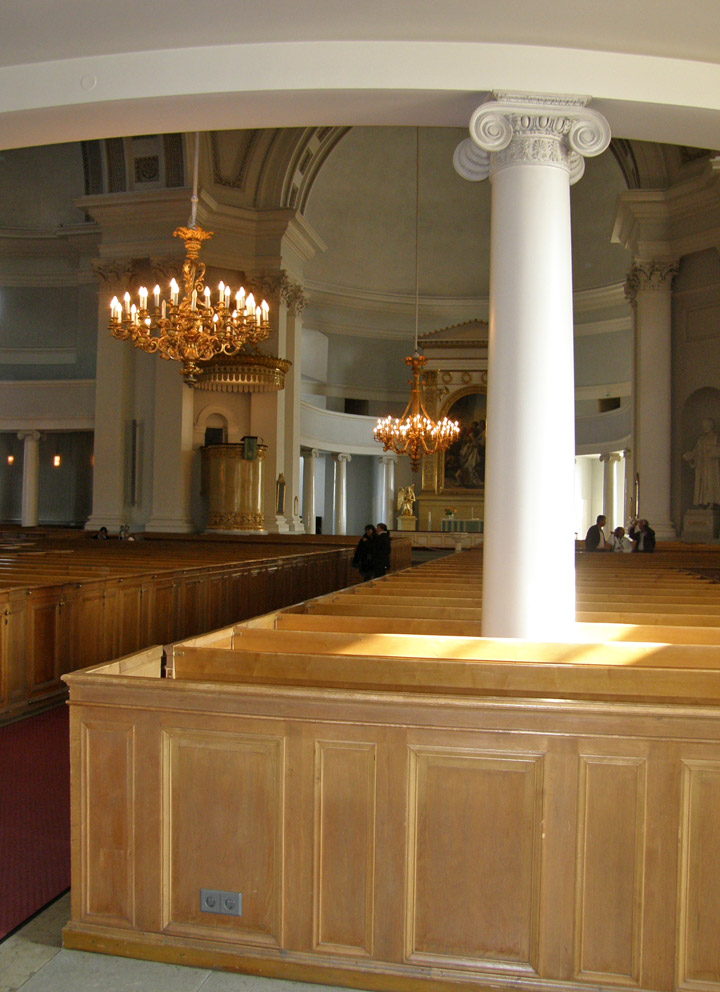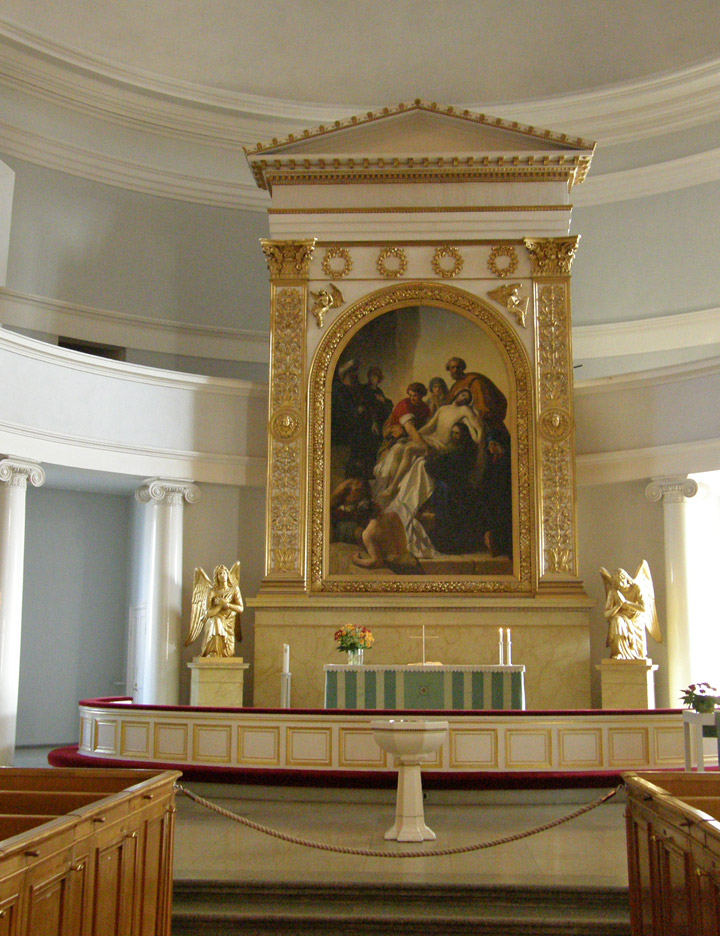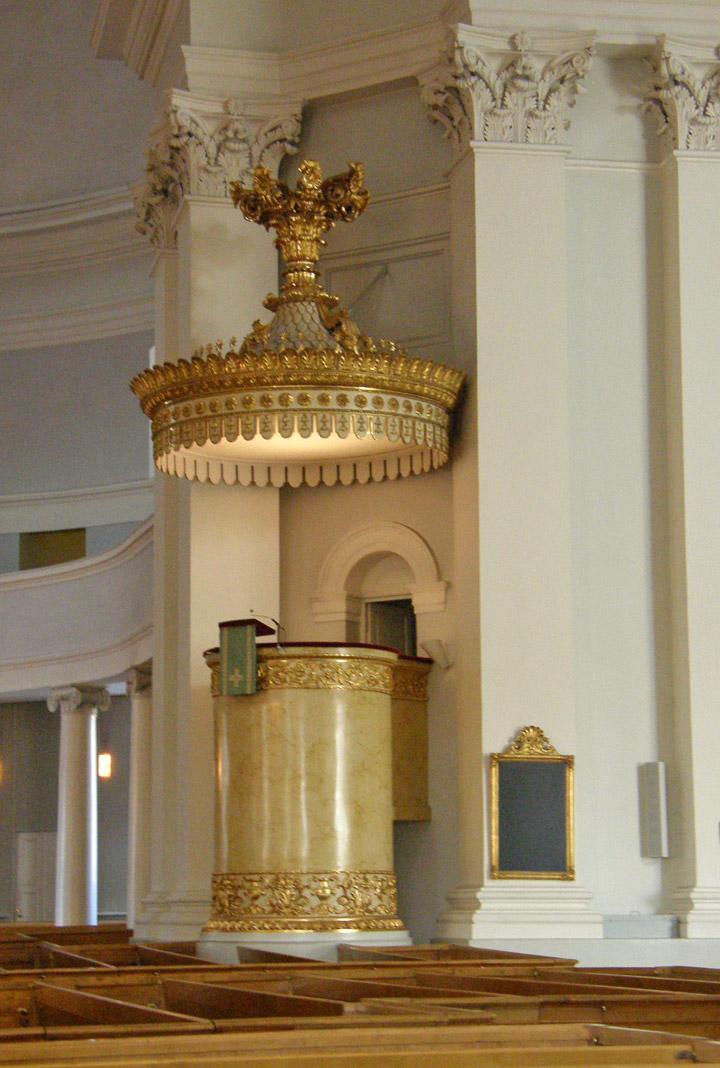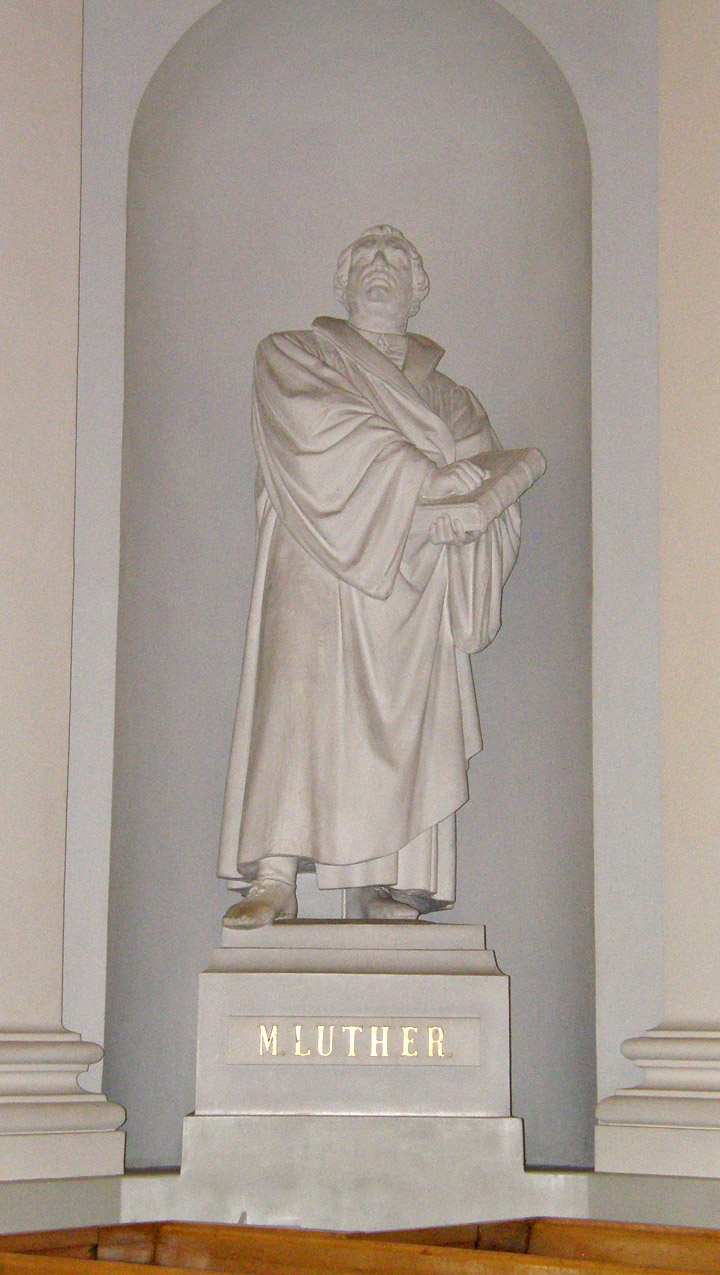 Martin Luther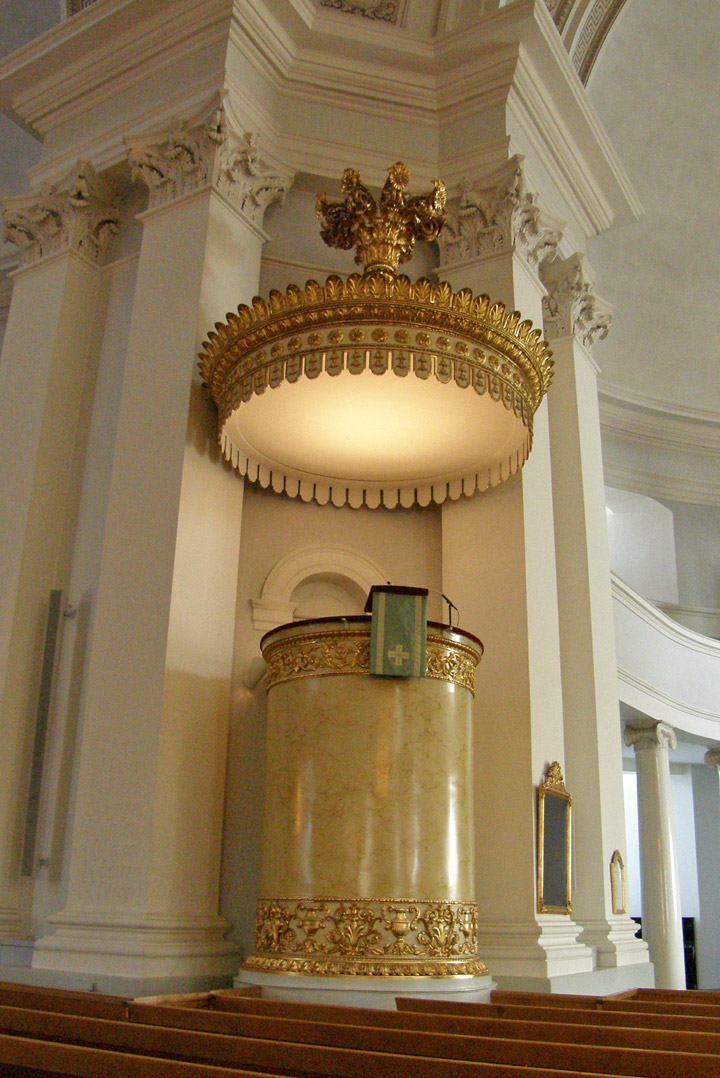 pulpit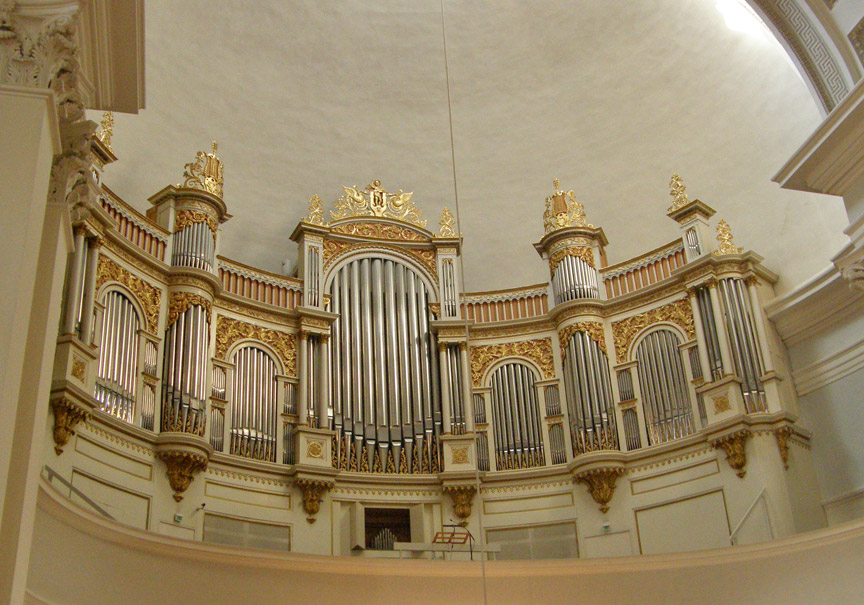 organ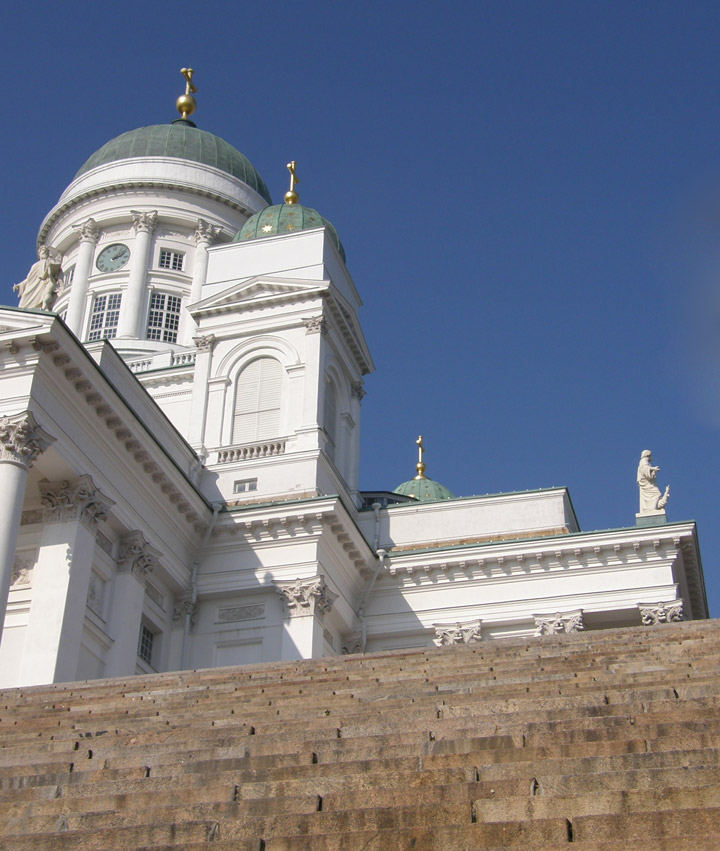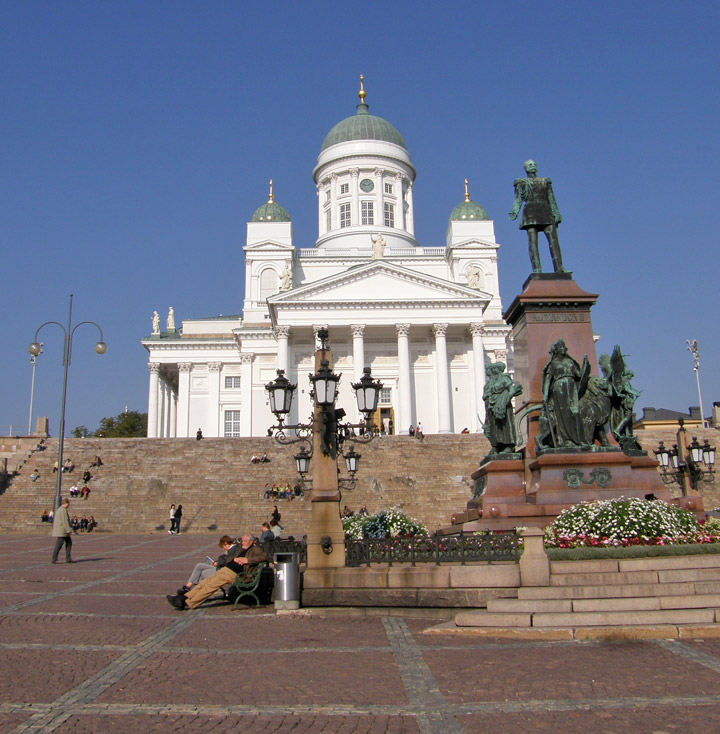 ---
---