Jasper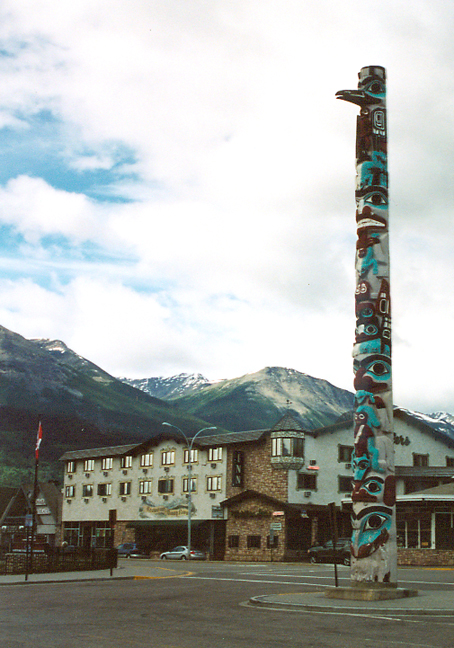 the resort town
Jasper (city, Canada), unincorporated resort town in Alberta, Canada, located in Jasper National Park on the Athabasca River, in the Canadian Rockies. It lies about 370 km (about 230 mi) west of Edmonton, capital of Alberta province, on the main line of the Canadian National Railway. Jasper is a renowned winter and summer playground particularly noted for its ski and hiking trails. Population 4,301 (1996).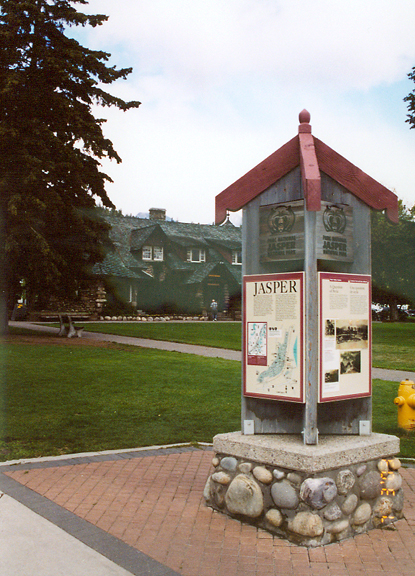 Jasper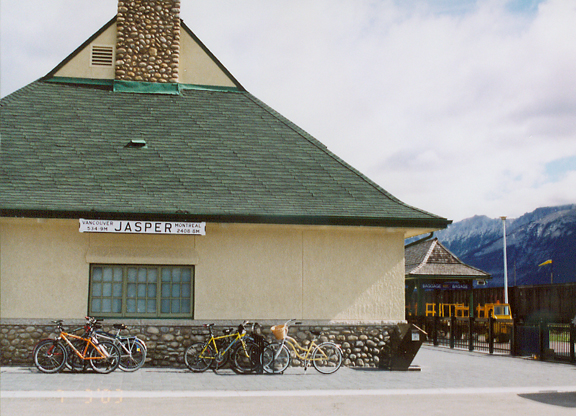 on the main line of the Canadian National Railway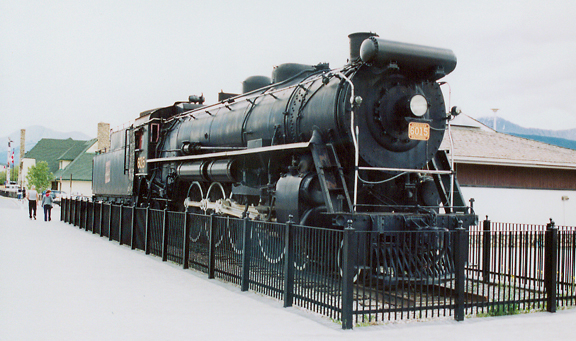 retired steam engine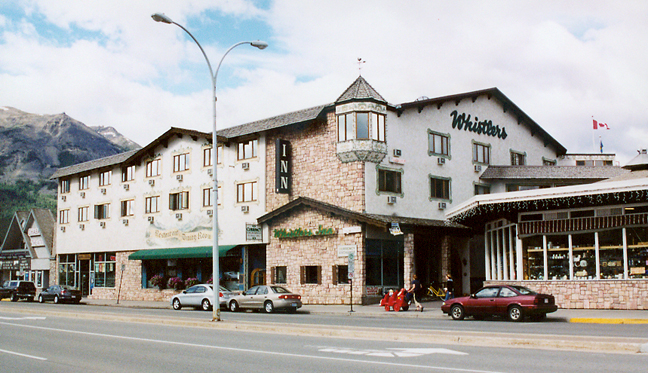 the street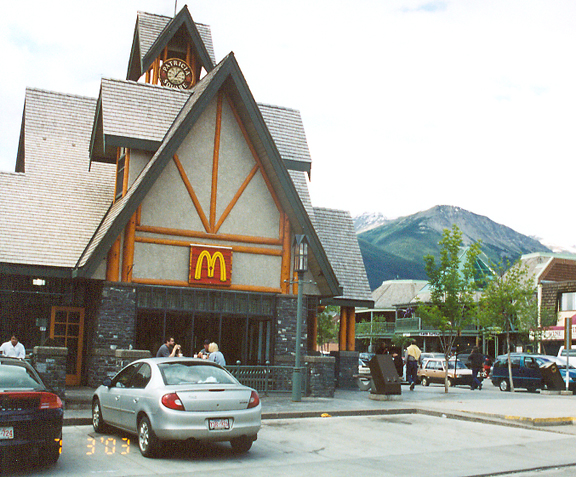 even McDonald's is modified to conform to the town style
Jasper National Park, national park in western Alberta, Canada, established in 1907. Located in the Rocky Mountains just east of the Continental Divide, the park is famous for the beauty of its alpine scenery. Ice-capped peaks, mountain lakes, mineral hot springs, a noted ski area, and glaciers, including part of the great Columbia Icefield, are main attractions. Wildlife is plentiful and includes brown bears, elk, moose, mule deer, and mountain goats. Area, 10,900 sq km (4,210 sq mi).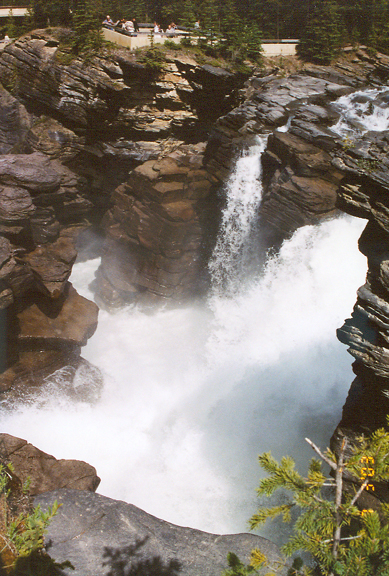 Athabasca falls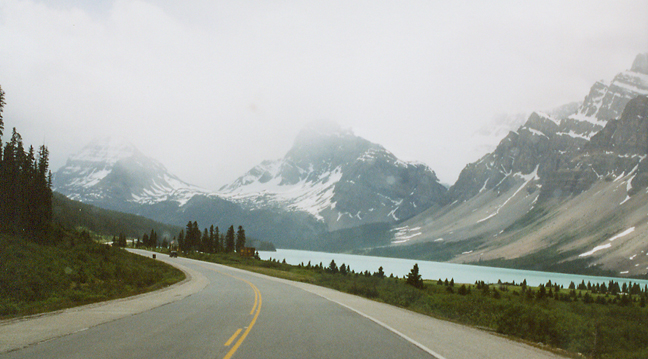 morning view along the road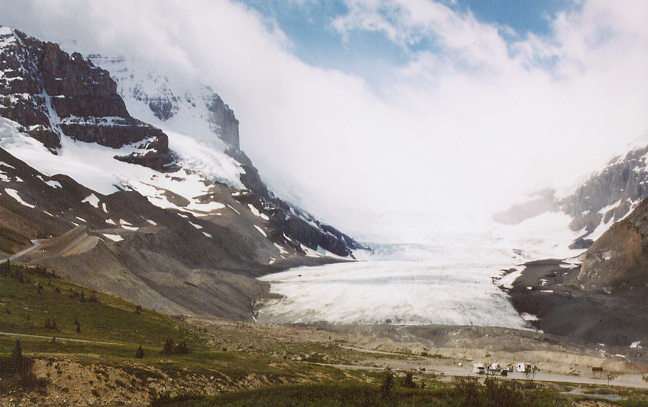 the Athabasca Glacier and the Columbia Icefield (2003)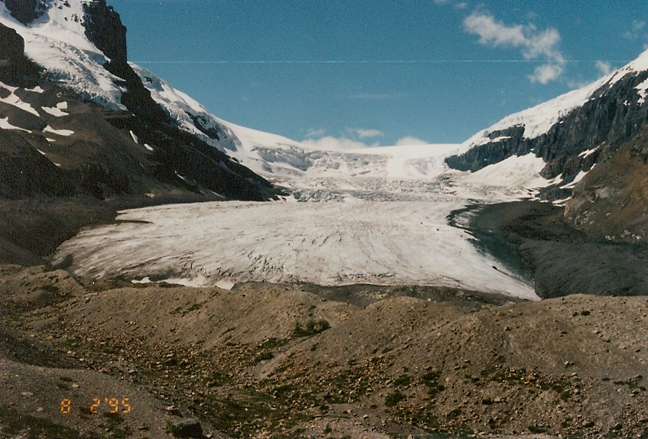 same as viewed in 1995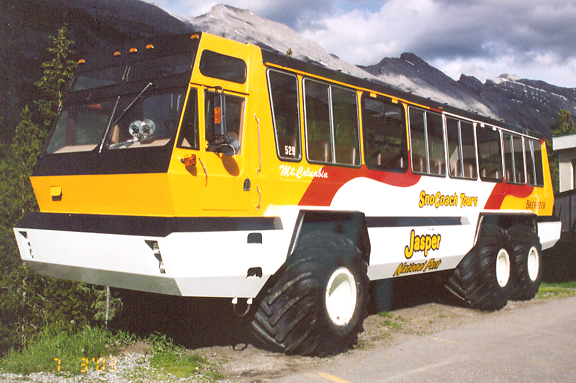 vehicle used for ice field tours

Lake Moraine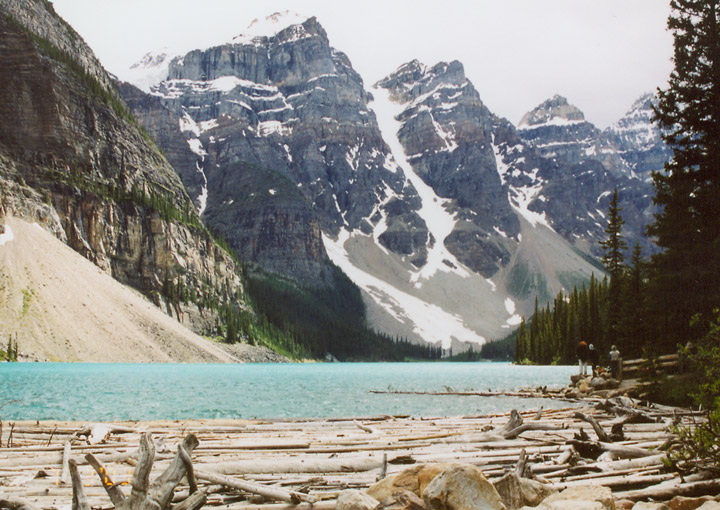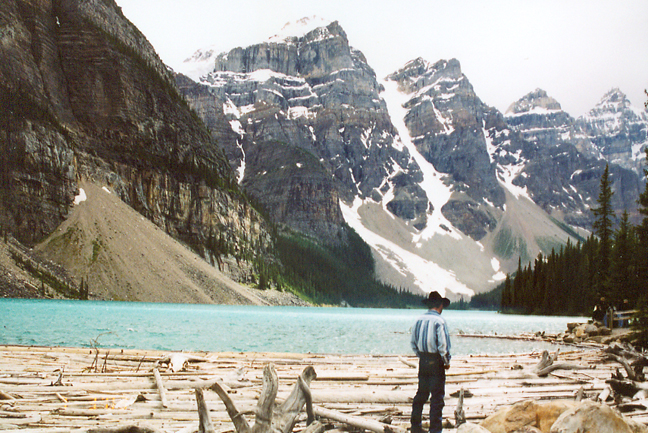 Lake Moraine created by Fay Glacier.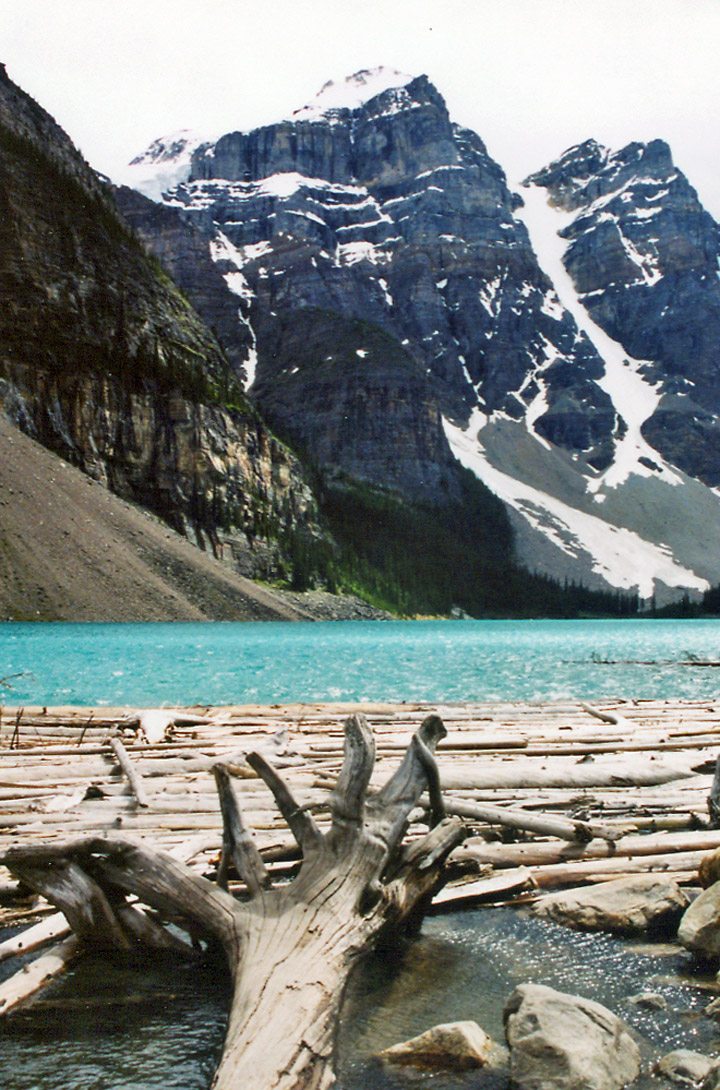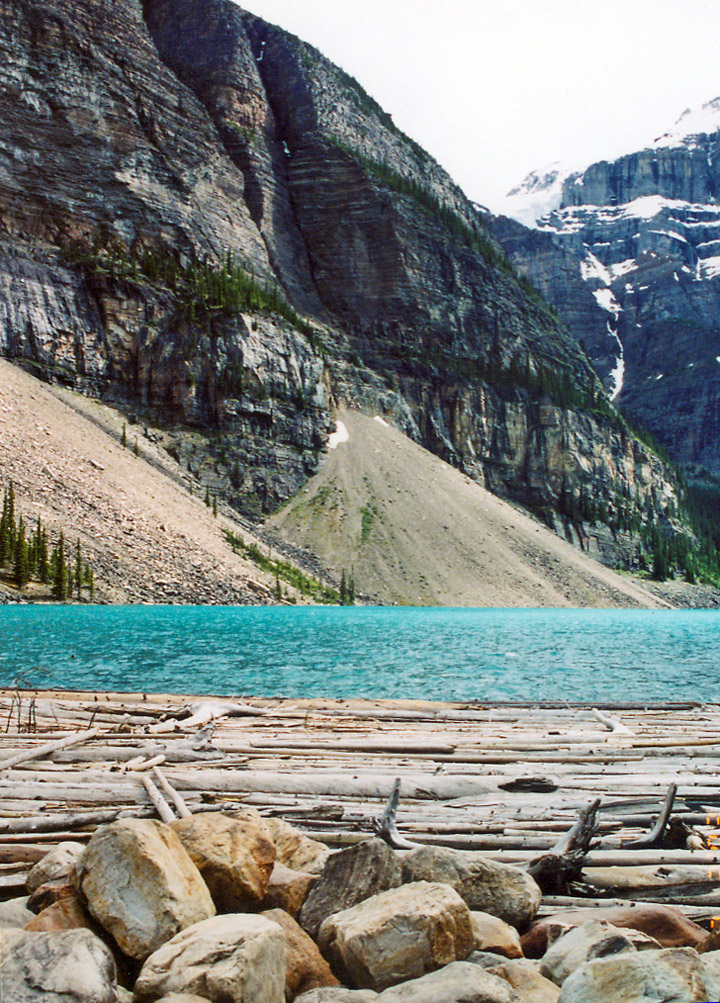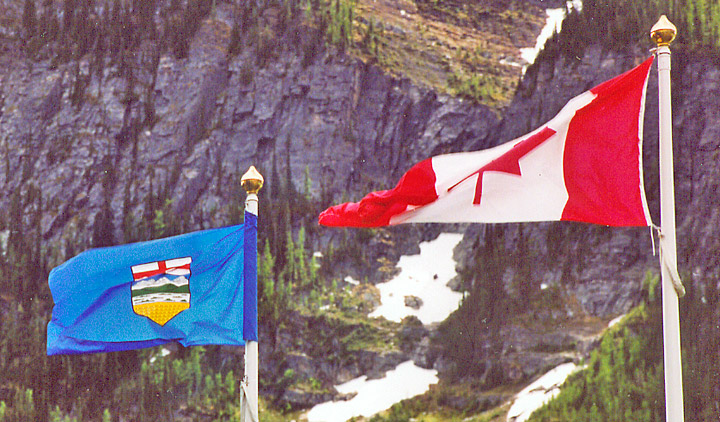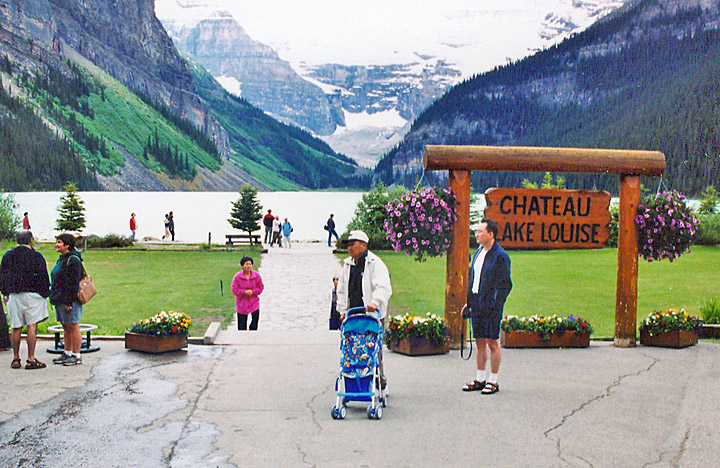 Lake Louise
Louise, Lake, glacial lake in southwestern Alberta, Canada. Lake Louise is located at an elevation of 1,730 m (5,680 ft) in Banff National Park, near the town of Lake Louise. The lake is 2.4 km (1.5 mi) long and 1.2 km (0.75 mi) wide. Sheltered by the Rocky Mountains, Lake Louise is known for the tranquil beauty of its turquoise-blue surface, which mirrors nearby scenic forests and snowcapped peaks. The lake is fed from the north by the spectacular Victoria Glacier and is drained by the Bow River in the southeast. Lake Louise was named in 1884 for the Canadian governor-general's wife, who was also the fourth daughter of Queen Victoria.
Text from Microsoft Encarta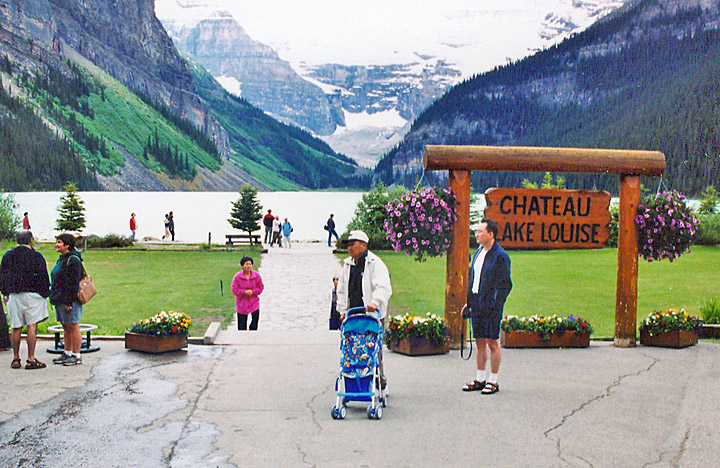 the chateau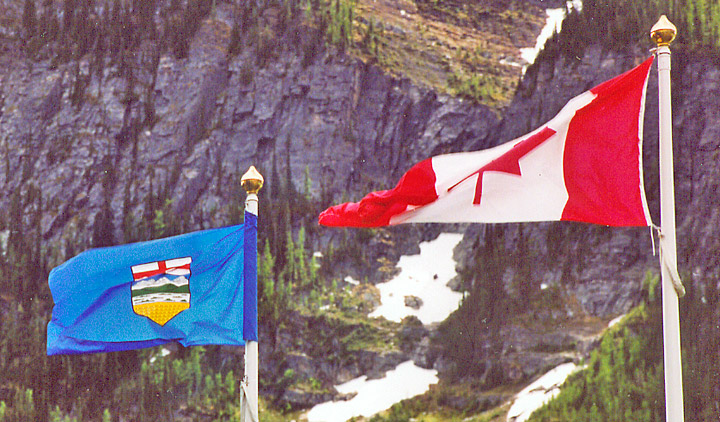 hotel and grand dining area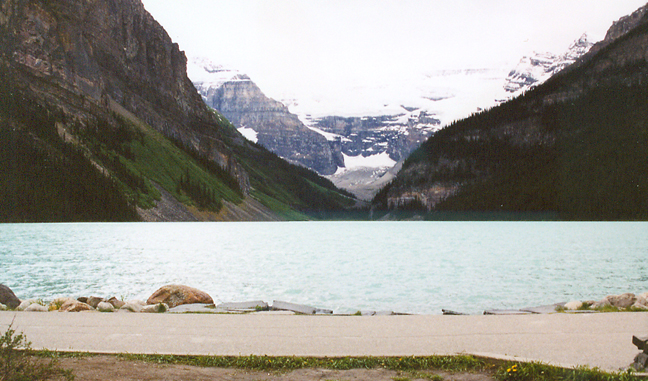 view of the glacier above Lake Louise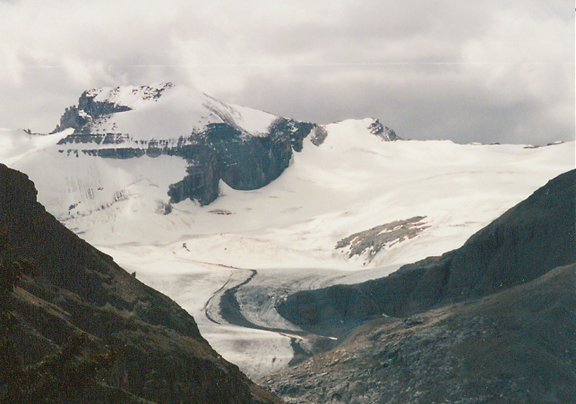 merging glaciers showing the dark strip between the flows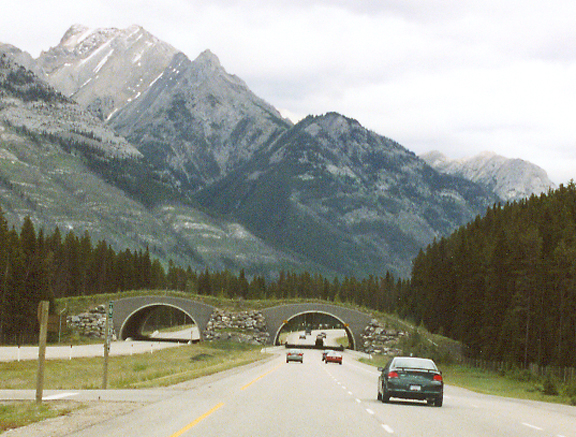 animal crossing bridge on the new highway to Banff