Petra
a historic site in the country of
Jordan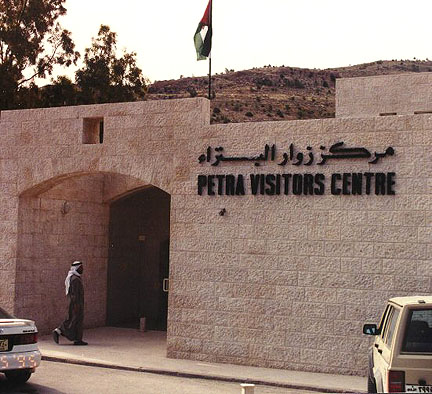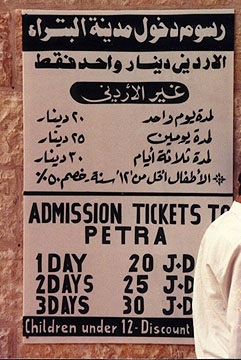 Petra (Greek, "city of rock"), ancient city of Arabia, in what is now southwestern Jordan, immediately east of the village of Wadi Musa. The stronghold and treasure city of the Nabataeans, an Arab people, Petra is referred to as Sela in the Bible (see 2 Kings 14:7). It was situated in the land of Edom, between the Dead Sea and the Gulf of Aqaba, near the points of intersection of great caravan routes from Gaza on the Mediterranean Sea, from Damascus, from Elath (now Al 'Aqabah, Jordan) on the Red Sea, and from the Persian Gulf. From the 4th century BC until the 2nd century AD, Petra was the capital of the Nabataean Kingdom.

entrance by riding horses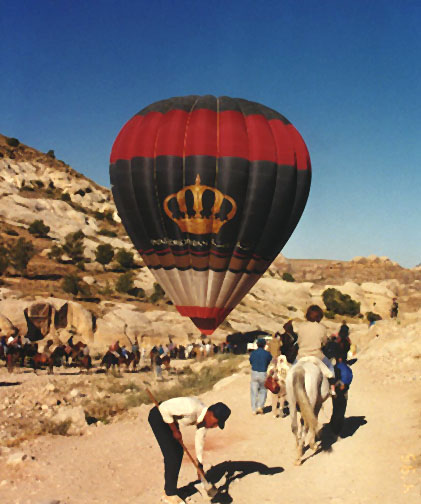 or over flight by balloon
The Romans conquered it in 106 AD and made it part of the Roman province of Arabia Petraea. The city continued to flourish in the 2nd and 3rd centuries, but later, when the rival city of Palmyra took away most of Petra's trade, the importance of Petra declined. It was conquered by the Muslims in the 7th century and captured by the Crusaders in the 12th century; gradually it fell into ruins.
The site of the ancient city was rediscovered in 1812 by the Swiss explorer Johann Burckhardt. An impregnable fortress, conspicuous both for its great natural beauty and for the magnificence of its monuments, it is approached by a chasm, or ravine, which in some places is only 3.7 m (12 ft) wide and has towering rocky walls.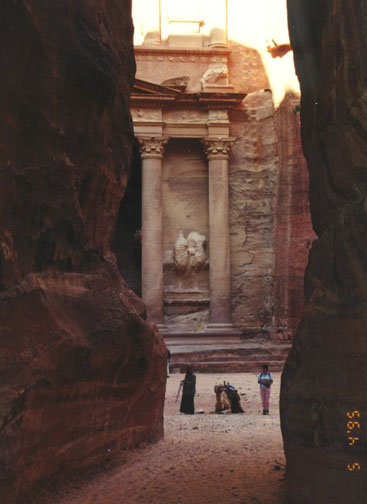 approach to the Treasury of the Pharaohs
Along this ravine are the ancient structures carved out of the walls of solid rock, the most famous of which include the Khaznet Firaoun, a temple also known as the Treasury of the Pharaohs,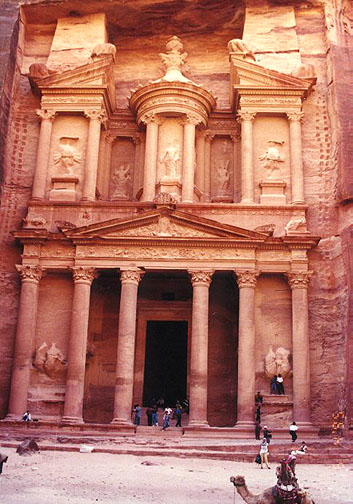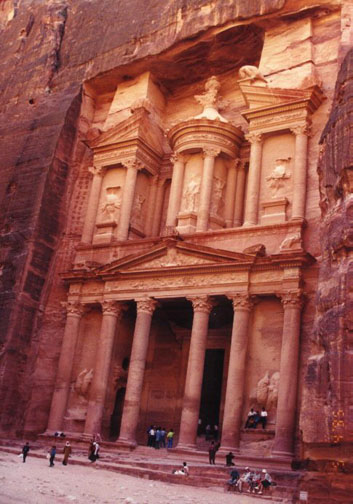 cut into the rock face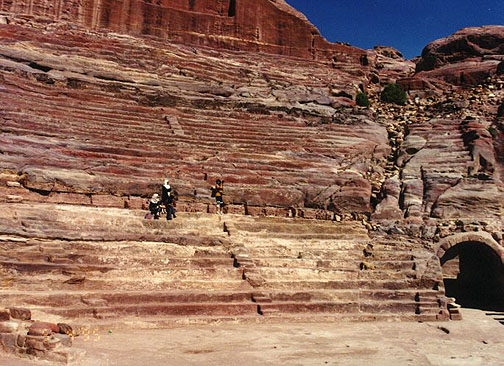 and a semicircular theater capable of seating about 3000 spectators.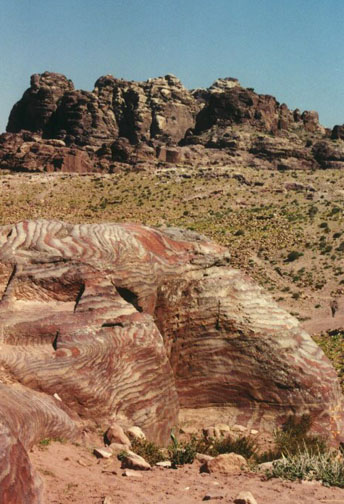 layering in the red rock
All along the face of the pink rocks that overlook the valleys are rows of tombs hewn out of the solid stone.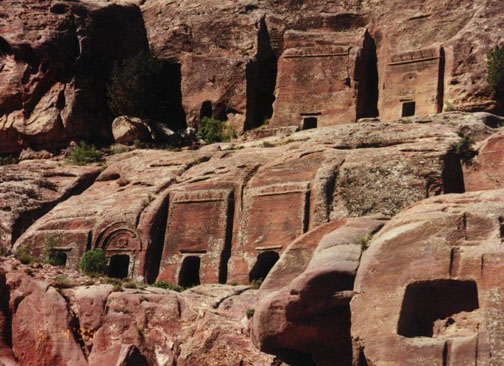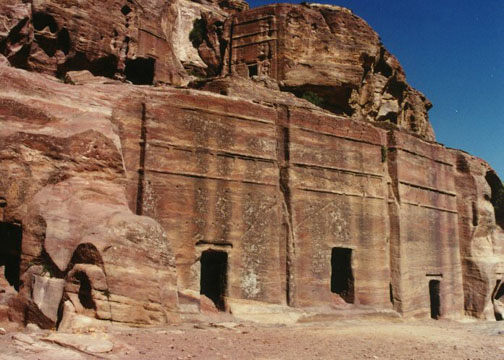 tombs
The remains of Petra bear eloquent testimony to its former power, wealth, and culture.
Nabataean tombs in Saudi Arabia
Text from Microsoft Encarta