Chapel Bridge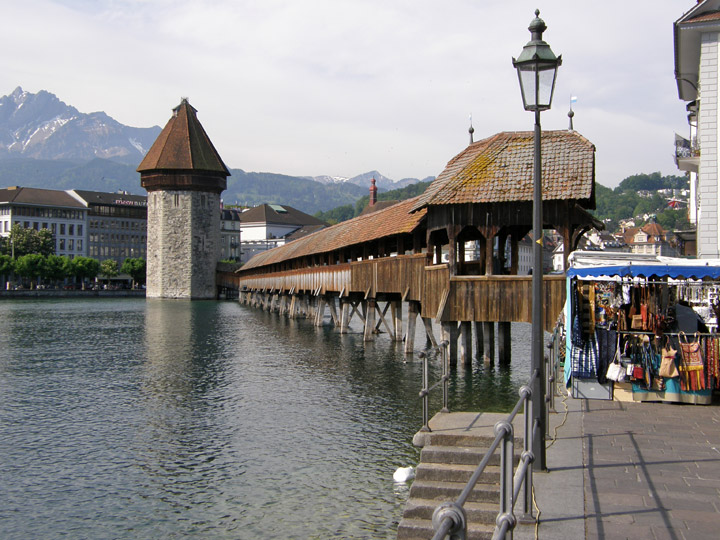 Kapellbrücke
The Kapellbrücke ("Chapel Bridge" in German) is a 204 m (670 ft) long bridge crossing the Reuss River in the city of Lucerne in Switzerland. It is the oldest wooden bridge in Europe, and one of Switzerland's main tourist attractions.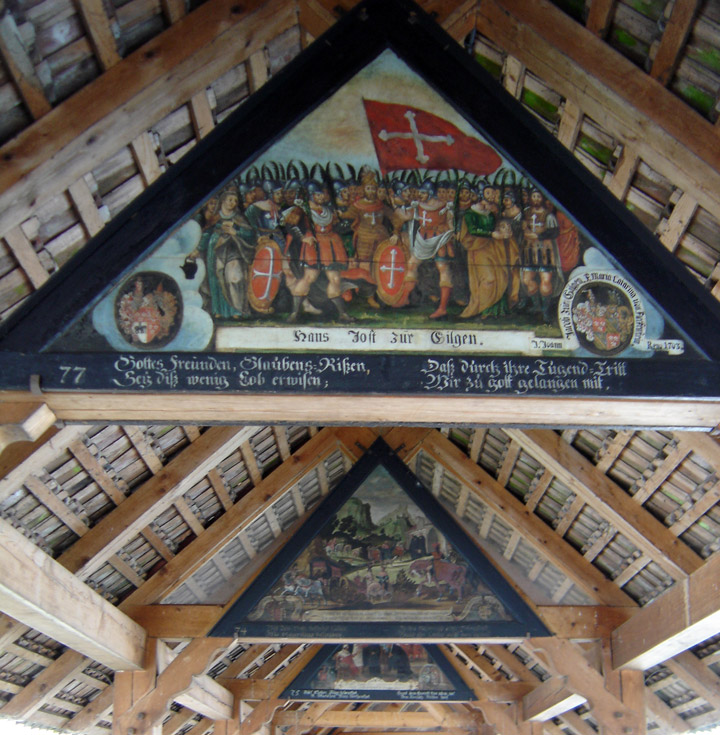 bridge paintings
The covered bridge, constructed in 1333, was designed to help protect the city of Lucerne from attacks. Inside the bridge are a series of paintings from the 17th century depicting events from Luzern's history. Much of the bridge, and the majority of these paintings, were destroyed in a 1993 fire, though it was quickly rebuilt.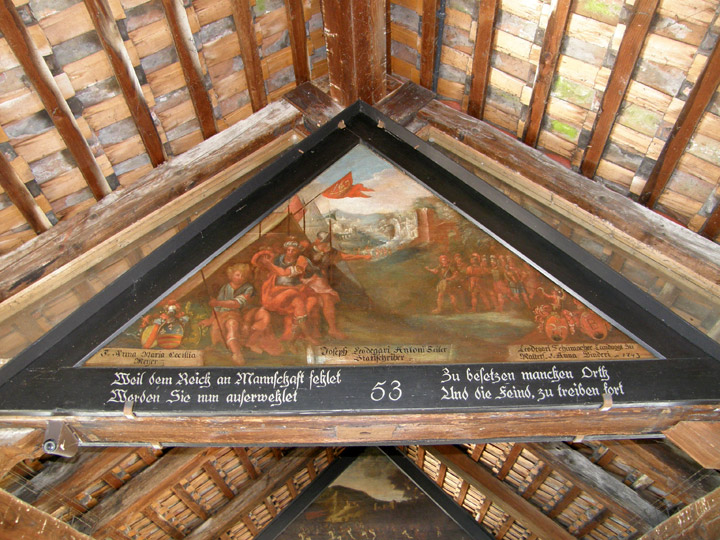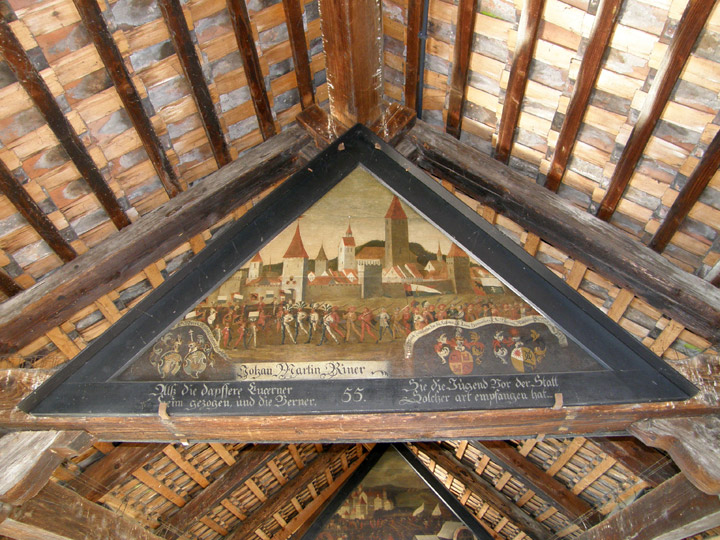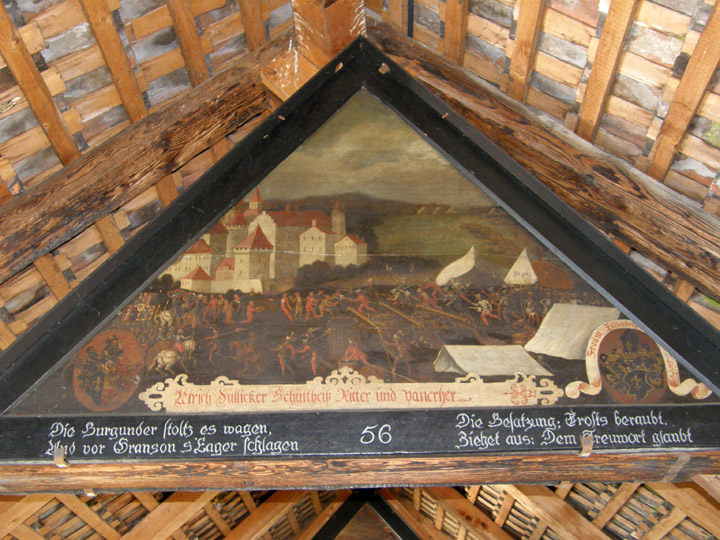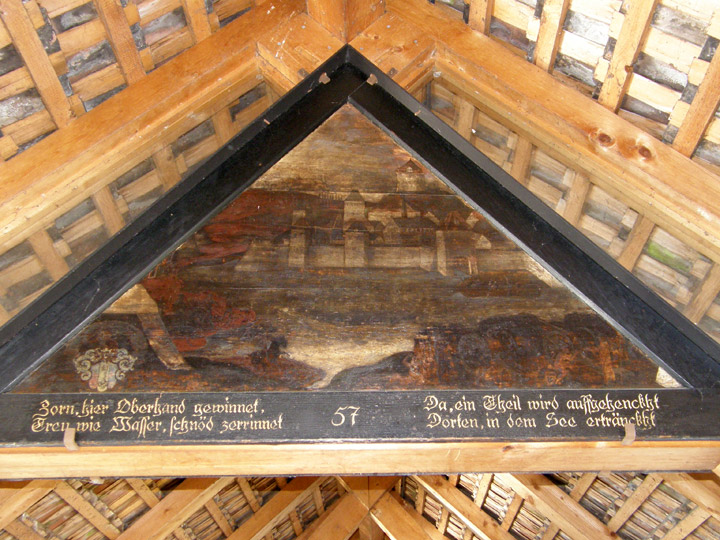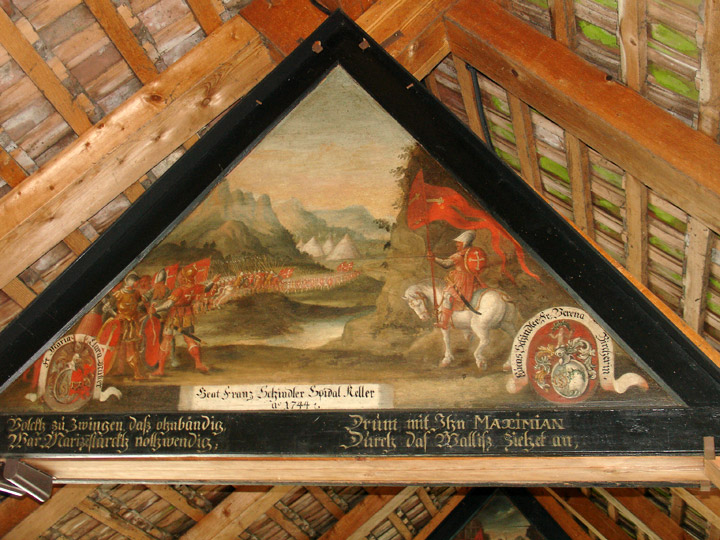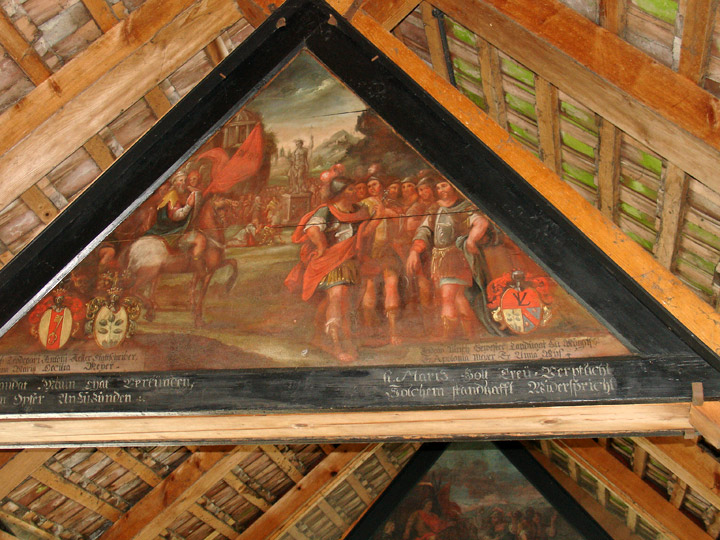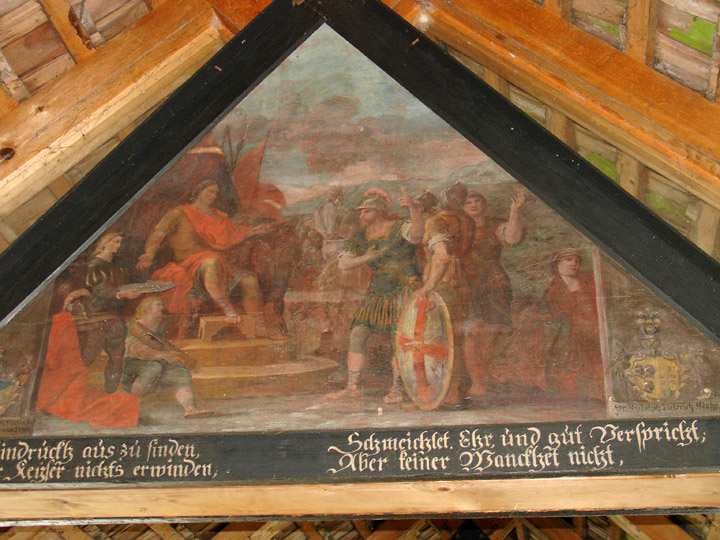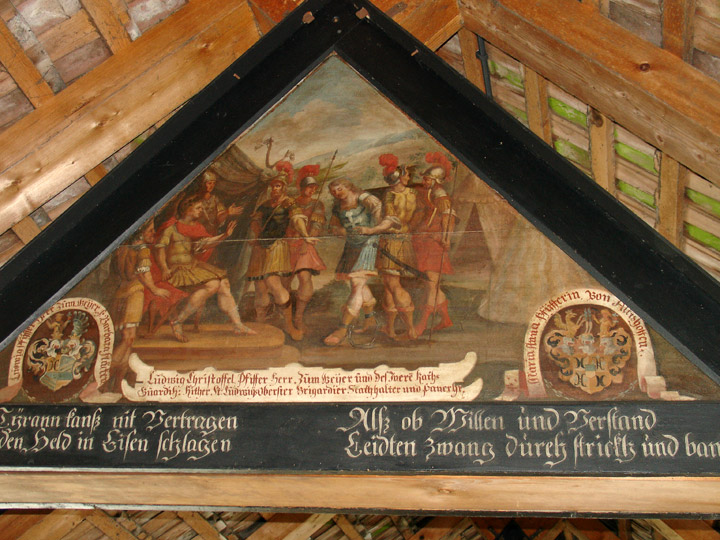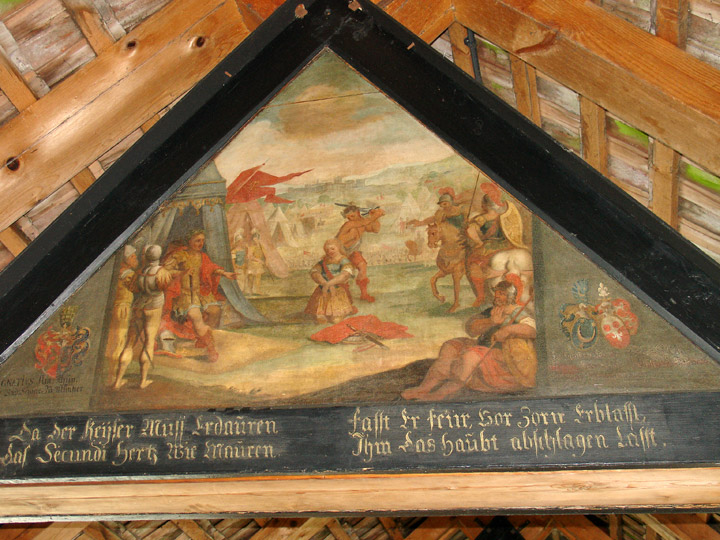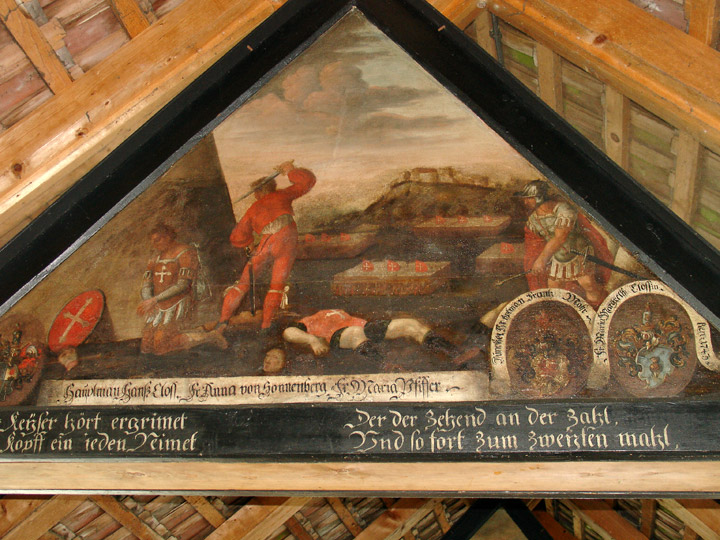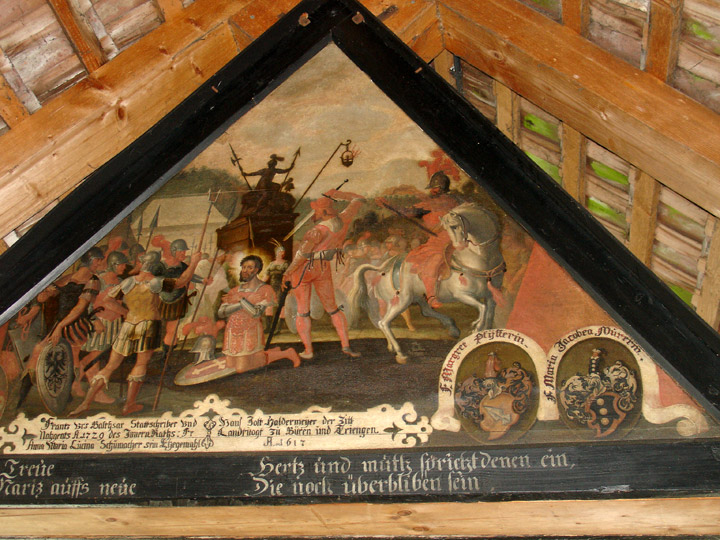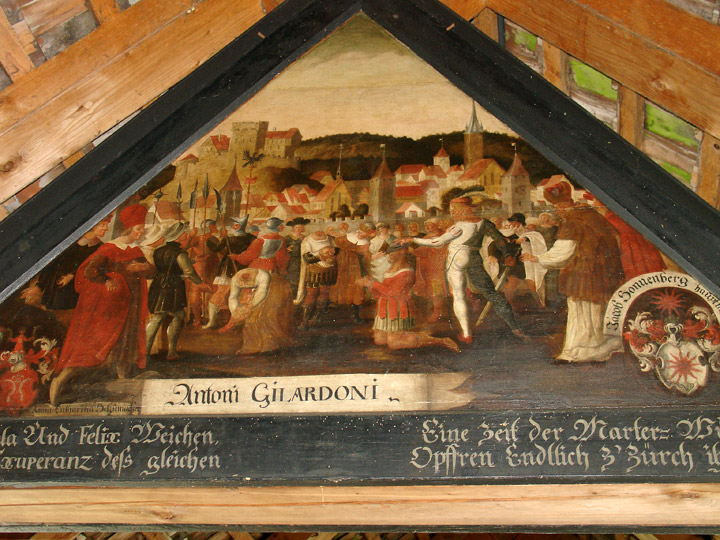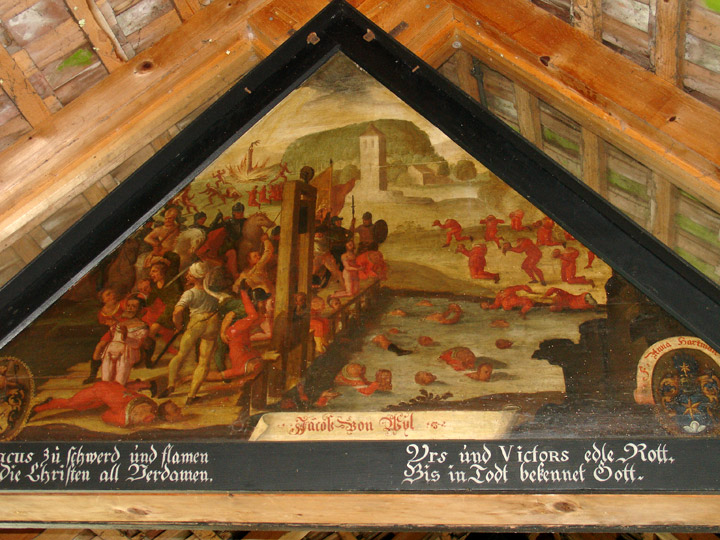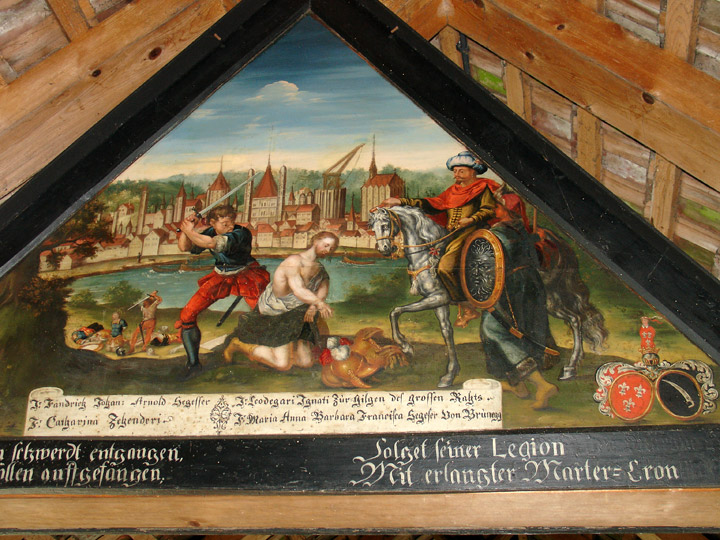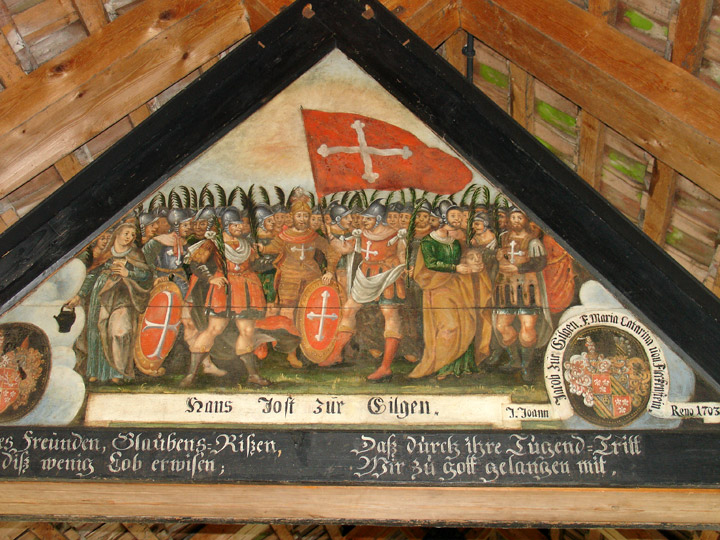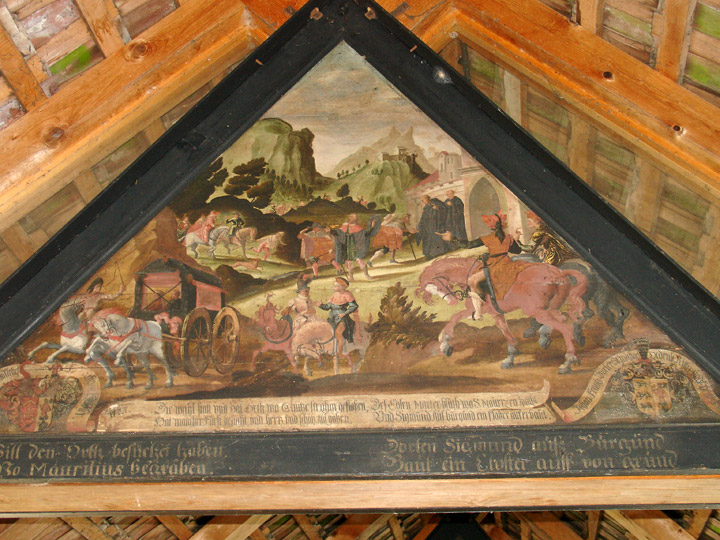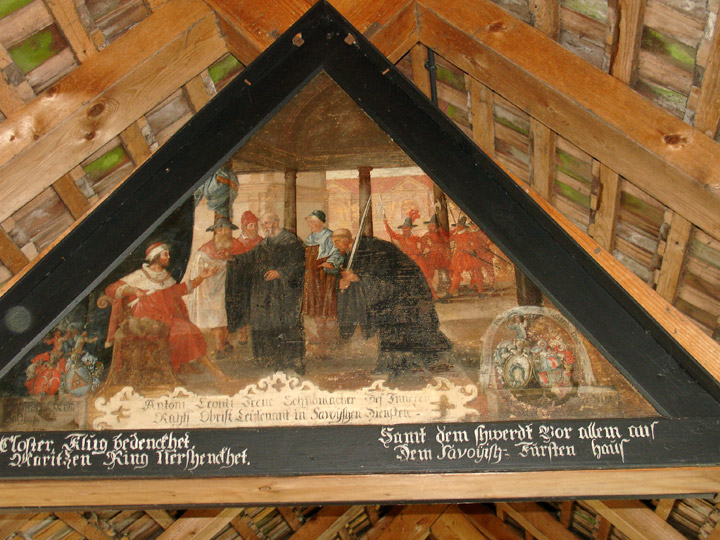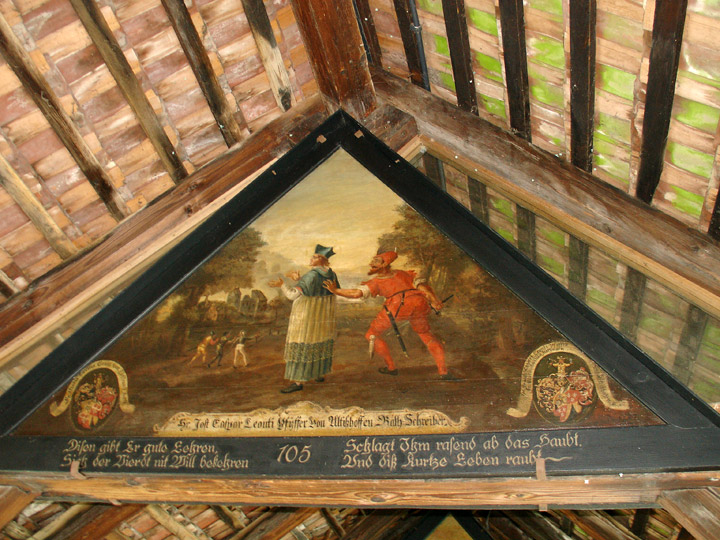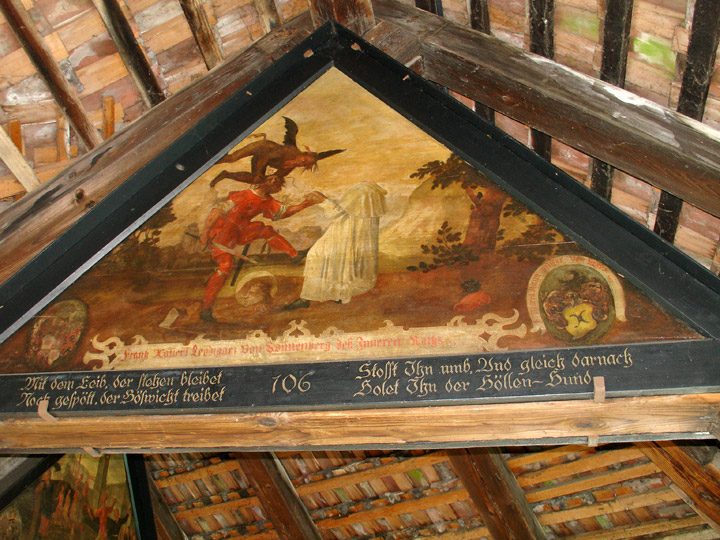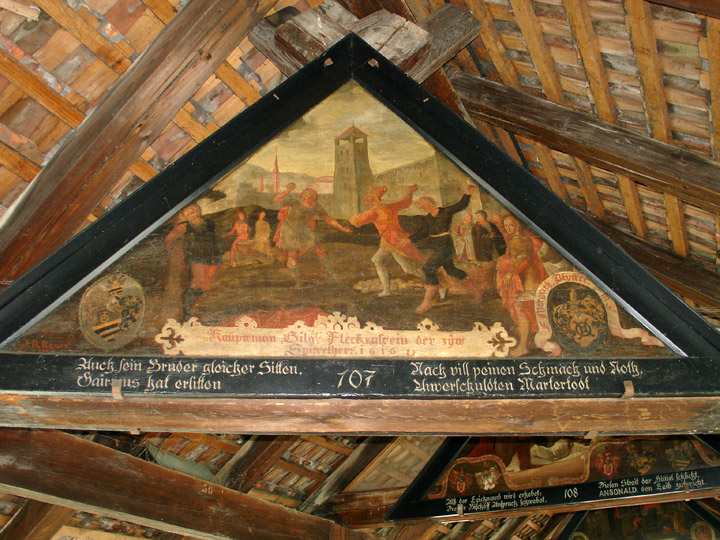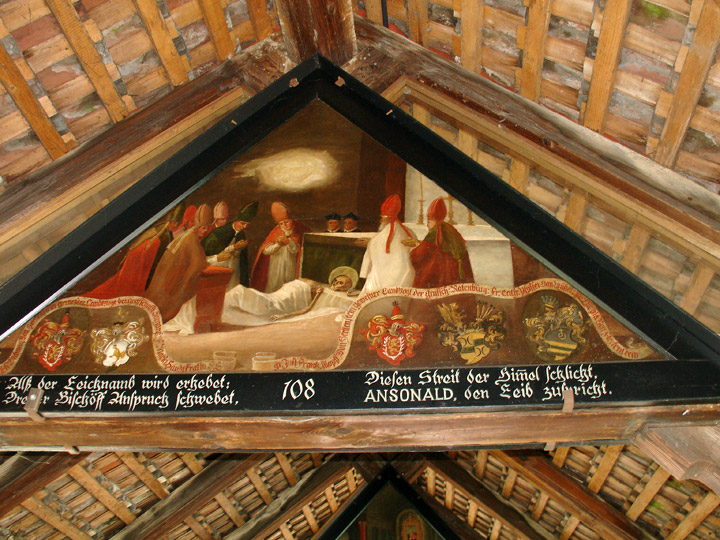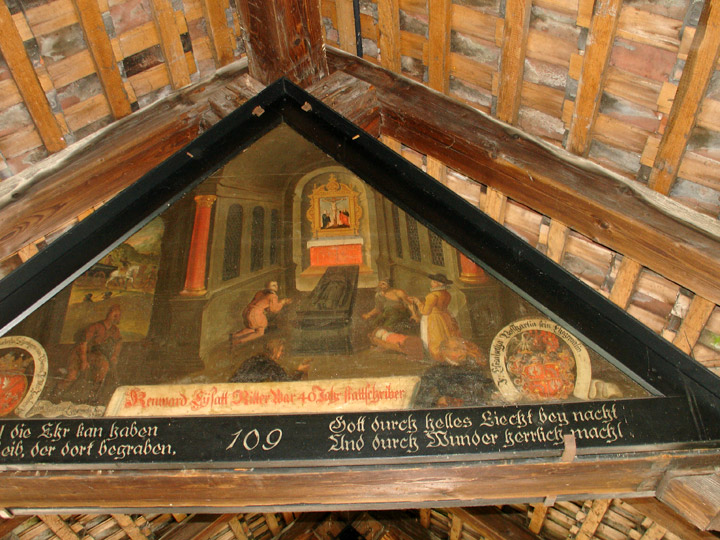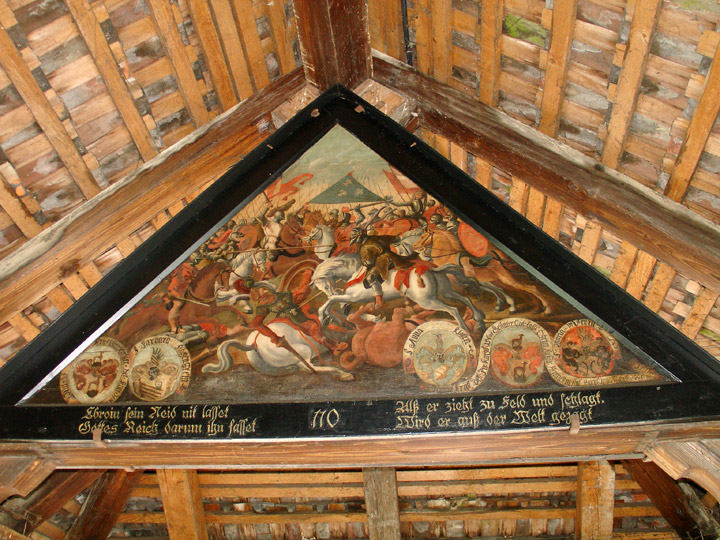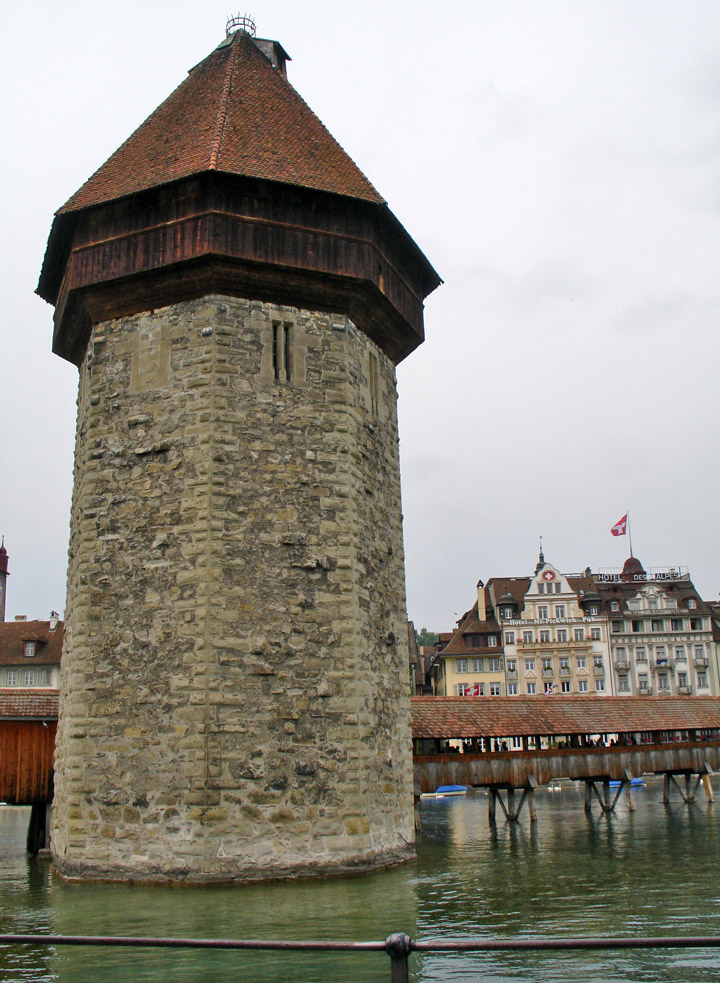 Wasserturm
Adjoining the bridge is the 140 feet tall Wasserturm (Water Tower), an octagonal tower made from brick, which has served as a prison, torture chamber, watchtower and treasury. Today the tower, which is part of the city wall, is used as the guild hall of the artillery association. The tower and the bridge are Lucerne's trademark and form the most photographed monument in the country.
Text from Wikipedia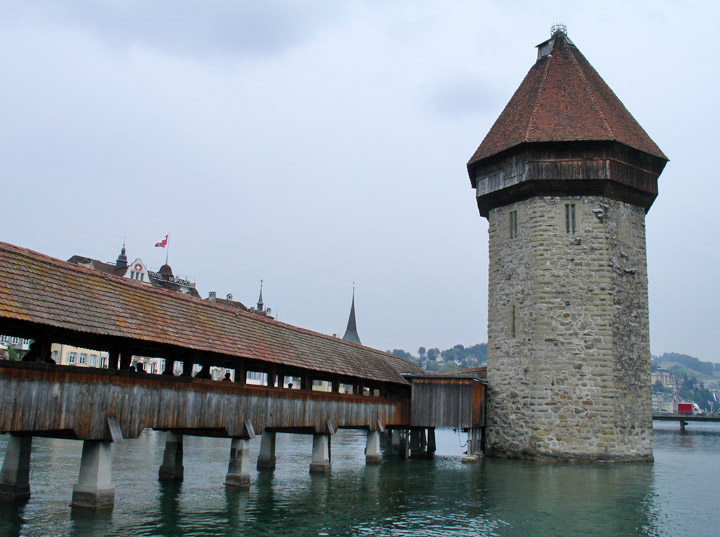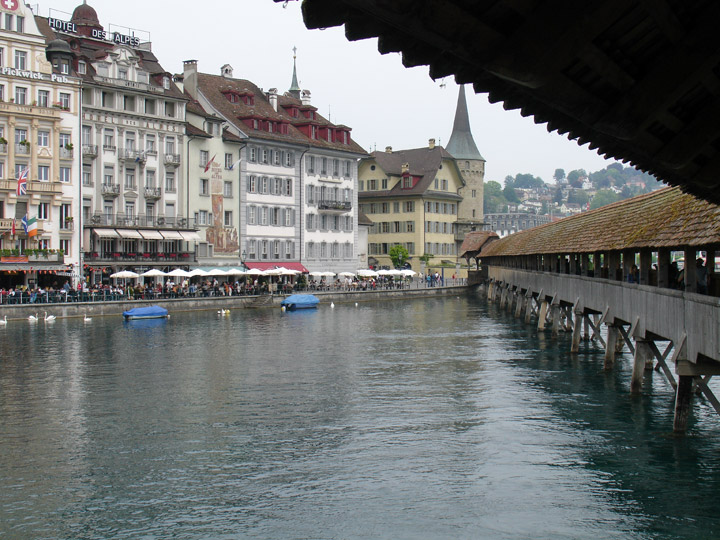 ---
---