Connecticut State House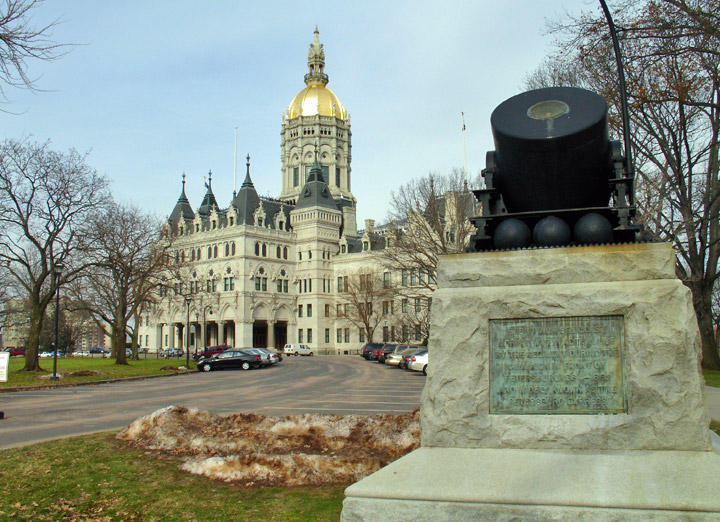 Connecticut State House behind Civil War monument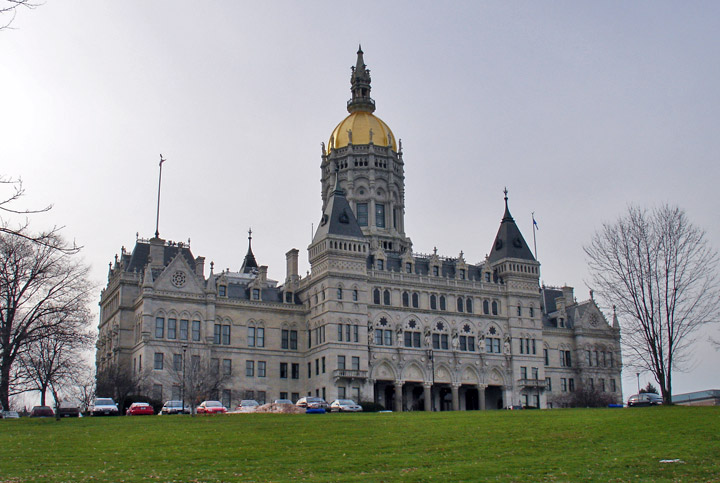 in the State House park
In 1662 Connecticut received a royal charter. In 1818 the state adopted a new constitution. The state's present constitution was adopted in 1965. To become a law, a proposed constitutional amendment must receive at least a three-fourths majority vote in both houses of the state legislature or be approved by a majority in both houses in two consecutive legislative sessions and must be approved by a majority of voters.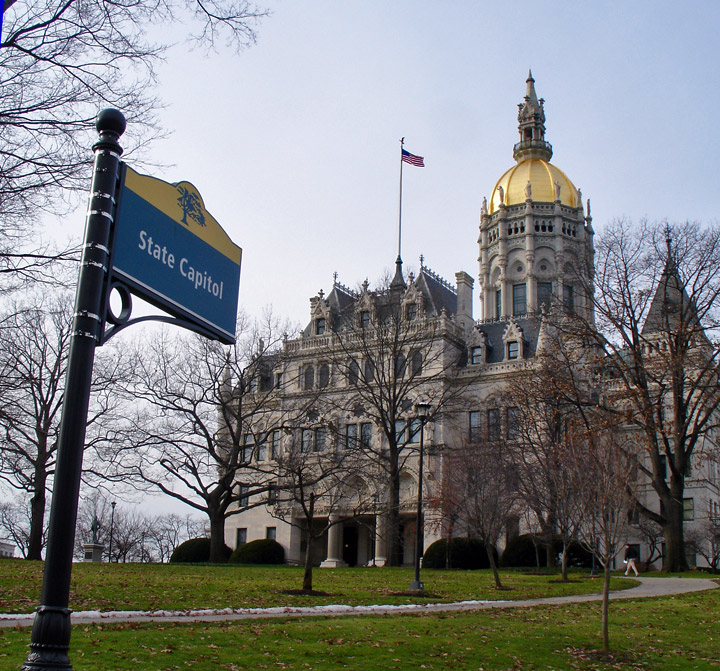 State Capitol of Connecticut
The General Assembly, as the state legislature is called, consists of a 36-member Senate and a 151-member House of Representatives. Members of both houses are elected for two-year terms. The General Assembly meets in Hartford every year.
Text from Microsoft Encarta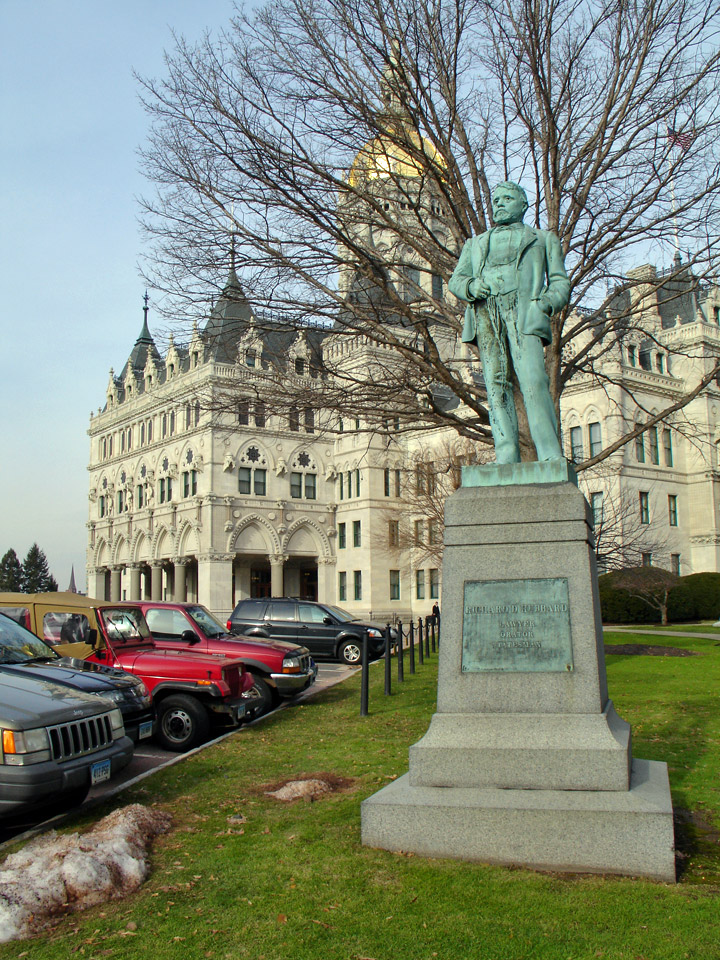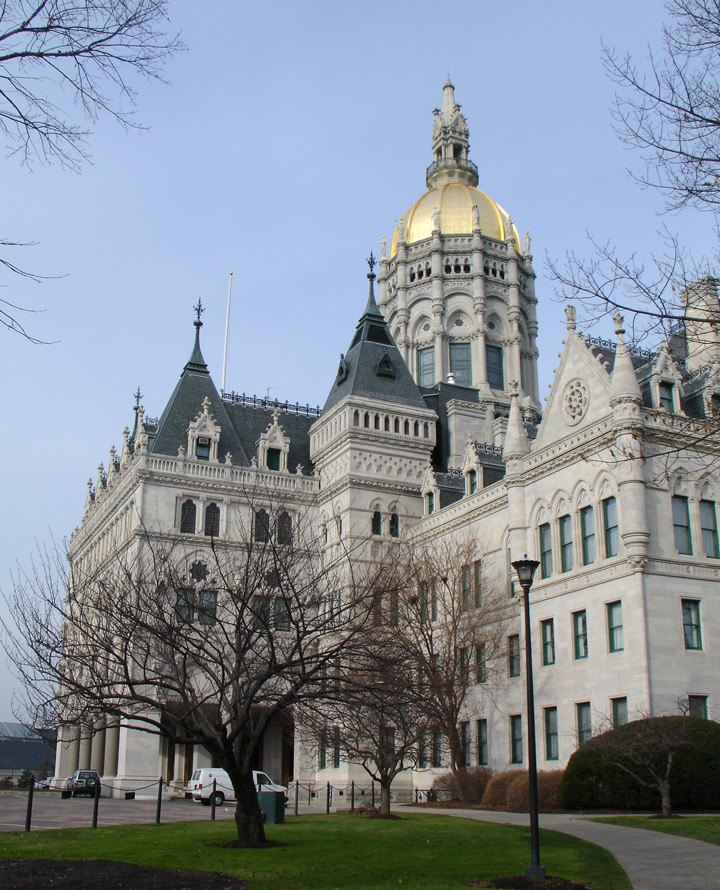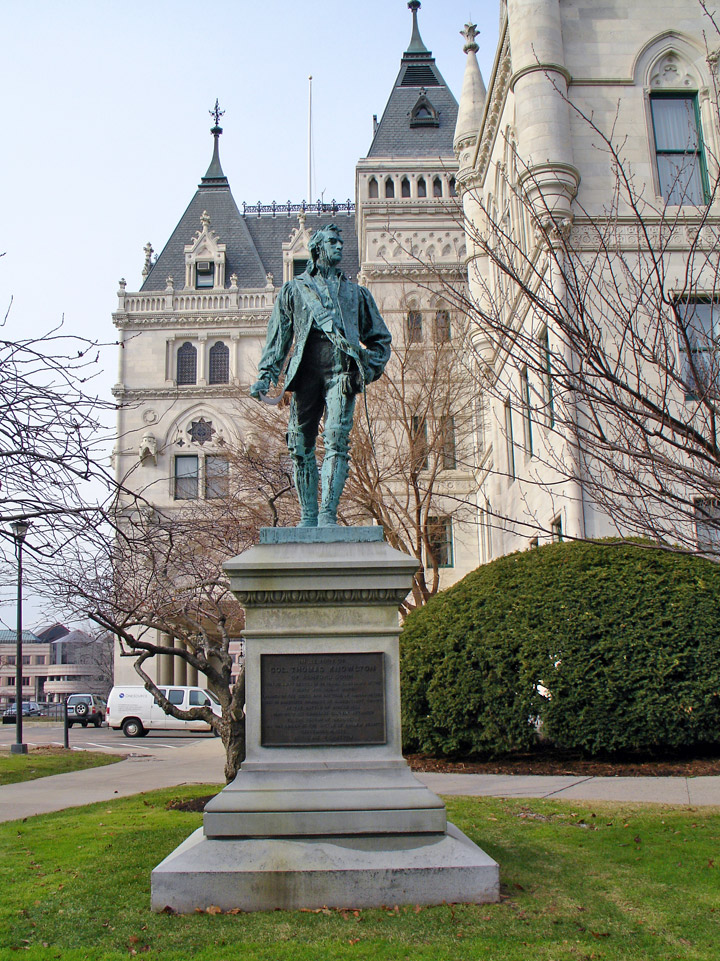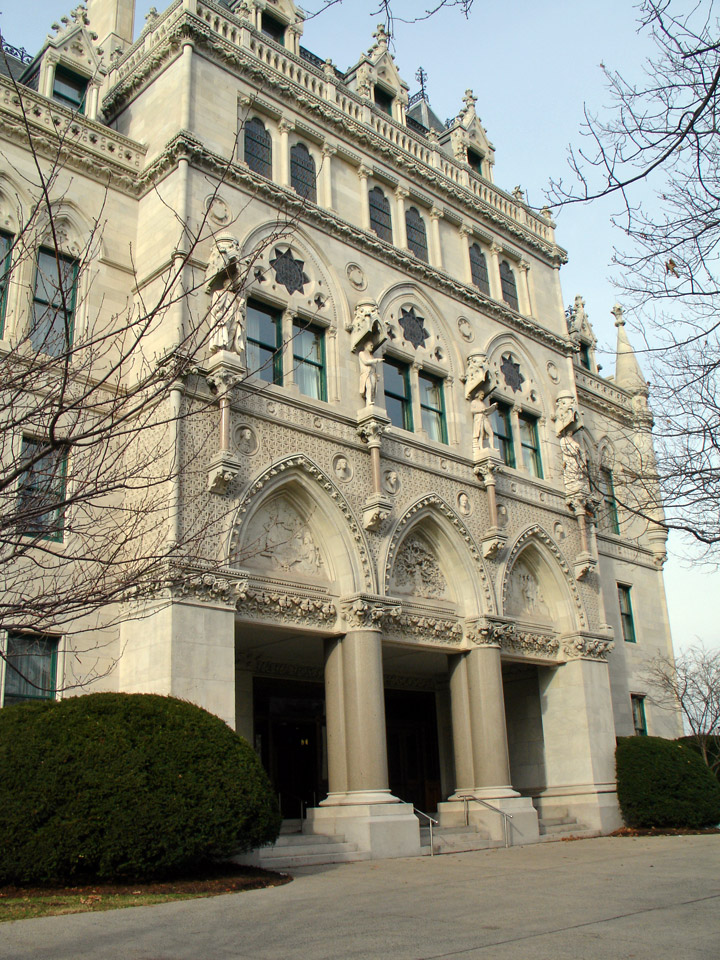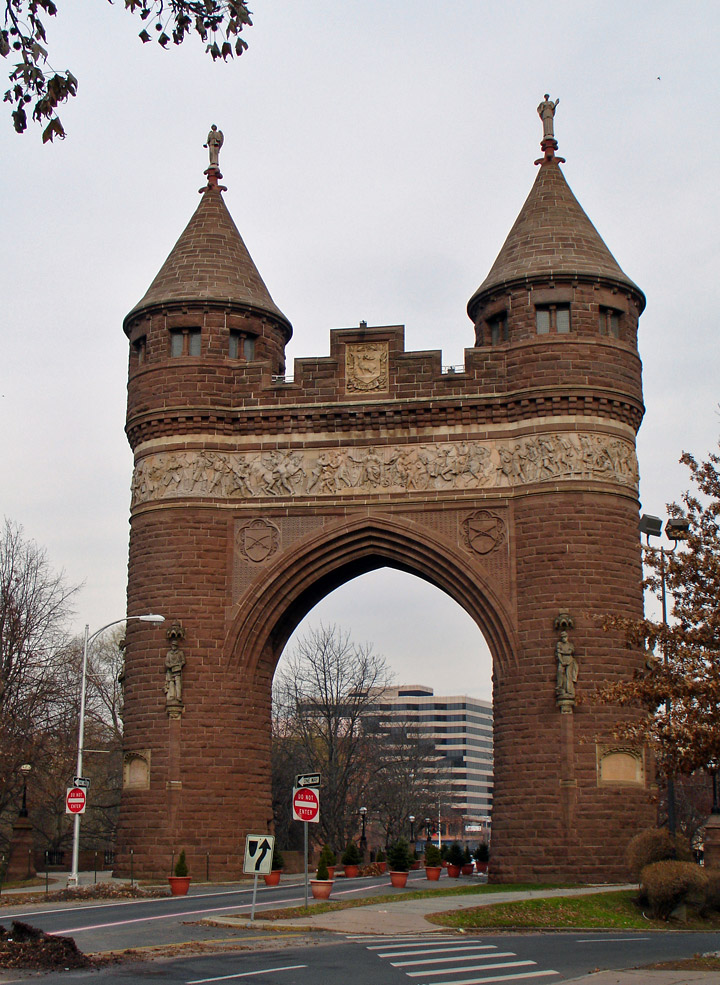 Entrance to the State House area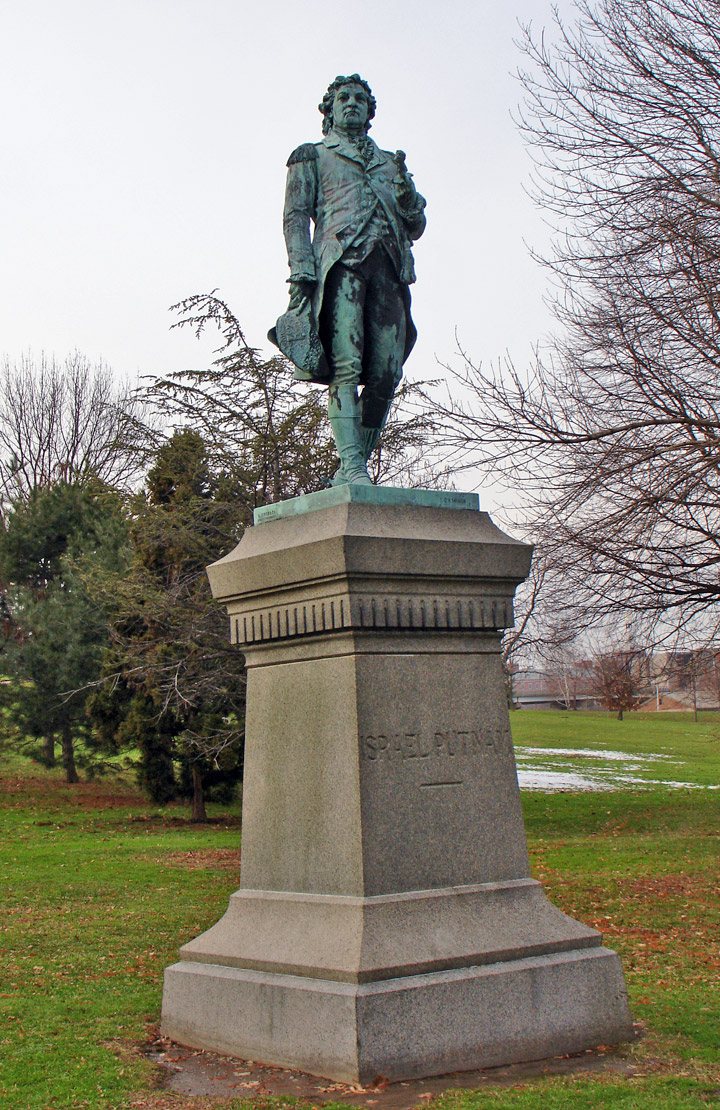 Israel Putnam, a Connecticut Patriot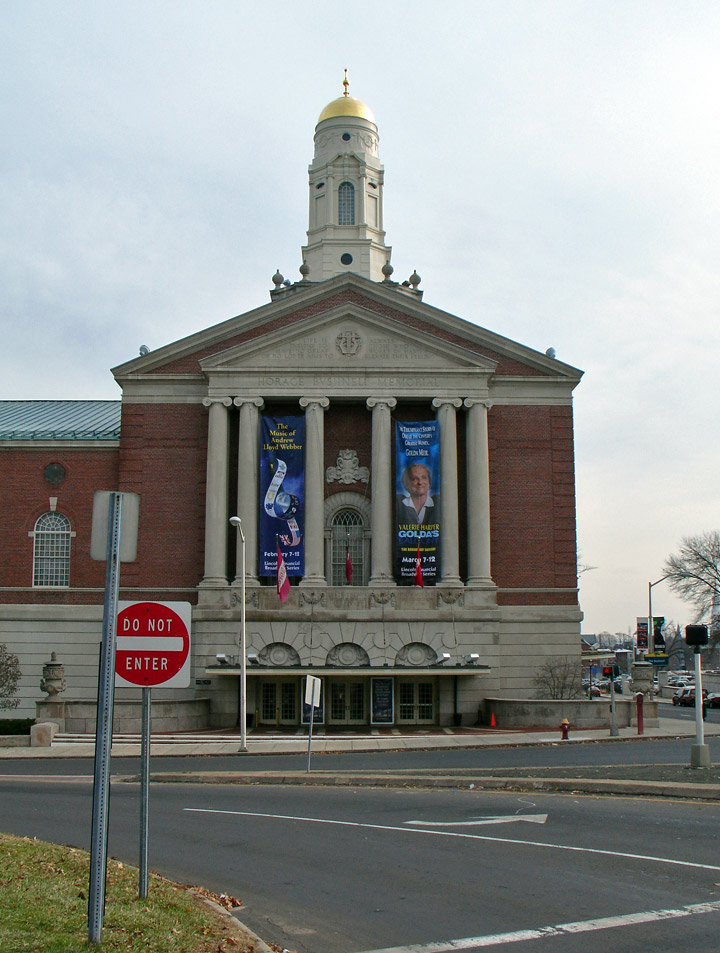 Horace Bushnell Memorial theater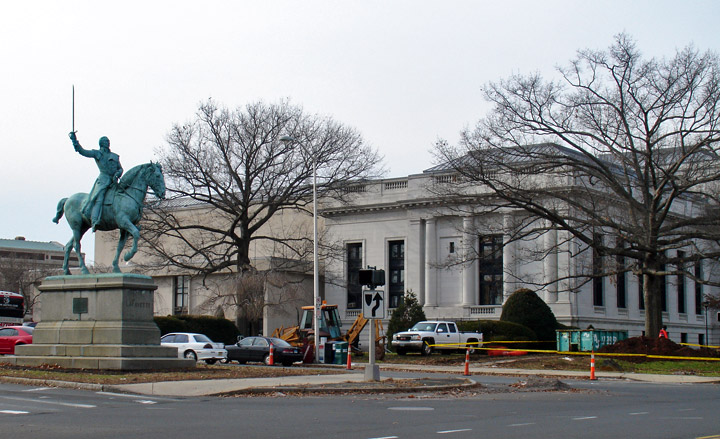 square across from the State House
---
---