Goodspeed Opera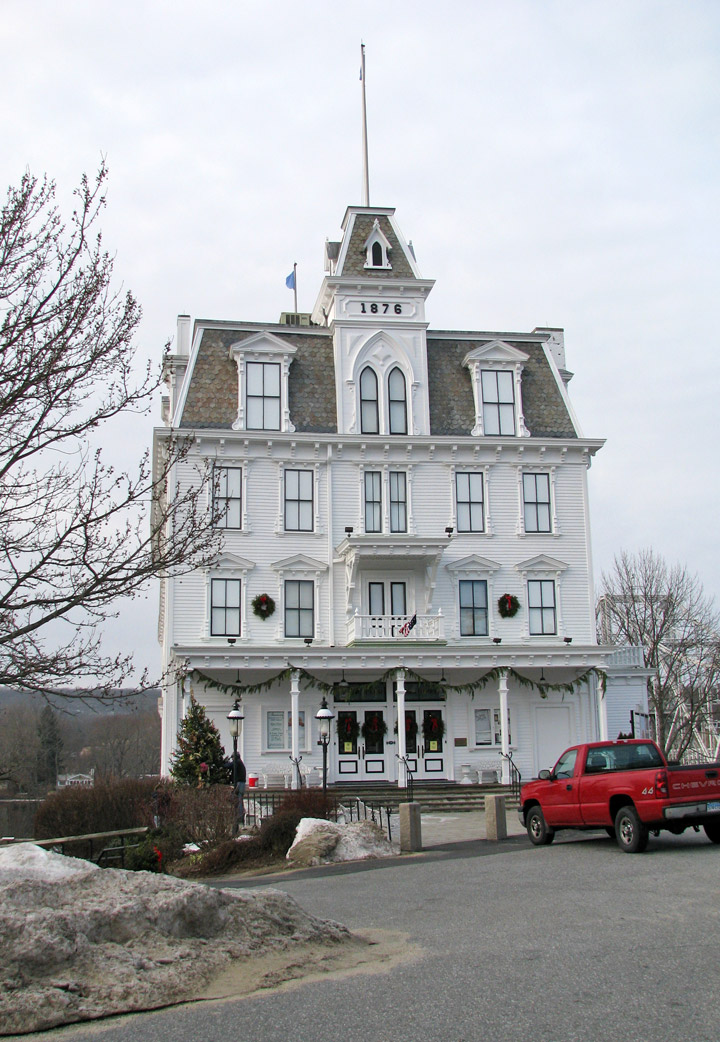 Goodspeed Opera House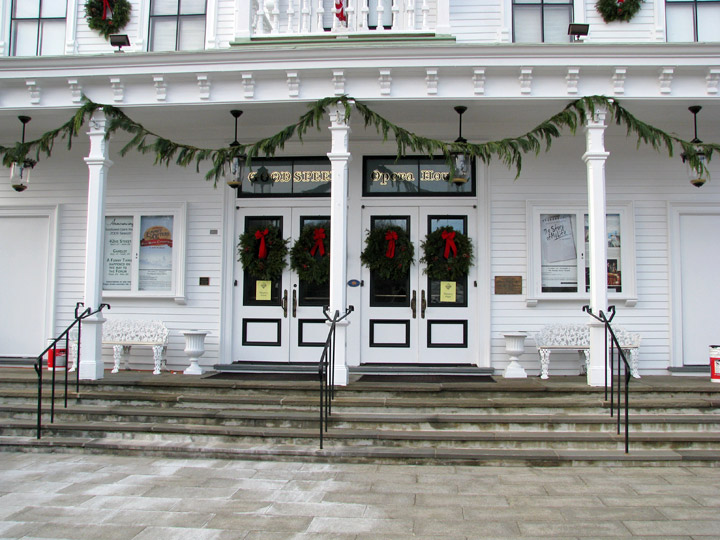 Goodspeed Musicals, a non-profit organization dedicated to the preservation and advancement of musical theater and the creation of new works, was formed in 1959 to restore the Goodspeed Opera House, located in East Haddam, Connecticut, to its original Victorian appearance. Each year, Goodspeed produces a total of 6 professional musicals. The Goodspeed reopened in 1963 and, under the direction of Michael P. Price since 1968, has sent 16 productions to Broadway. Goodspeed productions have won more than a dozen Tony Awards, while Goodspeed Musicals itself has won two special Tonys.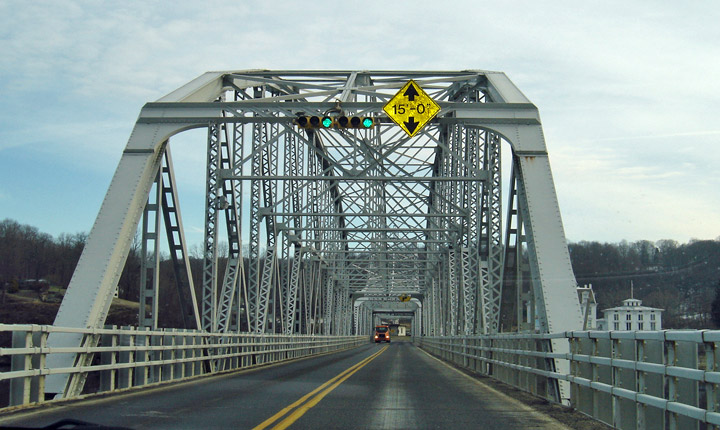 on the Connecticut river on the East bank
A distinctive feature of the view from the Connecticut River, the Goodspeed Opera House is the birthplace of some the world's most famous musicals, including Annie, Man of La Mancha and Shenandoah. The opera house was originally built by a local merchant and banker, William Goodspeed. Construction began in 1876 and finished in 1877. Despite the name, it was not in fact an opera house, but rather a venue for presenting plays. Its first play, Charles II, opened on October 24, 1877. After William Goodspeed's death, the opera house fell into disrepair, facing a series of less glamourous uses--from a militia base during World War I to a general store and a Department of Transportation storage facility. The state of Connecticut had condemned the building by the time a group of concerned citizens formed Goodspeed Musicals in 1959 to attempt a restoration. The state of Connecticut agreed to sell the group the building for one dollar, provided they acquire enough funding to restore and maintain it. The restoration project took nearly four years and the Goodspeed Opera House was rededicated on June 18, 1963. The first performance in the new opera house was Oh, Lady! Lady!.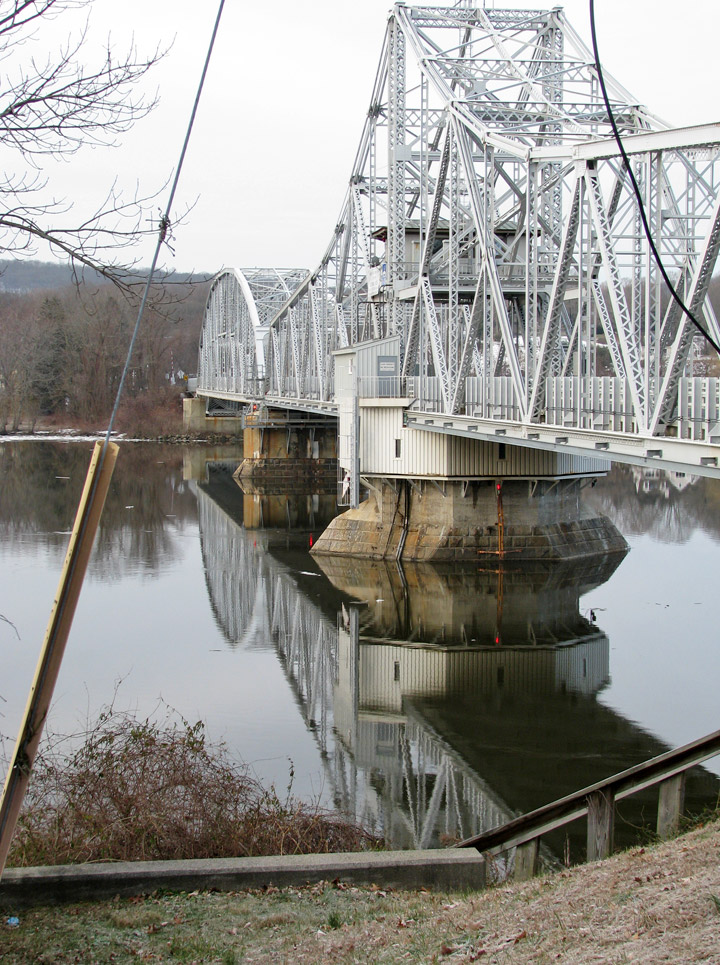 the river bridge East Haddam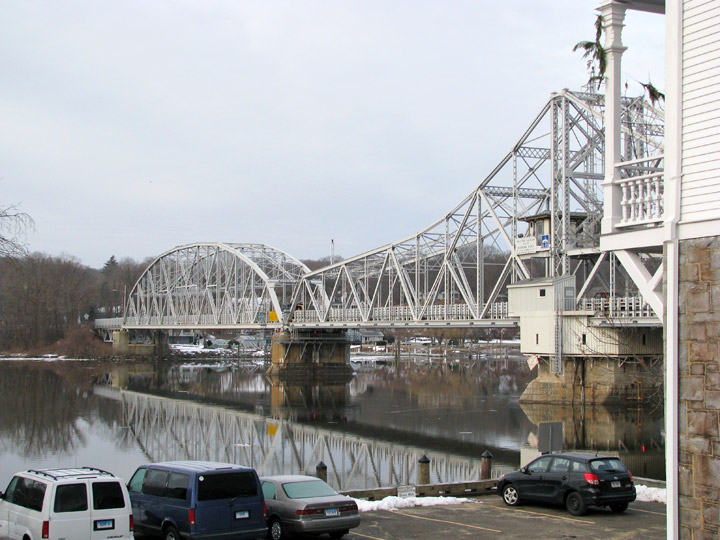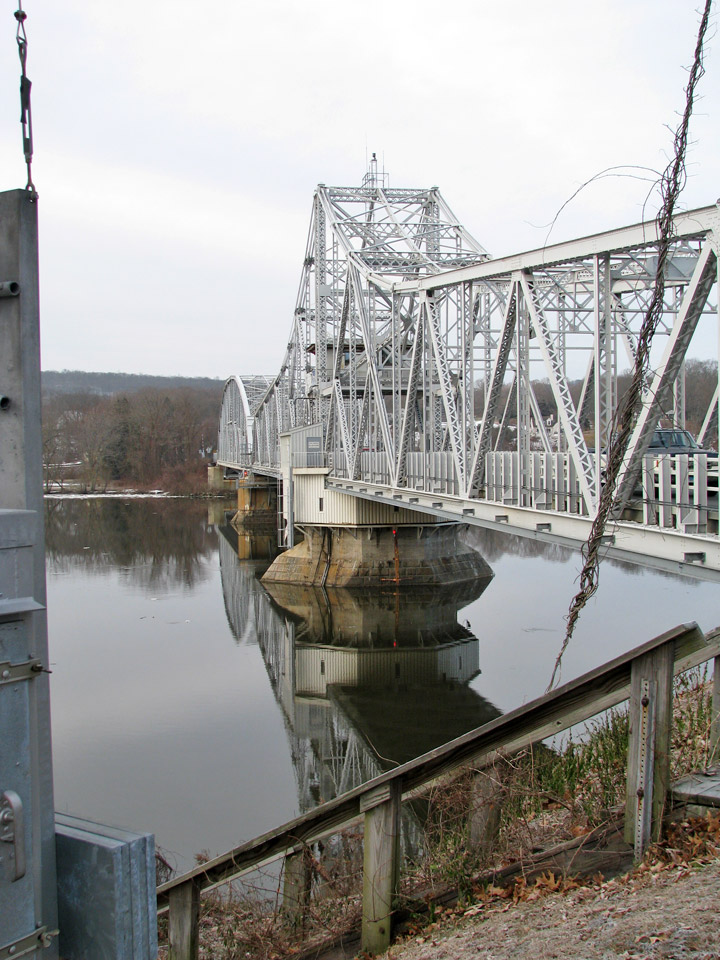 In 1984, Goodspeed Musicals added a second performance venue--the Norma Terris Theatre--in nearby Chester, Connecticut. While the main stage presents a mixture of revivals and new musicals as part of its 3 production season, The Norma Terris presents three new musicals each season. Several original plays debuted here or at the opera house before going on to Broadway and winning Tony Awards.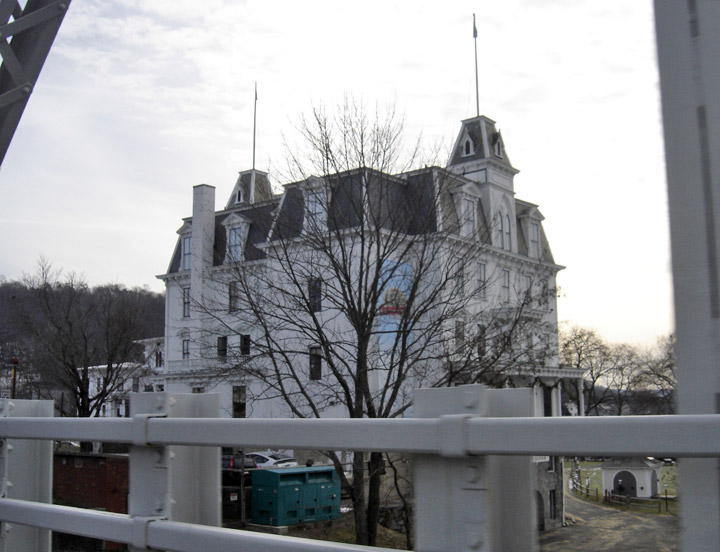 view of the Goodspeed Opera House from the bridge
In addition to the two theaters, Goodspeed Musicals pursues its mission through the Max Showalter Center for Education in Musical Theatre, which offers internships and new writers' residency programs, as well as the Scherer Library of Musical Theatre, which houses the largest musical theatre research facility in the United States. Goodspeed Musicals has also built state-of-the-art production facilities including scenery shops, costume shops and a large costume storage facility.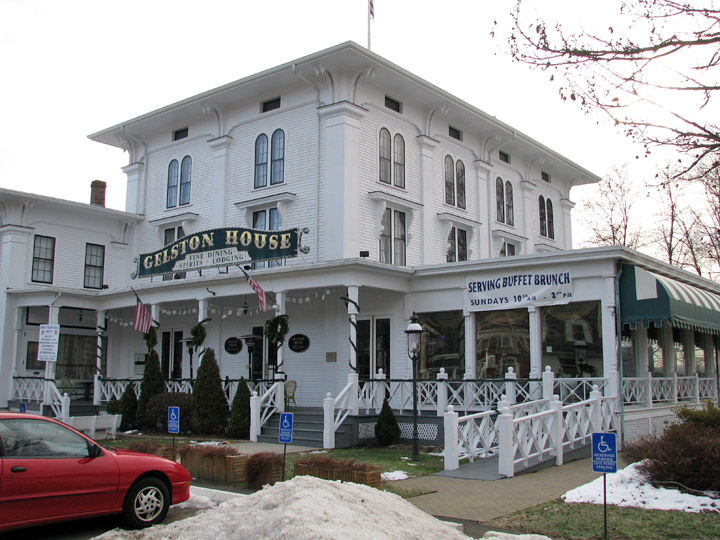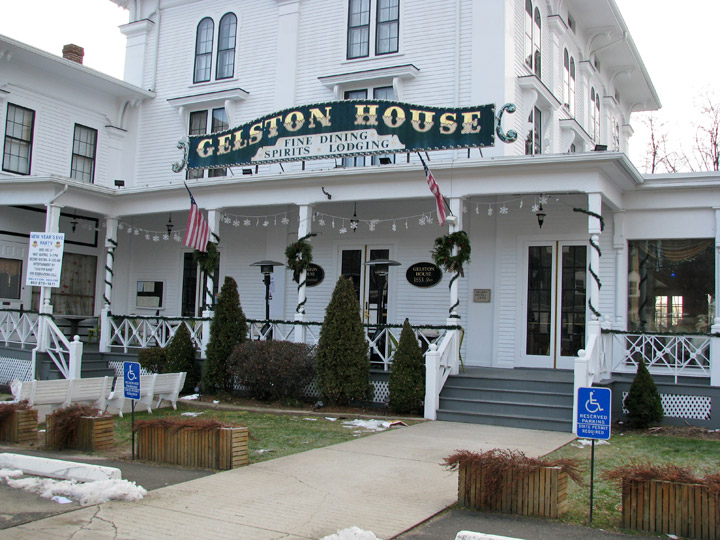 Gelston House restaurant
Tours of many of the Goodspeed facilities can be scheduled in advance for a small fee. Tickets to the opera house or theatre productions should be ordered in advance as most performances in the relatively small theater sell-out quickly.
Text from Wikipedia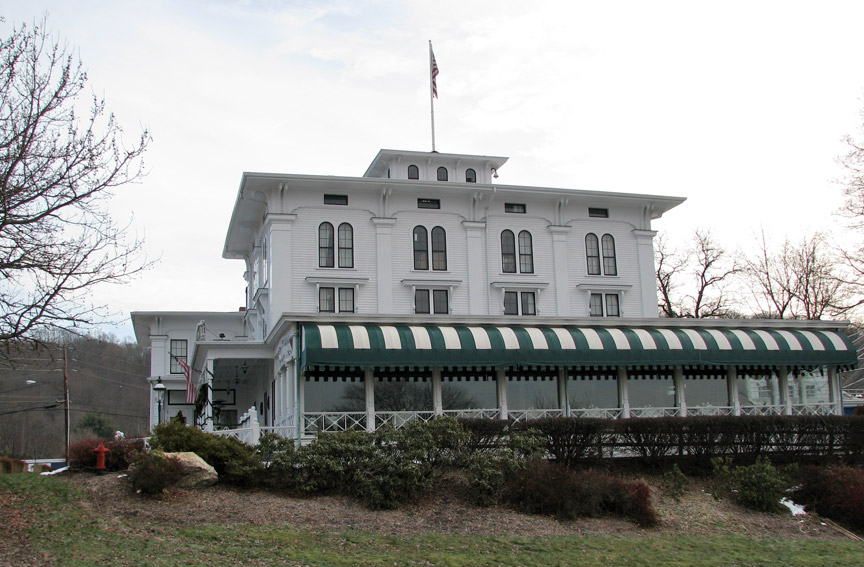 ---
---