Missouri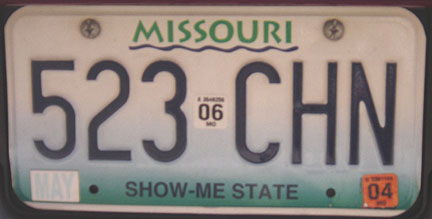 the state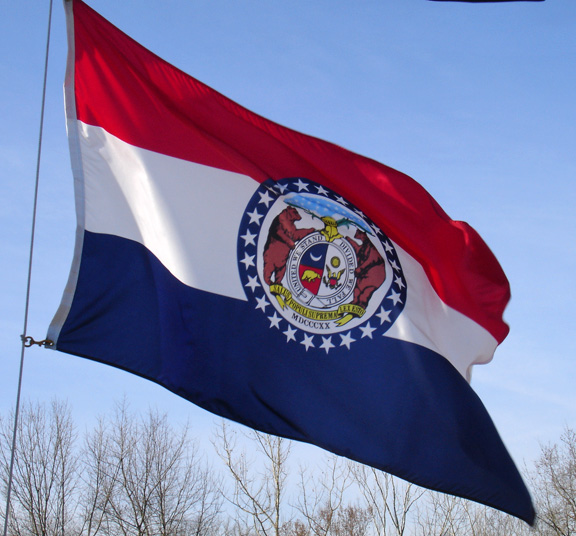 the flag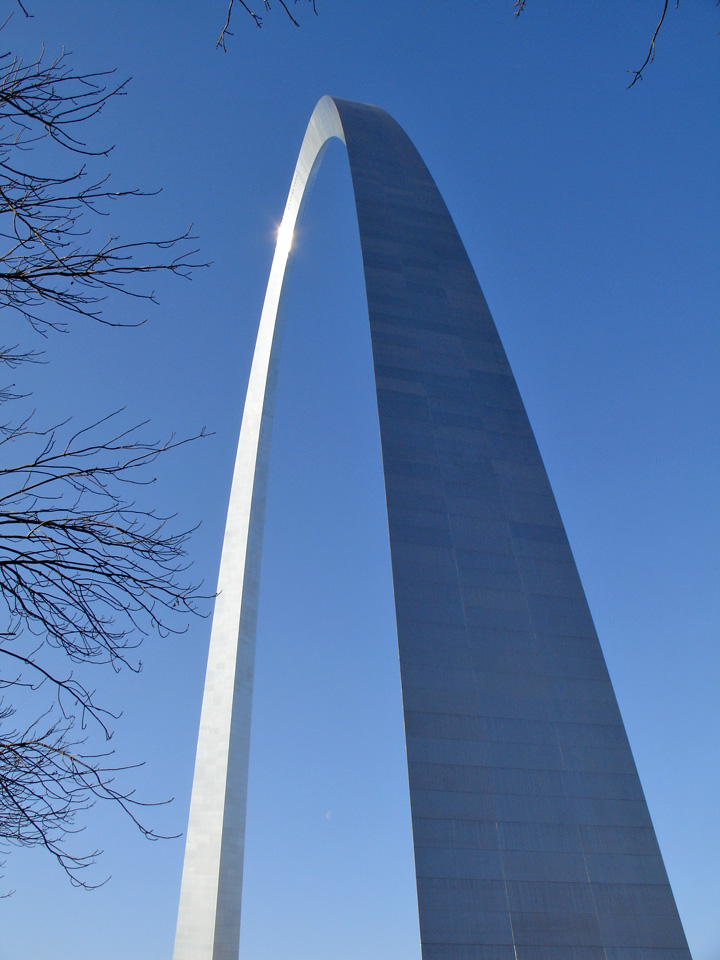 Gateway Arch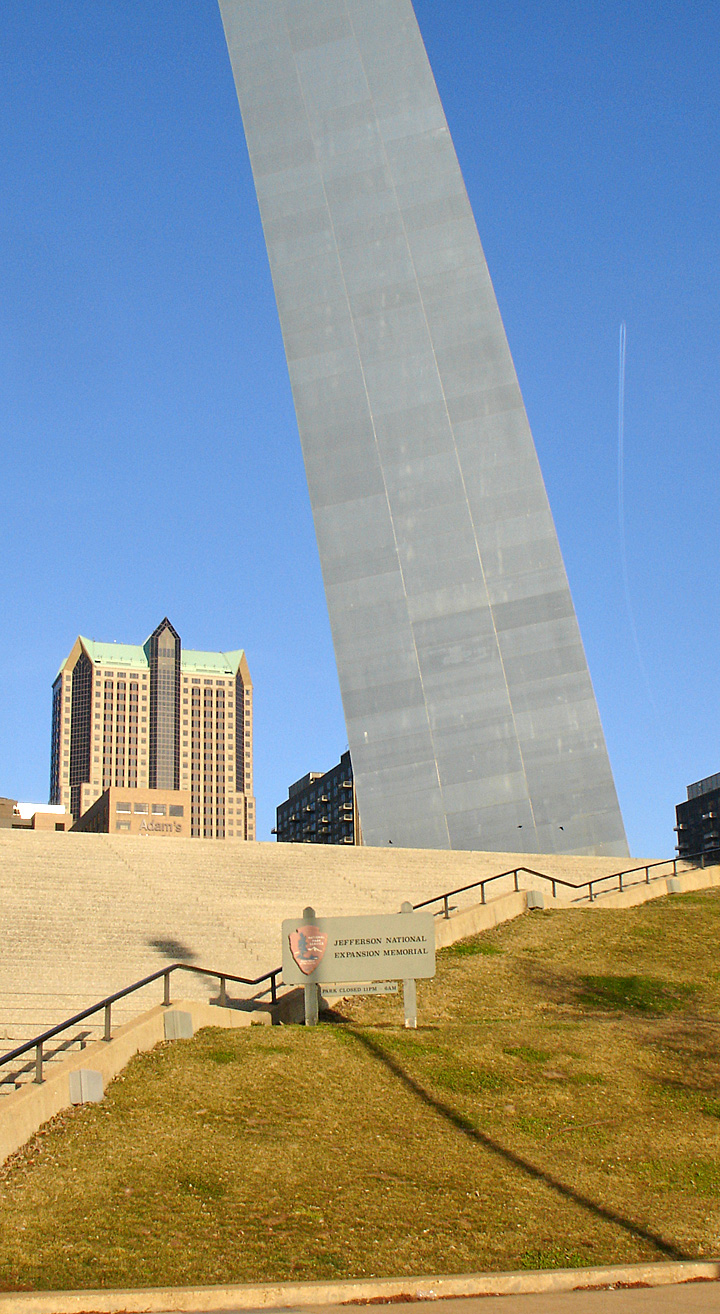 in the Jefferson National Expansion Memorial
Old Courthouse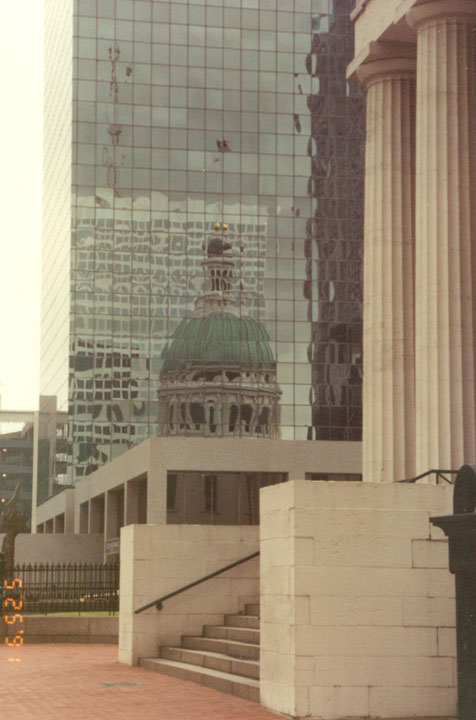 reflection of the Old Courthouse in a modern building in St. Louis
Missouri, state in the central United States. Missouri is bordered on the north by Iowa, on the west by Nebraska, Kansas, and Oklahoma, on the south by Arkansas, and on the east by the Mississippi River, which separates it from Tennessee, Kentucky, and Illinois. The name of the state is taken from the Missouri River and is an Algonquian name for a group that lived near the mouth of the river. The state's most famous city, St. Louis, lies near the convergence of two great inland water routes, the Missouri and the Mississippi rivers. Jefferson City is Missouri's capital. Kansas City is the largest city.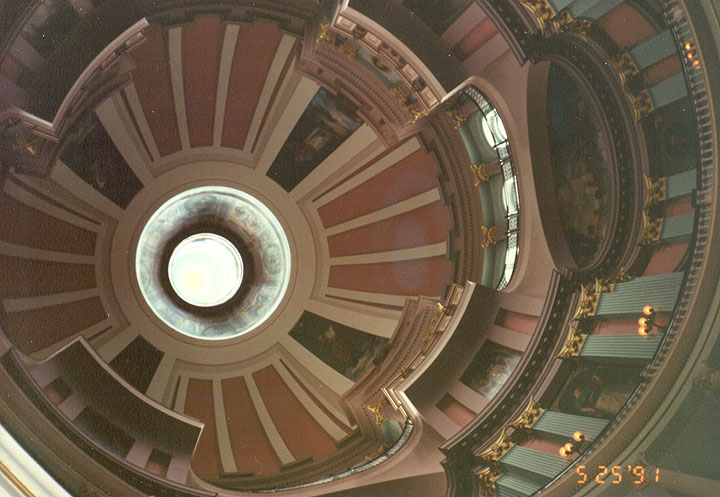 dome of the Old Courthouse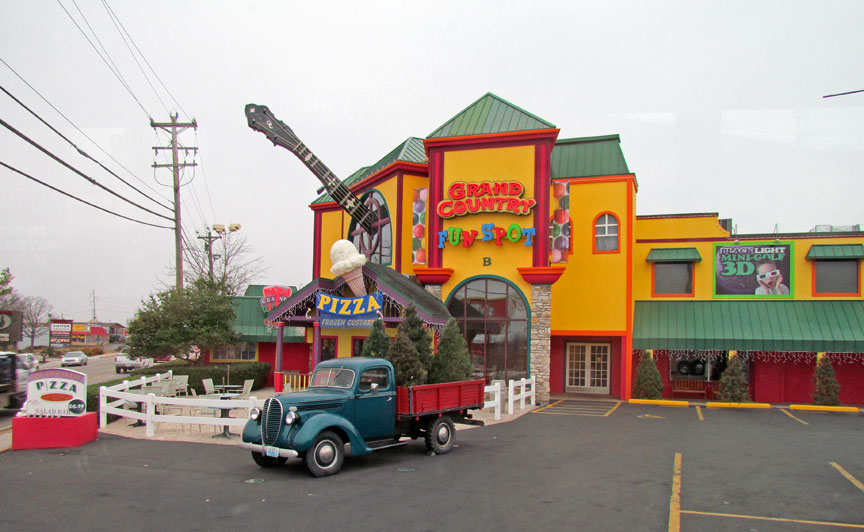 Branson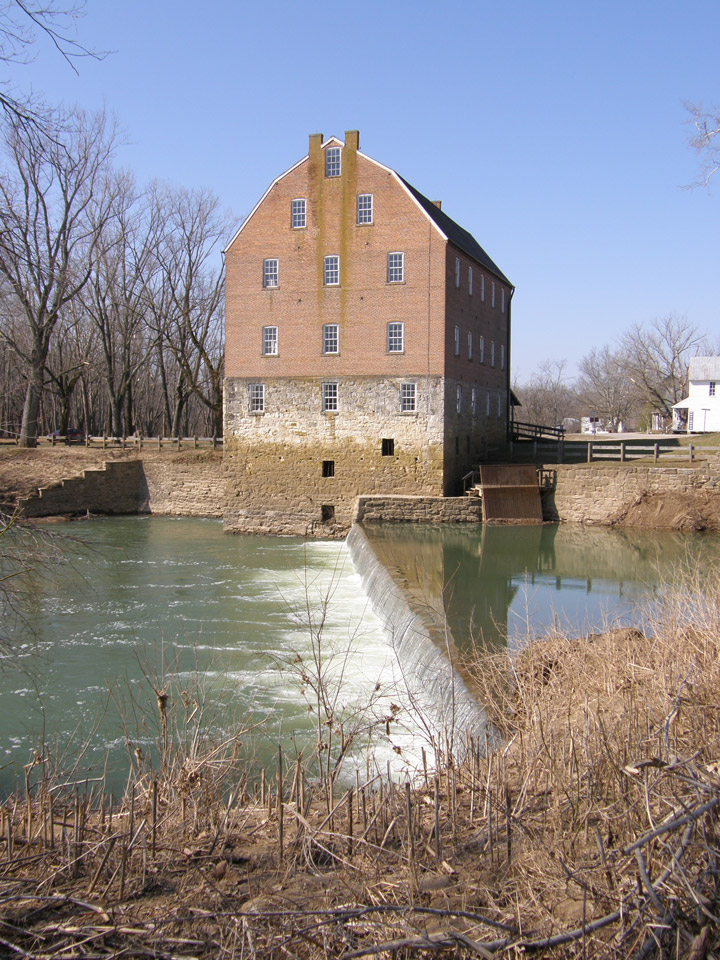 Bollinger Mill

Hannibal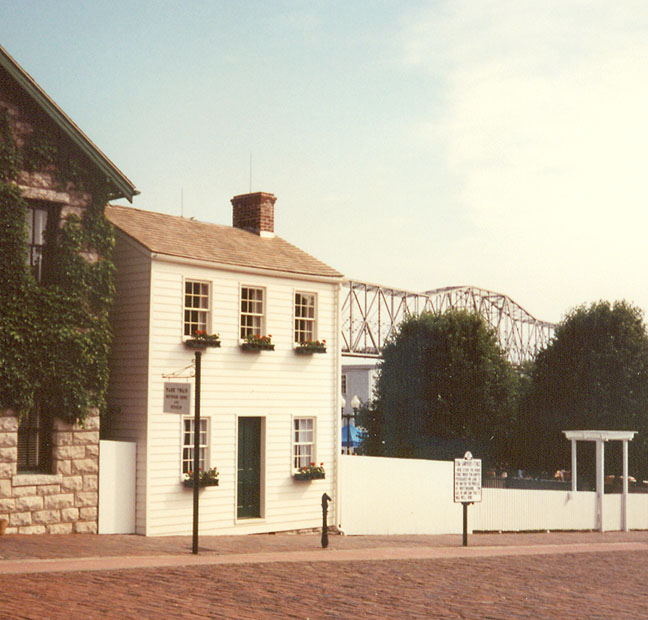 Hannibal on the Mississippi
Hannibal (city, Missouri), city in Marion and Ralls counties, northeastern Missouri, a port on the Mississippi River. It is a commercial, manufacturing, and tourist center in an agricultural area; major products of the city include processed food, fabricated steel, machinery, chemicals, and printed materials. Hannibal-La Grange College (1858) is here. Hannibal was settled by whites in 1819 and incorporated as a city in 1845.
More Photos of Hannibal, Missouri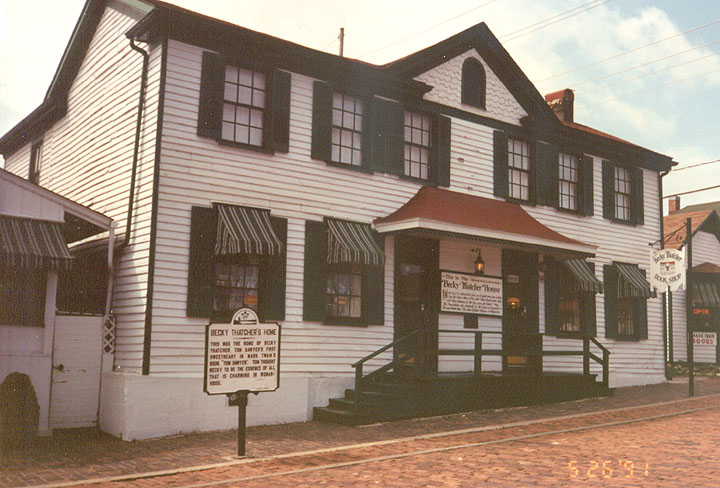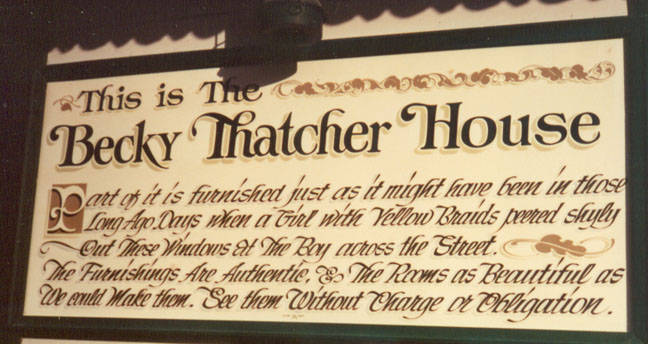 Becky Thatcher's House
Hannibal is noted as the boyhood home of the writer Mark Twain, who used the community as the setting for his celebrated novels The Adventures of Tom Sawyer (1876) and The Adventures of Huckleberry Finn (1884). Several places associated with Twain, including his house, are maintained as museums in and near Hannibal. The city sustained extensive damage during the great floods of 1993. Population 18,811 (1980); 18,004 (1990); 17,728 (1998 estimate).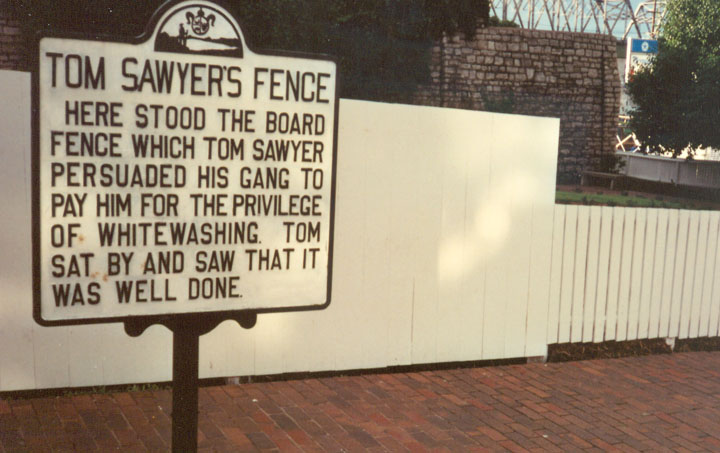 Tom Sawyer's Fence
More Photos of Mark Twain in Missouri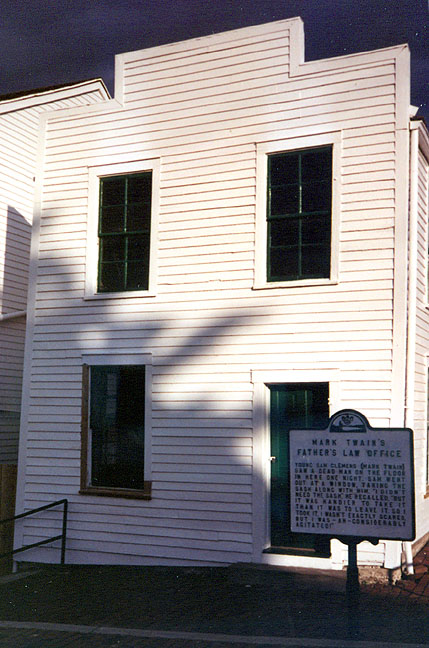 Mark Twain's Father's Law Office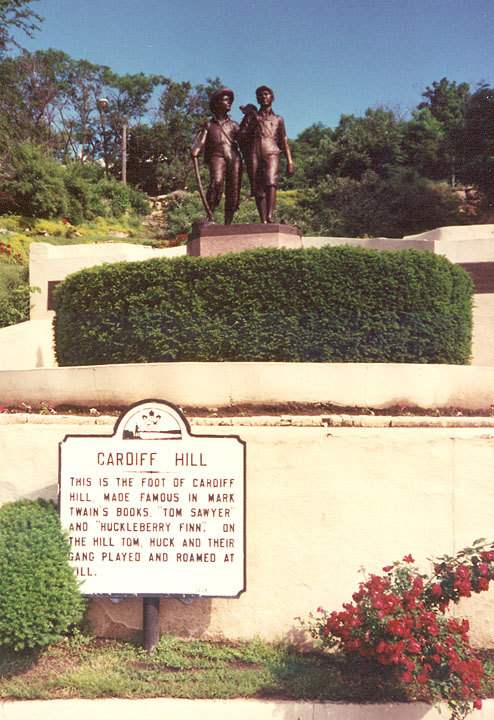 Cardiff Hill

Joseph Smith
In 1831 Joseph Smith, organizer of the Church of Jesus Christ of Latter-day Saints, settled a band of his Mormon followers at Independence. Smith designated Independence as "Zion," the place to which Jesus Christ would return. Converts flocked into western Missouri.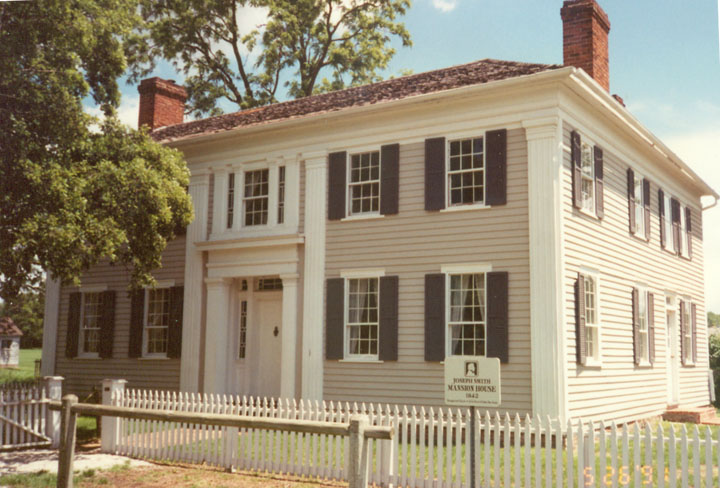 Joseph Smith Mansion House 1842
The Mormons were against slavery and favored immigration of free blacks. Their views soon brought them into conflict with proslavery factions, and they were forced north across the Missouri River into Clay County. Violence continued, and in 1836 the legislature set aside Caldwell County for the Mormons, where they settled and founded the town of Far West. However, some also moved into Davies and Carroll counties, where opposition from their neighbors led to the Mormon War. Governor Lilburn W. Boggs called out the state militia with the order that the Mormons had to be "exterminated or driven from the state." By April 1839 most Mormons had left Missouri and gone first to Illinois, and later founded a new Zion in Salt Lake City, Utah.

However, to many of Smith's original followers, Independence was still the Mormon Zion. In 1860 his son Joseph Smith III accepted leadership of the Reorganized Church of Jesus Christ of Latter Day Saints, who were the largest group of dissident Mormons and still lived largely in the Midwest. He established the headquarters of this body at Independence.

Texts from Microsoft Encarta