Delaware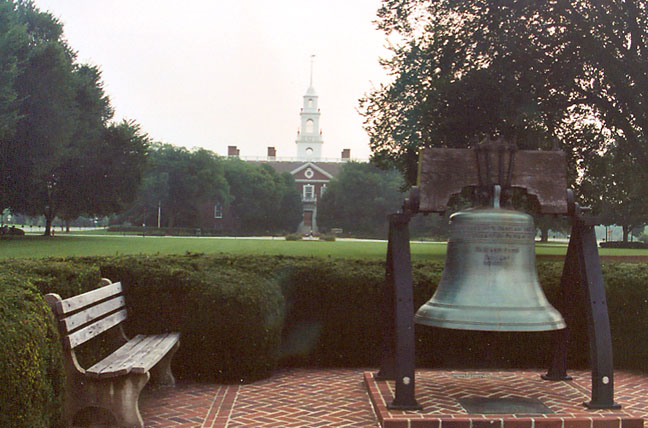 Delaware is known as the first state, because it was the first of the original 13 colonies
to ratify the United States Constitution.
Legislative Hall, pictured here, is located in Dover, the state's capital since 1777.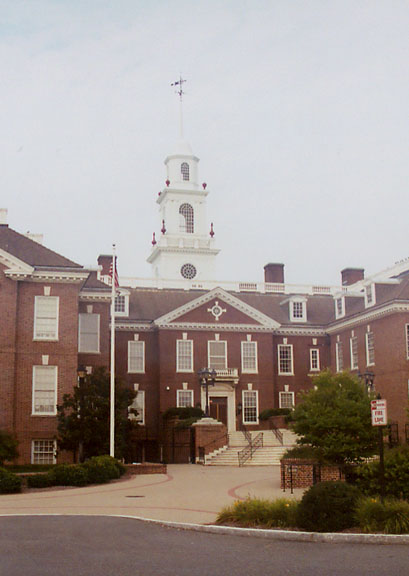 Legislative Hall

Dover (Delaware), capital city of Delaware, on the Saint Jones River, in the central part of the state, the seat of Kent County. Dover is a marketing center for the surrounding farming region, in which fruit and vegetables are produced. Manufactures include processed food, paper products, paint, and clothing. Of interest in Dover is the State House, the seat of state government from 1792 to 1933; among the original documents displayed in its Hall of Records is the deed to Delaware given to William Penn by James, duke of York (later James II of England) in 1682. The city also contains numerous restored houses in the Georgian colonial architectural style; the home of John Dickinson, a statesman and writer of the American Revolution (1775-1783); and the State Museum, housed in a Presbyterian church built in 1790. Within the local area are Dover Downs racetrack, Bombay Hook Wildlife Refuge, the Island Field Archaeological site, the Octagonal School House, Old Stone Tavern, and Dover Air Base, the federal government's largest air-cargo terminal for the Military Air Transport Service. Dover is the seat of Delaware State College (1891), Wesley College (1873), and a community college. The site of the modern city was settled by Swedes in 1631 on land long inhabited by the Delaware tribe. William Penn ordered that the town be laid out in 1717 for construction of a courthouse and jail; he named it for Dover, England. In 1777 Dover replaced New Castle as the state capital. Dover was incorporated as a city in 1929. According to the 1990 census, whites constitute 65.5 percent of the city's population; blacks, 30.9 percent; people of Asian background, 2 percent; and Native Americans, 0.5 percent. Population 23,512 (1980); 27,630 (1990); 30,369 (1998 estimate).
Text from Microsoft Encarta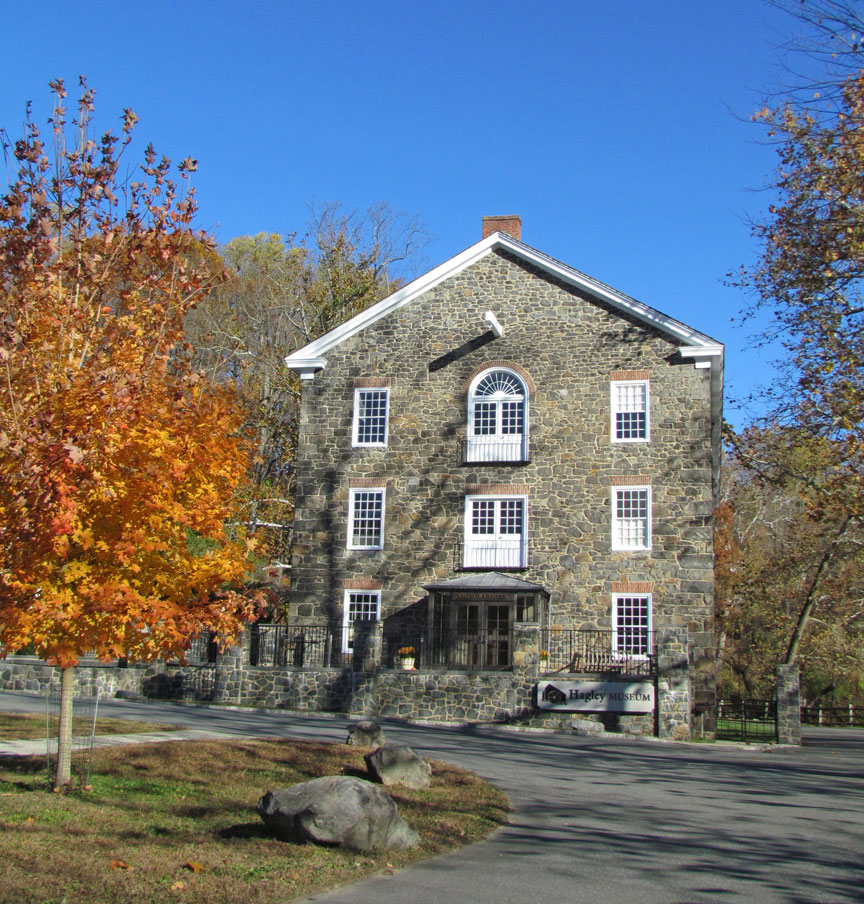 The Hagley Museum
More Photos of the Hagley Museum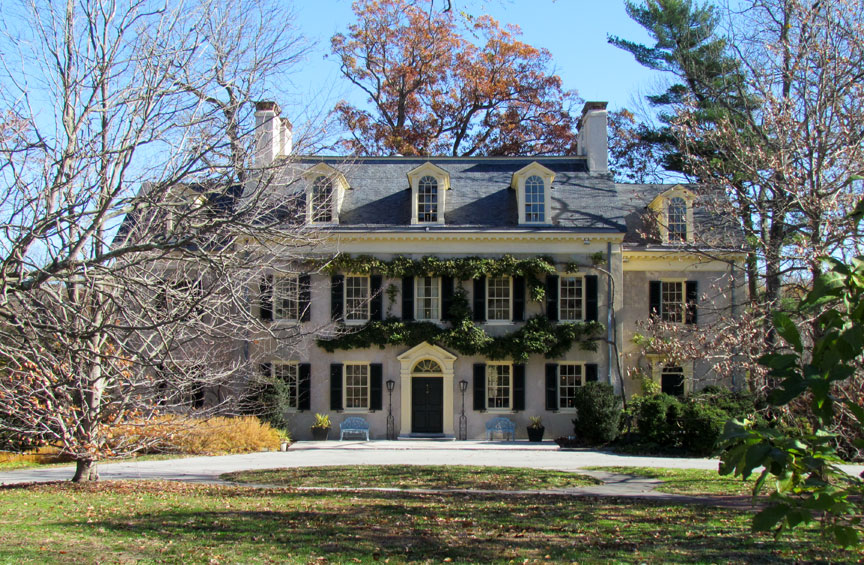 Eleutherian Mills
DuPont Family Home
More Photos of Eleutherian Mills

Odessa, Delaware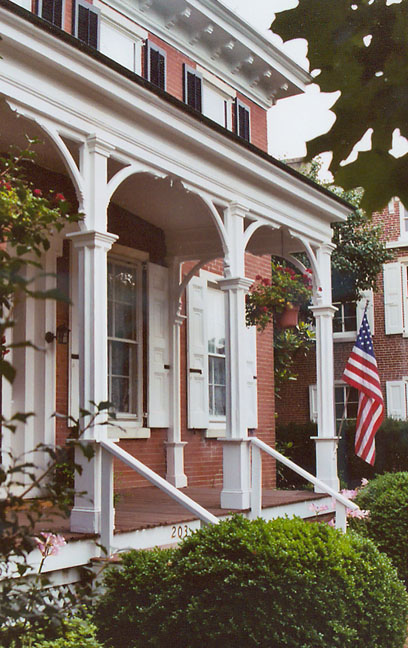 a town with many colonial homes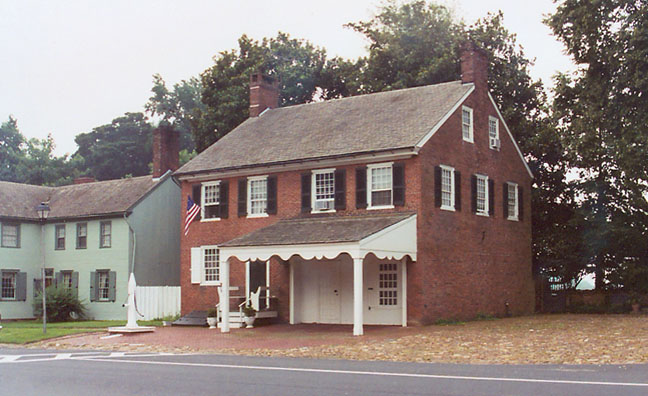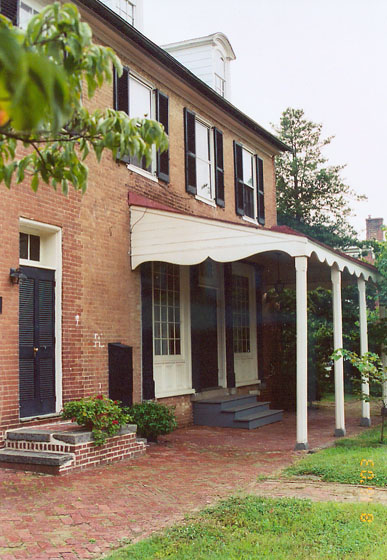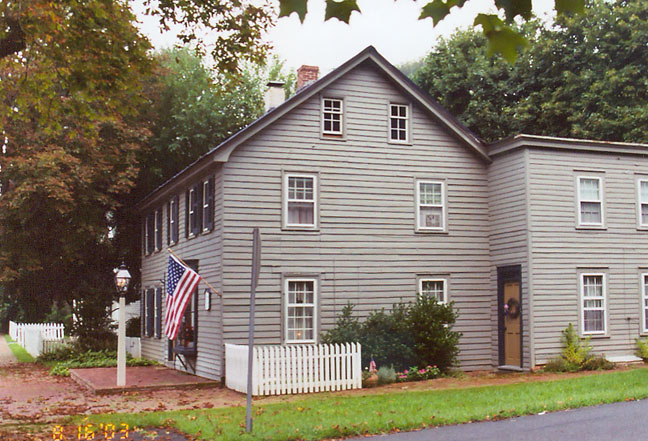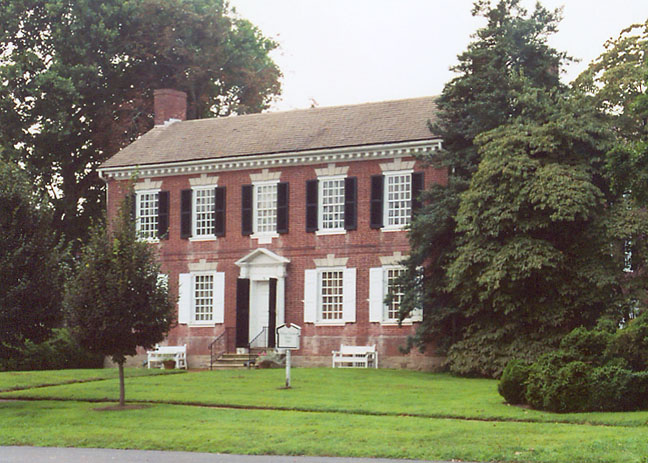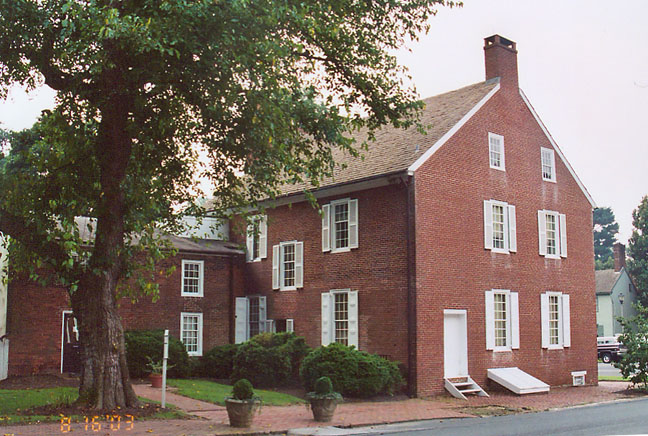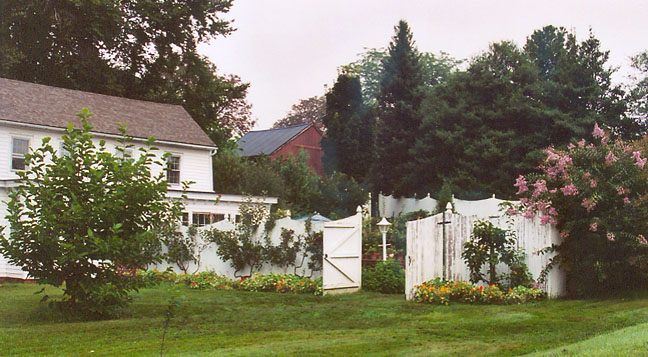 a fenced in garden
(Crepe Myrtle blooming on the right)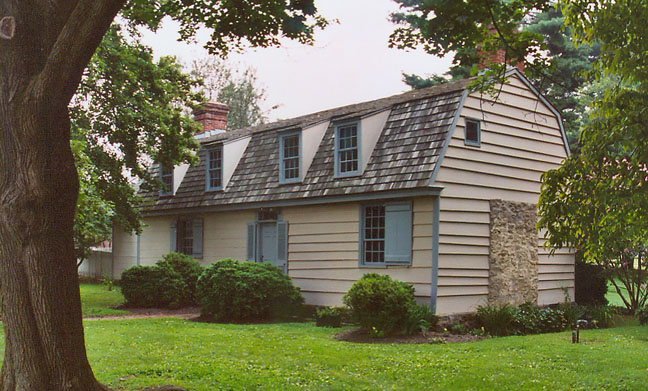 a Swedish style home