38-22-05
Everhart Covered Bridge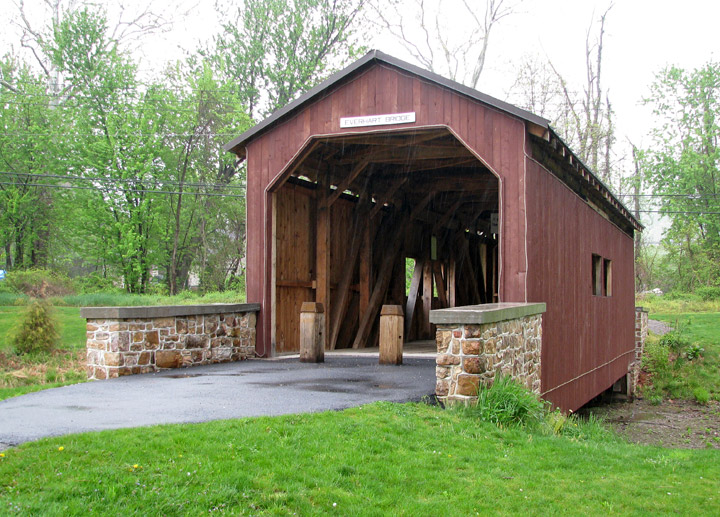 Everhart Covered Bridge
GPS
N40 20.64
W76 54.58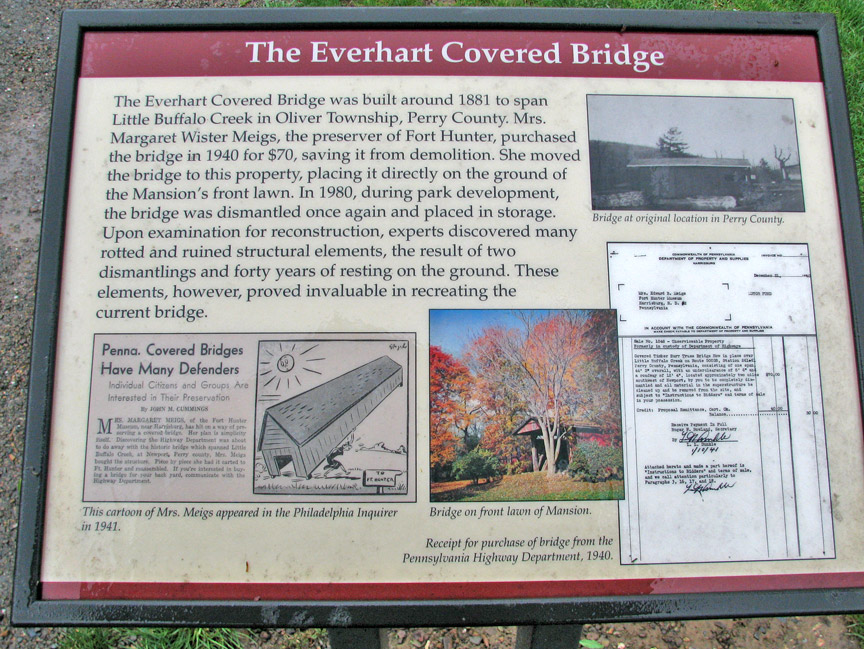 The Everhart Covered Bridge was built in 1881 to span the Little Buffalo Creek in Oliver Township, Perry County.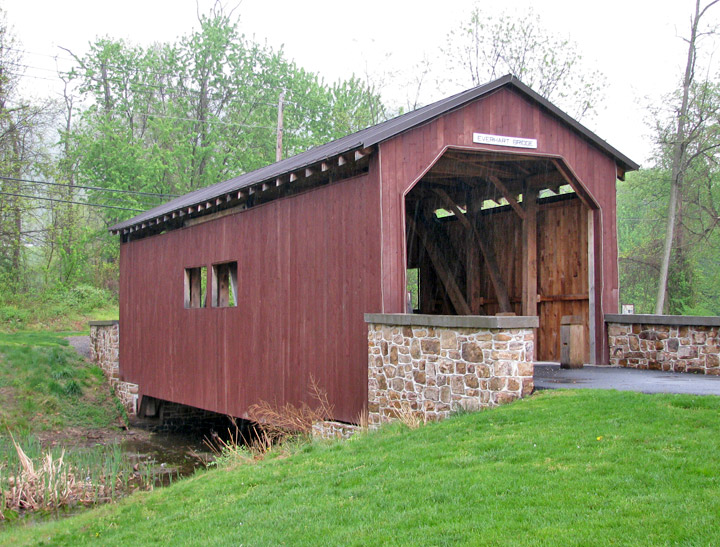 The Bridge is located in Harrisburg at Fort Hunter Park. Take state routs 22/322 east to the Fishing Creek exit, turn right on to Front Street, 1 block turn left and you are at the park entrance.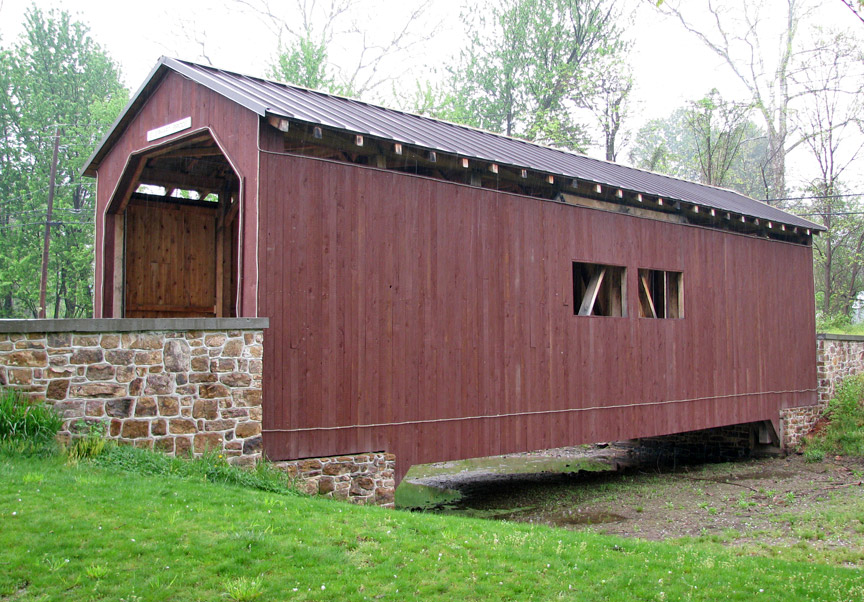 The bridge has a length of 36 feet and crosses only dry land. It is open to foot traffic only.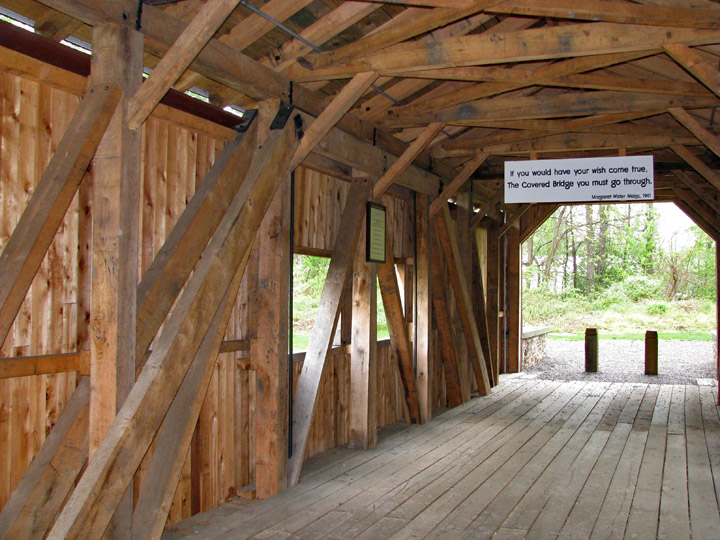 Multi King Post Truss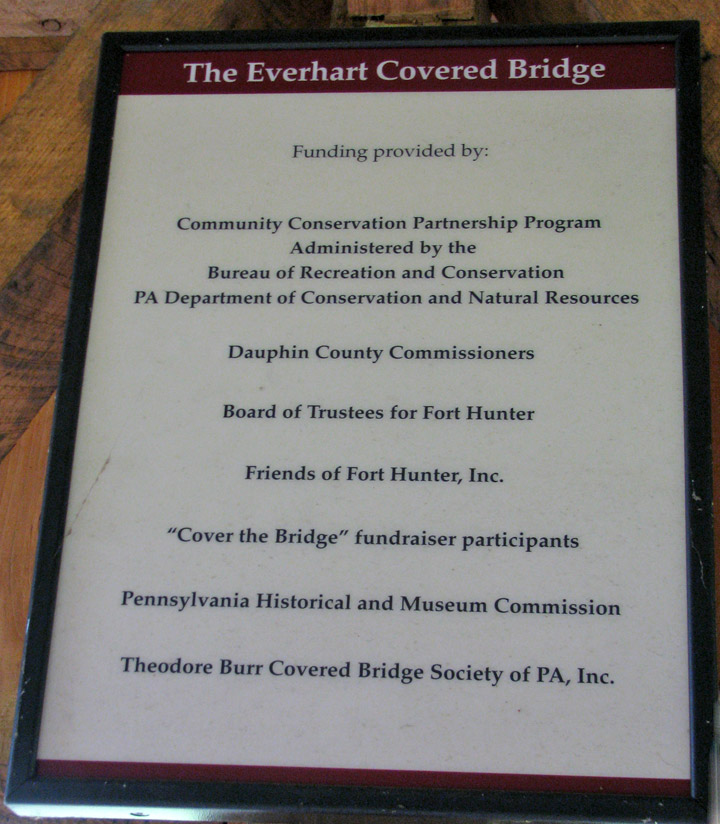 Mrs. Margaret Wister Meigs, the preserver of Fort Hunter purchased the bridge in 1940 for $70. saving it from demolition.
She moved the bridge to this property placing it directly on the ground of the mansion's front lawn.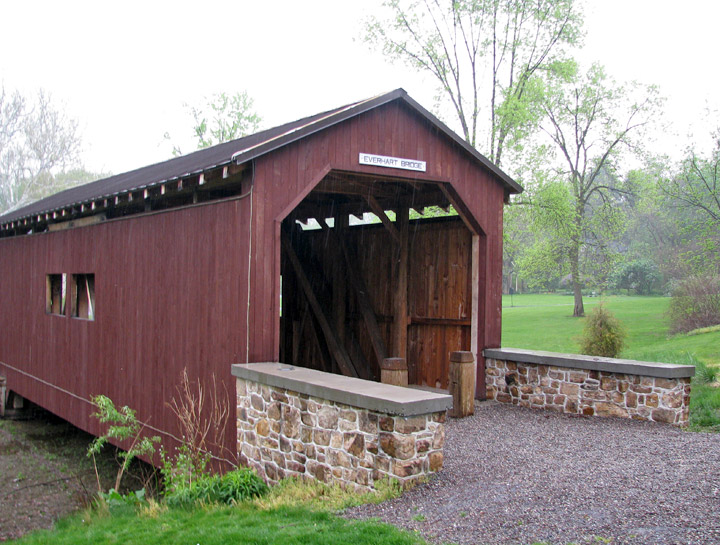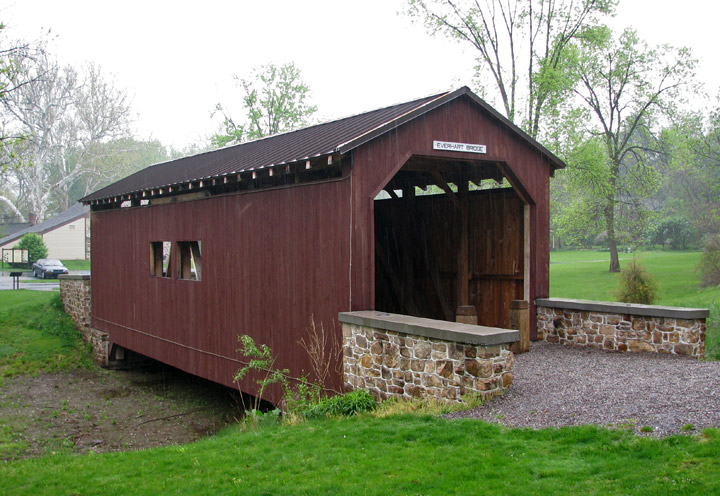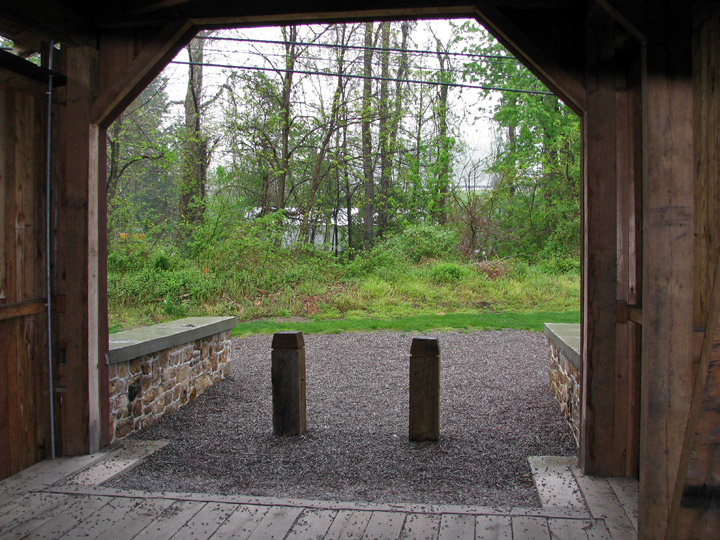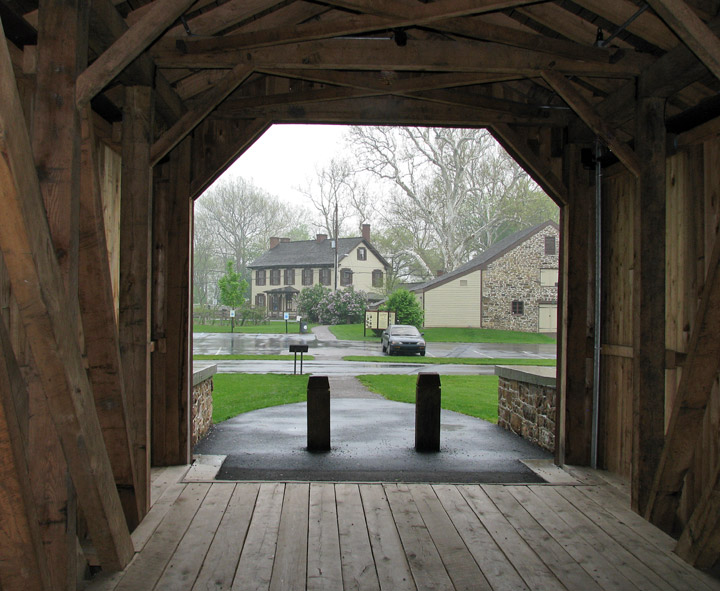 Fort Hunter tavern in background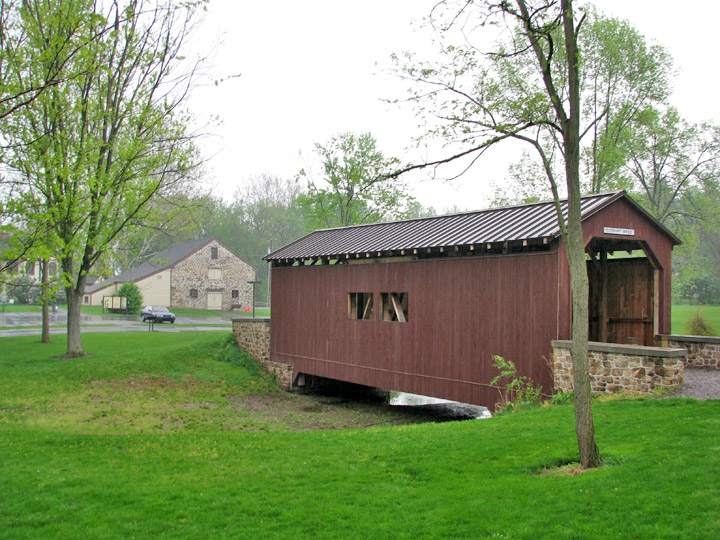 Fort Hunter Mansion Stable in background
---
---