Covered Bridges
of
Lehigh County
Pennsylvania
Bogert's Bridge
38-39-01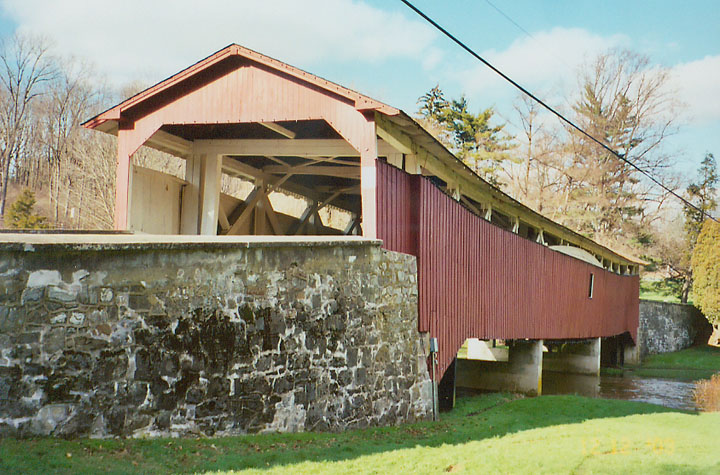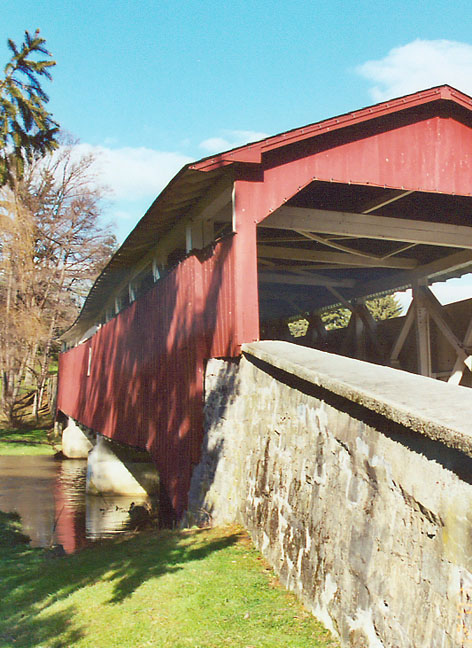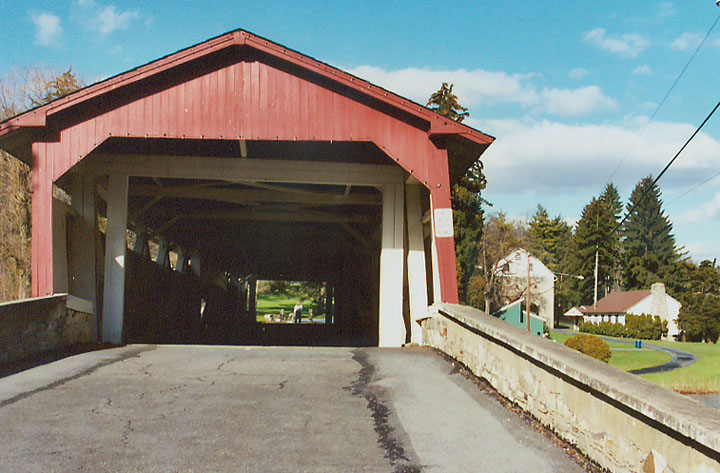 145 feet long, built in 1841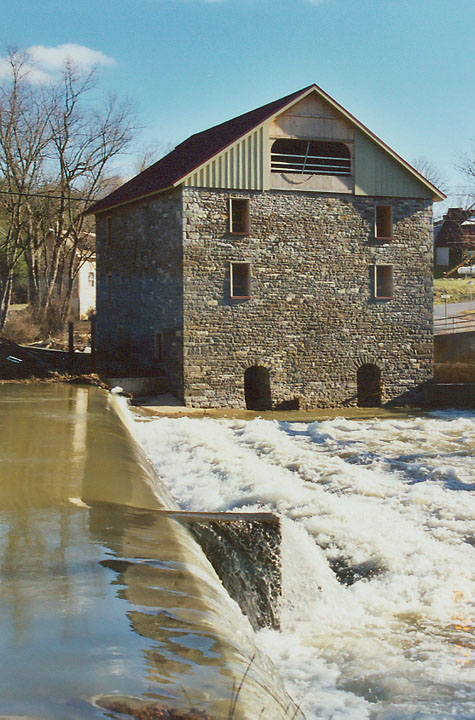 former mill on the Jordan Creek

Why are covered bridges covered?
A local country wit had the right answer: "The bridges are covered for the same reason our womenfolk wear long dresses. It protects the structure underneath that is seldom seen but appreciated just the same." The roof and sides shelter the floor and underpinnings from the weather. A wooden bridge, uncovered, might last twenty-five years. With a roof and sides, It can stand for over a century, just as the ones here have lasted.

Guth's Bridge
38-39-03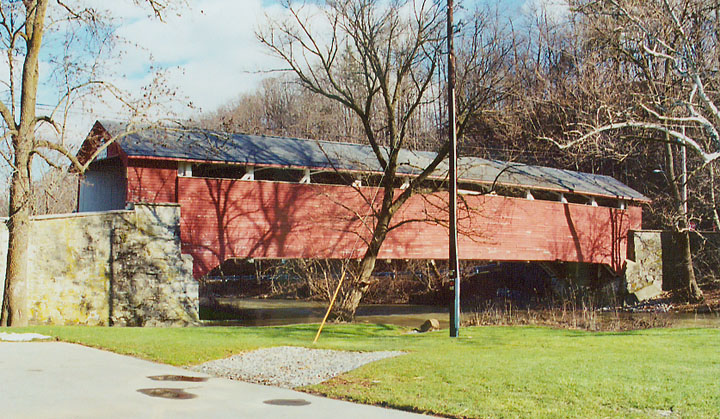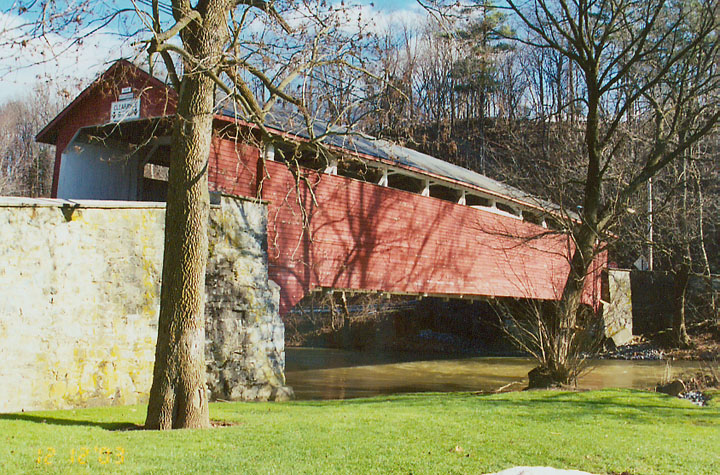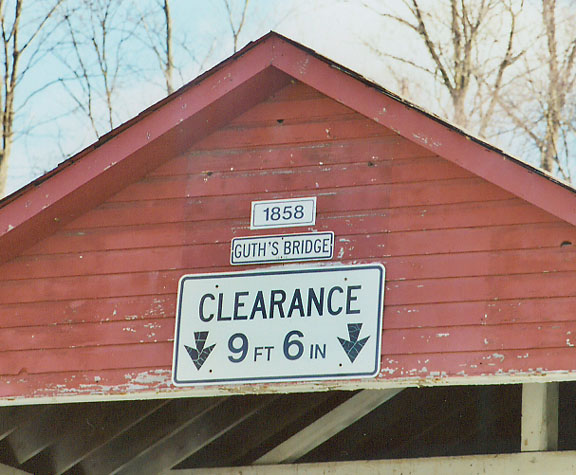 120 feet long, built in 1858

Who built these covered bridges?
Some bridges were the work of people in the area helping out a new neighbor, In much the same way as they held barn raisings to assist a new family. Some bridges were built by neighbors simply working for the common good. Sometimes mill owners built bridges to provide access for customers living across the stream. Bridge companies also built bridges. raising money by selling shares and then turning a profit by charging a toll.

Wehr's Bridge
38-39-02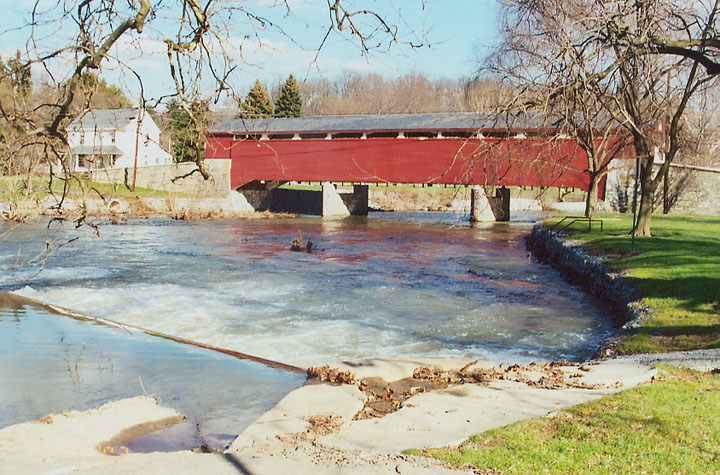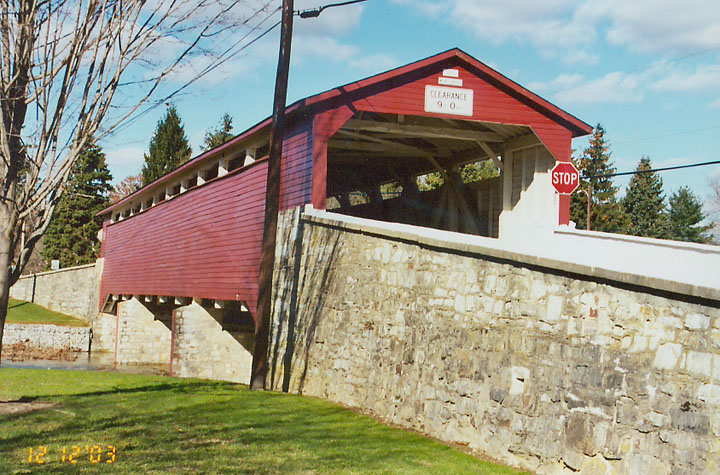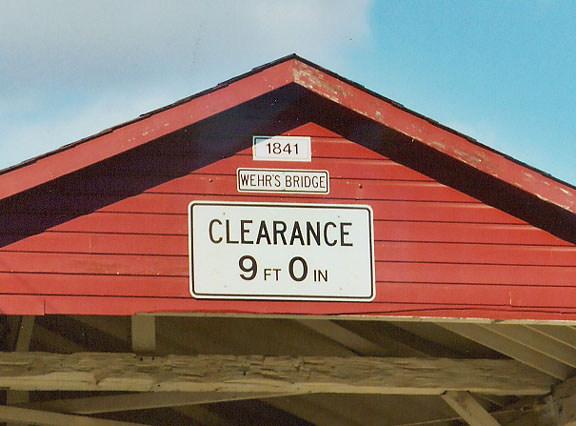 140 feet long, built in 1841

How were covered bridges constructed?
Nineteenth-century architectural ingenuity came to the fore in the design of covered bridges. Many forms of support systems were devised, but all these bridges have the large arches known as the Burr truss. This wide, sweeping arch, supported by braces and counter braces, is readily apparent on the inner sides of all these bridges. The roadbeds of the bridges usually consist of double planks of wood, and the parapets are stone. The siding may be horizontal or vertical and is usually painted.

Rex' Bridge
38-39-04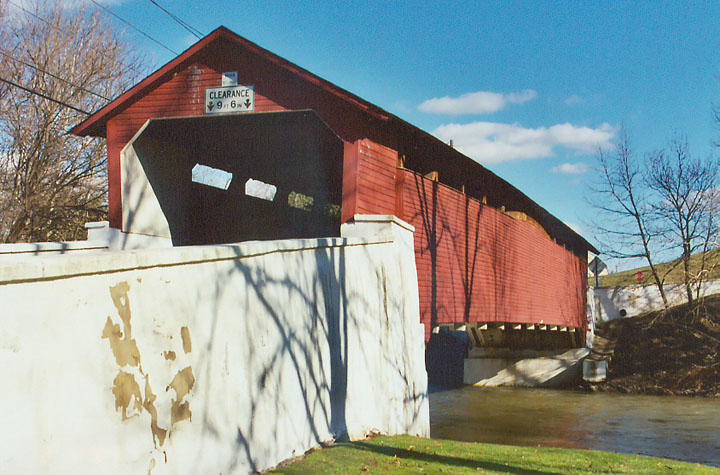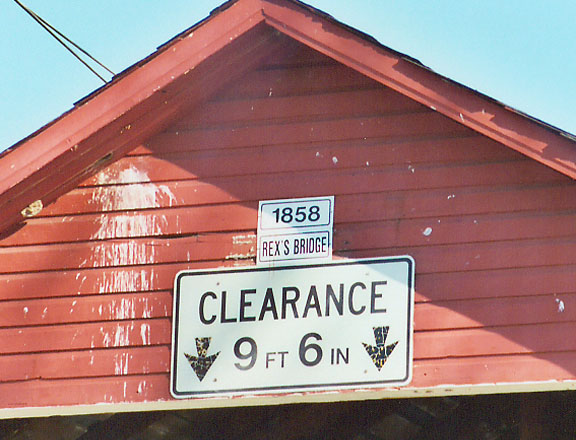 150 foot long, built in 1858

Why do people love covered bridges?
Covered bridges have a romantic quality that we associate with times when life moved more slowly. The bridges, constructed in the rich, rolling farmlands of southeastern Pennsylvania, were the scene of many Idyllic country moments. The shade they provided made them a natural place to pause from the summer's heat. Pausing was for some a chance to steal a private kiss, hence, their nickname "kissing bridges"!

Young boys, wending their way between field and home, found a covered bridge a good spot for an impromptu race from end to end. They might climb the trussed sides to watch pigeons nesting in the rafters, fish out the sides through loosened boards, or take a dip in the swimming hole below.

Geiger's Bridge
38-39-05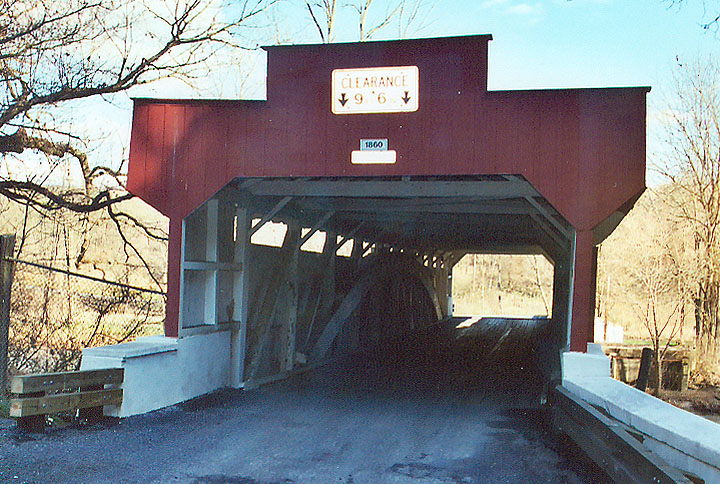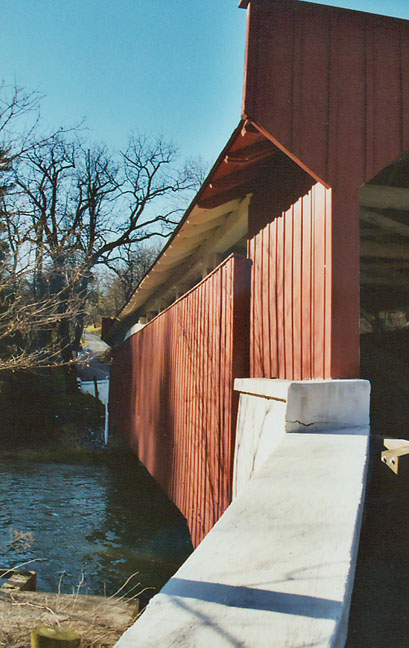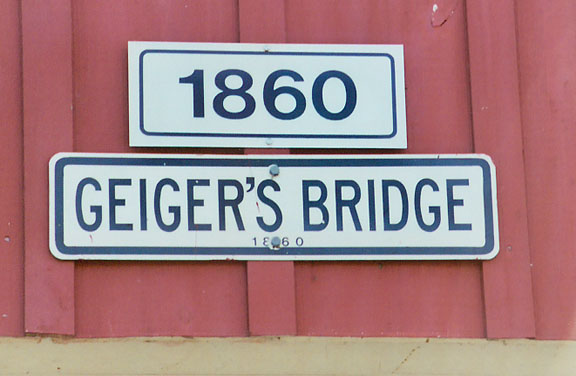 120 feet long, built in 1860

Girls, it is said, used the time spent traversing a bridge to make a wish. Ghosts and robbers were also reputed to linger inside the bridges, and their presence explained the strange noises that sometimes emanated from the bridges at night.

By day, the sides of covered bridges served as billboards. They were a handy bulletin board for dispensers of quack medicines, for political hopefuls, religious zealots, undertakers-anyone with an urgent message. The appeal of covered bridges for those early advertisers was very different from their appeal for us today. Admirers love the beauty and tranquility of the bridges, and want them to endure. As long as they do, one can hold on to the simple pleasure of a barefoot walk across their smooth, cool boards.

Schlicher's Bridge
38-39-06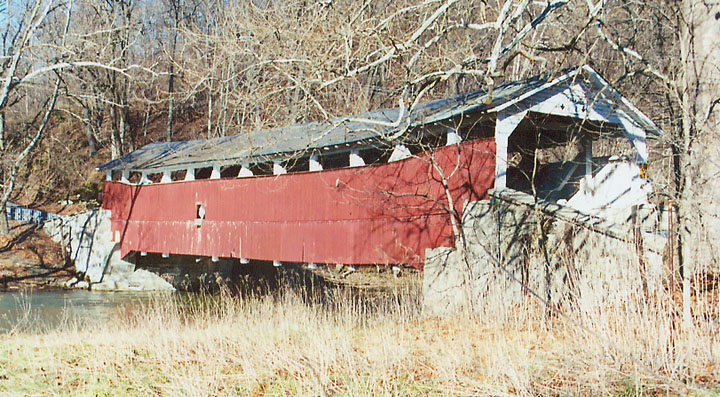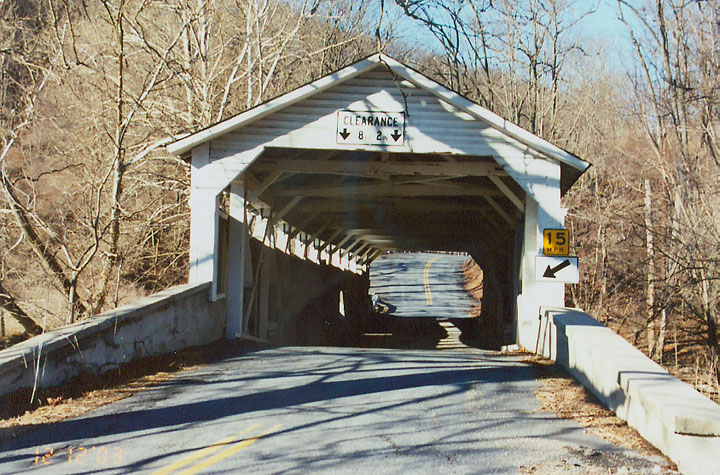 108 feet long, built in1882

How many covered bridges still exist?
There are 1,500 covered bridges in the United States, and 250 of them are in Pennsylvania. That figure qualifies the state as the Covered Bridge Capital of the World. Floods and hurricanes, fires, termites and rotten timbers have destroyed many of the bridges, and others have succumbed to the demands of modern travel. By the end of the Civil War, wooden bridges were already becoming old-fashioned because iron bridges allowed for greater speed. Today, steel and concrete bridges are certainly faster and more durable

Covered Bridges of Madison County, Iowa