Kennett Square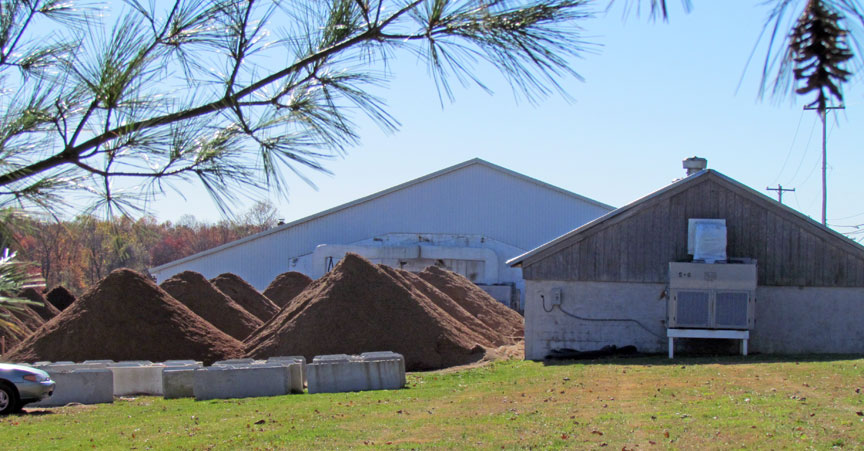 mushroom producer
Kennett Square is a borough in Chester County, Pennsylvania, United States. It is known as the Mushroom Capital of the World because mushroom farming in the region produces over a million pounds of mushrooms a year. To celebrate this heritage, Kennett Square has an annual Mushroom Festival, where the town shuts down to have a parade, tour mushroom farms, and buy and sell food and other goods. It is also home to the corporate headquarters of Genesis HealthCare which administers elderly care facilities. Its population was 5,273 at the 2000 census.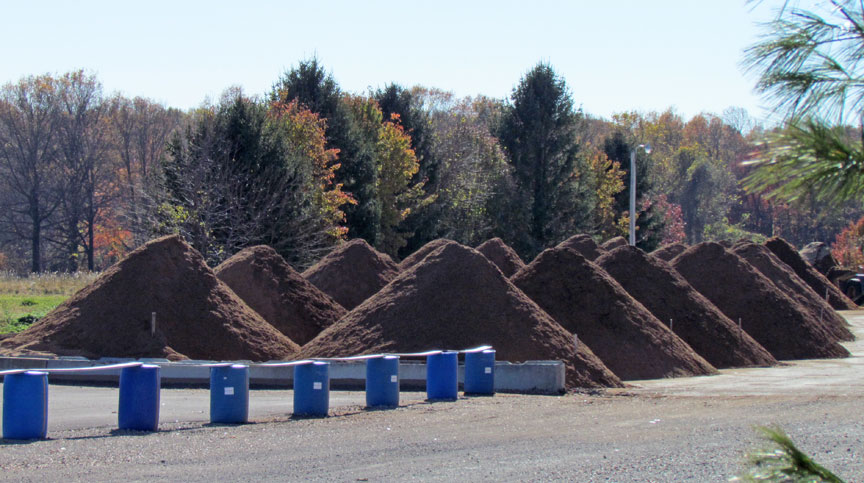 material being prepared for mushroom growing
The area to become known as Kennett Square was originally inhabited by the Lenape Native Americans. The town was originally called Kennett Square, with the name "Kennett" coming from the River Kennet in Berkshire, England, and "Square" coming from the original land grant from William Penn of one square mile. It was the site of General Sir William Howe's march to the Battle of Brandywine during the American Revolution.It was also known as an important part of the Underground Railroad that helped slaves escaping to the North for freedom. Many of its prominent citizens helped slaves escape on the Underground Railroad.In 1853, a group asked for Kennett Square to be incorporated, and by 1855 it held elections.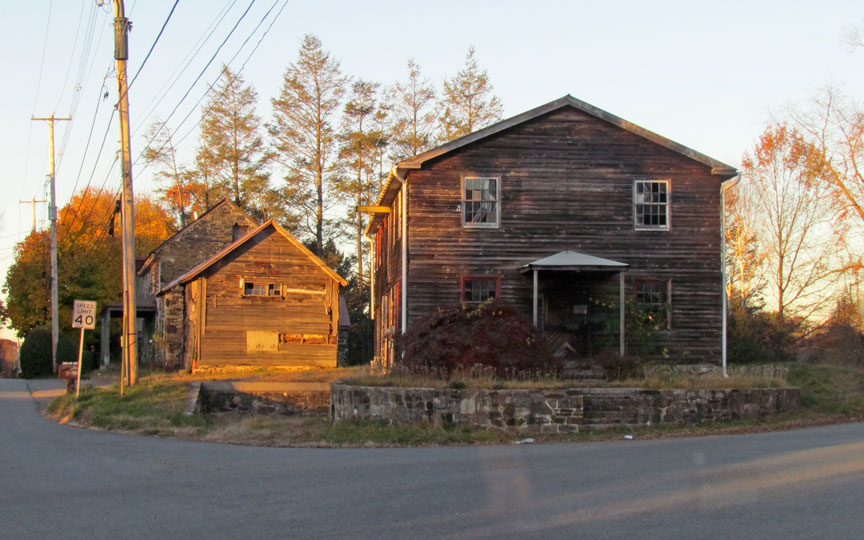 frame building in early morning light
Kennett Square's William Swayne is credited with introducing mushroom growing to the area. He grew carnations, a popular local commodity around 1885, and wanted to make use of the wasted space under the elevated beds. He imported spawn from Europe and started experimenting with mushroom cultivation. The Kennett Mushroom Festival is held annually in early September.
Text from Wikipedia
---
---