Daniel Boone Homestead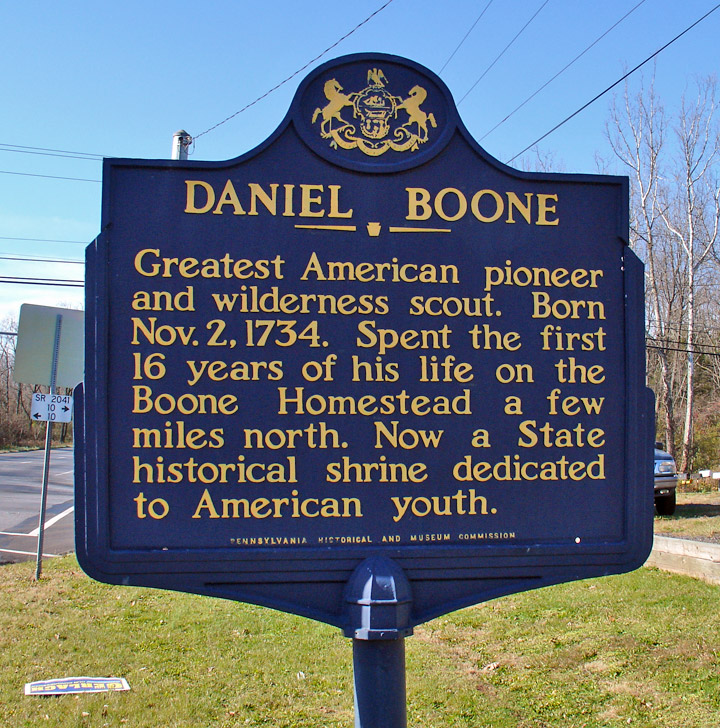 The Daniel Boone Homestead, located near Reading, Pennsylvania, is a state historic site which preserves a number of historic structures. The Homestead offers many historic programs and exhibits, preserves 579 acres of open space, and provides passive recreational areas.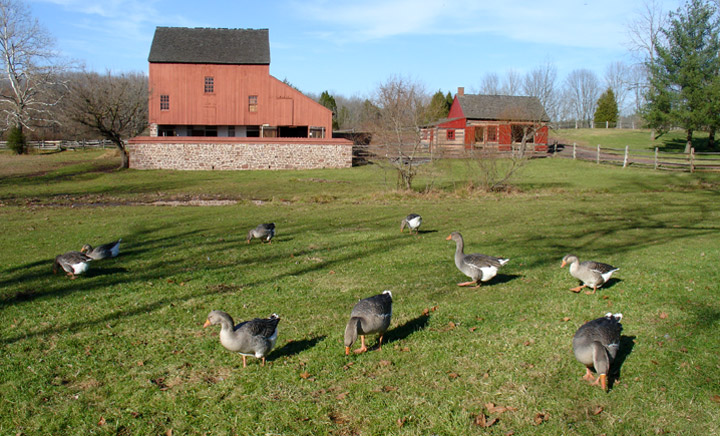 the farm
Daniel Boone's parents first settled the site in 1730 and the region was populated by many diverse people-- English, Welsh, Scots-Irish, Germans, Swedes, Huguenots and Lenape Indians. Daniel was born here in 1734 and spent his first 16 years here before his family migrated to North Carolina.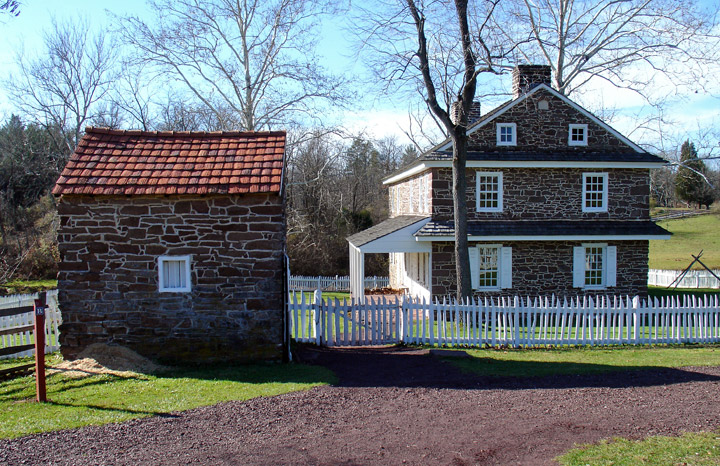 Boone House

The Boone House began as a one-room, one-story log house built by Squire Boone in 1730, and included a cellar with a spring. Daniel was born in the log house in 1734.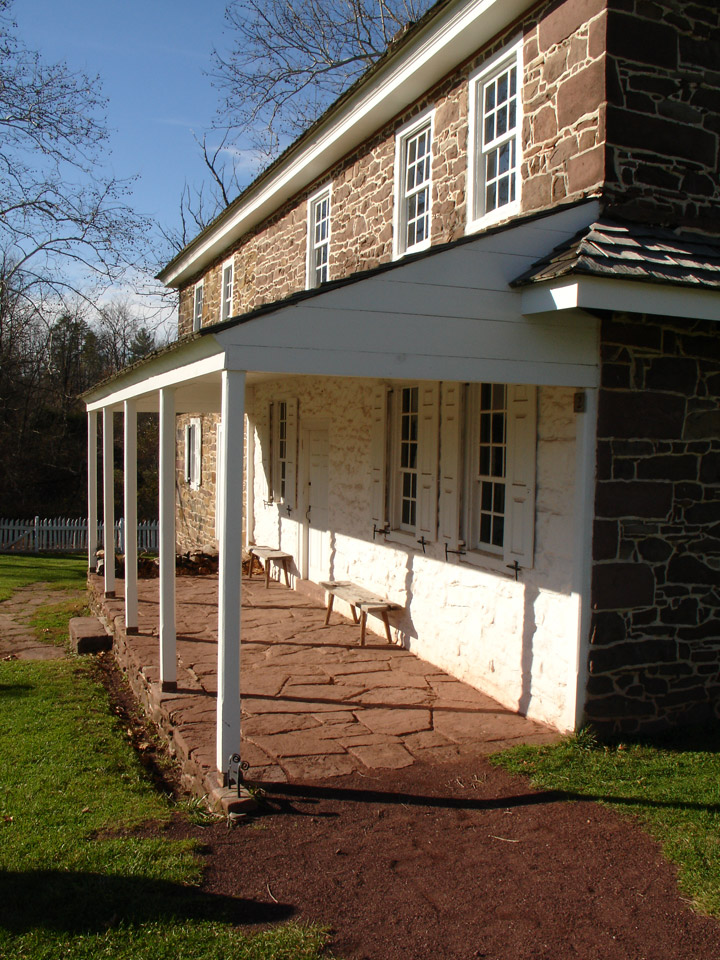 Sometime around the middle of the century, the large, stone two-story section of the present house that is fronted by the porch was built and attached to the log house.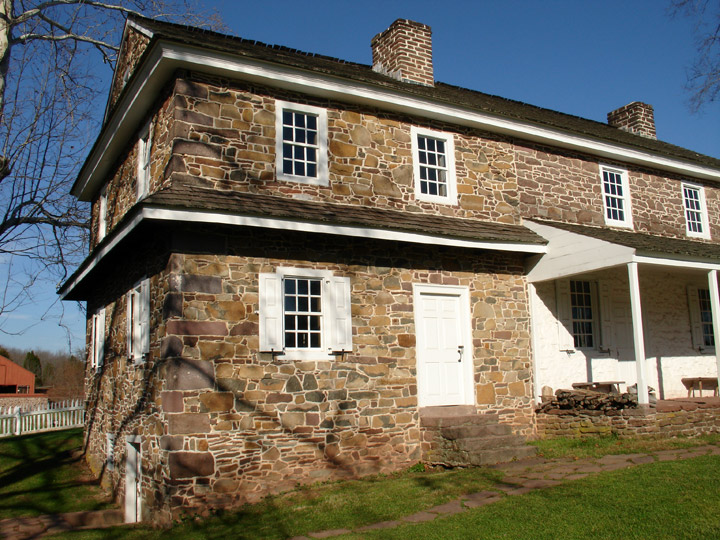 This larger section was constructed either by the Boones or by the second owner, William Maugridge. John DeTurk, a later owner, razed the log-house section in 1779 and replaced it with the two-story section of stone to the left of the porch (as you face the house). DeTurk retained the original log-house foundation and cellar.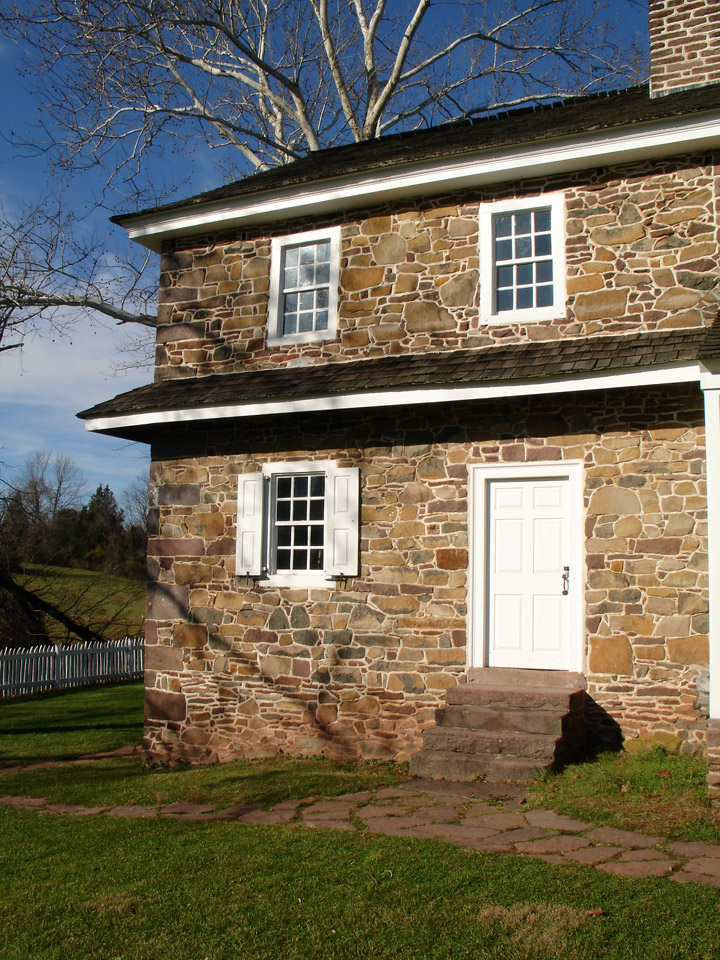 built on the foundation of the log house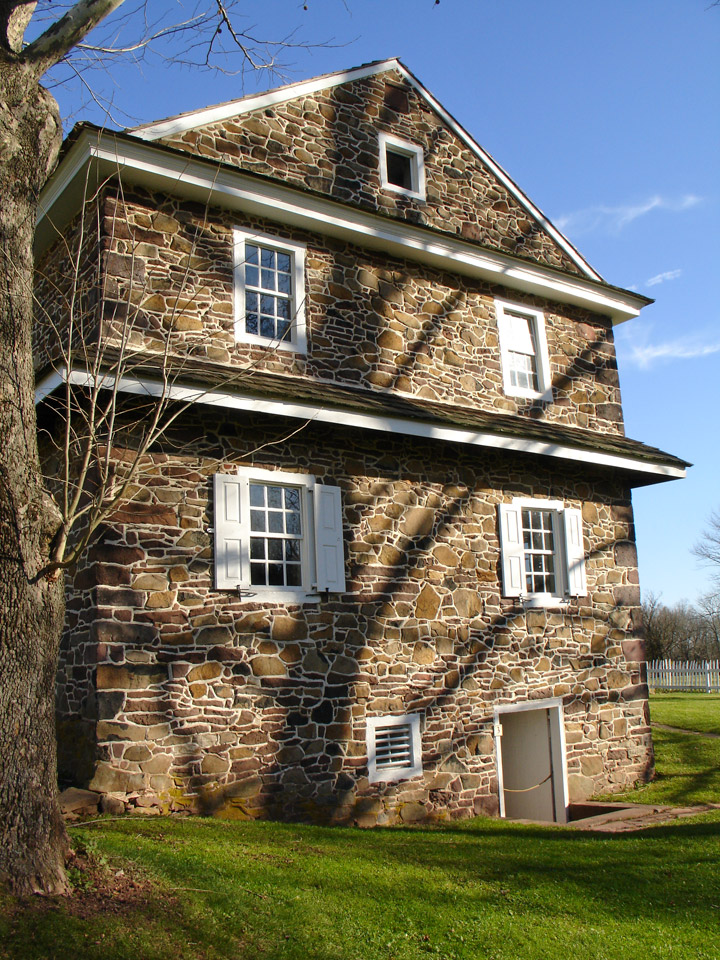 door to the spring house on the lower right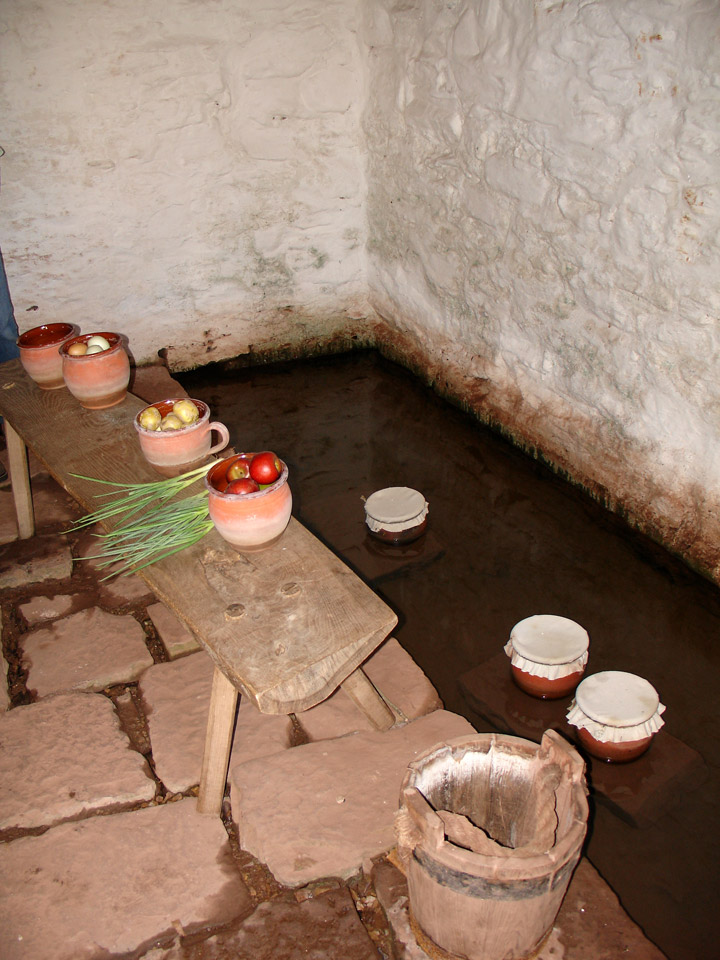 spring house
(food in crocks was kept cool by the spring water)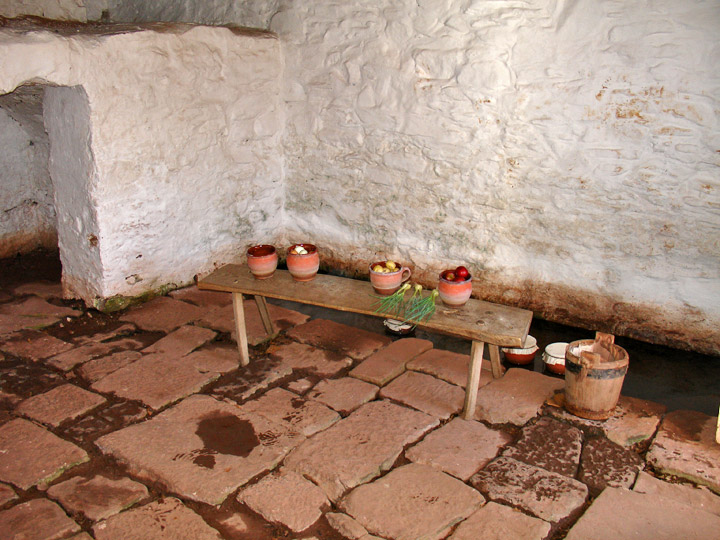 the spring house
---
The Interior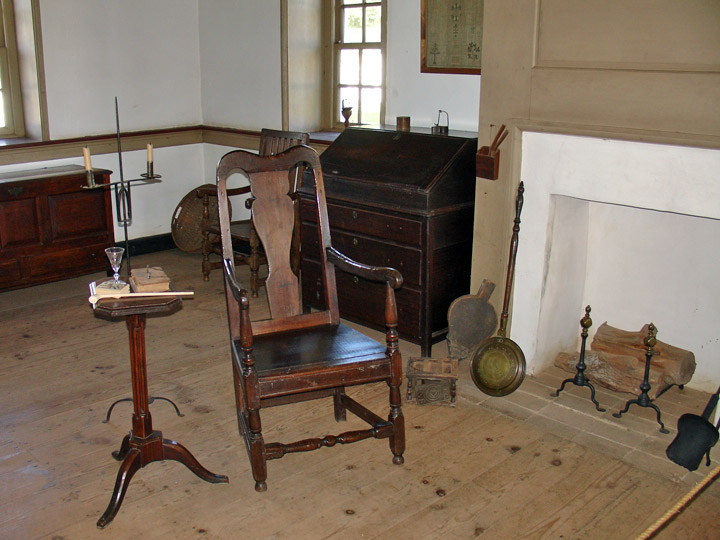 living area in the newer addition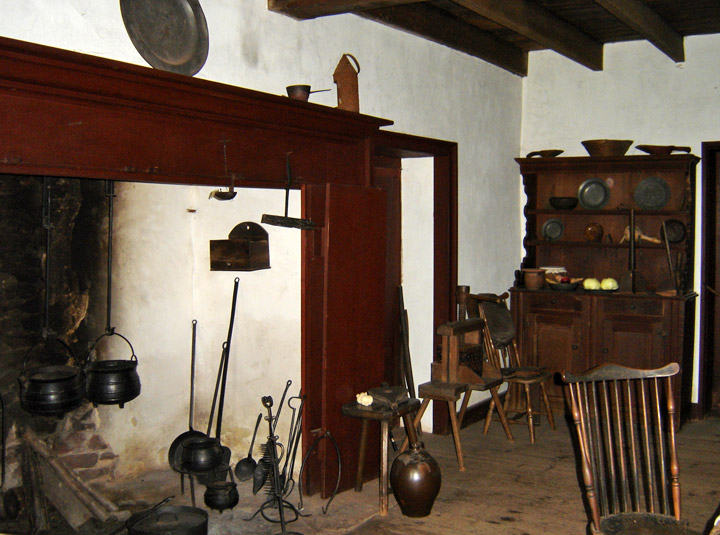 kitchen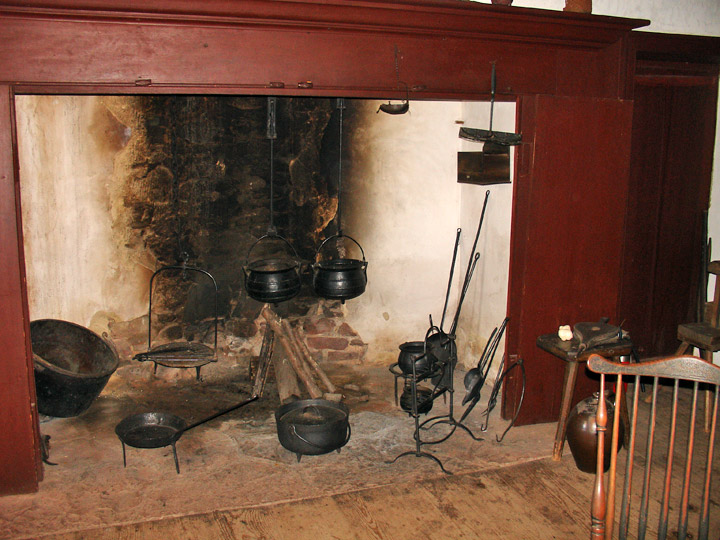 fireplace for cooking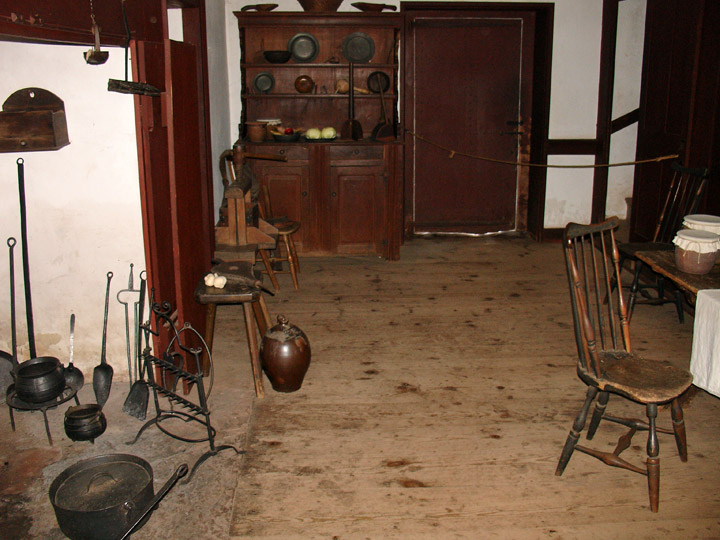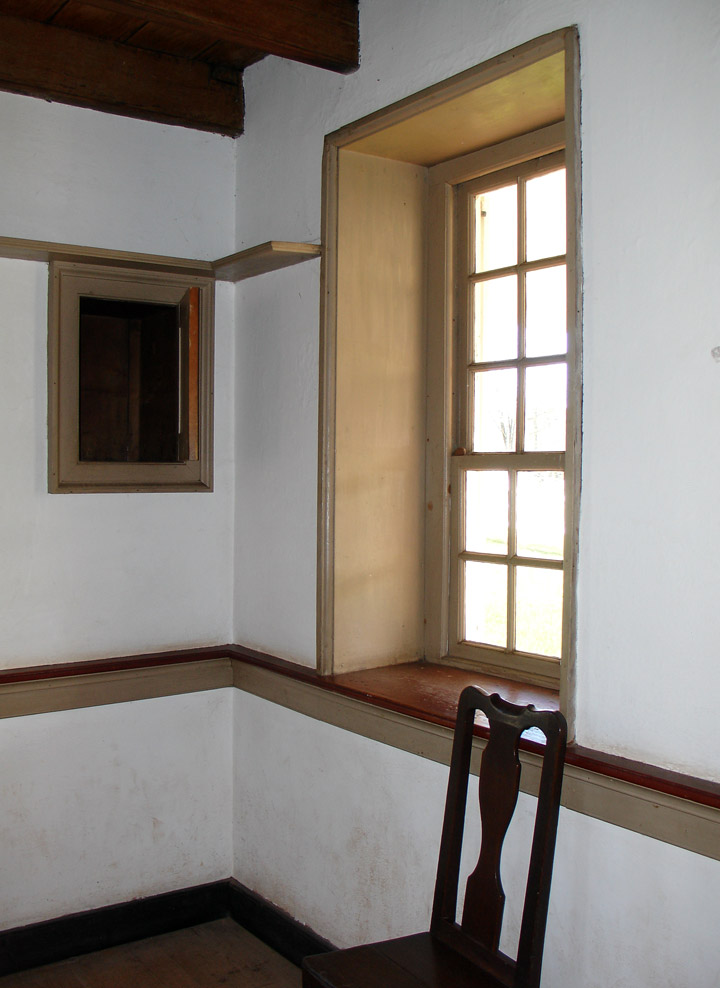 deep window wells due to the thick stone walls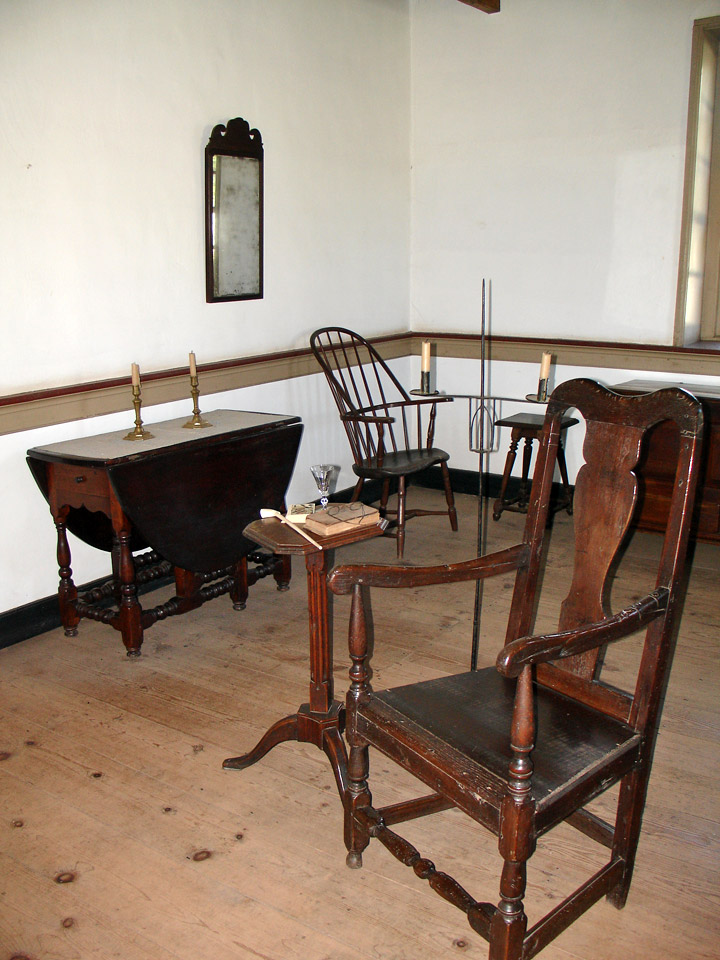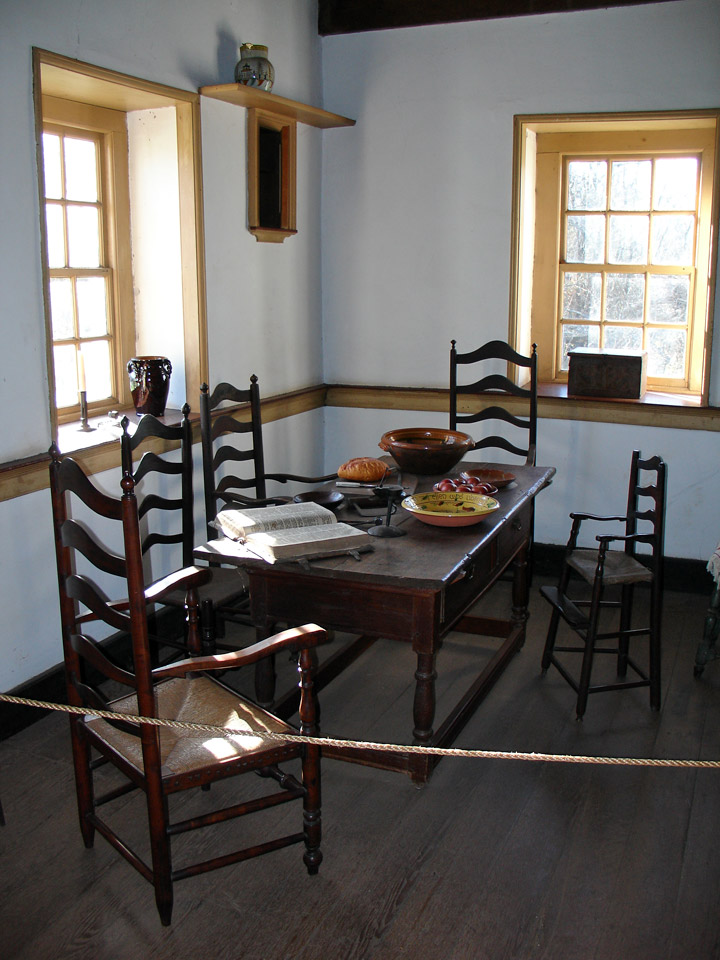 dining area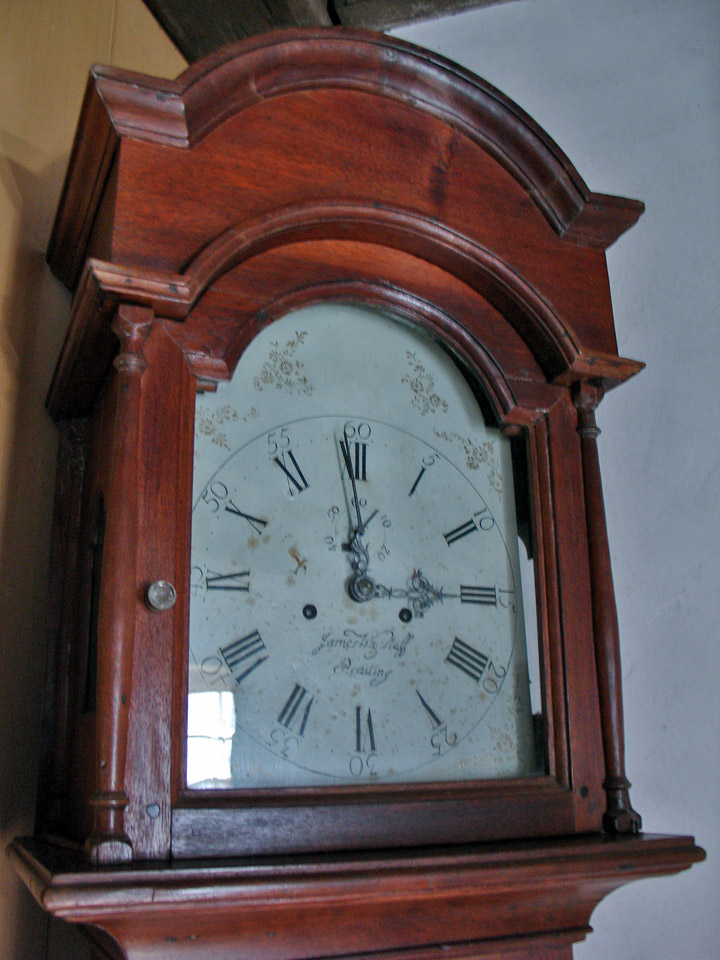 grandfather clock made in nearby Reading, Pennsylvania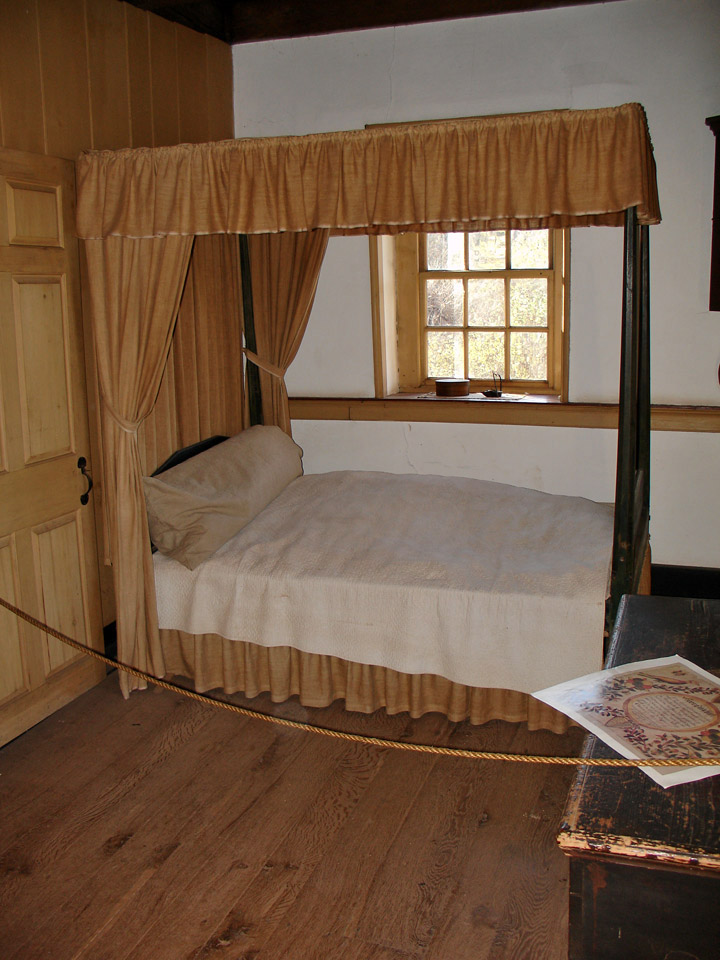 bedroom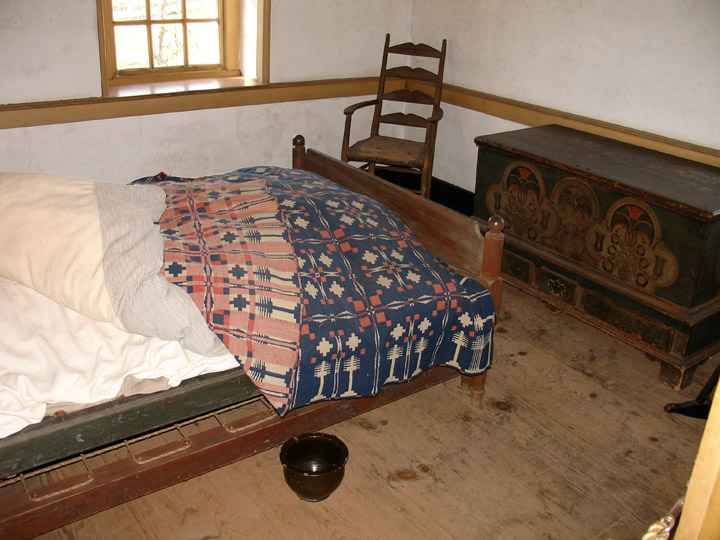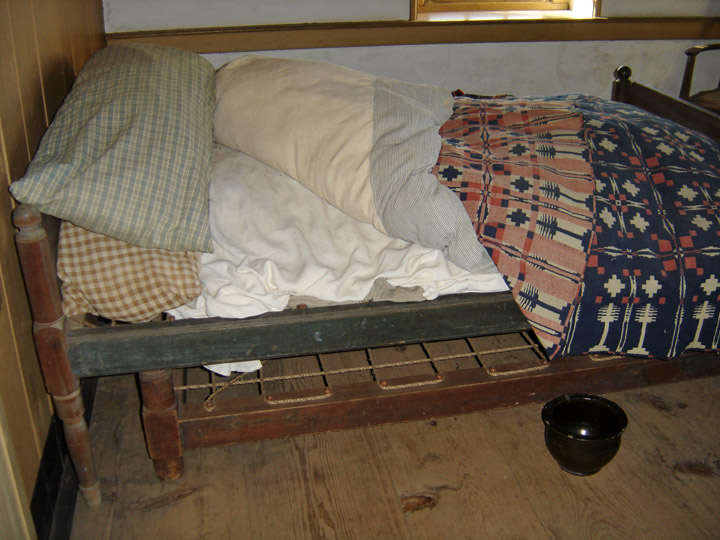 with a pullout trundle bed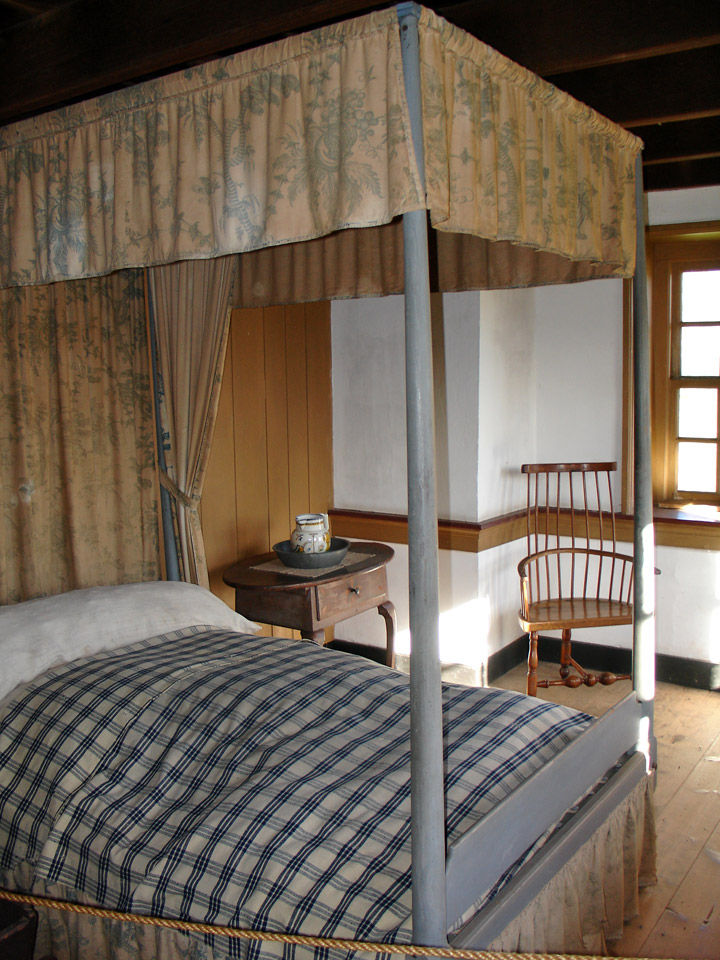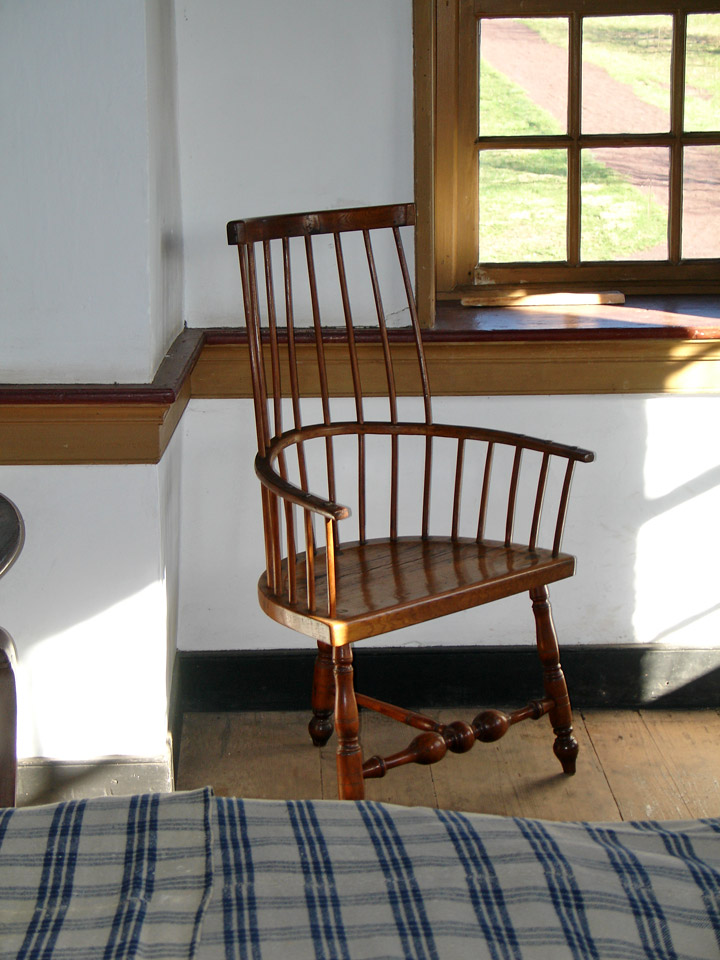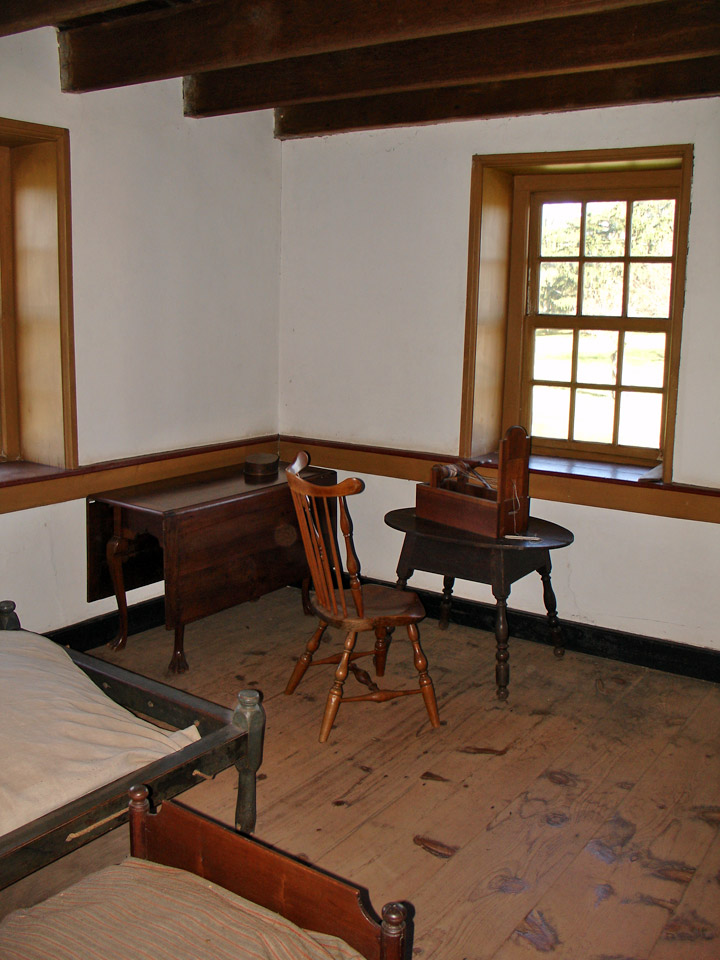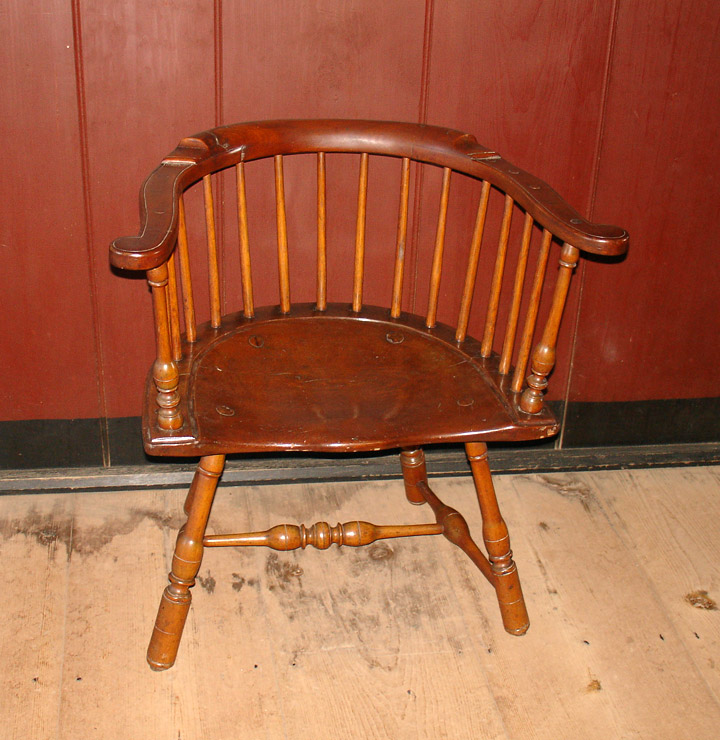 ---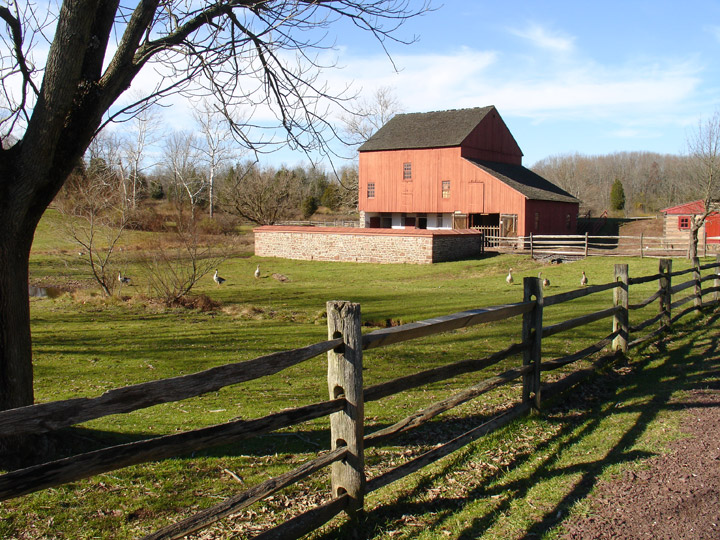 Homestead Barn
This Pennsylvania German bank barn is the type which the DeTurk family probably owned in the late eighteenth century. Portions of this barn are original; the lower level was a stable for animals, with the shed to the right as you enter used for wagon and implement storage.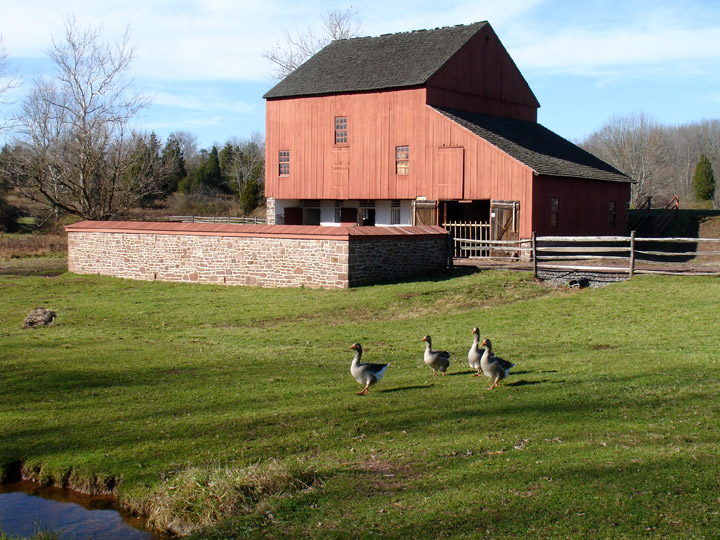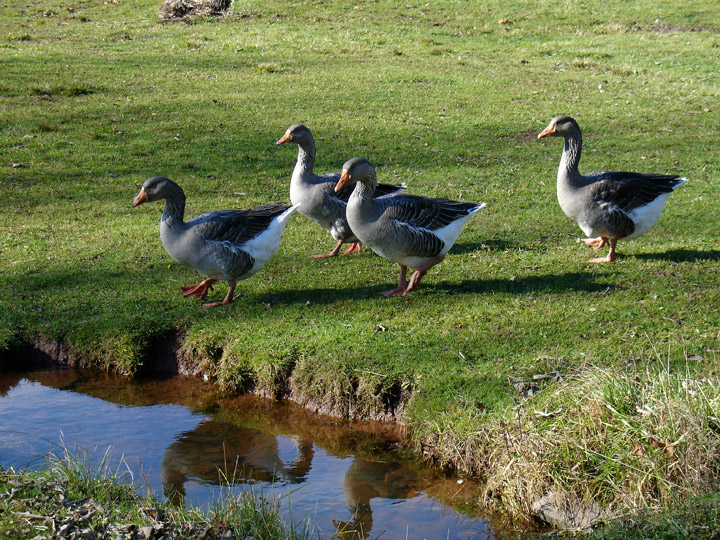 geese coming to water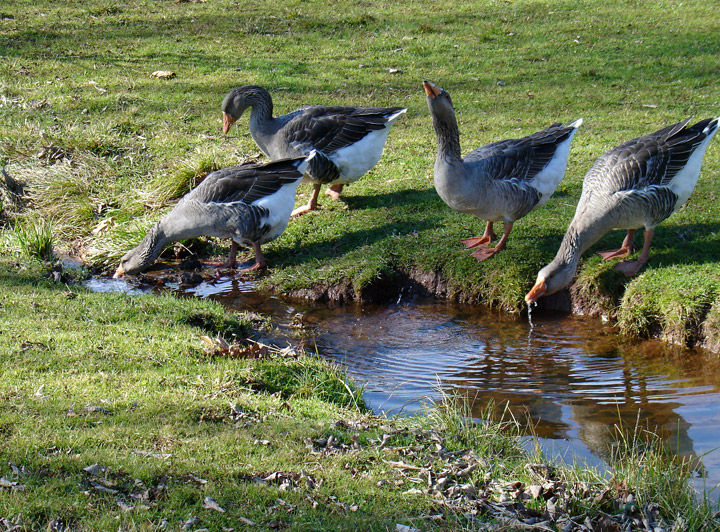 and drinking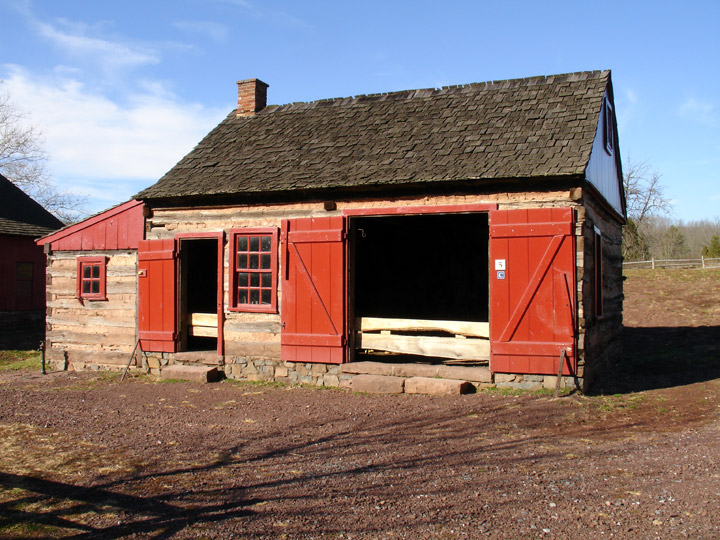 Blacksmith Shop
Squire Boone was a blacksmith by trade and would have had a building similar to this on his farm. This structure dates from 1769 and was moved to this site from nearby Amityville. Rural blacksmiths produced and repaired wrought-iron tools and hardware for farm and home, and they shod their horses and oxen.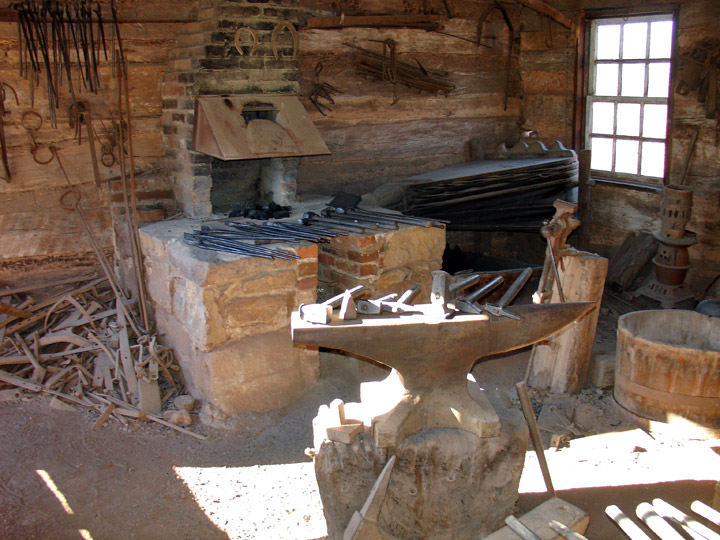 interior of the blacksmith shop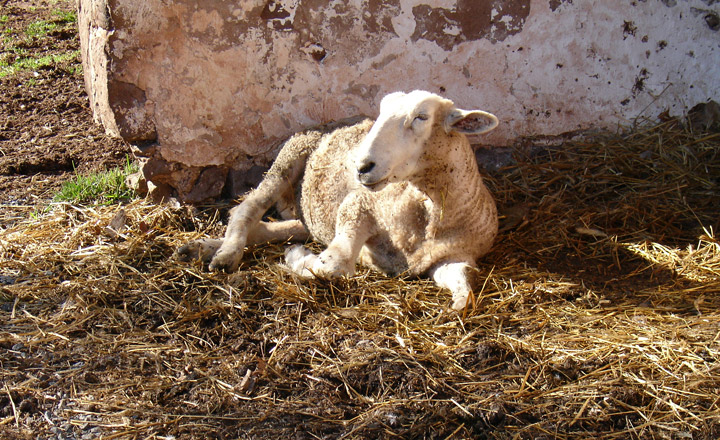 lamb which recently lost its wool to the shearer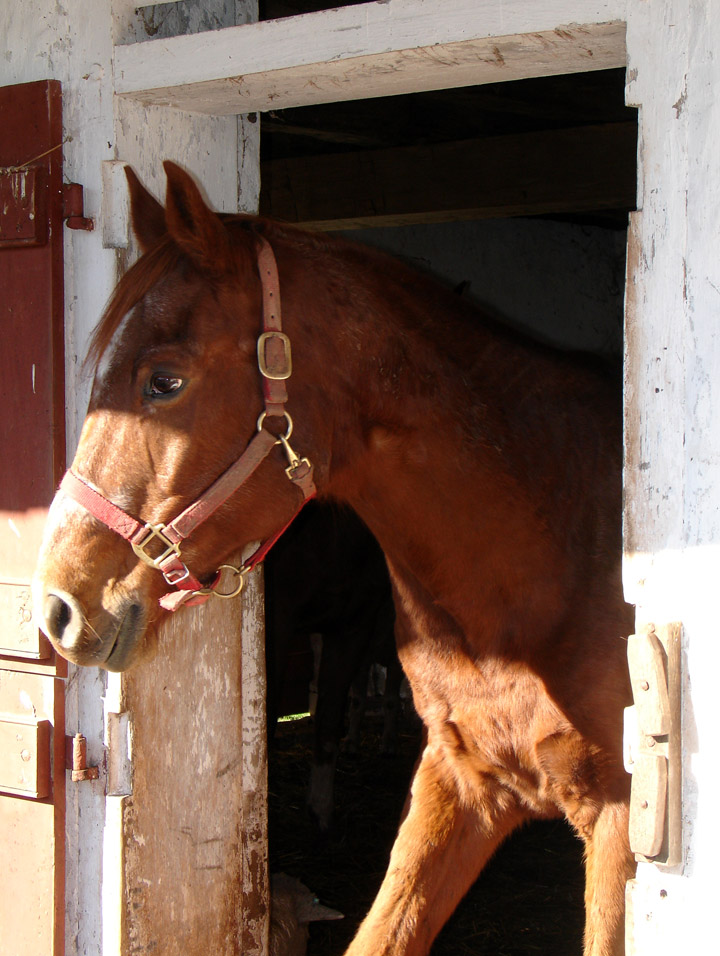 curious horse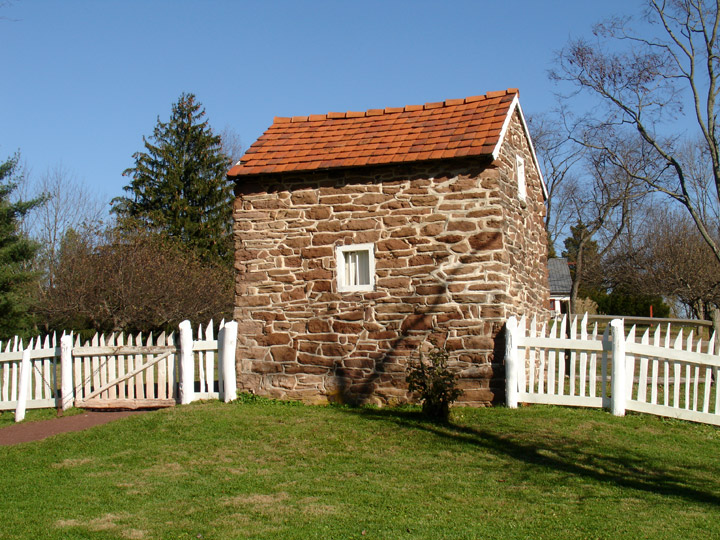 Smokehouse
This structure was probably built by the DeTurk family in the late eighteenth century. It was used to smoke pork and other meats as a means of preservation, with the meat hung from the joists above and the fire built directly on the dirt floor below. Apple and hickory were the woods preferred for the fire. Above the loft was a meat-storage area.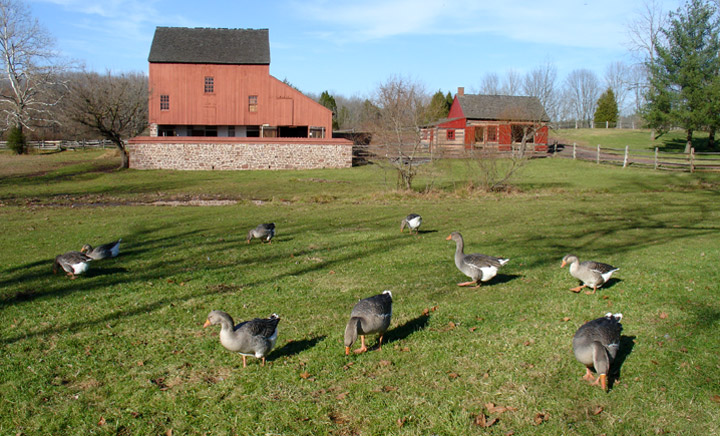 the farm scene
---
---