Leon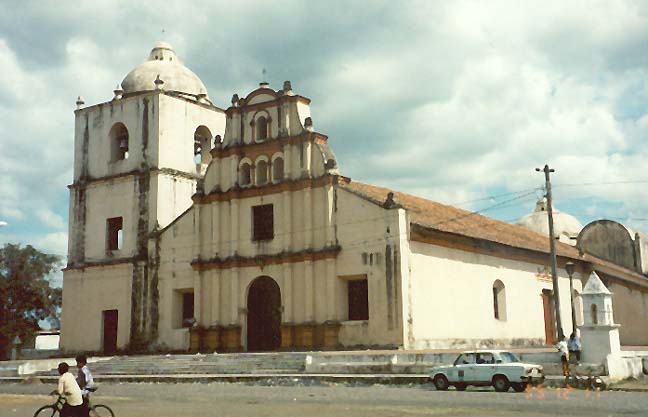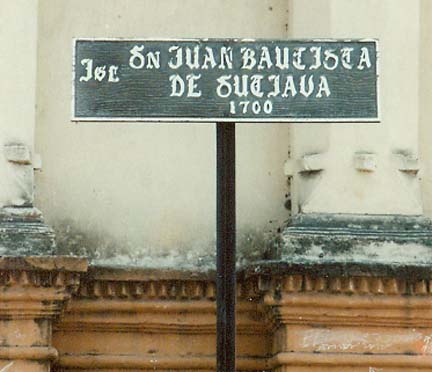 on the outskirts of León
León (city, Nicaragua), city, western Nicaragua, capital of León Department. León is the transportation and cotton-trading center for the surrounding agricultural region. Manufactures include furniture, shoes, and leather goods. The city is the site of the Autonomous National University of Nicaragua (1812) and an 18th-century cathedral, one of the largest in Central America. León was founded in 1524. During the 19th century it was the center of the Liberal Party. Population (1995 estimate) 150,000.
Text from Microsoft Encarta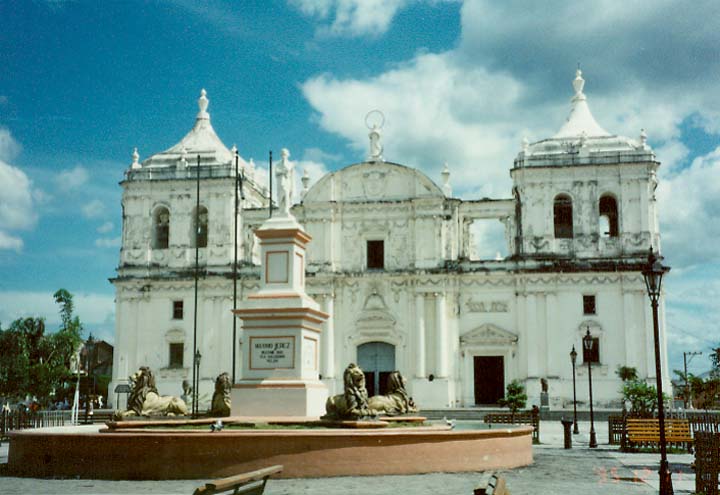 the Basilica Cathedral of Leon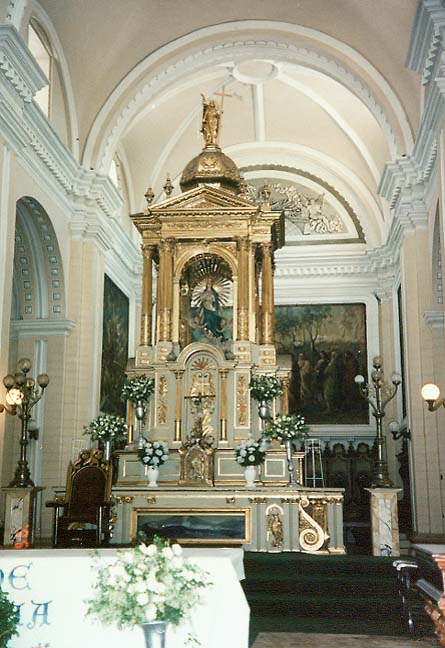 the altar
Christ in a side chapel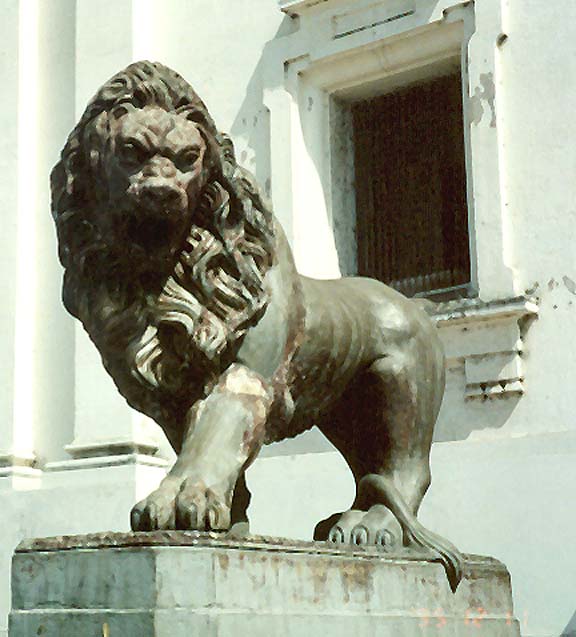 the guardian Lion of Leon
(at the entrance to the Cathedral)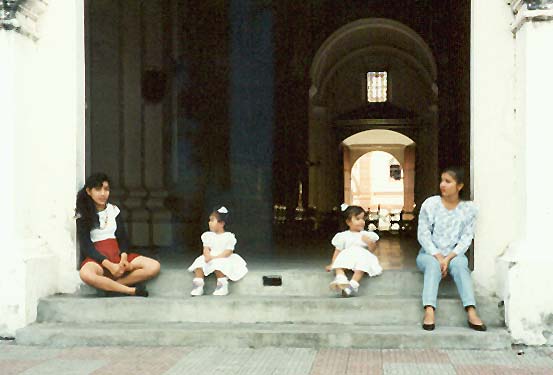 twins?
ashes from a recent volcanic eruption gathered in the street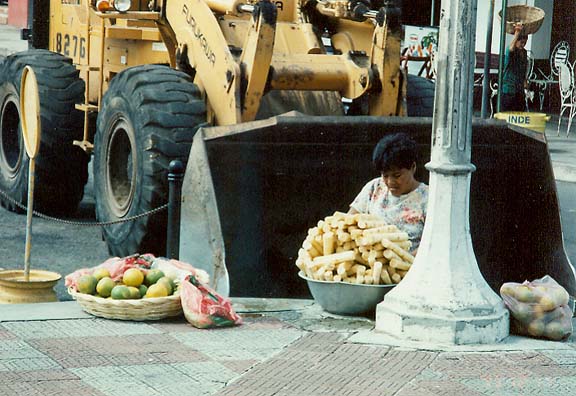 selling food in front of the loader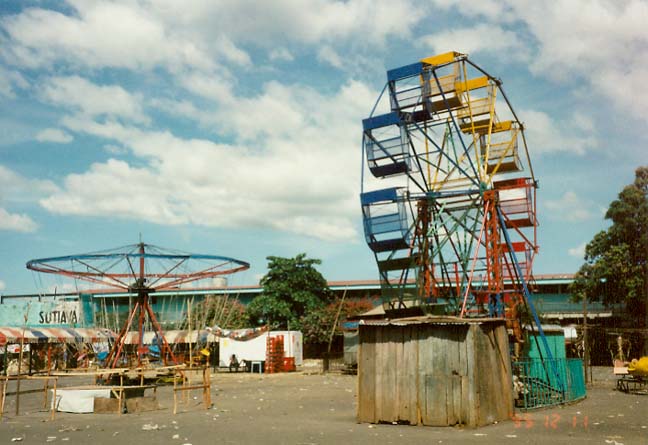 children's amusements in the square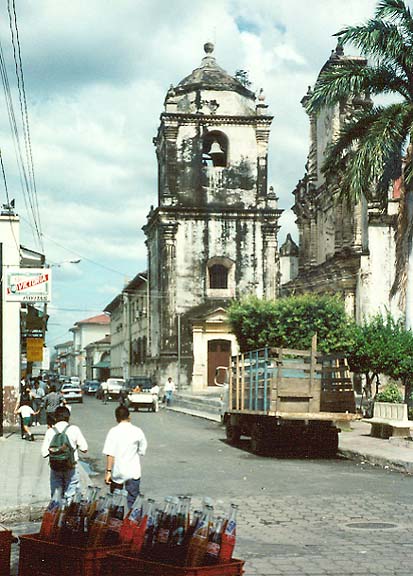 side street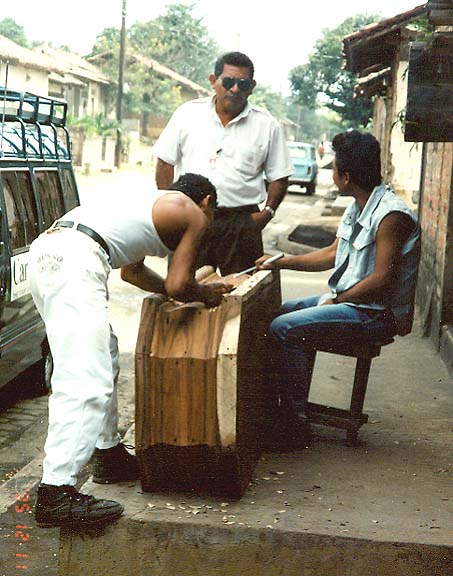 casket maker?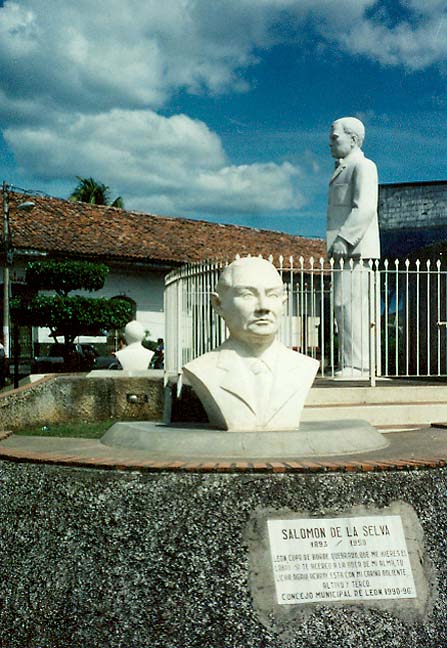 local statesman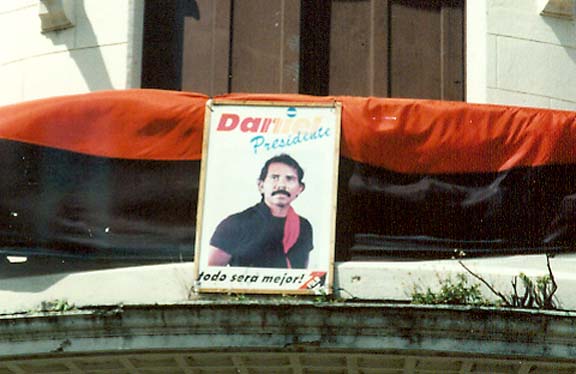 Ortega running for President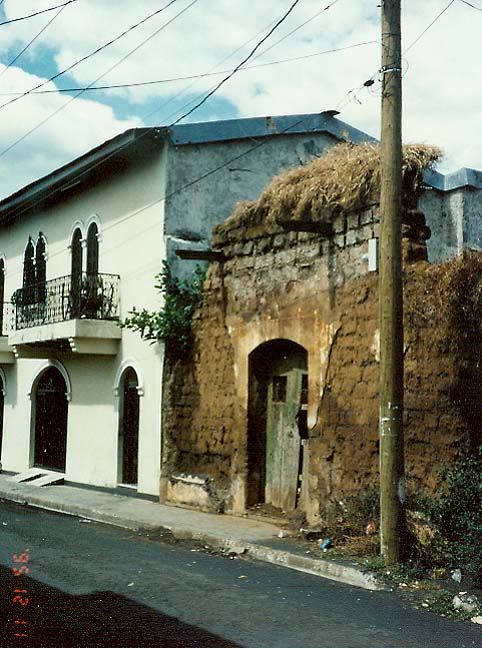 old and new

Return to Central America page