Antebellum homes in Natchez
Magnolia Hall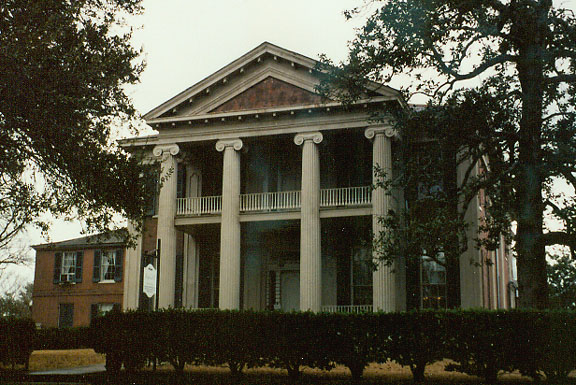 ca. 1858. Pearl at Washington St.
The last great mansion built in Natchez prior to the War Between the States,
it is one of the finest examples of Greek Revival architecture.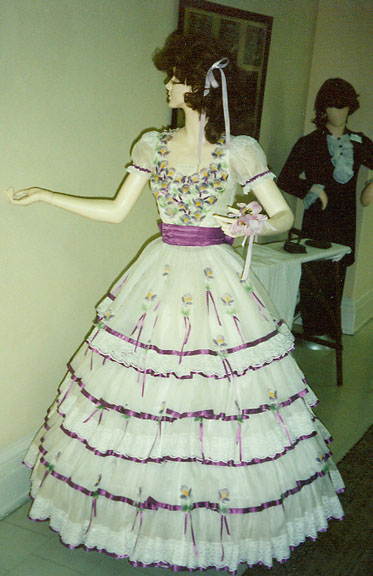 Features a costume museum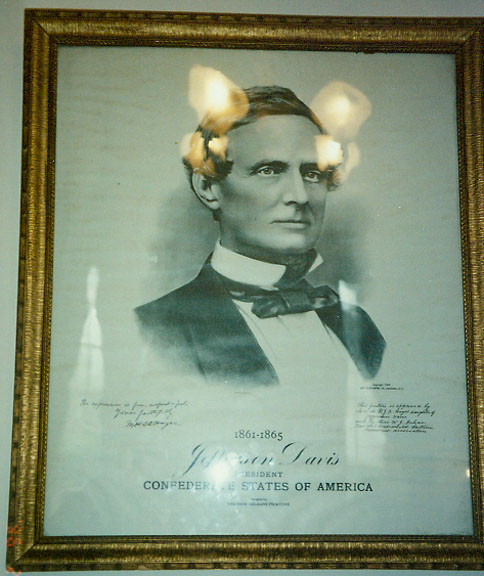 every hallway had a portrait of Jefferson Davis
illuminated by an elaborate candle chandelier

Governor Holmes House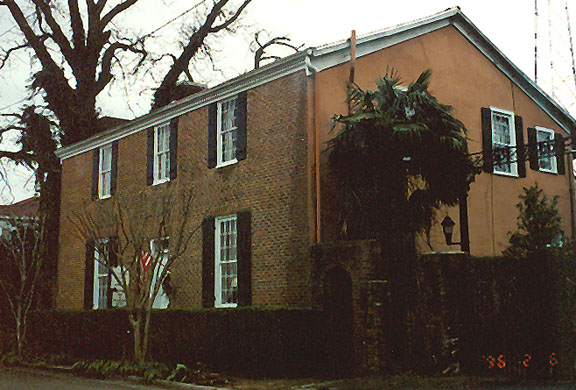 ca. 1794. South Wall Street.
This elegant residence was the center of Natchez society when Governor David Holmes was the last governor of the Mississippi Territory and first governor of the state of Mississippi.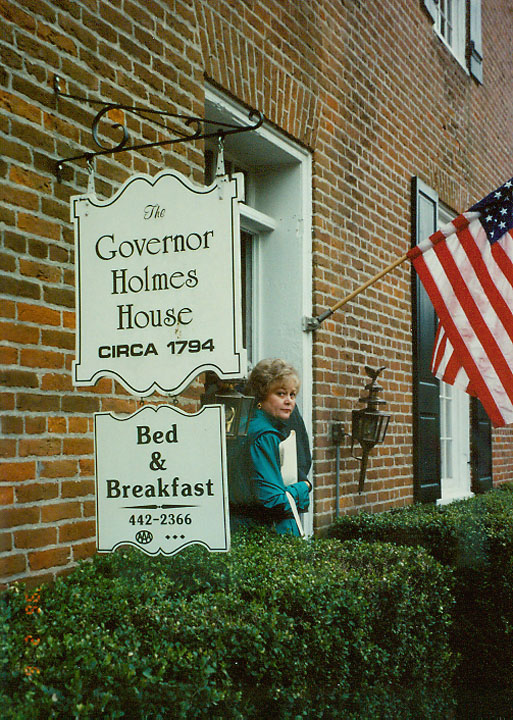 now a Bed & Breakfast

The House On Ellicott's Hill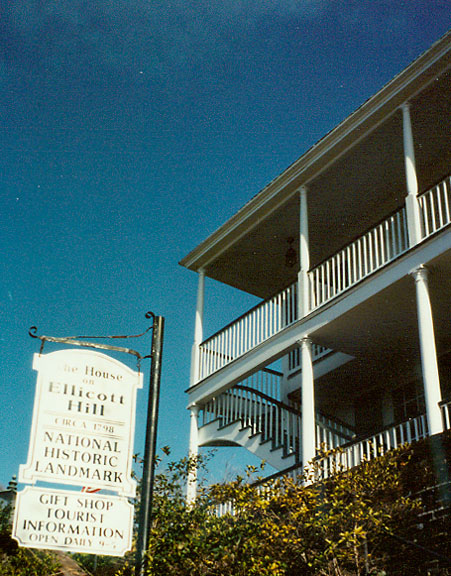 ca. 1798. N. Canal St. Andrew Ellicott, in defiance of Spain, raised the American flag on this hill in 1797.
Overlooking the terminus of the Natchez Trace,

Rosalie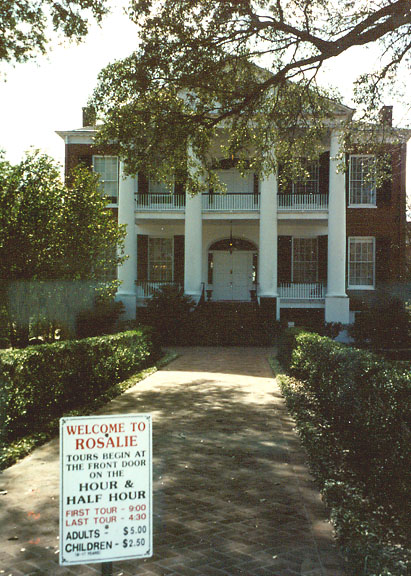 Rosalie

ca. 1820. Broadway St. Located on the Mississippi Bluff near the site of
the Natchez Indians' massacre of the French at Fort Rosalie.
It was the headquarters of the Union Army during the War Between the States.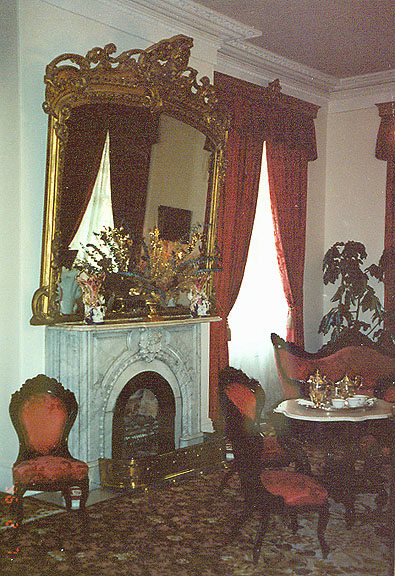 sitting room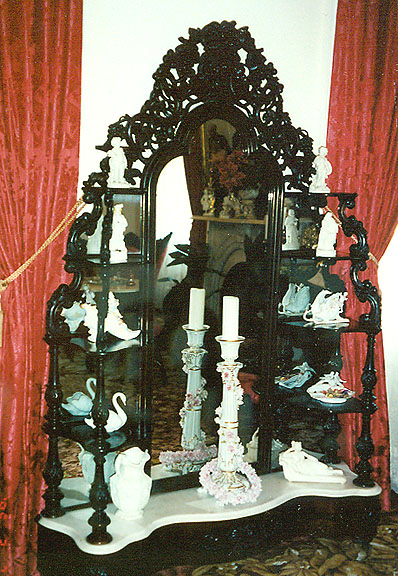 distinctive style of furniture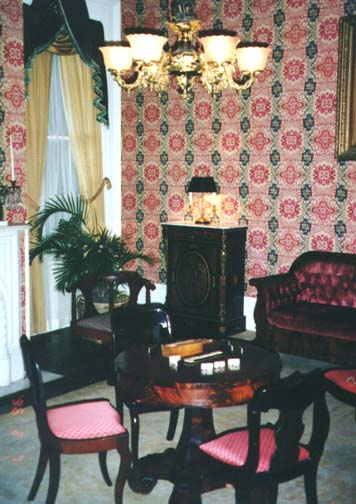 the interior of "Rosalie"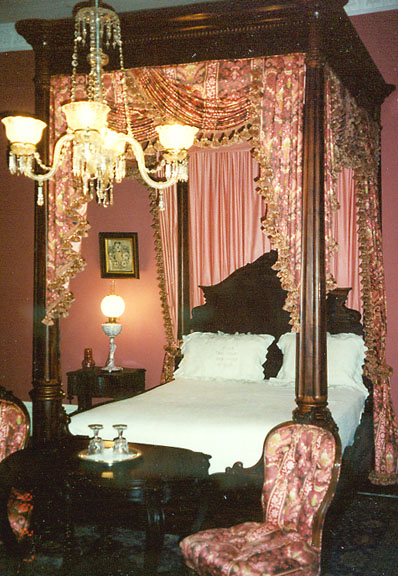 pink bedroom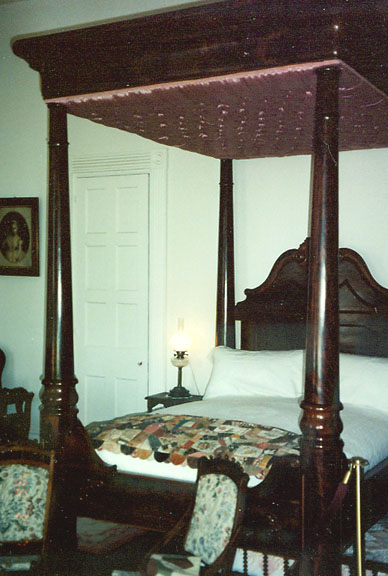 mahogany bed room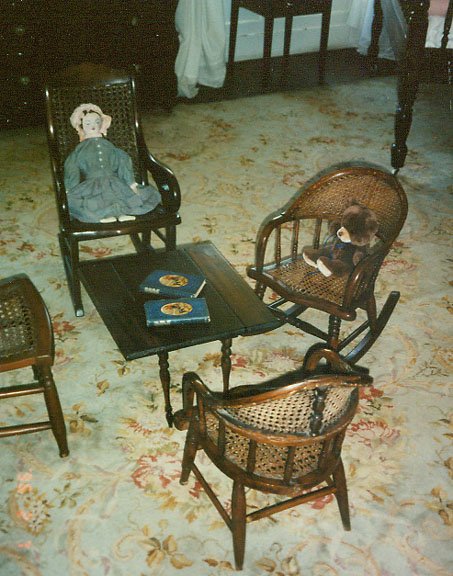 children's room

Longwood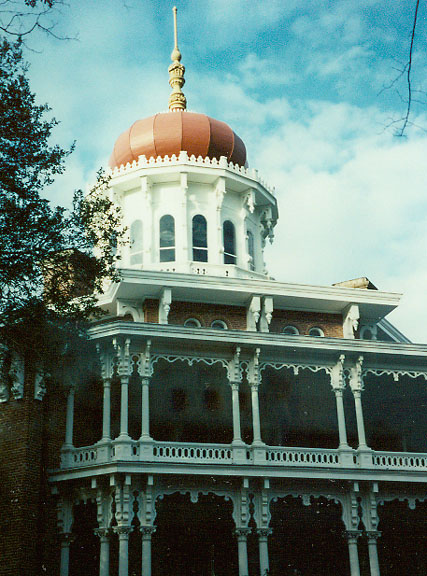 Longwood
ca. 1860-1861. Lower Woodville Rd. The grandest octagonal house in America.
Superb example of mid-19th century Oriental style.
Designed for Haller and Julia Nutt, it retains original furnishings.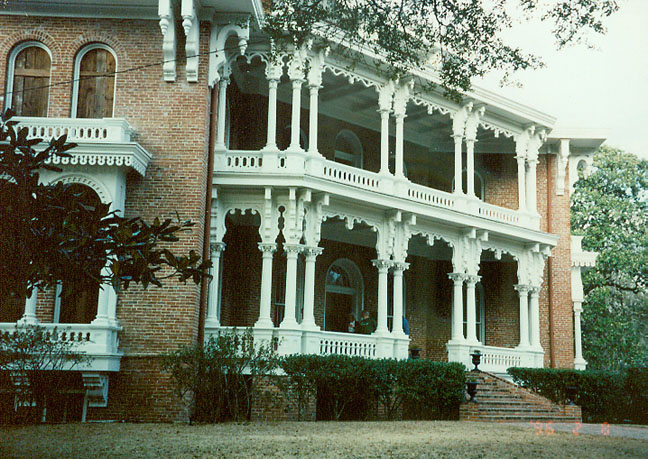 porch facade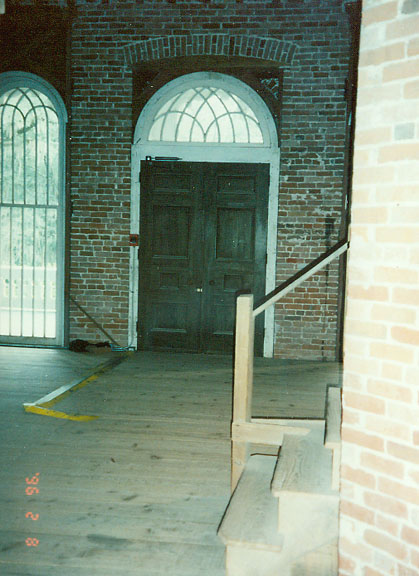 unfinished first floor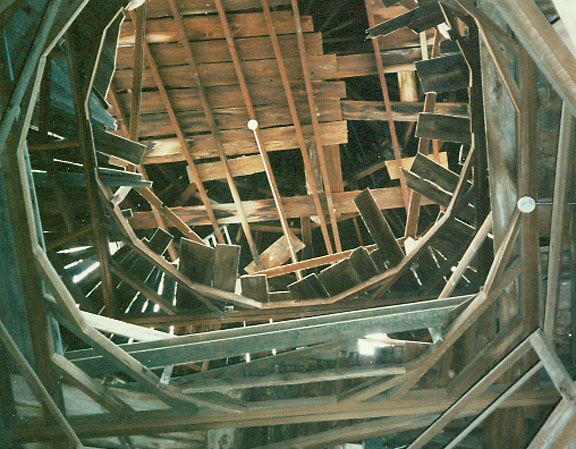 view to the unfinished interior part of the cupola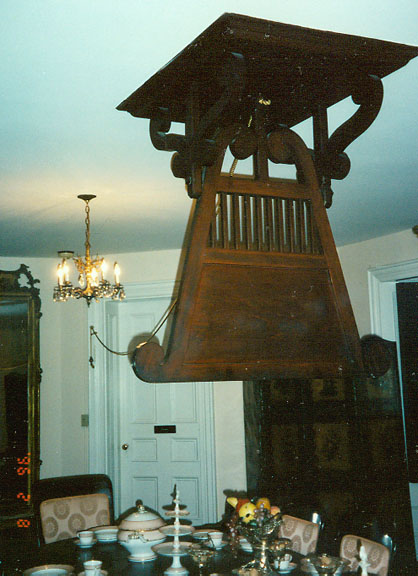 dining room in the furnished basement
(note the fly chaser, activated by a servant pulling the rope)

The other side of town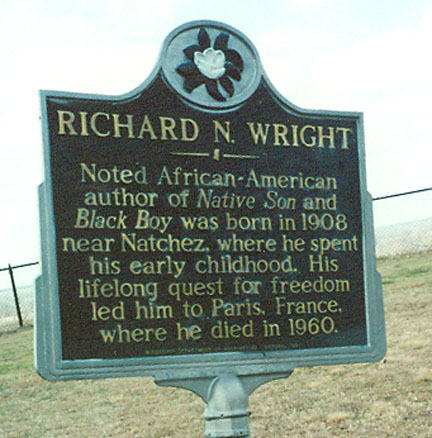 Richard N. Wright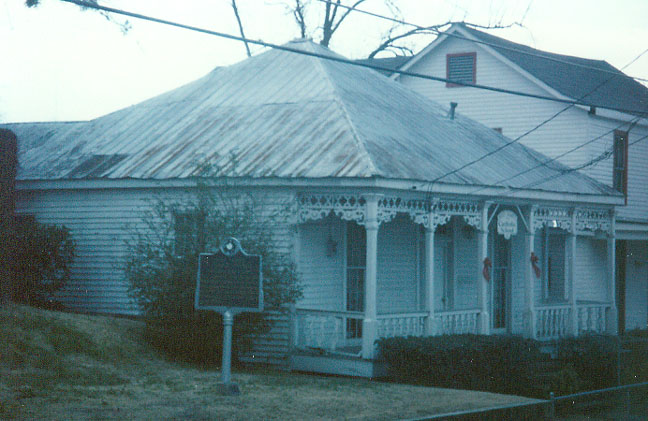 and the side of town where he lived