Fort Adams
Newport. Rhode Island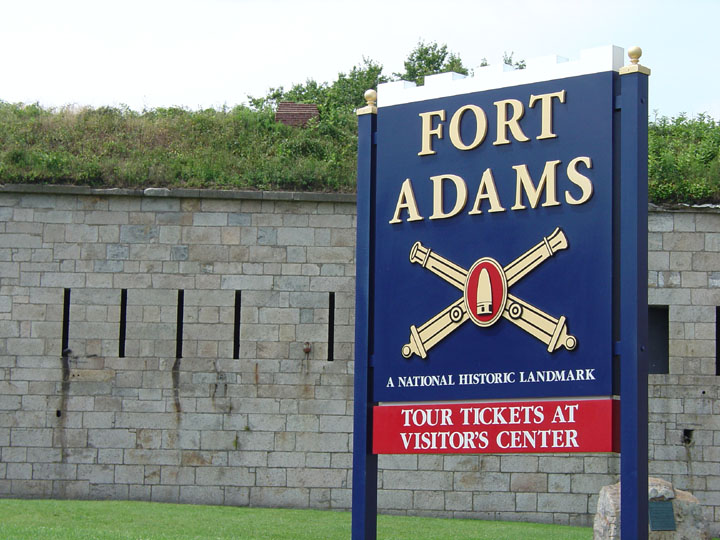 Fort Adams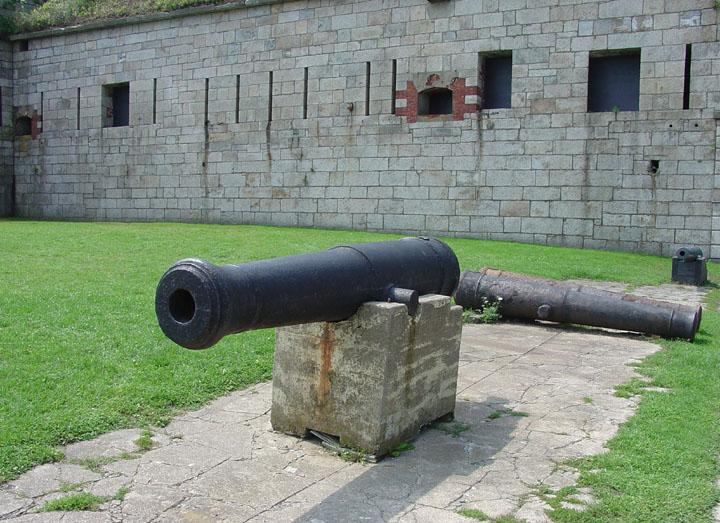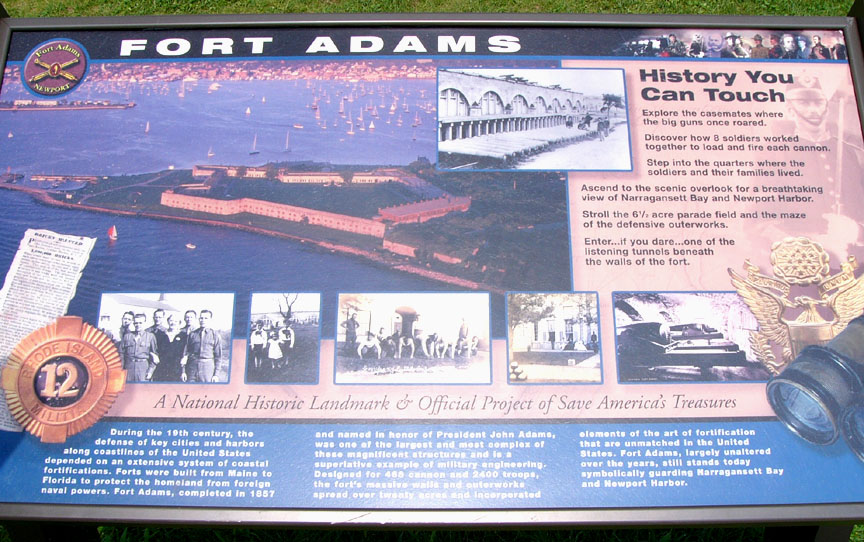 defended the Port of Newport, Rhode Island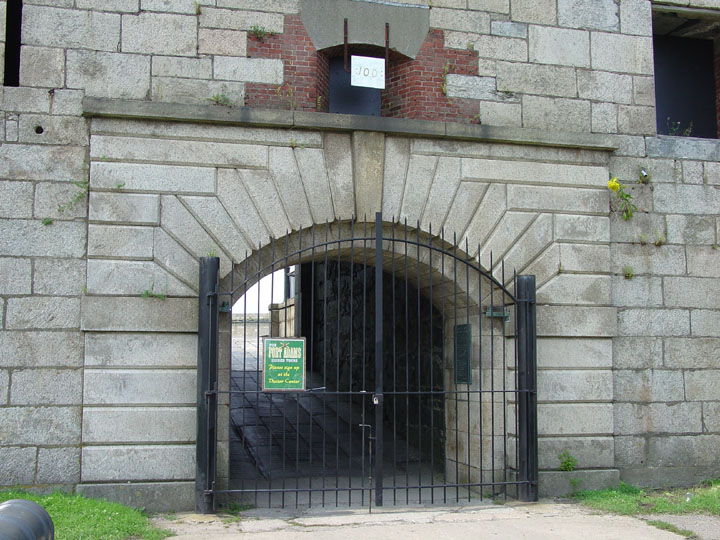 entrance
Construction of the Fort was begun in 1824 and took nearly 30 years to complete. Irish immigrant stone masons helped build it. The Fort was used by the U.S. Naval Academy during the Civil War, reverting back to the Army when the Naval Academy moved to Pelham St. in Newport. The Navy again took over the Fort in 1951....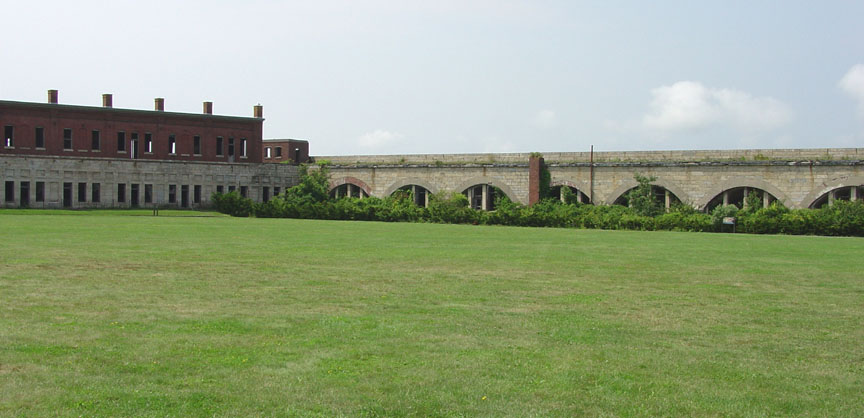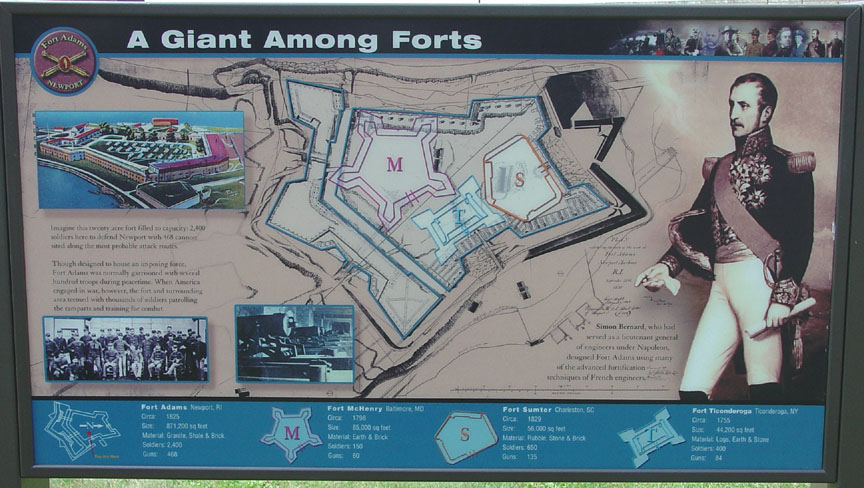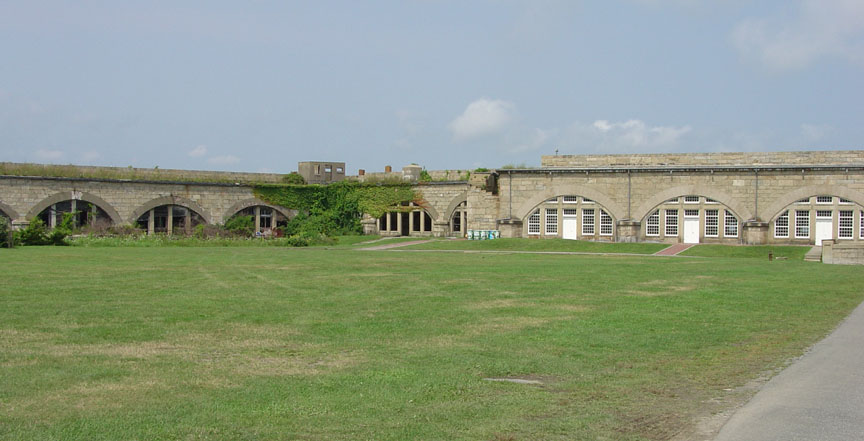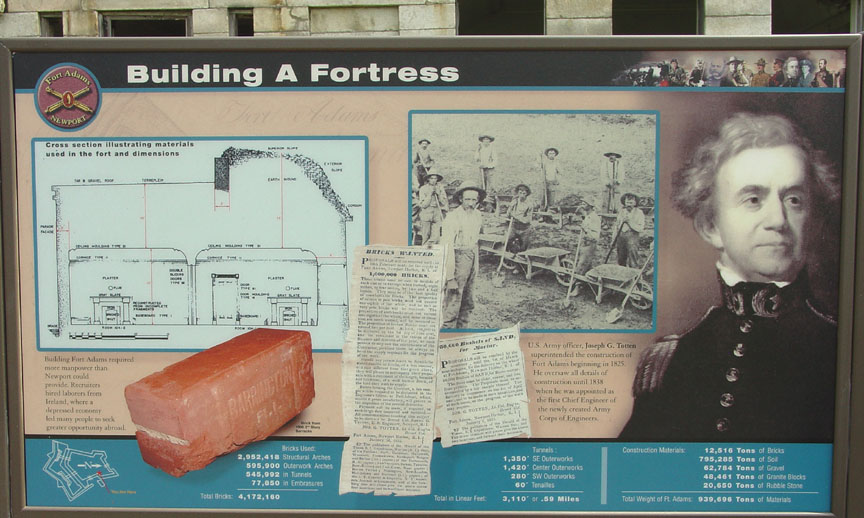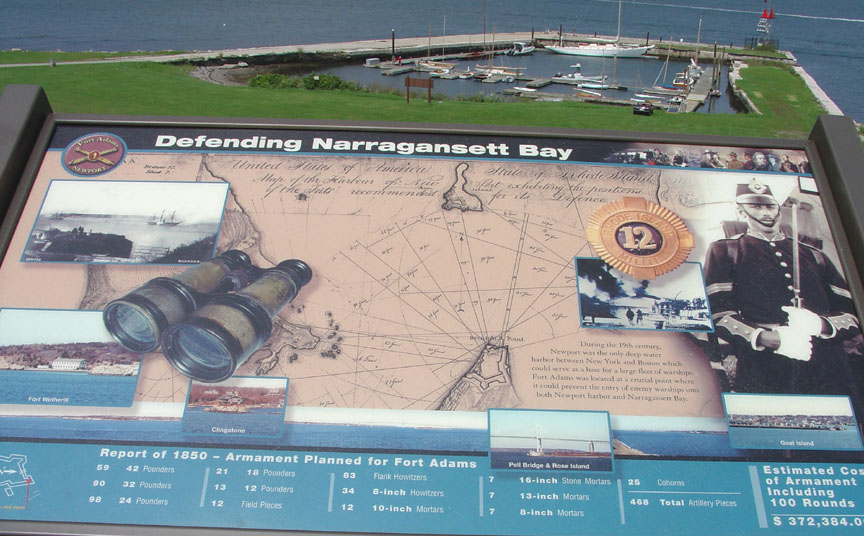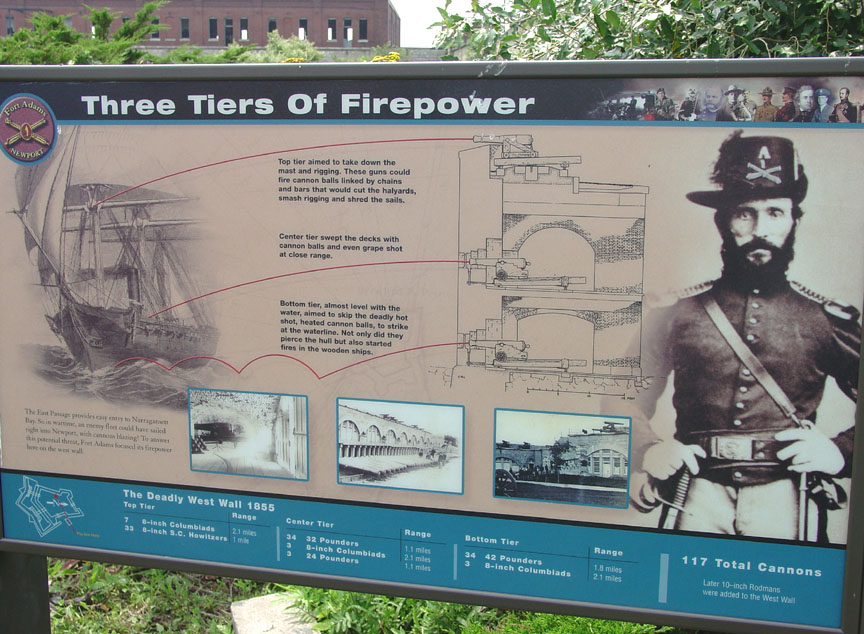 In 1841 the fort was nearing completion--most of the heavy work was done. To prepare for the mounting of cannons, Totten ordered superintending engineer Mason to lay the cannon platforms on the second tier of the west front. Shortly thereafter although the fort was yet incomplete, Lt. Mason must have been surprised to learn from an alarmed Col. Totten that two companies of artillery were to be ordered to garrison the fort.
Immediately, Mason was directed to finish the barrack casemates east of the southeast postern, the bakery, storerooms, cisterns and rivies, all located in the southeast demibastion. Operations included paving the floors in the long casemate containing the privies with brick and covering these with boards, paving the areas around the ovens, boiler, etc., with firebrick and the remainder of the floor in the carronade gun rooms.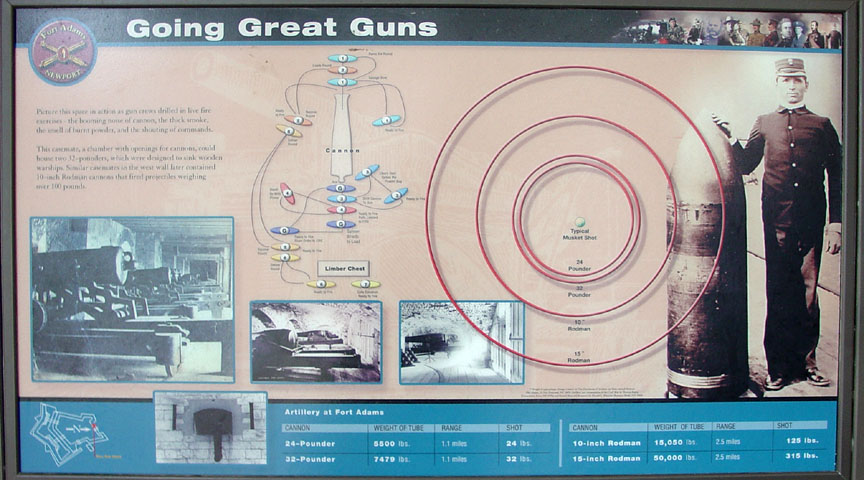 Men, armament and stores, the curtains and bastions contained casemates. At the time of completion, officers' quarters were in the casemates of the east front; enlisted men were housed in the casemates of the two interior fronts. Although the bombproof of the west front were primarily for cannon, they were fitted with doors and windows--which could have been removed rapidly--and were also used for quarters. The main powder magazines were contained in three large casemates located in the northeast bastion; these supplied service magazines located at convenient points throughout the fortifications. Kitchen, food stores and mess halls were all located in the southeast corner of the main body of the place.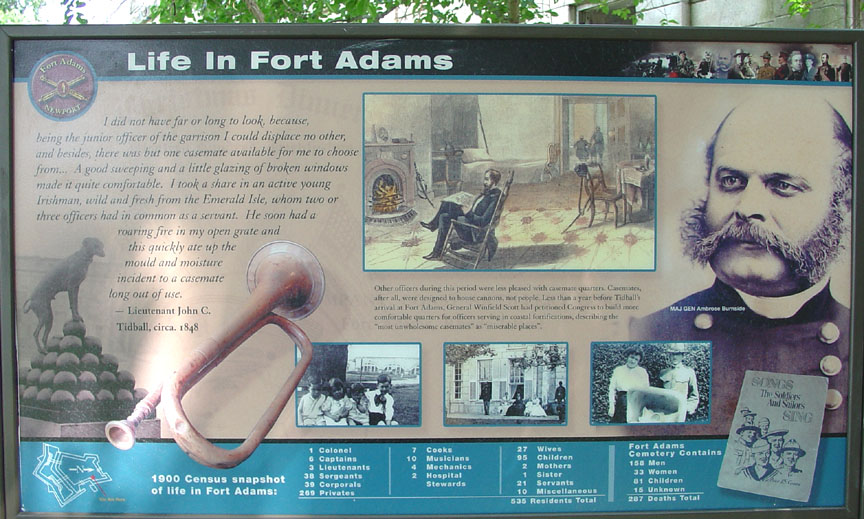 ---
Defending from Land Assault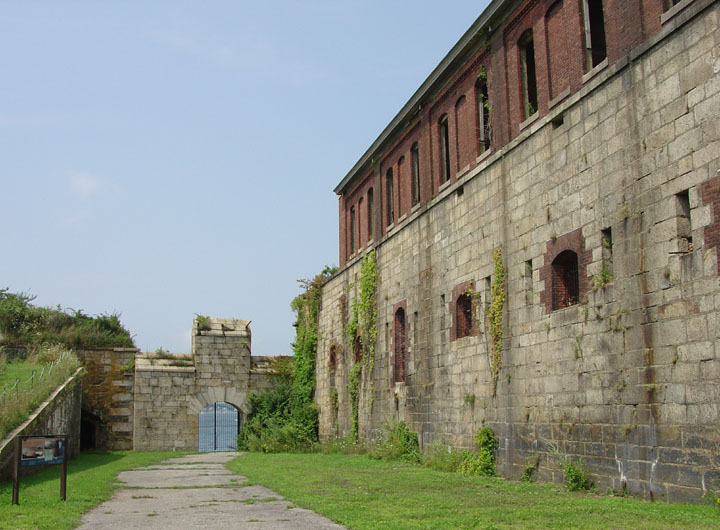 the exterior ditch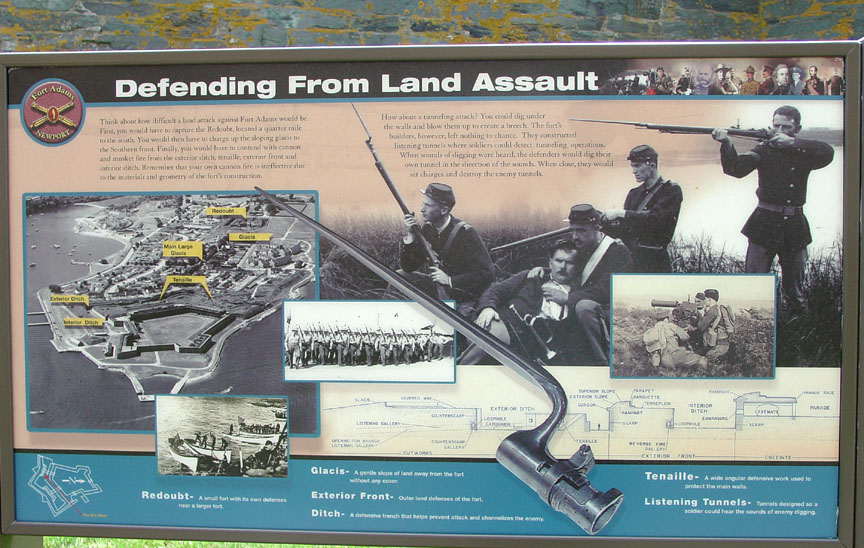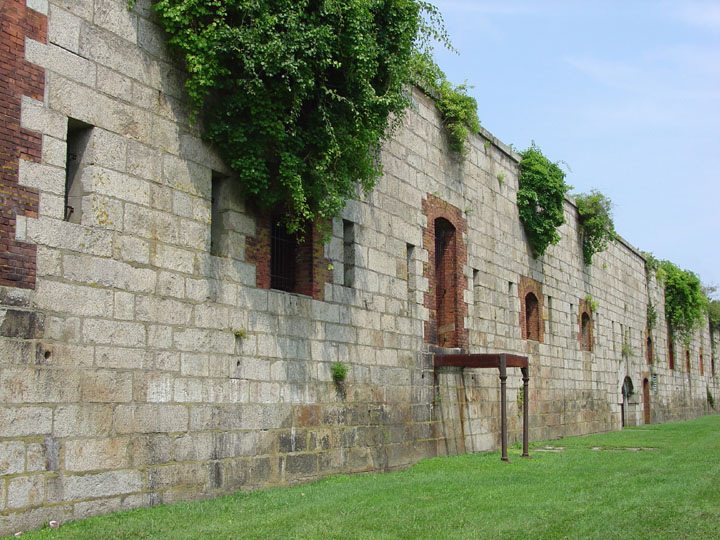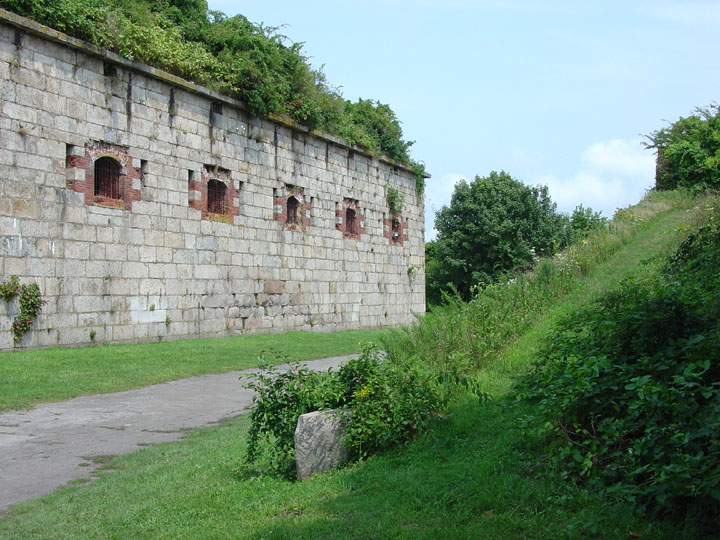 to detect possible enemy approaching from land. or trying to tunnel under the massive walls, ls,
a series of "listening" tunnels were constructed in a gallery.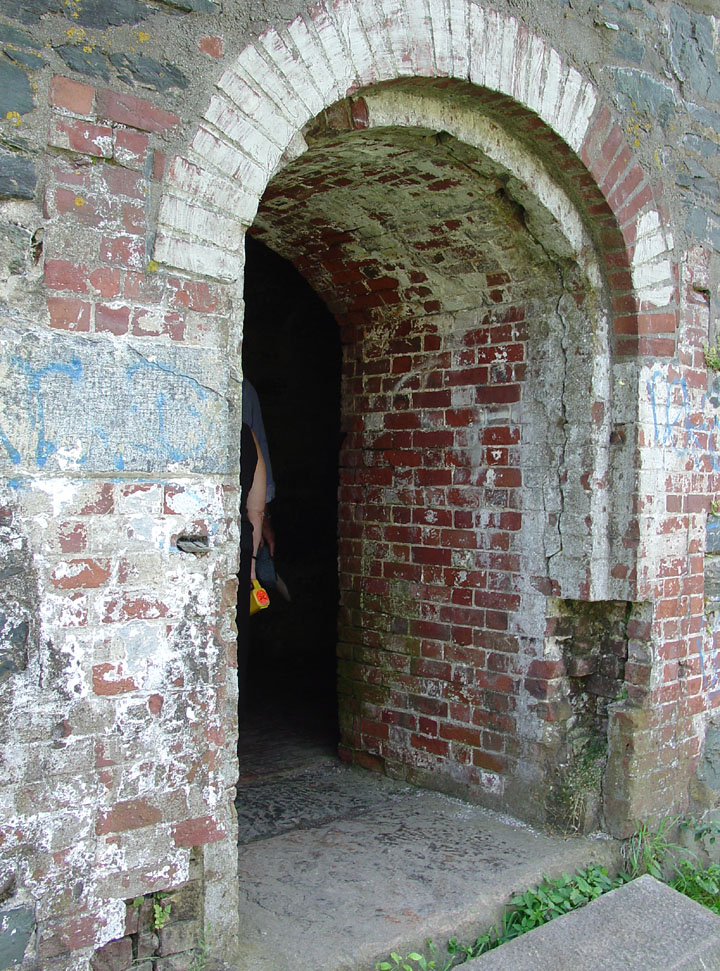 entrance to a listening tunnels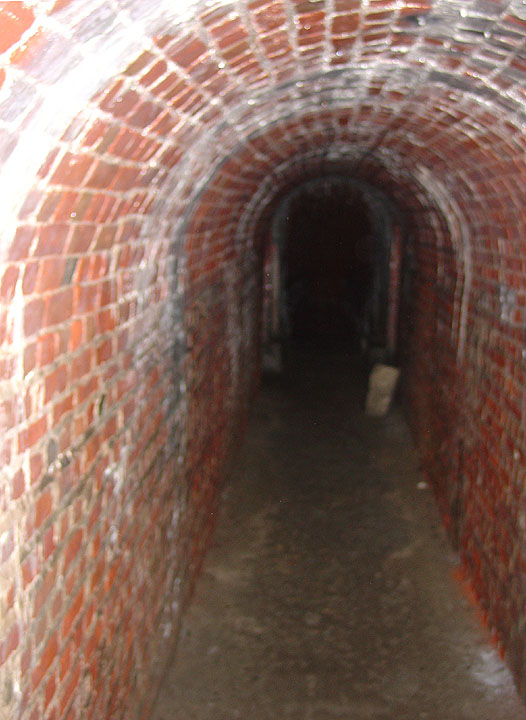 inside a listening tunnel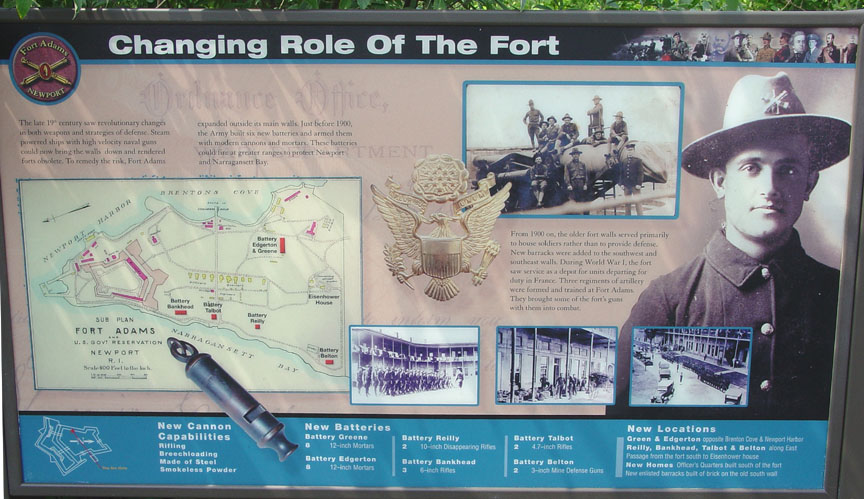 As is well known, none of these fortifications was tested during the Civil War. During the war, all masonry seacoast fortification became obsolete. It was demonstrated at Fort Pulaski and other forts that brick and granite was incapable of resisting the impact of missiles propelled from heavy rifled cannons. Thereafter, the history of Fort Adams became a story of adaptation.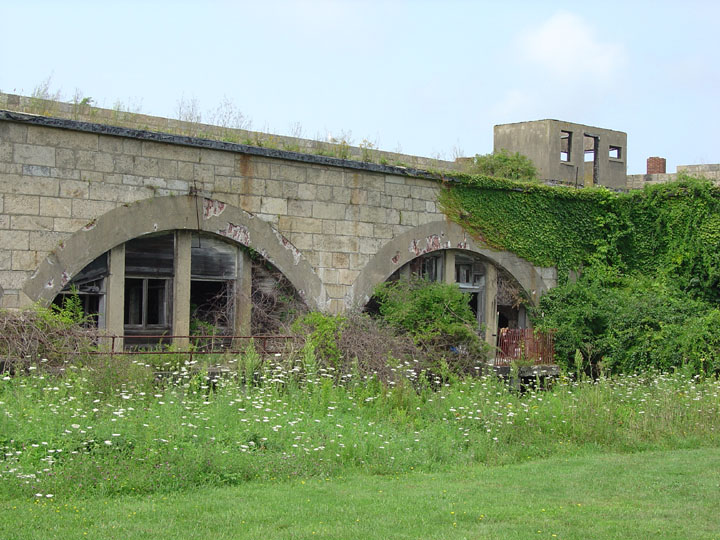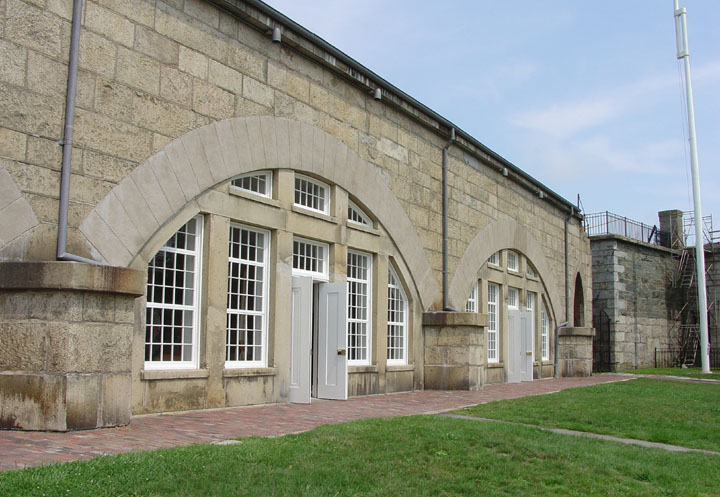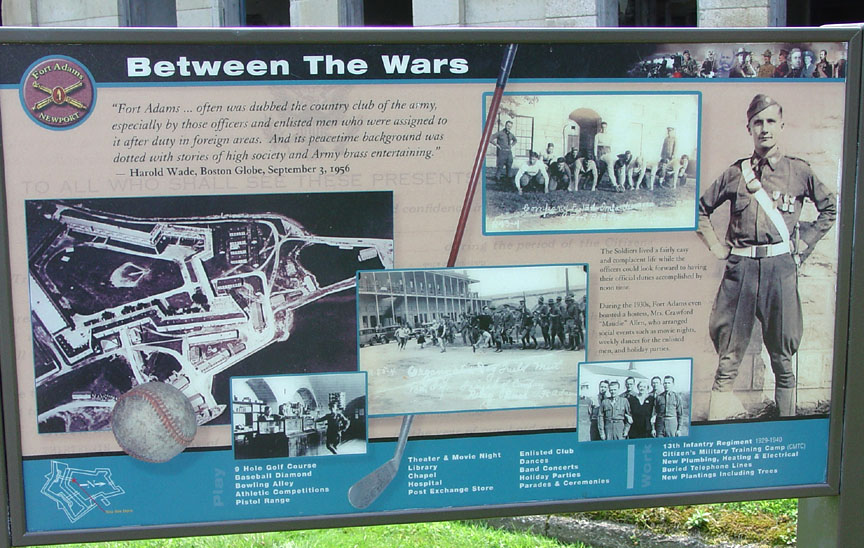 country club of the Army
After the turn of the century, adaptive use continued at Fort Adams. Some casemates were used as music rooms; others were converted for recreational use.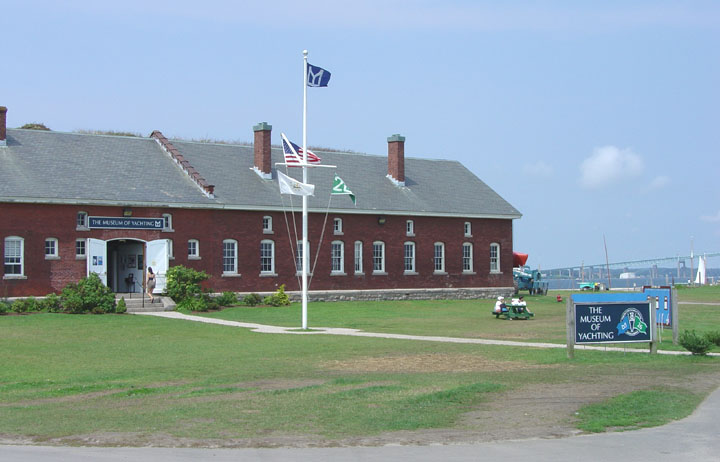 Museum of Yachting
---
---