International Tennis Hall of Fame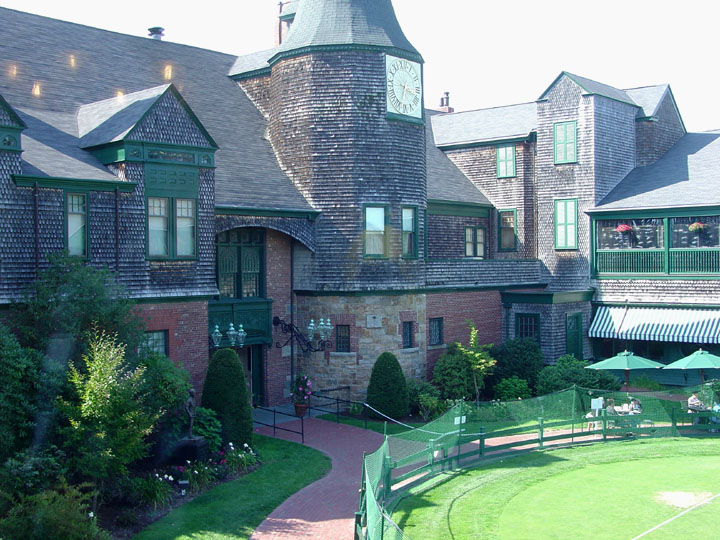 Newport Casino
The Newport Casino, home of the International Tennis Hall of Fame, is a structural masterpiece, which stands today as one of the finest examples of Victorian shingle-style architecture in the world. The Newport Casino was commissioned in 1880 by James Gordon Bennett, who hired the architectural firm of McKim, Mead and White to design and build the facility. McKim, Mead and White was the premier architectural firm of the late 19th and early 20th century, and the Newport Casino was one of the firm's earliest projects. Stanford White has often been credited with the design of the Casino, however, recognition must also go to Charles McKim, who was responsible for capturing the symmetry and balance of the Bellevue Avenue facade.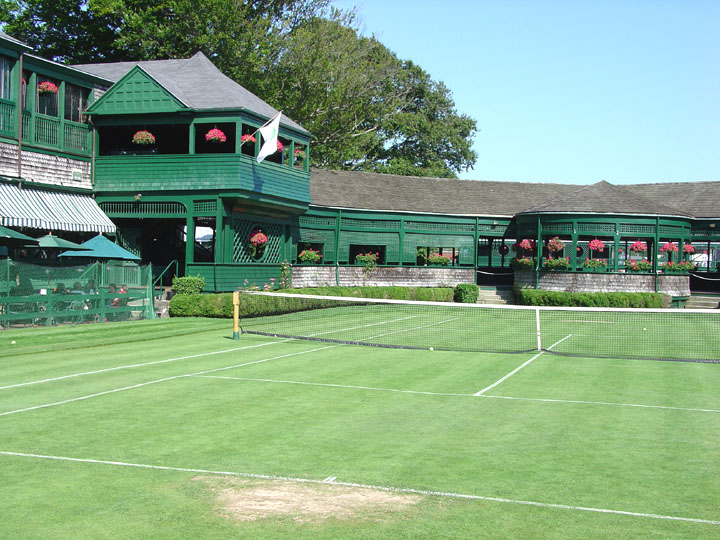 The term "shingle-style" refers to a late 19th century style of architecture, which was domestic, asymmetrical and relative to its natural setting. Shingles and colonial motifs were used as a deliberate attempt to create an image based on indigenous precedents. McKim, Mead and White were considered the torchbearers of this search for American architectural style. Using the early American architecture throughout New England, it was natural that the Casino would have such Colonial elements as the dark wooden shingles, the elaborately turned balustrade of the entrance hall stairway, the steeply pitched gables and second story overhang - all reminiscent of the great Puritan homes of Massachusetts.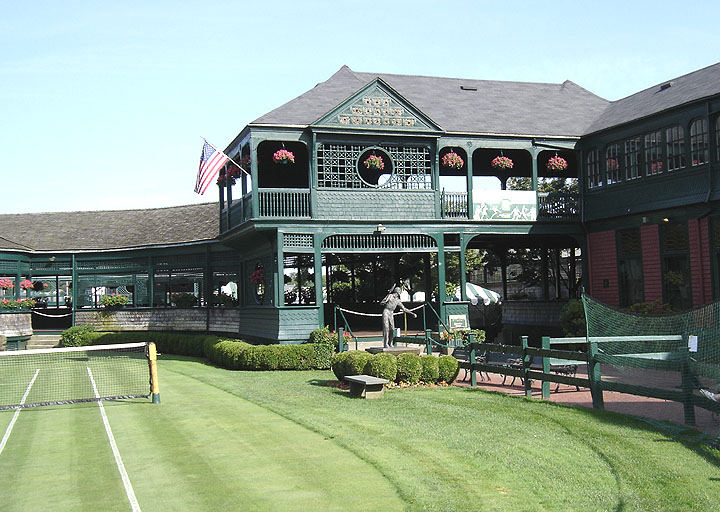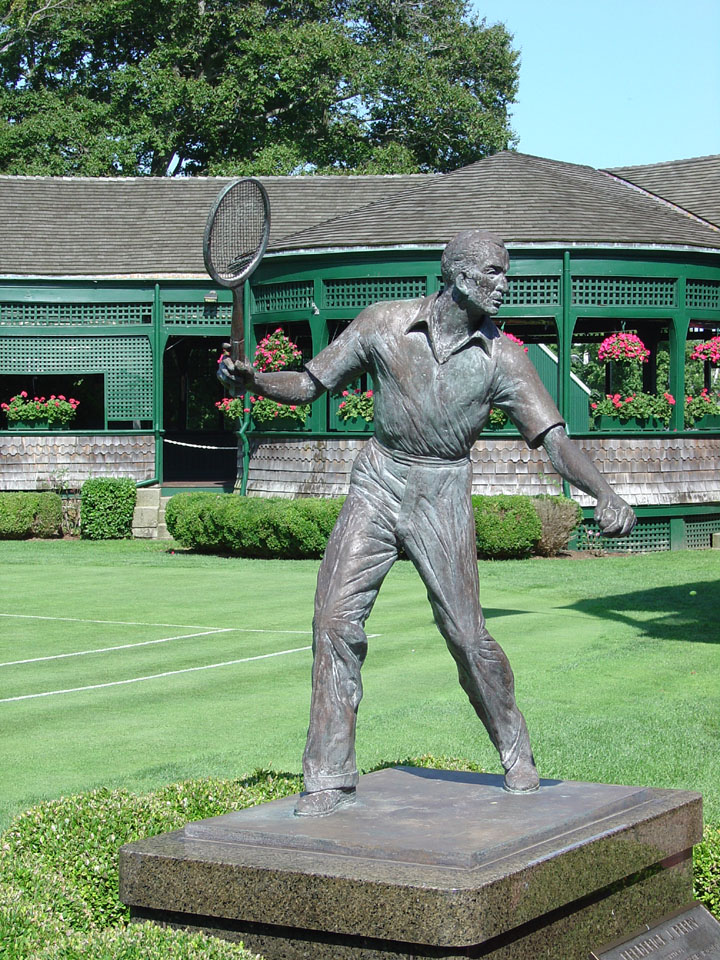 Given the name "Newport Casino", the word "casino" comes from the Italian "cascina", meaning "little house". During the 18th century, casinos were built in the gardens of country estates, providing their elite owners with places for recreation and amusing pastimes. In its heyday, the Newport Casino offered a block of shops on Bellevue Avenue, a restaurant and gentlemen's lodging. Archery, billiards, bowling, concerts, dancing, dining, horse shows, lawn bowling, reading, tea parties and theatricals, along with the staples of its present day offerings of lawn tennis and court tennis, were all part of the social scene.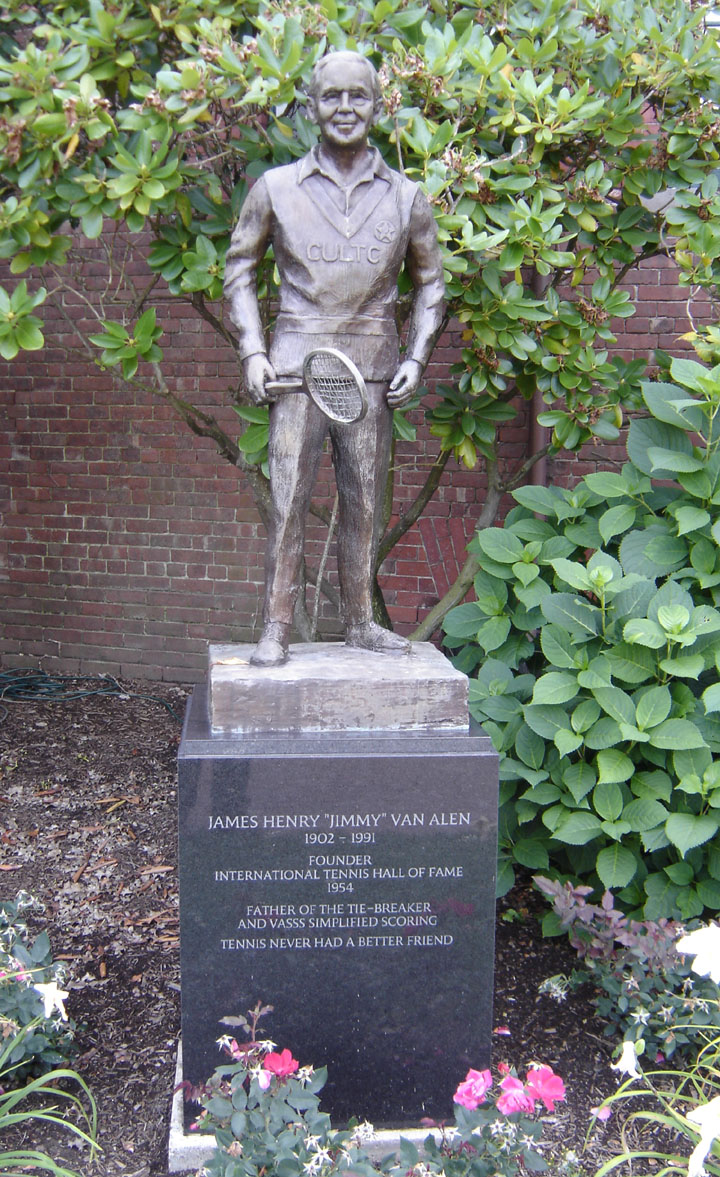 ---
The Museum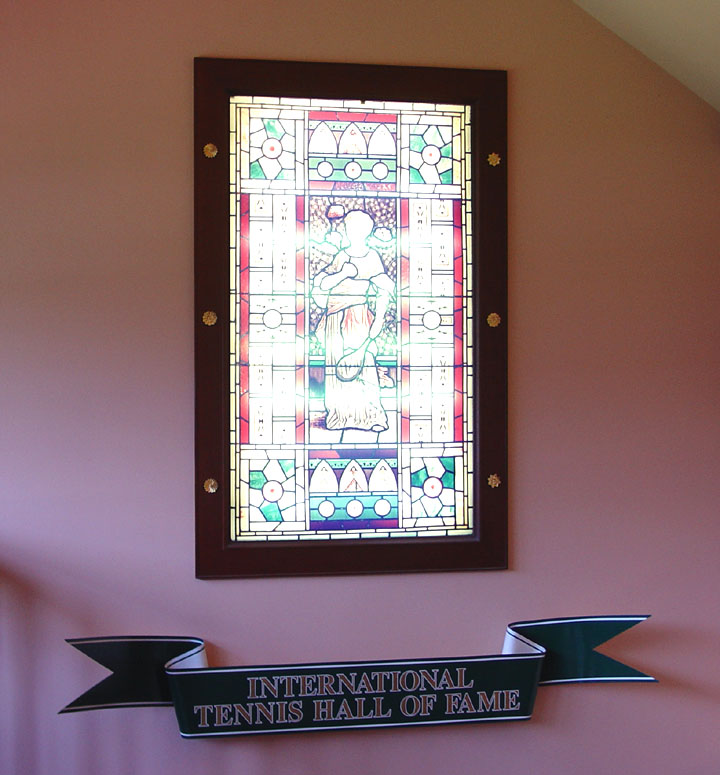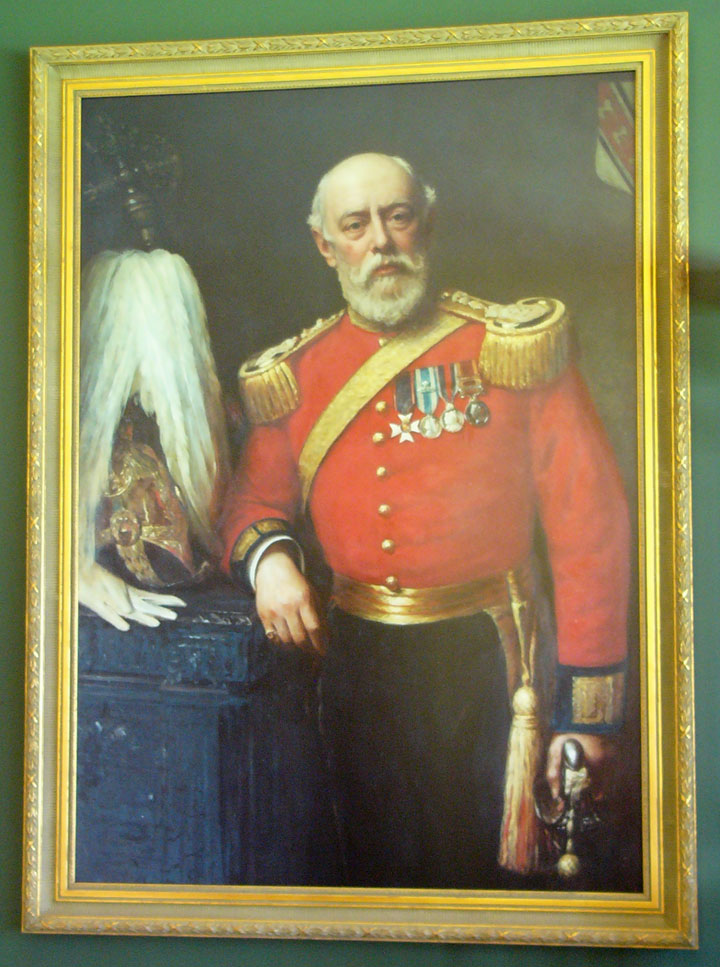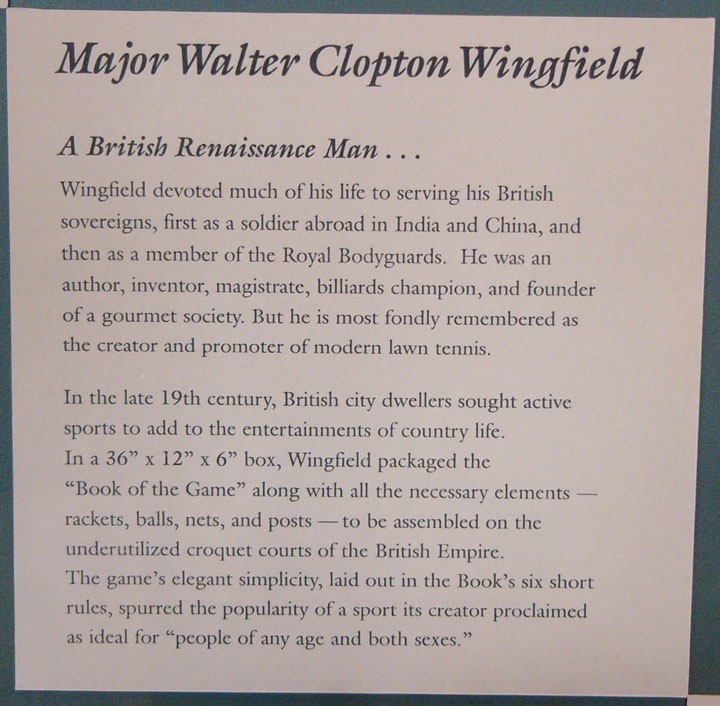 laid out the game of tennis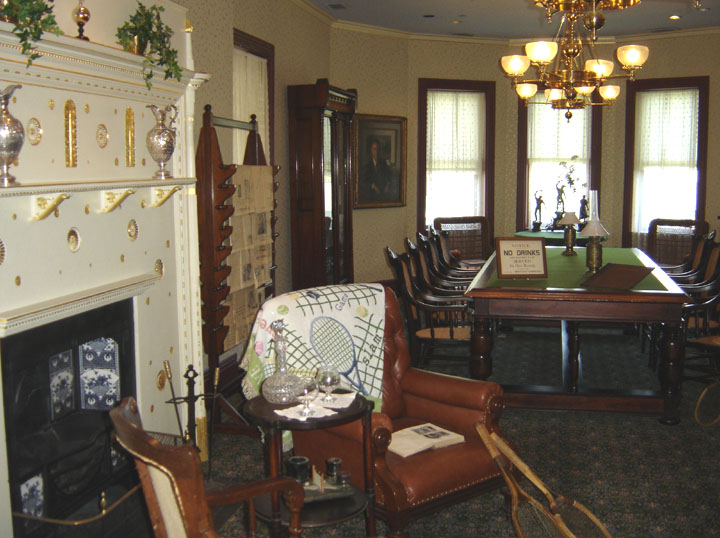 boardroom of the tennis association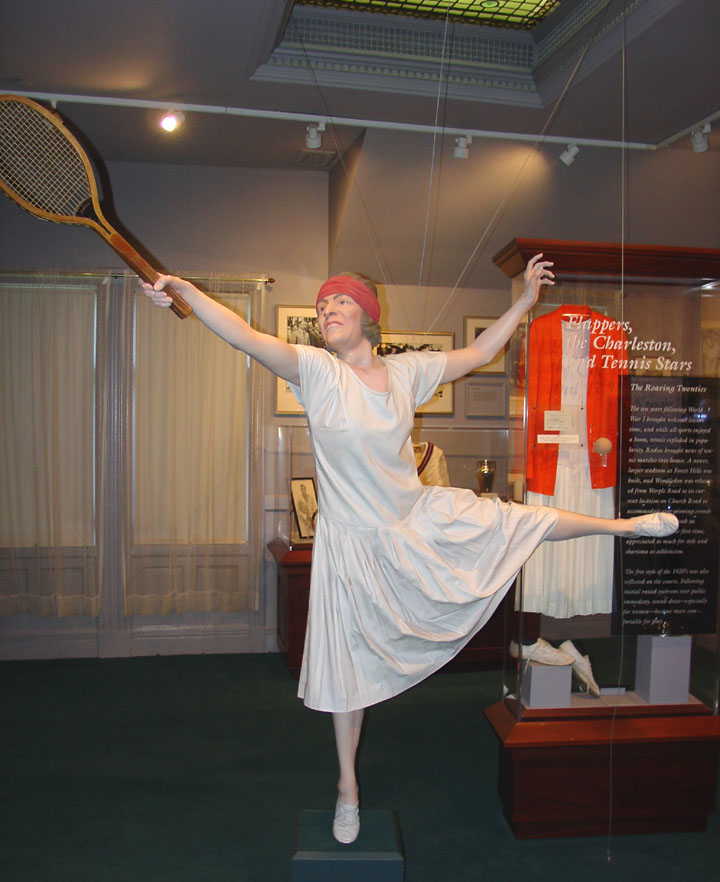 a female player of the 20's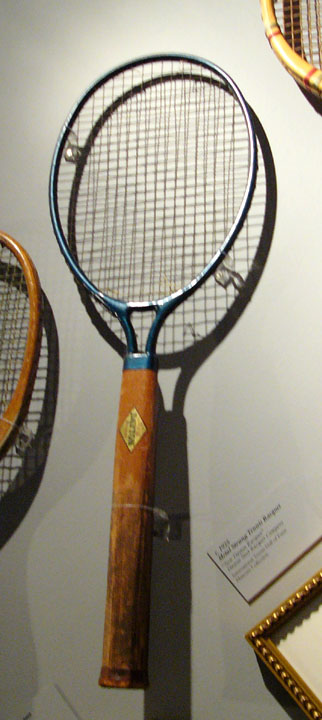 a steel racket
(similar to what my Mother used in 1929)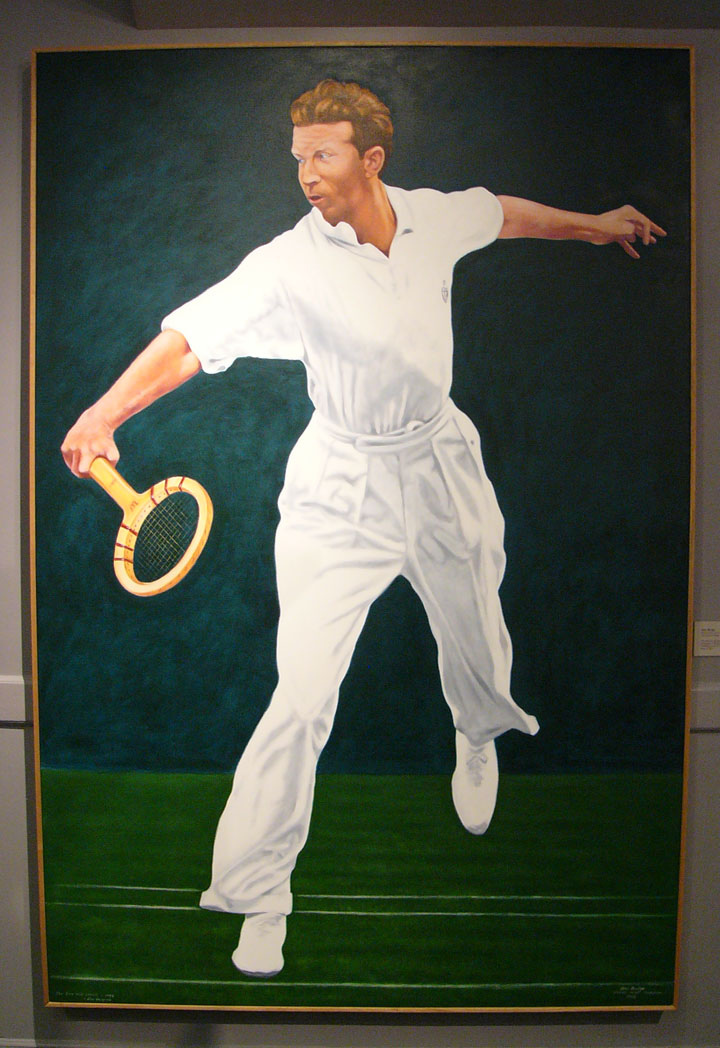 Don Budge
(My Father and Mother took me along to see him play in the 30's)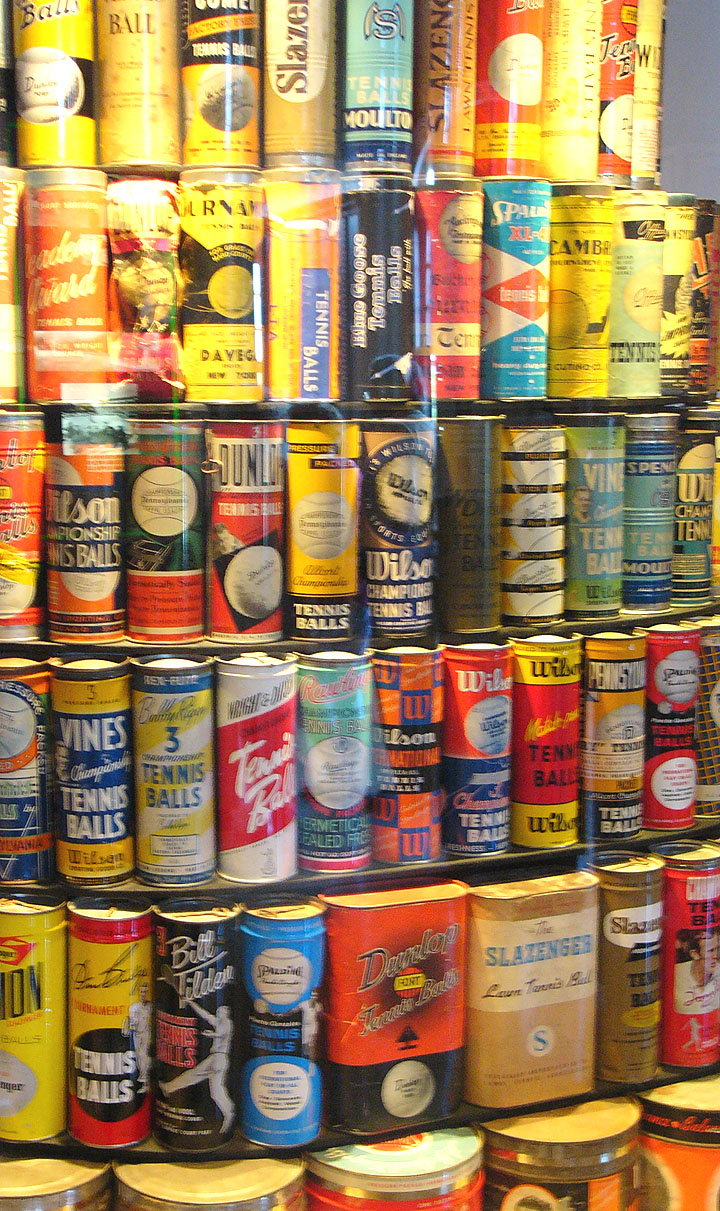 tennis ball containers
---
---