Māori Cultural Show
at
Te Puia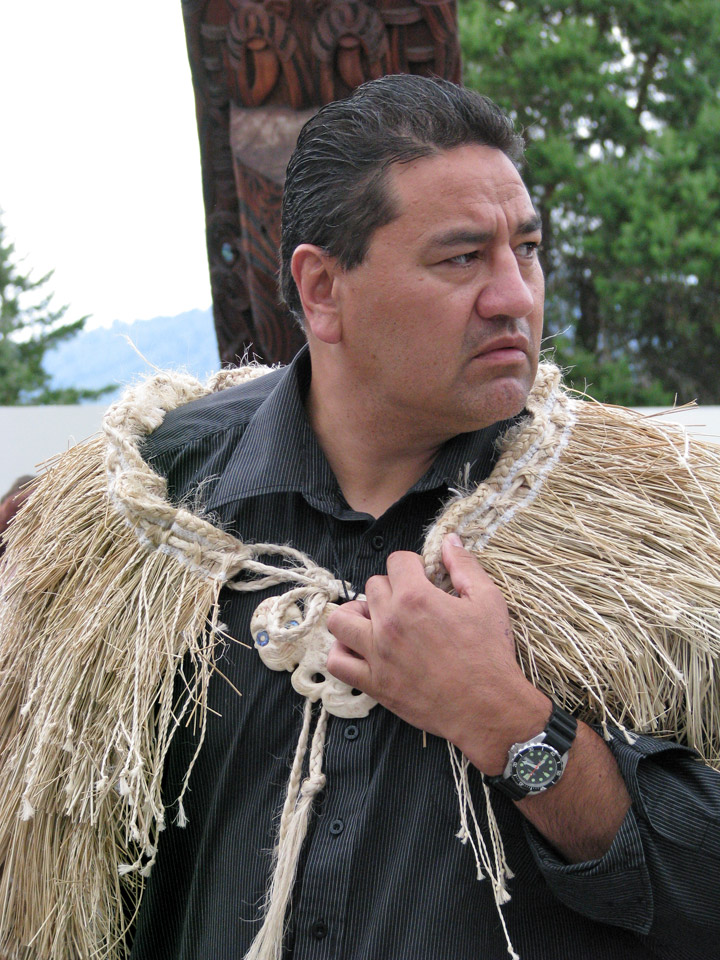 show host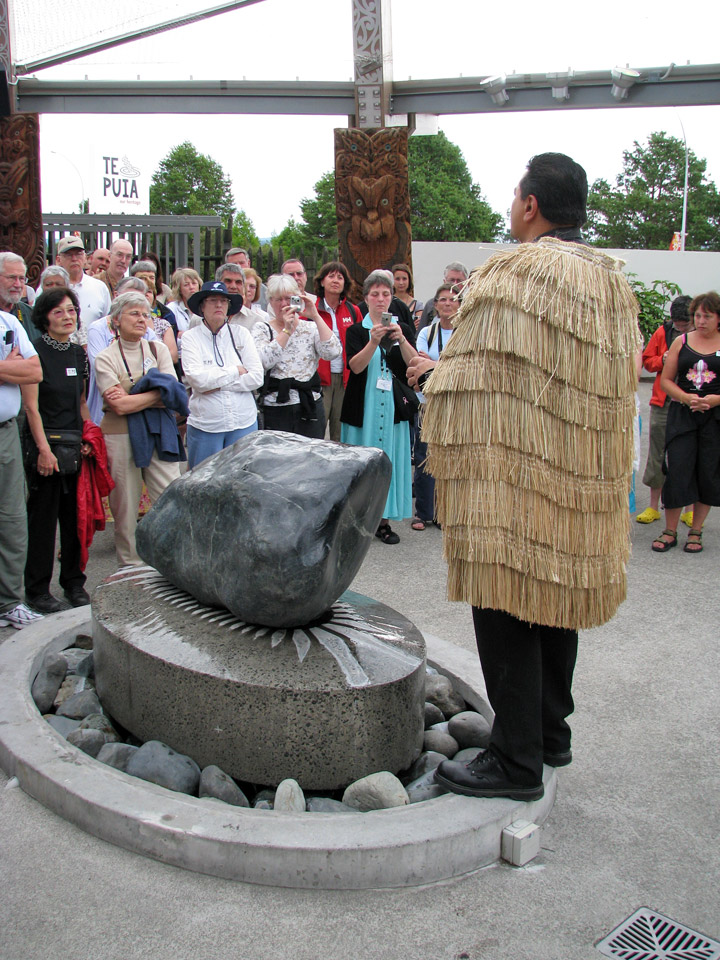 show introduction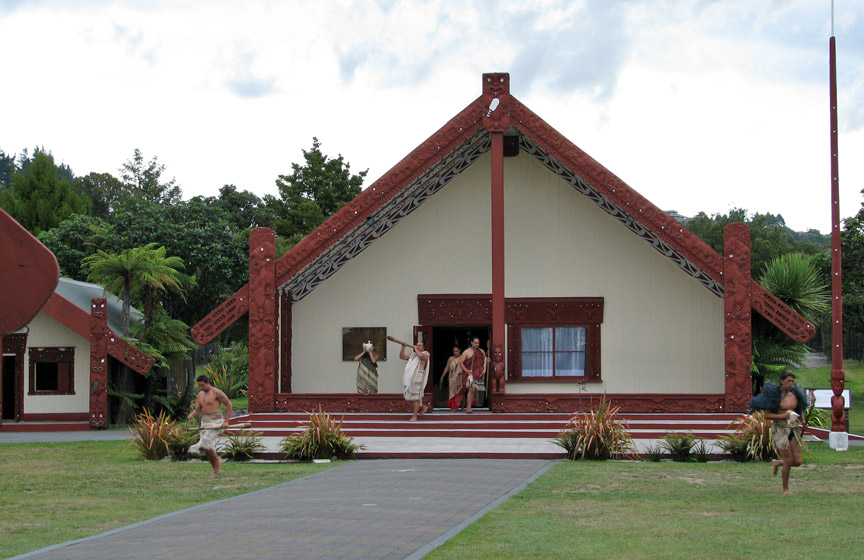 sacred meeting housese
Here, surrounded by the carvings of ancestors, visitors are treated to perfect harmonies, the seductiveness of the Poi dance, the ferocity of the haka, (war dance) and the complexity of Tititorea, the stick games.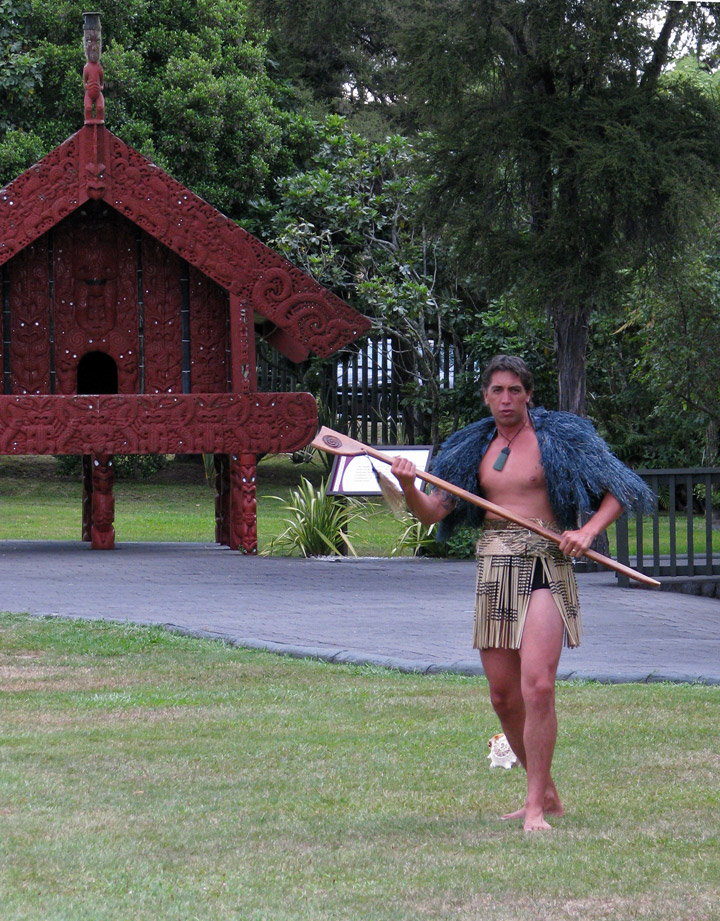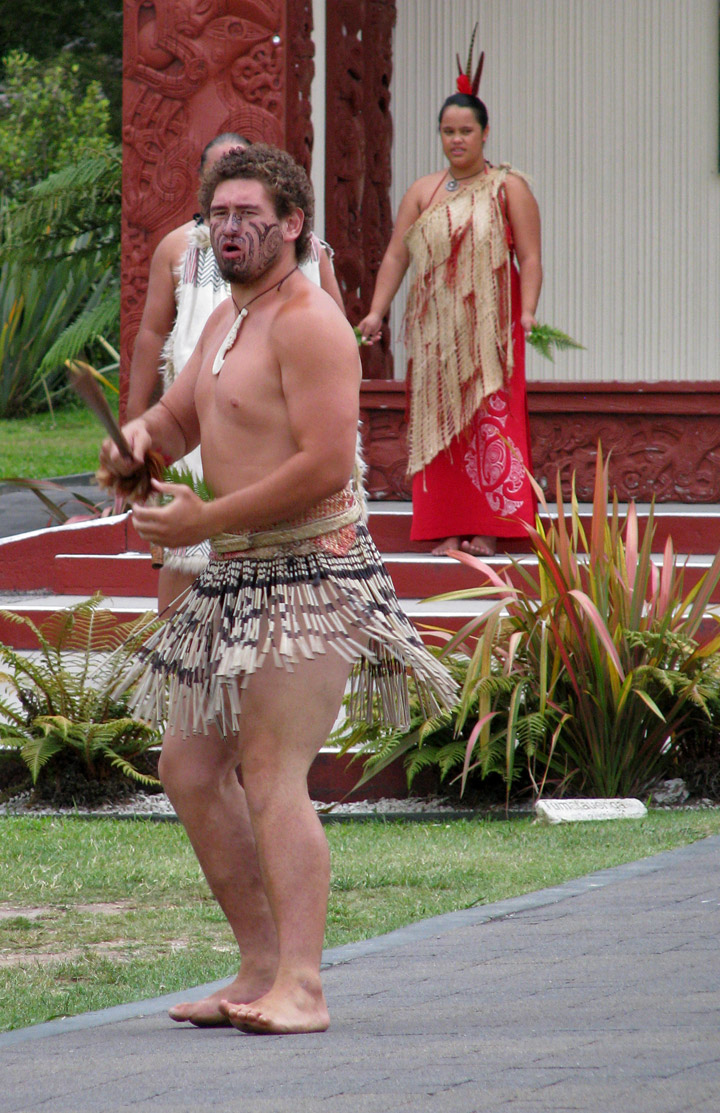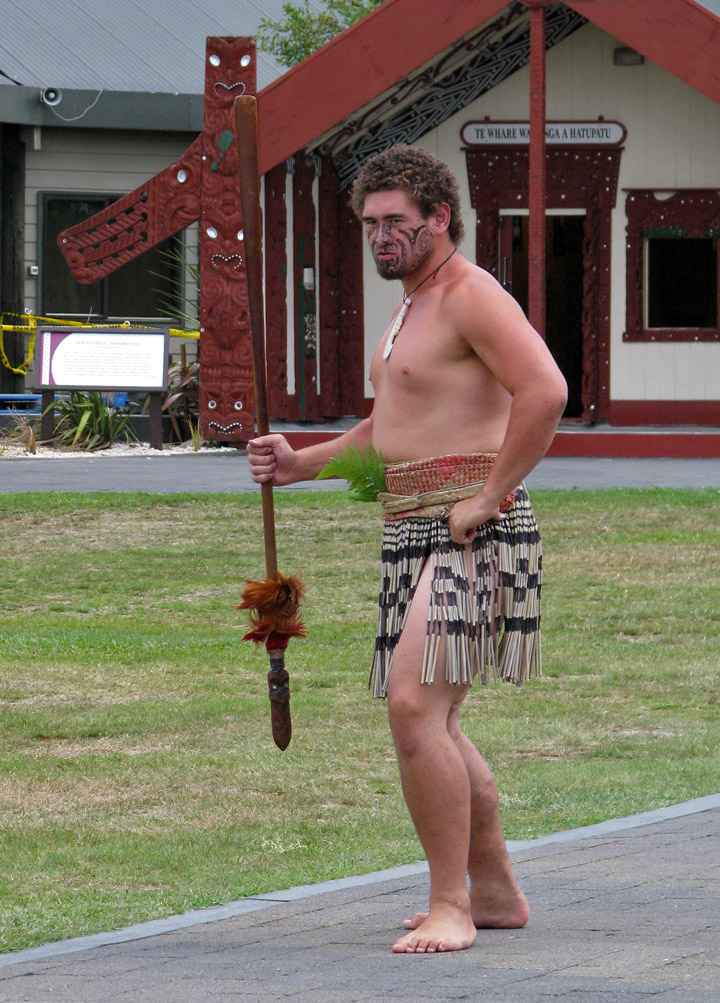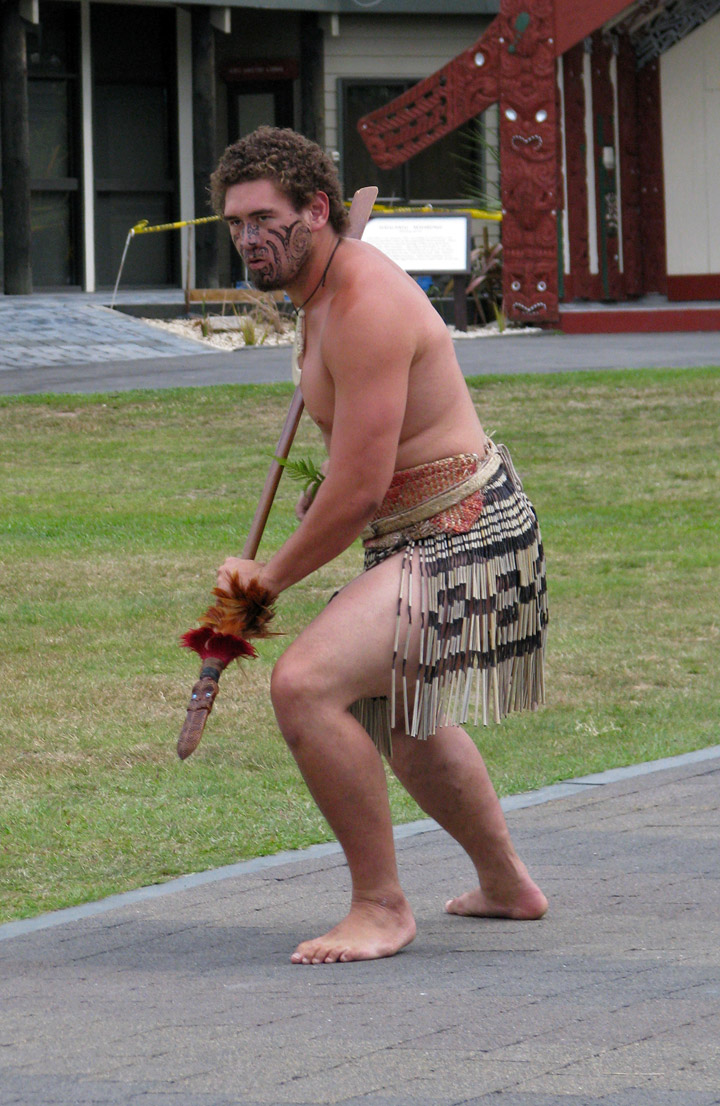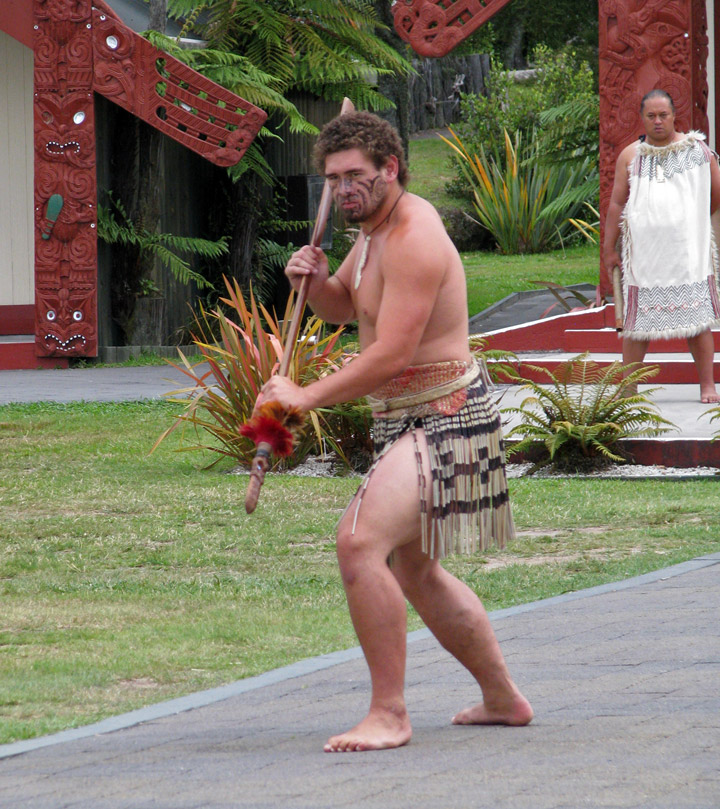 At times, eight batons fly from four different directions. The receiver must deftly catch and flick the batons on and do so in timing with the song. It is a dance within itself.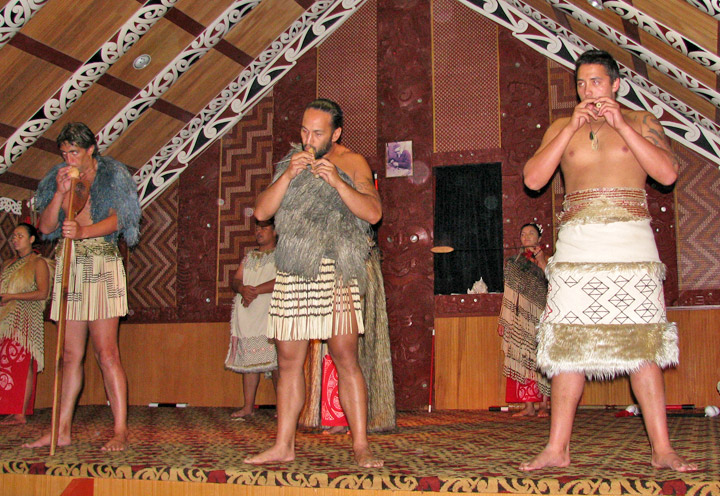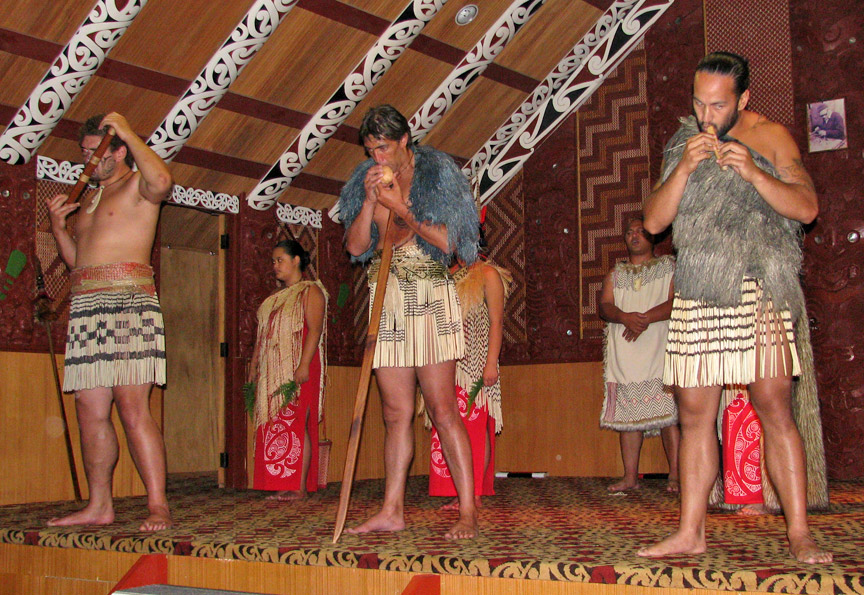 Such is the discipline of the performing arts. A simple twist can take years to master and while professionalism is absolute, there must always be room for laughter.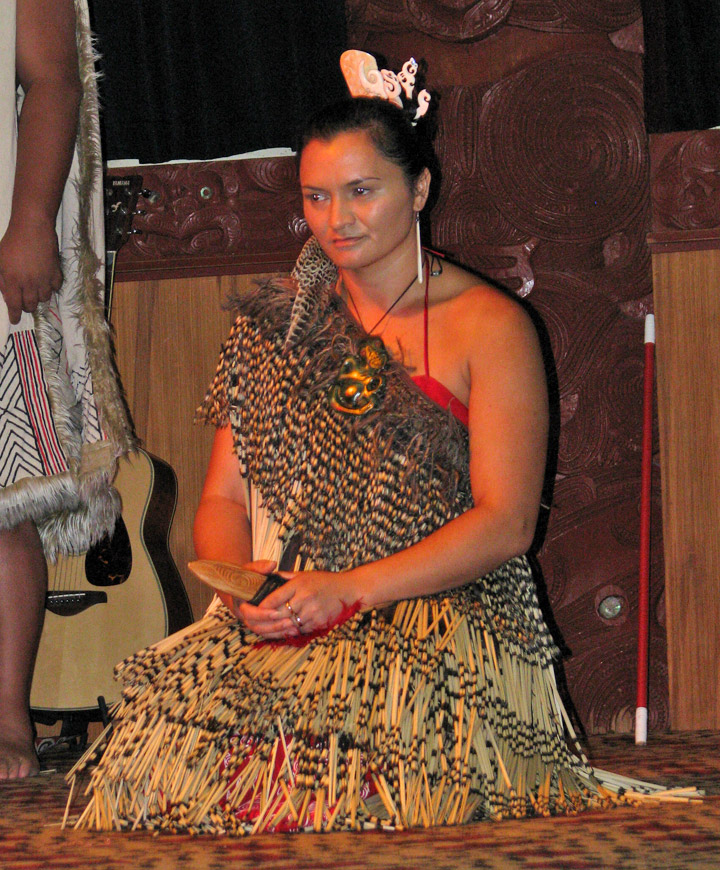 "I'm determined to make visitors smile," says performer Nero Panapa.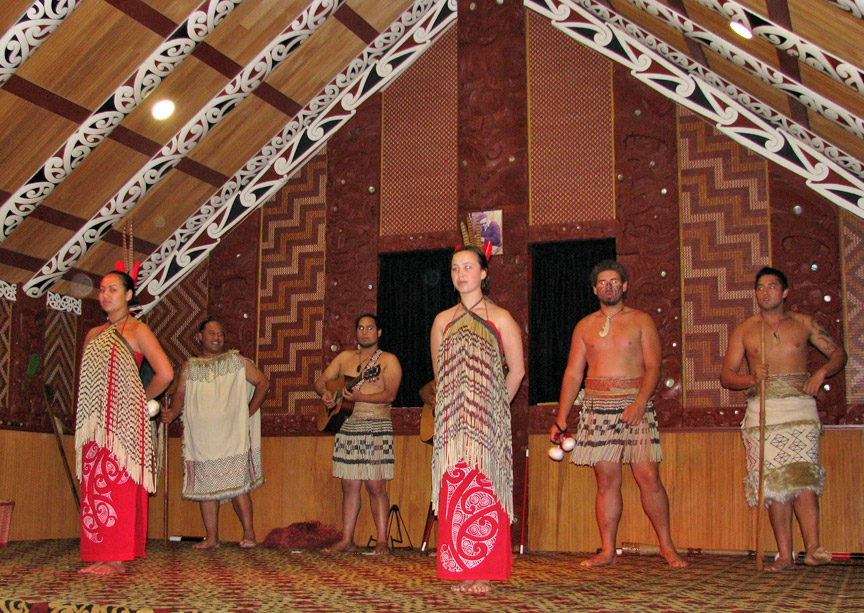 "By coming here maybe people will see that deep down we are really comedians," he winks.
Text from Te Puia web site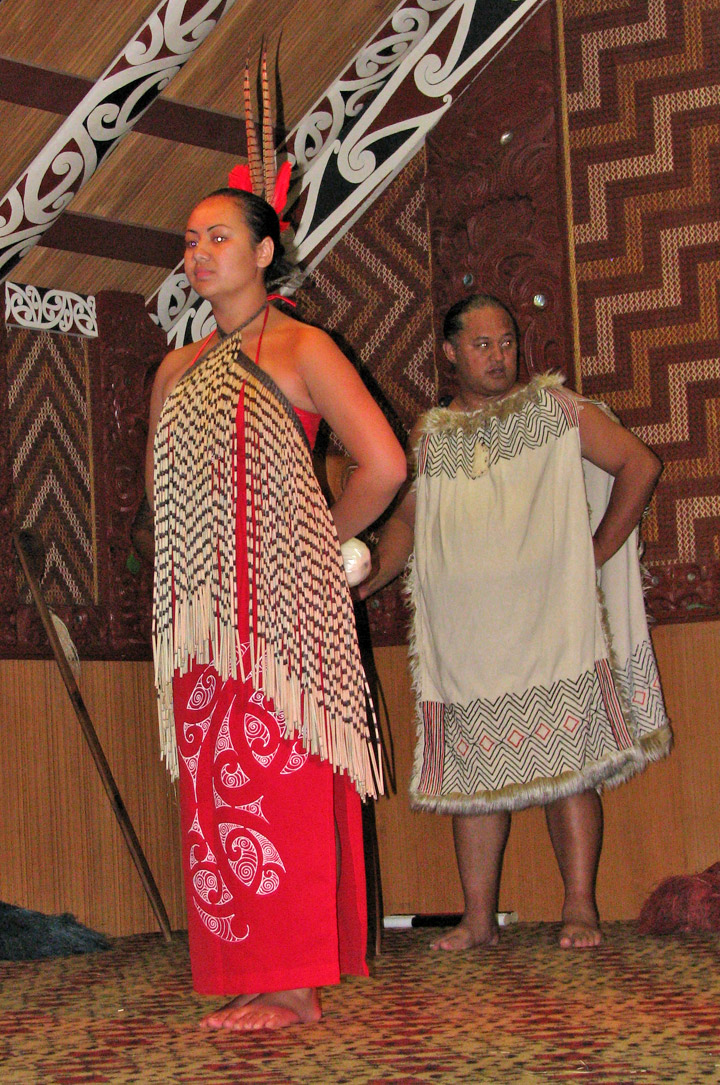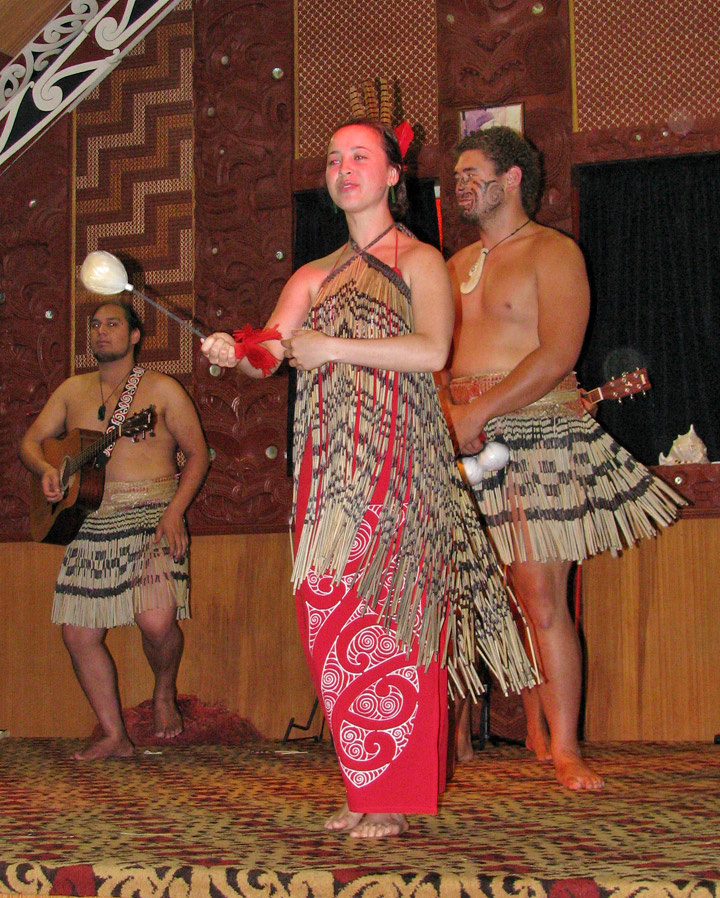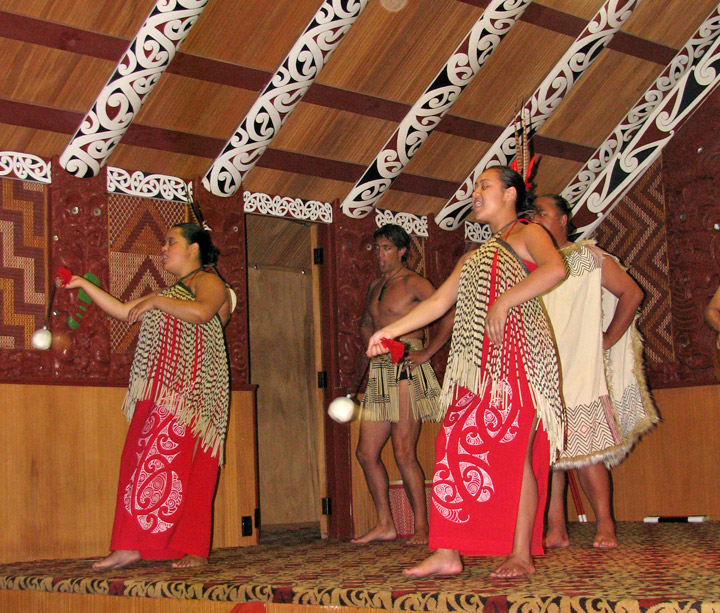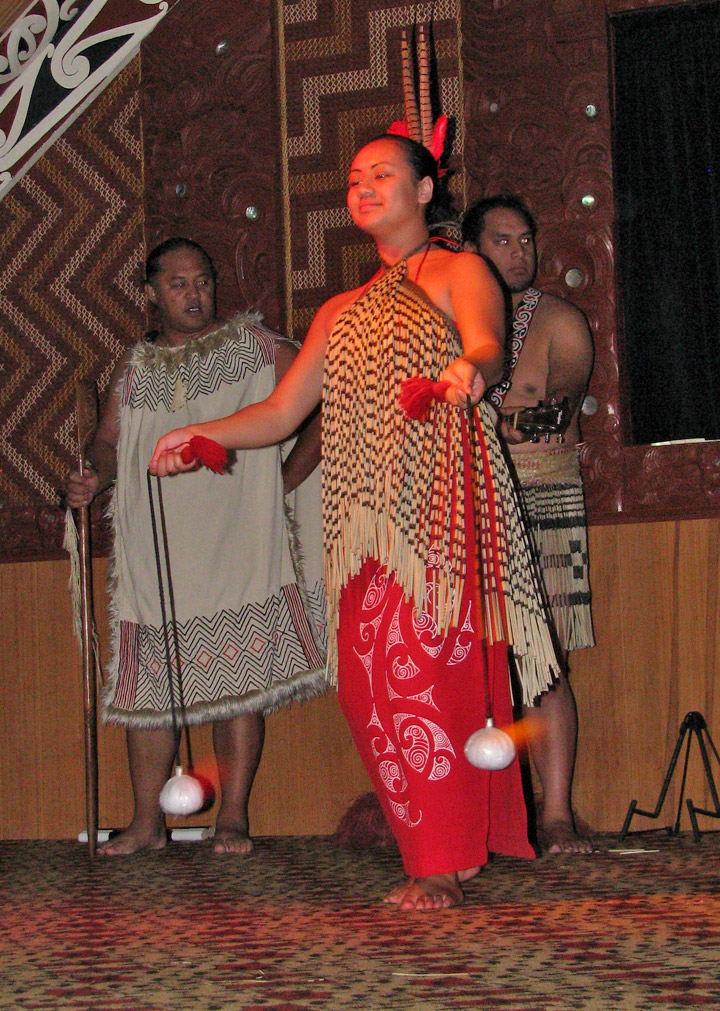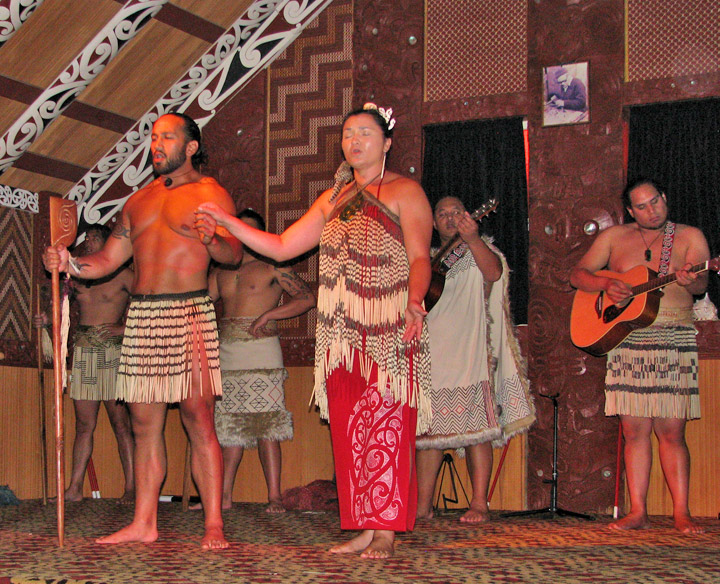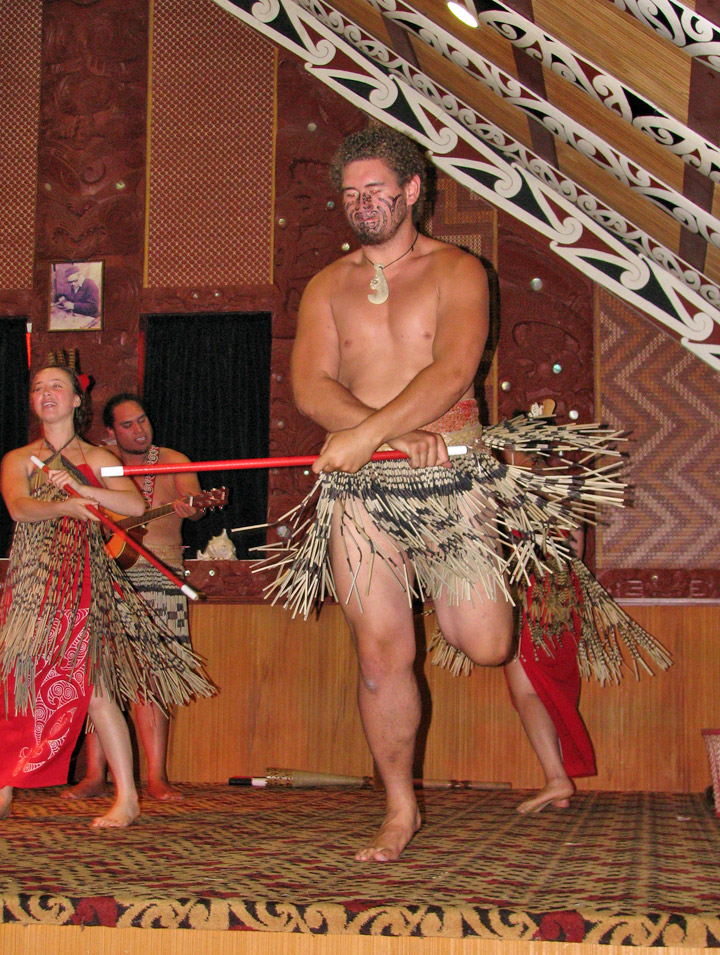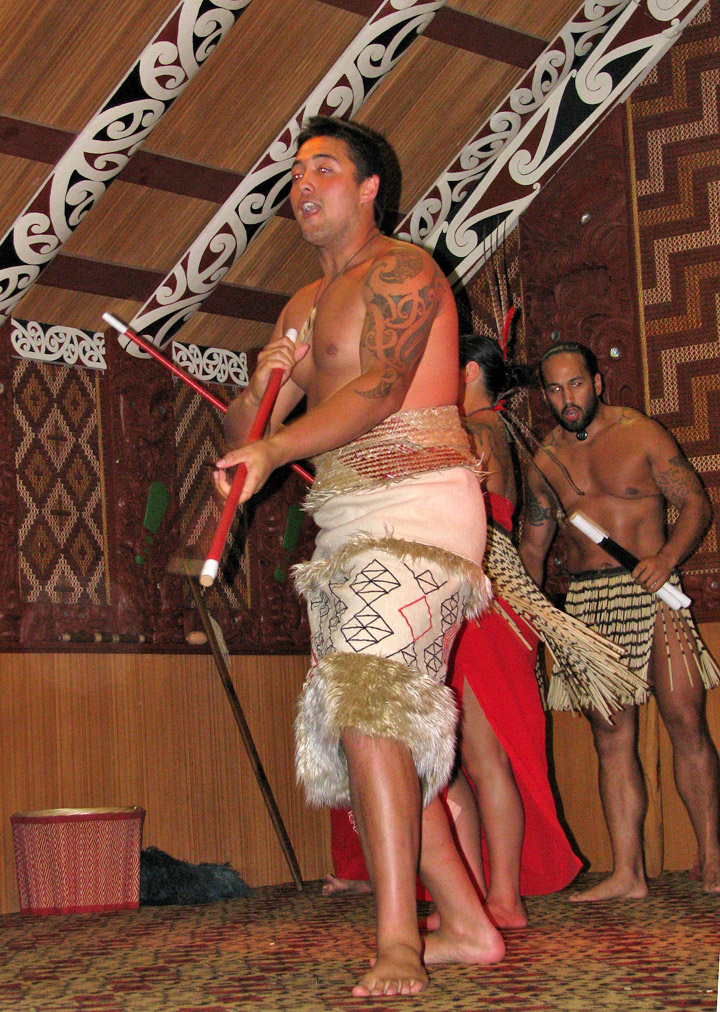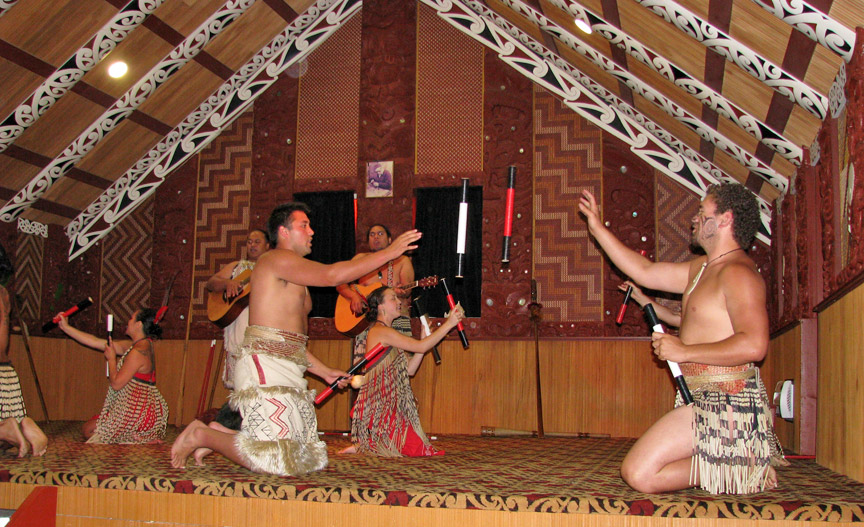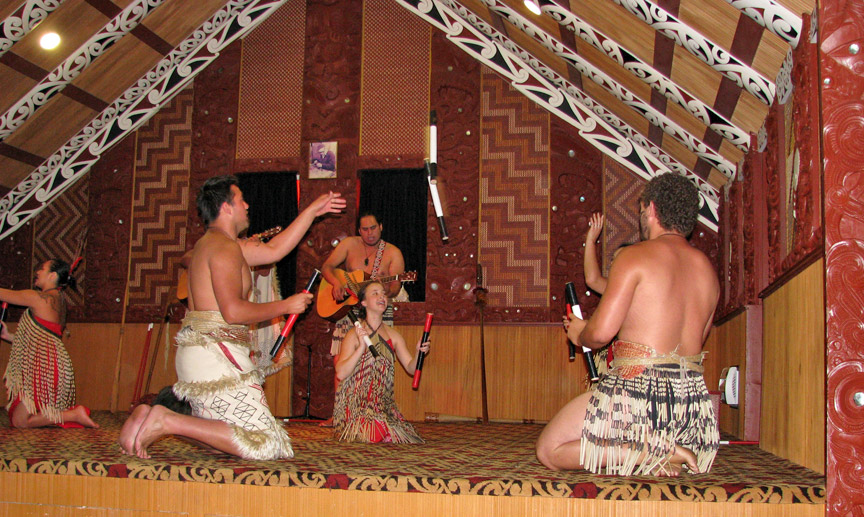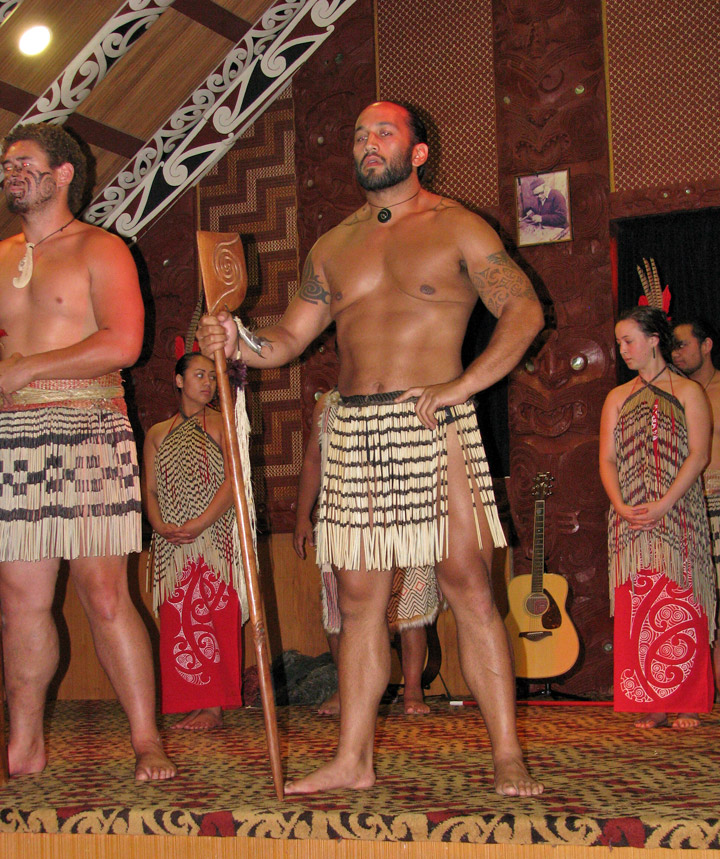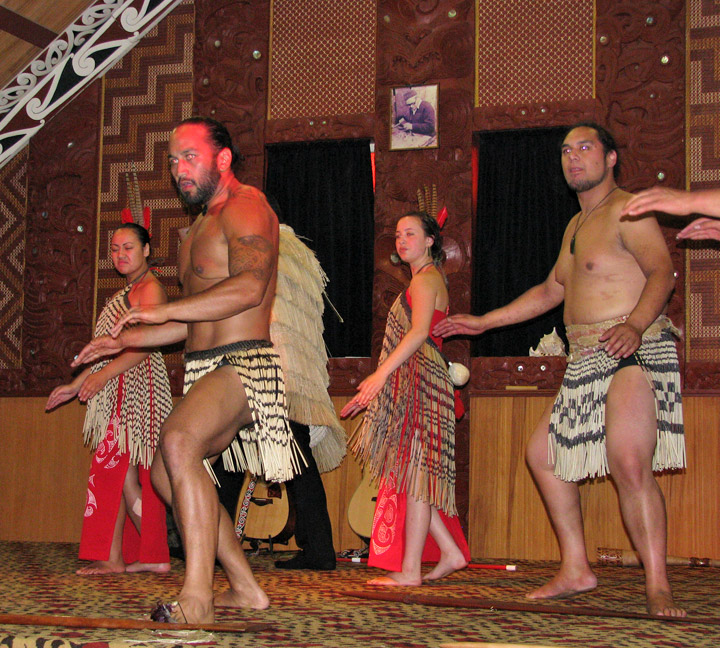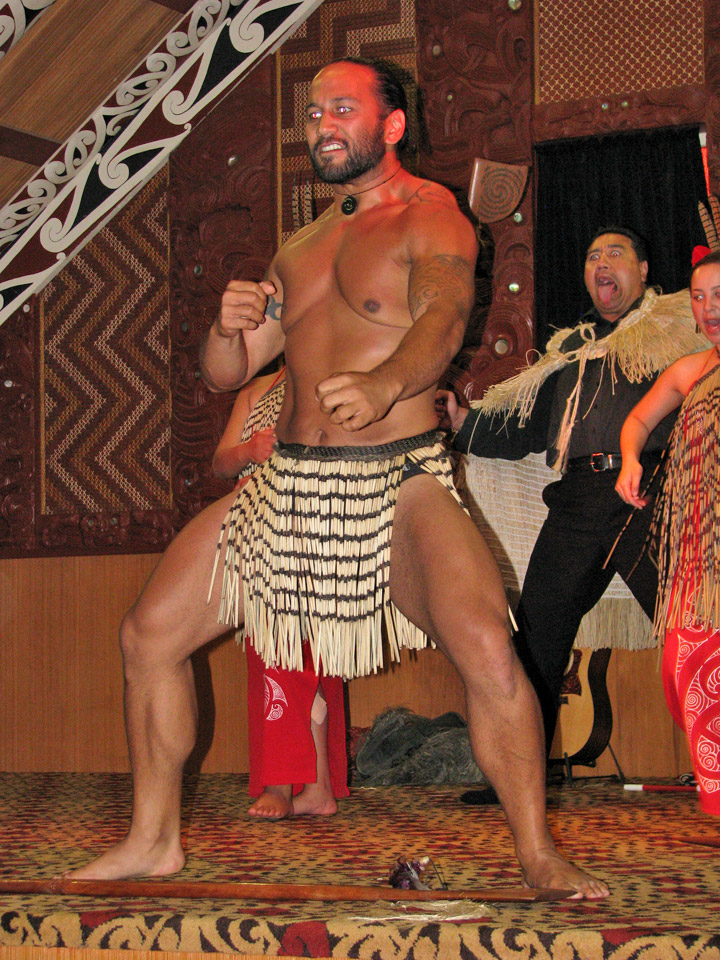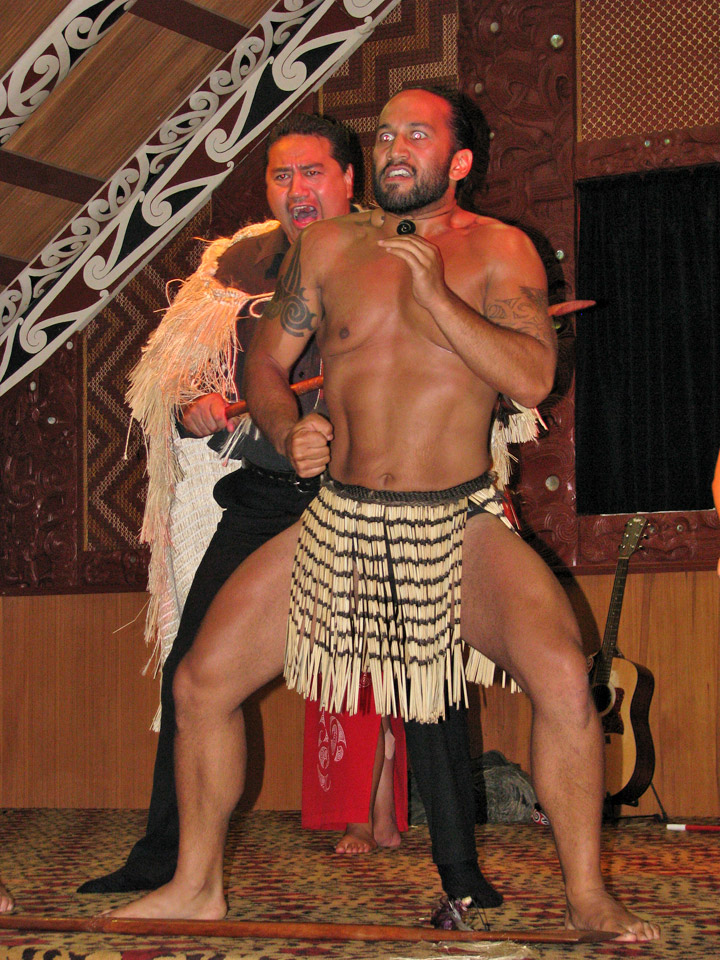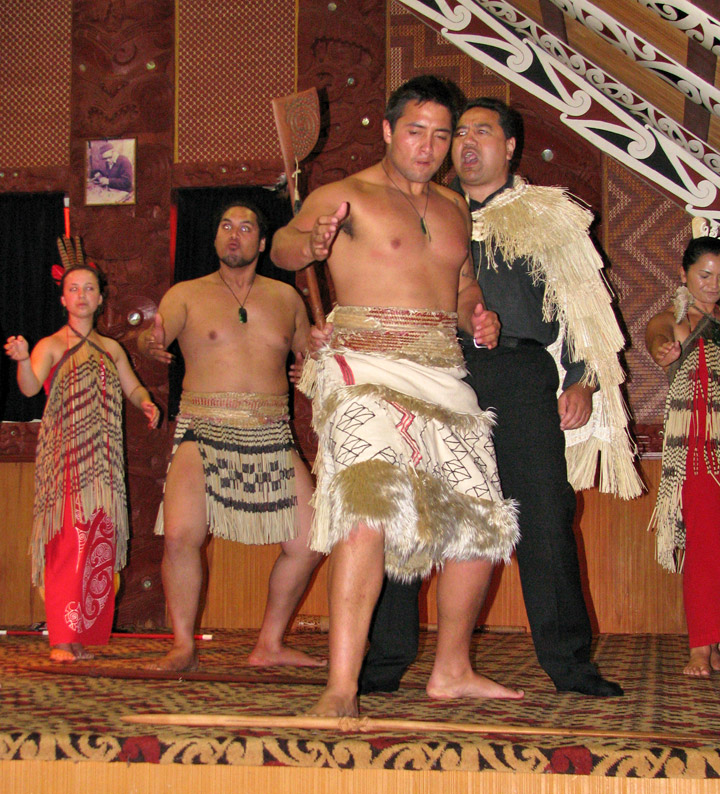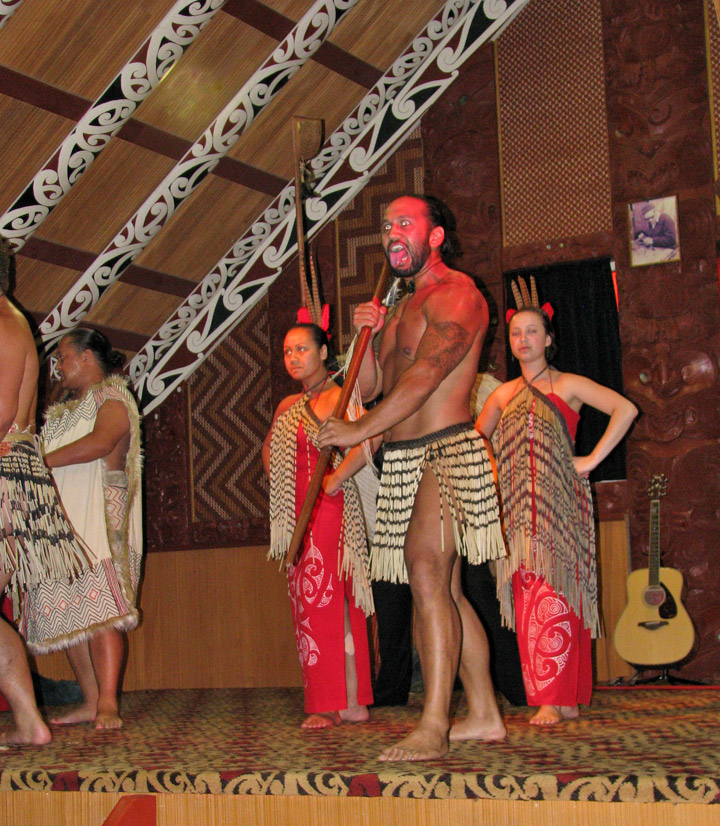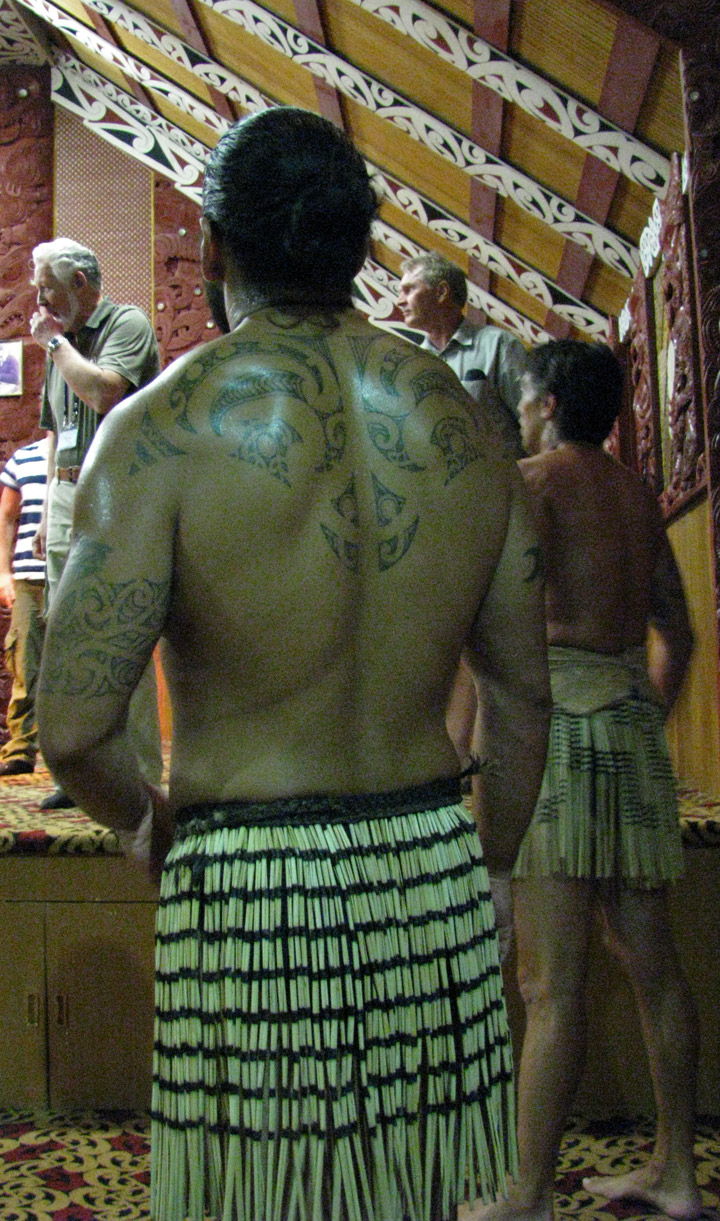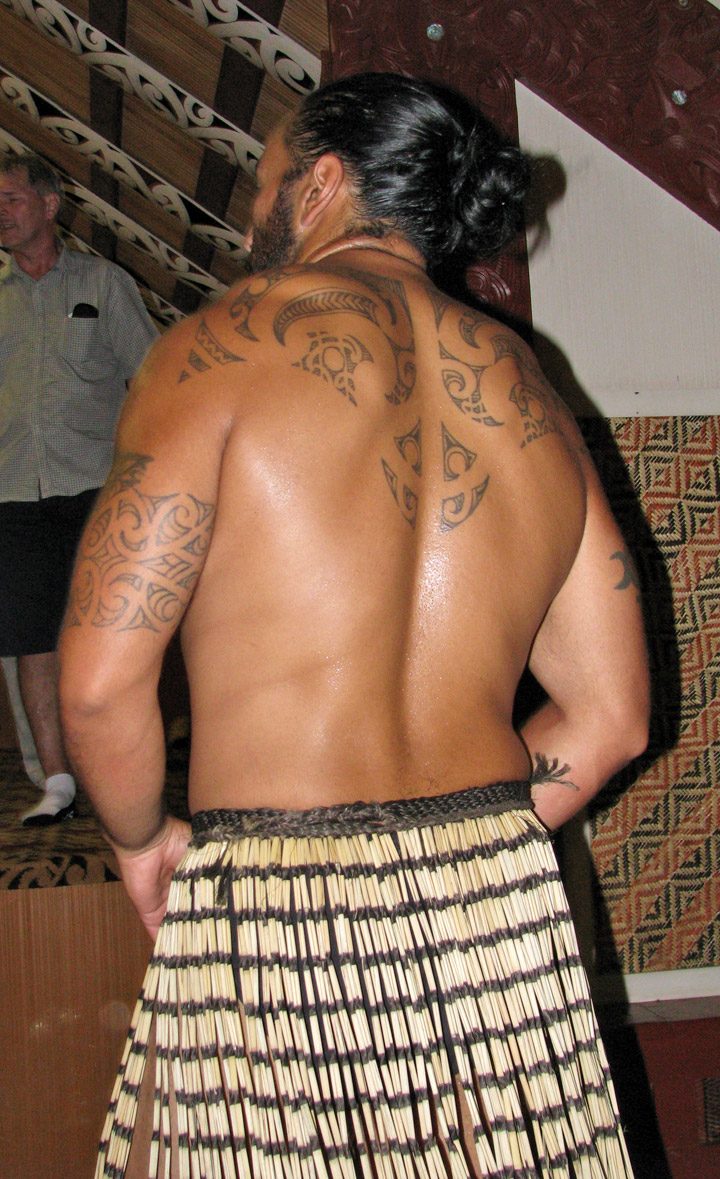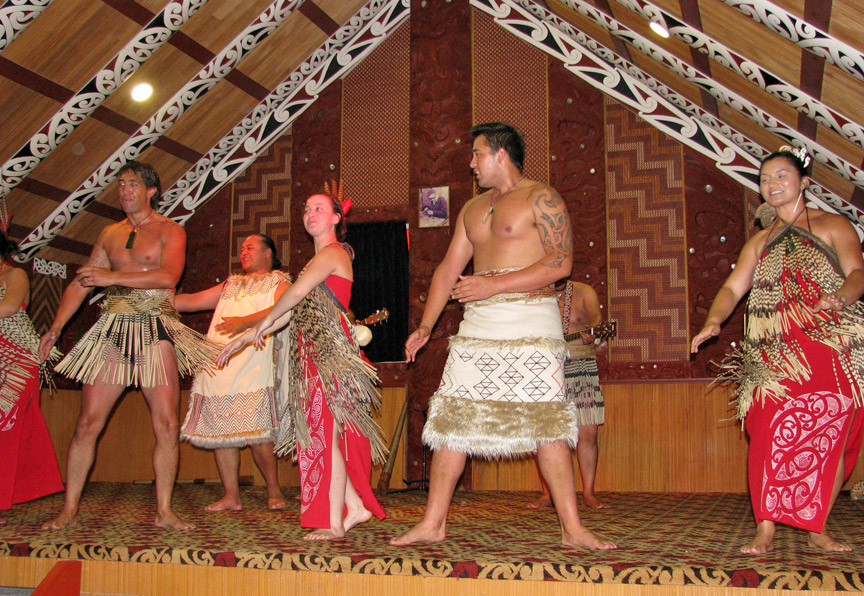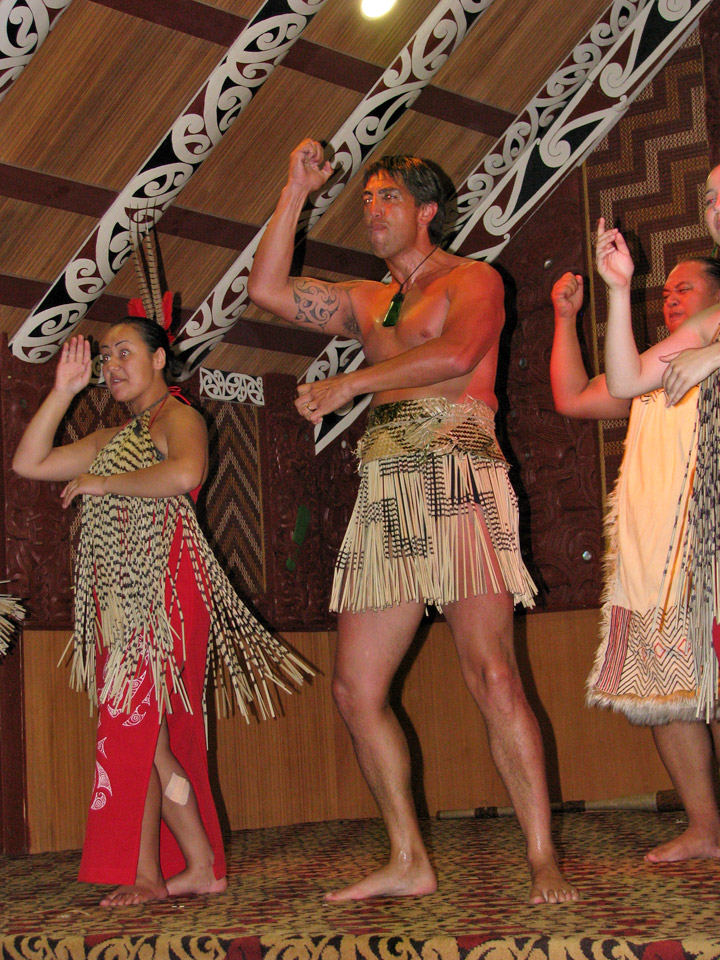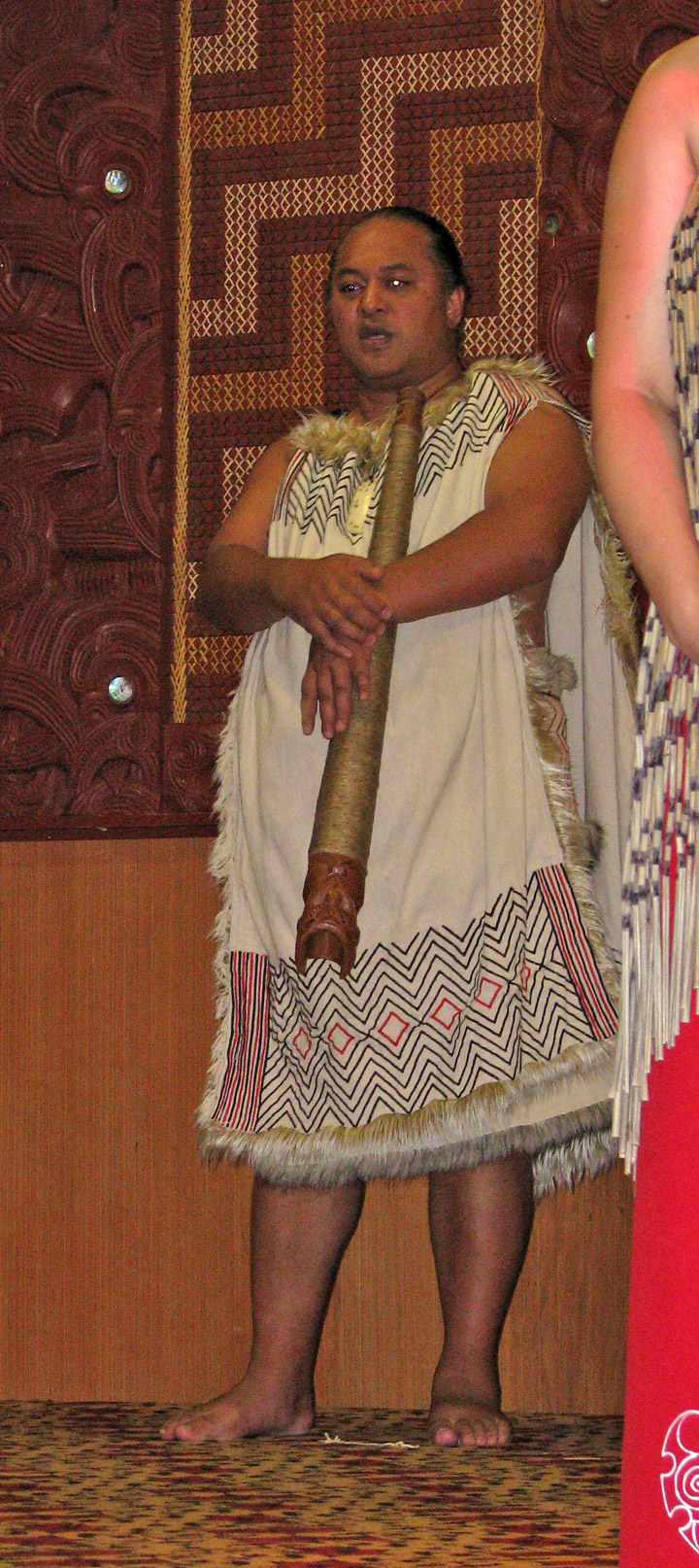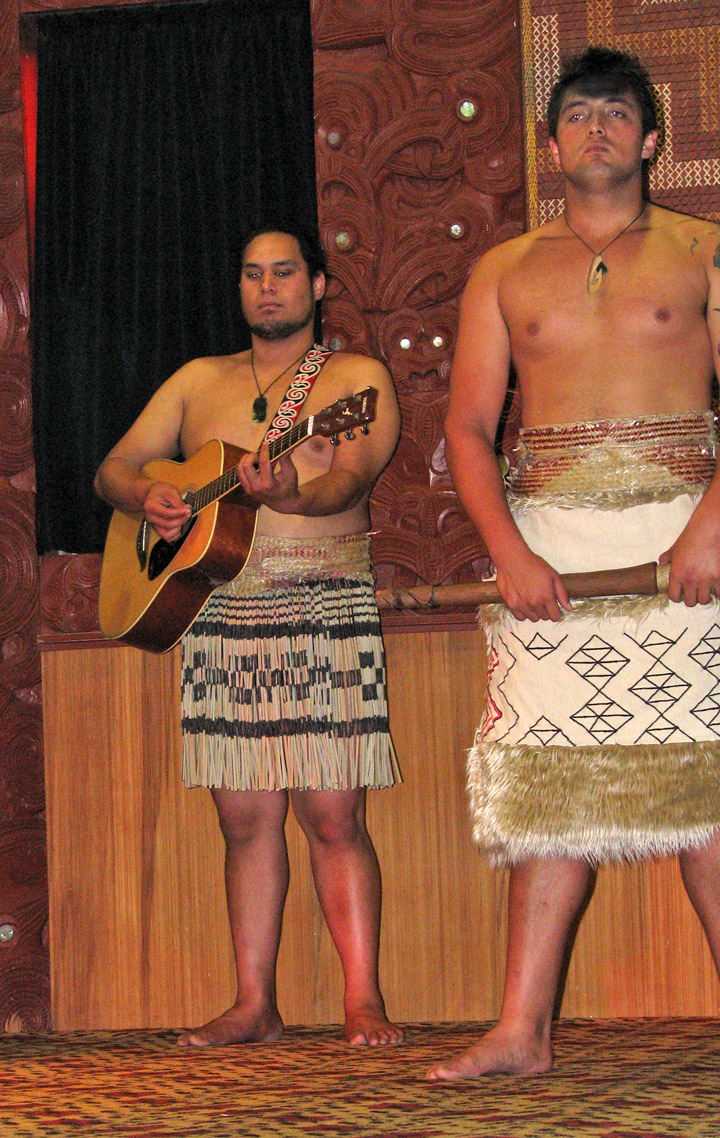 ---
---