San Salvador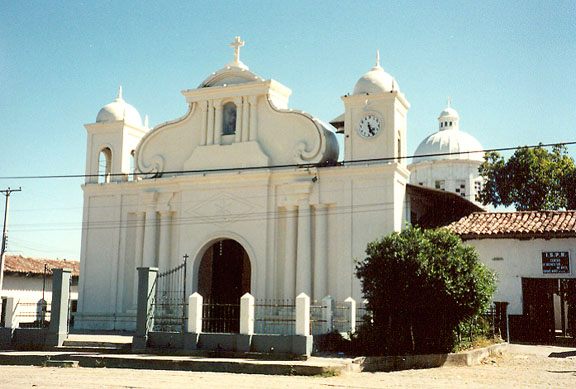 church of the Colonial era
San Salvador, city, capital of El Salvador and its San Salvador Department, on the Ace Chaute River, in the central part of the country. Situated at an altitude of about 685 m (about 2240 ft) near San Salvador Volcano, it is the country's largest city and its main commercial, manufacturing, transportation, and cultural center. Major manufactures include processed food, alcoholic beverages, textiles, clothing, building materials, leather goods, tobacco products, and soap.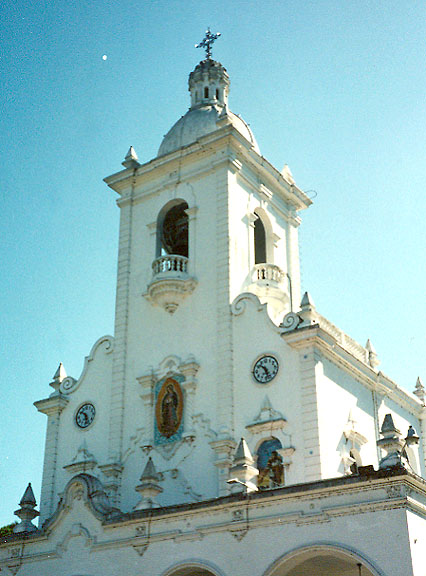 historic catholic church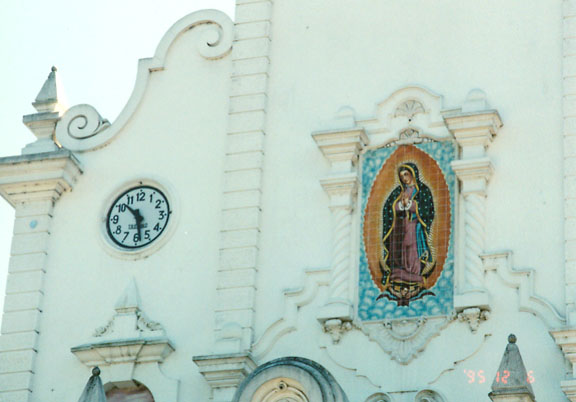 detail of the facade
San Salvador is the site of the University of El Salvador (1841); the José Simeón Cañas Central American University (1965); the Dr. José Matías Delgado University (1977); colleges of music, social work, and agriculture; the National Library; and the National General Archive, housed in the National Palace. Points of interest include the David J. Guzmán National Museum, with collections of historical and ethnographical items; the Tazumal Museum, featuring archaeological displays; and the National Zoological Park and Botanical Garden. Lake Ilopango and the port city of La Libertad are nearby.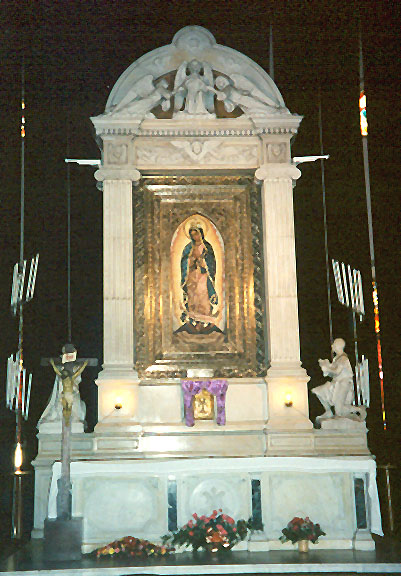 the altar

Established by the Spanish in 1528, the settlement achieved city status in 1546. San Salvador served as the capital of the United Provinces of Central America during the 1830s and has been the capital of El Salvador since 1841, except for the period from 1854 to 1859, when it was rebuilt after suffering great devastation during an earthquake. The city also was badly damaged by earthquakes in 1873 and 1917, and it suffered severely from civil strife during the 1980s. Population (1992) 415,346.

Text from Microsoft Encarta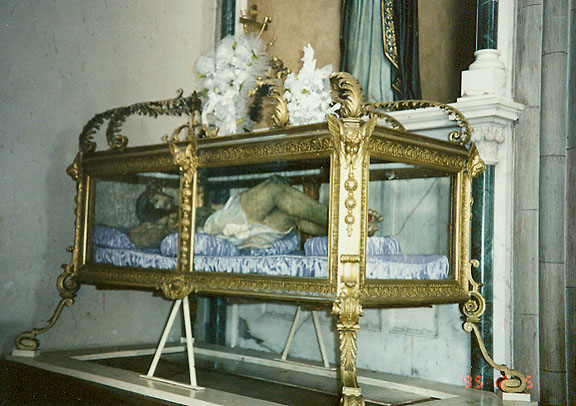 enshrined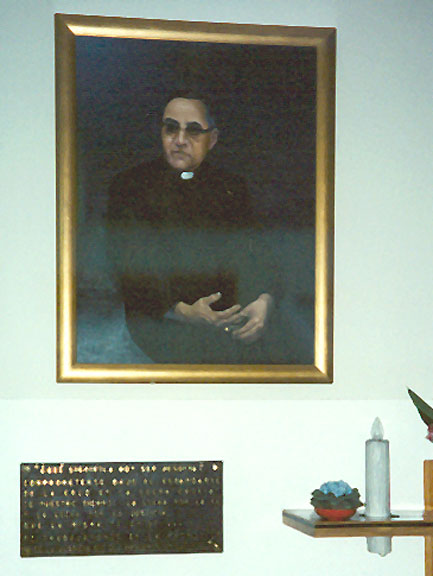 Archbishop Oscar Arnulfo Romero
During the civil strife the military chiefs controlled the nation. Right-wing death squads carried out political assassinations to intimidate their opponents. In 1980 San Salvador's Archbishop Oscar Arnulfo Romero, a critic of the military government, was murdered during a religious service, several Christian Democratic leaders were assassinated, and three U.S. Catholic nuns and another church worker were raped and killed. Five members of the Salvadoran National Guard were later convicted of murdering the churchwomen.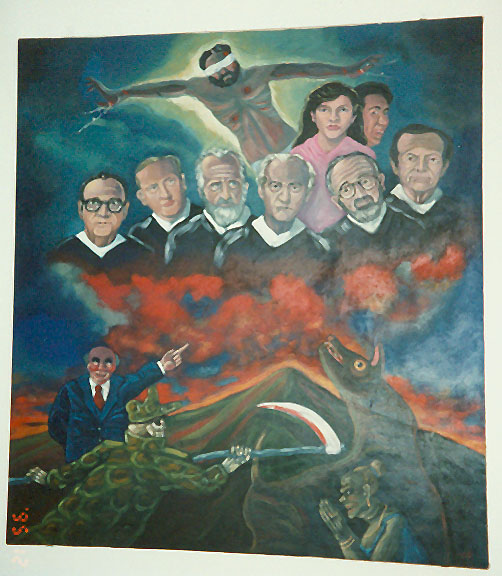 the murdered priests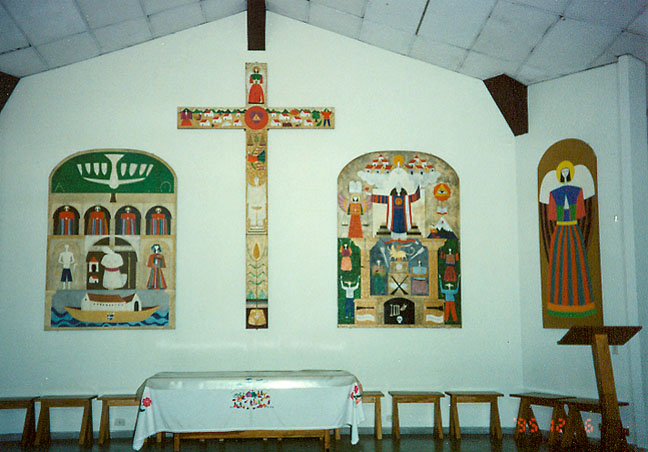 a church dedicated to their honor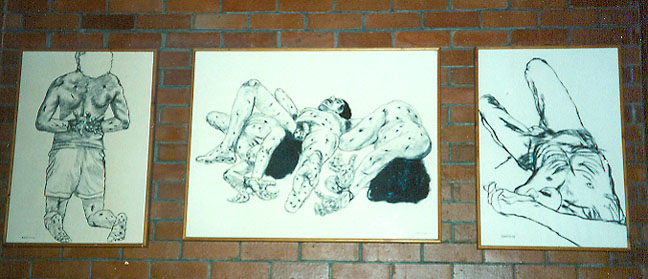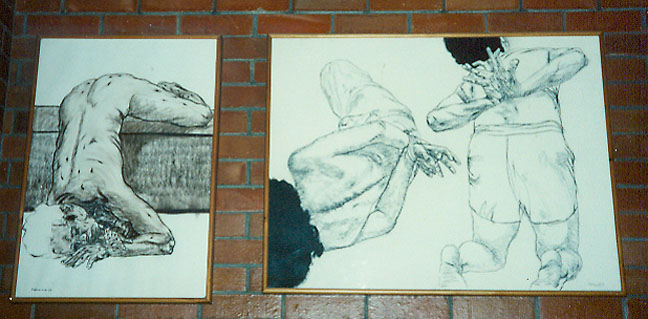 drawings depicting the tortures of the Right-wing Death Squads
Photos of the Metropolitan Cathedral of the Holy Savior

People at the Market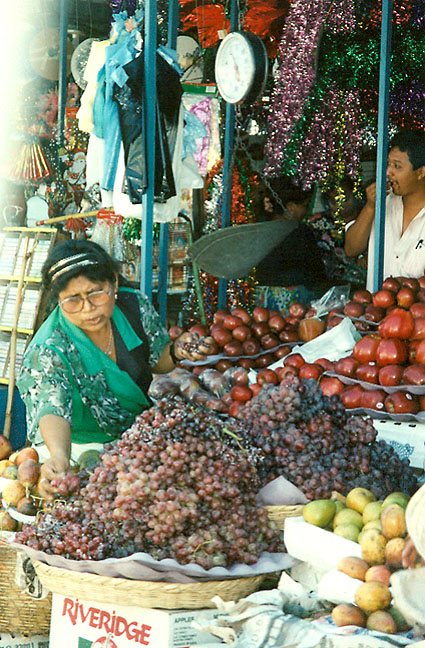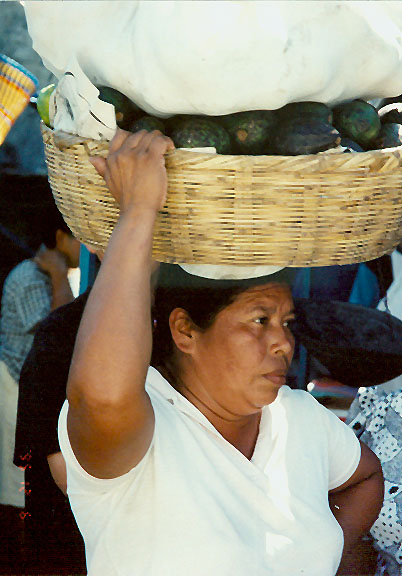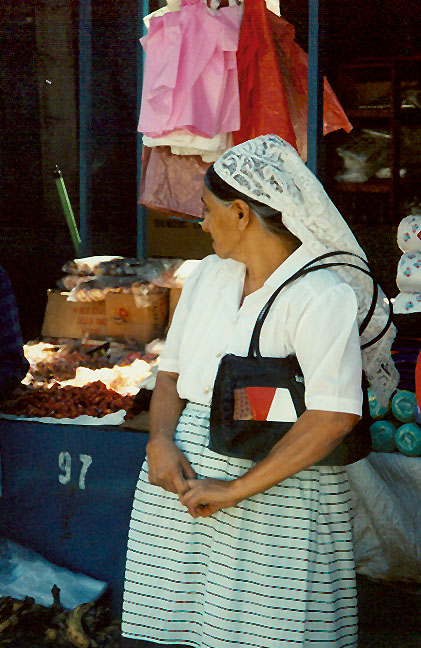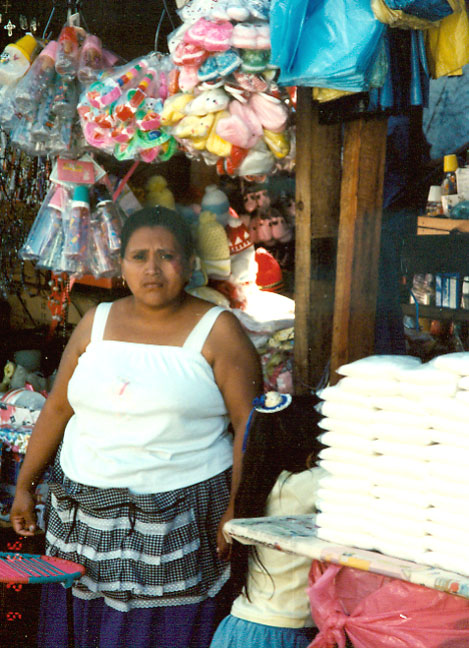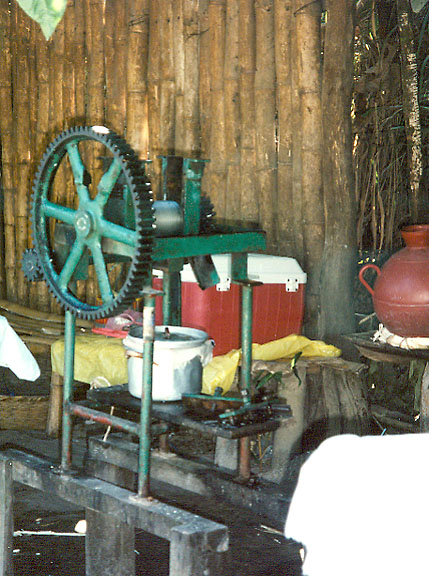 people love the sweet juice prepared
from sugar cane in this type of press

Return to Central America page