Cormorants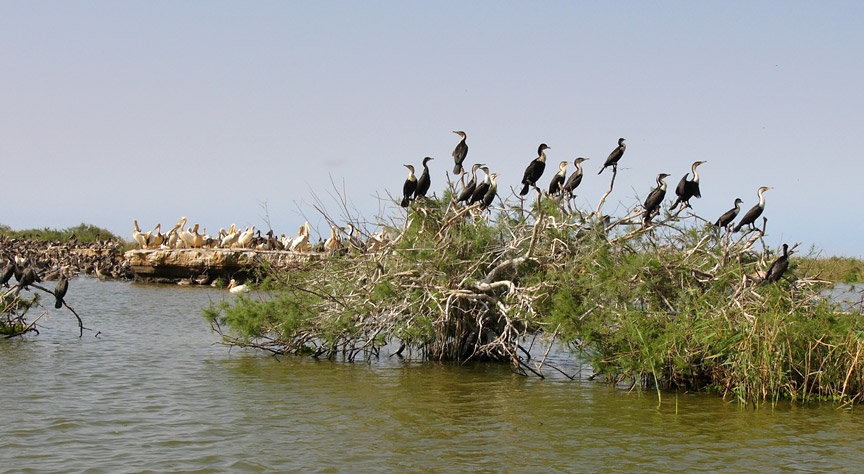 Cormorant, common name for any of several fish-eating, web-footed water birds that nest in colonies on the seacoasts of temperate and tropical regions of the world. A few species also live on large island lakes and rivers. They have slender, hooked beaks; long, flexible necks; a patch of bare skin under the mouth; and a stiff tail. Their plumage is usually a glossy black; some have white areas and many have brightly colored featherless rings around the eyes. They dive and swim deeply underwater in pursuit of fish. They lay two to four eggs in seaweed nests littered with fish remains.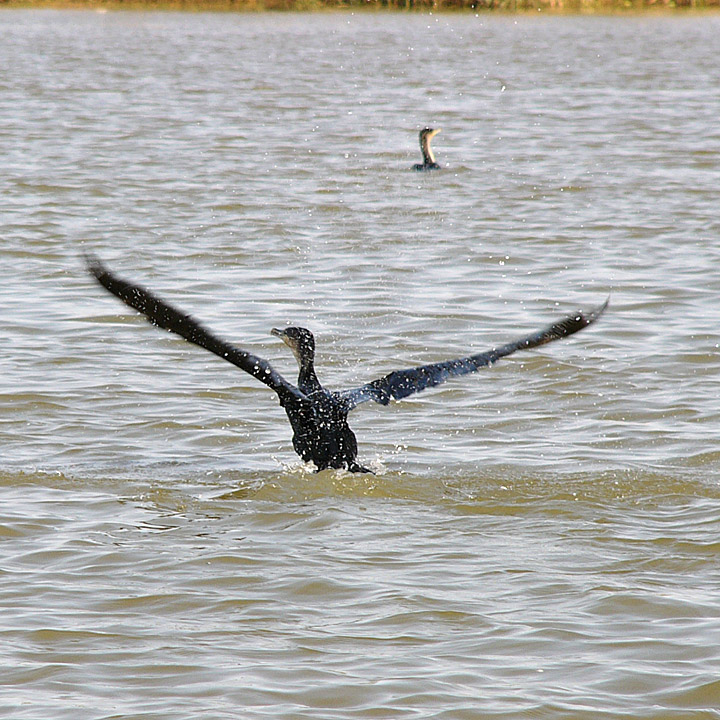 In Asia, two species, the great cormorant and the Japanese cormorant, are used for fishing. The birds are trained to capture fish and return, or are retrieved by pulling on a line attached to the bird's leg. A ring or strap around the cormorant's neck prevents it from swallowing the catch.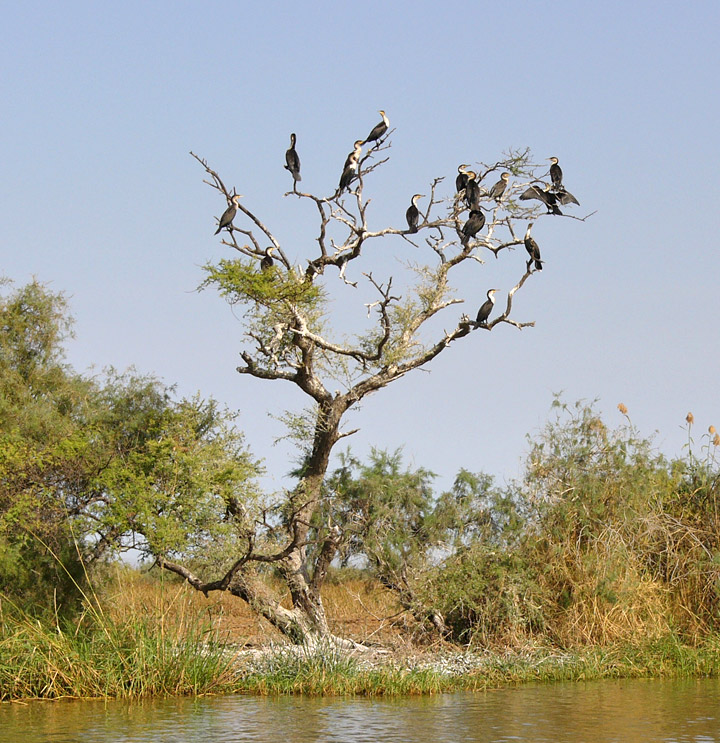 The most widely distributed North American species is the double-crested cormorant, of both the Atlantic and Pacific coasts; it is the only species likely to be seen in the interior of the continent. The great cormorant occurs on north Atlantic coasts, and two additional species are confined to the Pacific coast. The guanay is a prominent member of the seabird colonies providing guano, valuable for fertilizer, on the coasts of Chile and Peru.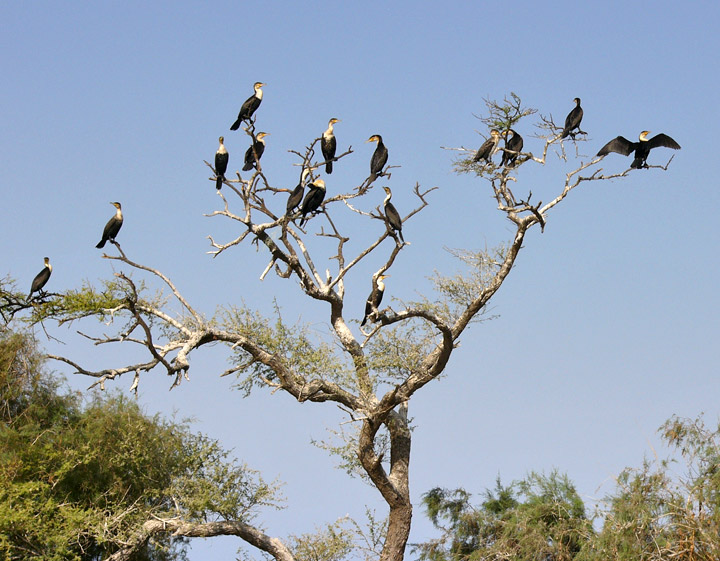 Scientific classification: Cormorants belong to the family Phalacrocoracidae in the order Pelecaniformes. The great cormorant is classified as Phalacrocorax carbo, the Japanese cormorant as Phalacrocorax capillatus, the double-crested cormorant as Phalacrocorax auritus, and the guanay as Phalacrocorax bougainvillii.

Text from Microsoft Encarta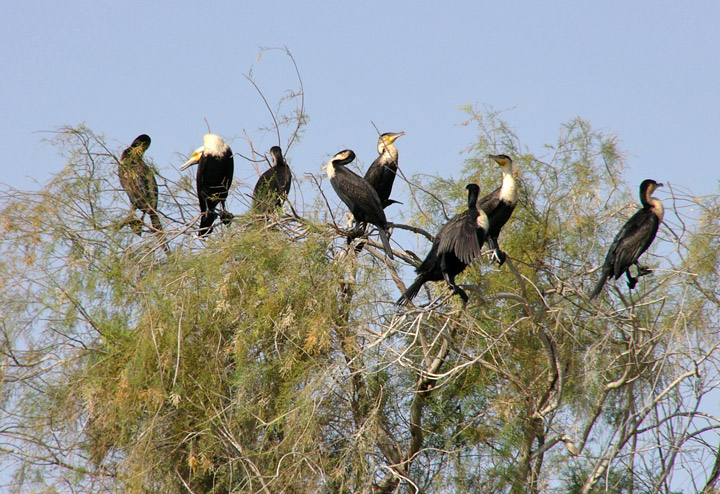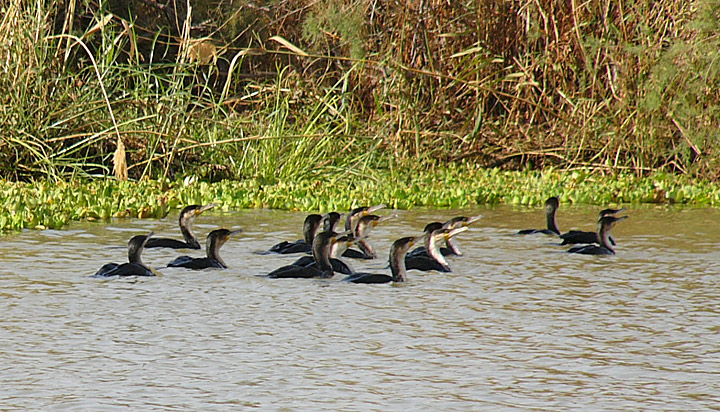 ---
---