Islam in Senegal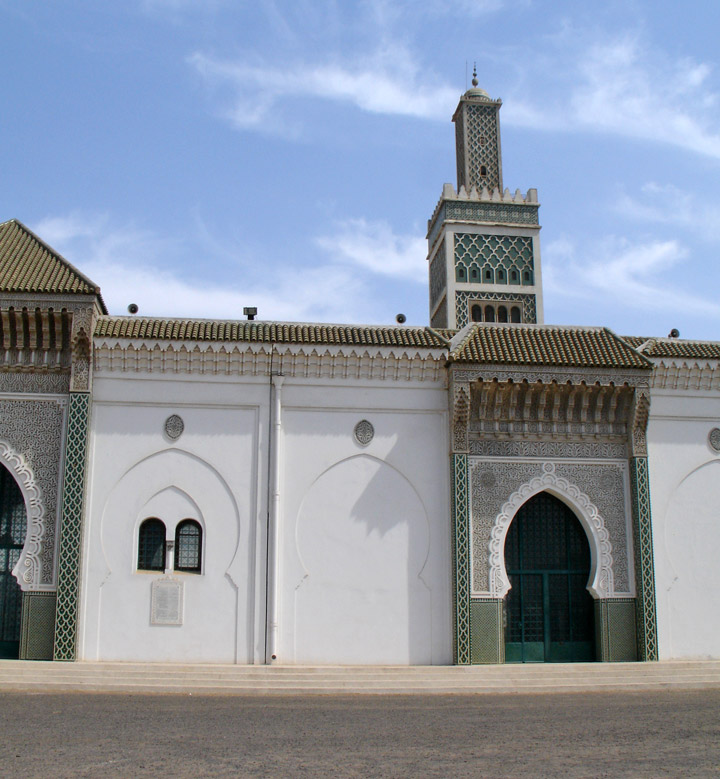 Mosque in Dakar
Islamic communities are generally organized around one of several Islamic Sufi orders or brotherhoods, headed by a khalif (xaliifa in Wolof, from Arabic khalīfa), who is usually a direct descendant of the group's founder. The two largest and most prominent Sufi orders in Senegal are the Tijaniyya, whose largest sub-groups are based in the cities of Tivaouane and Kaolack, and the Murīdiyya (Murid), based in the city of Touba. The Halpulaar, a widespread ethnic group found along the Sahel from Chad to Senegal, representing 20 percent of the Senegalese population, were the first to be converted to Islam.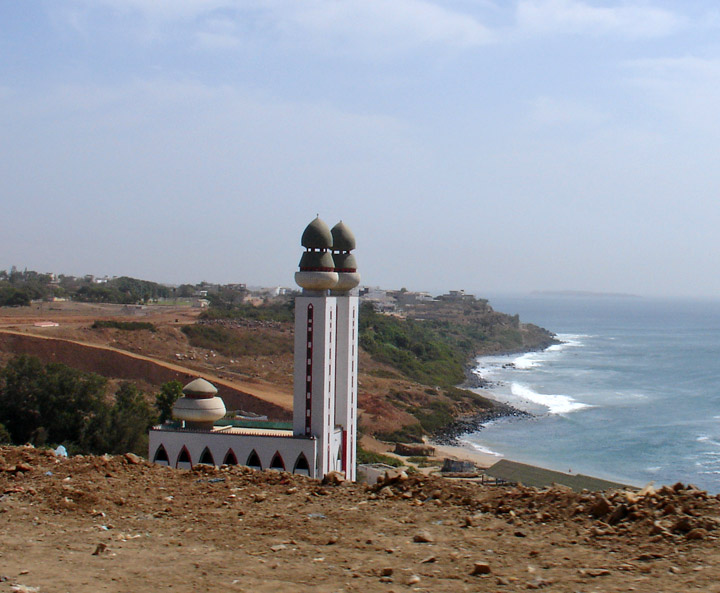 Mosque in Dakar on the sea side
The Halpulaar, composed of various Fula people groups, named Peuls and Toucouleurs in Senegal. Many of the Toucouleurs, or sedentary Halpulaar of the Senegal River Valley in the north, converted to Islam around a millennium ago and later contributed to Islam's propagation throughout Senegal. Most communities south of the Senegal River Valley, however, were not thoroughly Islamized until the nineteenth and early twentieth centuries. During the mid-nineteenth century, Islam became a banner of resistance against the traditional aristocracies and French colonialism, and Tijānī leaders Al-Hajj Umar Tall and Màbba Jaxu Ba established short-lived but influential Islamic states but were both killed in battle and their empires than annexed by the French.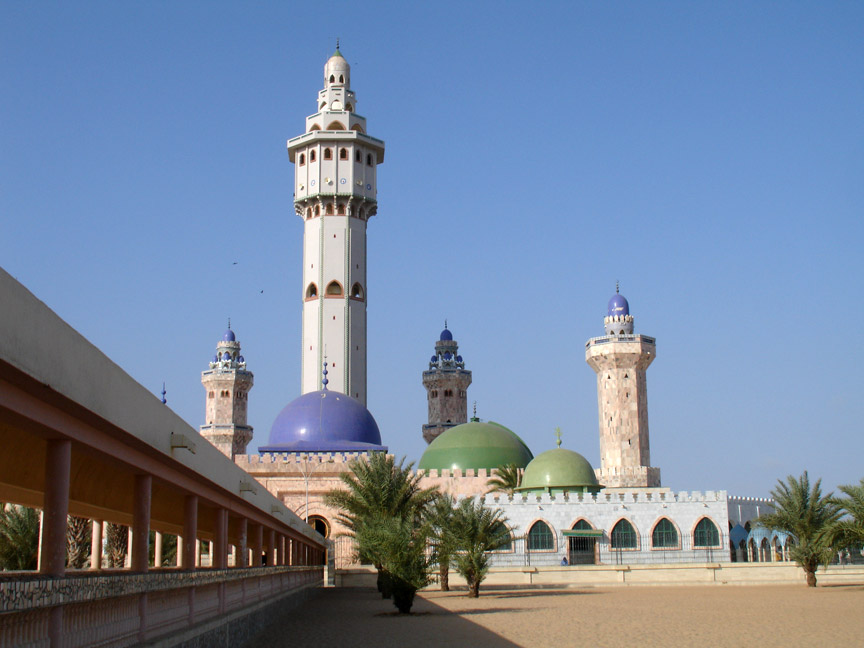 Great Mosque in Touba
More Photos of the Mosque in Touba
The spread of formal Quranic school (called daara in Wolof) during the colonial period increased largely through the effort of the Tijaniyya. In Murid communities, which place more emphasis on the work ethic than on literary Quranic studies, the term daara often applies to work groups devoted to working for a religious leader. Other Islamic groups include the much older Qādiriyya order and the Senegalese Laayeen order, which is prominent among the coastal Lebu. Today, most Senegalese children study at daaras for several years, memorizing as much of the Qur'an as they can. Some of them continue their religious studies at informal Arabic schools (majlis) or at the growing number of private Arabic schools and publicly funded Franco-Arabic schools.
Text from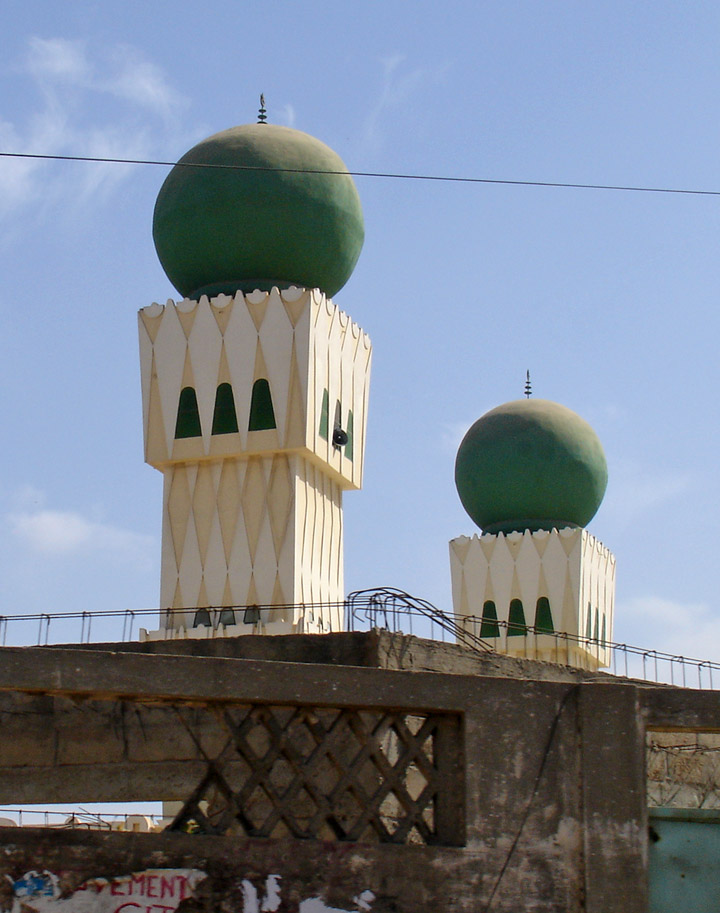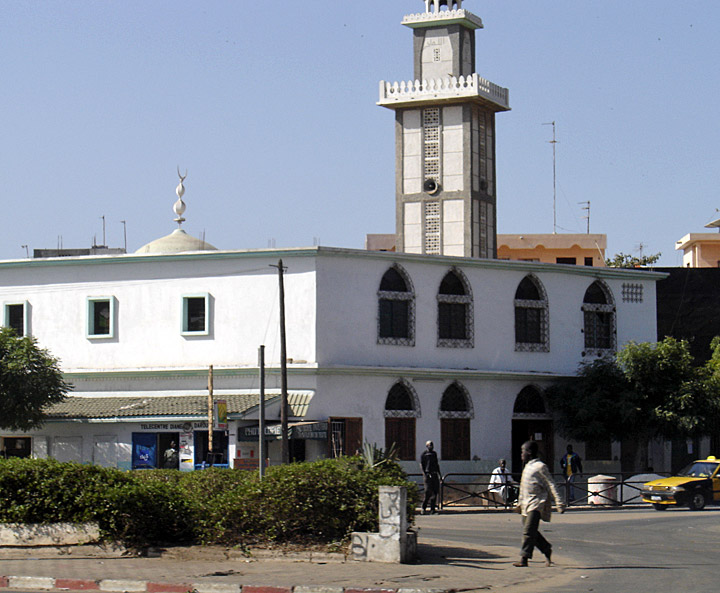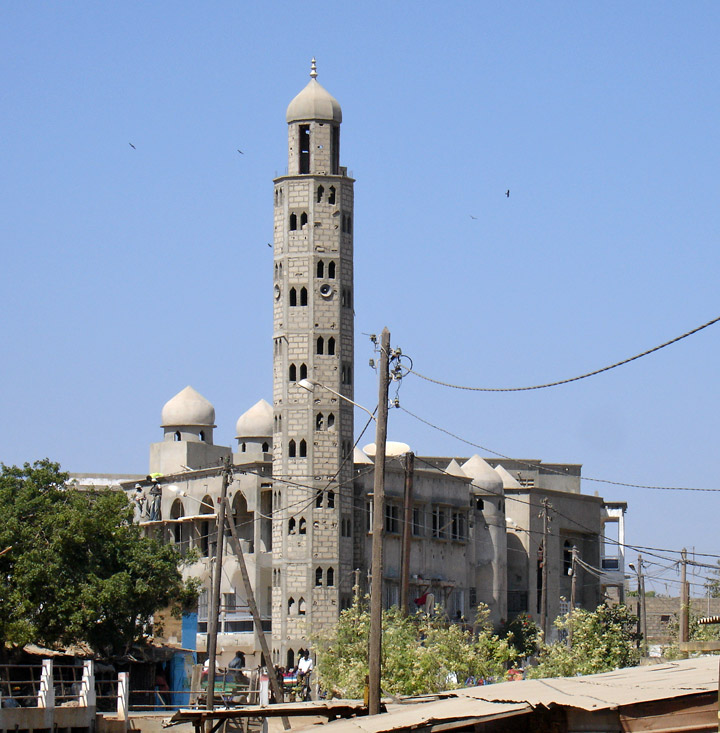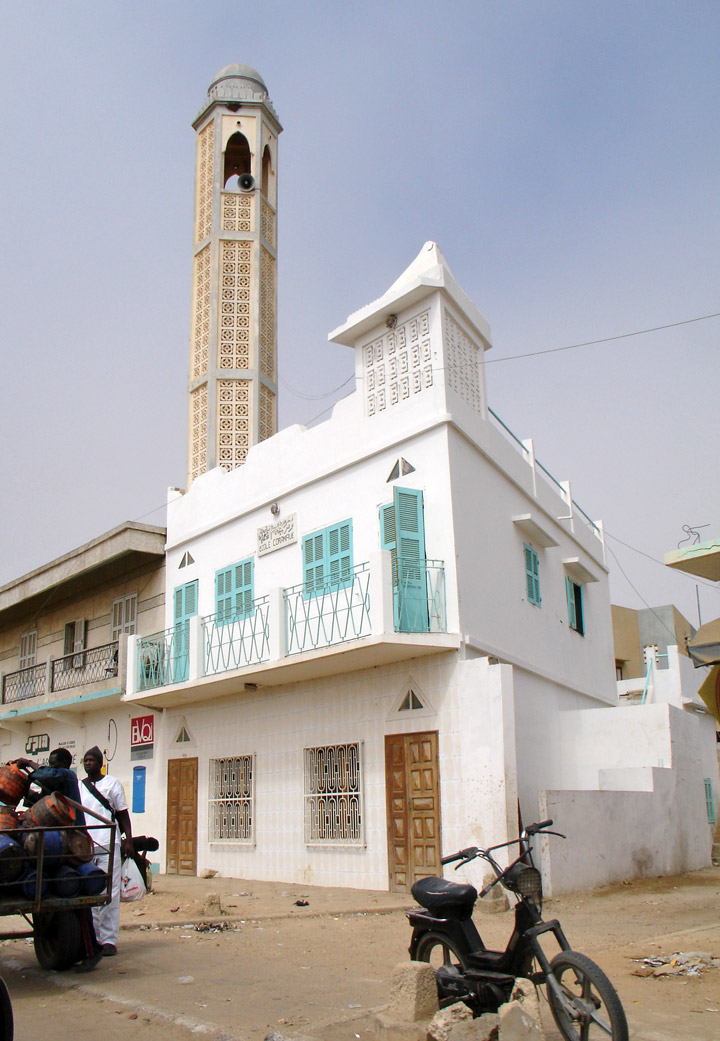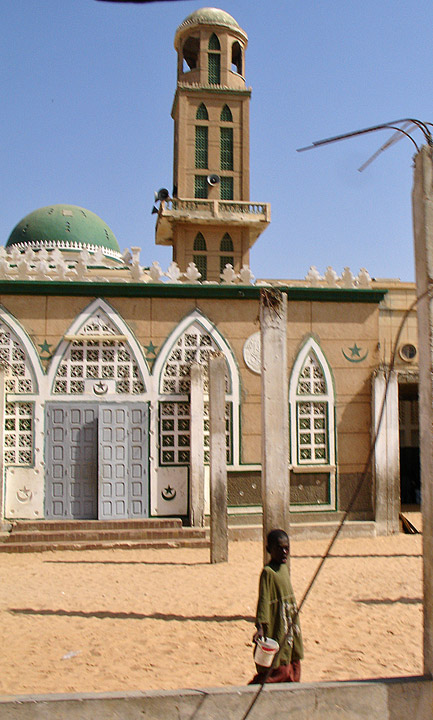 Mosque in Saint Louis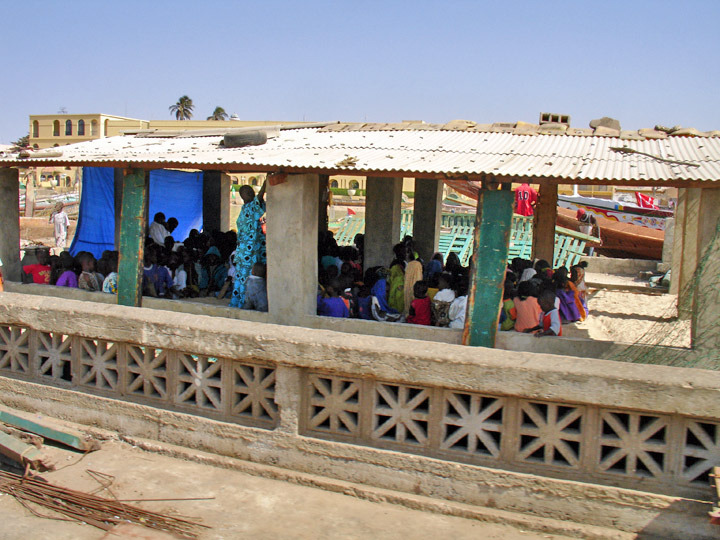 Qur'an school (daaras) in fisherman's village at Saint Louis
for memorizing portions of the Qur'an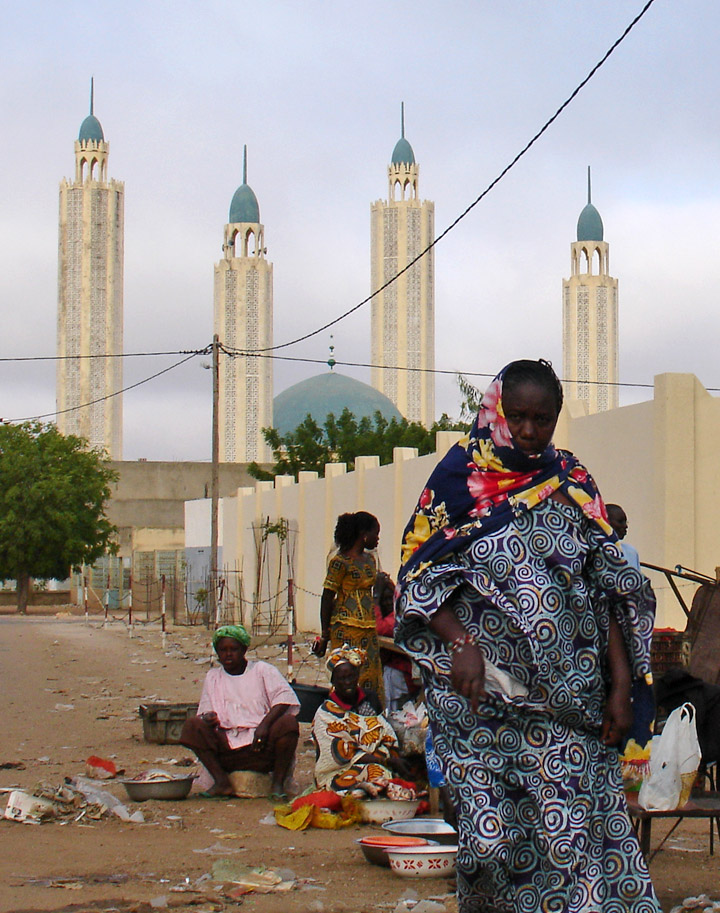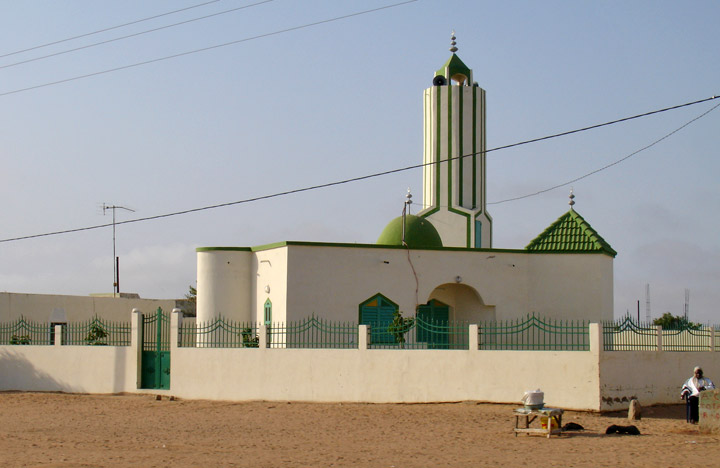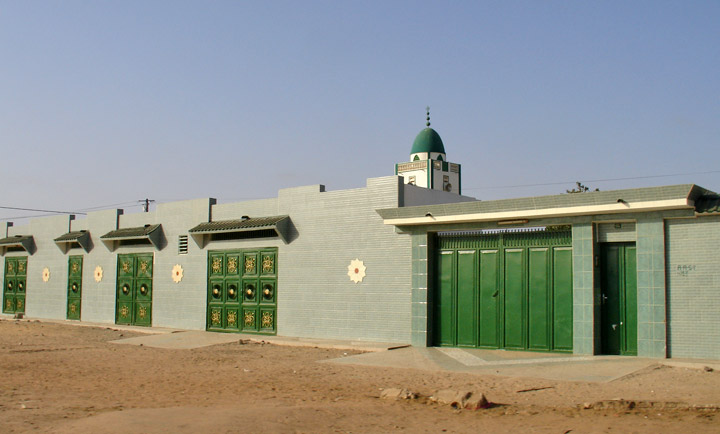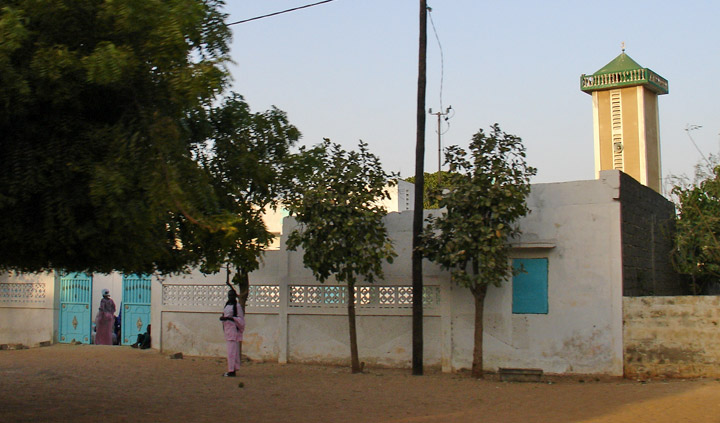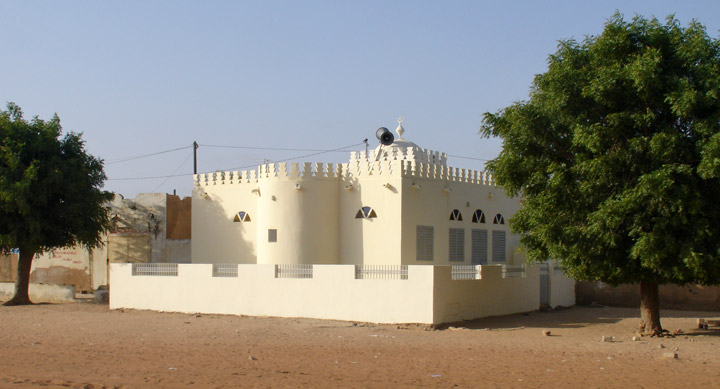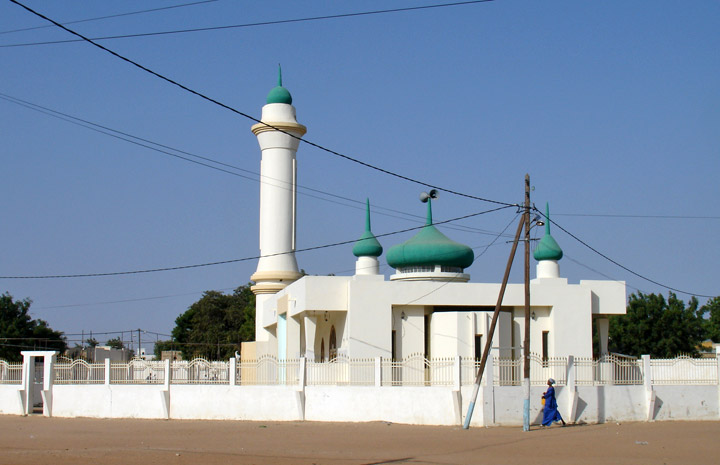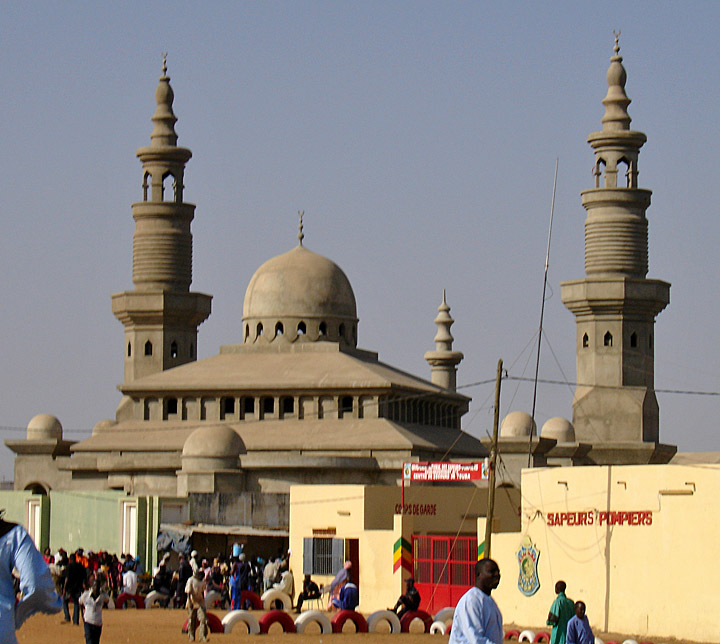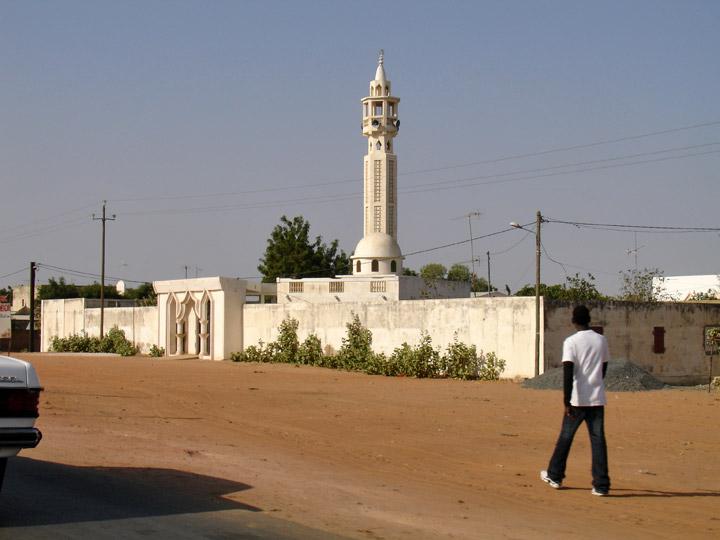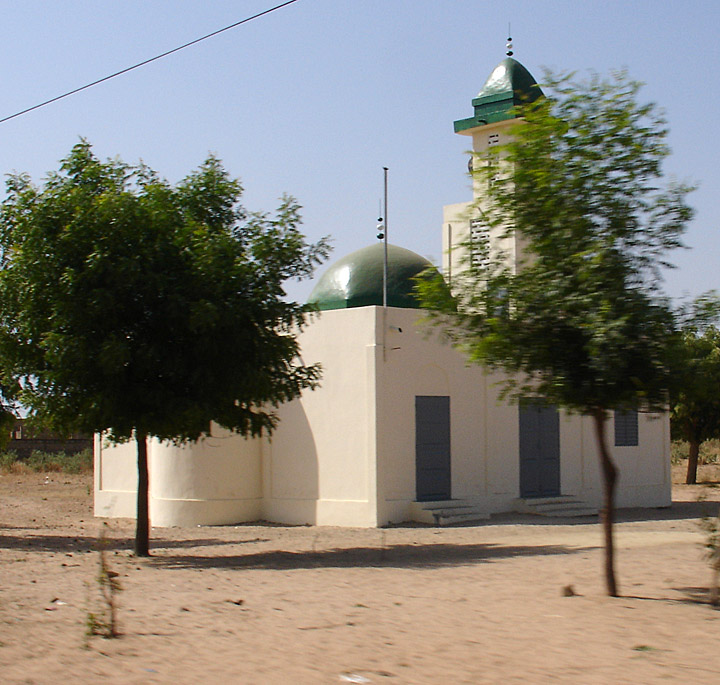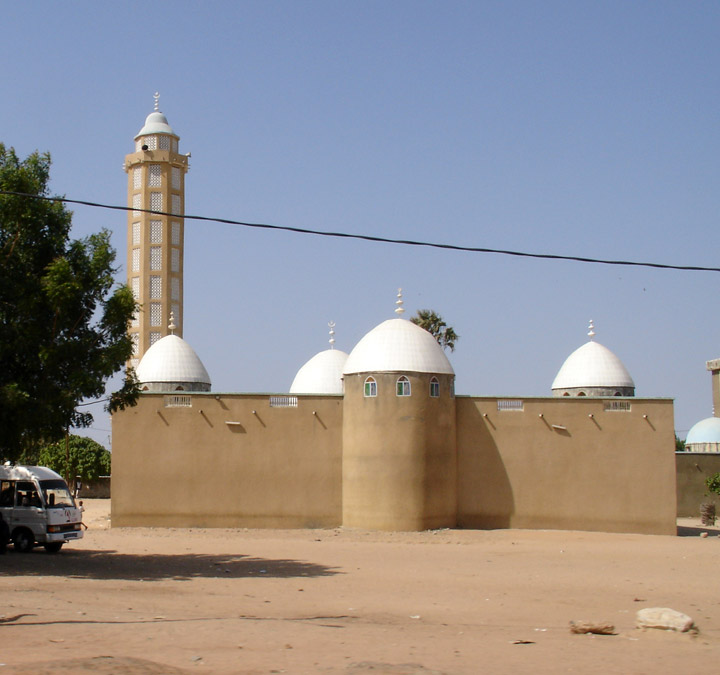 ---
---