Sudan

From my visit in 1957.
The area of Northern Sudan around Wadi Halfa which I visited has since been
inundated by waters from the high dam on the Nile.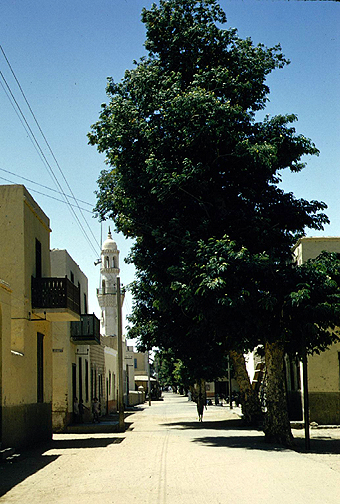 town of Wadi Halfa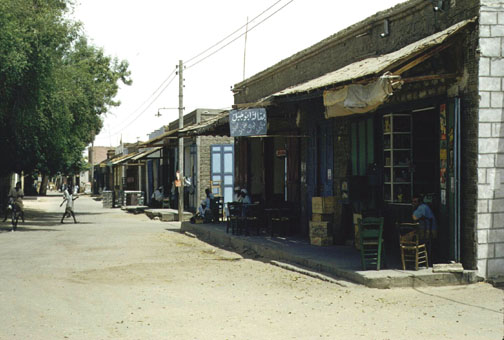 with its shops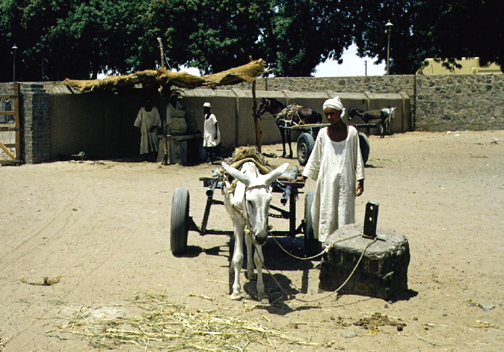 local transportation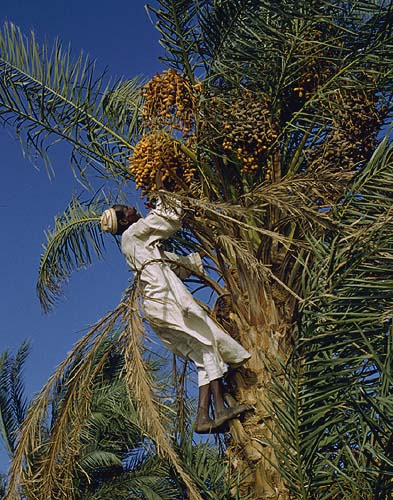 The strip of land along the Nile was highly fertile, including many date palms.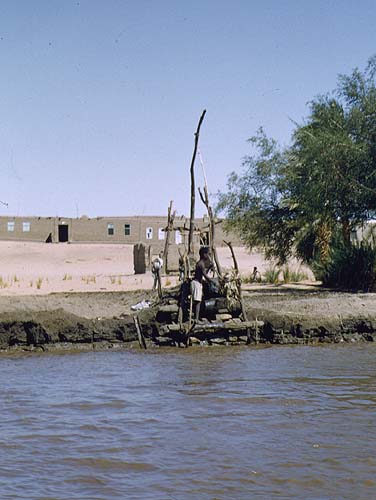 Water for crops was drawn directly from the Nile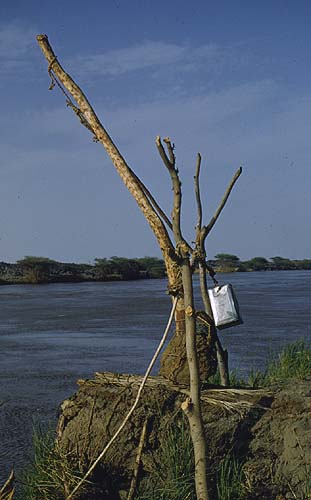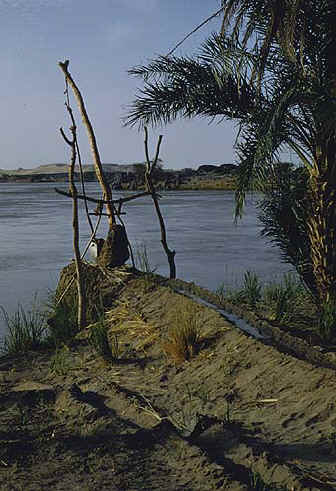 The method of drawing water has not changed over 1000's of years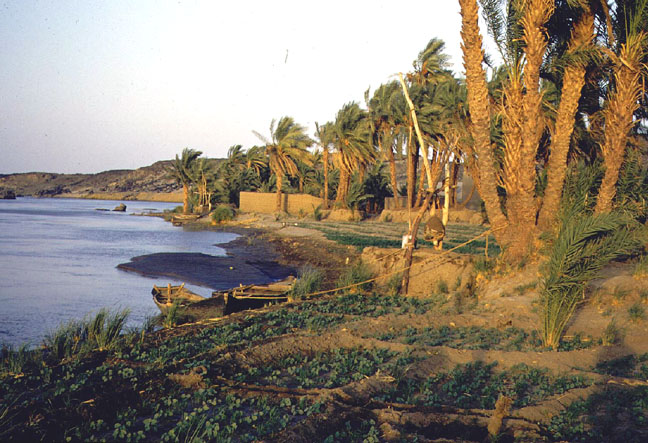 to irrigate the fertile strip along the Nile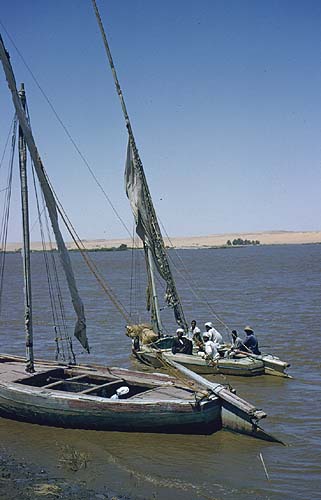 Crossing the Nile was done in sailing boats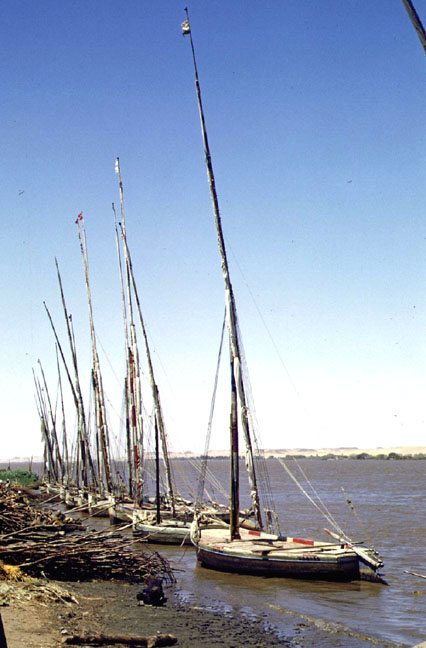 the vessels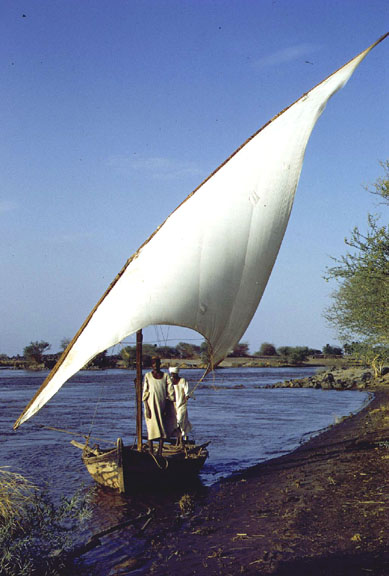 and with sail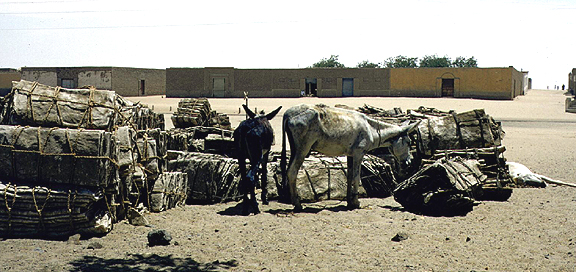 trade was in hides
and the camels to carry them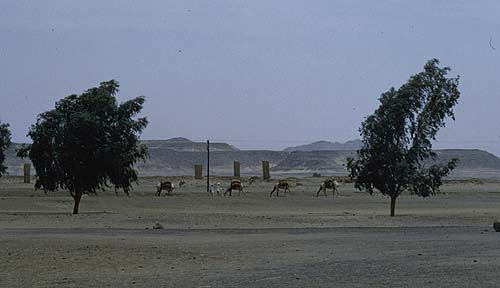 since outside of this fertile strip was the desert,
best crossed by camel trains.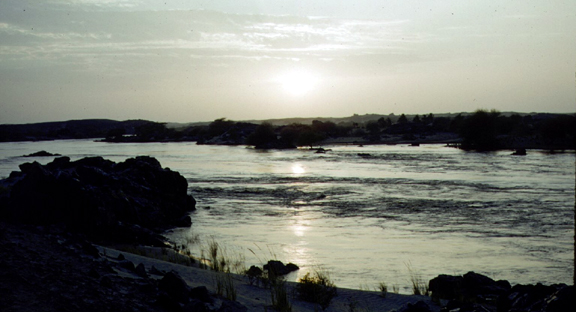 the cataract on the Nile limited navigation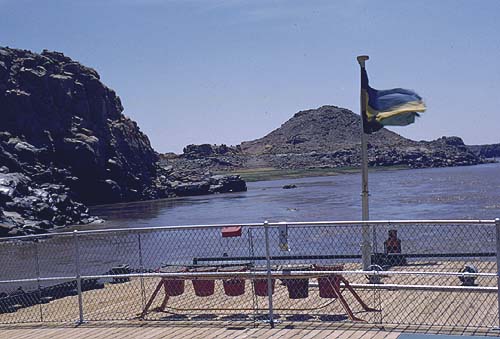 below the cataracts the river boat
was the link to Assuan in Egypt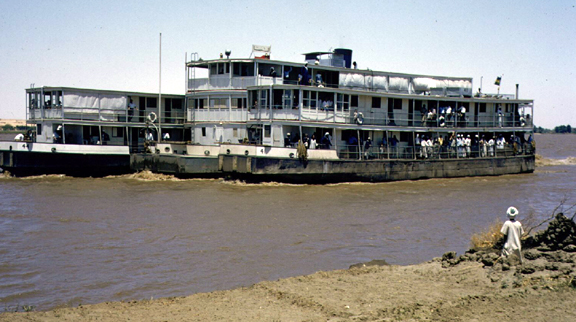 the river boat on the Nile


Countries of
Africa
North Africa

West Africa

East and Southern Africa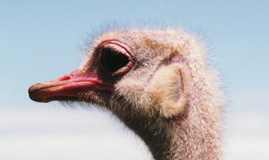 Did anyone see anything?