Saint David's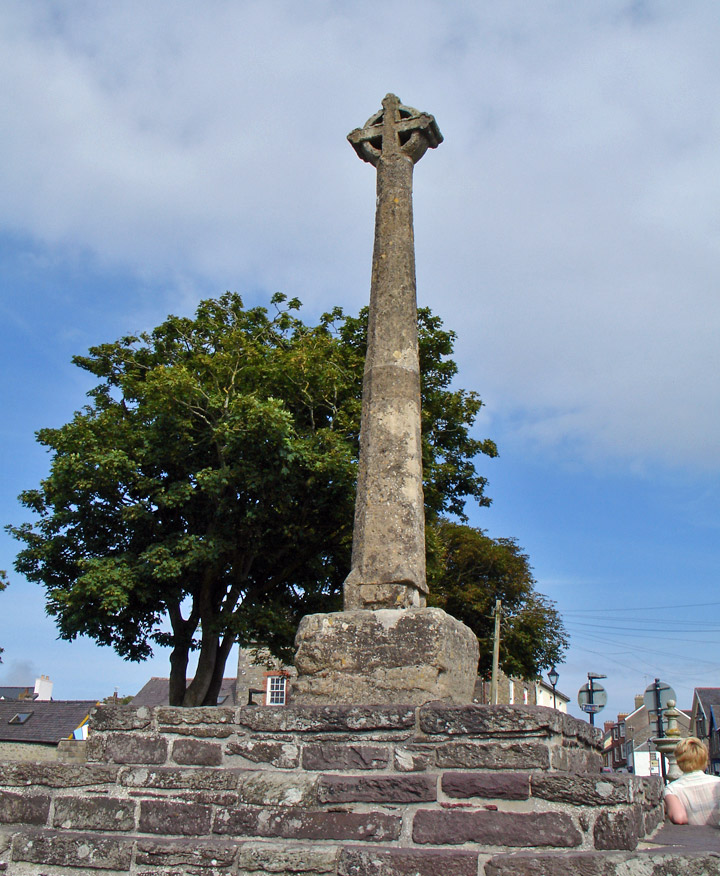 Celtic Cross in St. David's Cross Square
So who was St. David (or Dewi Sant in Welsh)? Actually not too much is known about St David except from a biography written around 1090 by Rhygyfarch. son of the Bishop of St. Davids.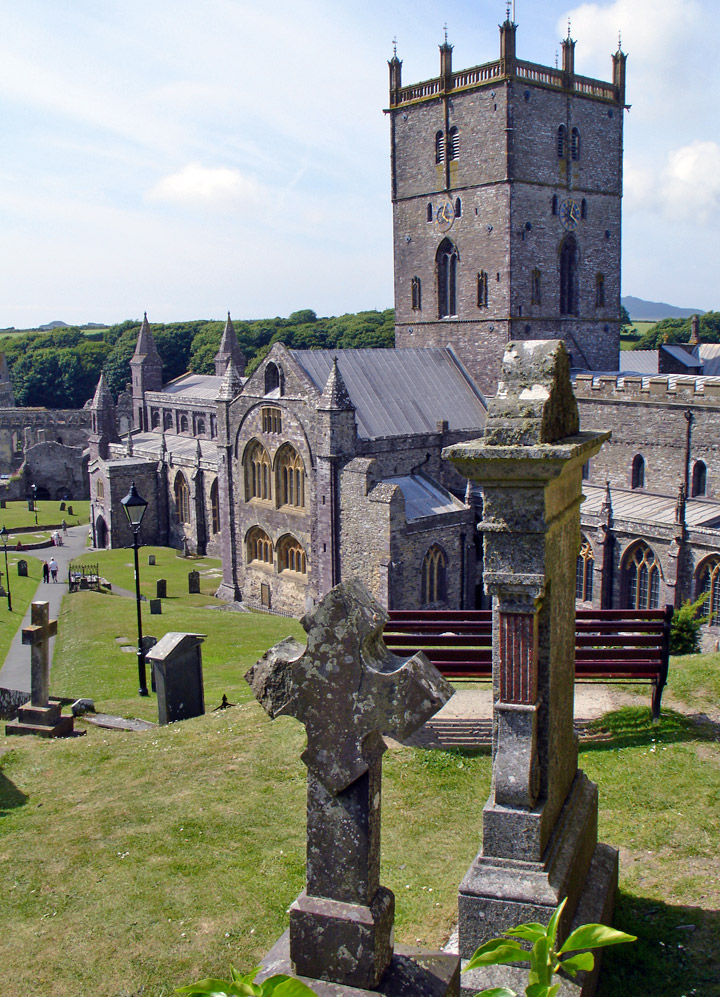 St. David's Cathedral
David was reputedly born on a cliff top near Capel Non (Nonís chapel) on the South West Wales coast during a fierce storm. Both his parents were decendcd from Welsh royalty. He was the son of Sandde, Prince of Powys. and Non. daughter of a chieftain of Mencvia (now the little cathedral town of St Davidís). The site of David's birth is marked by the ruins of a tiny ancient chapel close to a holy well and the more recent 18th century chapel dedicated to his mother Non which can still he seen near St. Davidís Cathedral.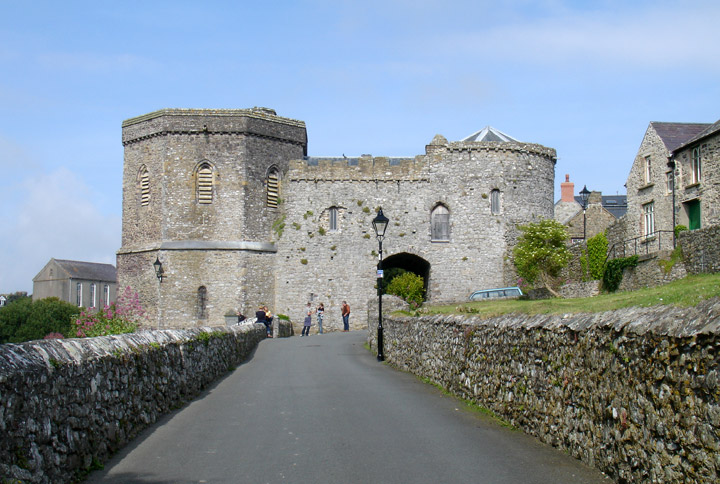 Tower Gate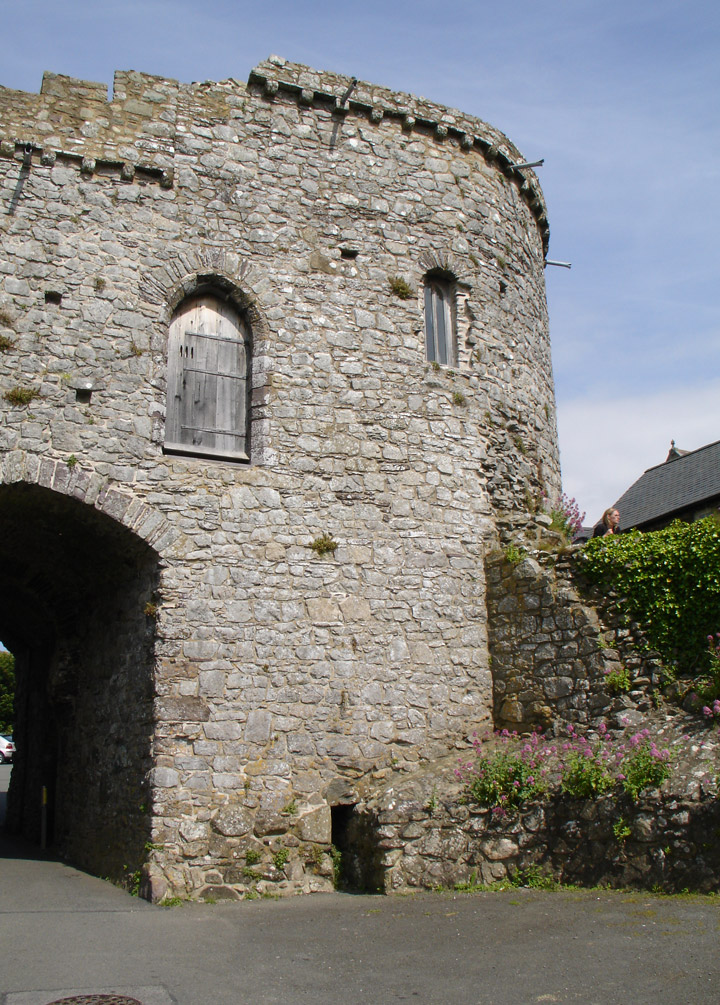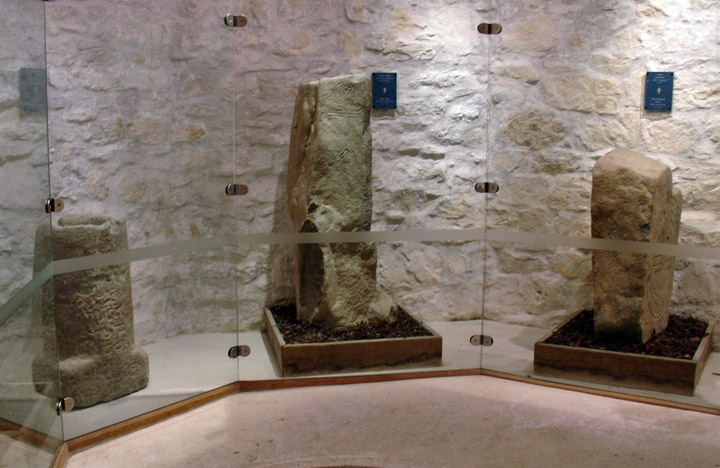 where the ancient Celtic stones are on display
In medieval times it was believed that St David was the nephew of King Arthur. It is also said that the patron saint of Ireland. St. Patrick - also born near the present day city of St. David's - foresaw the birth of David in approximately 520AD.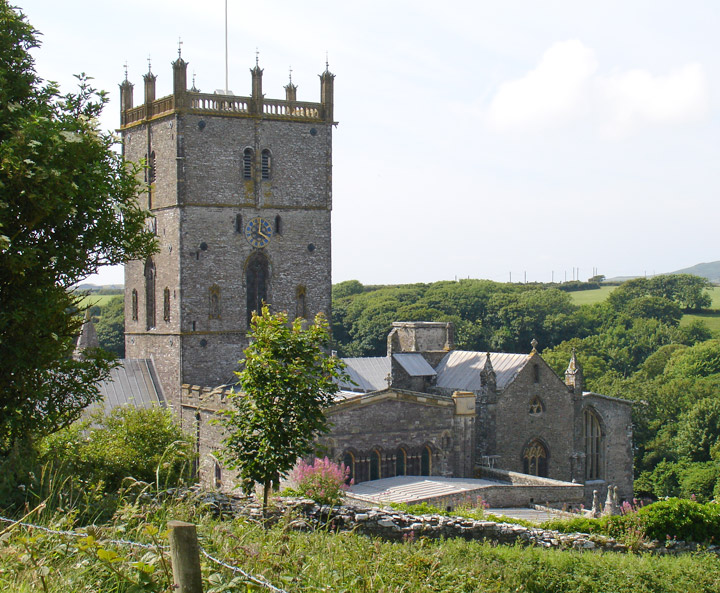 St. David's Cathedral as seen from outside the Cathedral Close
The young David grew up to be a priest, being educated at the monastery of Hen Fynyw under the tutorage of St. Paulinus. .According to legend David performed several miracles during his life including restoring Paulinusí sight. It is also said that during a battle against the Saxons, David advised his soldiers to wear leeks in their hats so that they could easily be distinguished from their enemies. which is why the leek is one of the emblems of Wales!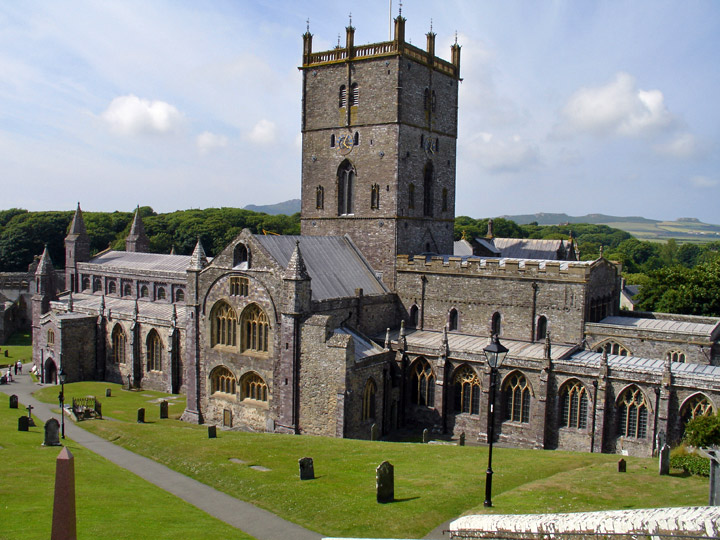 inside the Cathedral Close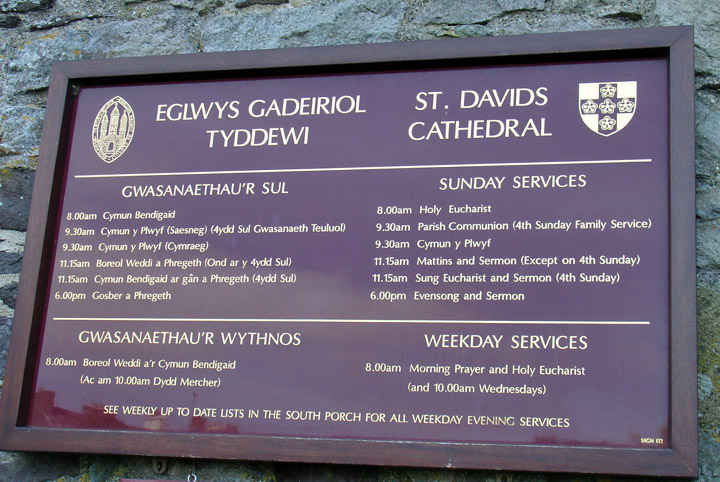 A vegetarian who ate only bread, herbs and vegetables and who drank only water. David became known as Aquaticus or Dewi Ddyfrwr (the water drinker) in Welsh. Sometimes. as a self-imposed penance. he would stand up to his neck in a lake of cold water, reciting Scripture! It is also said that milestones during his life were marked by the appearance of springs of water.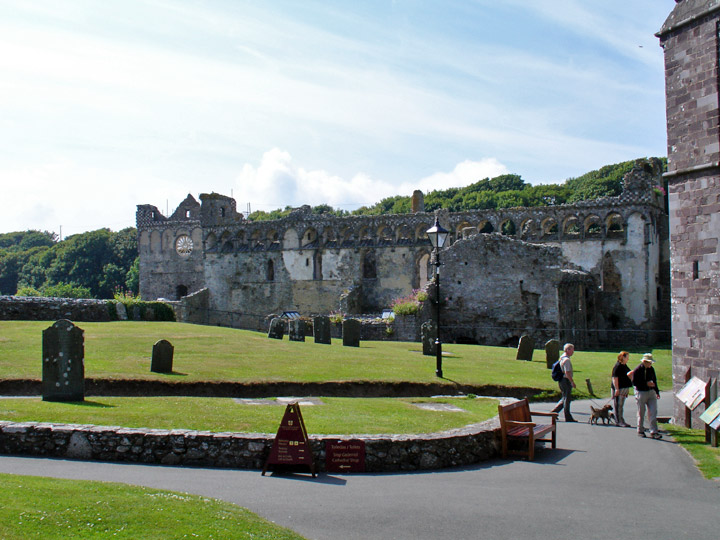 ruins of the Monastic buildings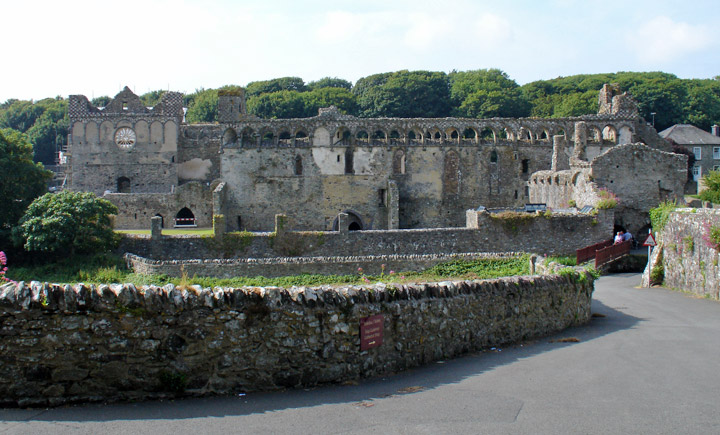 which fell into decay after Henry VIII closed the monasteries
Becoming a missionary David traveled throughout Wales and Britain and even made a pilgrimage to Jerusalem where he was consecrated bishop. He rounded 12 monasteries including Glastonbury and one at Minevia (St. David's) which he made his bishops seat. He was named Archbishop of Wales at the Synod of Brevi (Llandewi Brefi), Cardiganshire in 550.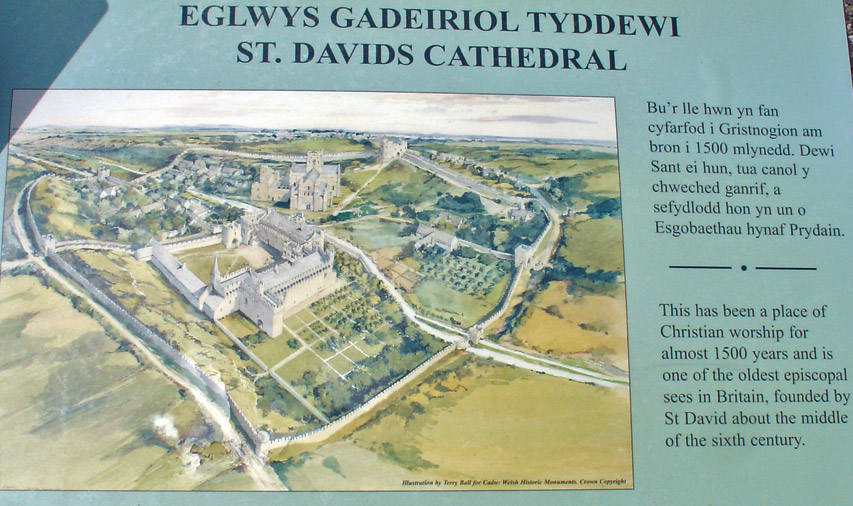 a sketch showing the full extent of the Cathedral grounds
within the Cathedral walls (the Close)
Monastery life was very strict, the brothers having to work very hard, cultivating the land and pulling the plough. Many crafts were followed - beekeeping, in particular, was very important. The monks had to keep themselves fed as well as provide food and lodging for travelers. They also looked after the poor.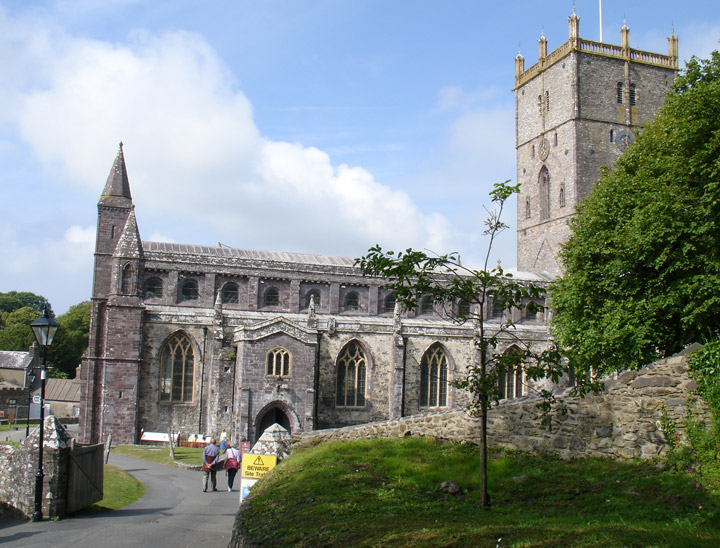 St David died on 1 March 589A.D.. at Minevia, allegedly over 100 years old. His remains were buried in a shrine in the 6th century cathedral which was ransacked in the 11th century by Viking invaders, who plundered the site and murdered two Weish bishops.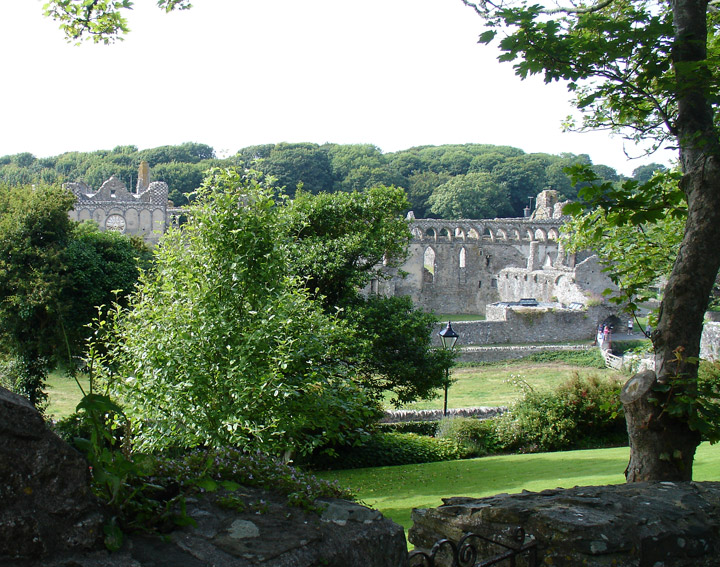 view of the former monastic buildings
After his death, his influence spread far and wide, first through Britain and then by sea to Cornwall and Brittany. In 1120. Pope Callactus II canonized David as a Saint.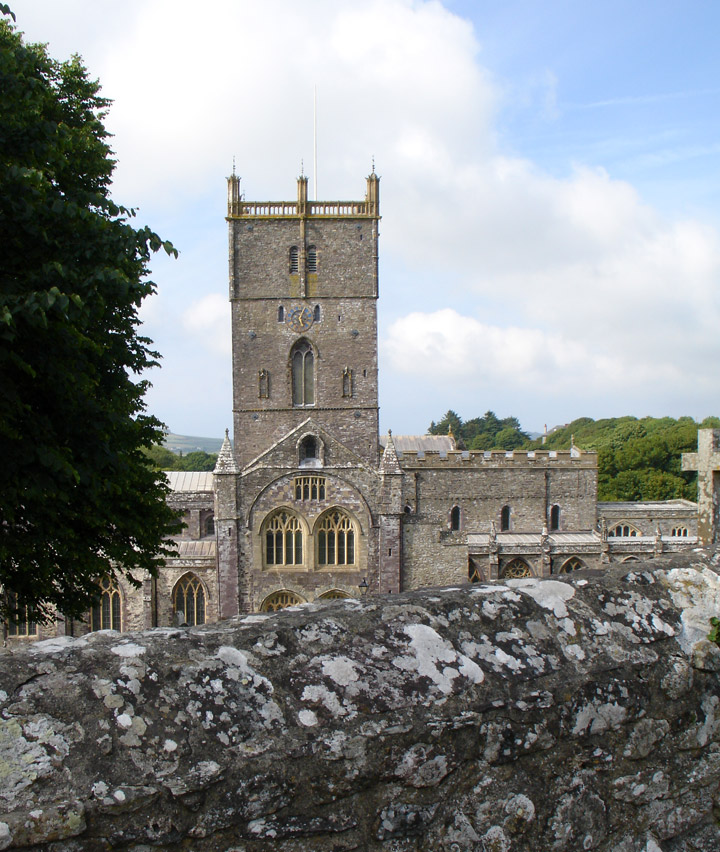 Following this he was declared Patron Saint of Wales. Such was David's influence that many pilgrimages were made to St. Davidís. and the Pope decreed that two pilgrimages made to St. David's equaled one to Rome while three were worth one to Jerusalem. Fifty churches in South Wales alone bear his name.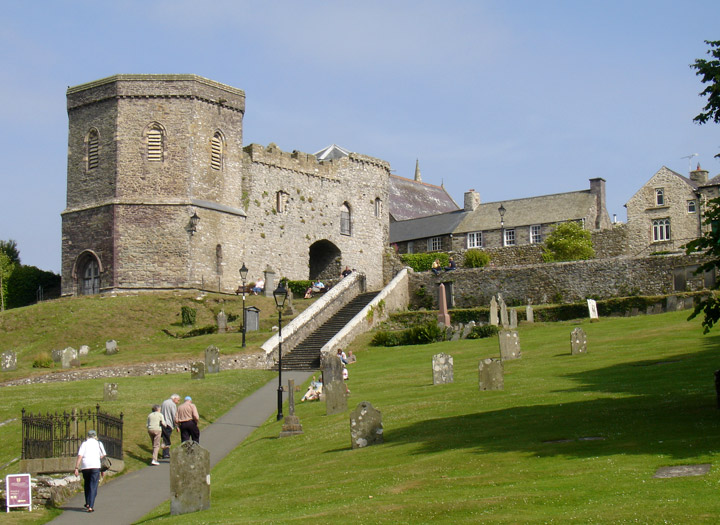 Tower Gate
It is not certain how much of the history of St. David is fact and how much is mere speculation. However in 1996 bones were found in St. Davidís Cathedral which, it is claimed, could be those of Dewi himself, but after being carbon dated. they were found to be the bones of somebody from the twelfth century!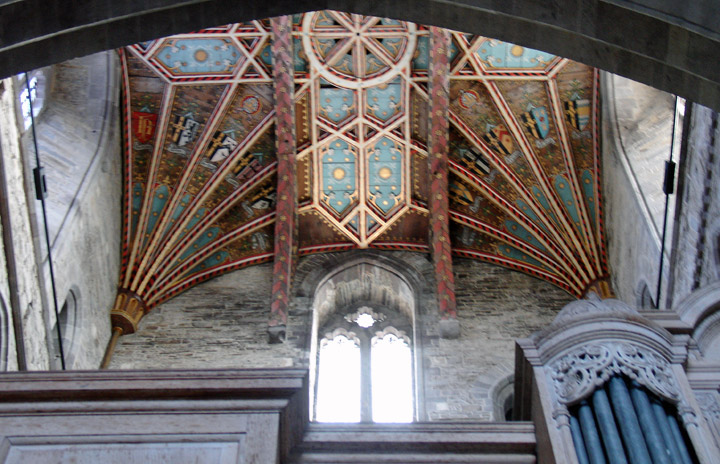 the ceiling inside the great square tower
More Photos of the Interior of Saint David's Cathedral
---
the Town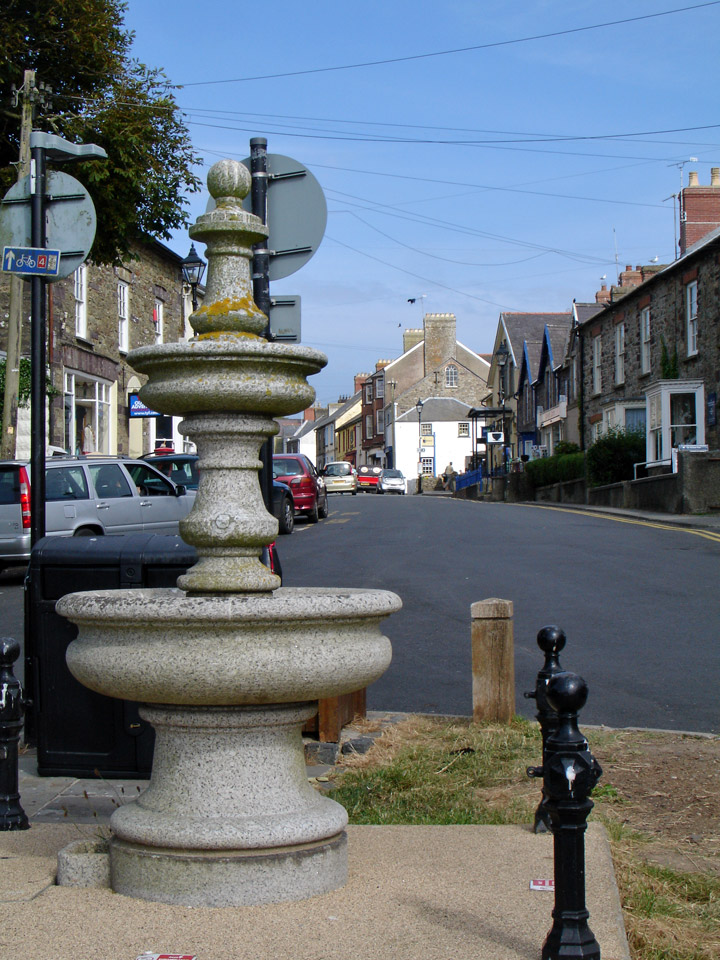 High Street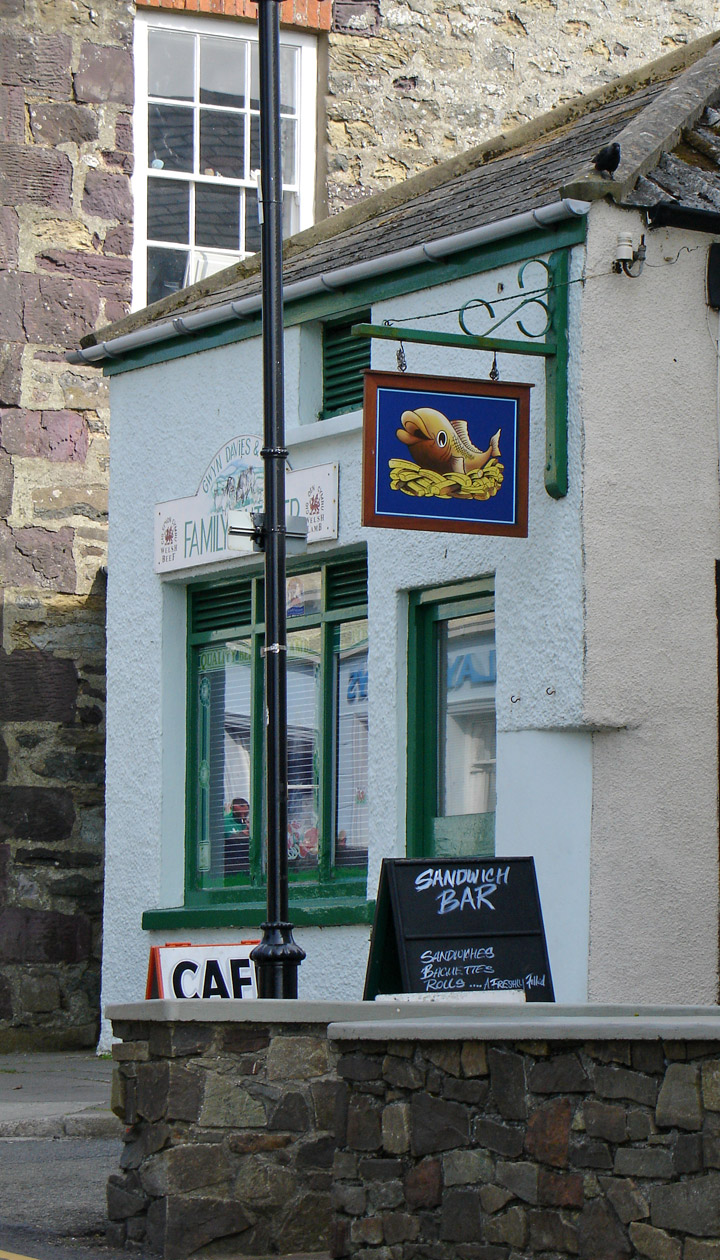 Sandwich bar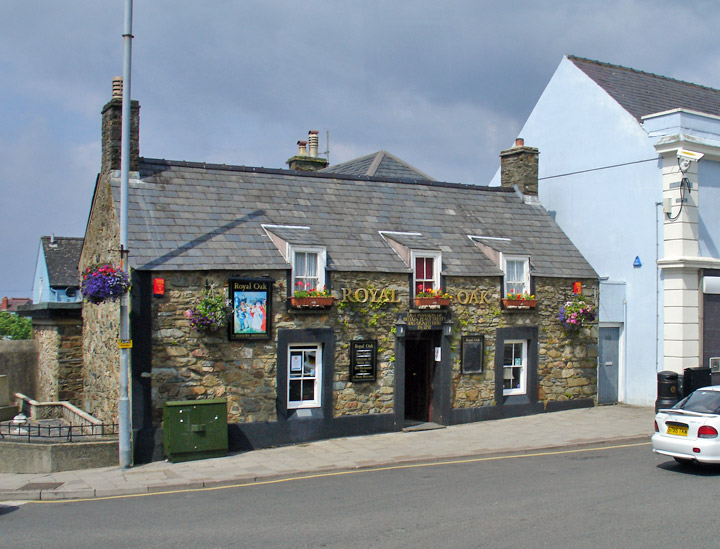 Royal Oak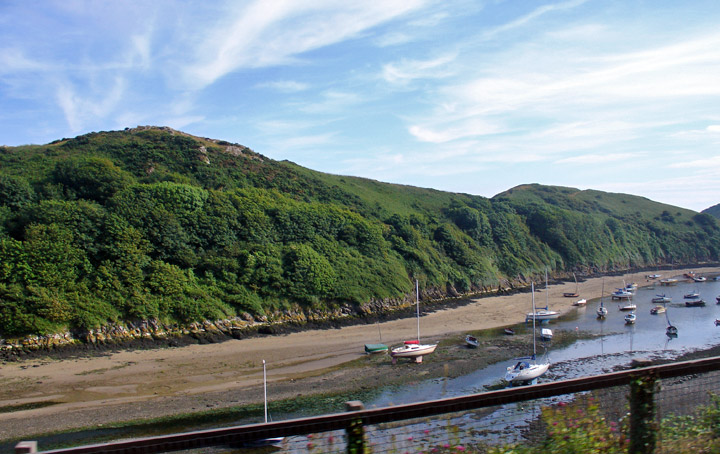 low tide on the inlet
Return to Wales Elderhostel page
---
---