Sezincote
England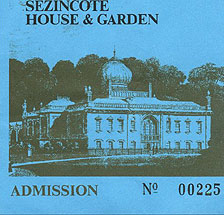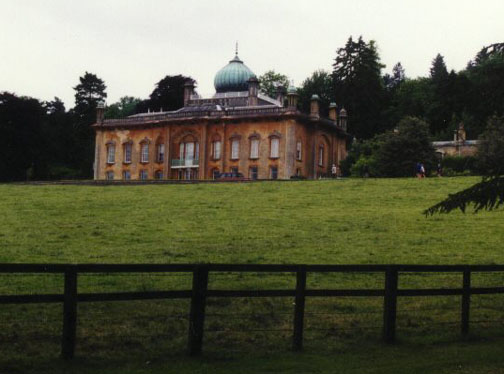 a Georgian house with an Indian infusion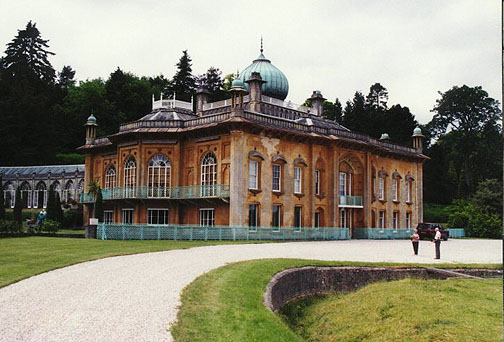 Sezincote is country estate in Gloucestershire, England. The house was designed by Samuel Pepys Cockerell, built in 1805, and is a notable example of Neo-Mughal architecture, a 19th-century reinterpretation of 16th and 17th-century Mughal architecture from the Mughal Empire.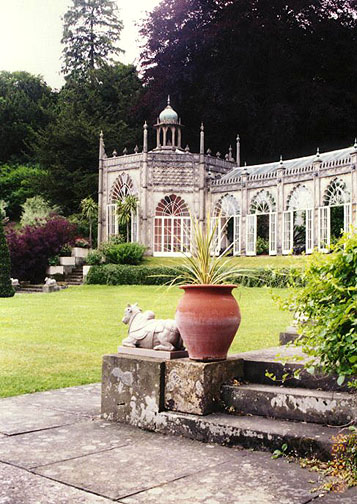 Sezincote is dominated by its red sandstone colour, typical in Mughal architecture, but features a copper-covered dome instead of the typical white marble. The fenestration is composed of a sequence of extra-large windows with an arch-shape at the top. The arch, however, is not a simple or typical design, but instead a shell-like fan that is evidence of the Mughal influence.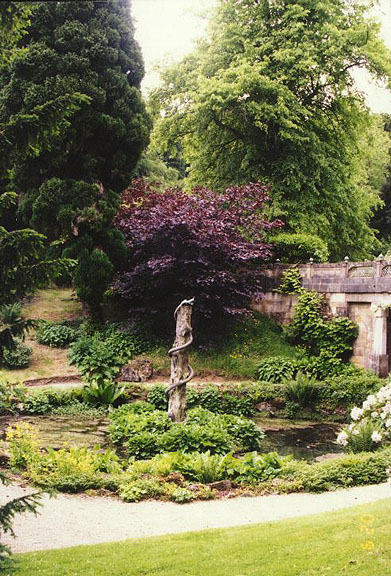 the gardens
The landscape was designed by Humphry Repton. It is essentially a renaissance-style garden with elements of Hindu style, as seen in the crescent bridge with columns.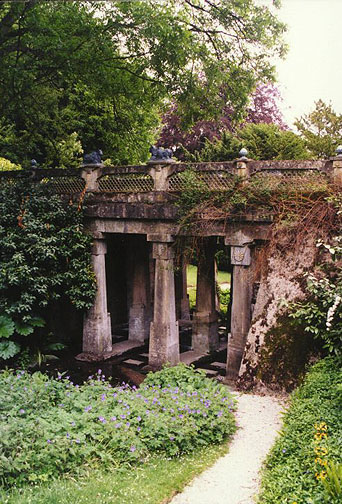 the bridge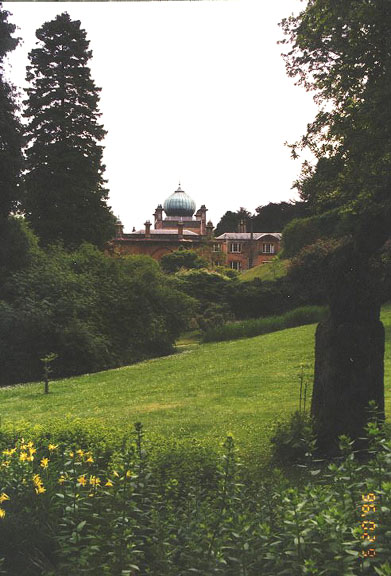 Larger Copies of the same Photos