Liechtenstein

Europe Vacation Packages - Order FREE Brochure!

FL (Fürstentum Liechtenstein)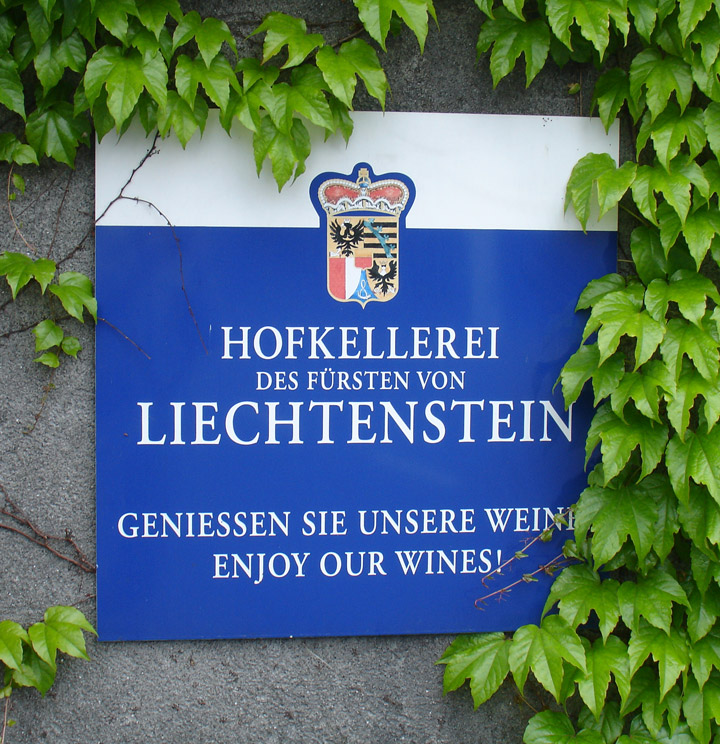 The Prince of Liechtenstein owns vineyards in Vaduz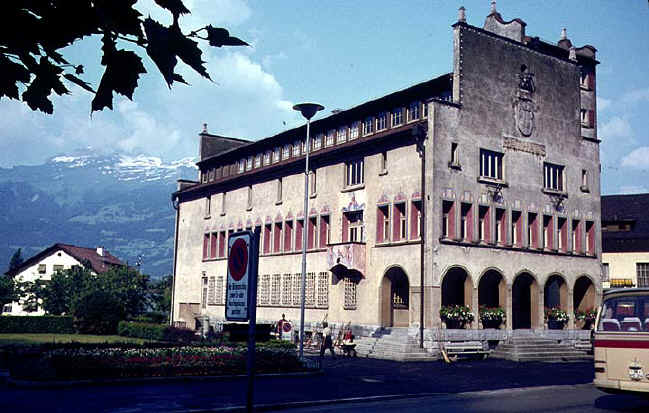 Rathaus der Gemeinde Valduz in 1968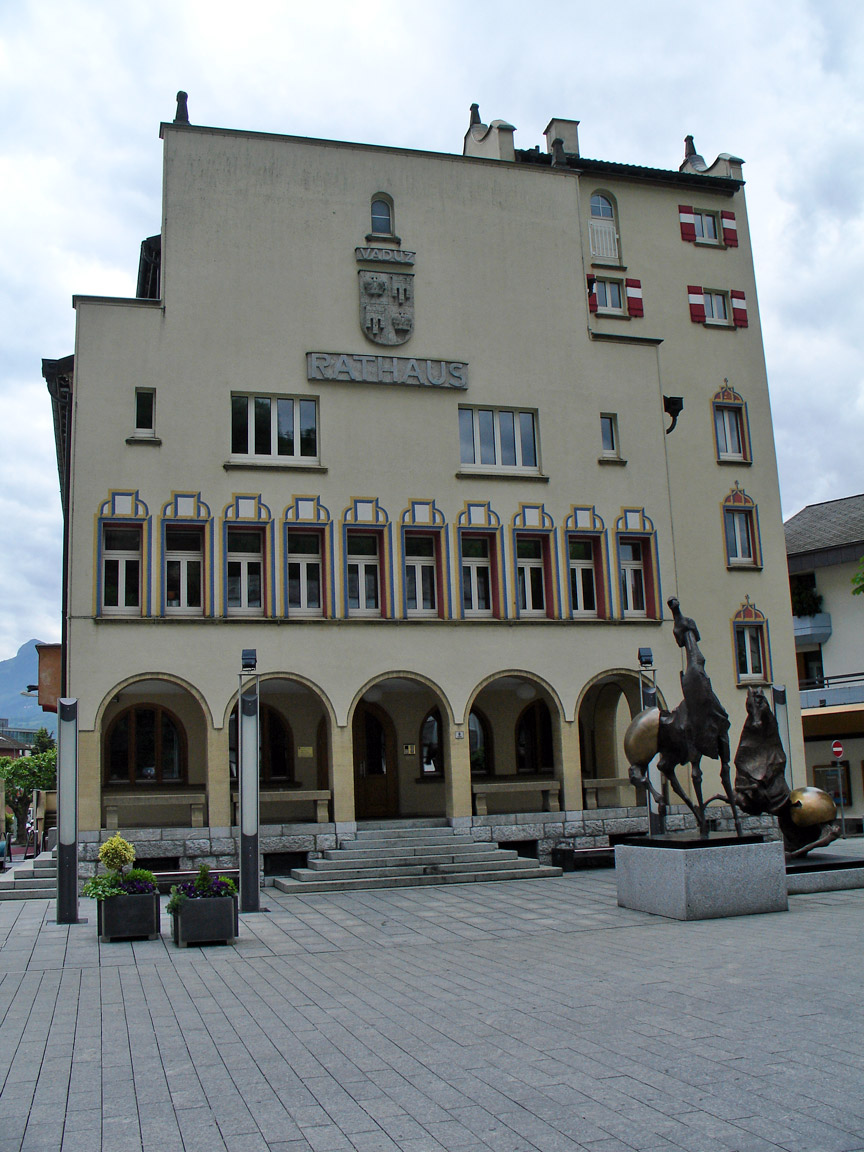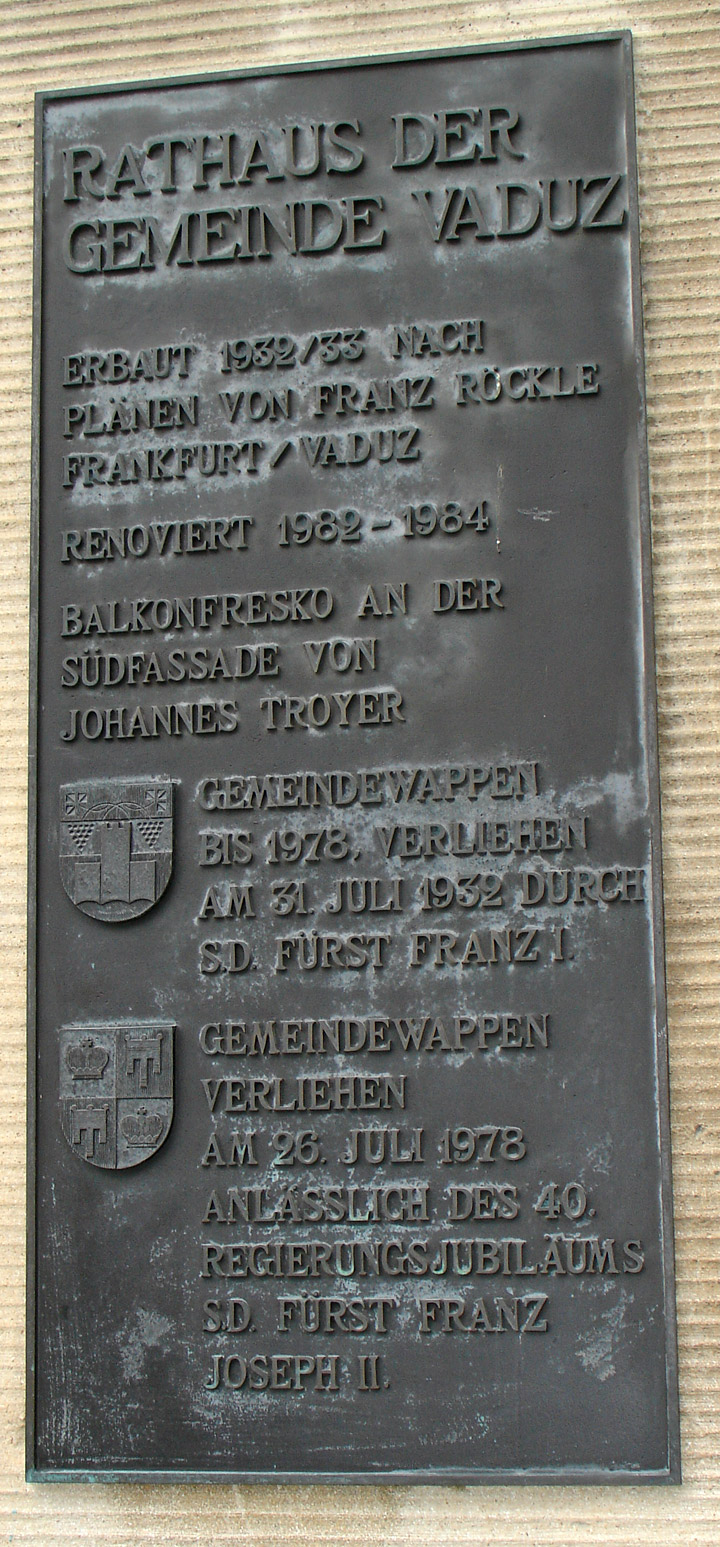 in 2007, after renovation in the 1980s
The Principality of Liechtenstein (German: Fürstentum Liechtenstein) is a tiny, doubly landlocked alpine country in Western-Central Europe, bordered by Switzerland to its west and by Austria to its east. Mountainous, it is a winter sports resort, although it is perhaps best known as a tax haven. Despite this, it is not heavily urbanized (in the way that the Principality of Monaco and Gibraltar are). Many cultivated fields and small farms characterize its landscape both in the north (Unterland) and in the south (Oberland). Not only is it the smallest German-speaking country in the world, but also the only European country whose bordering countries are also landlocked.
Text from Wikipedia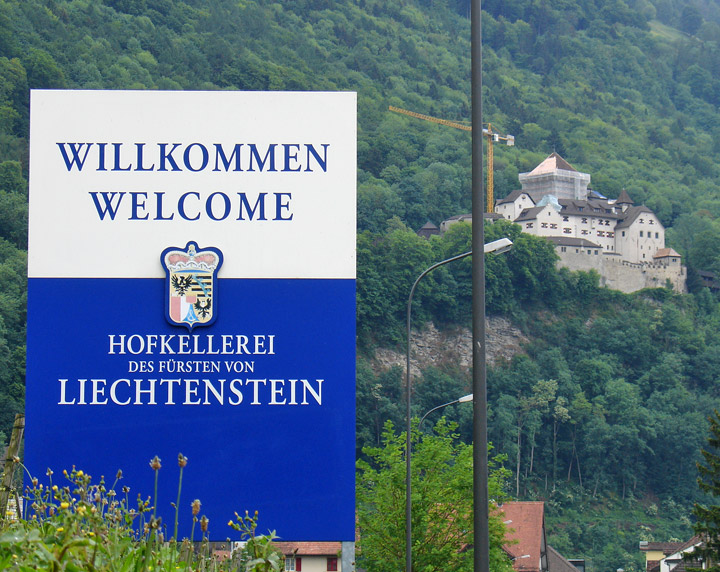 Schloss Vaduz
More Photos of the Schloss Vaduz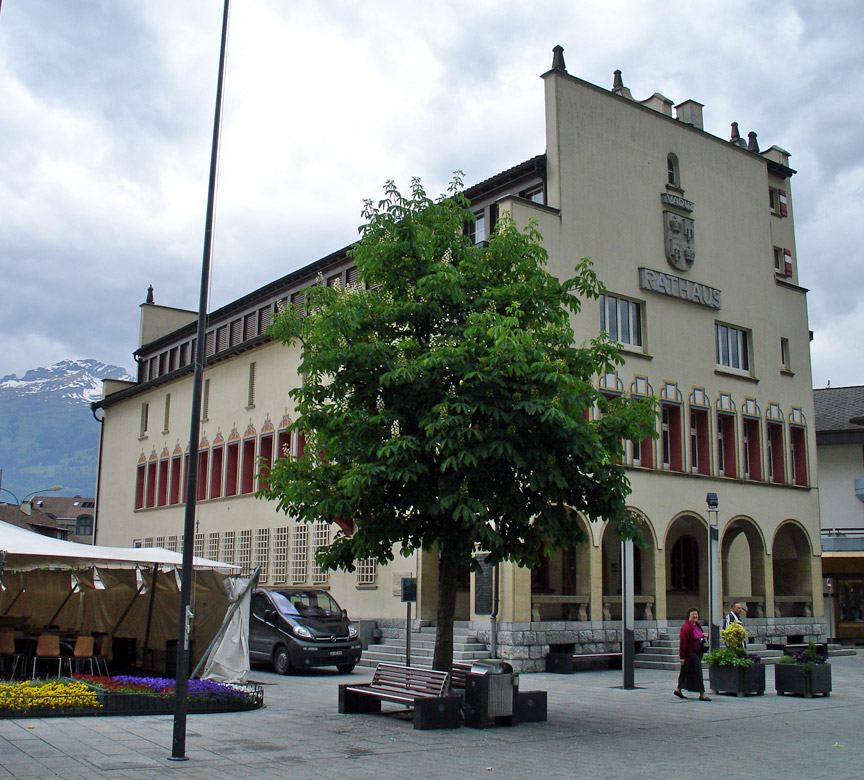 the Rathaus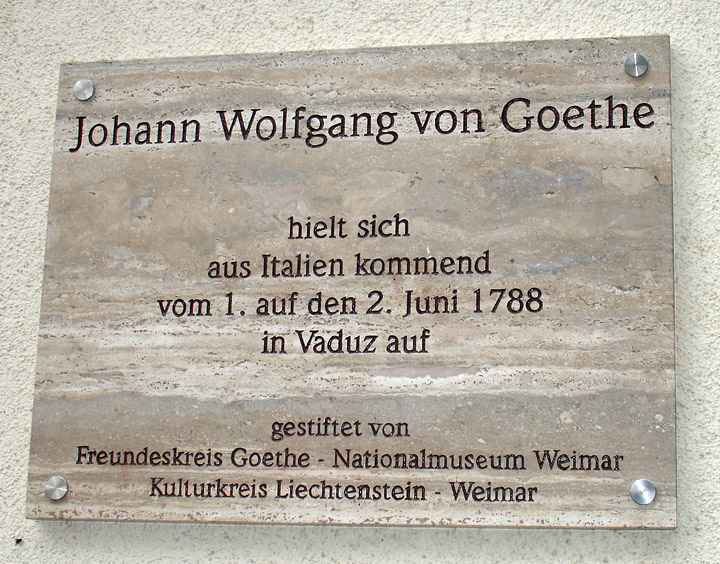 with plaque commemorating the visit of Goethe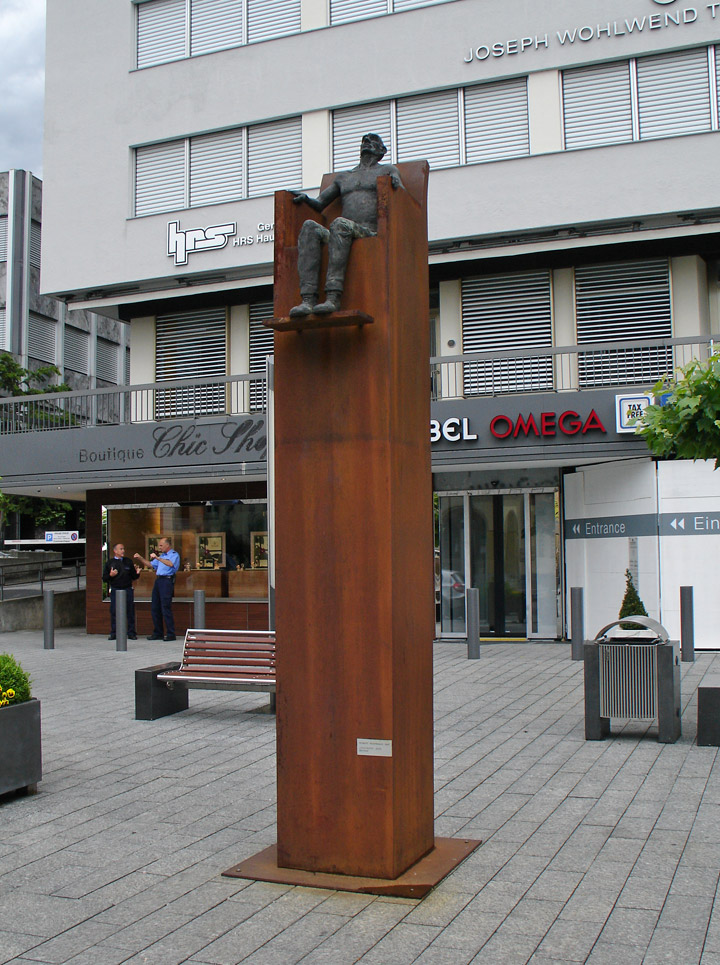 the main plaza in Vaduz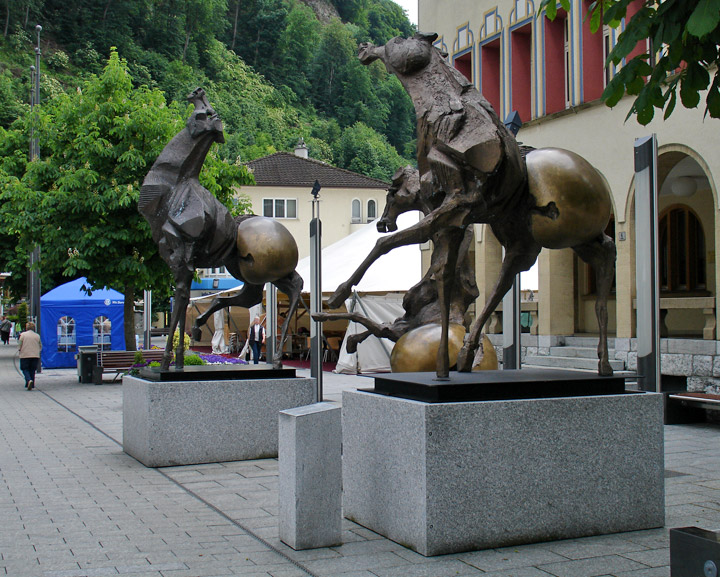 sculpture in front of the Rathaus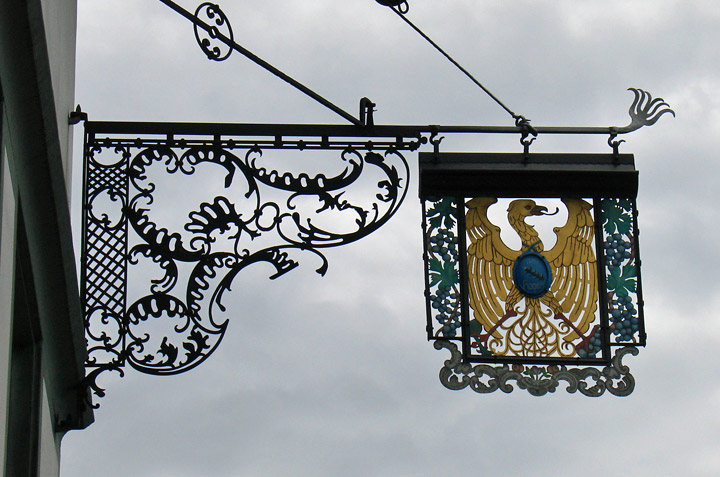 establishment sign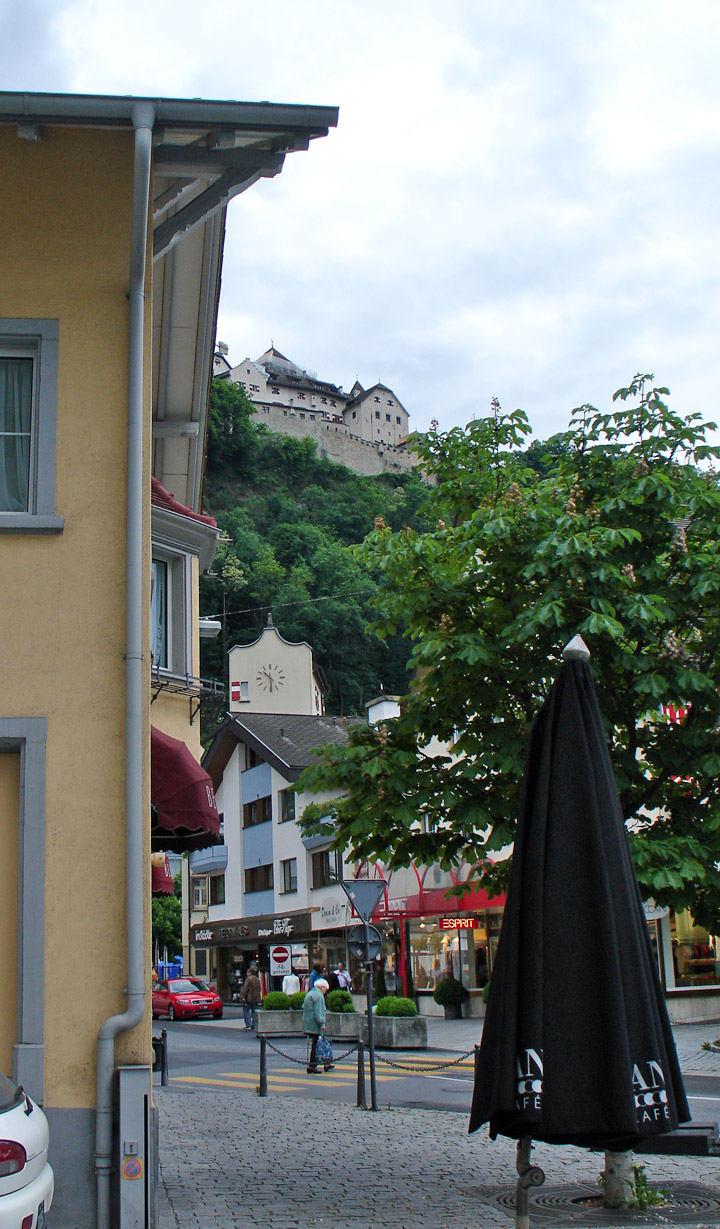 the castle high above the main plaza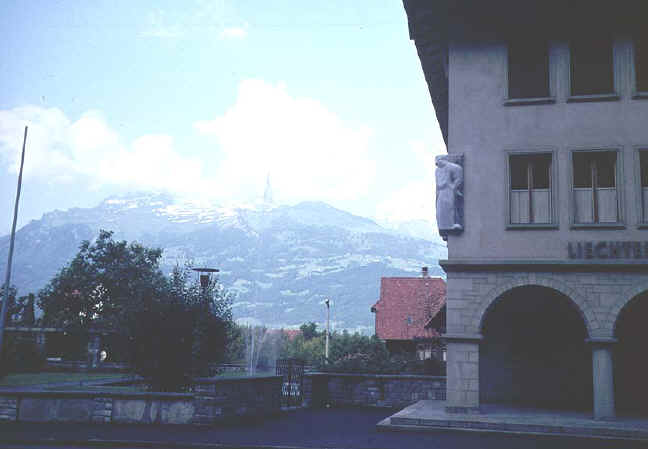 Scenes along the "Main Street" of Liechtenstein, taken on an early morning in 1968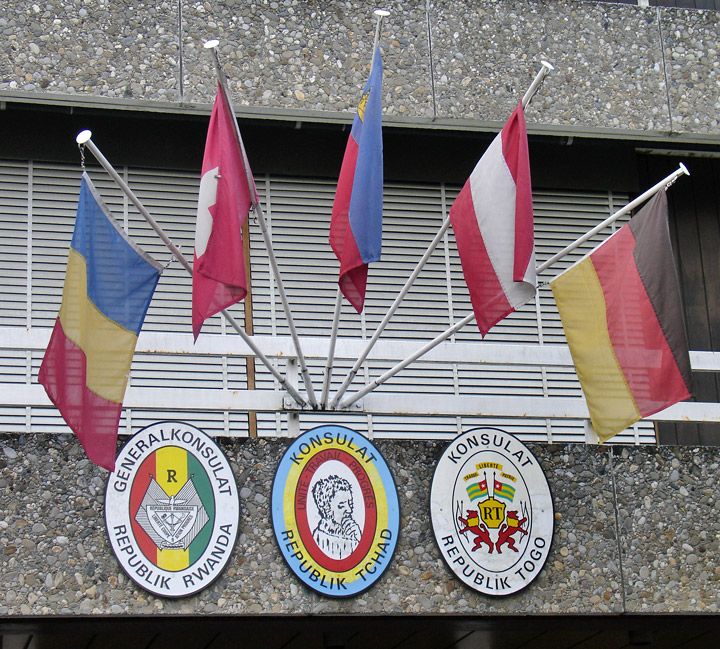 African consulates to this small nation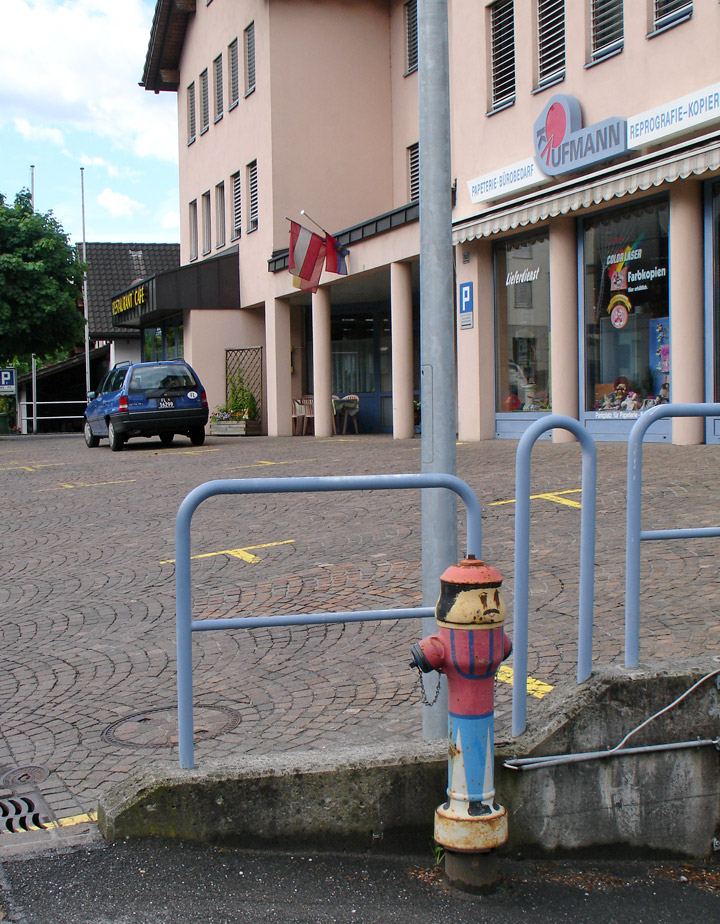 decorated fire hydrant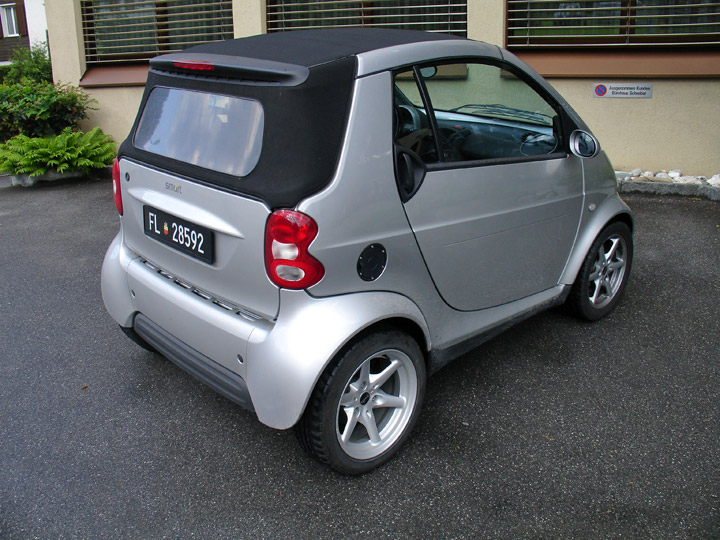 Liechtensteiner registered Smart Car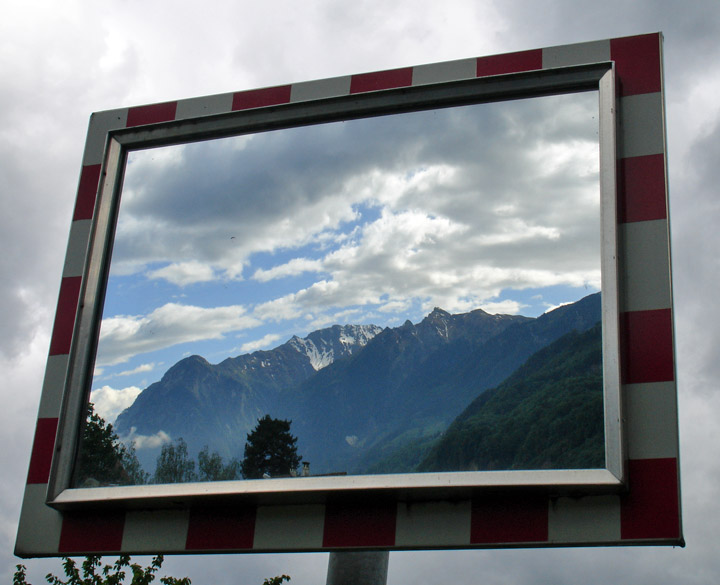 view of the mountains in the traffic mirror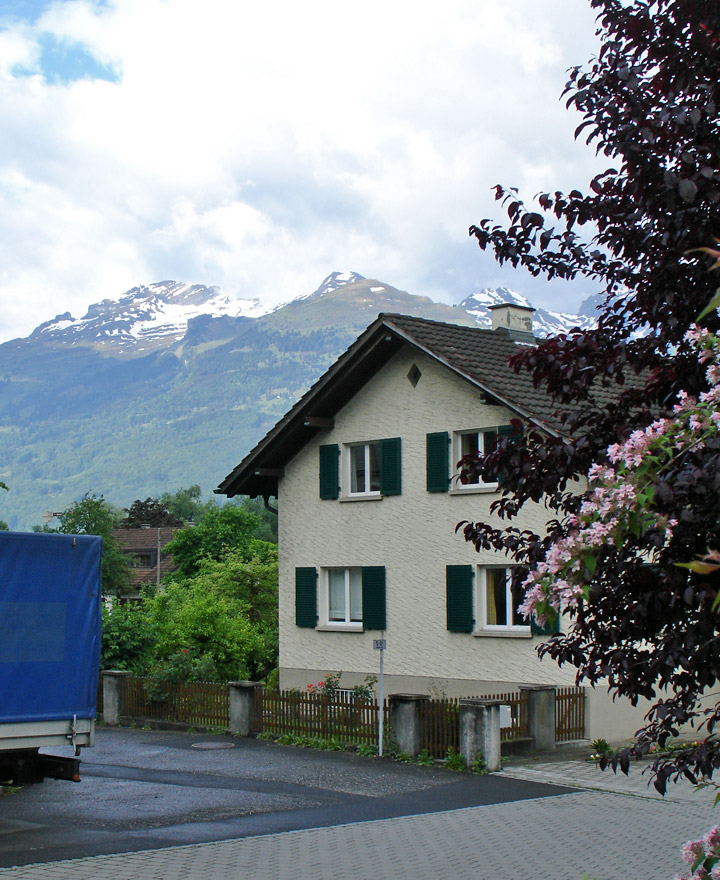 or seen behind the homes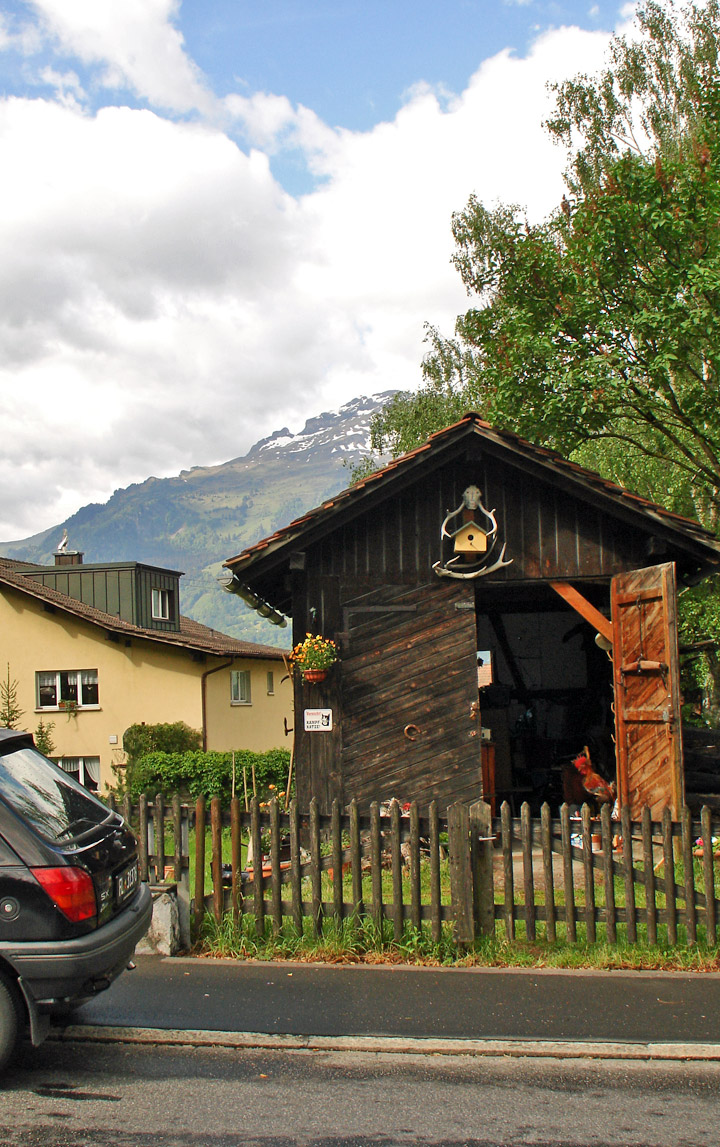 rustic garden shed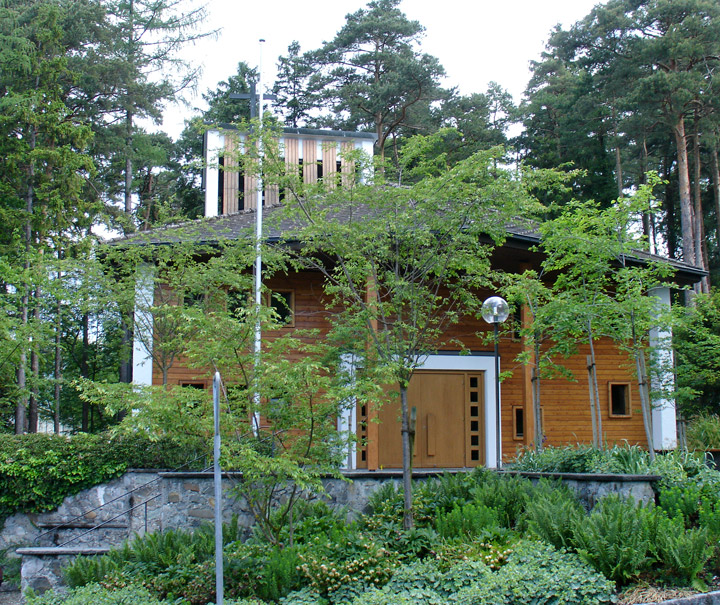 Protestant church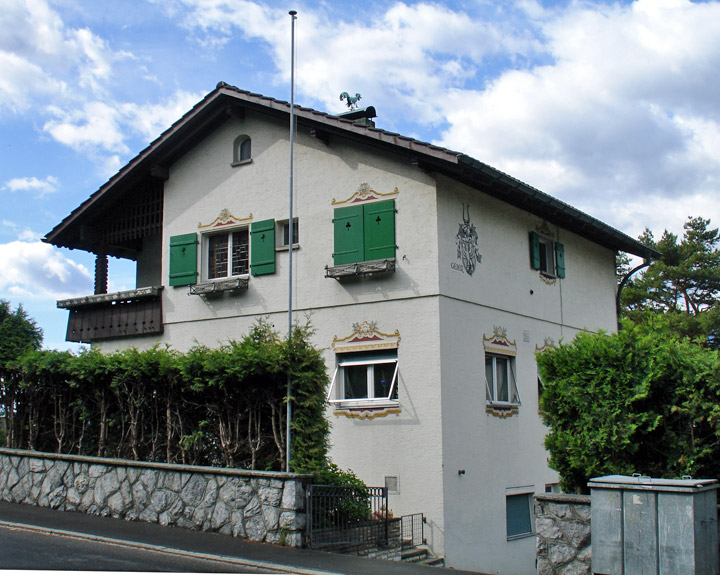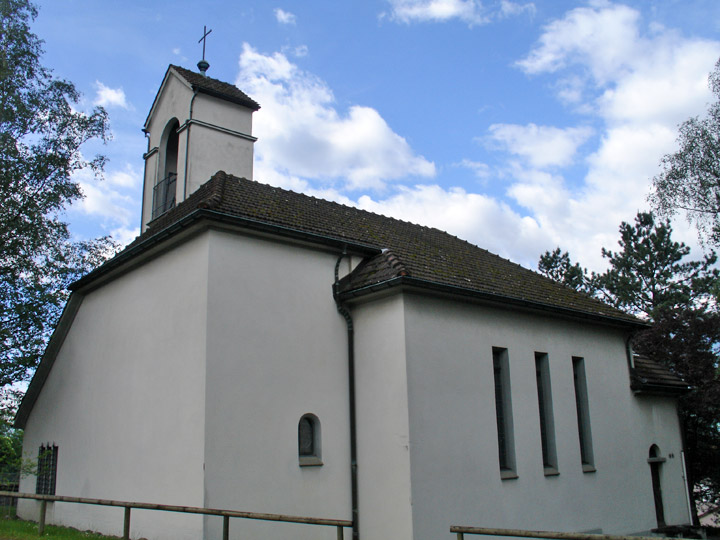 Catholic church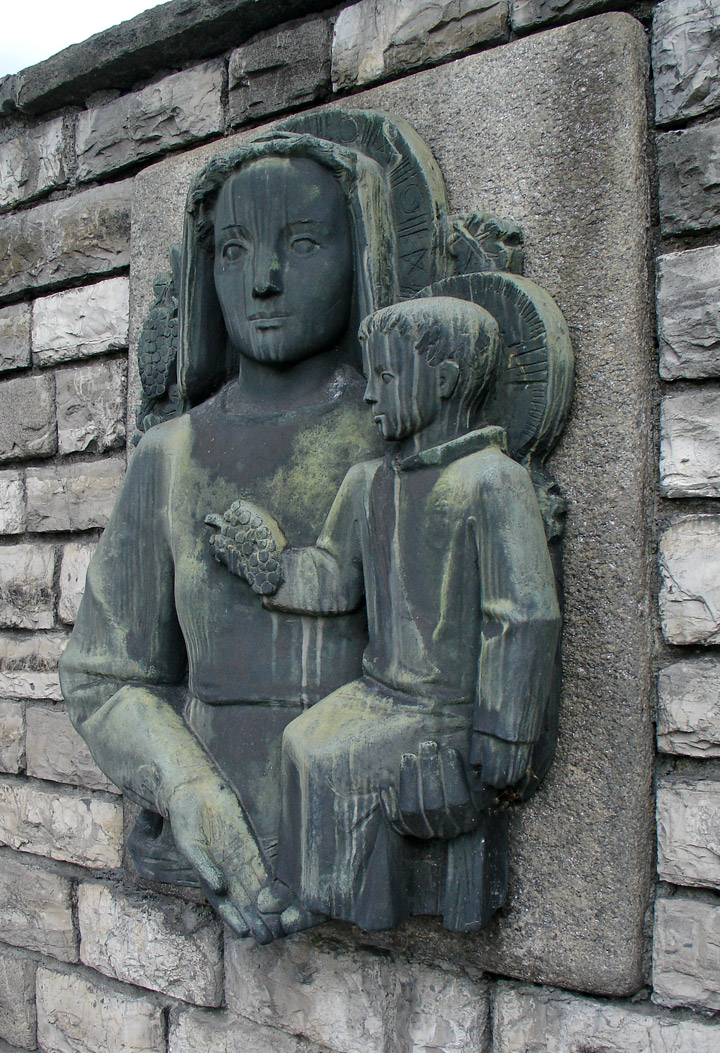 street memorial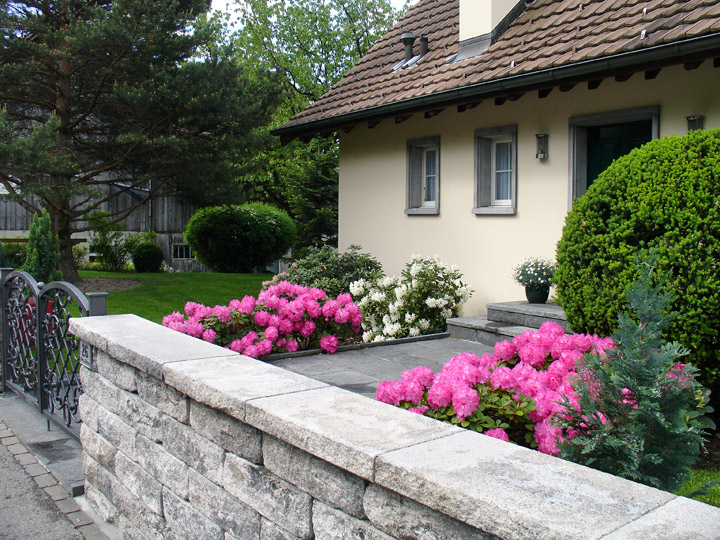 spring flowers
school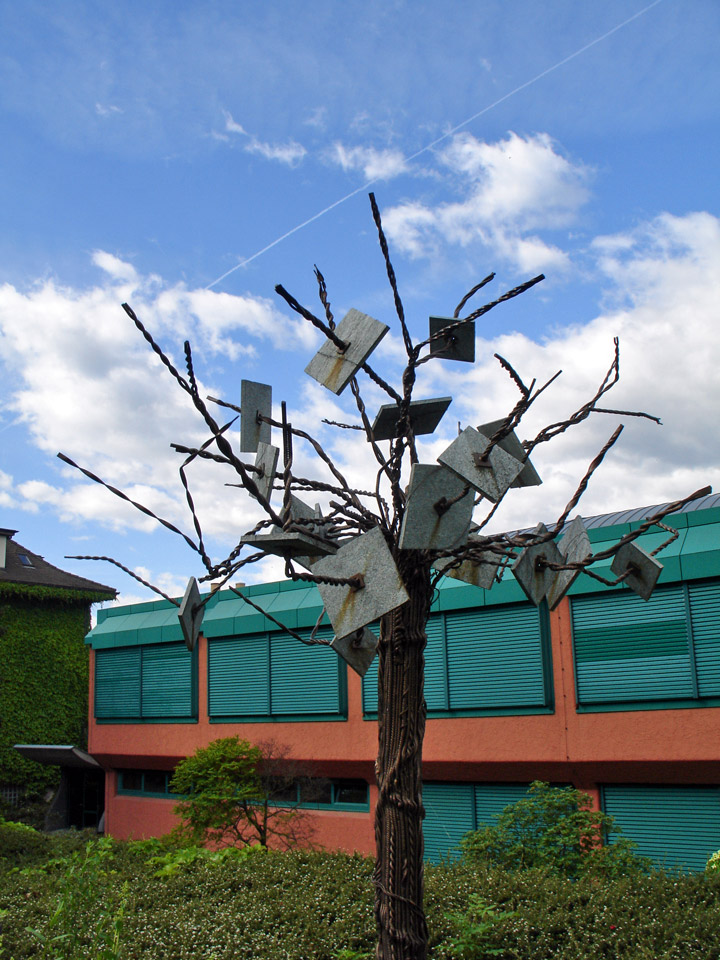 school sculpture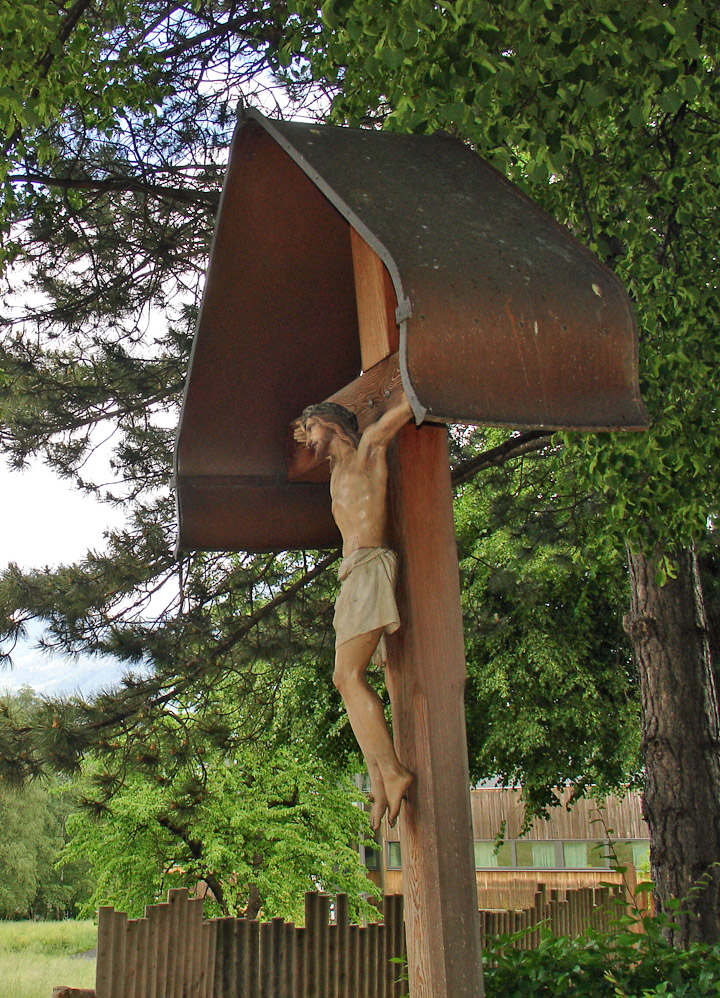 Jesus on the Cross



Other Countries in Europe