Island of Mallorca
Spain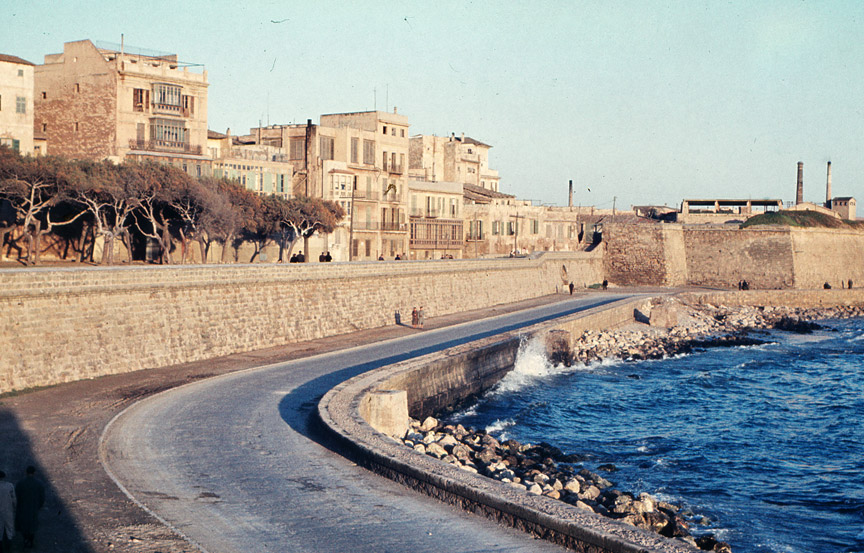 waterfront in Palma, Mallorca
(February 1958)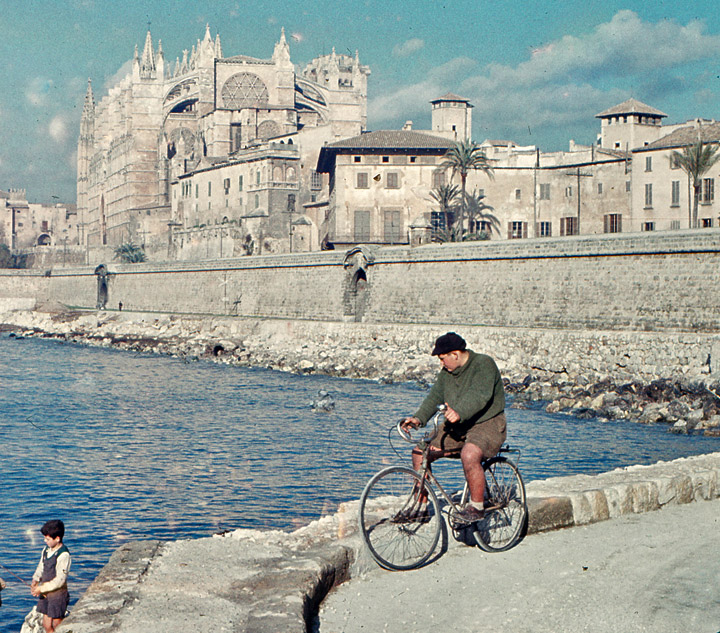 the cathedral
Palma is beautiful and impressive, with the grand bulk of the cathedral towering above the old town and the remnants of the medieval walls. In these are encapsulated much of the city's and island's history: Moorish control from the ninth to the thirteenth century, reconquest by Jaume I of Aragˇn and a meteoric rise to wealth and prominence in the fifteenth century as the main port of call between Europe and Africa.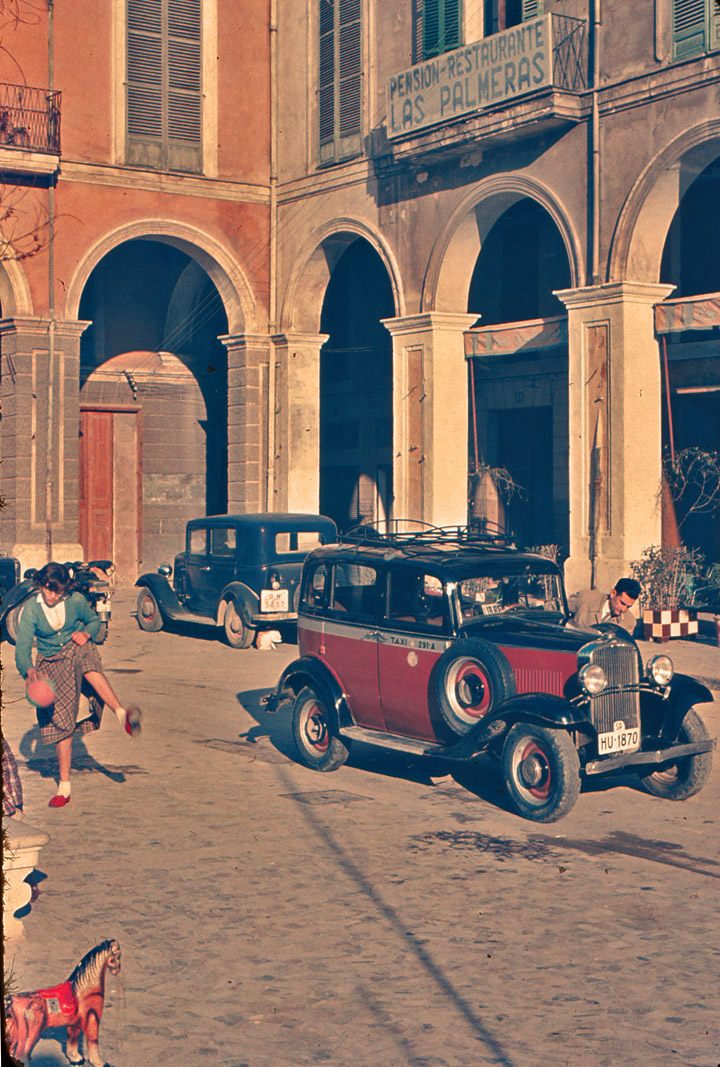 my Pension and "push start" Taxi
(in 1958)
Finding your way around Palma is fairly straightforward once you're in the centre. The obvious landmark is the cathedral - La Seu in Catalan - which dominates the waterfront and backs onto the oldest part of the city, a cluster of alleys and narrow lanes whose northern and eastern limits are marked by the zigzag of avenues built beside - or in place of - the city walls. On the west side of the cathedral, Avinguda d'Antoni Maura/Passeig d'es Born cuts up from the seafront to intersect with Avinguda Jaume III/Unio at Plaša Rei Joan Carles. These busy thoroughfares form the centre of the modern town.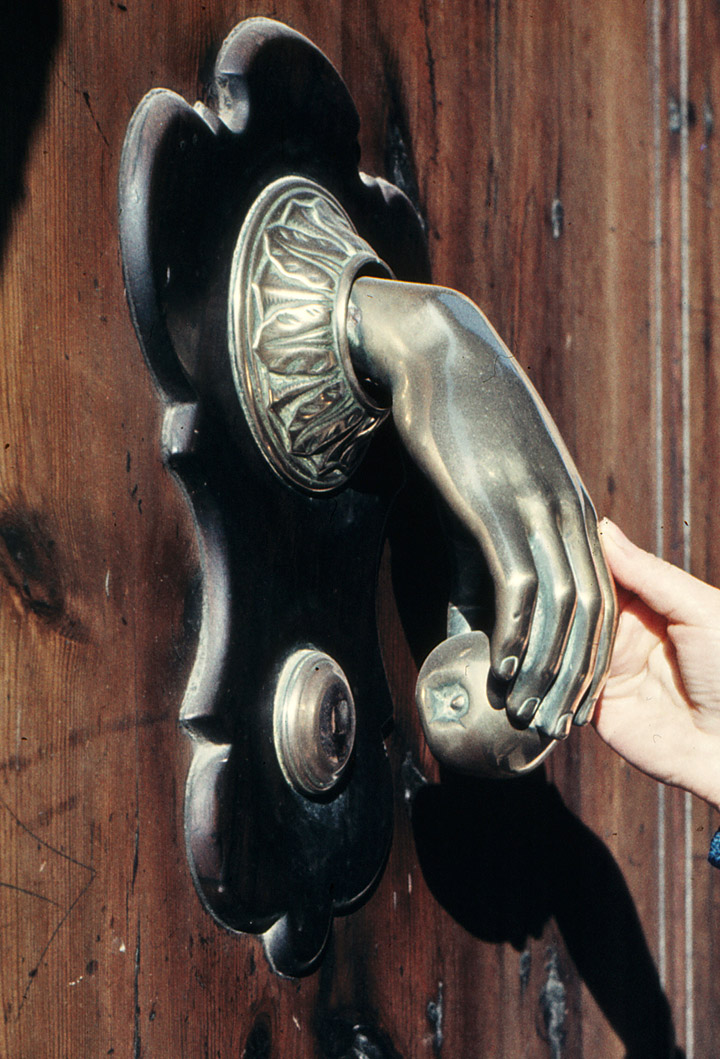 door knocker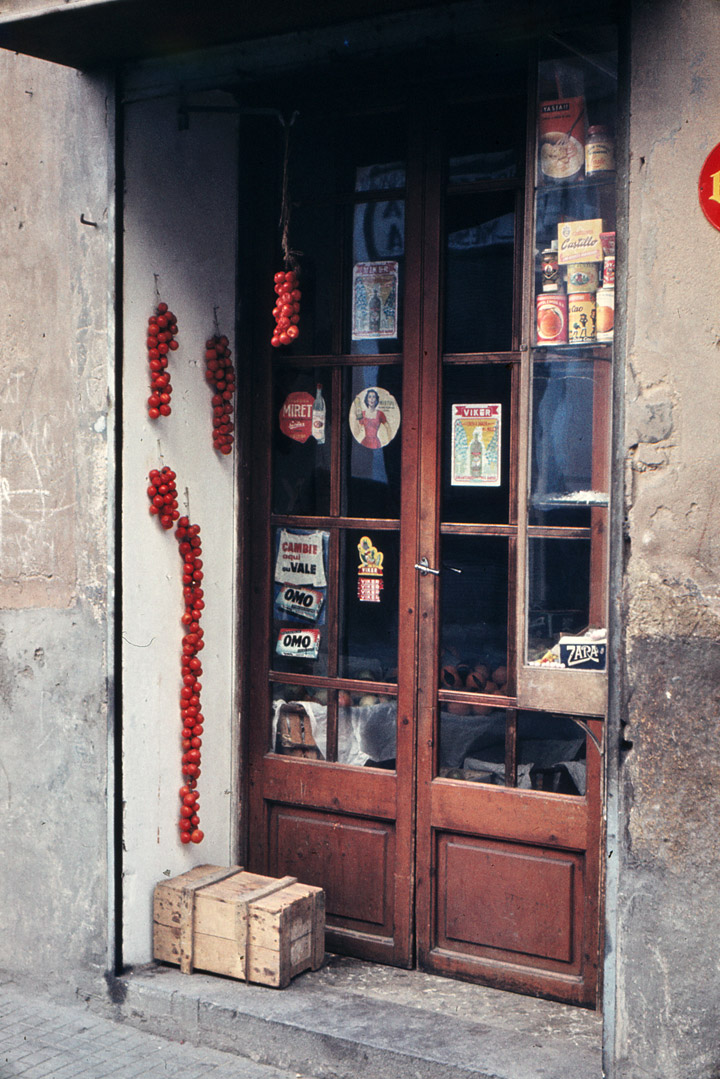 store front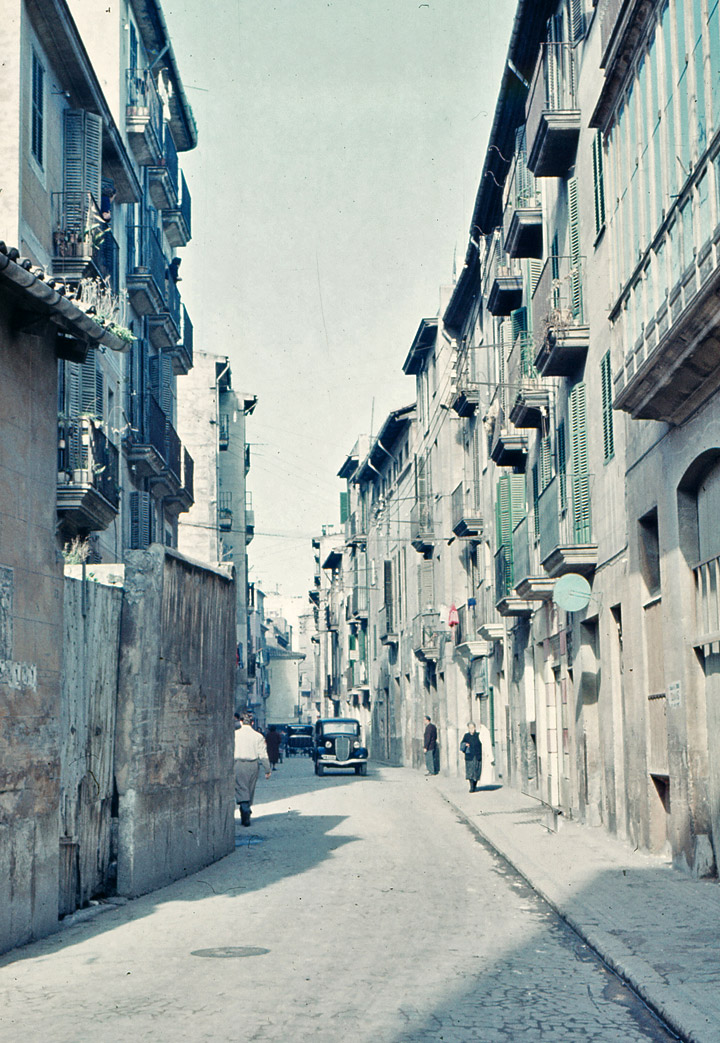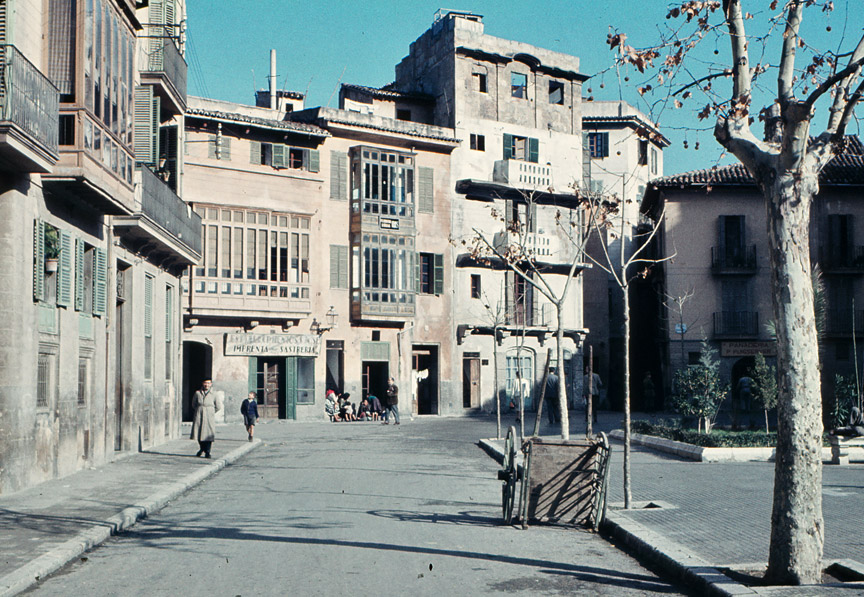 Palma streets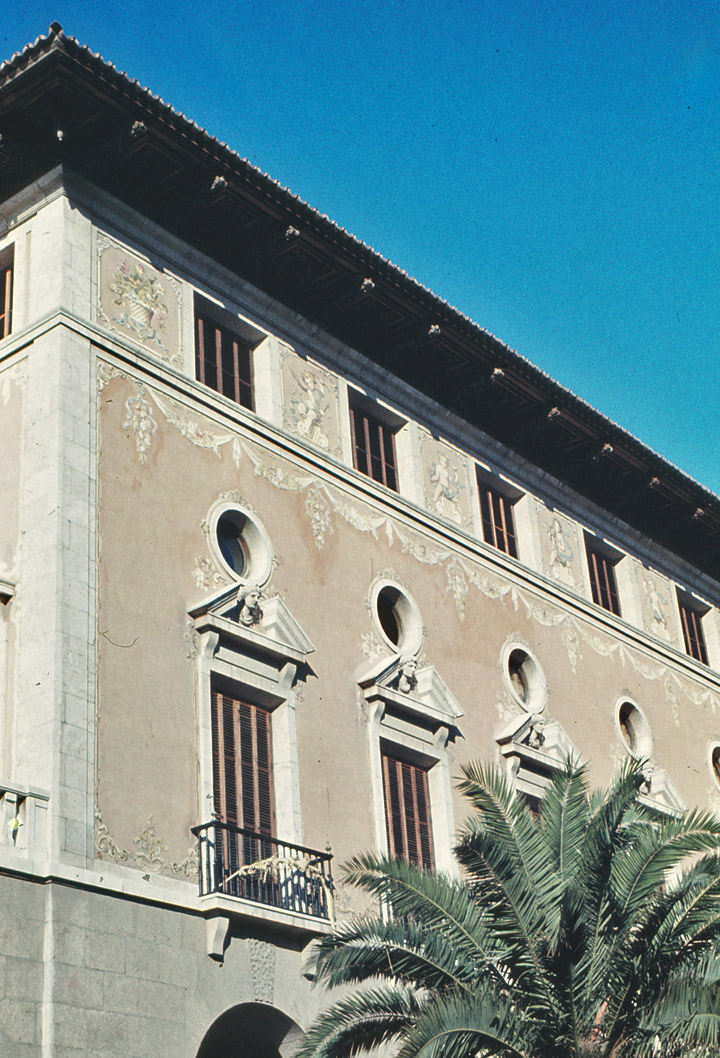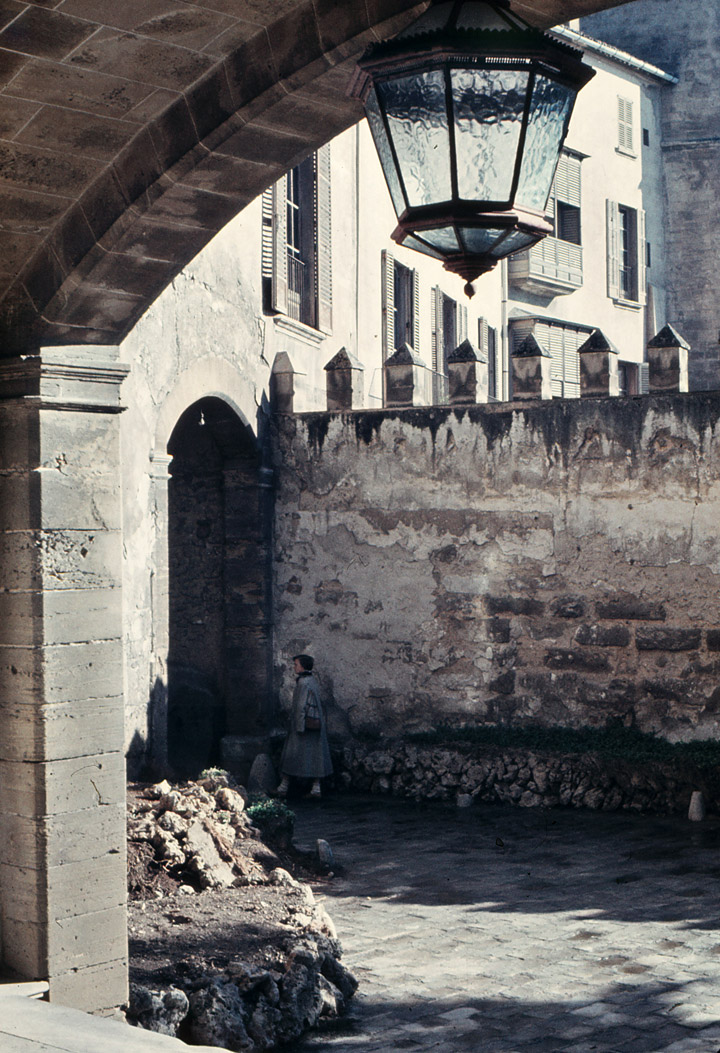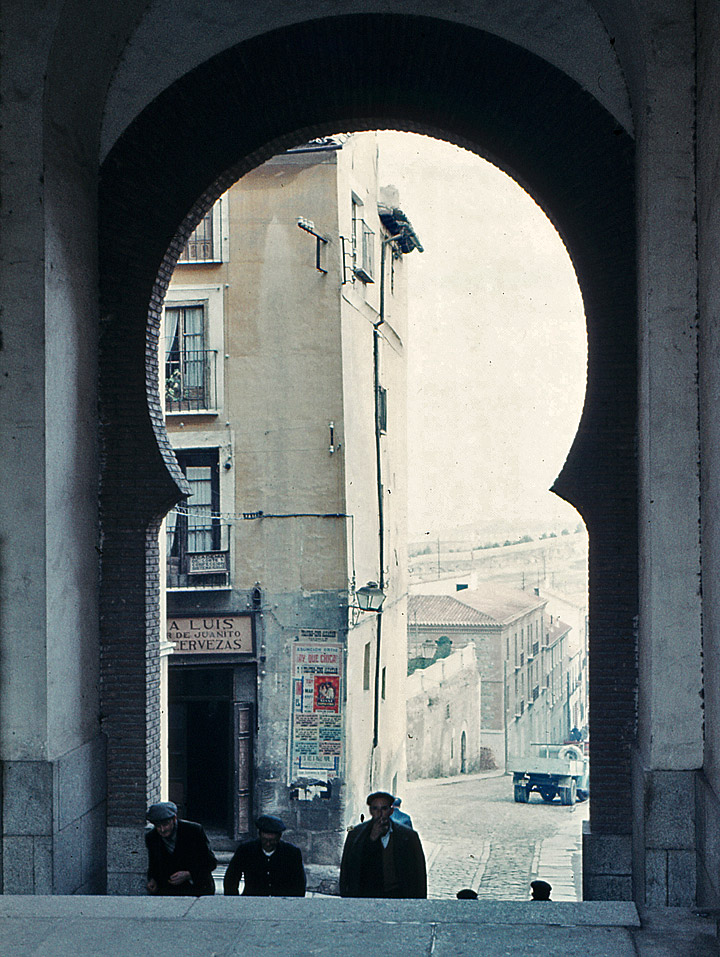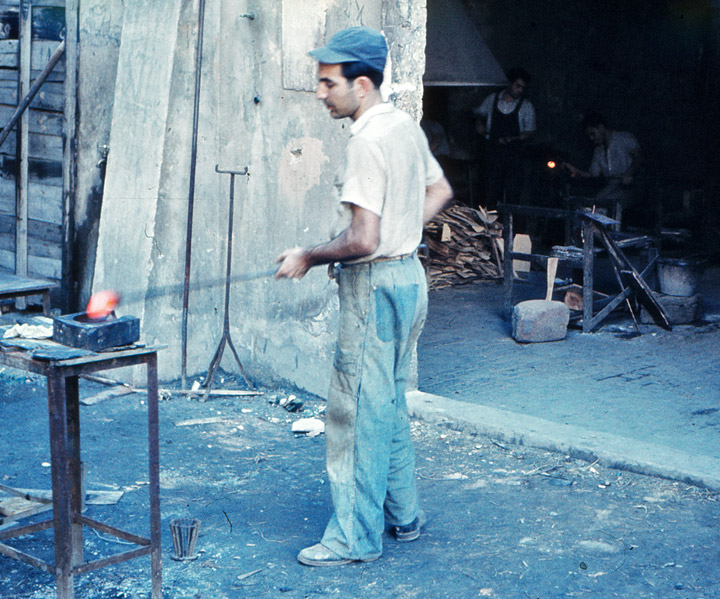 glass blowing
textiles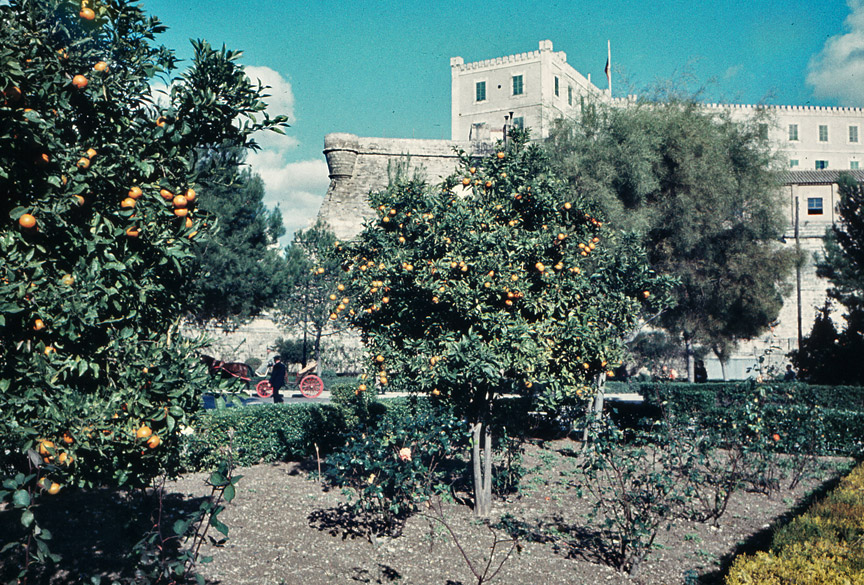 citrus in February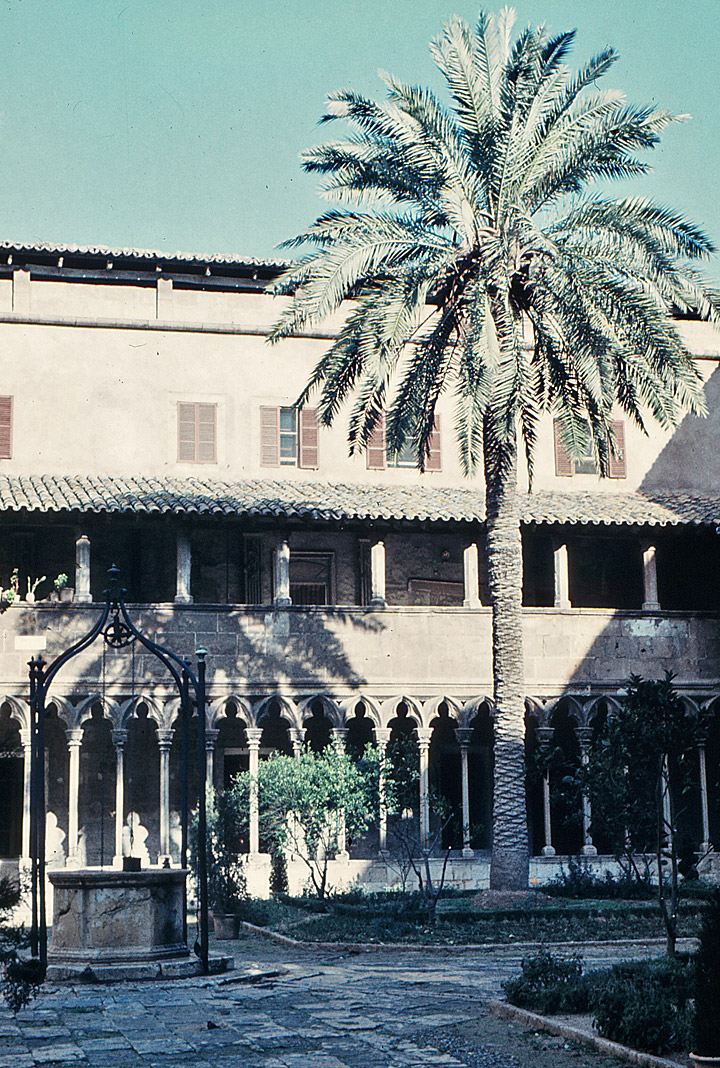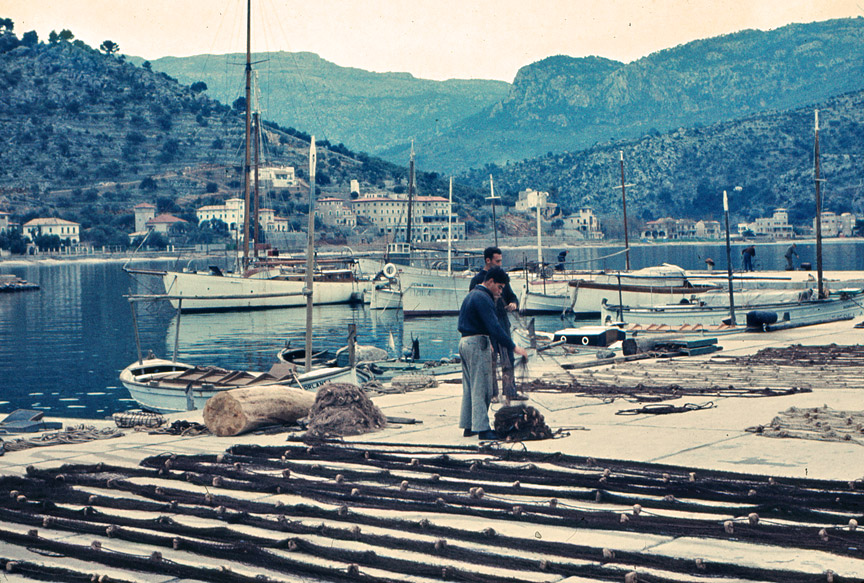 fishing village on North side of island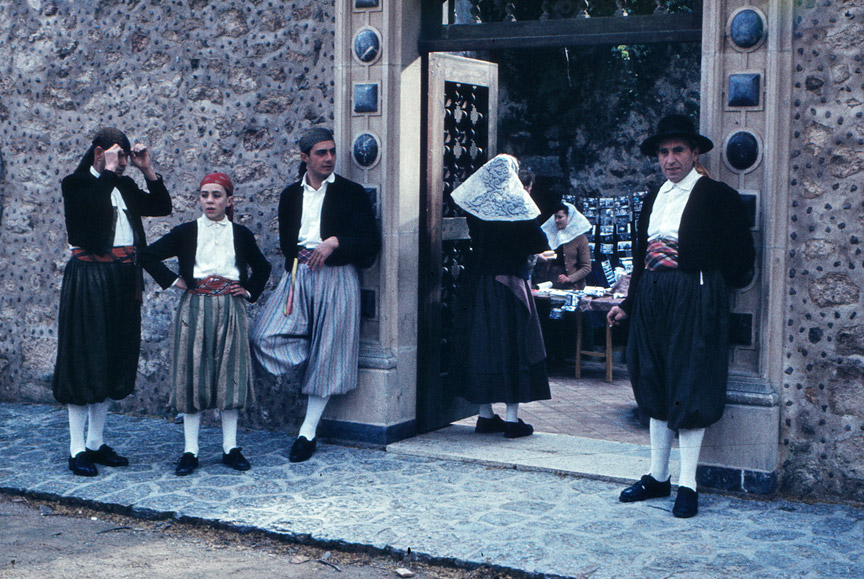 costumes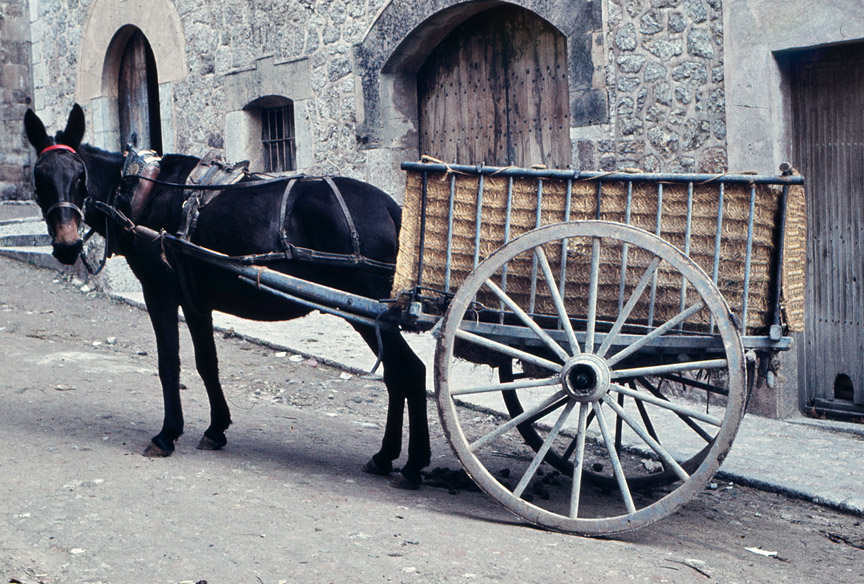 horse and cart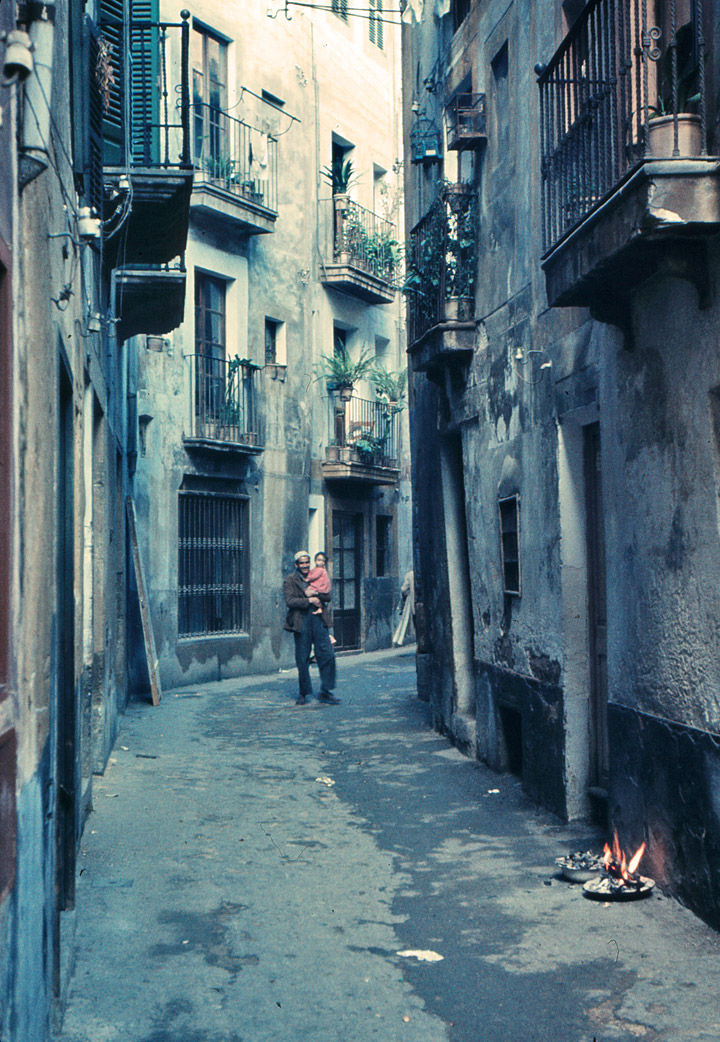 Palma street scene
(fire is to make hot coals to warm inside of houses in winter)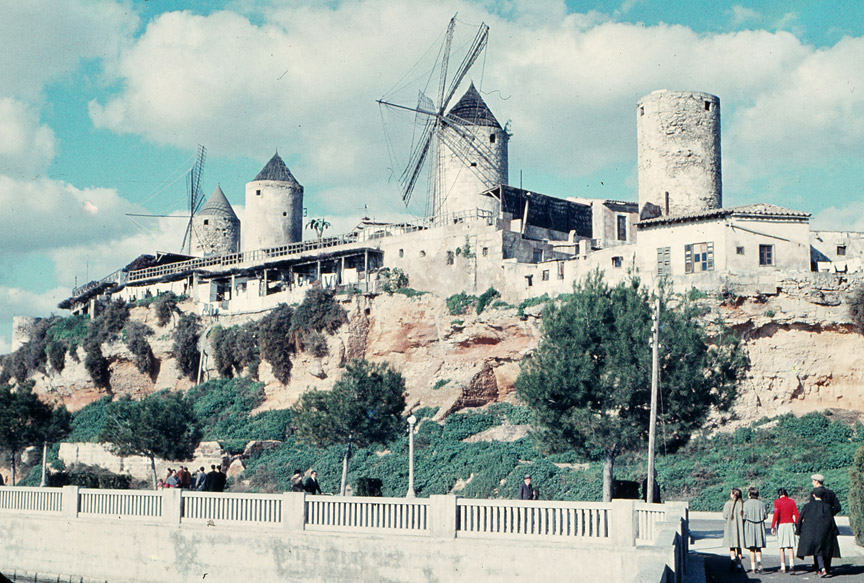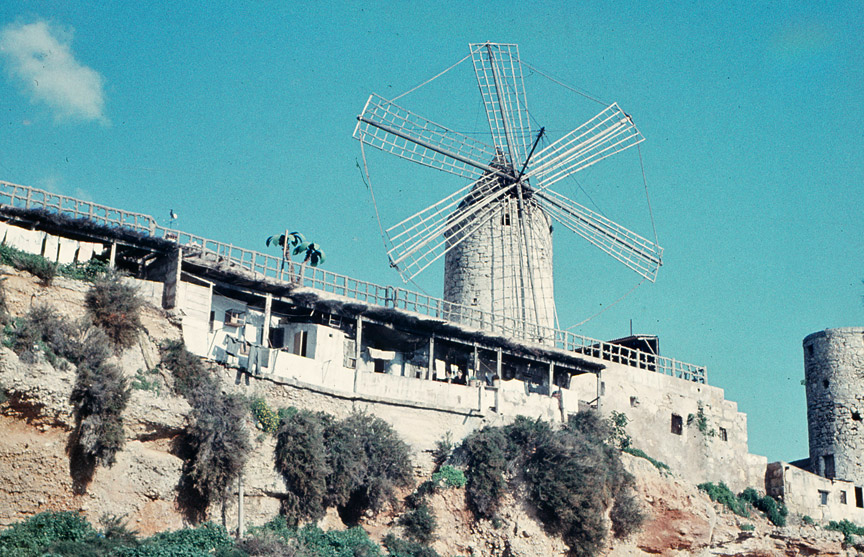 Other Countries in Europe