Madrid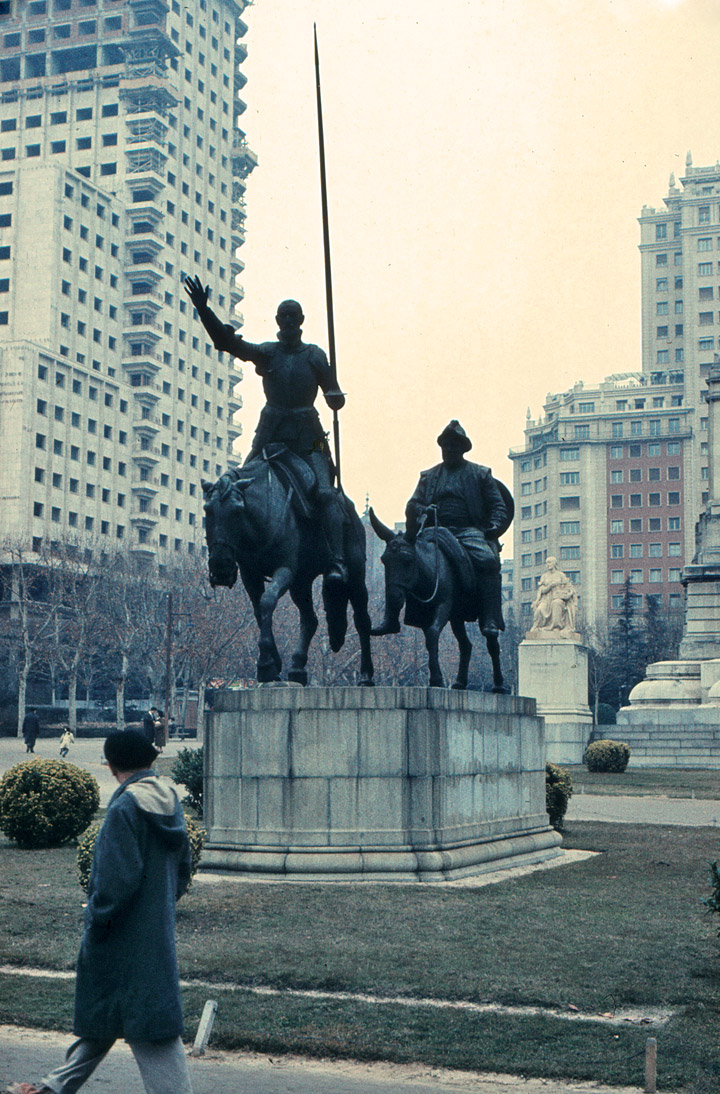 Statue of Don Quixote
based on a novel by Miguel de Cervantes. The book, published in two parts (1605 and 1615) is considered to be the first modern novel. It is about Don Quixote, Man of La Mancha. Don Quixote believes himself to be a knight, and makes "heroic" rescues, including slaying windmills. It was first written in Spanish, and soon translated to English by Thomas Shelton.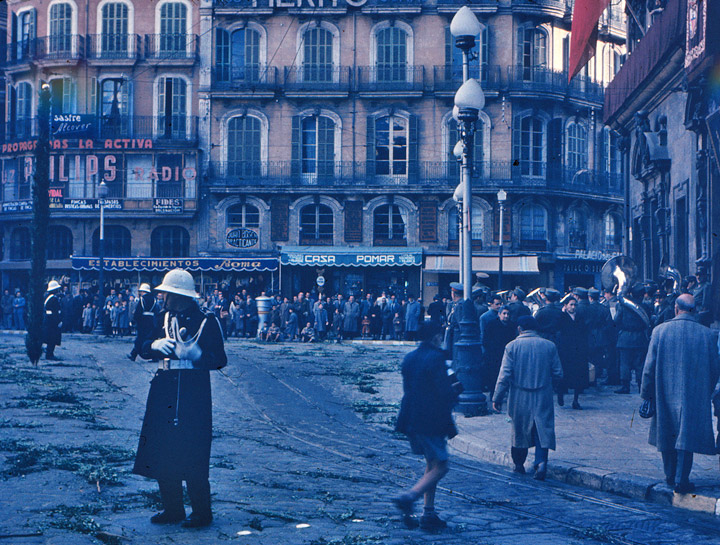 On January 6, 1958
waiting for the Magi
who in Spain are the traditional bringers of gifts for the children
In Christian tradition the Magi, also known as the Three Wise Men, The Three Kings, or Kings from the east, are sometimes considered to be Median, Iranian Zoroastrian priests, who were also proficient in astrology from Ancient Persia. The Gospel of Matthew states that they came "from the east to Jerusalem" to worship the Christ, "born King of the Jews". According to Matthew, they navigated by following a star which came to be known as the Star of Bethlehem. As they approached Jerusalem, Herod tried to trick them into revealing where Jesus was, so that he might be put to death. Upon finding Jesus, the Magi gave him an unspecified number of gifts, amongst which were three highly symbolic ones: gold, frankincense and myrrh. Because these three gifts were recorded, it is traditionally said to have been three givers; however, Matthew does not specify how many wise men came from the east.

The Magi were then warned in dreams that revealed Herod's deadly intentions for the child and decided to return home by a different route, in order to thwart them. This prompted Herod to resort to killing all the young children in Bethlehem, an act called the Massacre of the Innocents, in an attempt to eliminate a rival heir to his throne. Jesus and his family had, however, escaped to Egypt beforehand. After these events, the magi return home and passed into obscurity. The story of the nativity in Matthew glorifies Jesus, likens him to Moses, and shows his life as fulfilling prophecy. Some critics consider this nativity story to be an invention of the author of Matthew.
Text from Wikipedia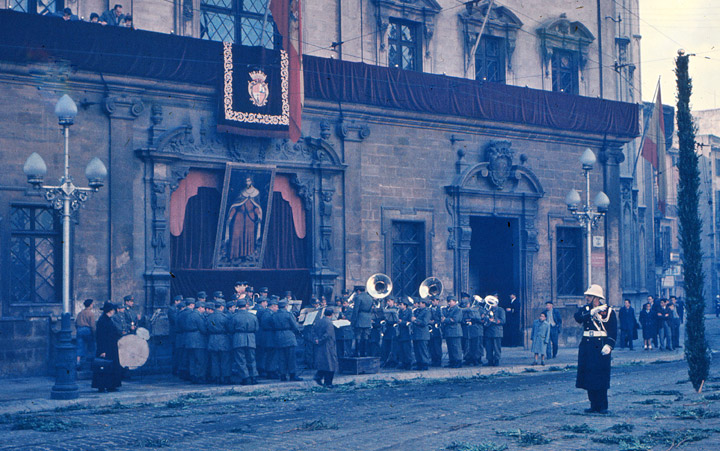 band for the ceremonies
during the Franco era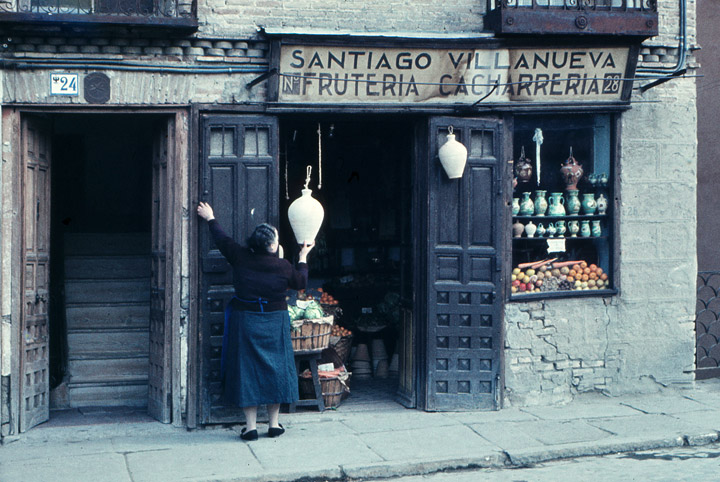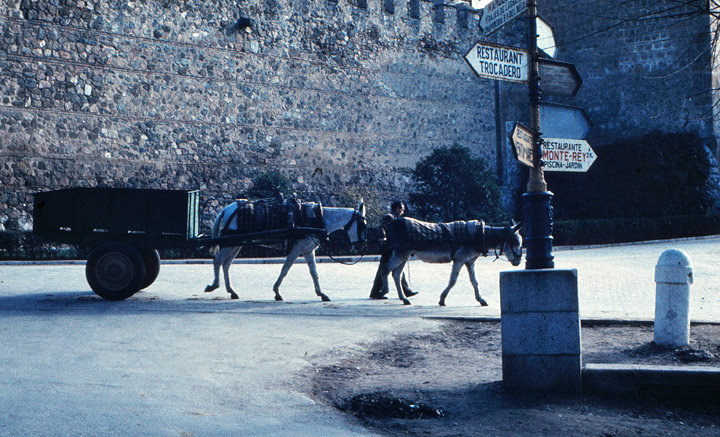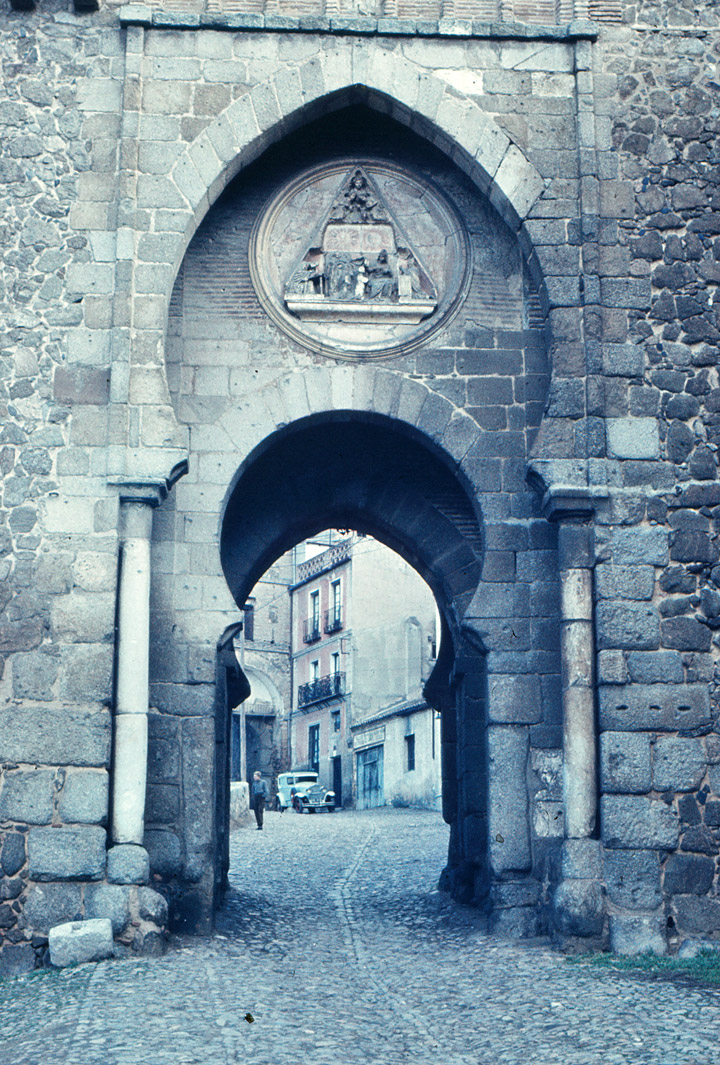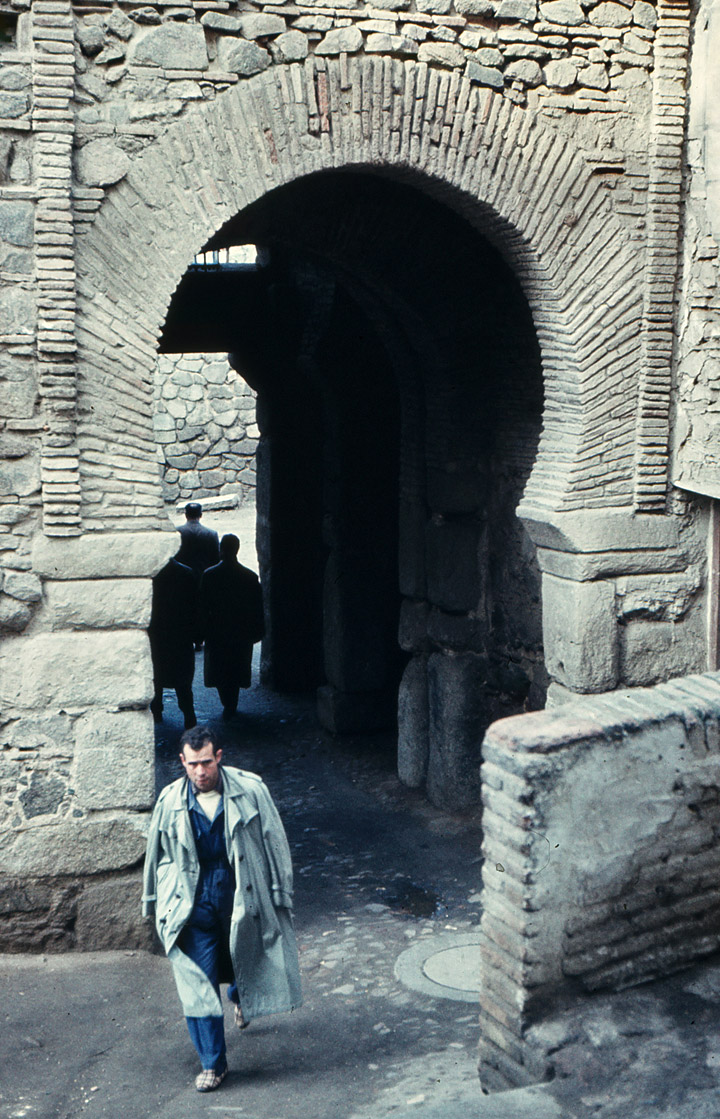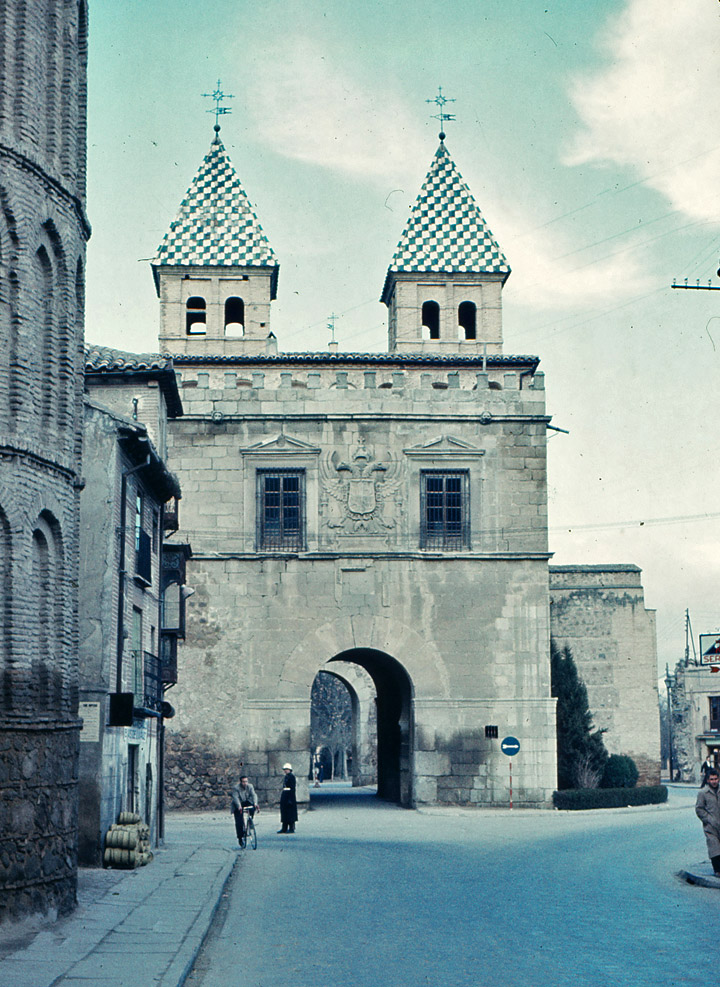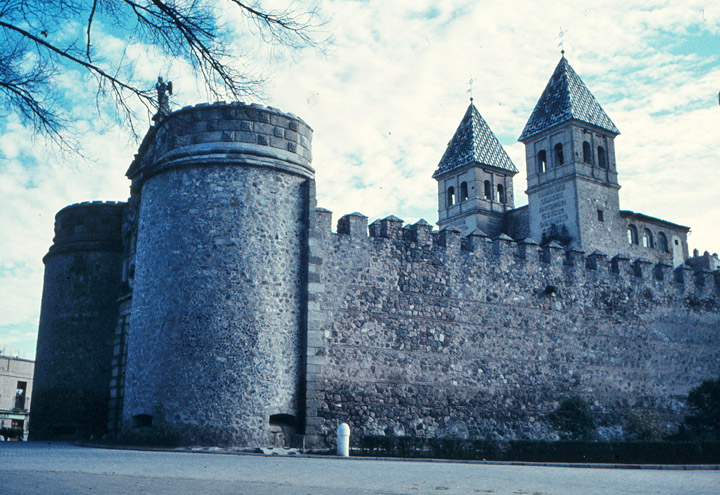 ---
Todedo
Photos from 1958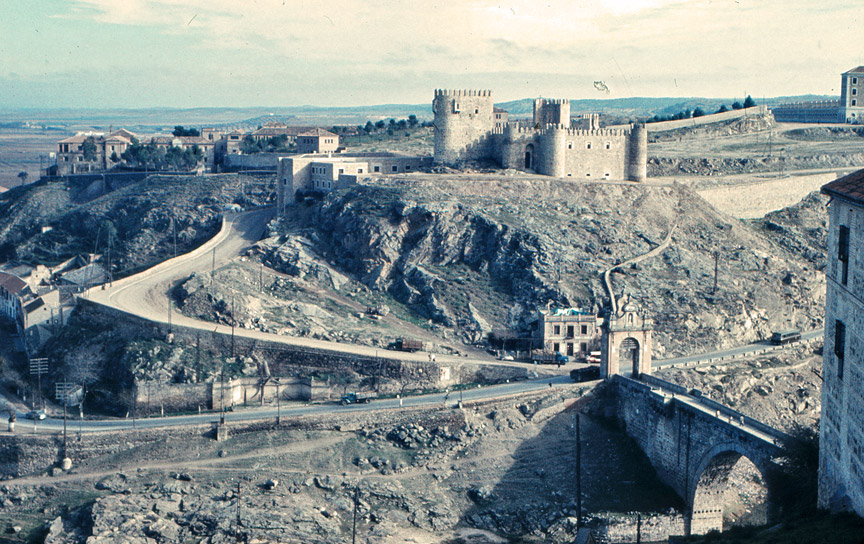 Toledo
Toledo is a city and municipality located in central Spain, 70 km south of Madrid. It is the capital of the province of Toledo and of the autonomous community of Castile-La Mancha. It was declared a World Heritage Site by UNESCO in 1986 for its extensive cultural and monumental heritage as one of the former capitals of the Spanish Empire and place of coexistence of Christian, Jewish and Moorish cultures. Many famous people and artists were born or lived in this city, including Garcilaso de la Vega, Alfonso X and El Greco, and it was the place of important historic events such as the Visigothic Councils of Toledo. As of 2005, the city has a population of 75,578 and an area of 232.1 km² (89.59 square miles).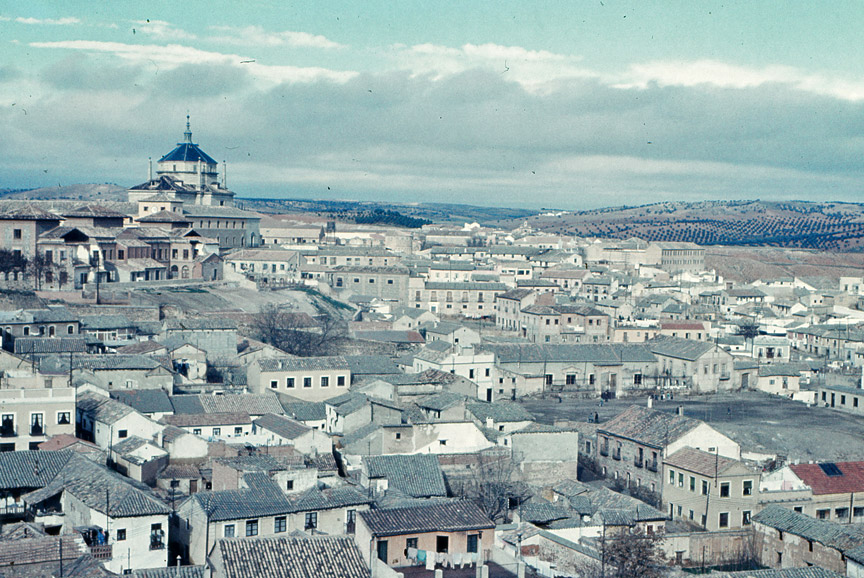 Toledo later served as the capital city of Visigothic Spain, beginning with Liuvigild (Leovigild), and was the capital until the Moors conquered Iberia in the 8th century. Under the Caliphate of Cordoba, Toledo enjoyed a golden age. This extensive period is known as La Convivencia, i.e. the co-existence of Jews, Christians, and Muslims. Under Arab rule, Toledo was called Tulaytulah.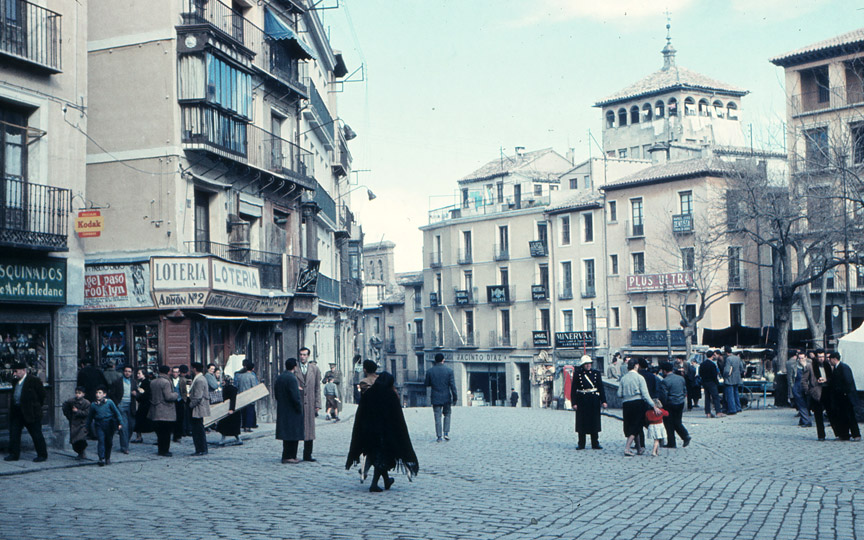 On May 25, 1085 Alfonso VI of Castile took Toledo and established direct personal control over the Moorish city from which he had been exacting tribute. This was the first concrete step taken by the combined kingdom of Leon-Castile in the Reconquista by Christian forces.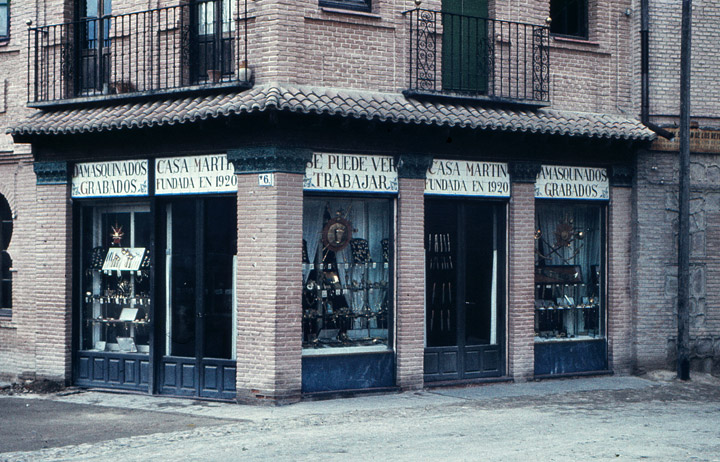 Toledo sward shop
Toledo was famed for its production of steel and especially of swords and the city is still a center for the manufacture of knives and other steel implements. When Philip II moved the royal court from Toledo to Madrid in 1561, the old city went into a slow decline from which it never recovered.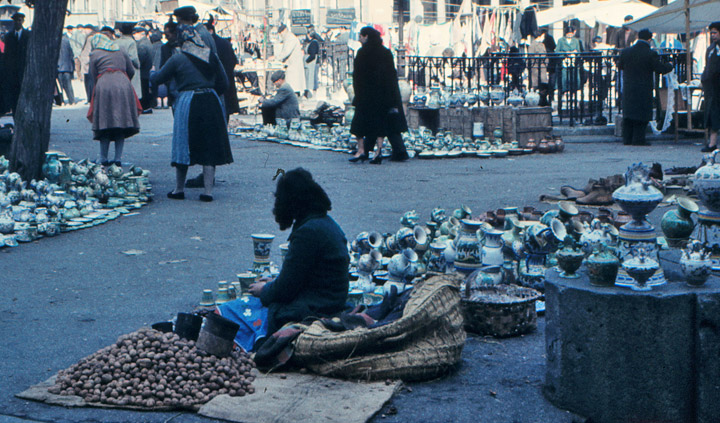 Toledo's Alcázar became renowned in the 19th and 20th centuries as a military academy. At the outbreak of the Spanish Civil War in 1936 its garrison was famously besieged by Republican forces.
Text from Wikipedia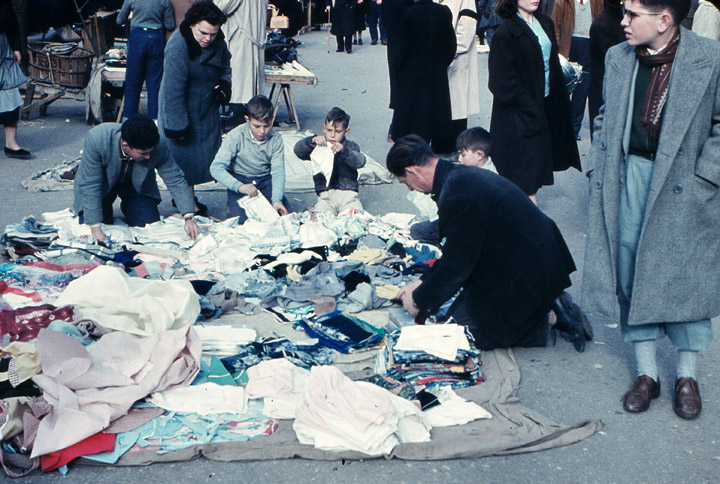 ---
---