Turkey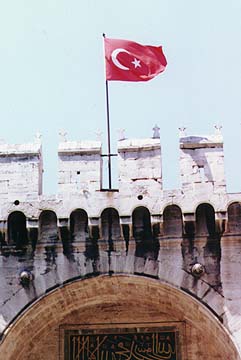 Skip to: Turkey in ASIA

in EUROPE
Hagia Sophia (Ayasofya in Turkish), built in the 6th century as an Orthodox Christian (Byzantine)church
and later converted into a mosque
and in contemporary times a much visited museum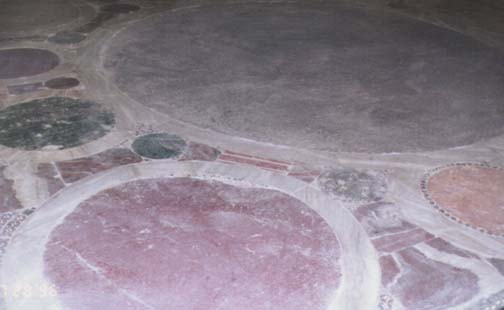 in the church, the seat of Justinian's power
(where his throne once stood)
Justinian I (483-565), called The Great, Byzantine emperor (527-65), who extended Byzantine rule in the West, beautified Constantinople (present-day Istanbul), and completed the codification of Roman law. His full name was Flavius Petrus Sabgatius Justinianus. The nephew of Emperor Justin I, Justinian was born in Illyria and educated in Constantinople (now Istanbul, Turkey). In 518 he became the administrator for Justin, who named Justinian as his successor. He married Theodora, a former actress, in 523. On the death of his uncle in 527, Justinian was elected emperor.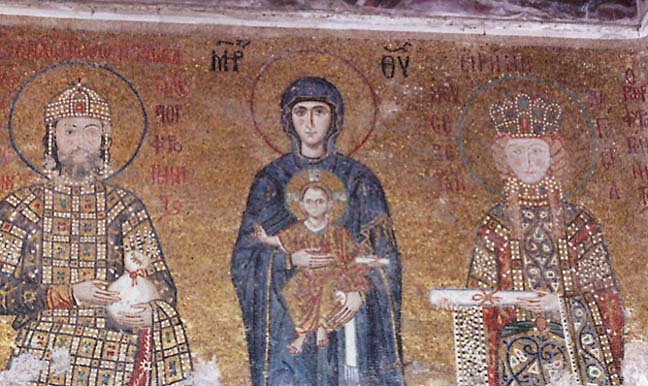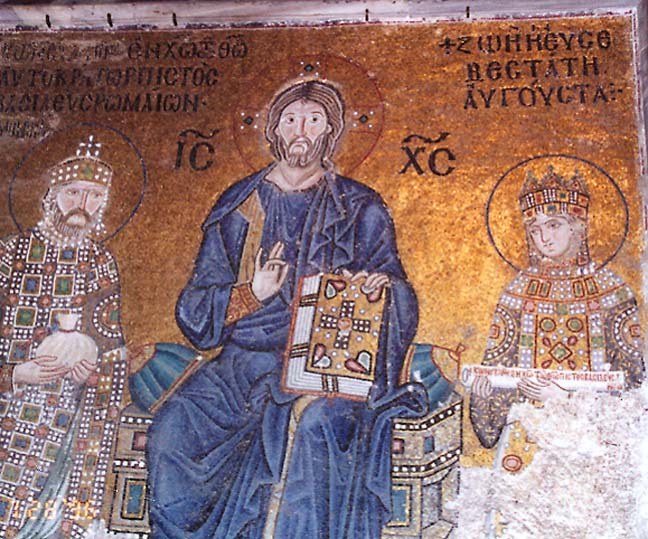 Justinian and Theodora flanking church patriarchs
(Byzantine mosaics in the Hagia Sophia)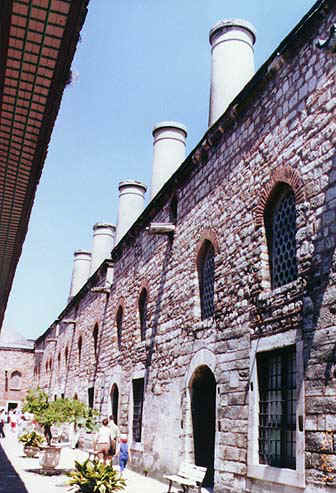 kitchens of the Topkapi Seraglio palace
More Photos of the Palace and Istanbul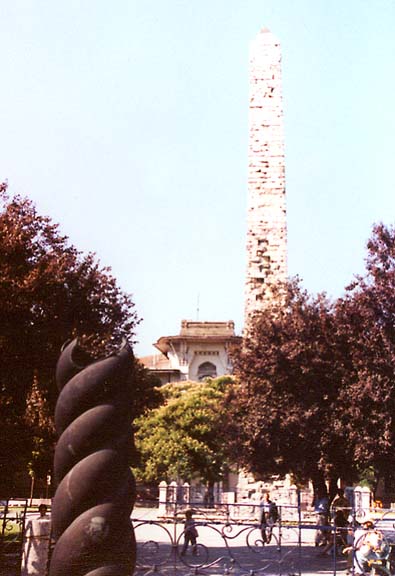 square in Istanbul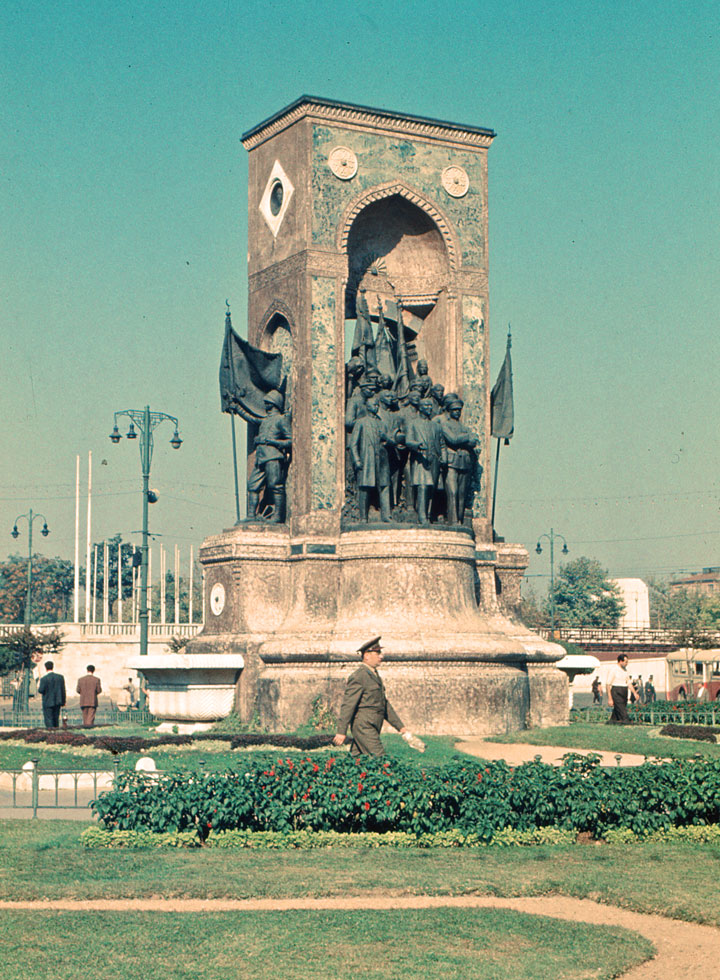 Mustafa Kemal Atatürk monument in Istanbul
Mustafa Kemal Atatürk was a Turkish army officer, revolutionary statesman, and founder of the Republic of Turkey as well as its first President.
More Photos of Istanbul from 1957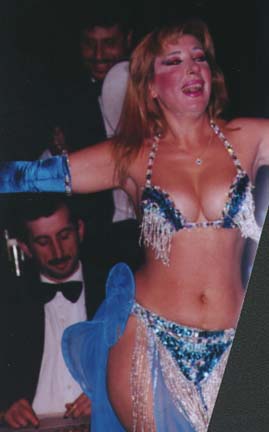 dancer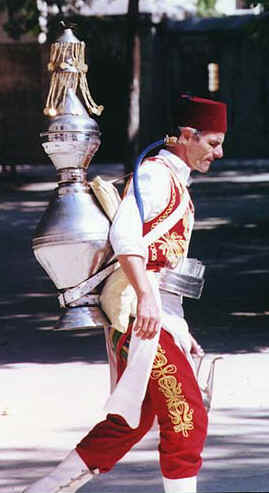 water seller
dressed for the tourists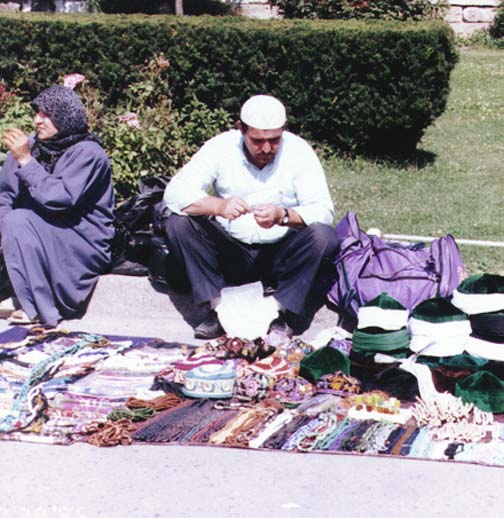 outdoor bazaar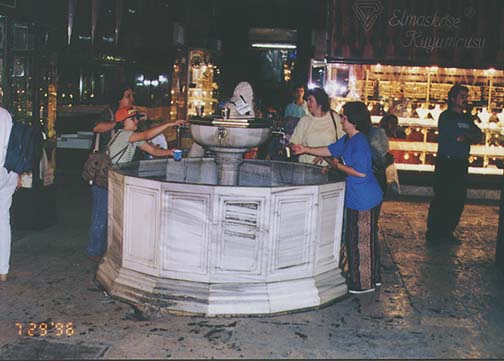 fountain in the Kapalicarsi (covered bazaar)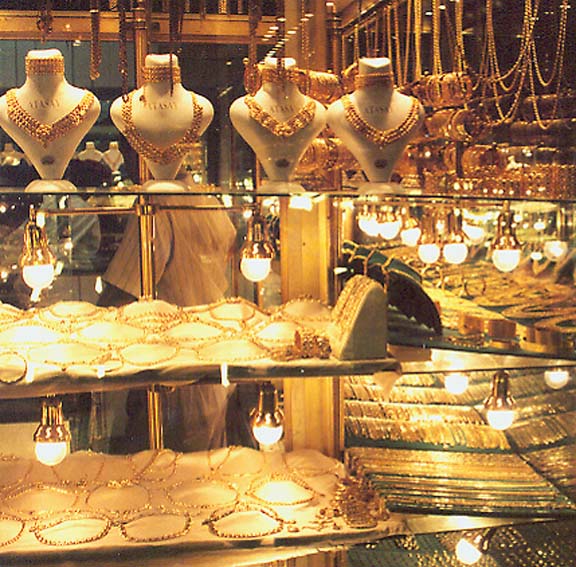 gold shop in the covered bazaar




Other Countries in Europe