Portugal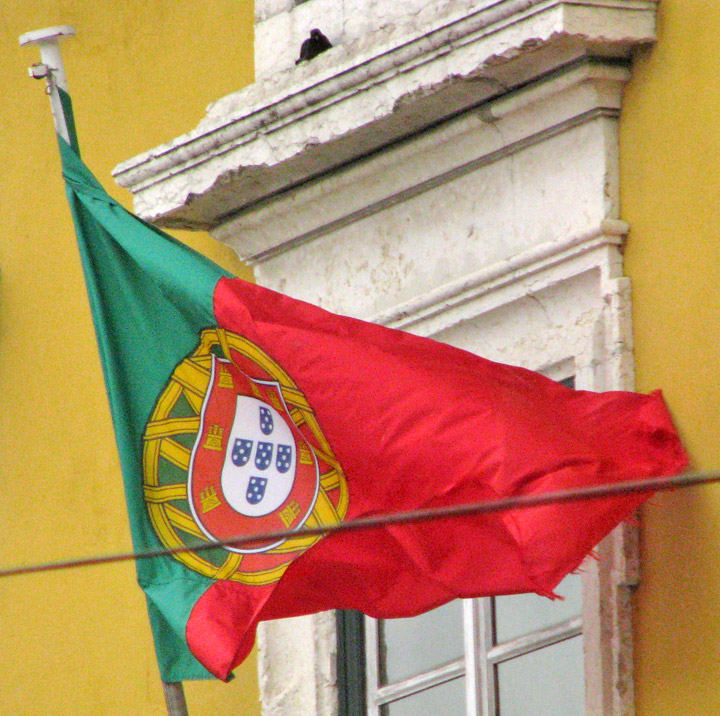 the flag
Jump to: Barcelos
Jump to: Cabreiros
Jump to: Coimbra
Jump to: Douro River Cruise
Jump to: Lamego
Jump to: Lisbon
Jump to: Obidos
Jump to: Porto
Jump to: Portuguese houses
Jump to: Sintra
Jump to: Viana do Castelo
Jump to: Vila Real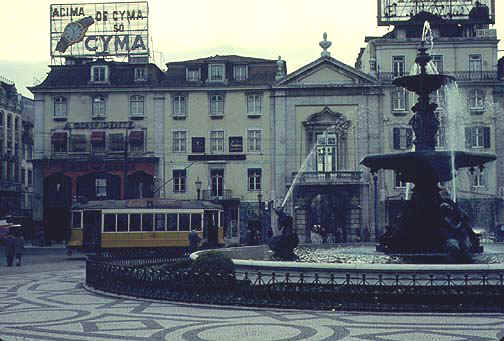 Sidewalks and Street Cars (1958)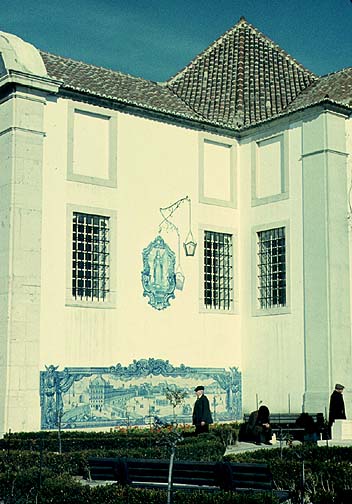 Church with light Blue tiles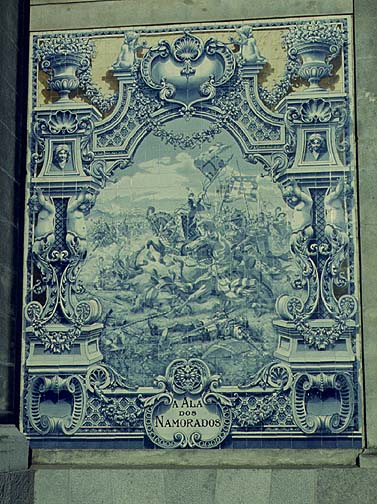 tile detail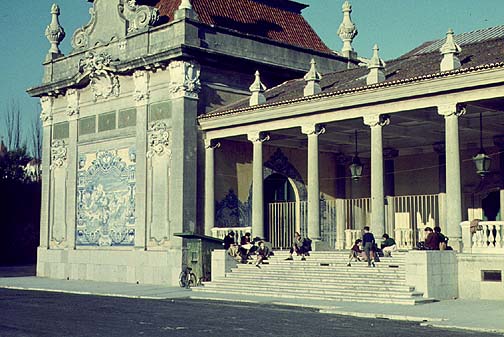 "Carlos Lopes Pavilion", named (on August 27, 1984)
after the Portuguese marathon gold medalist (Los Angeles). It was
inaugurated in 1932 under the name of "Palácio das Exposições"
(Exhibitions Palace). Then, in 1946, it was redesigned (and renamed) as
a Sports Pavilion to host the World Rink Hockey Championship (1947).

The original pavilion was first built in
Brazil in 1923 as the official Portuguese Pavilion in the Rio de Janeiro
International Exhibition, celebrating the 100th anniversary of the
Brazil Independence, in 1822. It was then rebuilt in Lisbon.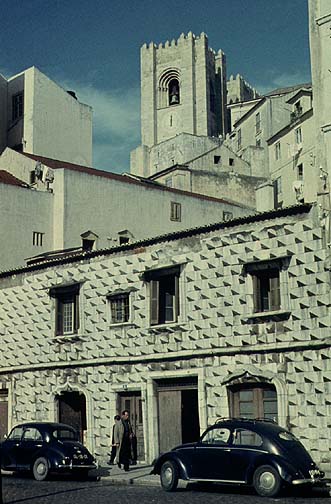 distinctive Lisbon architecture

in 1999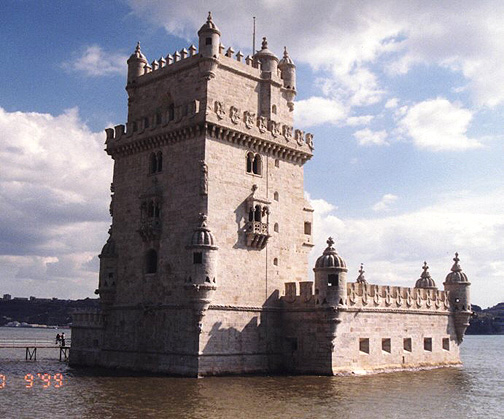 Tower of Belém
More Photos of the Tower of Belém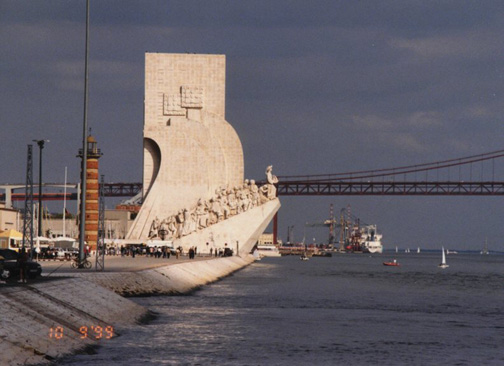 Monument to the Discoveries on the Tagus river
More Photos of the Monument to the Discoveries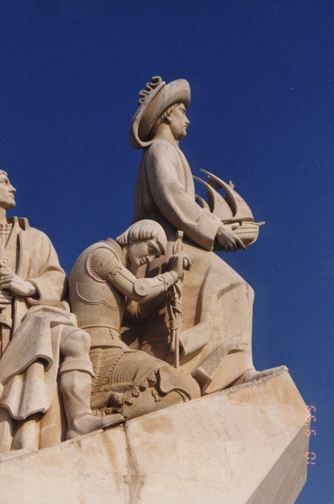 Prince Henry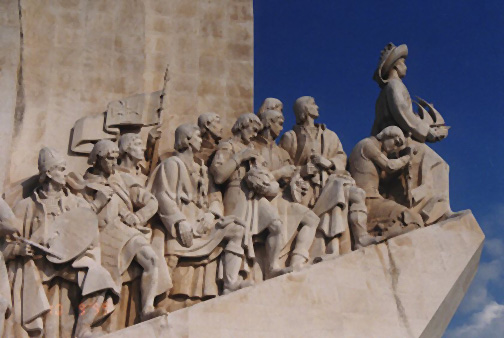 leading sailors, captains, soldiers, squires, priests, poets, caulkers and carpenters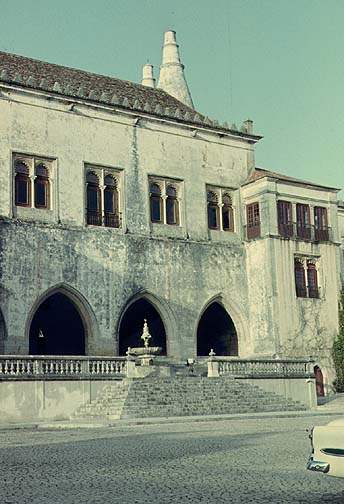 Return to Portugal Elderhostel page


Other Countries in Europe