Monument to the Discoveries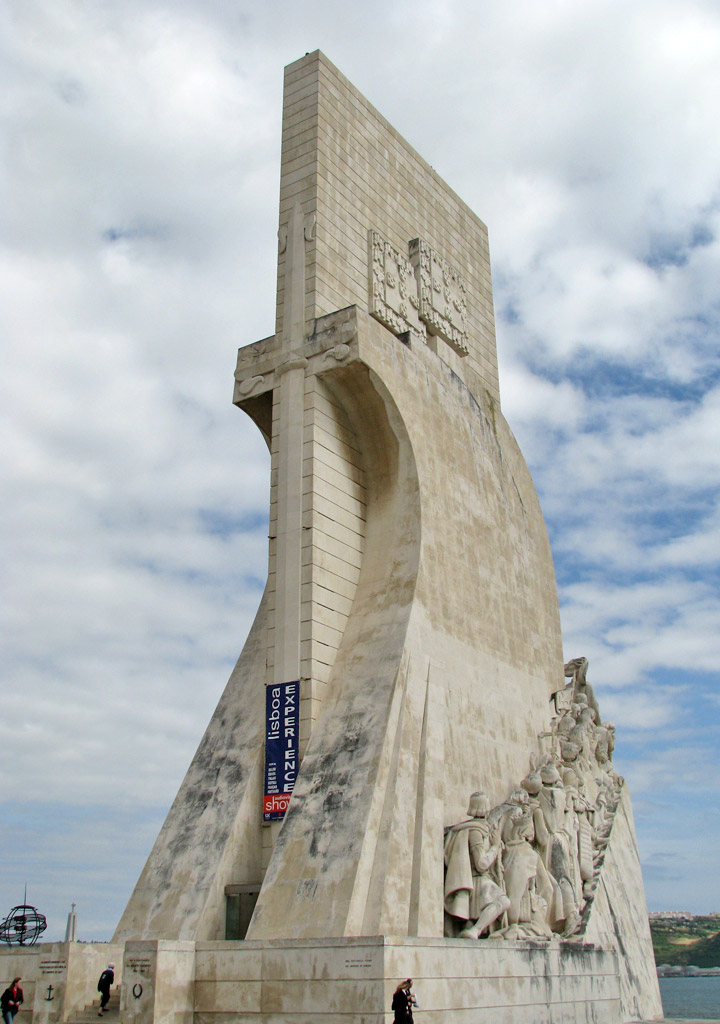 Monument to the Discoveries
Padrão dos Descobrimentos ; lit. Monument to the Discoveries) is a monument that celebrates the Portuguese who took part in the Age of Discovery of the 15th and 16th centuries. It is located on the estuary of the Tagus river in the Belém parish of Lisbon, Portugal, where ships departed to their often unknown destinations.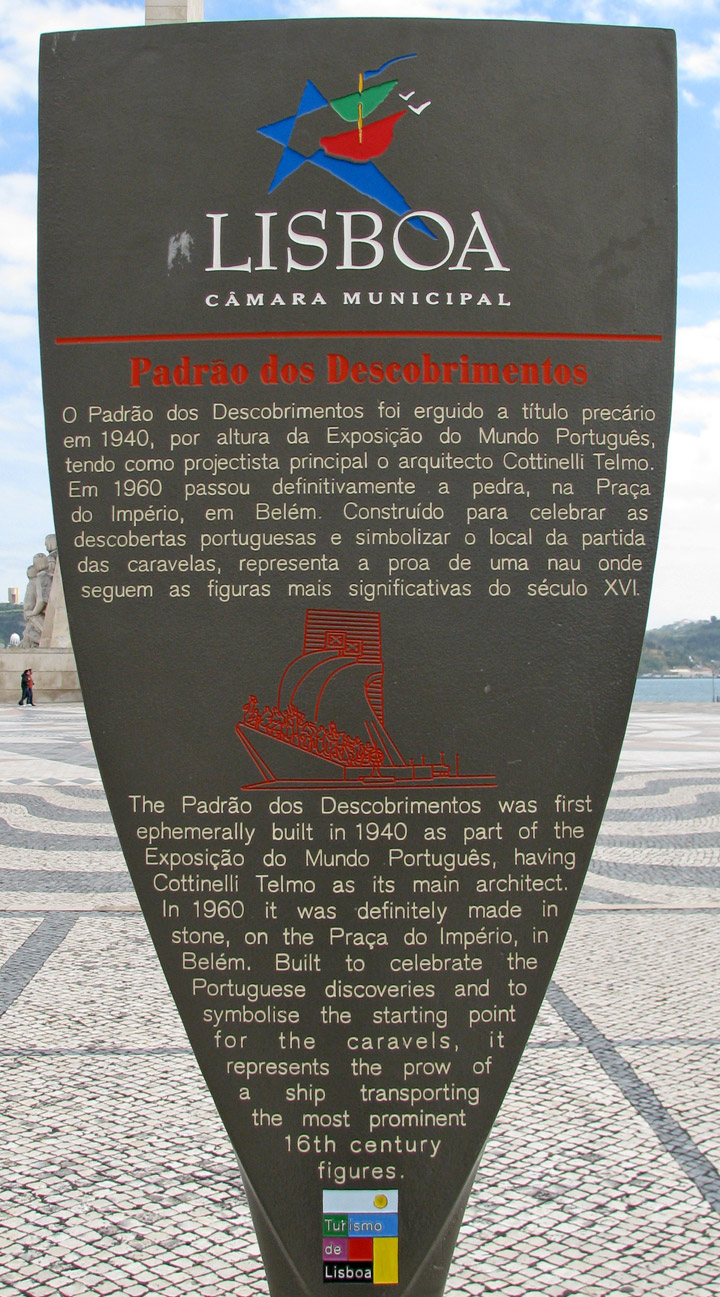 The monument consists of a 52 metre-high slab of concrete, carved into the shape of the prow of a ship. The side that faces away from the river features a carved sword stretching the full height of the monument. It was conceived by Portuguese artists, architect Cottinelli Telmo and sculptor Leopoldo de Almeida as a temporary beacon of the Portuguese World Fair in 1940. The Monument to the Discoveries represents a romantic idealization of the Portuguese past that was typical during the regime of dictator Salazar.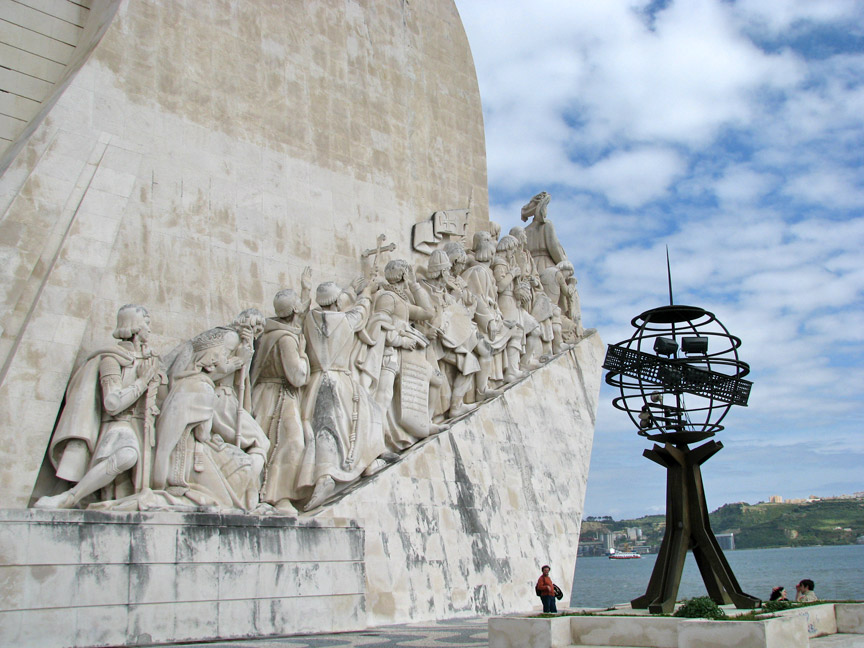 The original monument had been built with perishable materials, but it was rebuilt in concrete in 1960, in time for the commemoration of the 500th anniversary of the death of Henry the Navigator, the sponsor of the Portuguese Discoveries. He is the figure at the tip of the monument, looking out over the river. Behind Henry, on both sides of the monument, are statues of other great people of that era, including explorers, cartographers, artists, scientists and missionaries.
Text from Wikipedia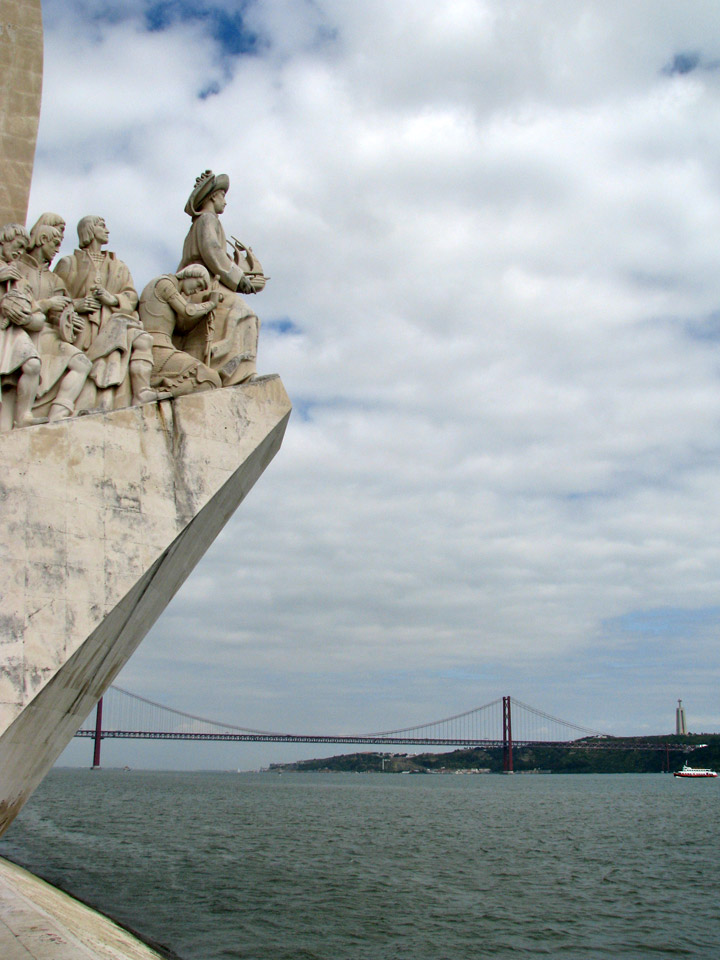 Prince Henry looking over the Tagus river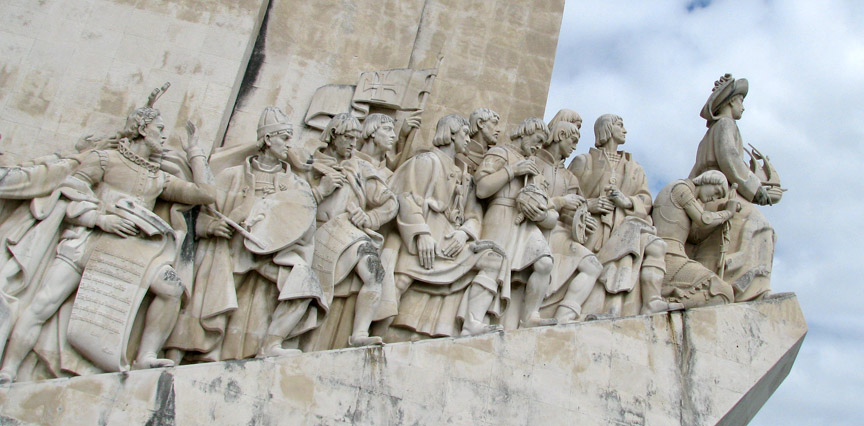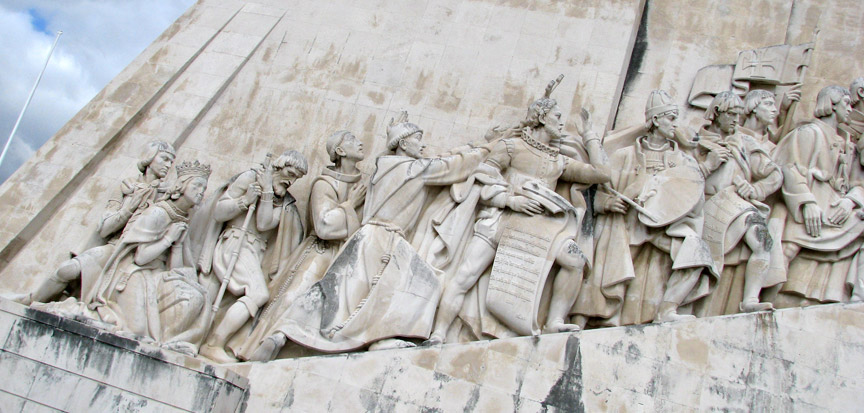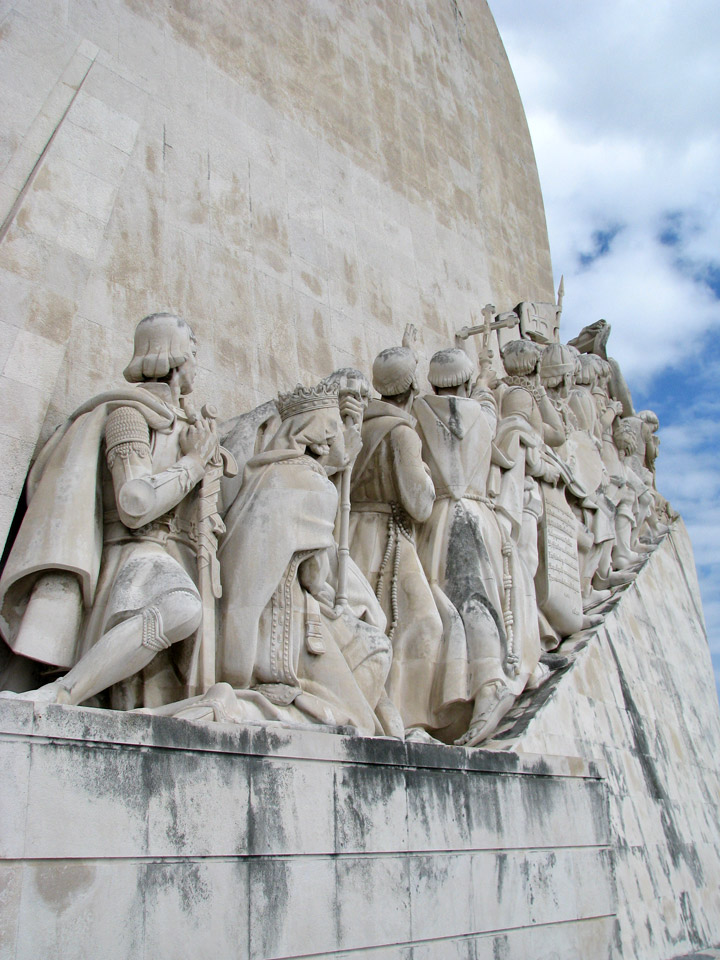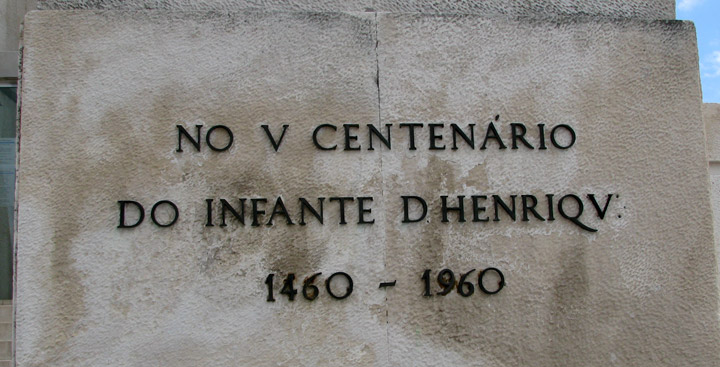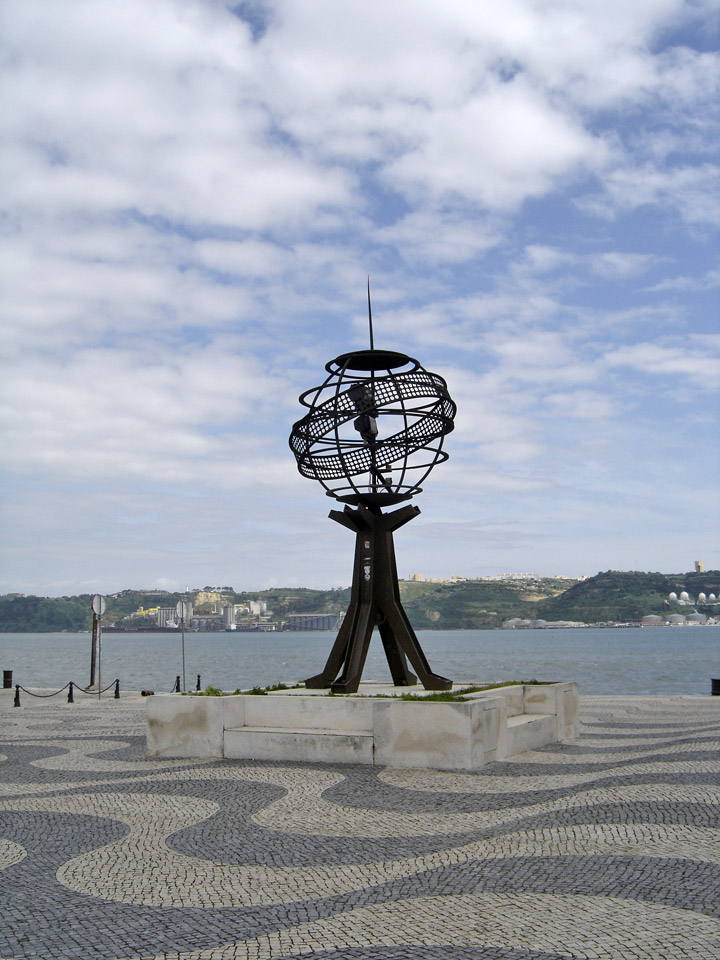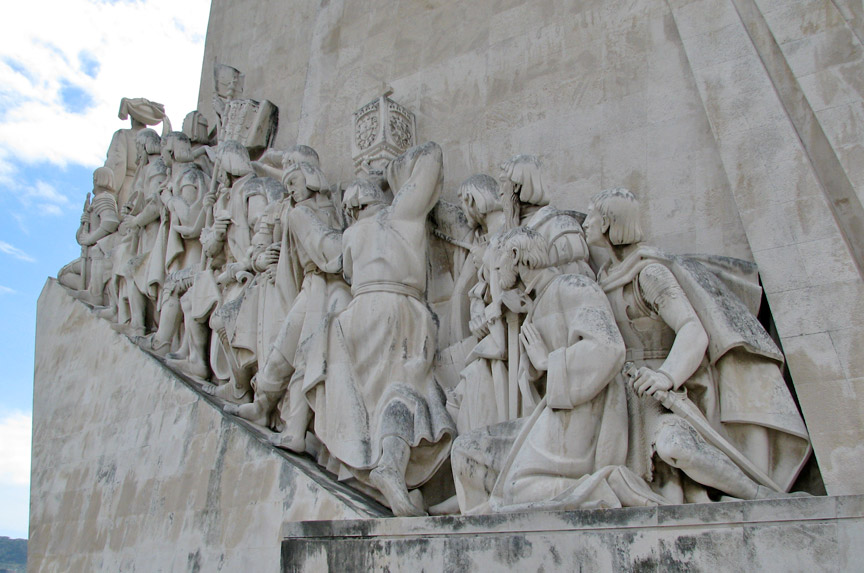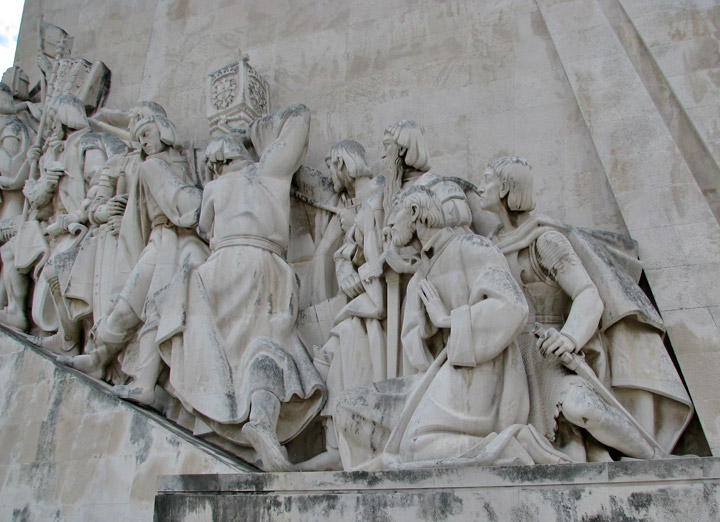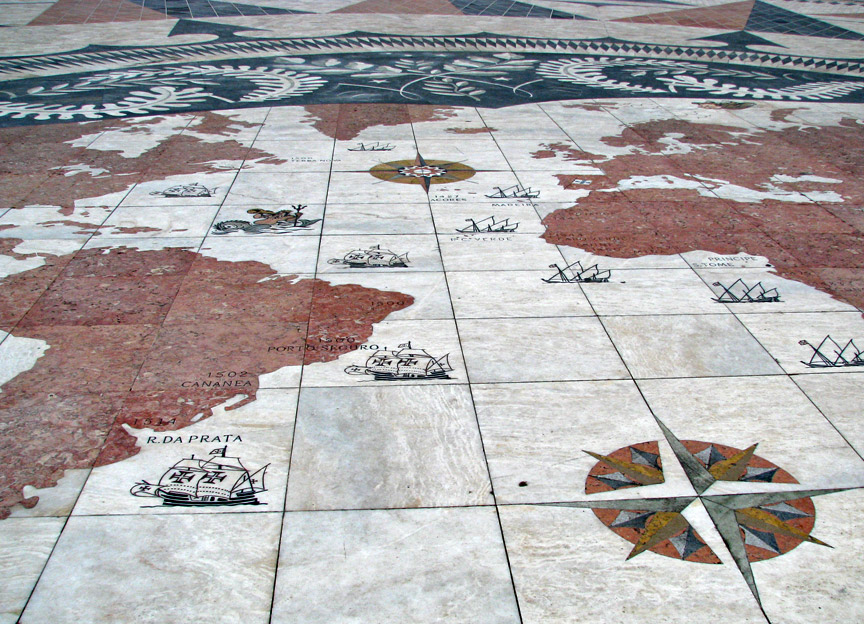 Portuguese navigations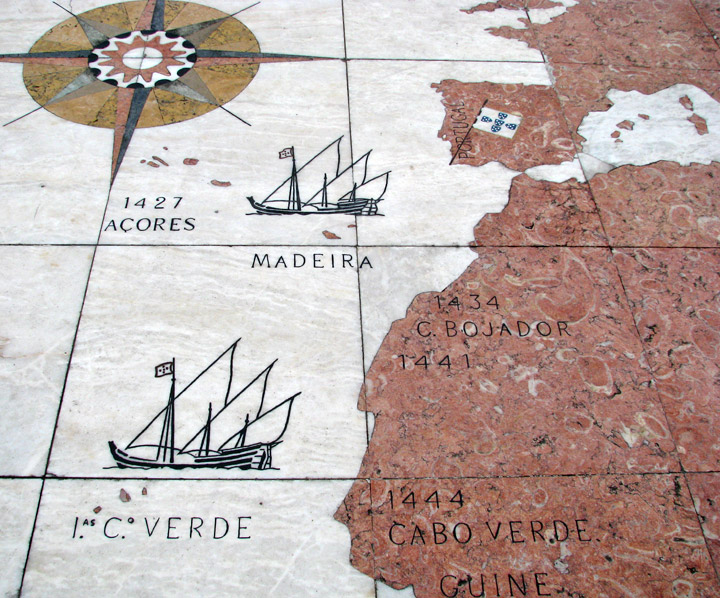 along North coast of Africa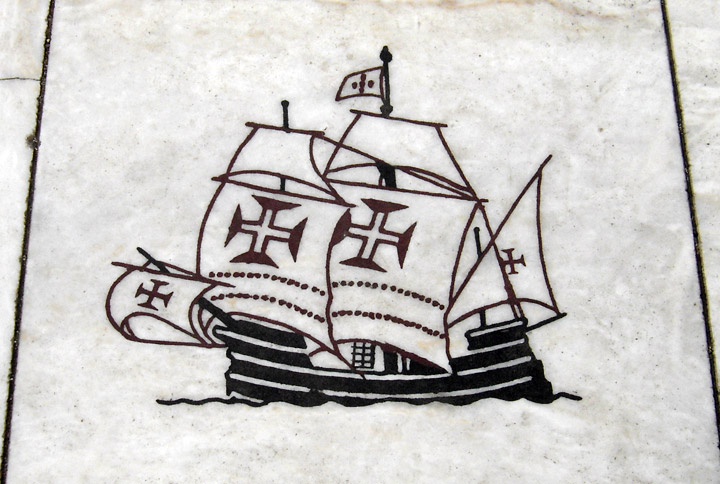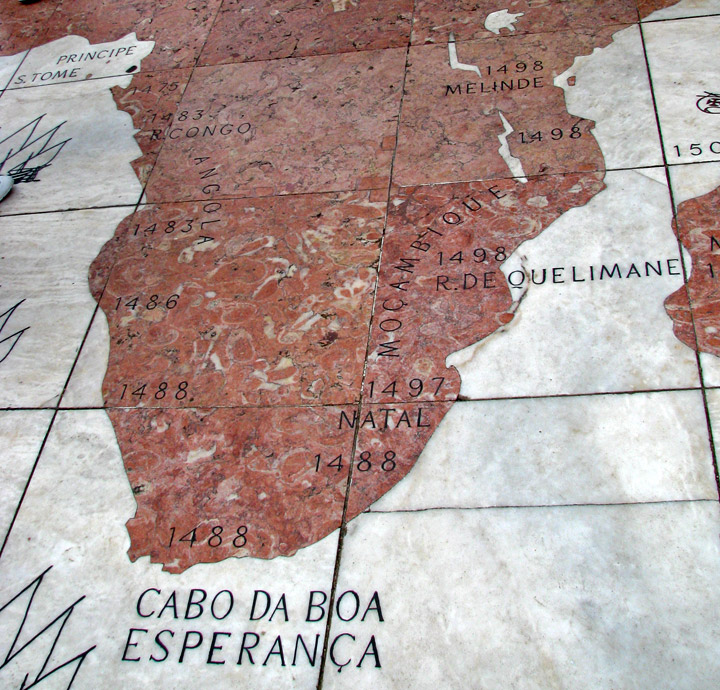 around the cape of Africa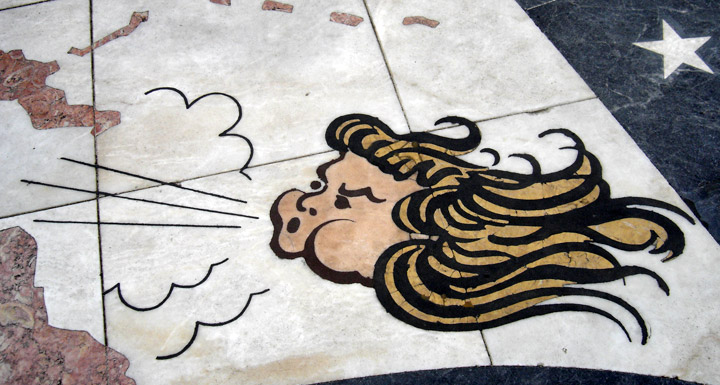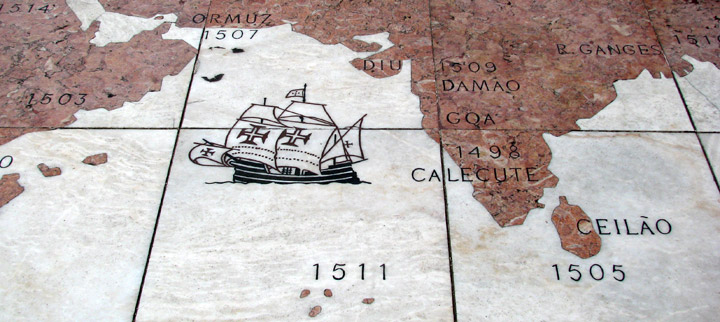 to India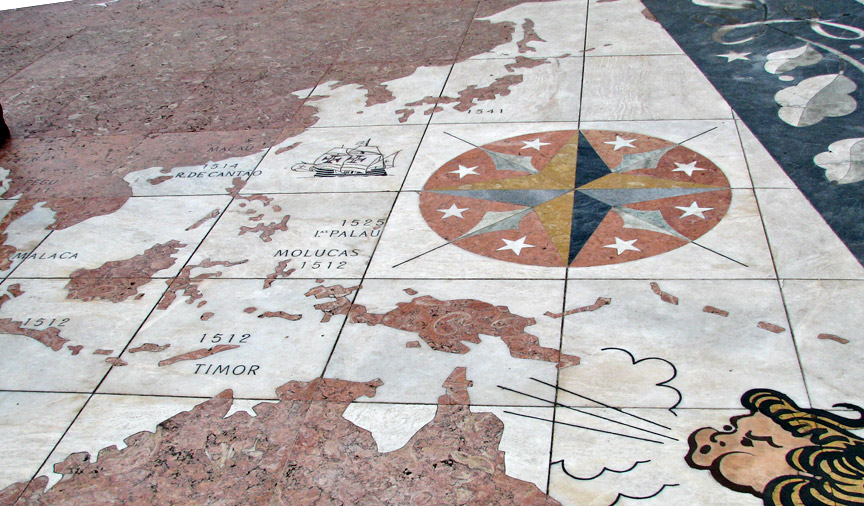 and the Far East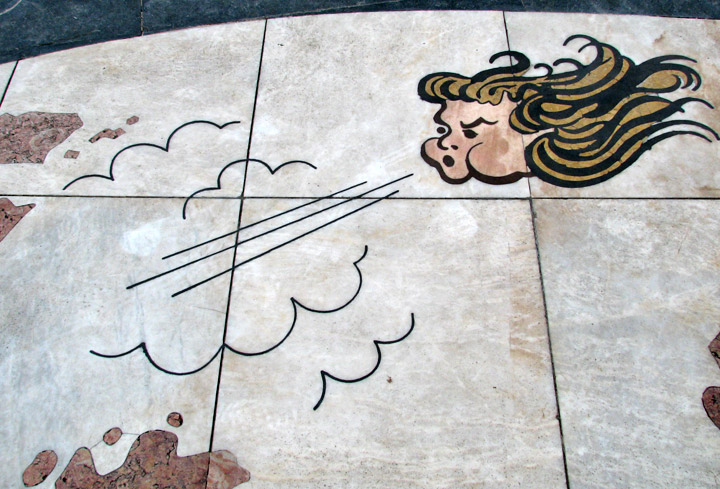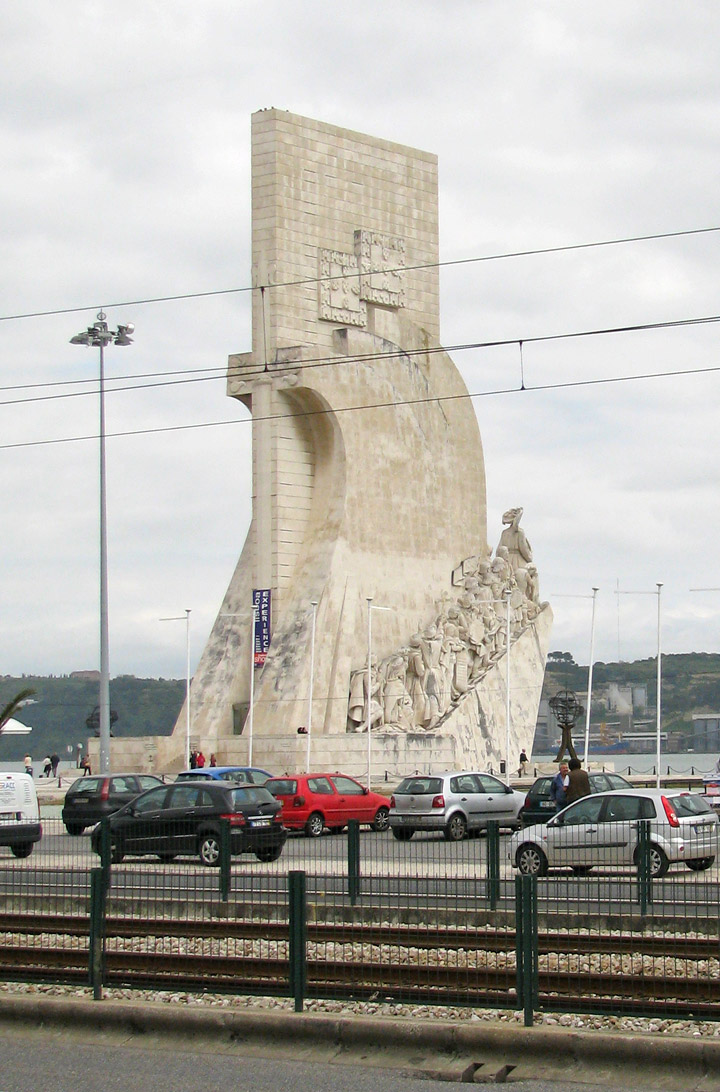 ---
---