Cabo da Roca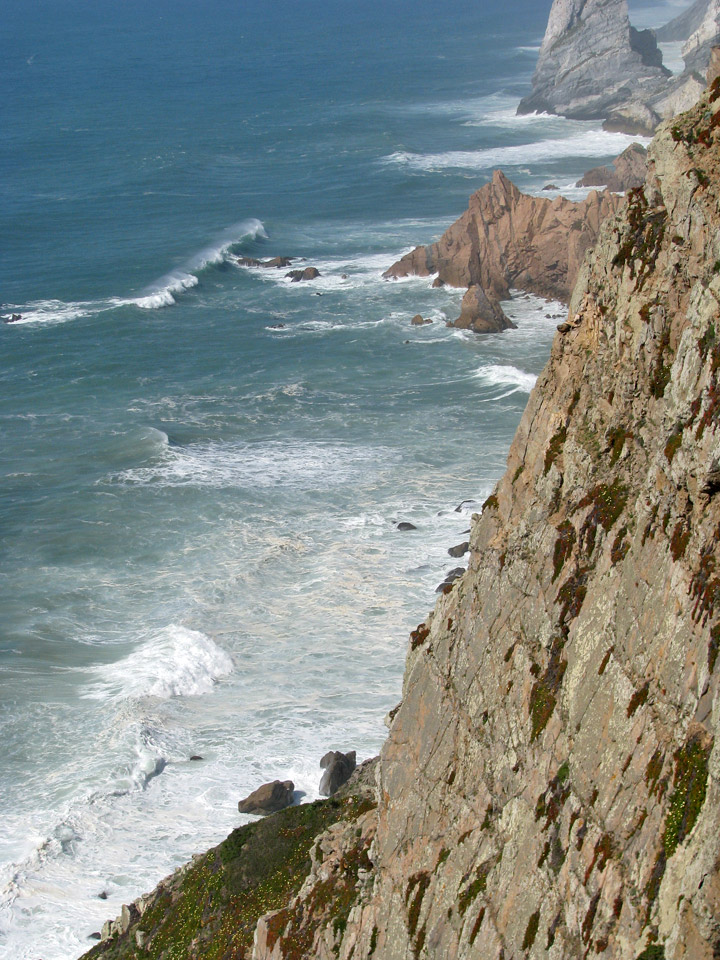 Cabo da Roca
Cabo da Roca (Cape Roca) is a cape which forms the westernmost point of both mainland Europe and mainland Portugal. It is in the Portuguese municipality of Sintra, west of Lisbon district.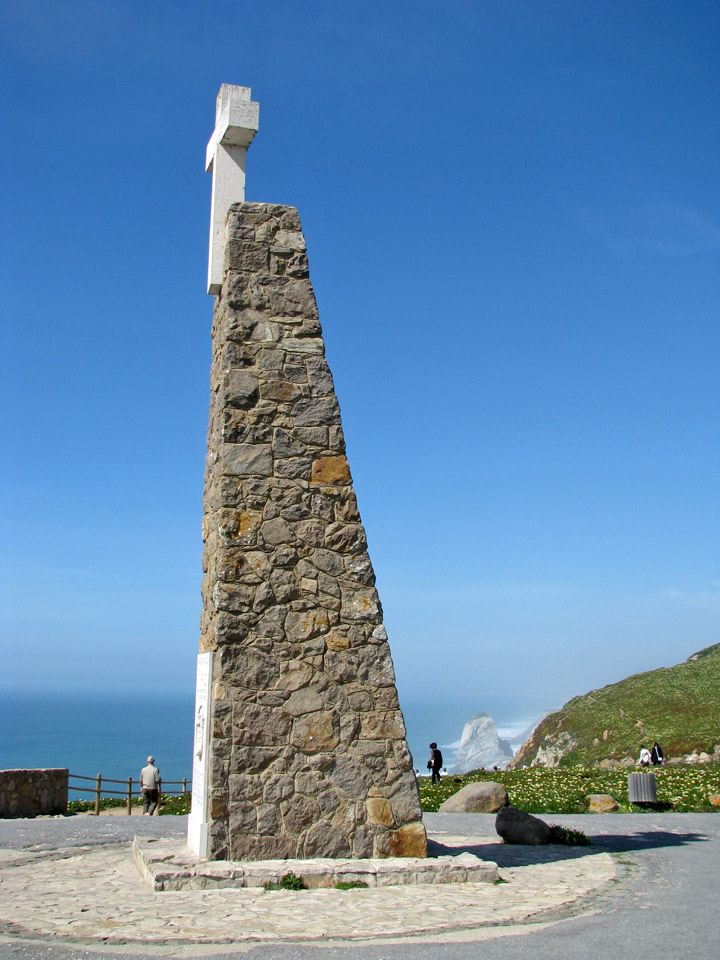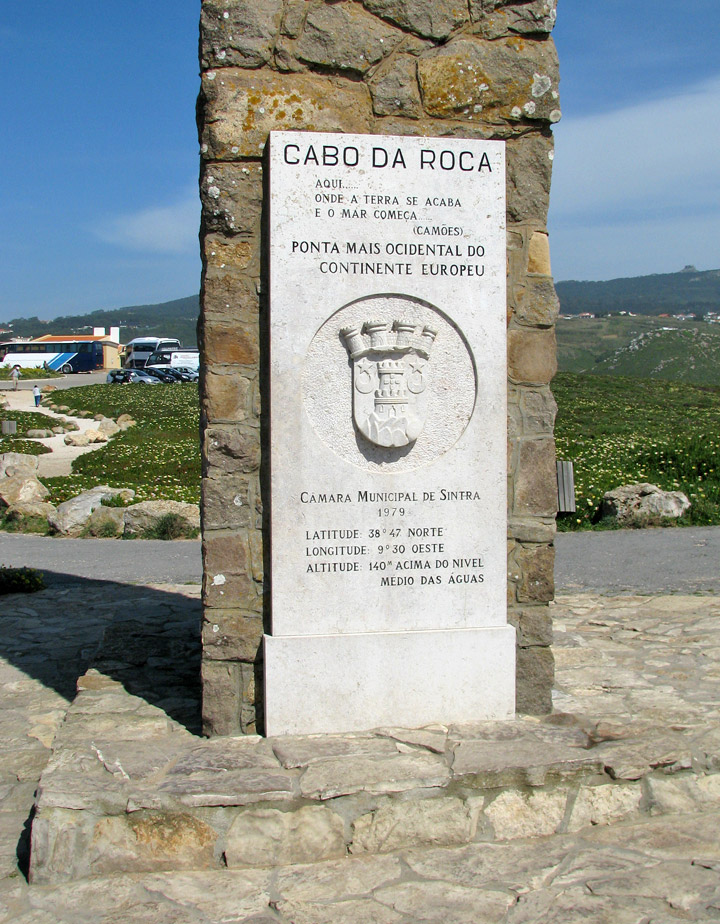 It is located in Lisbon district, 40 kilometers west of the city of Lisbon and 18 kilometers west of the town of Sintra in the Sintra-Cascais Natural Park. Its coordinates, 38°47′N, 9°30′W, are inscribed on a stone plaque on the monument at the site. The cliff rises out of the Atlantic Ocean to approximately 140 meters above sea level.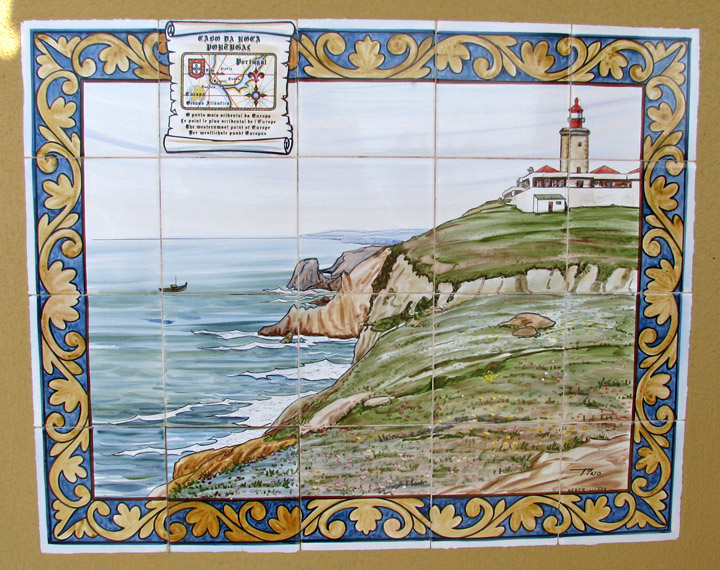 It was known to the Romans as 'Promontorium Magnum' and during the Age of Sail as the Rock of Lisbon. The Portuguese poet Luís de Camões (16th century) defined Cabo da Roca as the place "where the land ends and the sea begins" (Portuguese: Onde a terra acaba e o mar começa).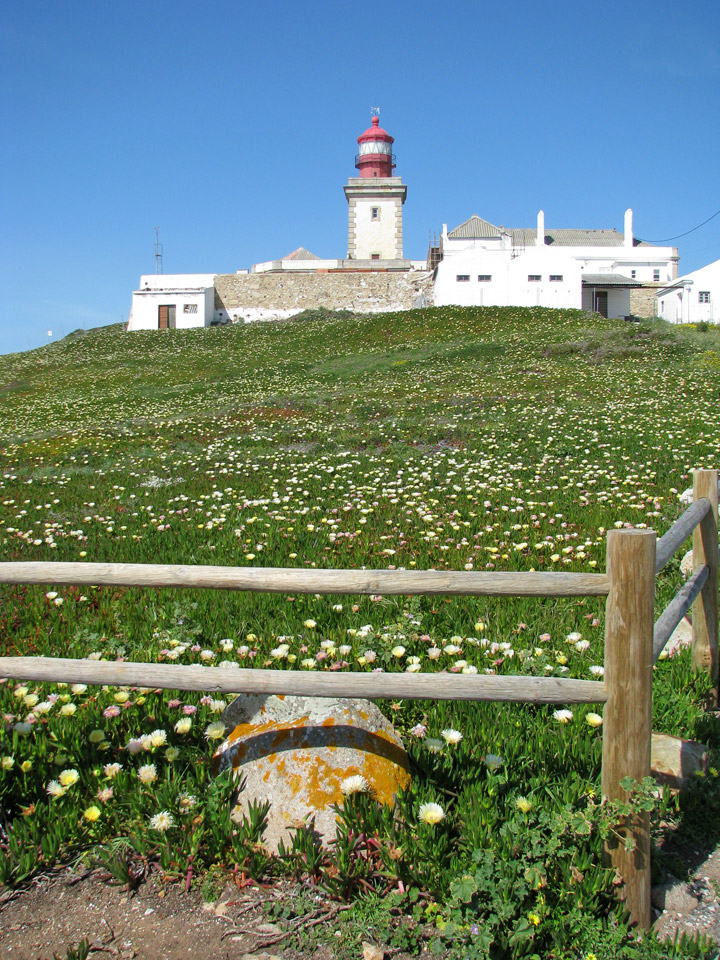 the lighthouse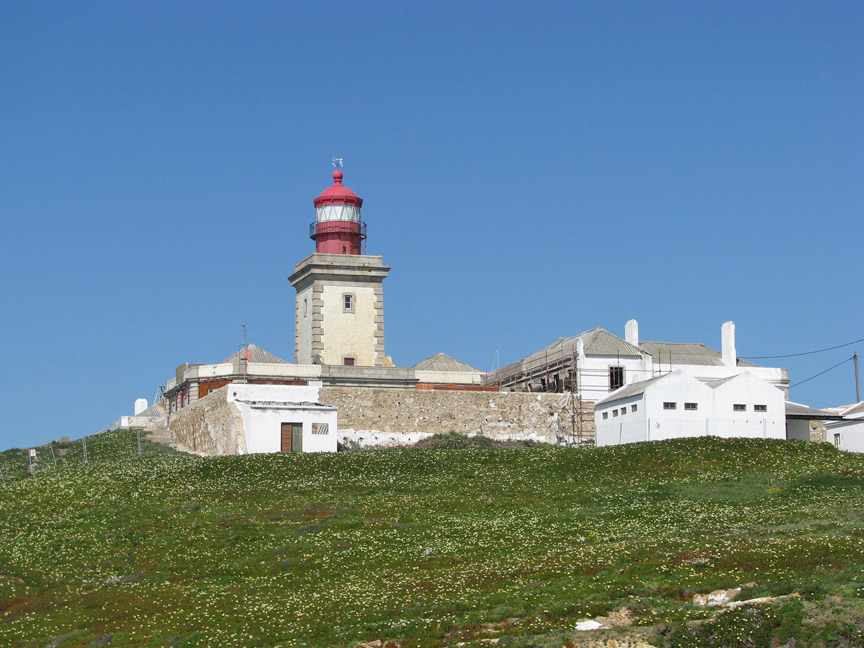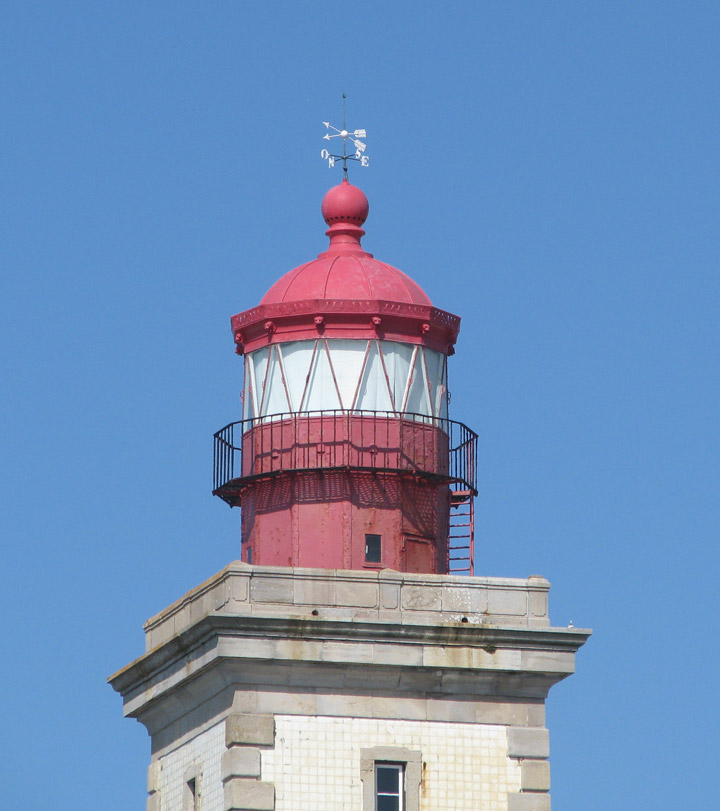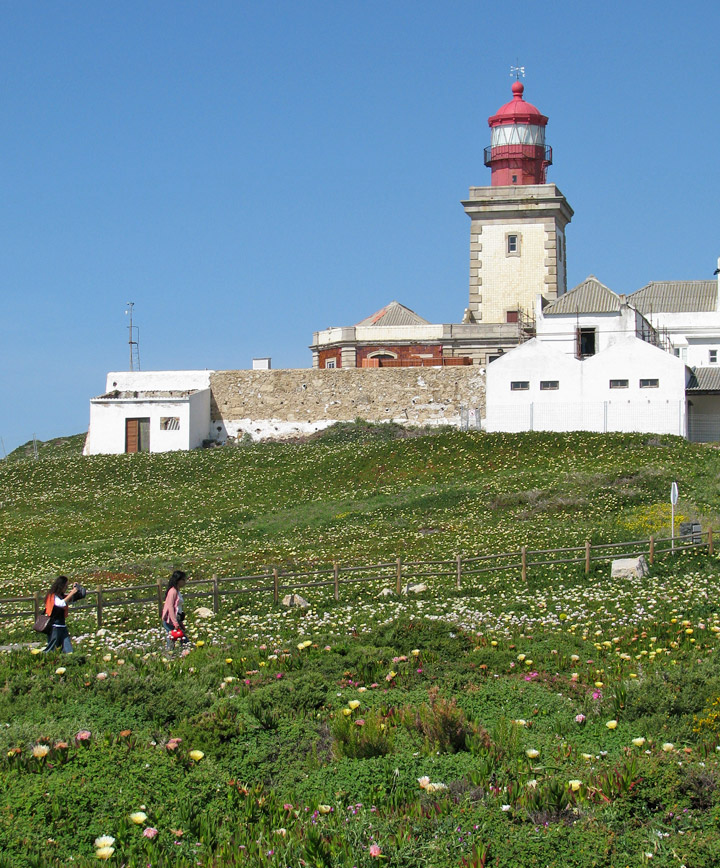 The cape's lighthouse along with a tourist shop sit on top of a cliff. The cape is a popular tourist attraction. The site has a monument with the sign in Portuguese language: "Here...Where the land ends and the sea begins... (Camões) WESTERNMOST POINT OF THE EUROPEAN CONTINENT".
Text from Wikipedia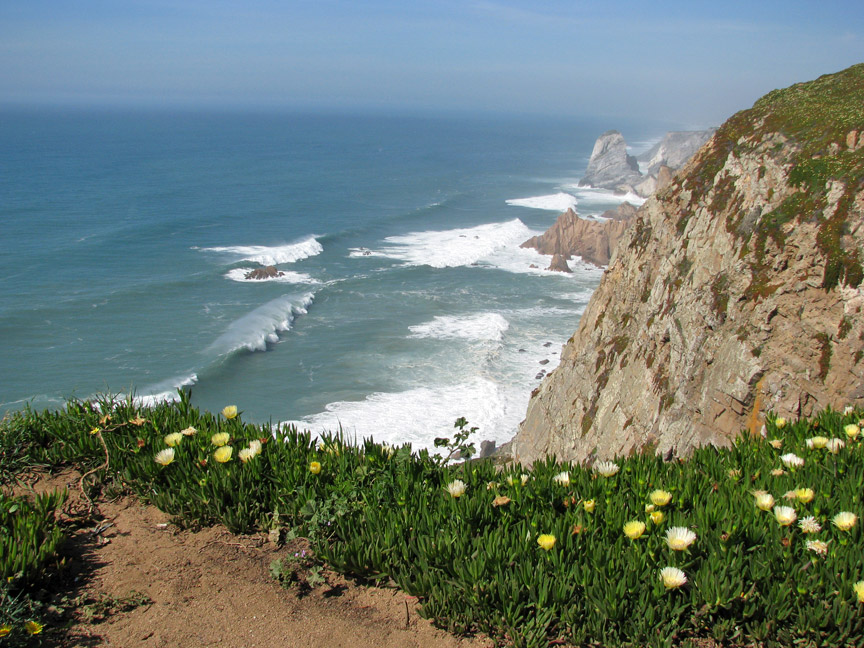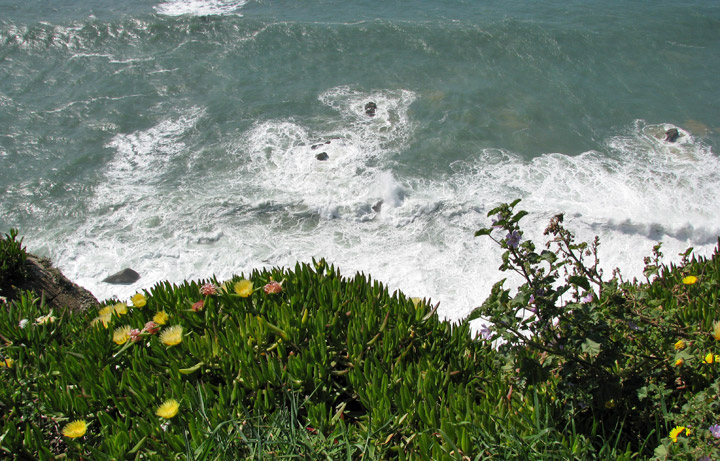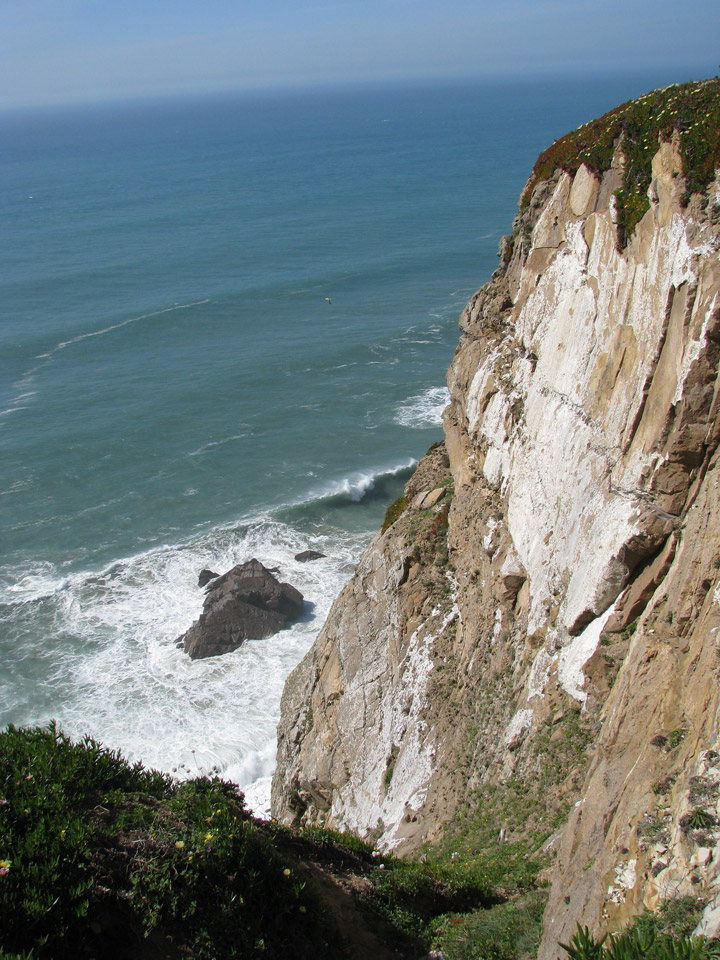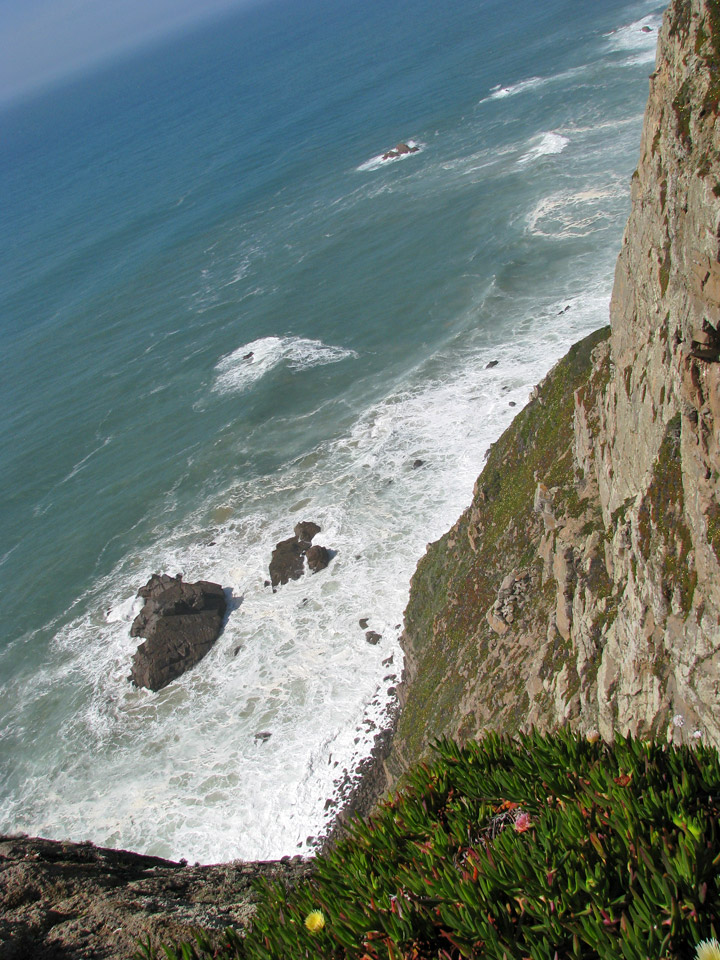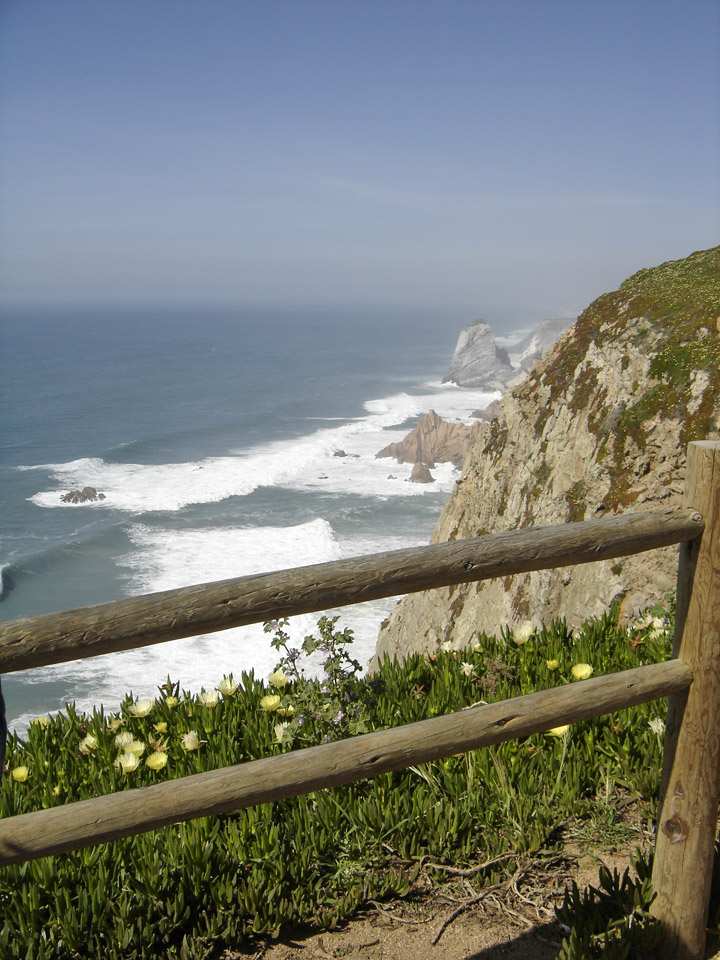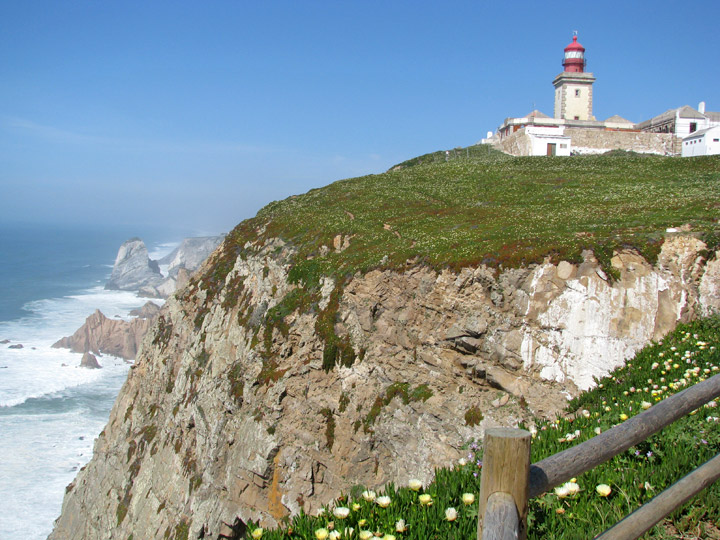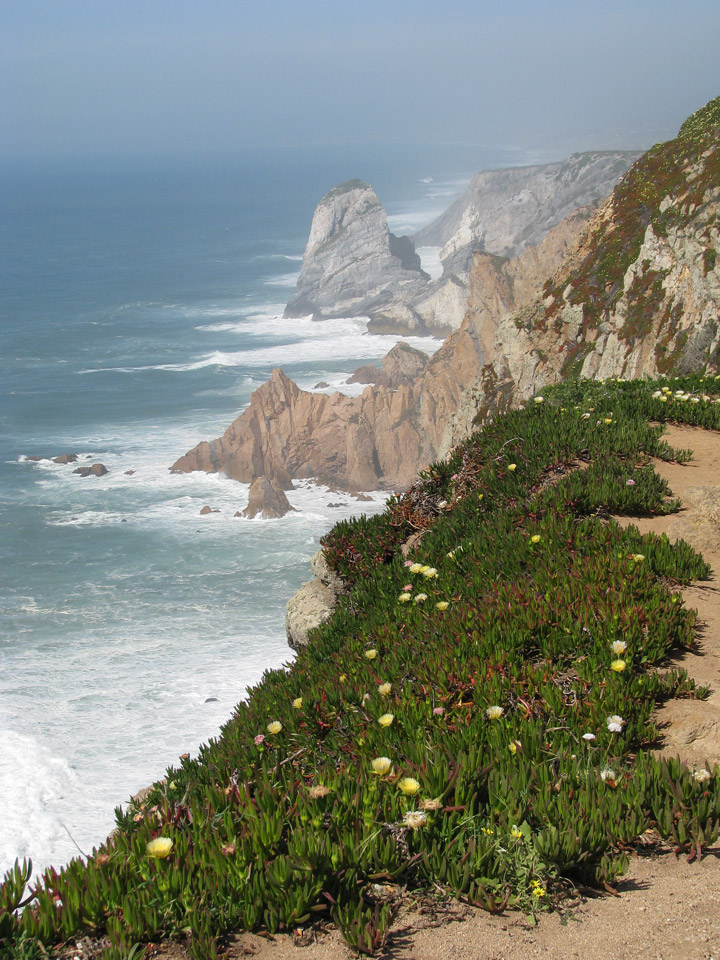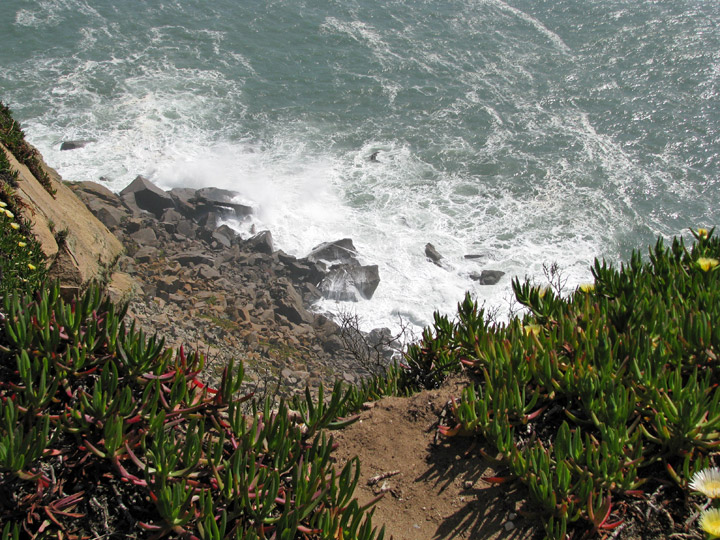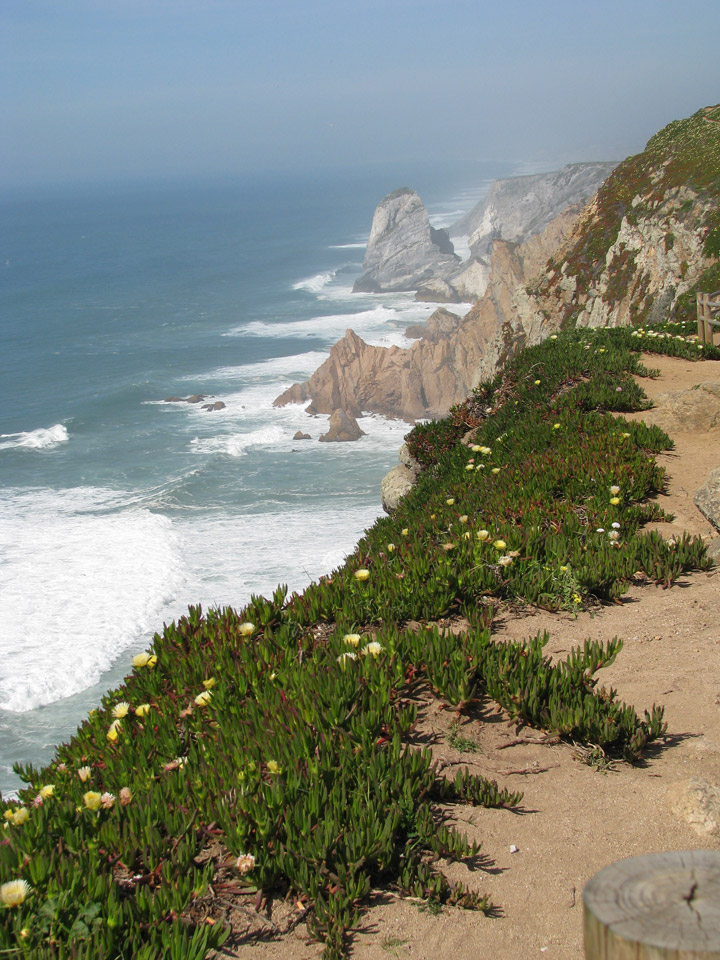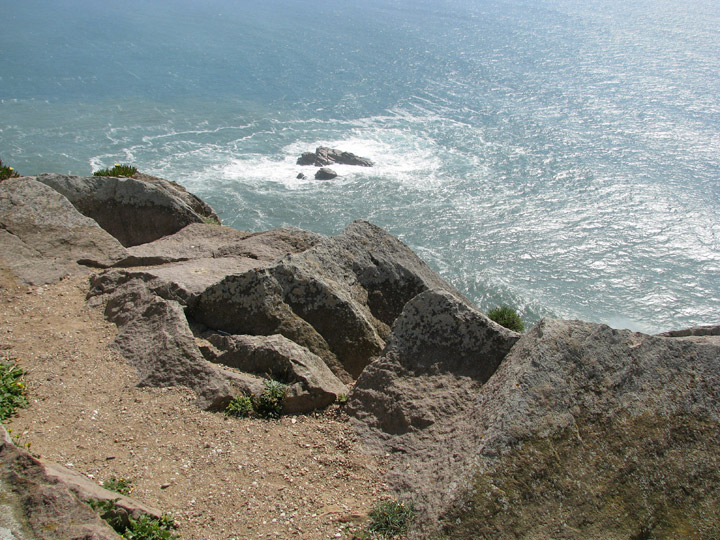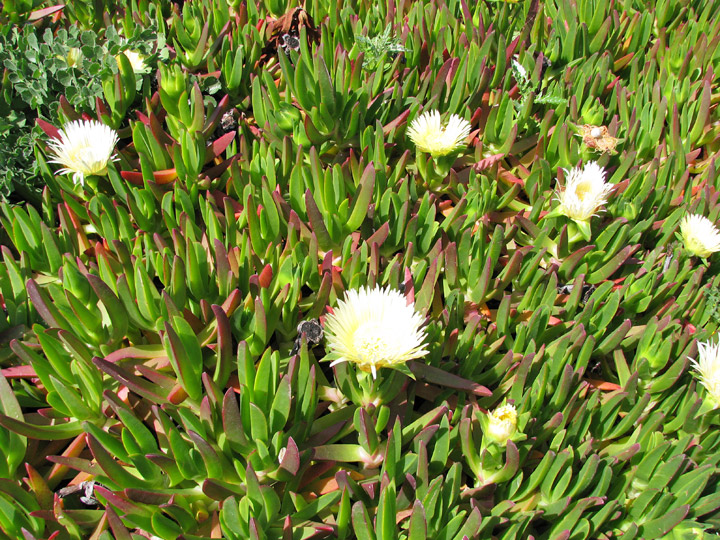 a place of blooms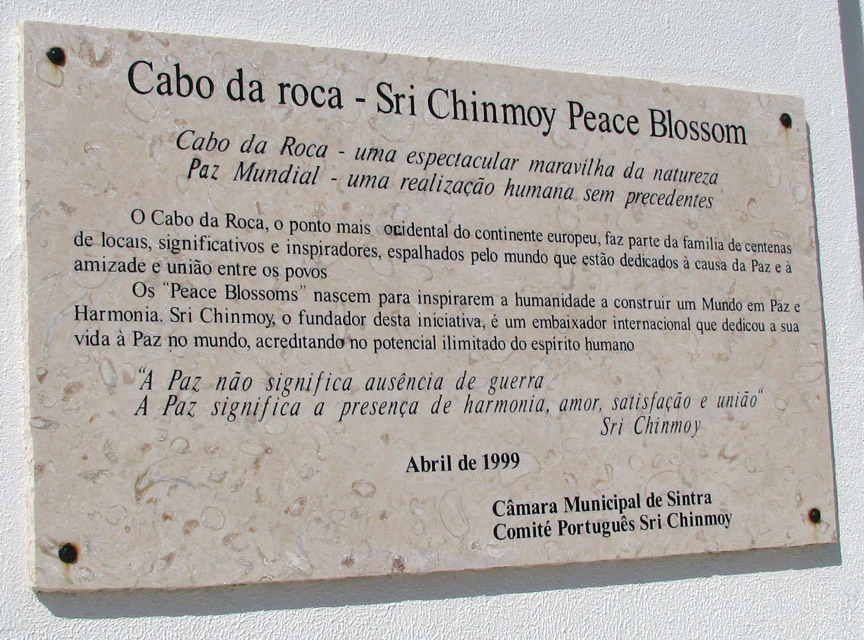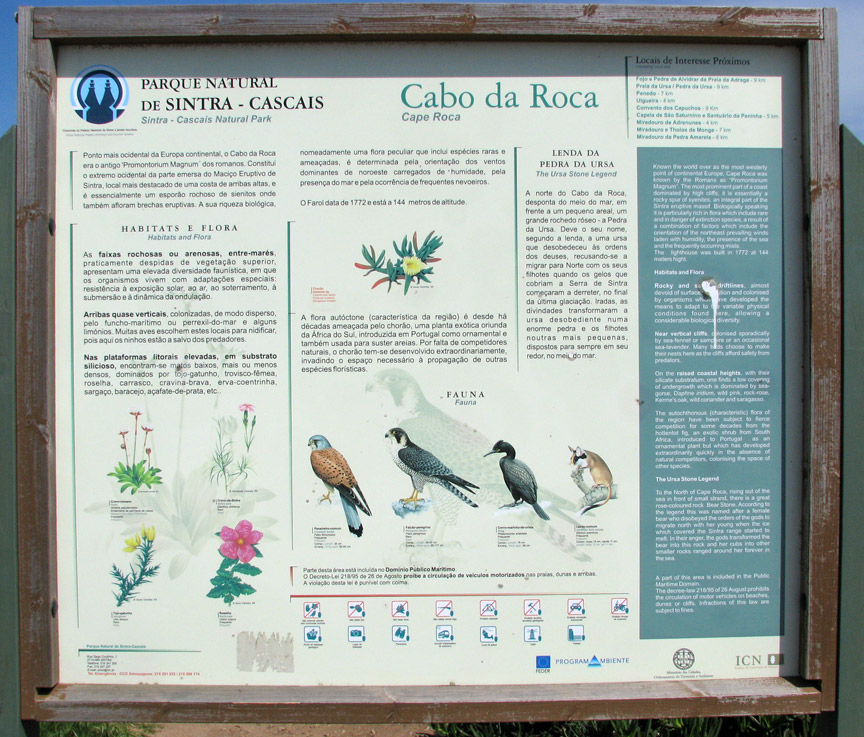 a nature park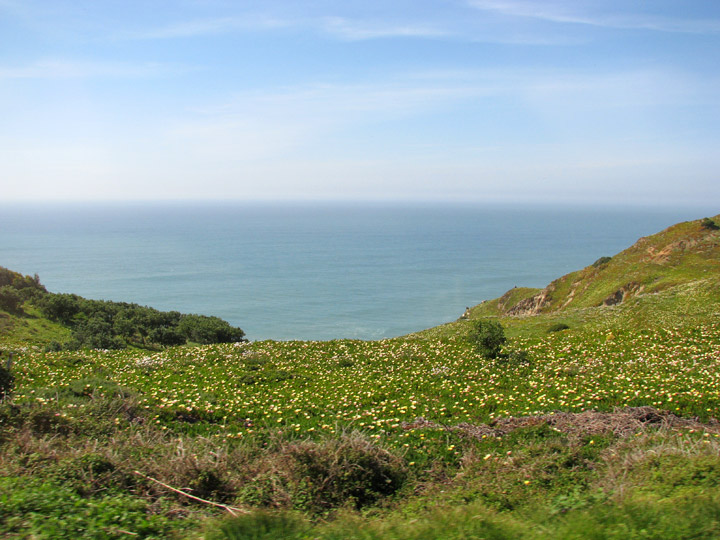 of blossoms along the sea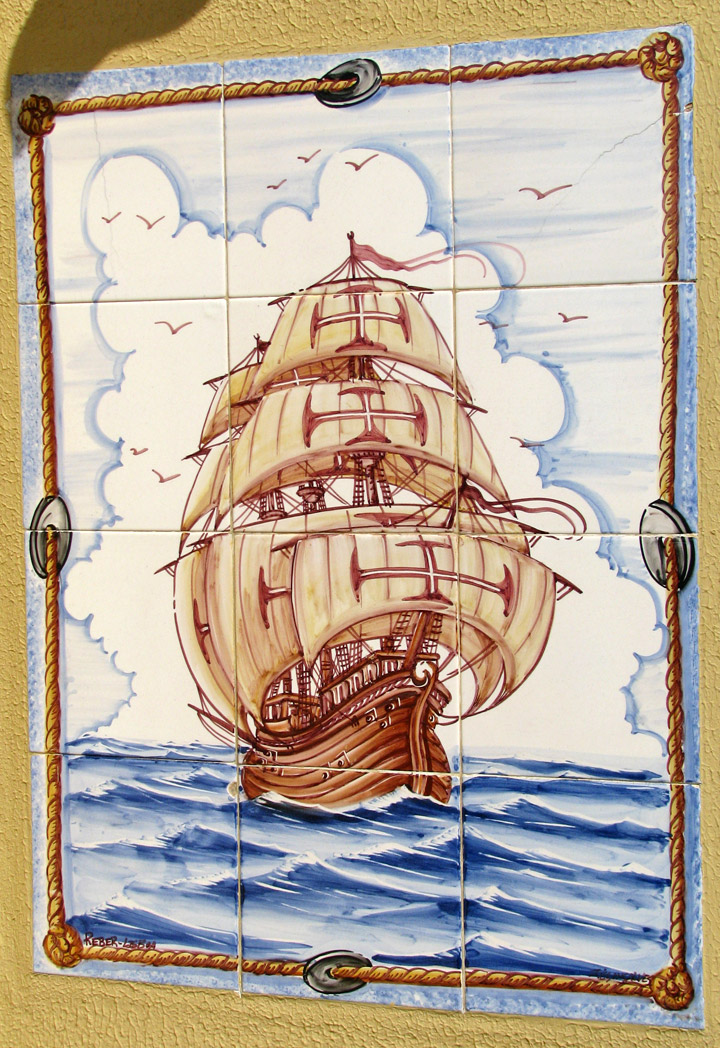 tiles for sale in the gift shop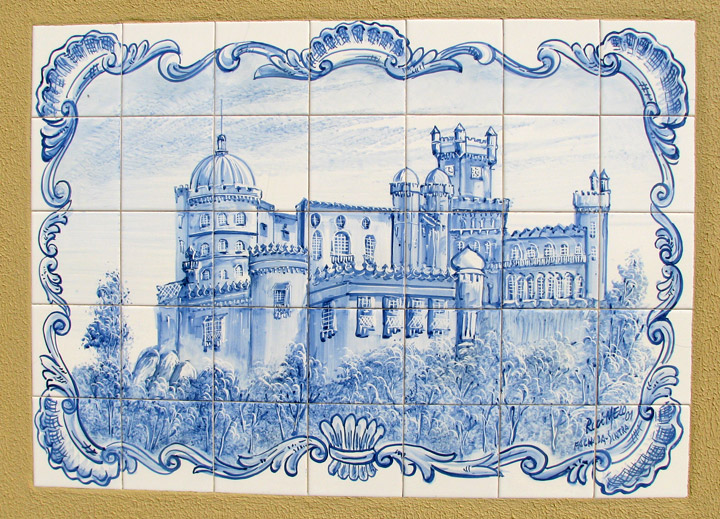 royal palace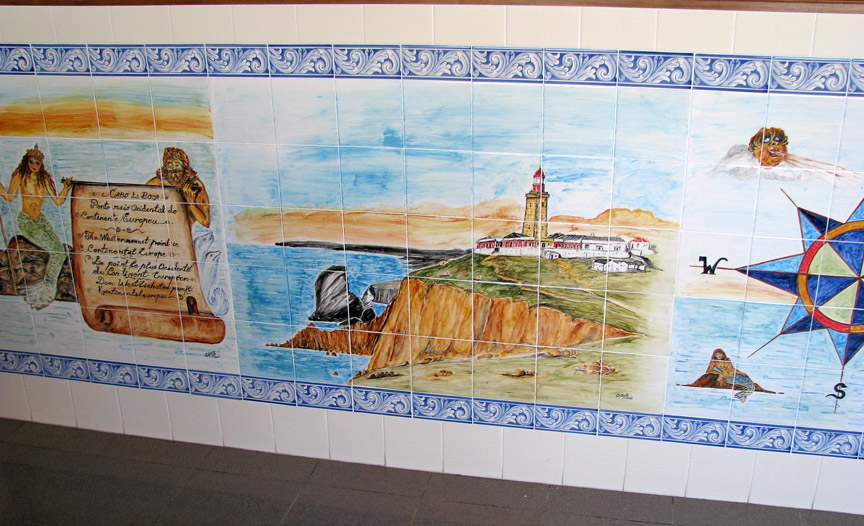 the cape
---
---