Santa Justa Lift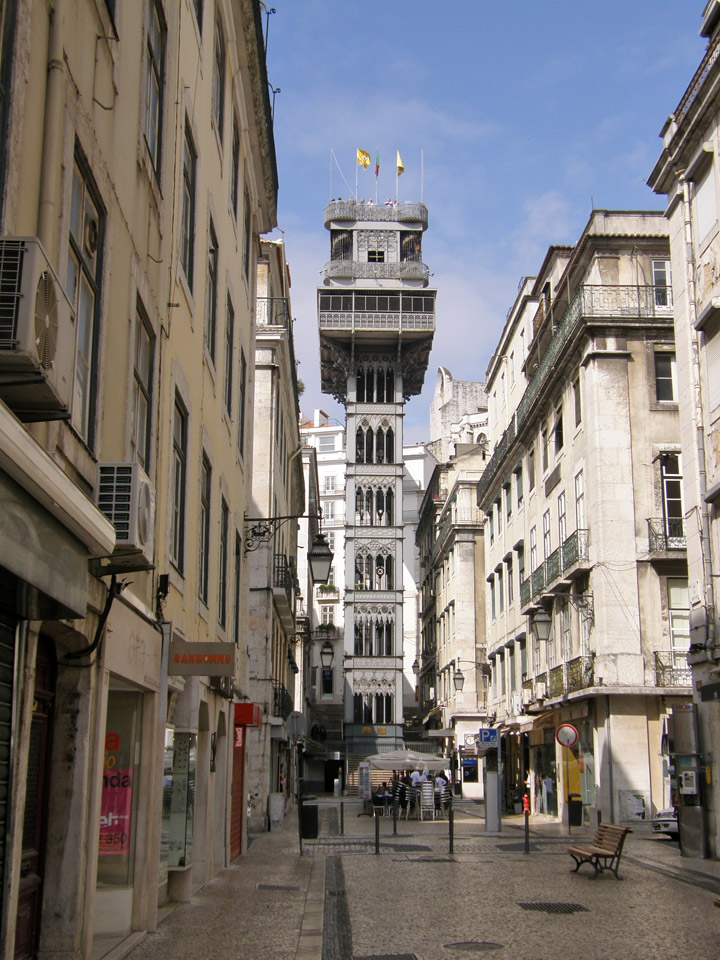 Santa Justa Lift
The Santa Justa Lift (Portuguese: Elevador de Santa Justa, also called Carmo Lift (Elevador do Carmo), is a lift in the city of Lisbon at Santa Justa Street. It connects downtown streets with the uphill Carmo Square.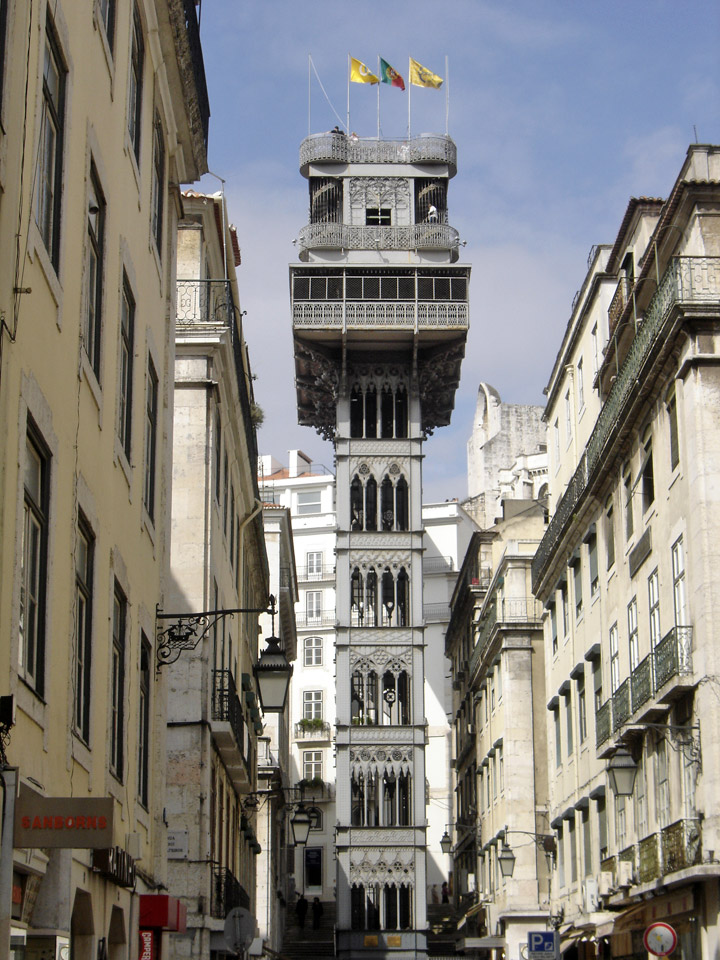 The Santa Justa Lift was designed by Raul Mesnier de Ponsard, an engineer born in Oporto to French parents, and apprentice of Gustave Eiffel. Construction began in 1900 and was finished in 1902; originally powered by steam, it was converted to electrical operation in 1907.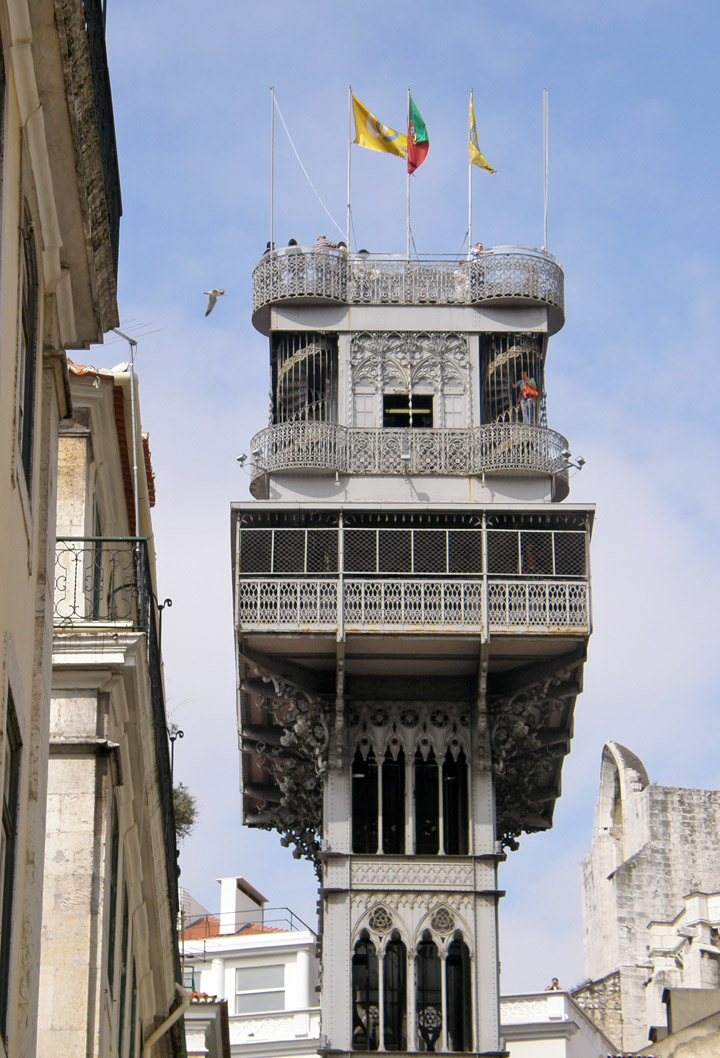 The iron lift is 45 metres tall and is decorated in neogothic style, with a different pattern on each storey. The top storey is reached by helicoidal staircases and has a terrace that offers views of Lisbon Castle, the Rossio Square and the Baixa neighbourhood. There are two elevator booths. Each has wooden interior and accommodates 24 people.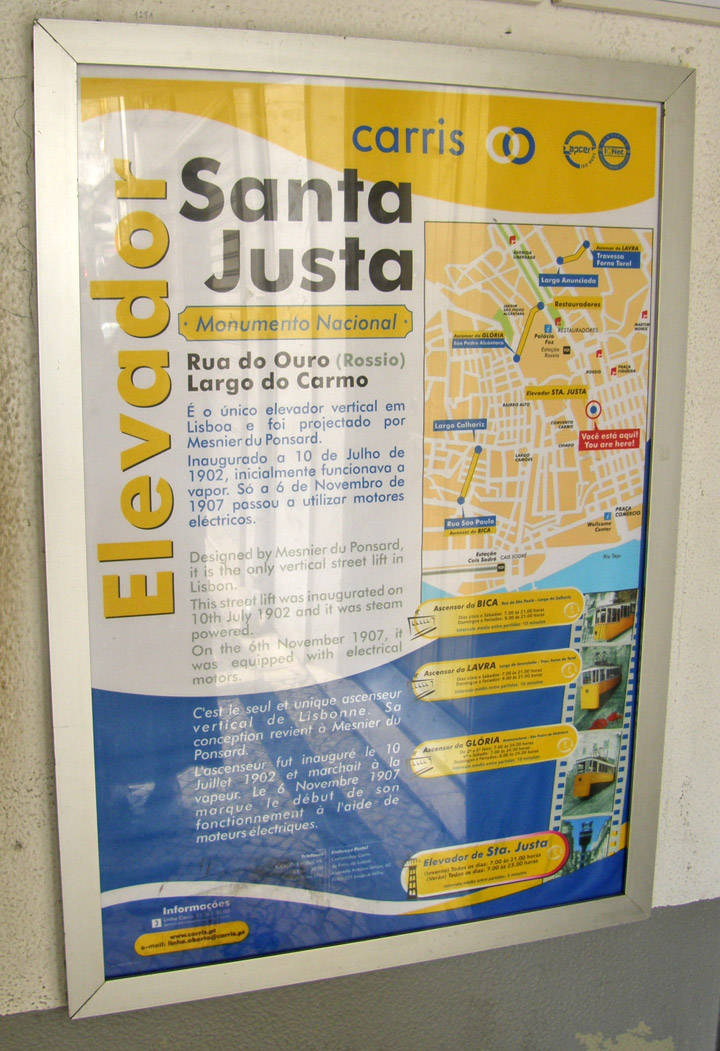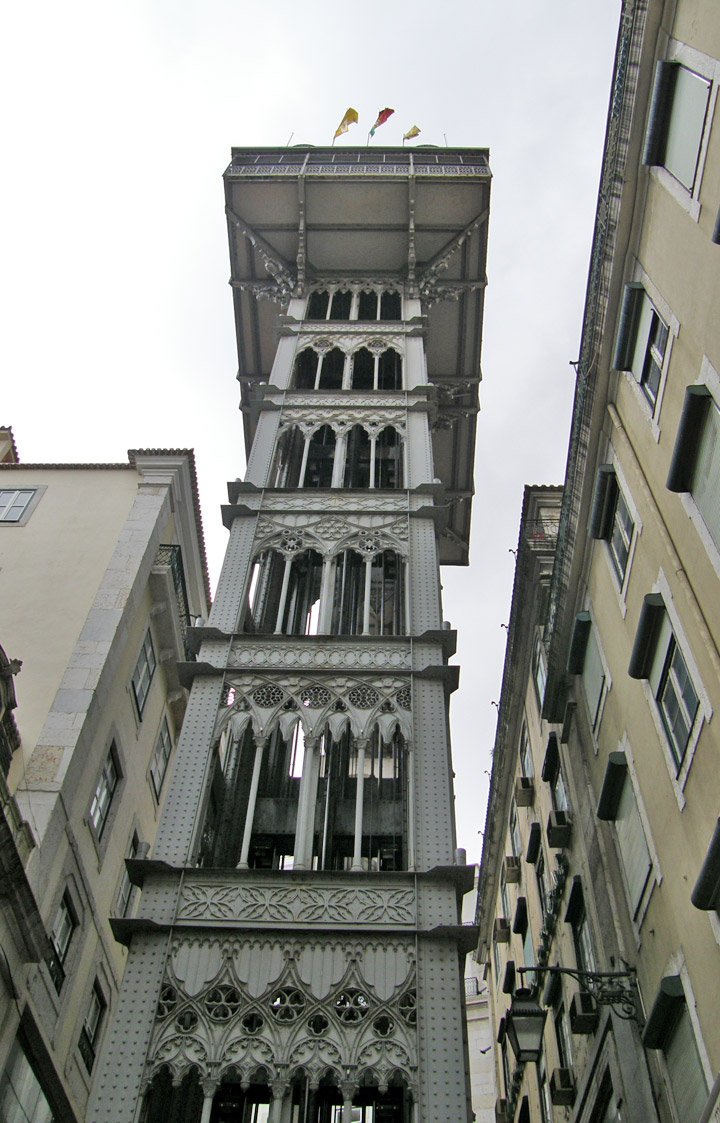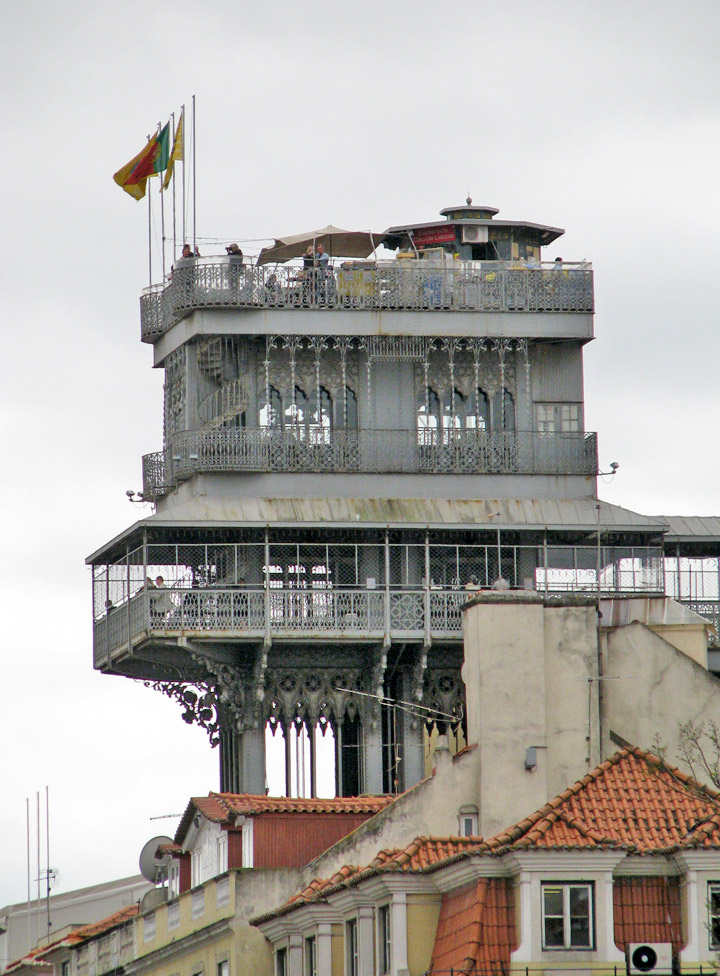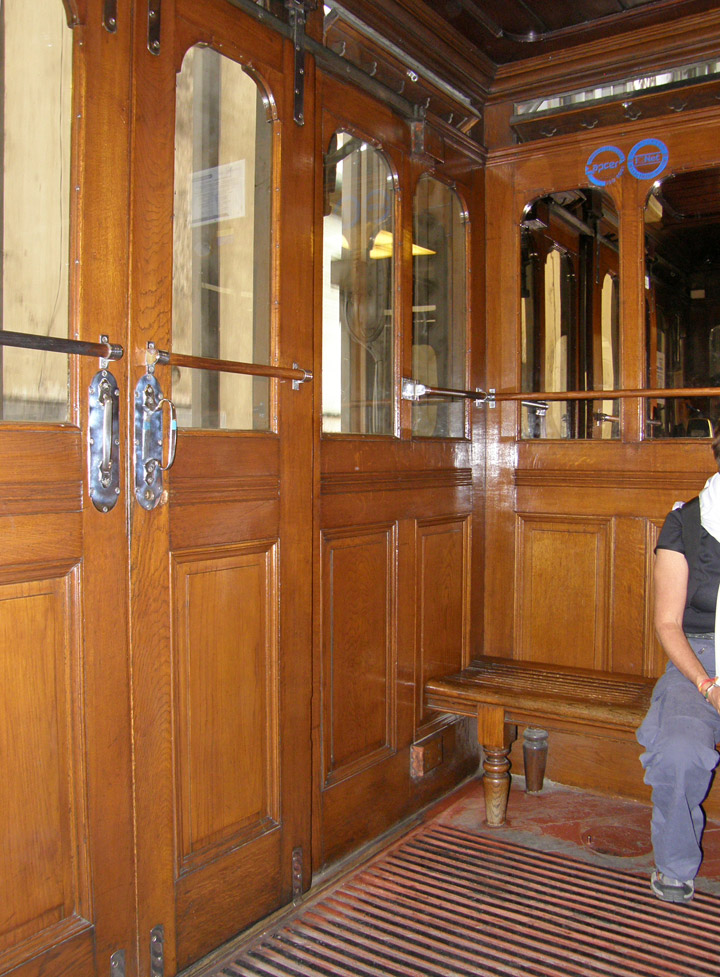 elevator cabin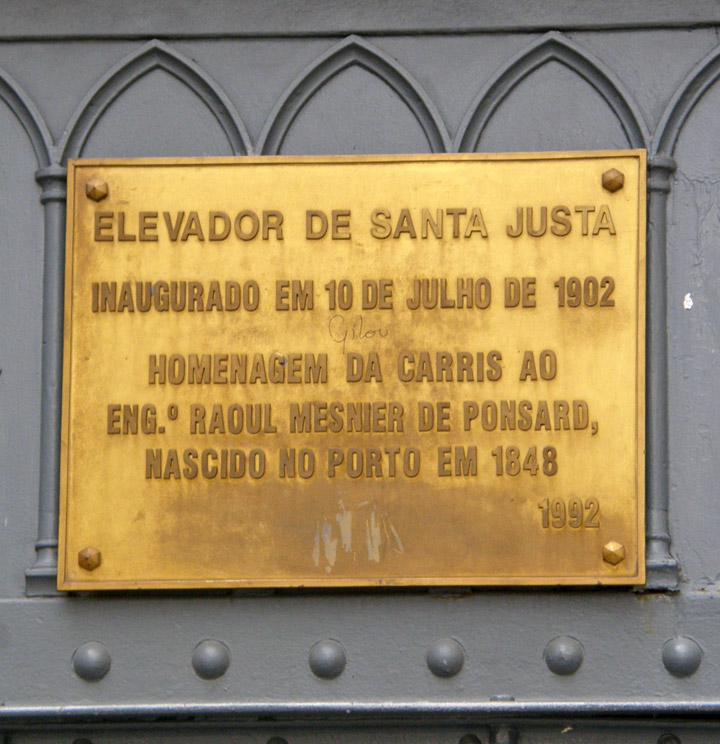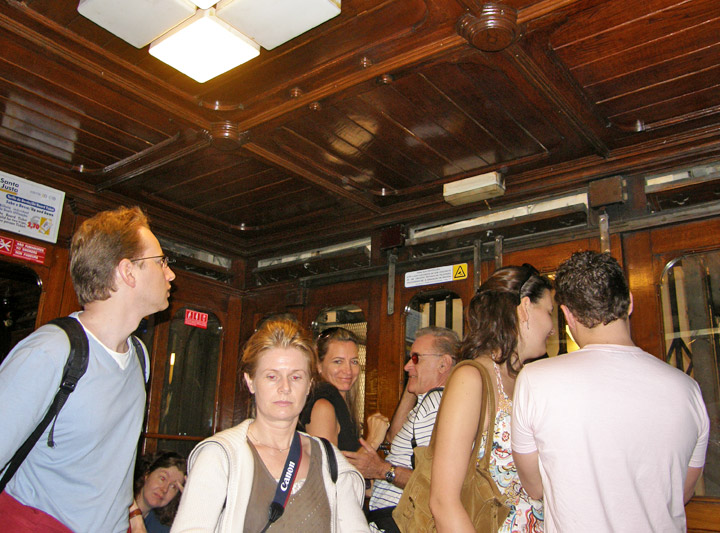 passengers going up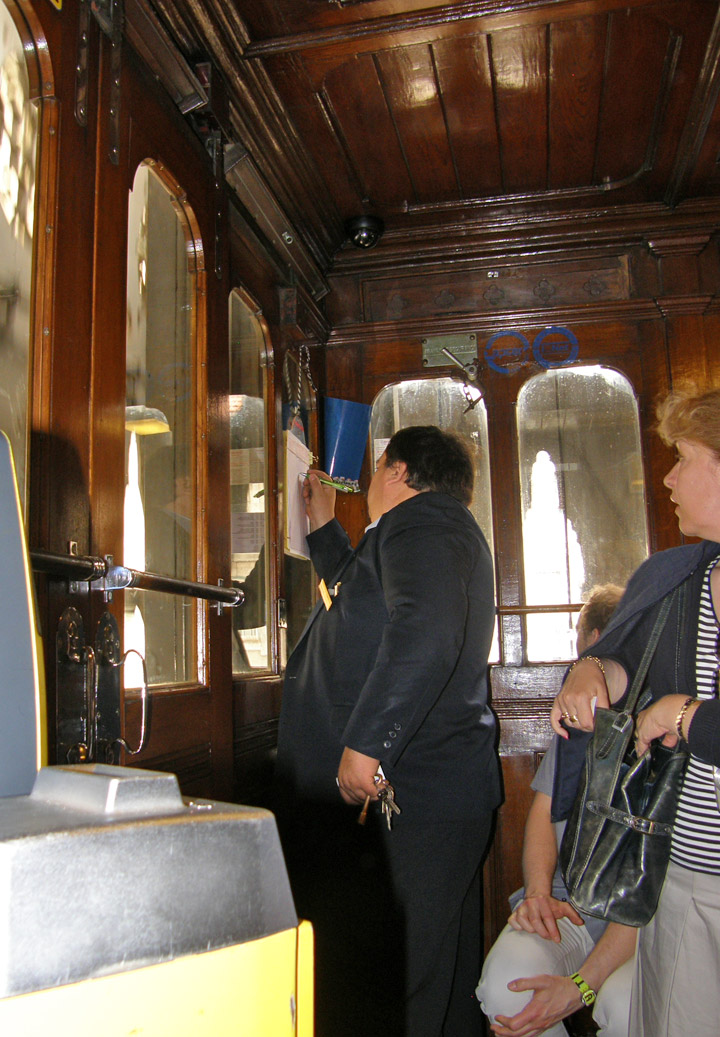 the conductor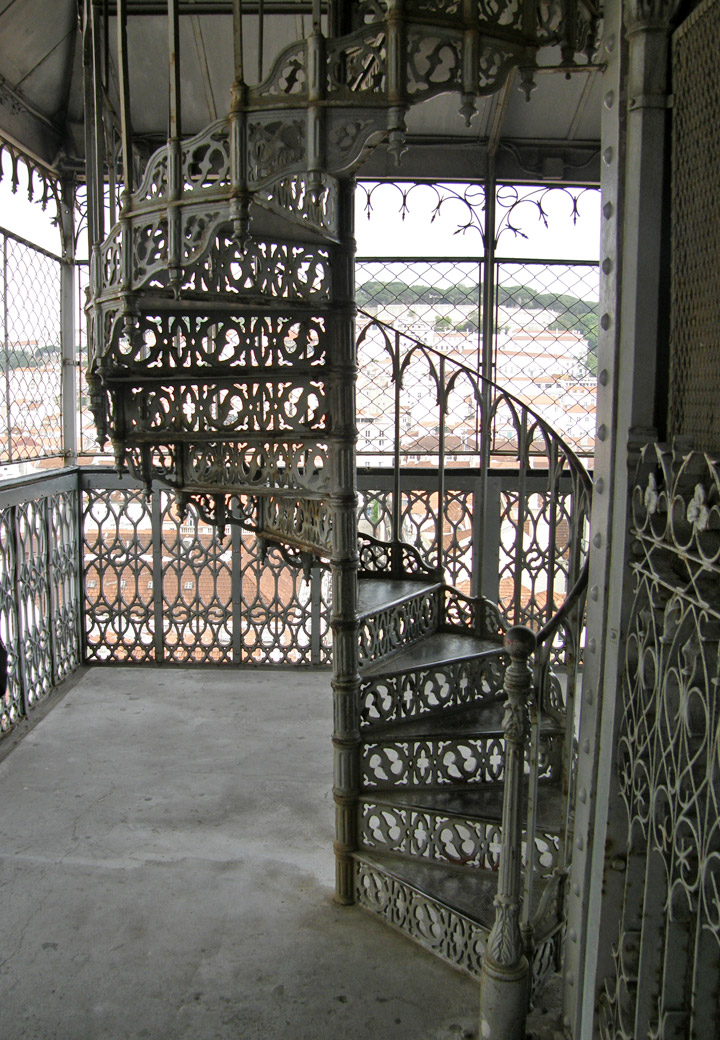 stairs to the observation deck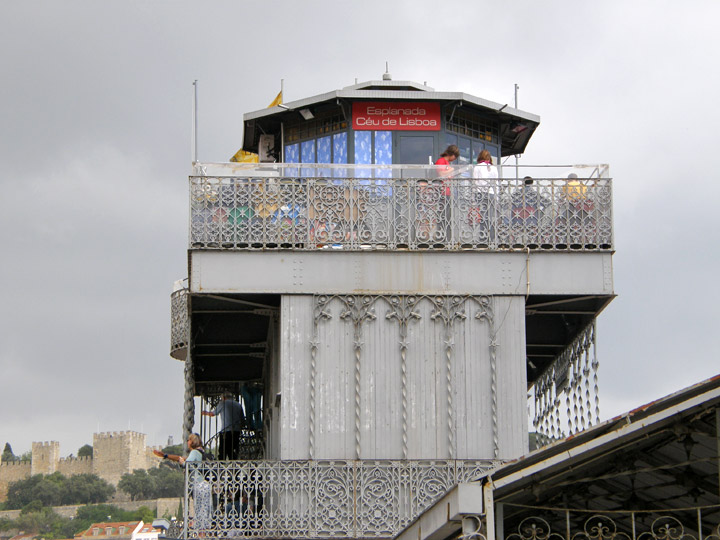 observation deck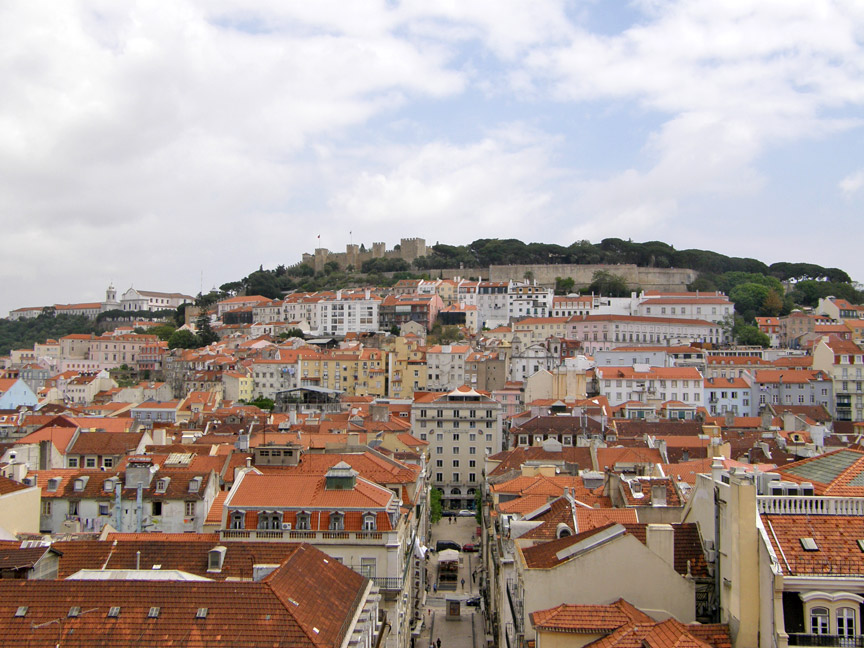 view looking East to San Jorge castle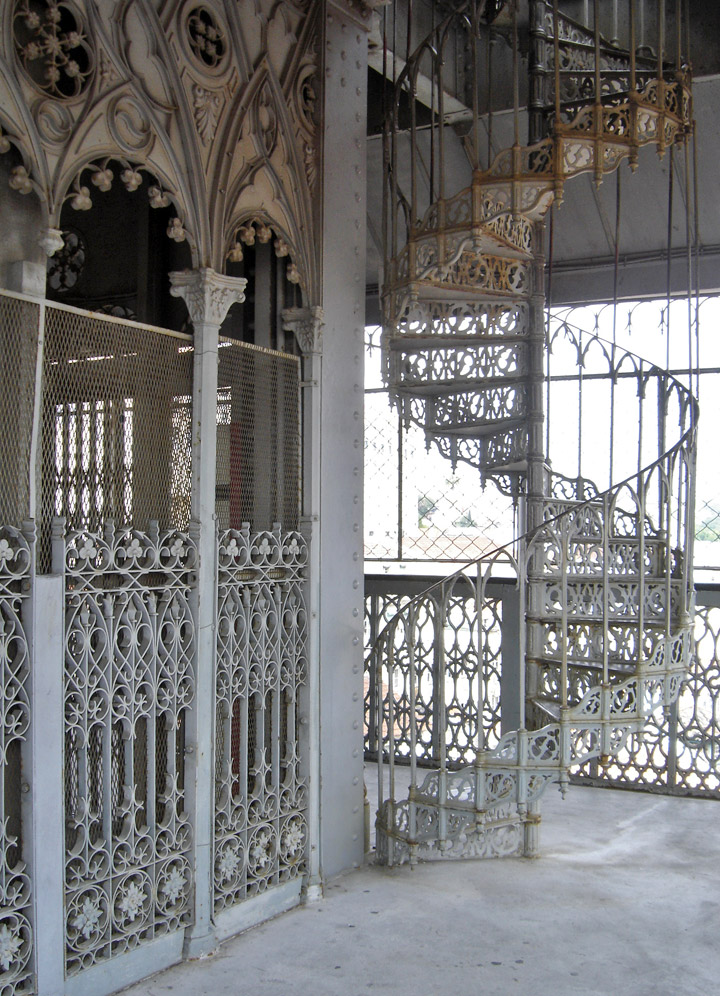 stairway down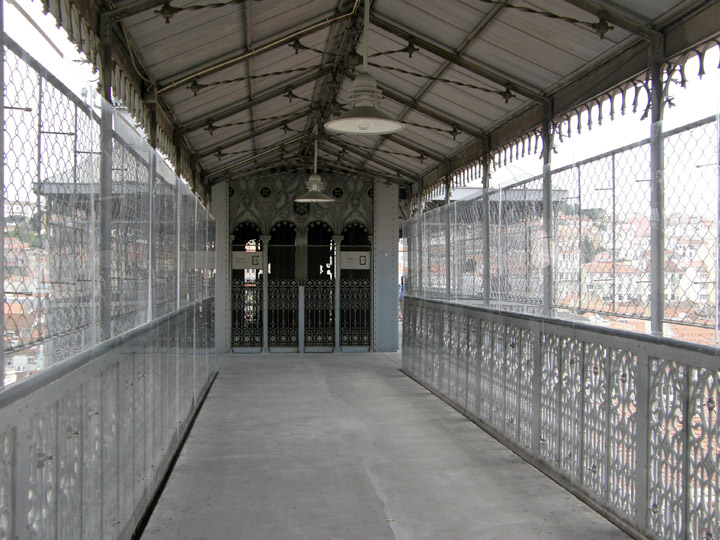 walkway to Carmo Square
The lift has become a tourist attraction in Lisbon as, among the urban lifts in Lisbon, Santa Justa is the only vertical one. Others, including Elevador da Glória and Elevador da Lavra, are more like funiculars that help climb the slopes of Lisbon.
Text from Wikipedia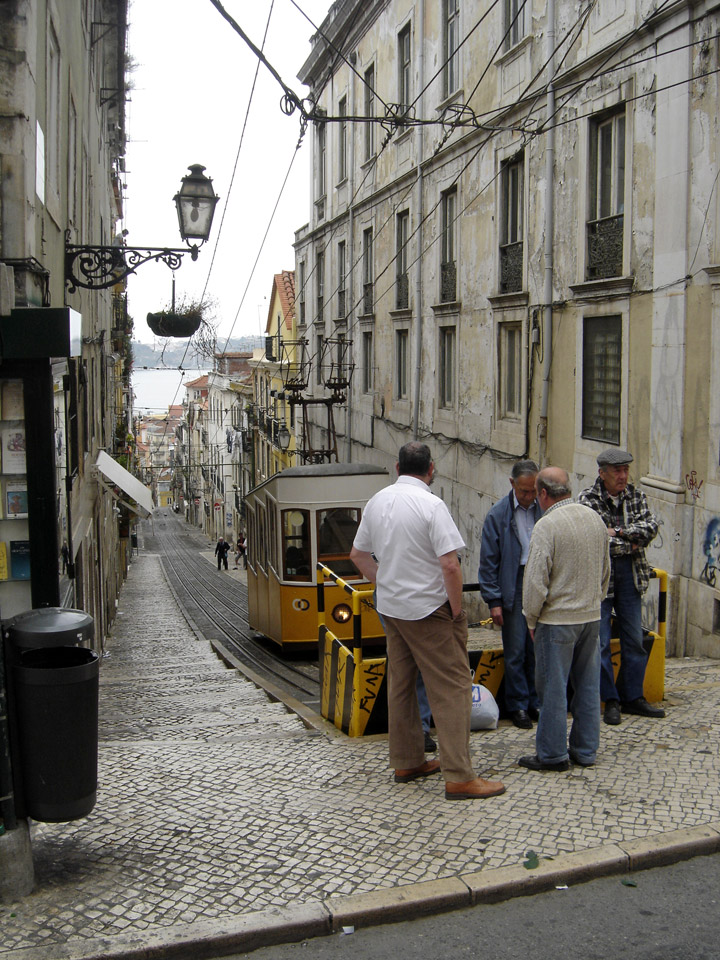 funicular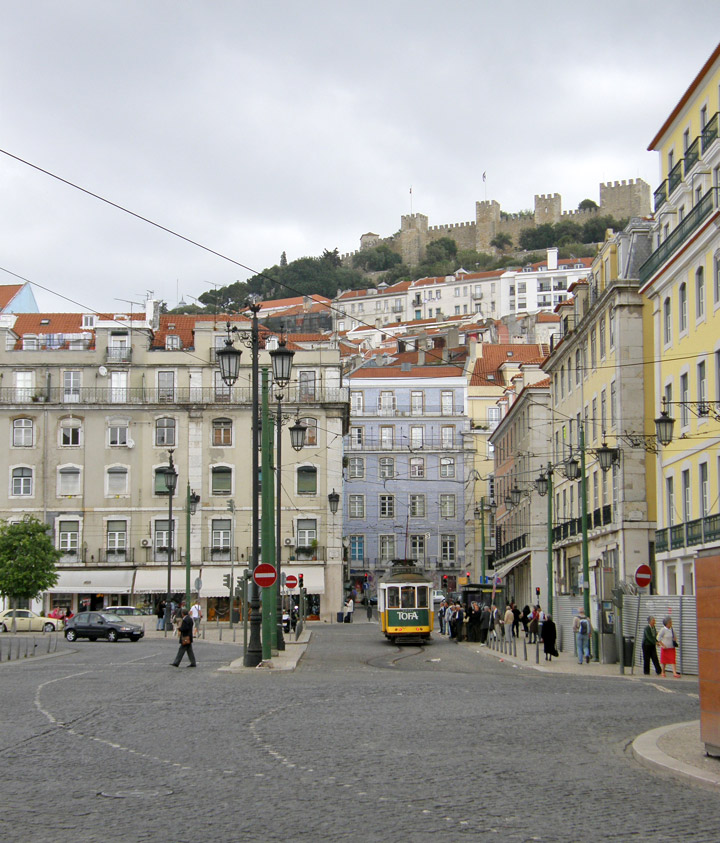 ---
---