Blaise Castle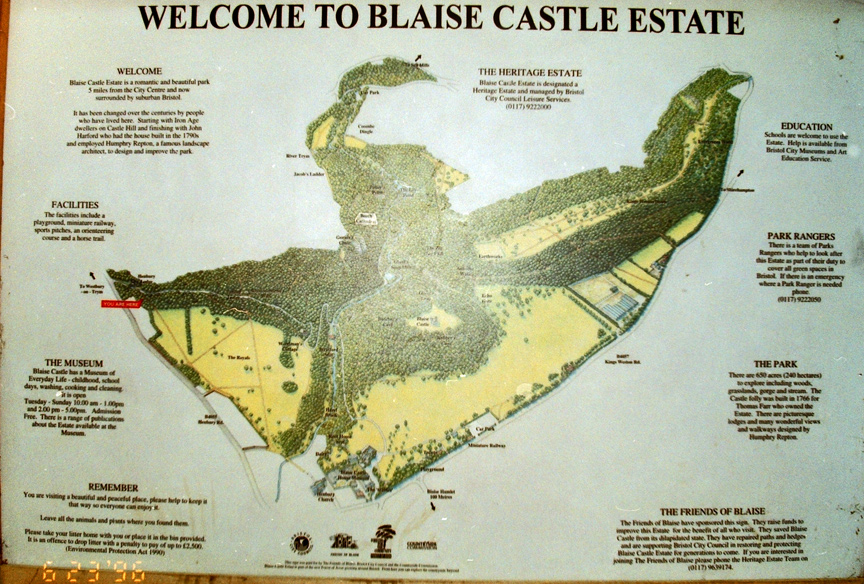 Blaise Castle is an 18th-century mansion house and estate near Henbury in Bristol (formerly in Gloucestershire), England
The castle and its 650 acres (2.6 km2) of parkland are now open to the public (the 'folly' opens most Sunday afternoons) and include modern visiting facilities and a car park.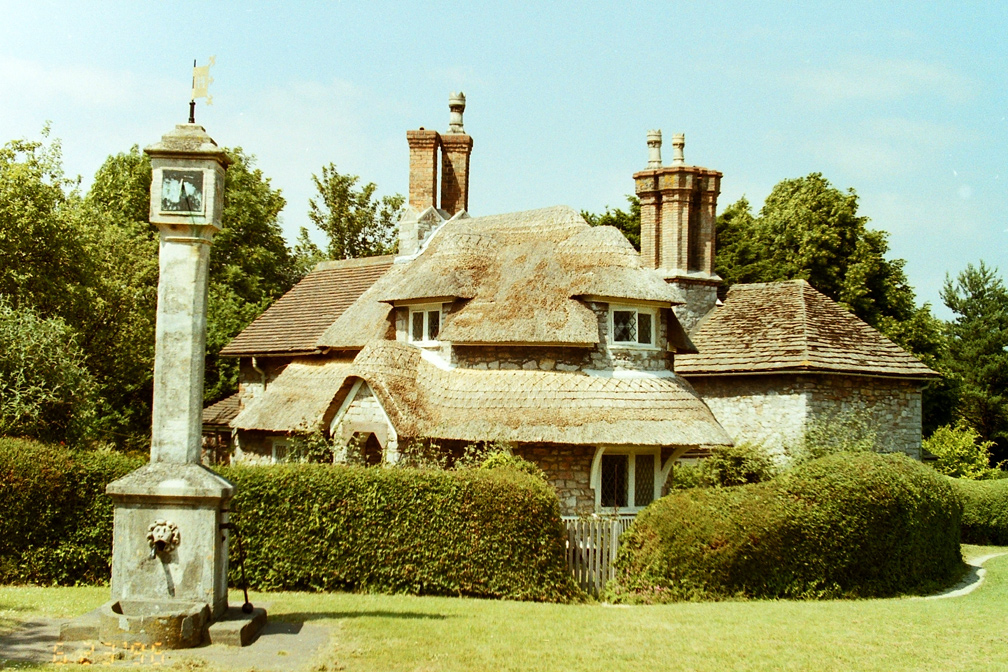 The grounds were laid out by Humphry Repton (1752–1818) a leading landscape gardener. Parts of Repton's designs still exist, notably the impressive carriage drive which winds its way from the house. The Regency architect John Nash was responsible for the addition of the conservatory.

The grounds, which are open free of charge to the public, include a gorge cut by the Hazel Brook through Bristol's limestone. The gorge features a selection of stunning landscape, including Goram's Chair, a limestone outcrop often used by climbers, and Lover's Leap and Potter's Point, two panoramic viewing spots. Stratford Mill was re-erected within the gorge after Chew Valley Lake was flooded to form a reservoir. Ongoing renovations started in 2004 of the mill, settling ponds and associated estate pathways. At the gorge's southern end, Hazel Brook joins the River Trym, which continues its flow towards Sea Mills. Other features within the estate include two pools: the Giant's Soapdish and the Penny Well, and two caves: the Robber's Cave and the Butcher's Cave.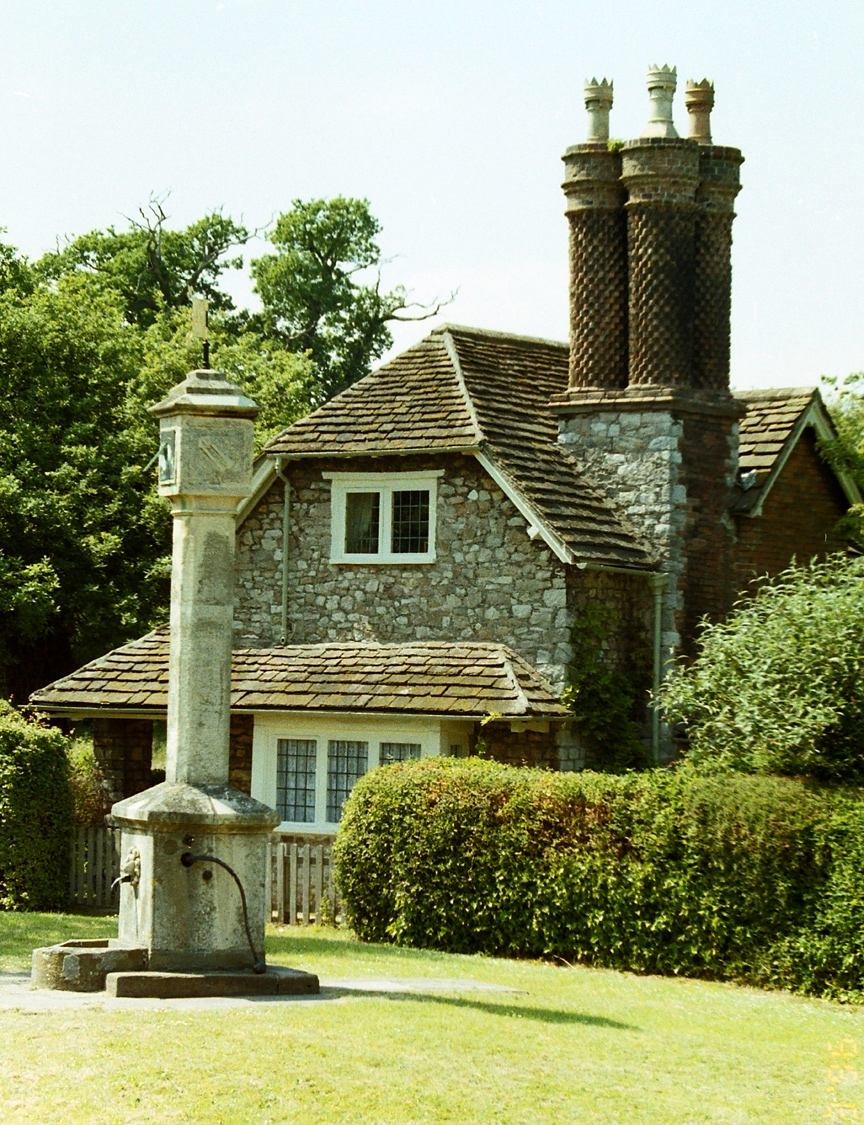 Kings Weston Hill, to the west of the castle, also forms part of the estate.
Text from Wikipedia
---
Blaise Hamlet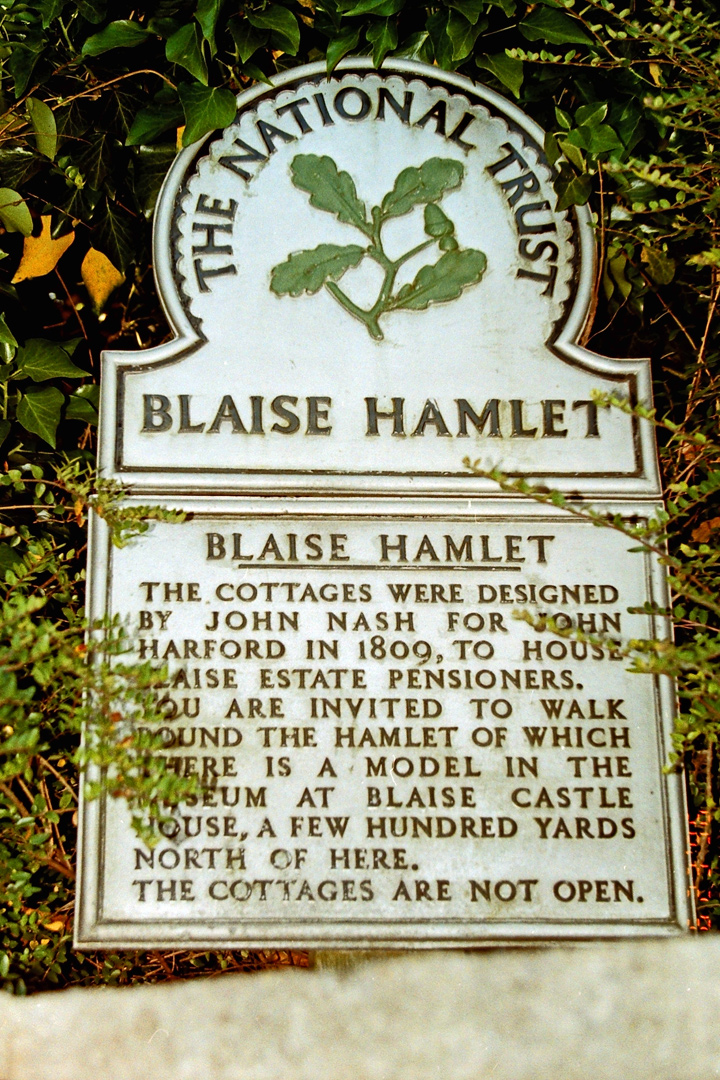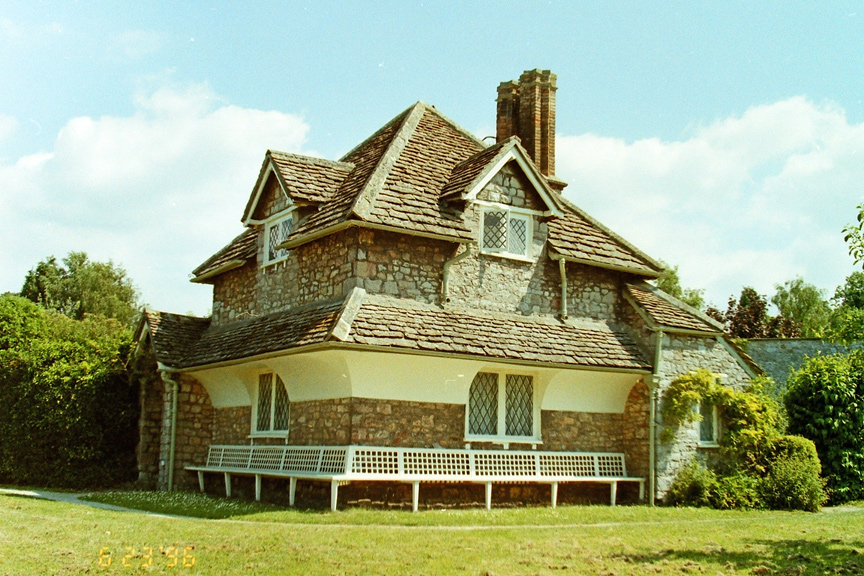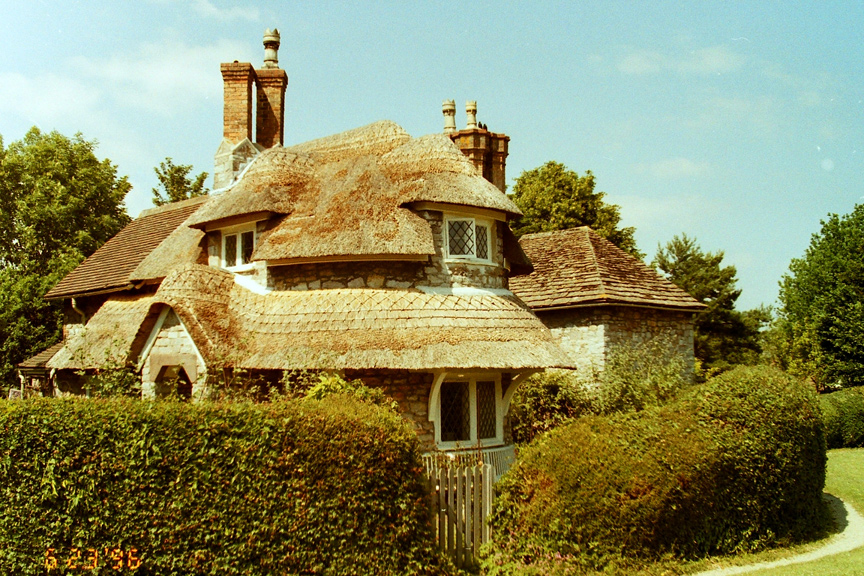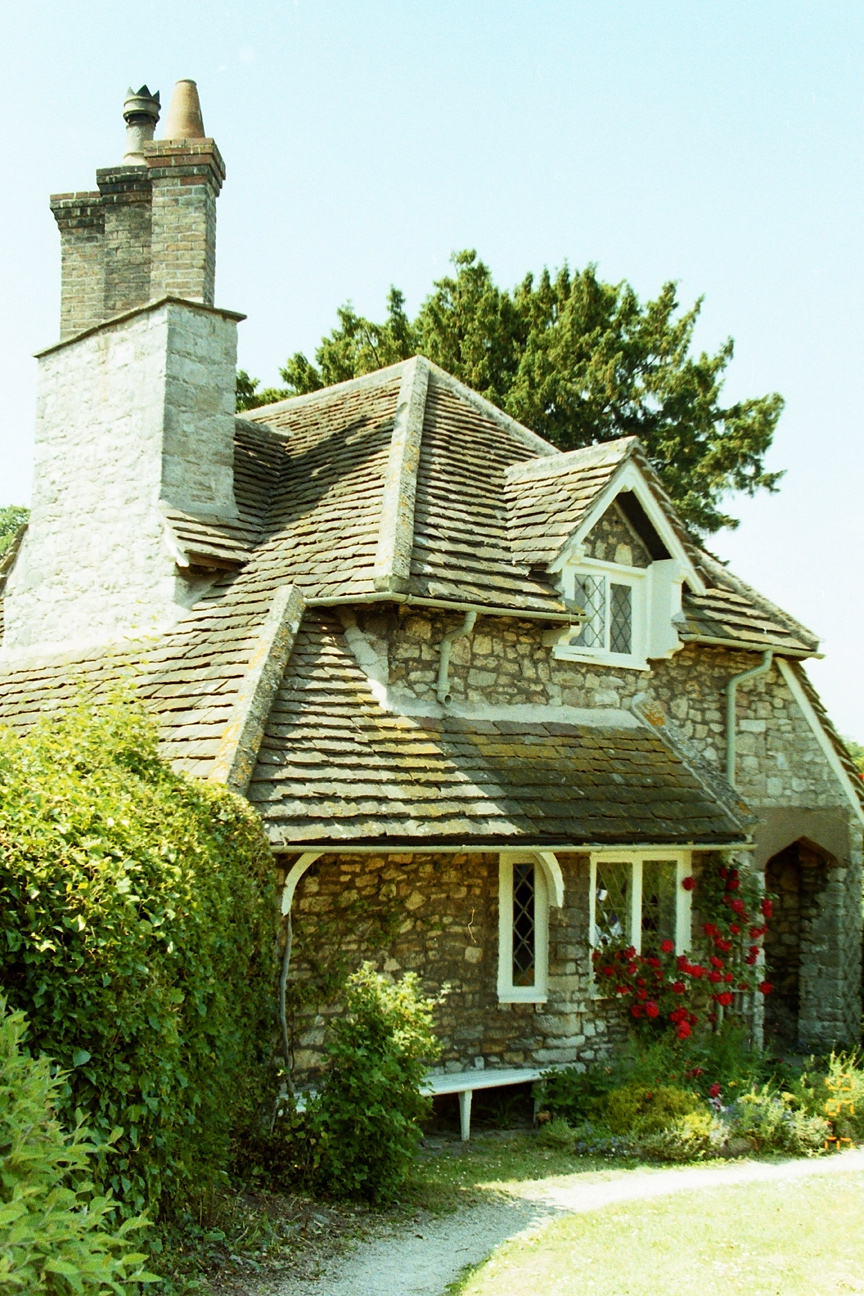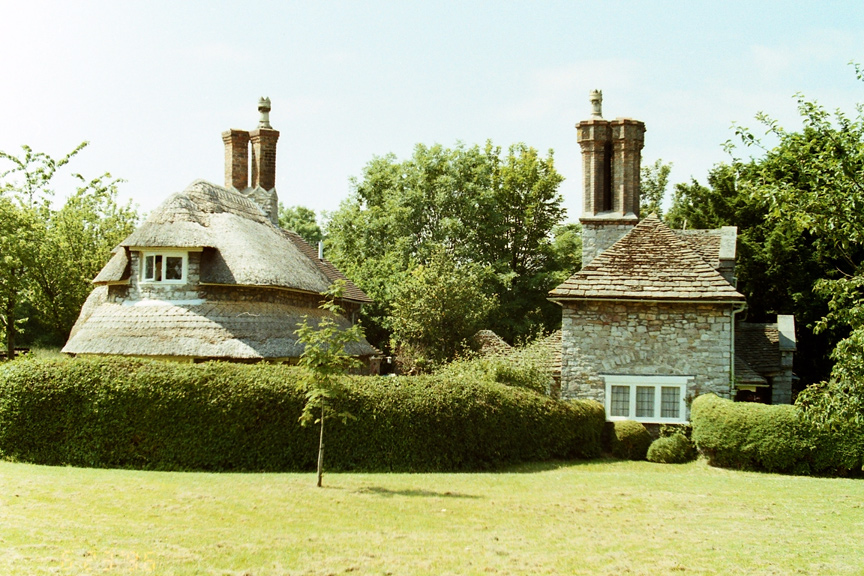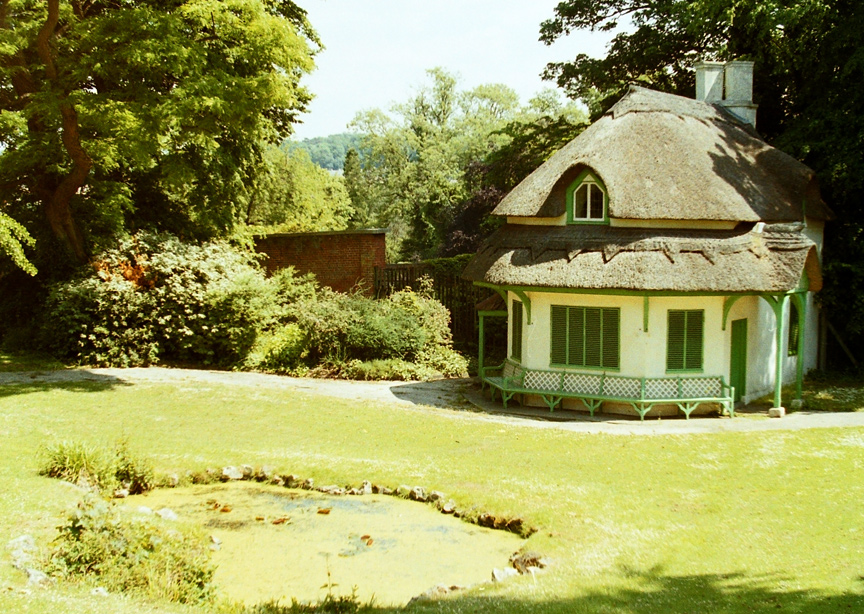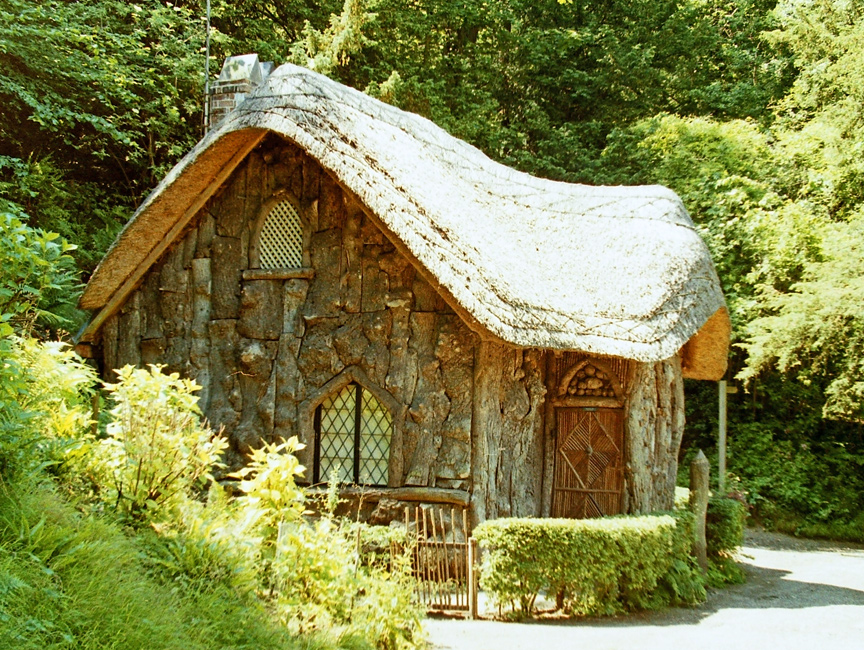 ---
---