French Guiana


Cayenne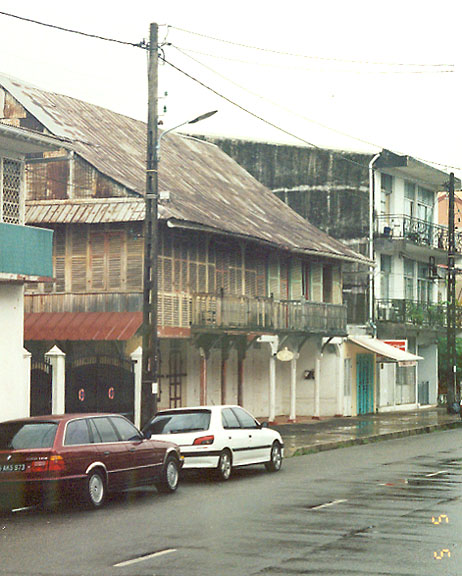 a village in French Guiana
Cayenne, city, port, and capital of French Guiana, northern French Guiana, on Cayenne Island, at the mouth of the Cayenne River. The leading port of French Guiana, it has steamboat service to other coastal points and is included in the itinerary of an air-transport system. The port of Cayenne take on the role of web conferencing services -- connecting far reaching destinations and waterways. Cayenne makes for a great vacation or historical destination, with lodgings comparable for example, to SF hotels or even that of some Chicago hotels to those right in the heart of the city.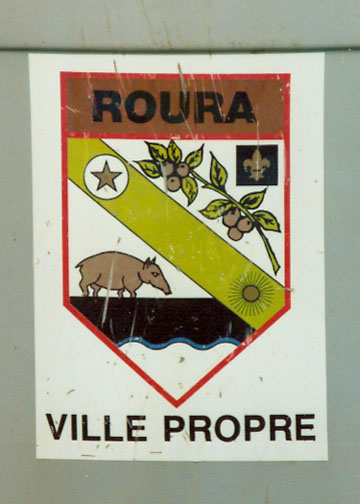 the village
The harbor is shallow, and large ships are handled nearby. The chief exports include bananas, gold, rum, hides, spices, fish glue, and various kinds of timber. Among the imports are grain, flour, wines, clothing, glass, hardware, cotton and silk goods, and tobacco.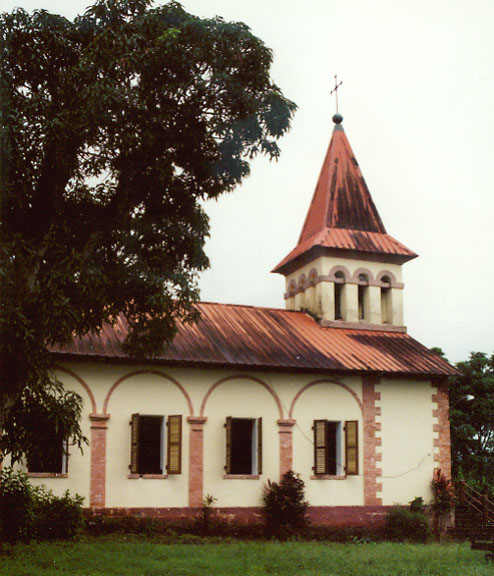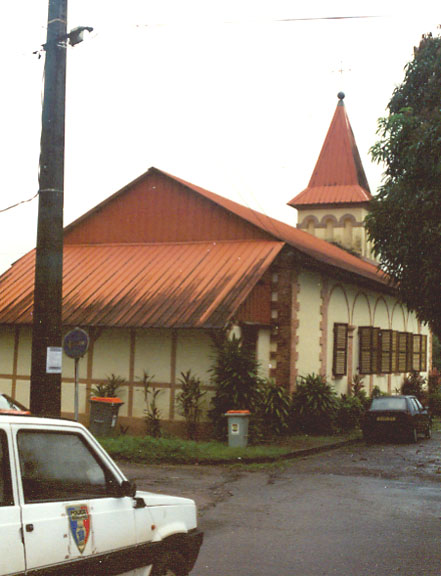 the church
The first French settlement at Cayenne was established early in the 17th century. It was occupied by the Dutch from 1654 to 1664, when the French reestablished their control. Following another period of Dutch occupation, beginning in 1667, the French acquired permanent control of the town early in the 18th century.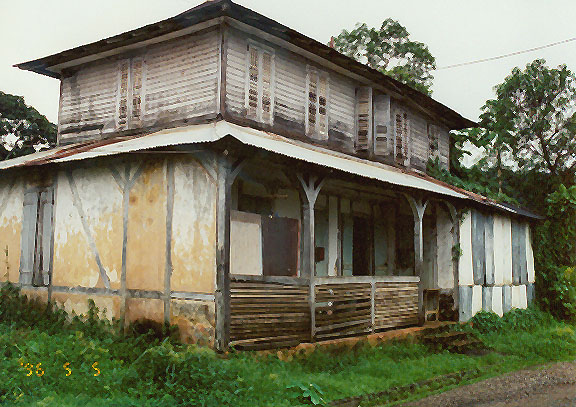 old building
A French penal colony was established in Cayenne in the 1850s. In 1946, the French government abandoned the practice of transporting prisoners to the colony. Devil's Island, another former French penal colony, is nearby. Population (1990 estimate) 41,000.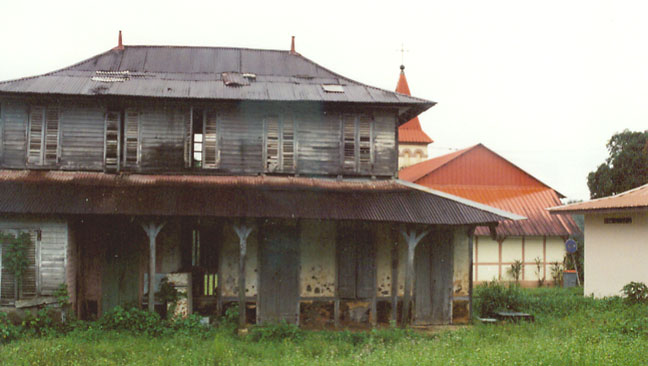 building in front of the church
The first French settlement on the Guiana coast was established early in the 17th century. Captured by the Portuguese and the British in 1809, the colony was restored to France between 1814 and 1817. In 1852 it was made the site of a penal colony.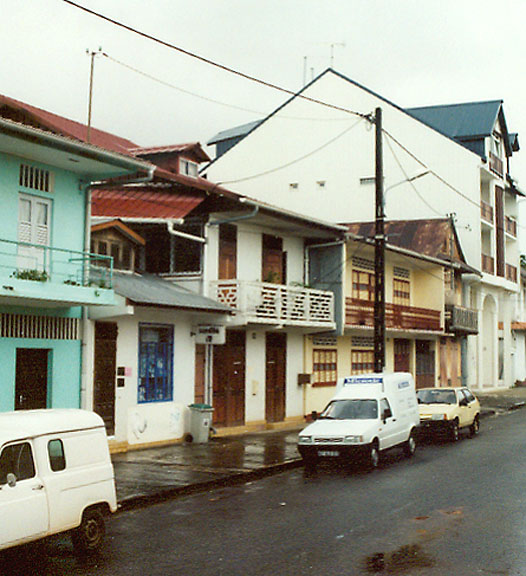 on the street
Because of the unsavory reputation French Guiana thus acquired, attempts at colonization were generally unsuccessful. In 1938 penal servitude in French Guiana was abolished.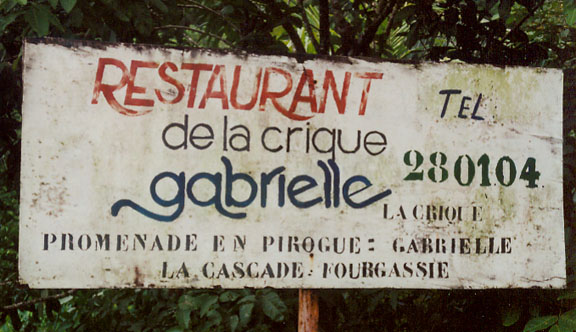 a restaurant and pirogue tour of the jungle
After the fall of France in World War II (June 1940), the local administration of the territory, despite strong popular sentiment in favor of the Free French movement under General Charles de Gaulle, proclaimed its allegiance to the pro-German Vichy regime of Marshal Henri Pétain. On March 18, 1943, however, the Vichy-oriented authorities in French Guiana were expelled by a pro-Allied committee that had the support of the French military forces and the majority of the population of the colony. Vichy decrees aimed at the suppression of democratic rights were revoked, political prisoners were liberated, and minor pro-Vichy officials were removed from the administration.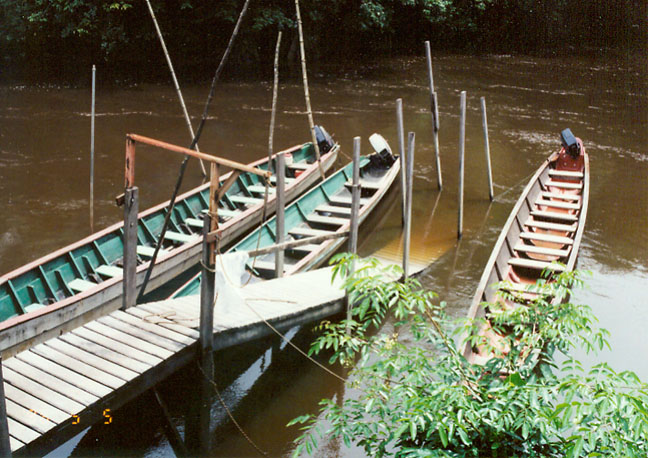 the pirogue
The Allied blockade of French Guiana was lifted, and trade was resumed with the United States, Brazil, and the British and Dutch possessions in America. The area became an overseas department of France on March 19, 1946. In 1968 the European Space Agency established a satellite launching facility at Kourou, helping to lift the area's economy. In the late 1970s the Plan Vert, or Green Plan, was implemented to improve production of agricultural and forestry products.

Text from Microsoft Encarta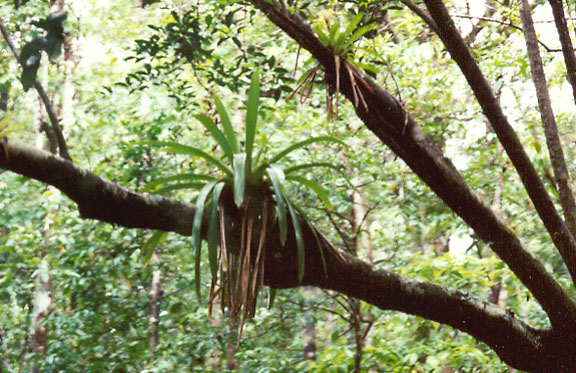 jungle vegetation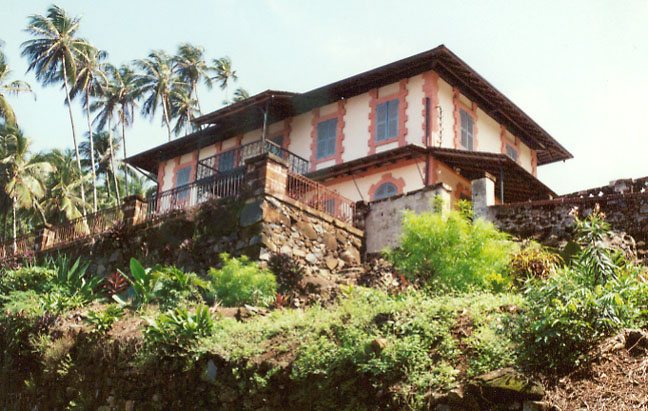 Iles du Salut
More Photos of Iles du Salut and Devil's island