Guyana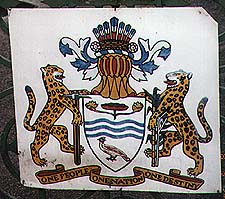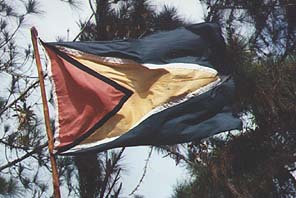 Country of Guyana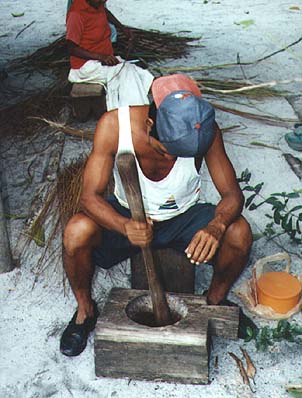 Grinding Coffee, Amerindian village
More Photos from the Amerindian villages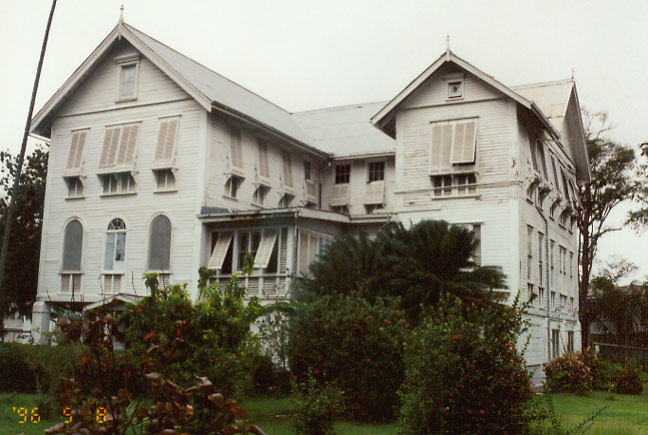 Typical building in Georgetown, Guyana
Georgetown (Guyana), capital, largest city, and chief port of Guyana, on the Atlantic Ocean, at the mouth of the Demerara River. The city lies 1.5 m (5 ft) below high-tide level and is protected from floods by a sea wall (completed 1882). Many older buildings are raised on brick stilts above the flood level.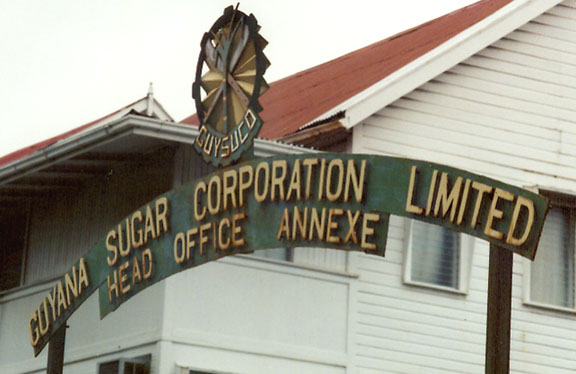 sugar company
Dating back to the very earliest of flagship merchant services and traders, sugar refining has been and still is a major industry.
Other exports include, rice, bauxite, and diamonds. The University of Guyana (1963) and a large tropical botanical garden are located in the city. The multiracial population includes large numbers of East Indians and Native Americans.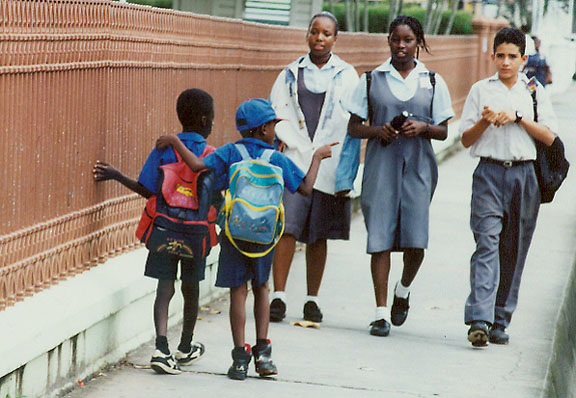 school children
Georgetown was founded by the British in 1781 and named for King George III. It passed for a while to the French, who largely rebuilt it, and in 1784 to the Dutch, who called it Stabroek. Regaining control in 1812, the British government restored the name Georgetown and made the city the colonial capital of British Guiana. In 1966 it became the capital of independent Guyana. Population 236,000 (1990 estimate, urban area).

Text from Microsoft Encarta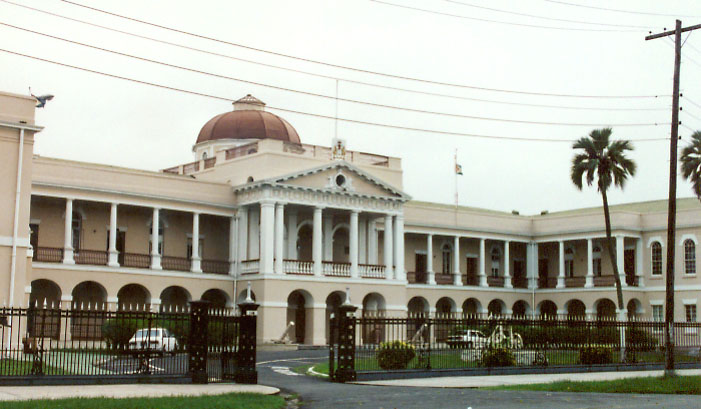 government administration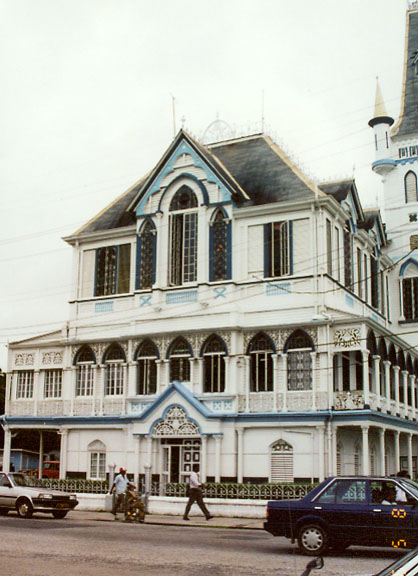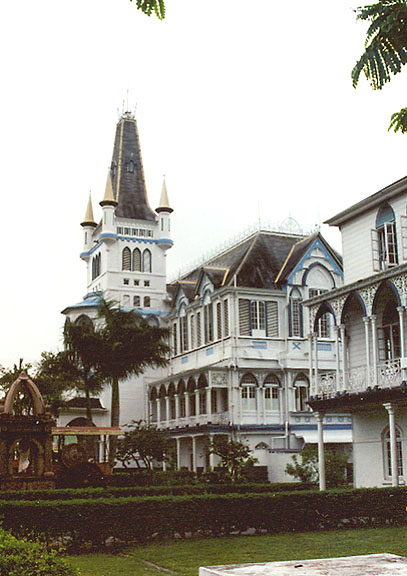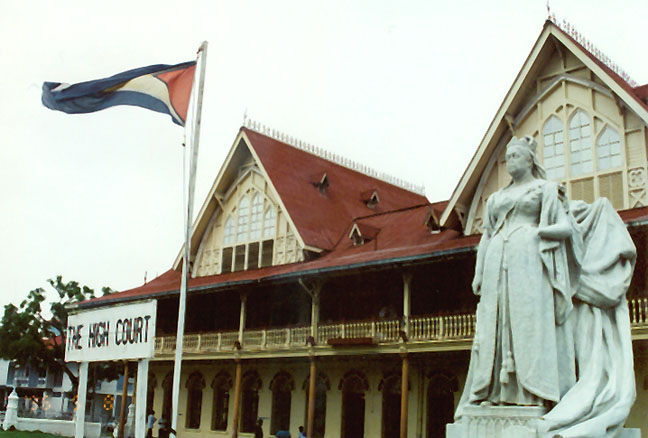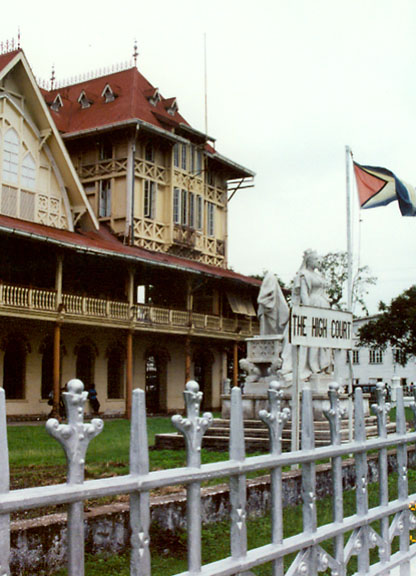 high court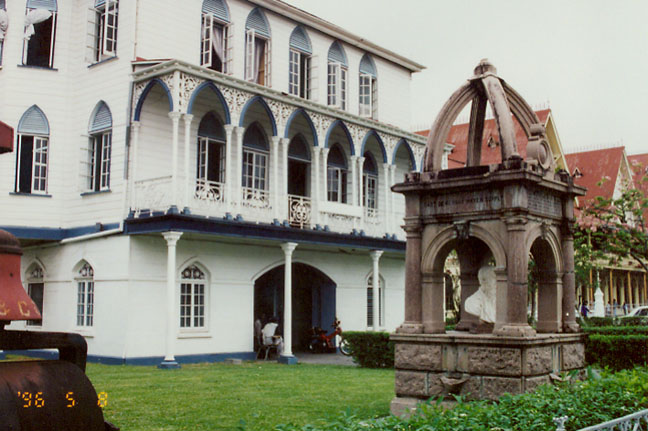 British monument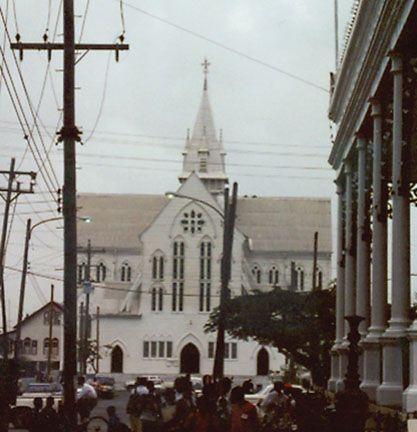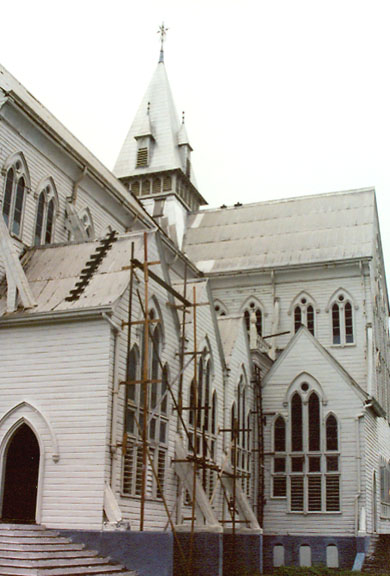 large wooden church
Saint George's Cathedral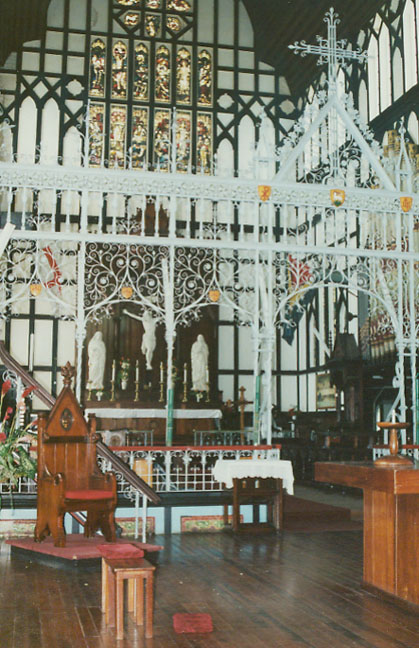 the altar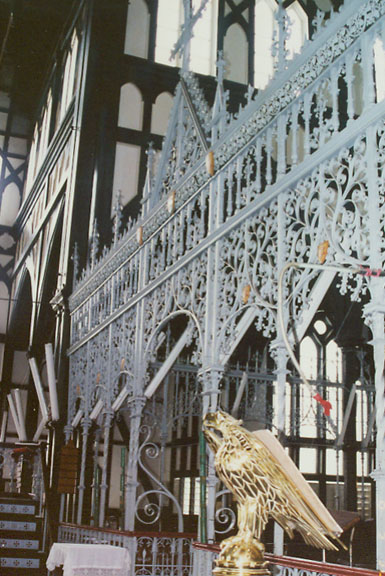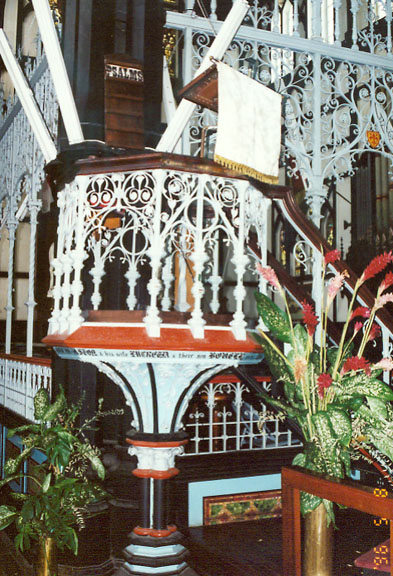 the pulpit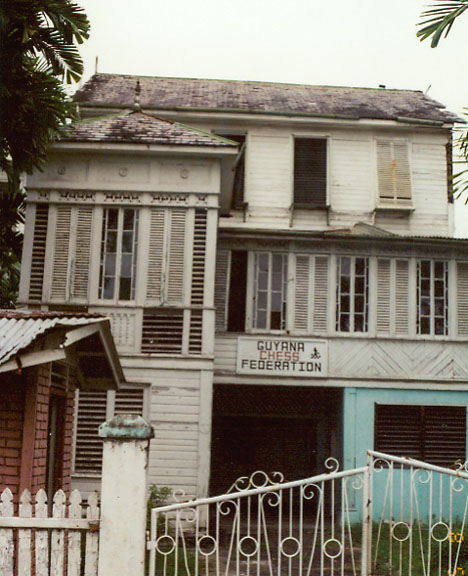 Chess federation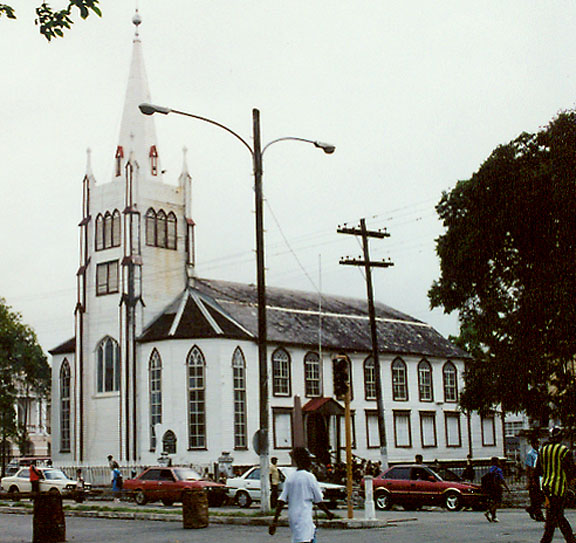 a church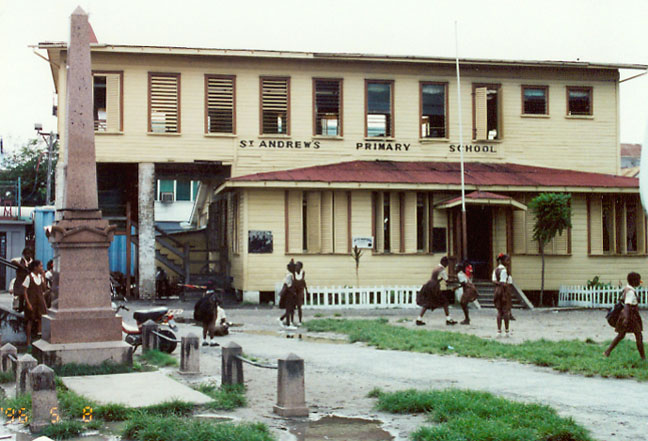 a primary school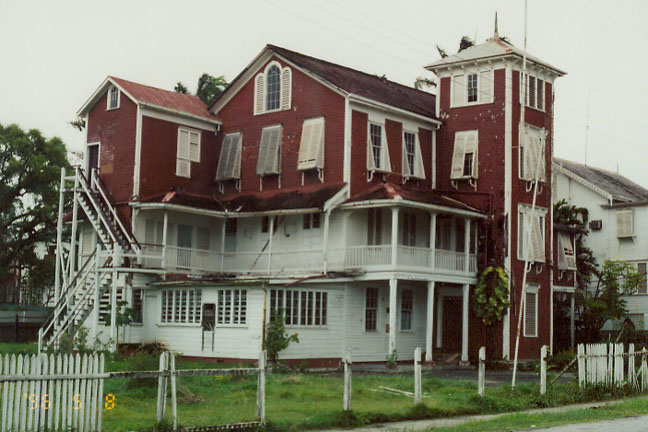 typical wooden house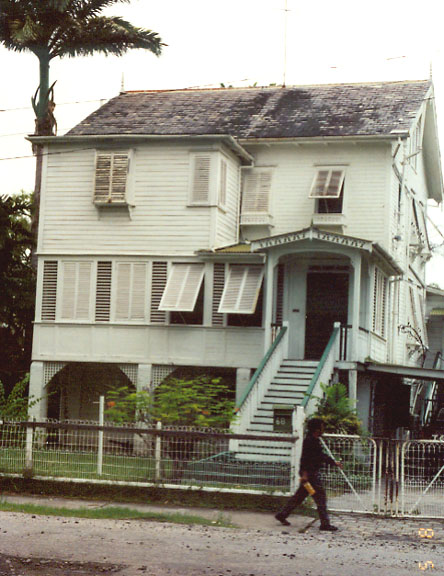 with shutters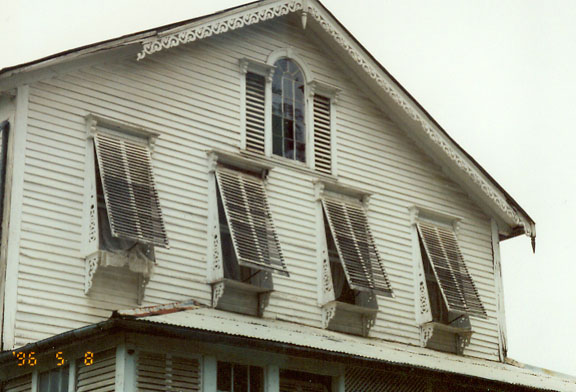 detail of shutters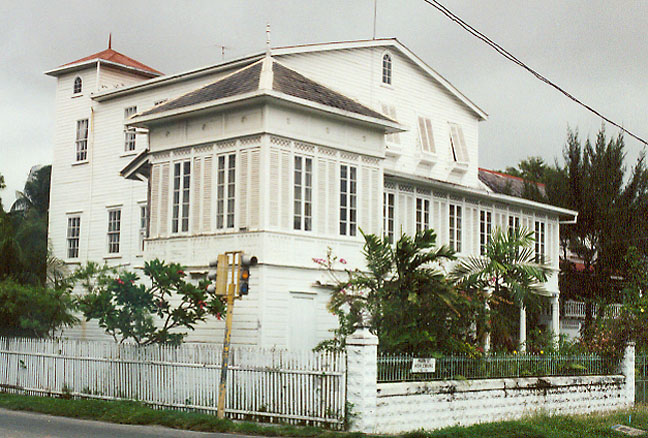 handsome residence



other South American countries