Amerindians
in
Guyana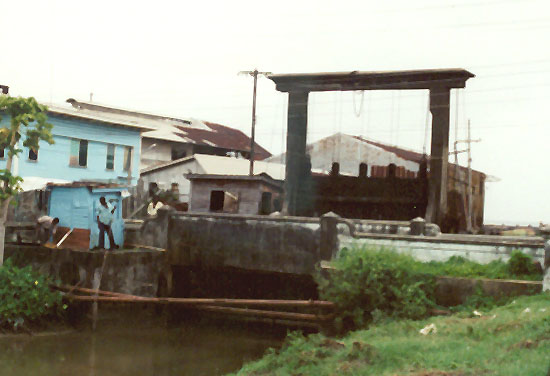 wooden Lock to keep back sea water during high-tides
Georgetown lies 1.5 m (5 ft) below high-tide level and is protected from floods by a sea wall (completed 1882)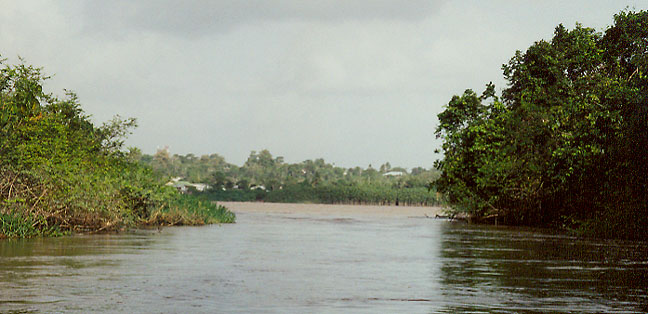 turning off the muddy Demerara River to go up a waterway to the interior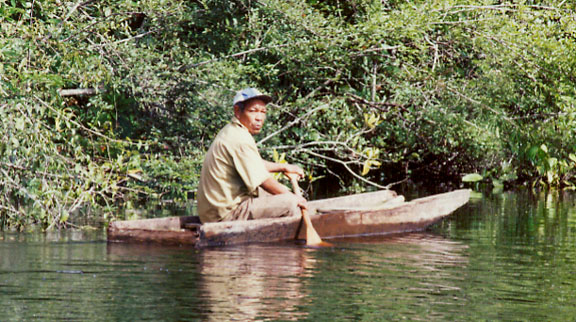 a native boat
Guyana's diverse population results from its history as an agricultural colony. Native Americans were the indigenous inhabitants of the country. They have not been integrated into Guyanese society and live mainly in the interior as hunters and nomadic farmers.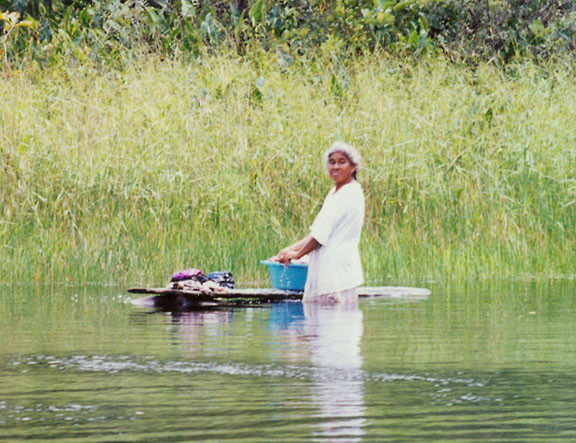 doing the washing
The Europeans imported Africans by the thousands in the 17th and 18th centuries to work on the sugar plantations as slave labor. Following emancipation in the 19th century, the Africans tended to move to the cities and to adopt European patterns of living. People of mixed origin form a distinct group in Guyana, maintaining closer social ties to the European community than to the Afro-Guyanese community.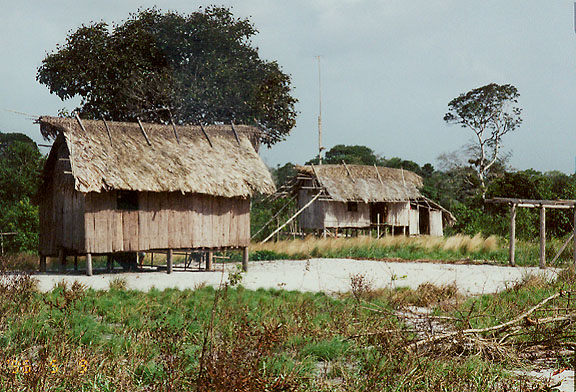 an Amerindian community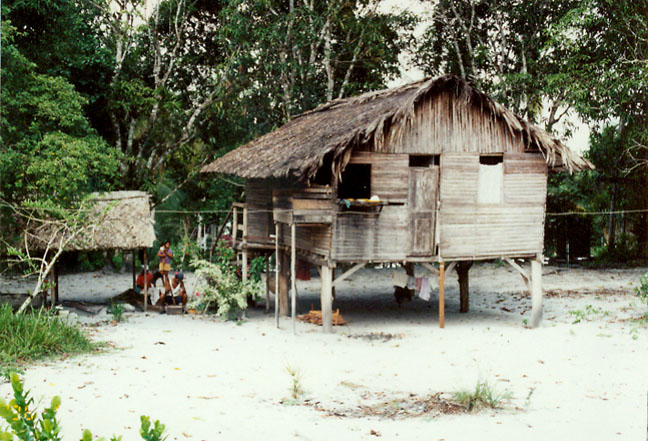 a dwelling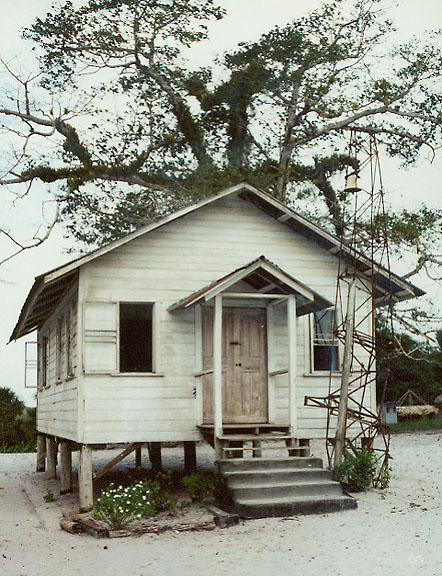 the church
Asians from the Indian subcontinent began to arrive in the 19th century, following the abolition of slavery, to work as indentured and contract laborers. They continued to arrive until 1917, when Britain outlawed indentured servitude in India.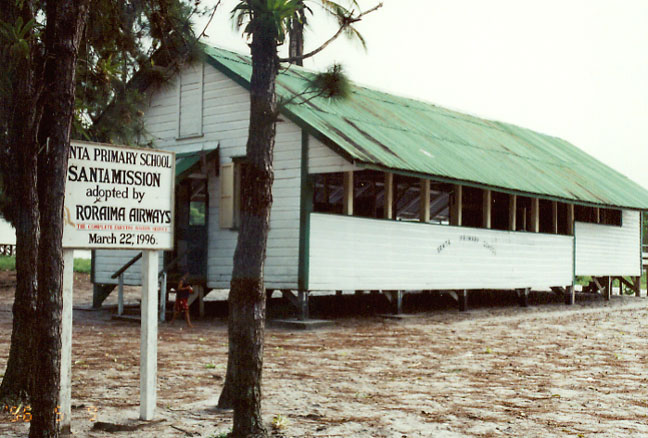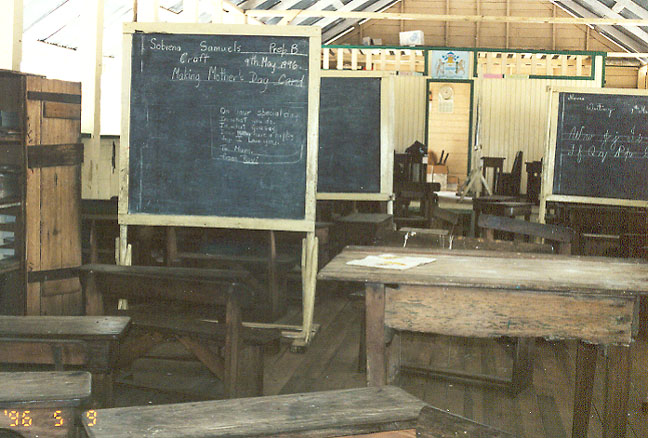 a school
Thousands of Indians chose to remain in Guyana after their terms of employment ended. They primarily live in the rural districts as plantation workers and rice farmers, although some have moved to urban areas. A small but highly influential community of Indian business and professional people live in Georgetown. The Indians have tended to preserve their cultural identity and have maintained a deep interest in their homeland.
Text from Microsoft Encarta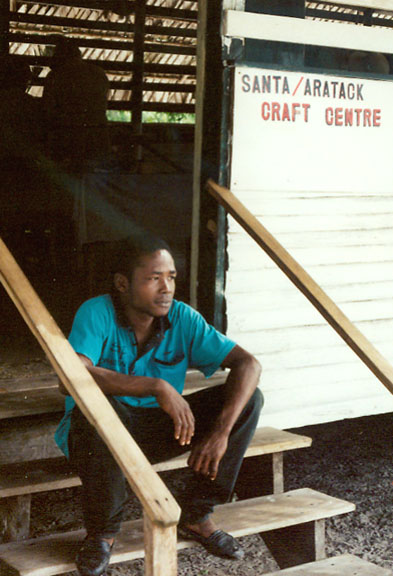 craft center
(selling hand made items to help the school)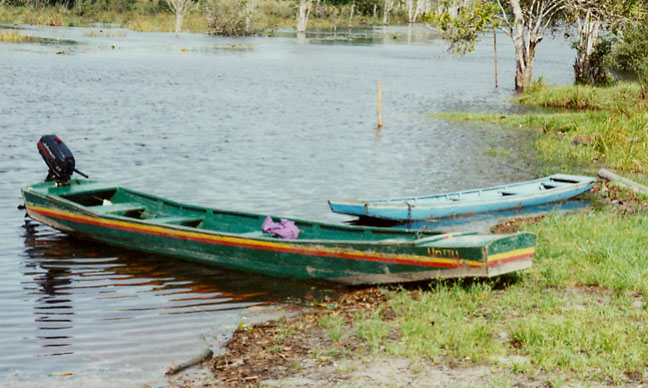 transportation is by water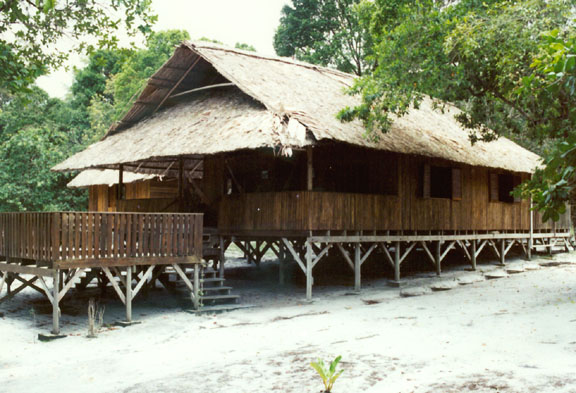 tourist cabin at the TIMBERHEAD forest retreat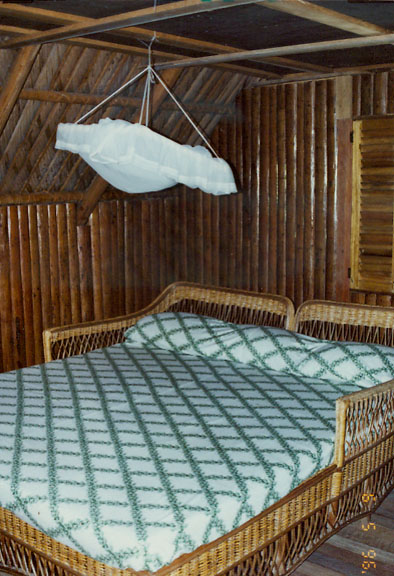 a bed area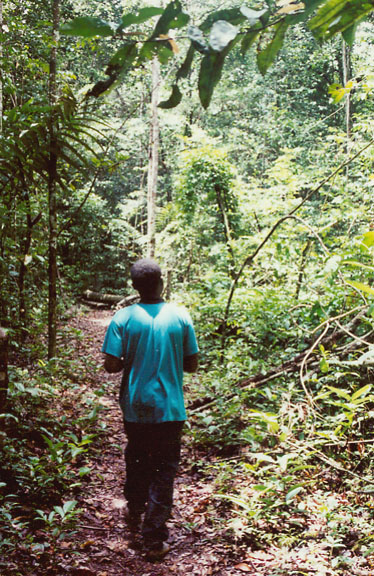 for recreation, a walk in the jungle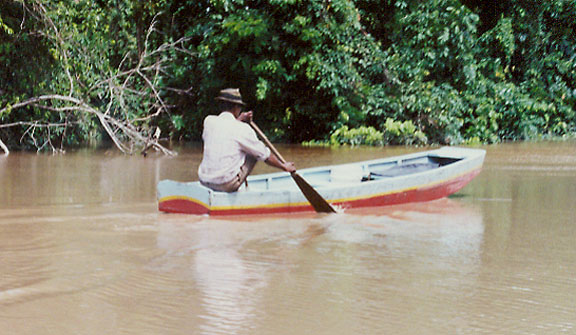 or paddle home