Da Nang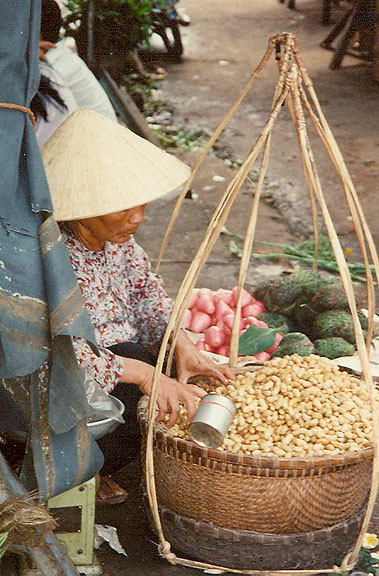 peanut seller in market
Da Nang, formerly Tourane, city, east central Vietnam, on Da Nang Bay of the South China Sea, near Hue. A major port and an air and naval base, it lies on the coastal railroad and on a highway formerly known as the Mandarin Road. Cotton and silk spinning are the chief industries.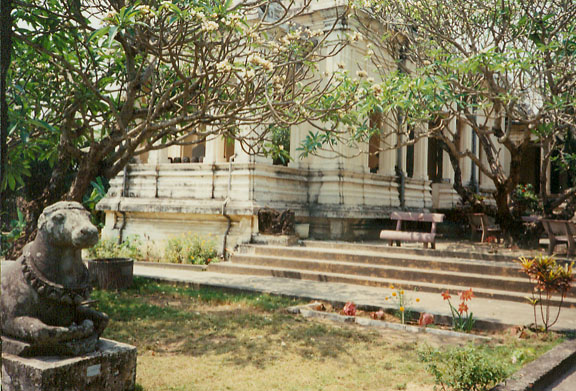 Cham Museum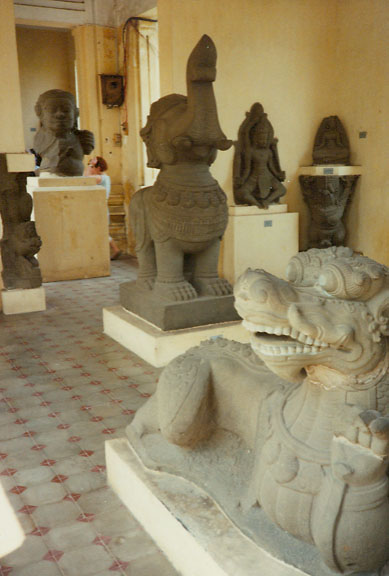 Cham statuary
A museum of antiquities of the Cham people is here. In 1965, during the Vietnam War, Da Nang was the site of one of the first landings of U.S. troops in Vietnam.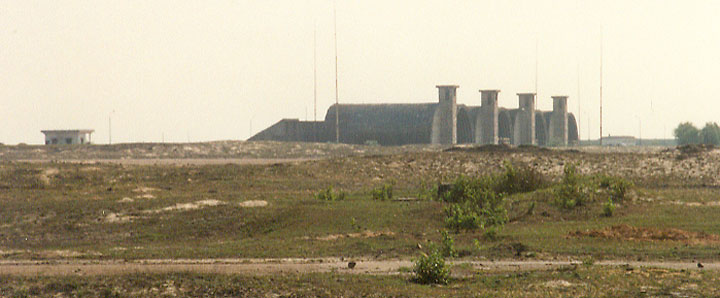 what remains of the US base
An immense military complex grew up near the city, and Da Nang's population increased greatly in the late 1960s and early 1970s. The name is also spelled Danang. Population 369,734 (1989).
Text from Microsoft Encarta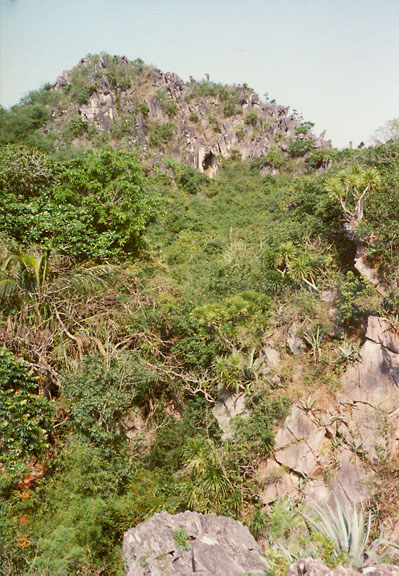 Marble Mountain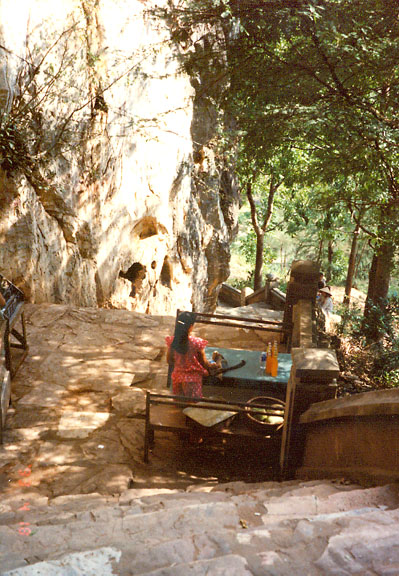 stairs to climb the mountain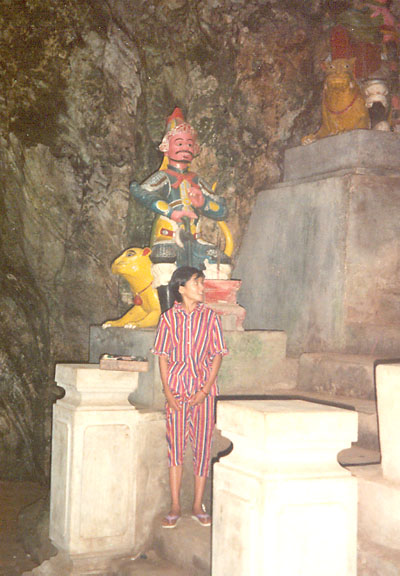 visitor at the grotto entrance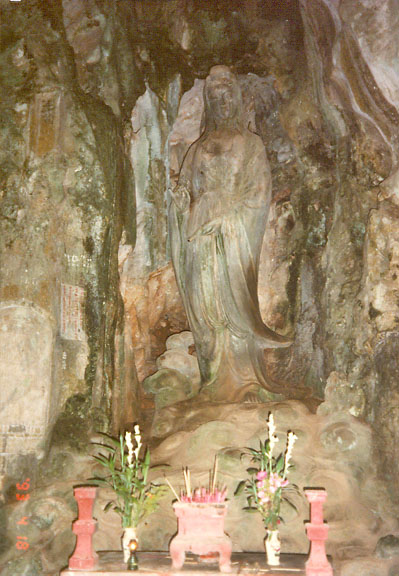 figure in the grotto on Marble Mountain

Danang Market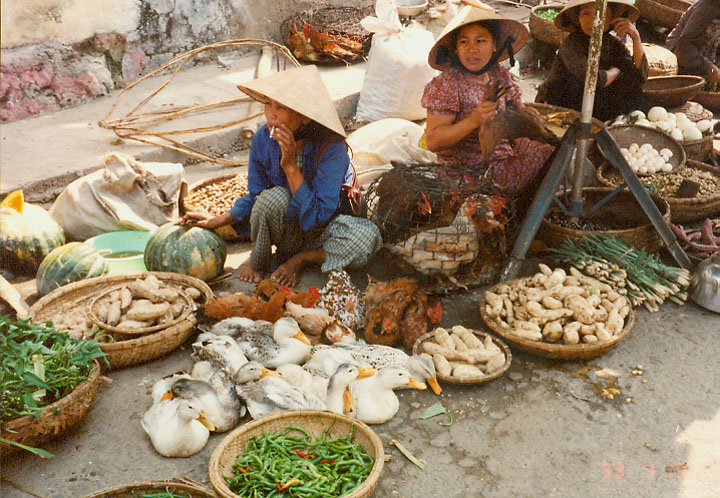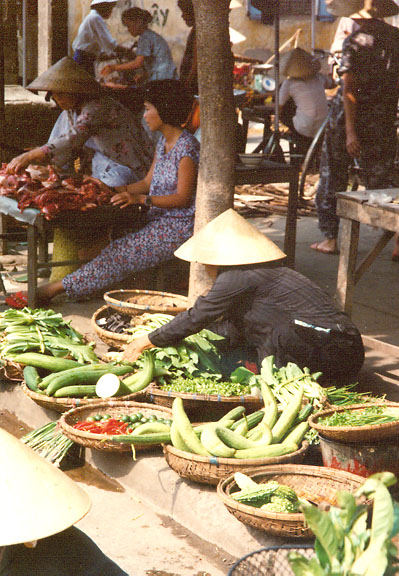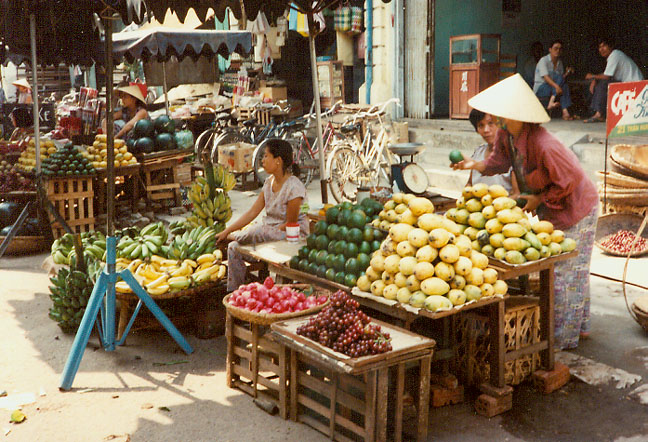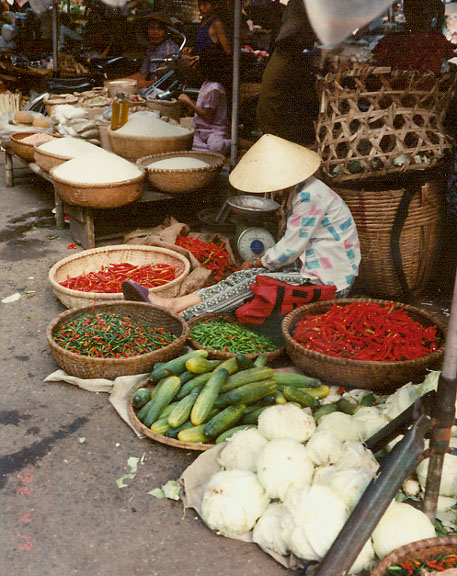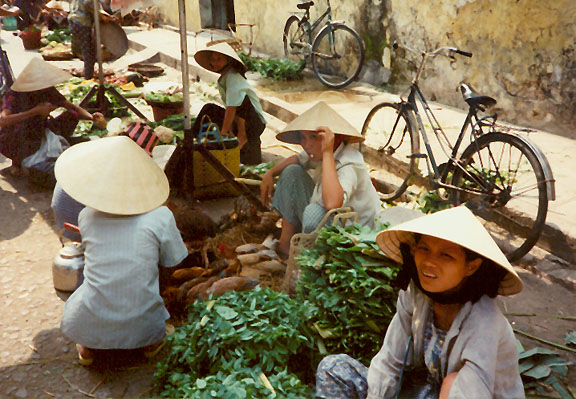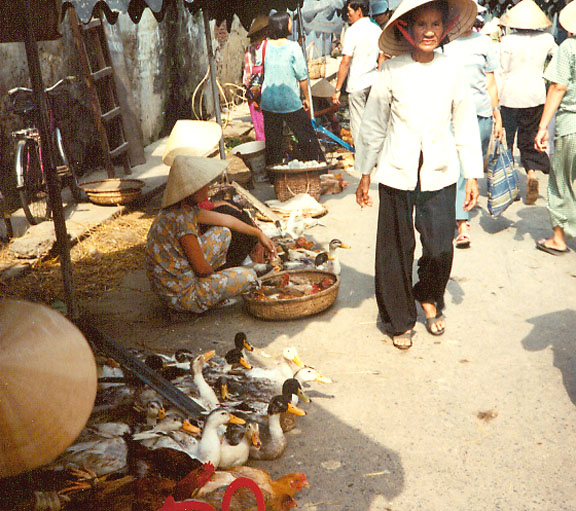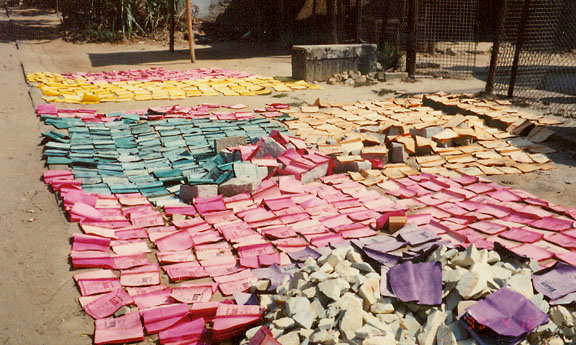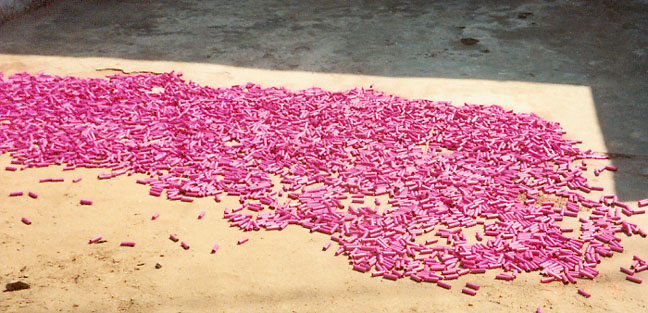 the fire crackers drying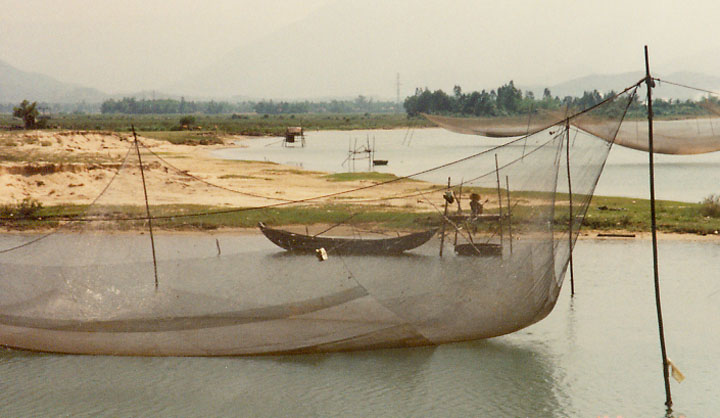 fishing netsts