Isabella Stewart Gardner Museum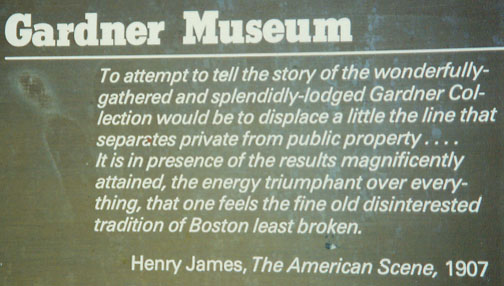 the Museum
Isabella Stewart Gardner Museum, art museum located in Boston, Massachusetts, with diverse collections that span 30 centuries. It reflects the personal taste and vision of its founder, Boston philanthropist Isabella Stewart Gardner, who formed the collection, designed the building, and endowed the museum.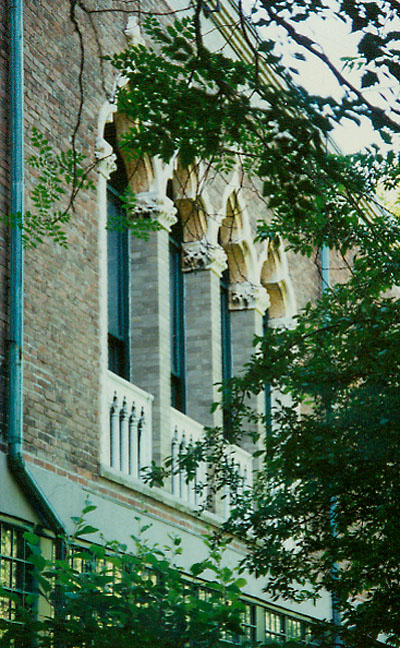 windows in the Upper Gallery
Gardner began collecting rare books and manuscripts in the 1870s, and her interests soon broadened. She and her husband, John I. Gardner, eventually amassed an extensive collection of European paintings. After her husband's death, Gardner turned her attention to the design and construction of Fenway Court, a museum in which to display her art collection. The museum opened to the public in 1903.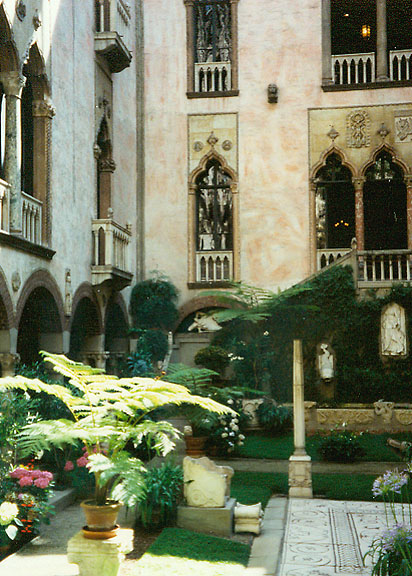 the courtyard
Fenway Court is designed in the style of a 15th-century Venetian palace, with galleries opening onto a glass-roofed interior courtyard. Gardner envisioned a museum that would resemble a grand house where a family had lived for generations, surrounded by their most cherished objects.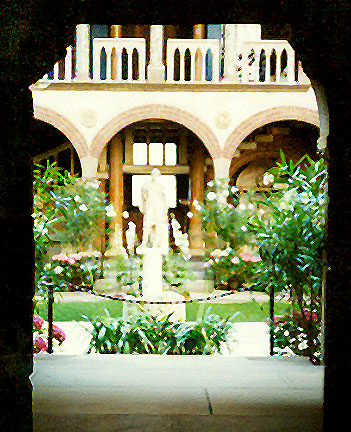 view into the courtyard
To create this atmosphere, she arranged various artworks in informal, intimate settings. In contrast to the way art is typically displayed in traditional museums, Gardner's artworks weren't presented in historical, chronological, or geographic order. In a further departure from convention, Gardner did not label many of the works, believing that works of art should be experienced on the visitor's own terms.
railing on second floor gallery
Gardner lived in a fourth-floor apartment at Fenway Court and entertained frequently in the galleries. When she died in 1924, she left an endowment to provide for the maintenance of the collection. She stipulated that the galleries remain permanently as she had arranged them and that nothing be sold or added to her collection.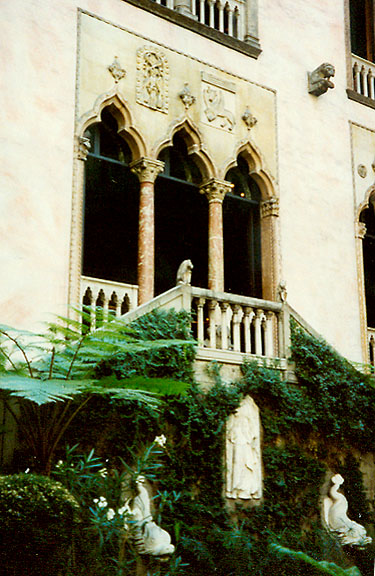 Gothic stairway
The Gardner Museum's collection numbers about 2000 items, including paintings, sculptures, prints and drawings, furniture, textiles, ceramics, and glass. A particular strength of the collection is its assemblage of Italian Renaissance paintings, including the work of Sandro Botticelli, Raphael, and Titian. Later works by French, German, and Dutch masters are also on display. Works of art from the 20th century include paintings by John Singer Sargent and James Abbott McNeill Whistler.
one of the paintings
On March 18, 1990, thieves broke into the museum and stole 12 works of art, including paintings by Jan Vermeer, Rembrandt, Edgar Degas, and Édouard Degas. Although the total value of the stolen paintings is difficult to assess, many experts place it at $100 million, making the robbery the largest known art theft in history. The art has yet to be recovered.
Text from Microsoft Encarta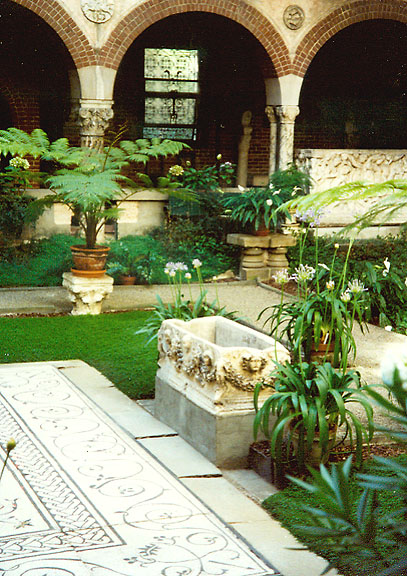 mosaics and artifacts in the courtyard