Amherst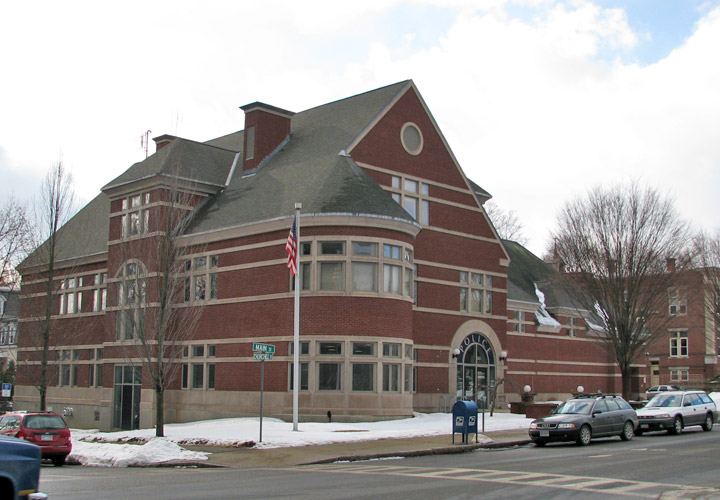 Police station
Amherst is a town in Hampshire County, Massachusetts, United States in the Connecticut River valley. At the 2000 census, the population was 34,874. The town is home to Amherst College, Hampshire College, and the University of Massachusetts Amherst, three of the Five Colleges. The name of the town is pronounced correctly (by natives and long-term residents) without the h ("AM-erst"), unlike some other towns of the same name.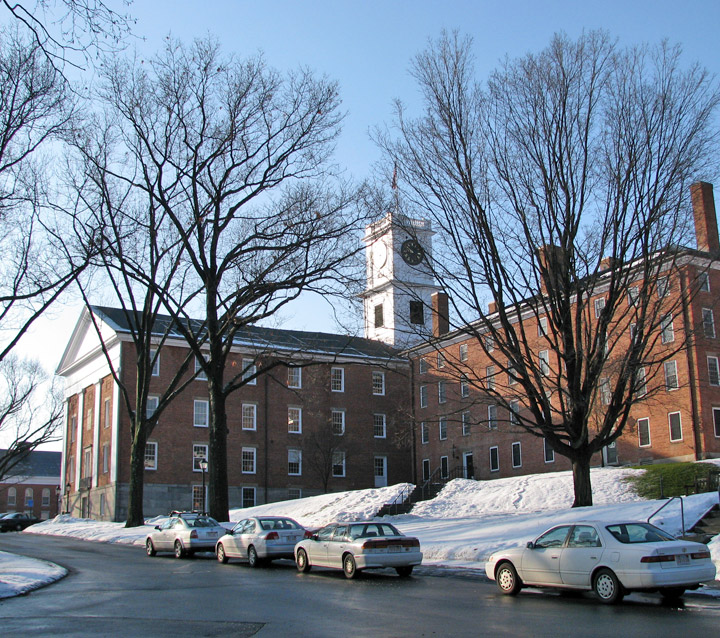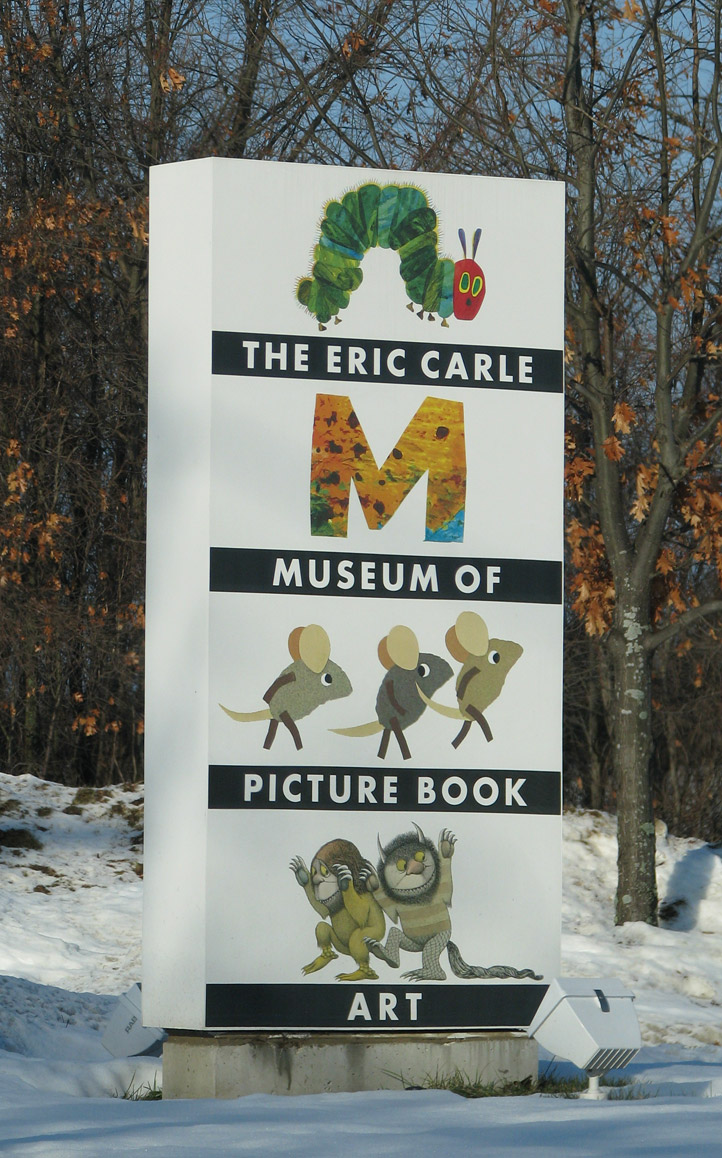 Photos of Eric Carle Museum on the Hampshire College campus
The earliest known document of the lands now comprising Amherst is the deed of purchase dated December 1658 between John Pynchon of Springfield and three native inhabitants, referred to as Umpanchla, Quonquont and Chickwolopp. According to the deed, "ye Indians of Nolwotogg (Norwottuck) upon ye River of Quinecticott (Connecticut)" sold the entire area in exchange for "two Hundred fatham of Wampam & Twenty fatham, and one large Coate at Eight fatham wch Chickwollop set of, of trusts, besides severall small giftes". Amherst will celebrate its 250th anniversary in 2009. The Amherst 250th Anniversary Celebration Committee has been established to oversee the creation and implementation of Town-wide activities throughout 2009.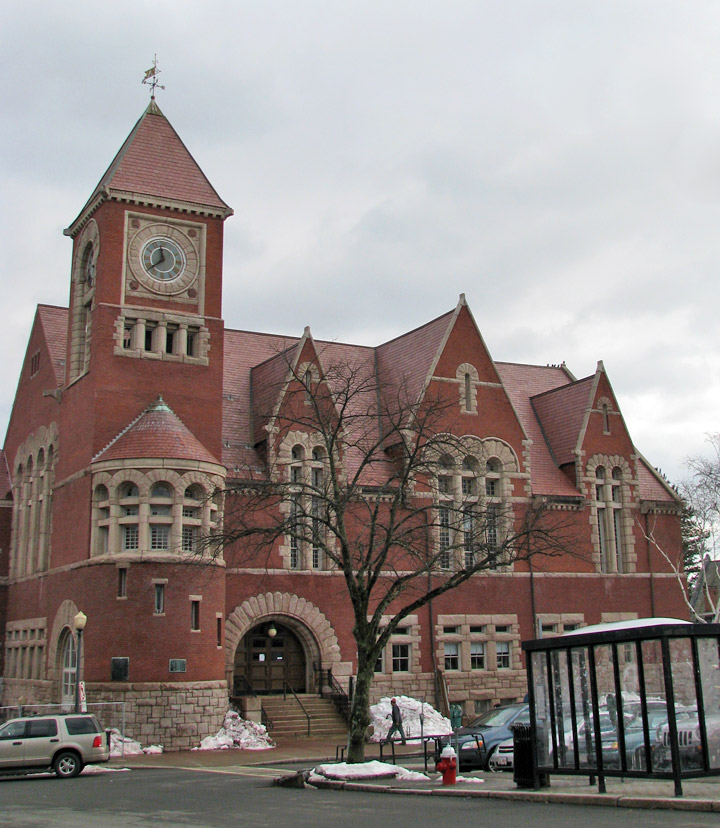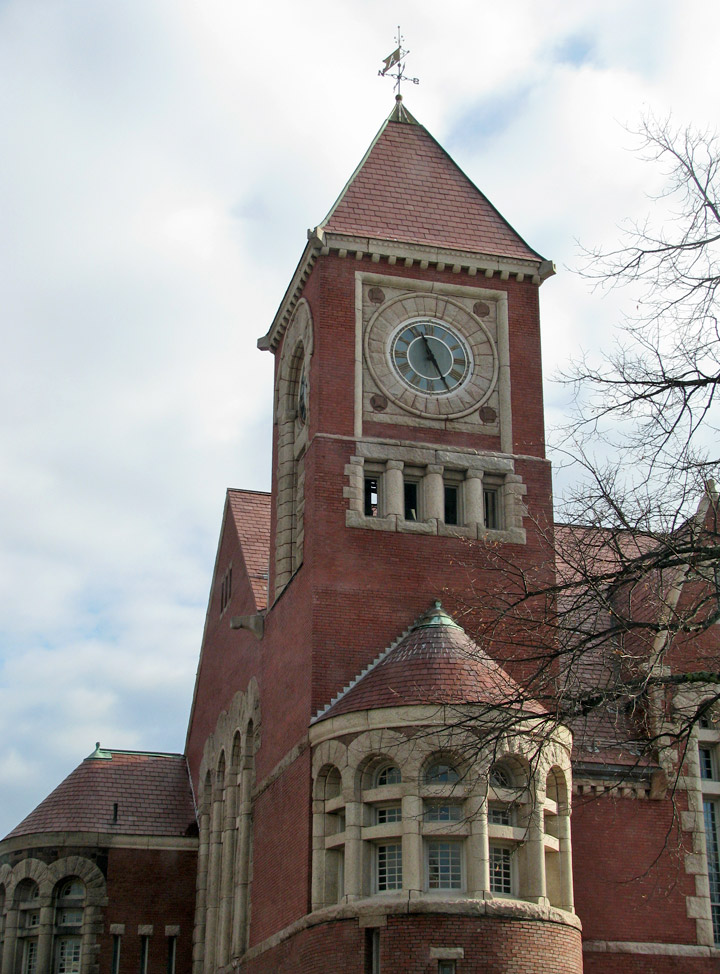 When the first permanent English settlements arrived in 1727, this land and the surrounding area (including present-day South Hadley and Granby) belonged to the town of Hadley. It gained precinct status in 1734 and eventually township in 1776, shortly before the colonies declared their independence.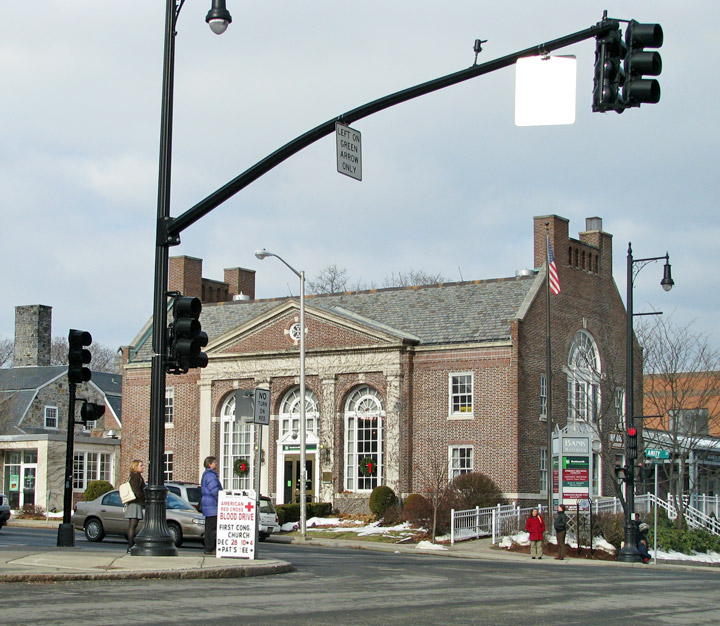 Upon its incorporation, the colonial governor assigned to them the name Amherst after Jeffrey Amherst, 1st Baron Amherst. Many colonial governors at the time were scattering his name amidst the influx of new town applications, which is why several towns in the Northeast bear the name. Amherst was a hero of the French and Indian War who, according to popular legend, single handedly won Canada for the English and banished France from North America. He supported the American side in the Revolutionary war and resigned his commission rather than fight for the British. This too made him quite popular in New England. Amherst is also infamous for considering, in a letter to a peer, the use of smallpox-covered blankets in warfare against the Native Americans. It is for this reason that there have been occasional ad hoc movements to rename the town. Among the new names suggested for the town has been "Emily" after Emily Dickinson.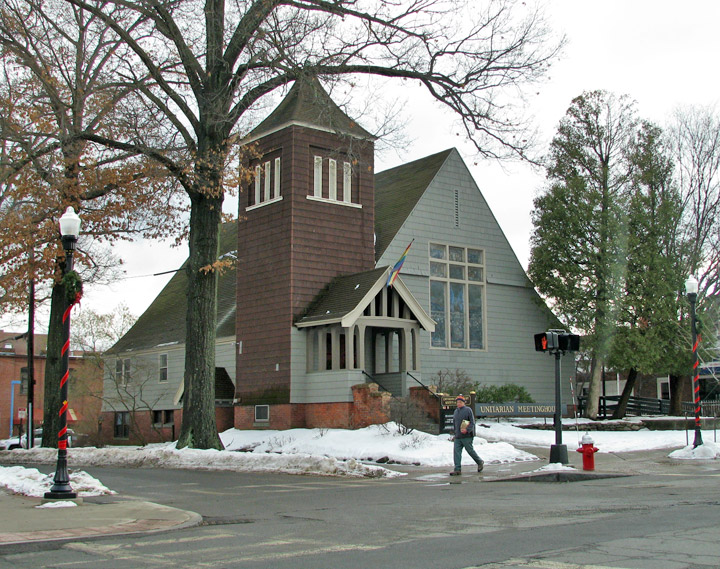 Unitarian meetinghouse
In 1786, as the American Revolution was ending, many soldiers returning home found themselves in debt as they were unable to attend to business and property while they were away fighting. Farmers who were unable to pay taxes and debts had their property and livestock confiscated by the courts. Daniel Shays, a Pelham resident who was promoted from the ranks to be a Captain in the Revolutionary Army, organized Shays's Rebellion.
Text from Wikipedia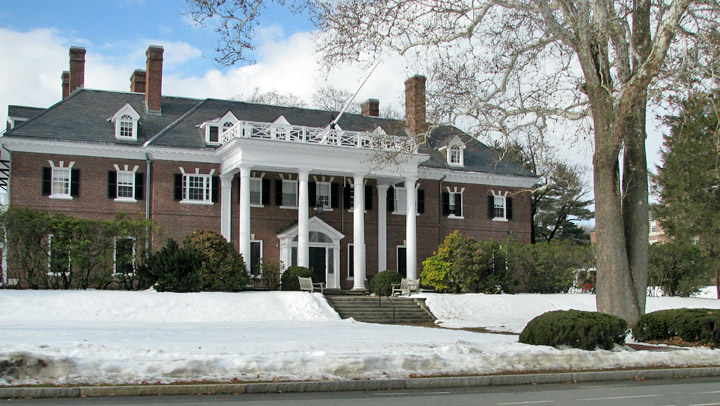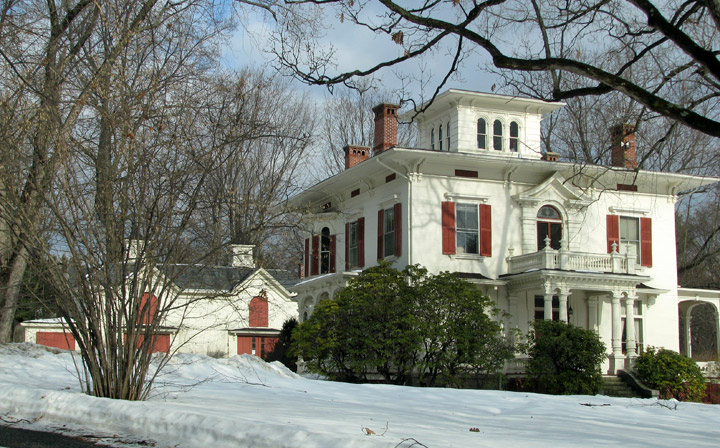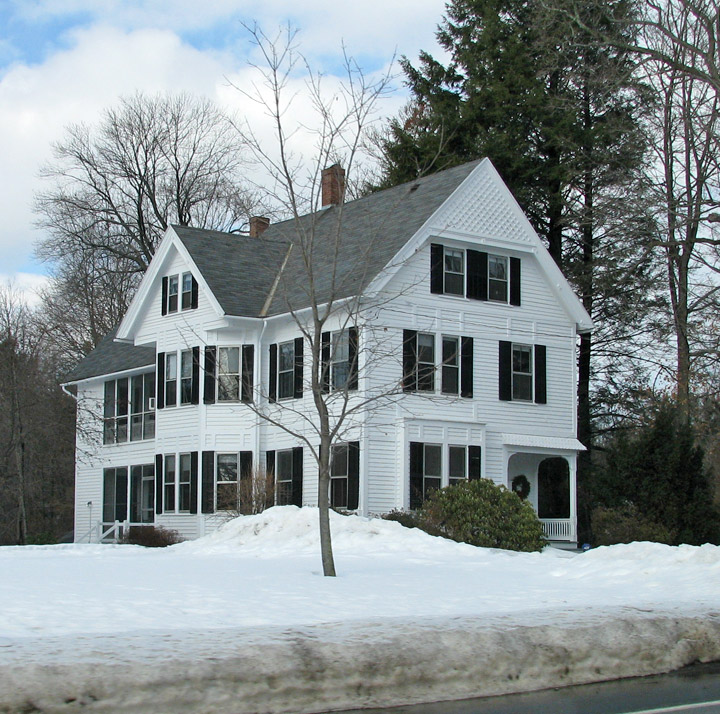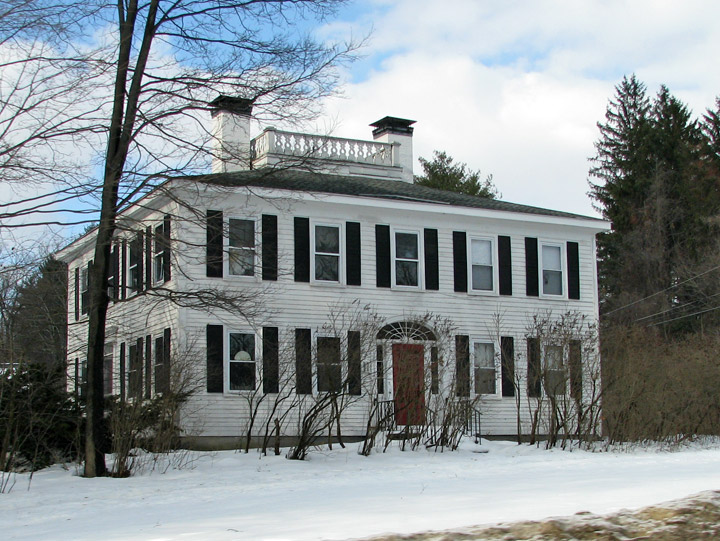 ---
Judies Restaurant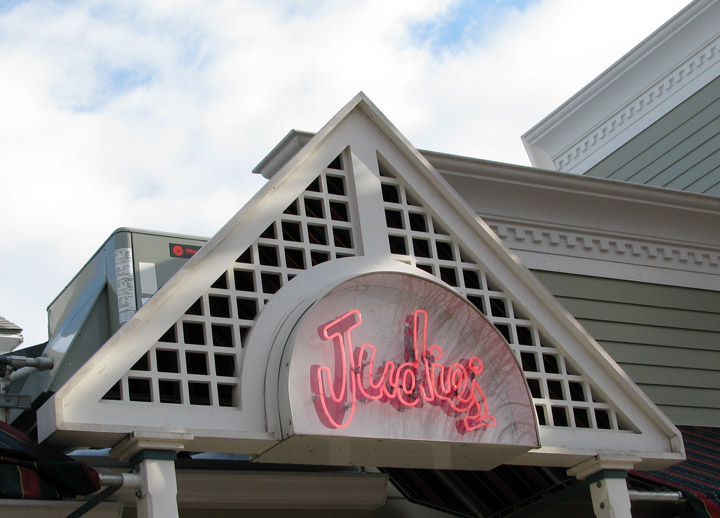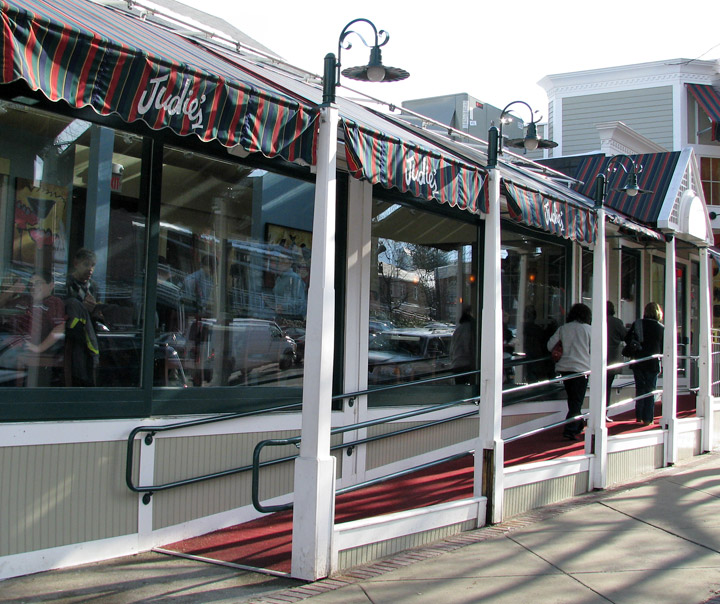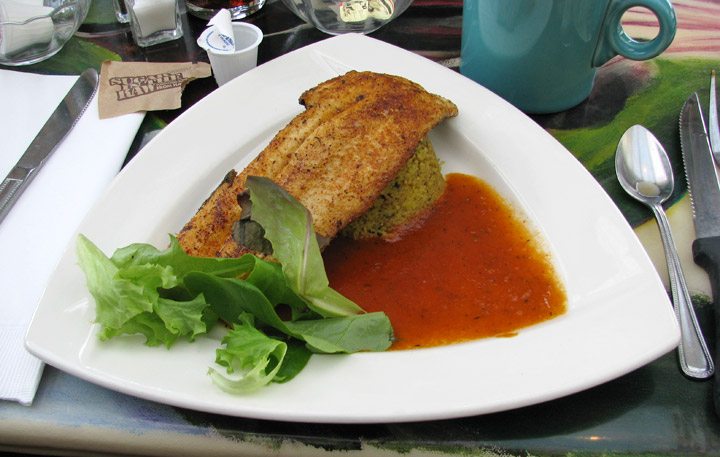 trout for lunch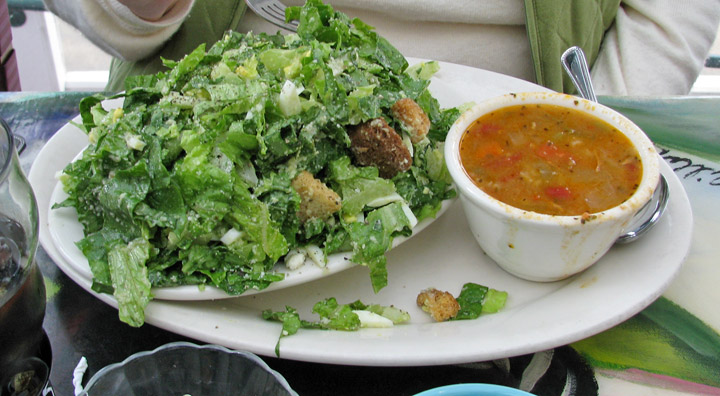 or Caesar salad and gumbo soup
---
Emily Dickinson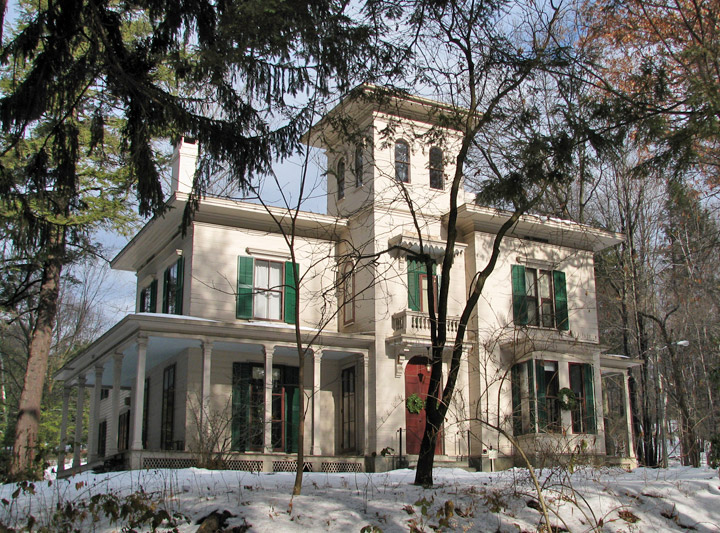 Emily Dickinson house
Emily Dickinson (December 10, 1830 – May 15, 1886) was an American poet. Although fewer than a dozen of her nearly eighteen hundred poems were published during her lifetime, she is widely considered one of the most original and influential poets of the 19th century.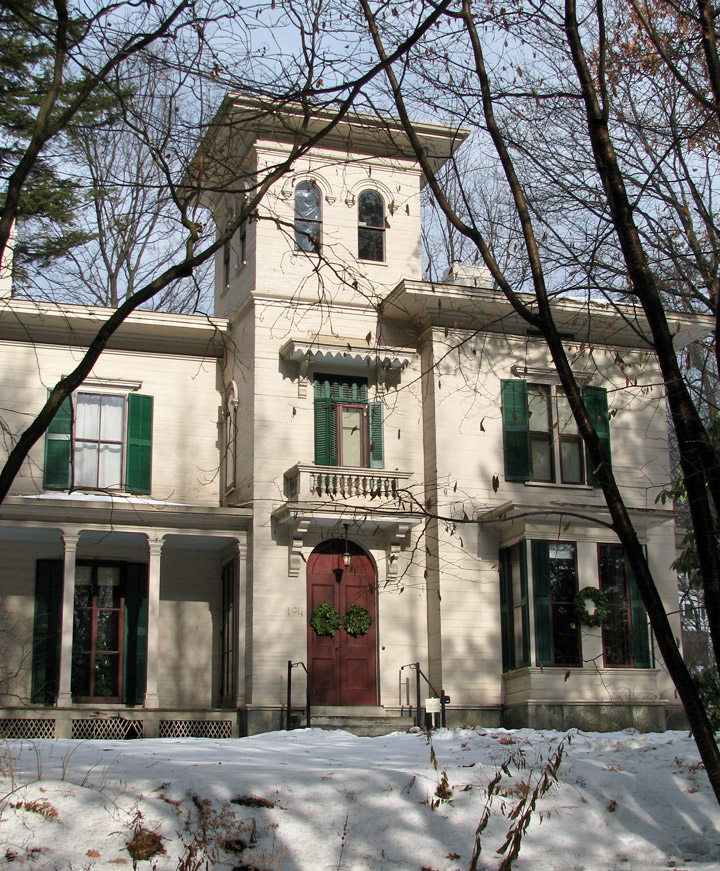 Born in Amherst, Massachusetts to a successful family with strong community ties, she lived an introverted and reclusive life. She was schooled at the Amherst Academy for seven years before spending a short time at Mount Holyoke Female Seminary. After leaving school, she rarely traveled outside of Amherst or very far from her family's home, known as the Homestead. During this time, Dickinson became a prolific private poet, choosing to publish only a handful of her poems; all of these were altered significantly by the publishers to fit the conventional poetry rules of the time. Dickinson's poems are unique for the era in which she wrote; they contain short lines, typically lack titles, and often utilize slant rhyme as well as unconventional capitalization and punctuation. Her poems tend to deal with themes of death and immortality, two subjects which infused her letters to friends.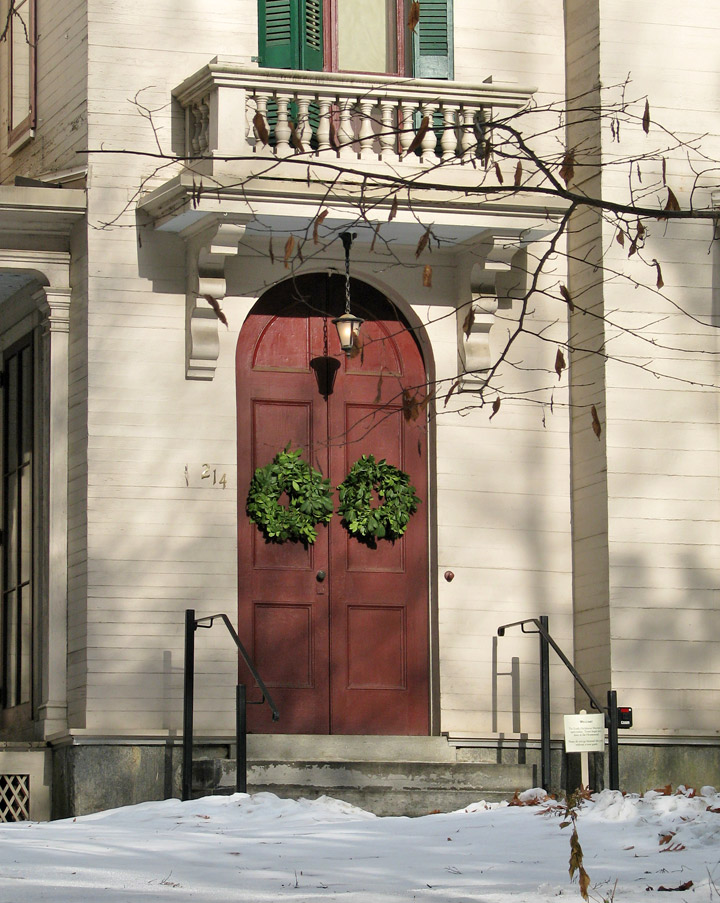 Although most of her acquaintances were probably aware of Dickinson's writing, it was not until after her death in 1886—when Lavinia, Emily's younger sister, discovered her cache of poems—that the breadth of Dickinson's work became apparent. Her first collection of poetry was published in 1890 by friends Thomas Wentworth Higginson and Mabel Loomis Todd, both of whom heavily edited the content. Thomas H. Johnson published The Poems of Emily Dickinson in 1955, and for the first time a complete and mostly unaltered collection of her poetry became available. Despite unfavorable reviews and skepticism of her literary prowess during the late 19th and early 20th century, critics now consider Dickinson to be a major American poet.
Text from Wikipedia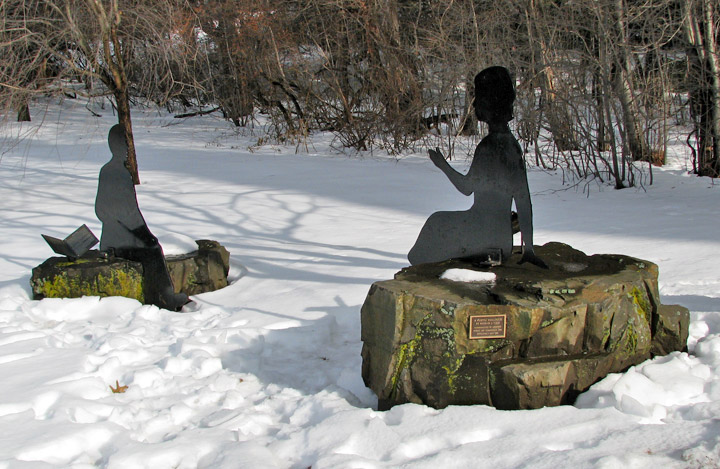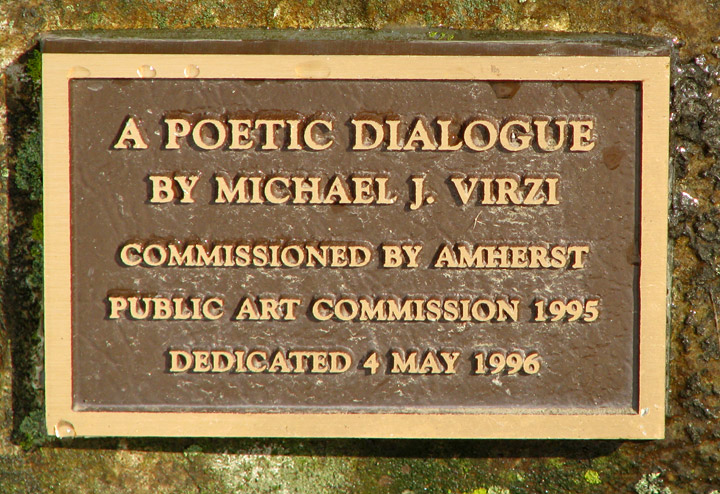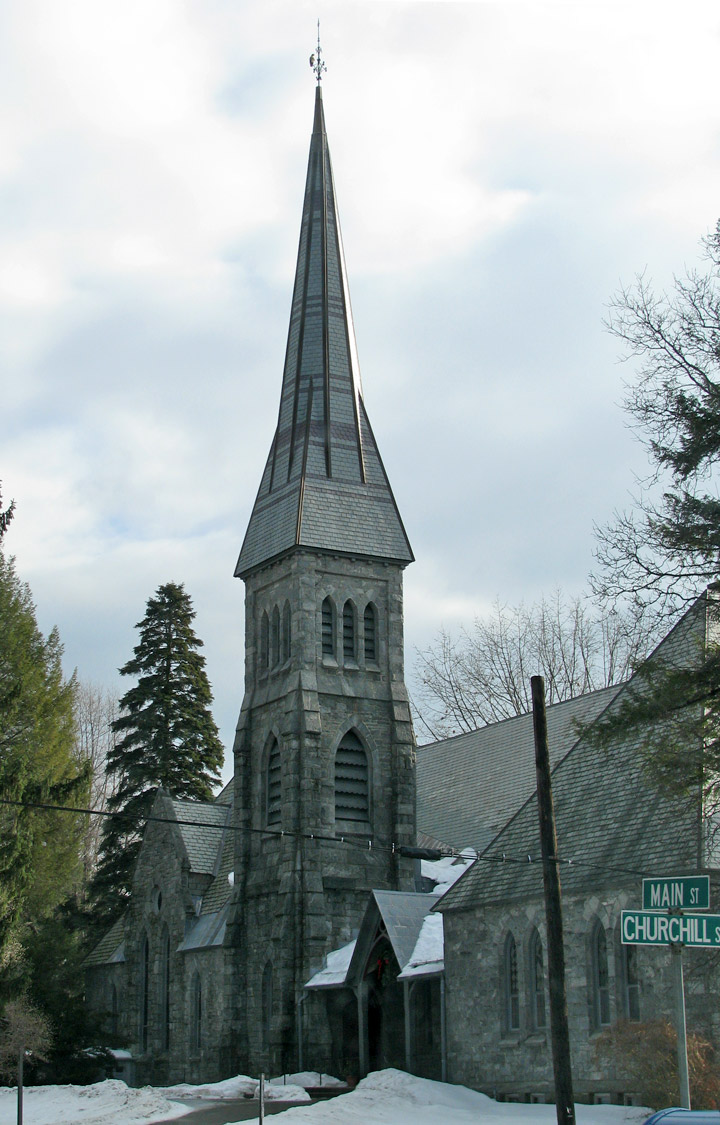 ---
---