Mount Holyoke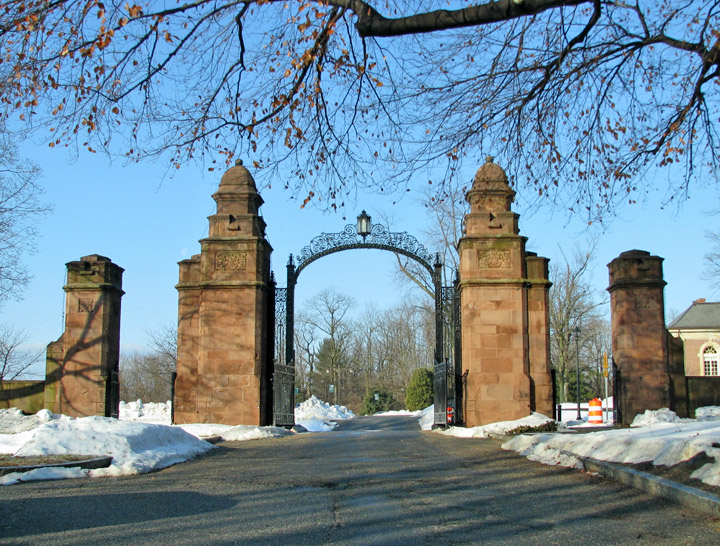 campus gate
Mount Holyoke College is a liberal arts women's college in South Hadley, Massachusetts. Originally founded by Mary Lyon as Mount Holyoke Female Seminary on 8 November 1837, it is the "first of the Seven Sisters" and is the oldest continuing institution of higher education for women in the United States. In addition, according to the United States Department of Education, "Mount Holyoke's significance is that it became a model for a multitude of other women's colleges throughout the country."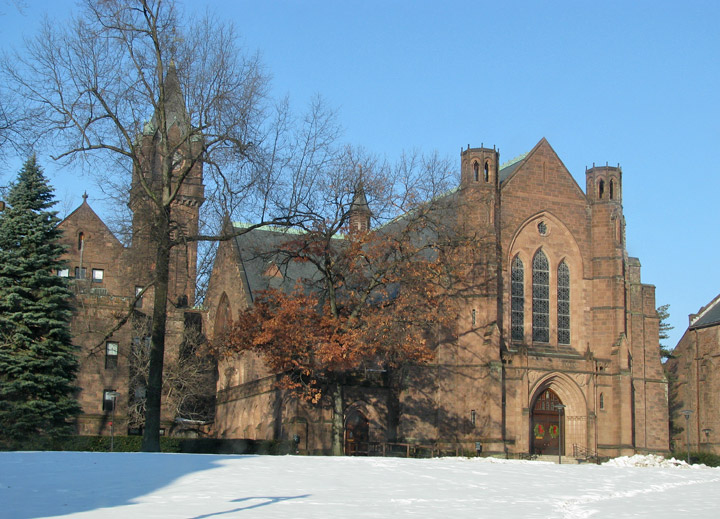 Early proponents of education for women were Sarah Pierce (Litchfield Female Academy, 1792); Catharine Beecher (Hartford Female Seminary, 1823); Zilpah P. Grant Banister (Ipswich Female Seminary, 1828); and Mary Lyon. Lyon was involved in the development of both Hartford Female Seminary and Ipswich Female Seminary. She was also involved in the creation of Wheaton Female Seminary (now Wheaton College, Massachusetts) in 1834.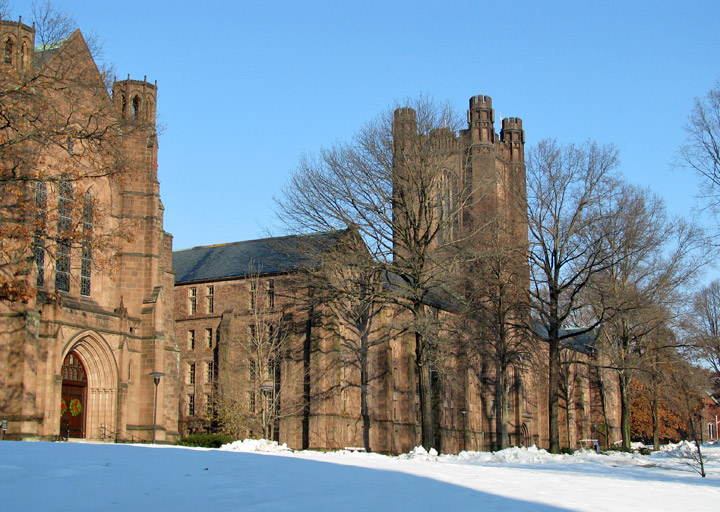 It was chartered as a teaching seminary in 1836 and opened its doors to students on 8 November 1837. Lyon founded Mount Holyoke Female Seminary after Mount Holyoke, a nearby peak on the Mt. Holyoke Range. The mountain itself was named after Elizur Holyoke, who is also the (indirect) namesake for the city, Holyoke, Massachusetts. Harwarth, Maline, and DeBra note that, "Mount Holyoke's significance is that it became a model for a multitude of other women's colleges throughout the country." Both Vassar College and Wellesley College were patterned after Mount Holyoke.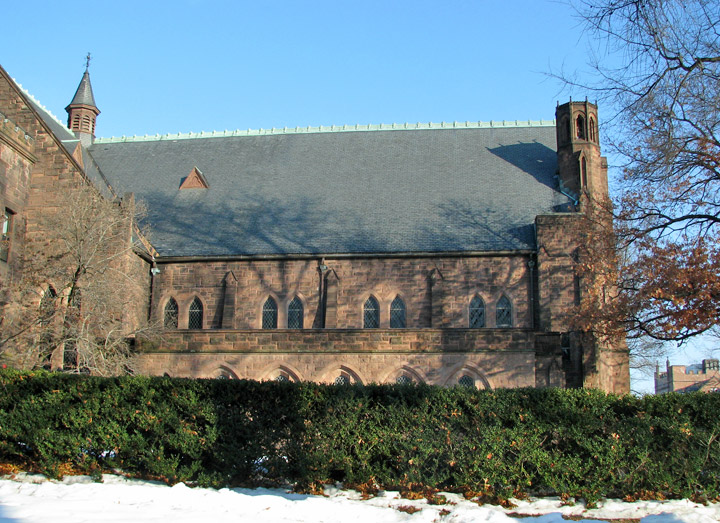 Lyon was an educational innovator who created a highly rigorous environment of higher education for women which was unusual for the early 19th century. Lyon mandated a 16 hour day for students at Mount Holyoke Female Seminary, which began at 5 a.m. and ended at 9:15 p.m. In addition, "the books used by the students were the same as used at men's colleges". Lyon was also an innovator in science education for women, requiring: seven courses in the sciences and mathematics for graduation, a requirement unheard of at other female seminaries. She introduced women to "a new and unusual way" to learn science—laboratory experiments which they performed themselves. She organized field trips on which students collected rocks, plants, and specimens for lab work, and inspected geological formations and recently discovered dinosaur tracks.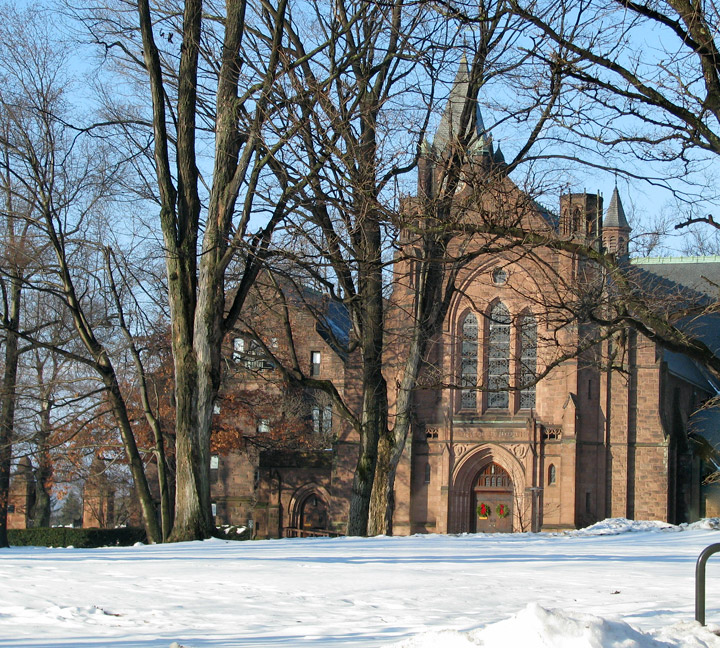 Lyon, an early believer in the importance of daily exercise for women, required her students to "walk one mile after breakfast. During New England's cold and snowy winters, she dropped the requirement to 45 minutes. Calisthenics—a form of exercises—were taught by teachers in unheated hallways until a storage area was cleared for a gymnasium. Domestic work often involved strenuous physical activity".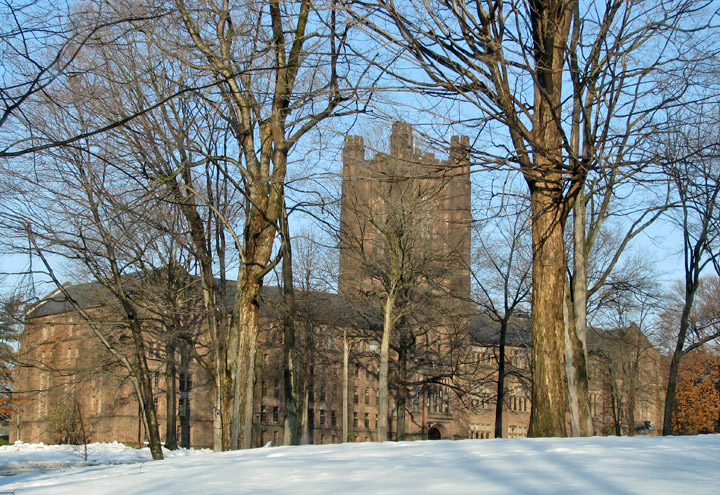 From its founding in 1837, Mount Holyoke Female Seminary "had no religious affiliation". However, "students were required to attend church services, chapel talks, prayer meetings, and Bible study groups. Twice a day teachers and students spent time in private devotions. Every dorm room had two large lighted closets to give roommates privacy during their devotions". Mount Holyoke Female Seminary was the sister school to Andover Seminary. Some Andover graduates looked to marry students from the Mount Holyoke Female Seminary before becoming missionaries because the American Board of Commissioners for Foreign Missions (ABCFM) required its missionaries to be married before starting their missions. By 1859, there were more than 60 missionary alumnae; by 1887, the school's alumnae comprised one fifth of all female American missionaries for the ABCFM; and by the end of the century, 248 of its alumnae had entered the mission field.

Mount Holyoke Female Seminary received its collegiate charter in 1888 and became Mount Holyoke Seminary and College. It became Mount Holyoke College in 1893. Mount Holyoke's chapter of Phi Beta Kappa was established in 1905.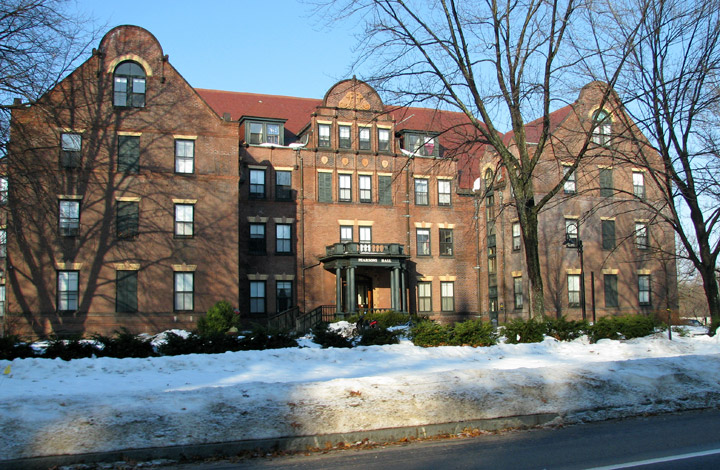 In the early 1970s, Mount Holyoke engaged in a lengthy debate under the presidency of David Truman over the issue of coeducation. On 06 November 1971, "after reviewing an exhaustive study on coeducation, the board of trustees decided unanimously that Mount Holyoke should remain a women's college, and a group of faculty was charged with recommending curricular changes that would support the decision."

On February 28, 1987, a United States postage stamp featuring Mary Lyon was issued in honor of The Sesquicentennial (Mount Holyoke's 150th anniversary).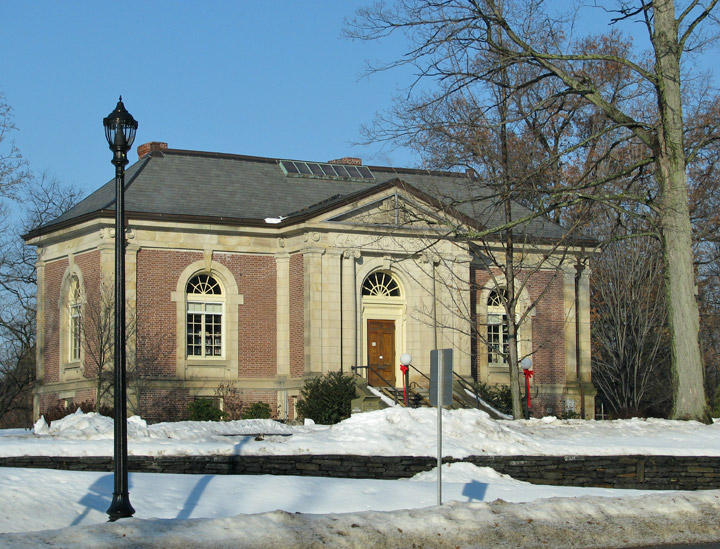 Carnegie Library
For many years, the home of Benjamin Ruggles Woodbridge, known as 'The Sycamores', served as a dormitory for the college. The mansion, built in 1877 by Colonel Woodbridge, is on the National Register of Historic Places. Woodbridge was a doctor, a colonel of the Massachusetts militia during the American Revolutionary War, and a member of the Massachusetts legislature for many years.
Text from Wikipedia
---
South Hadley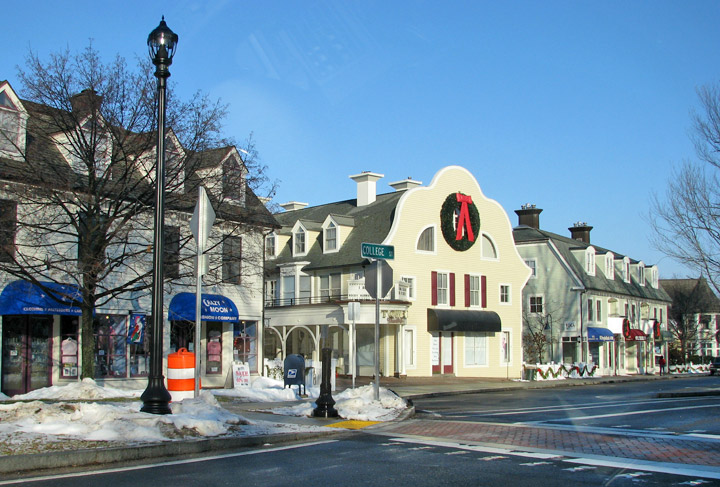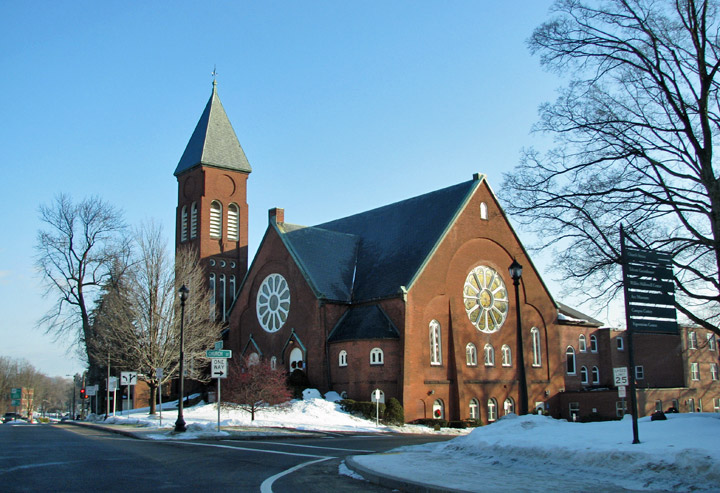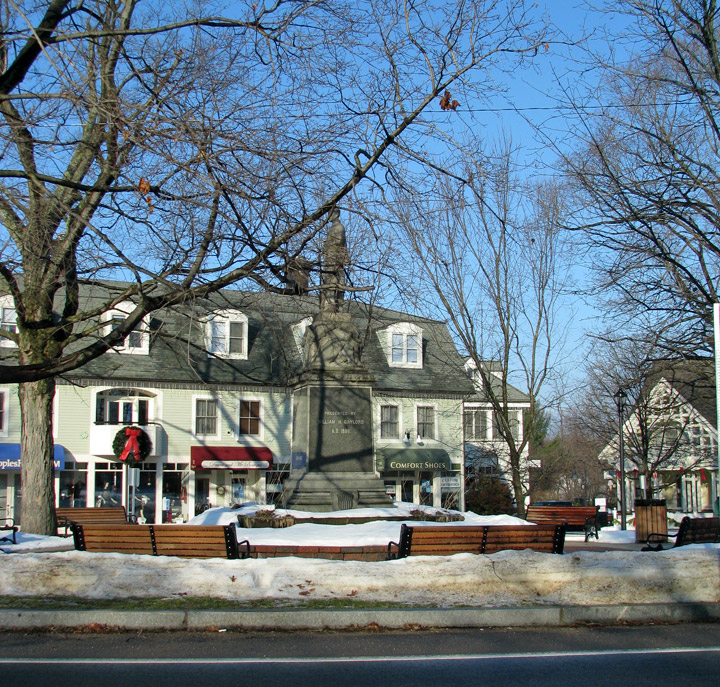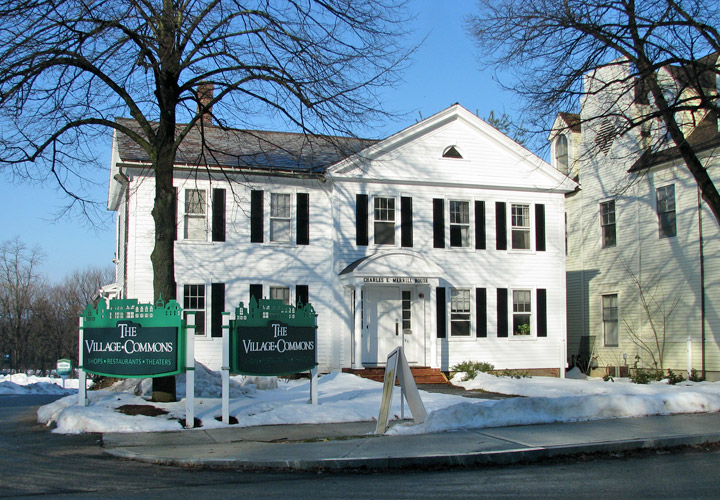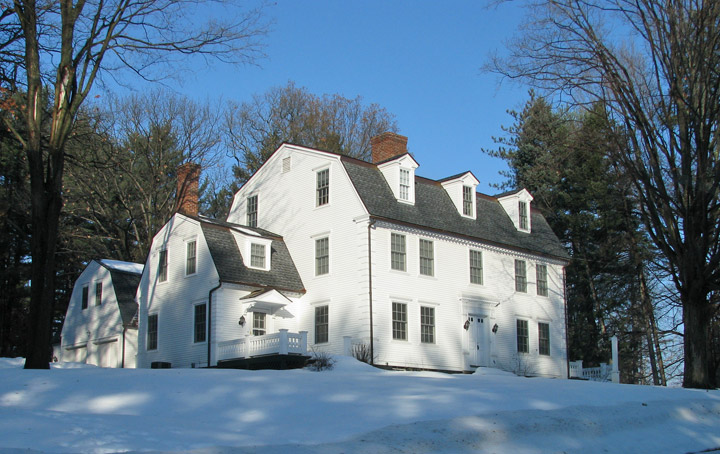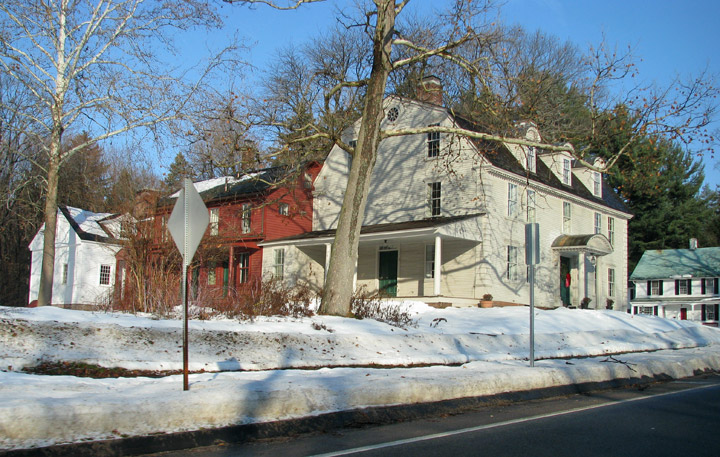 ---
---