Hacienda
one of the fine homes in Antigua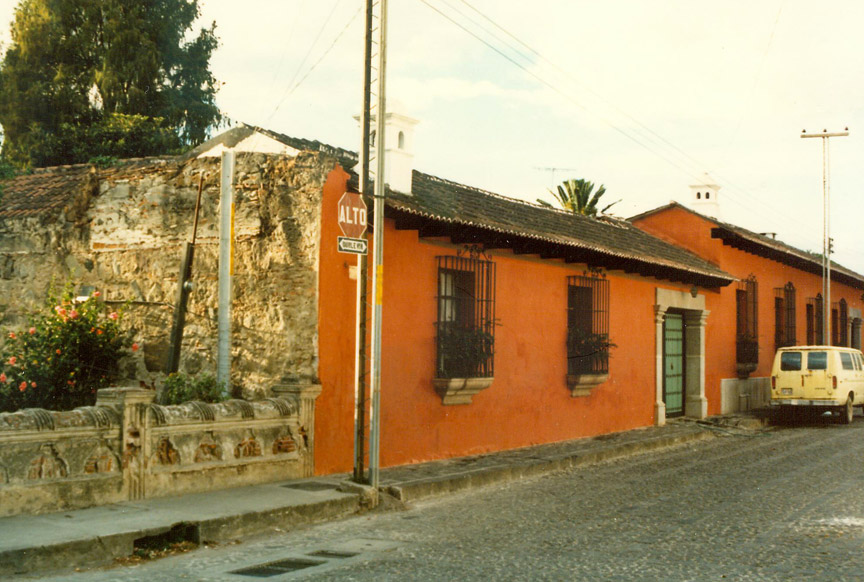 the street entrance
Hacienda is a Spanish word for an estate, usually, but not always, a vast ranch. Some haciendas were plantations, mines, or even factories. Many haciendas combined these productive activities.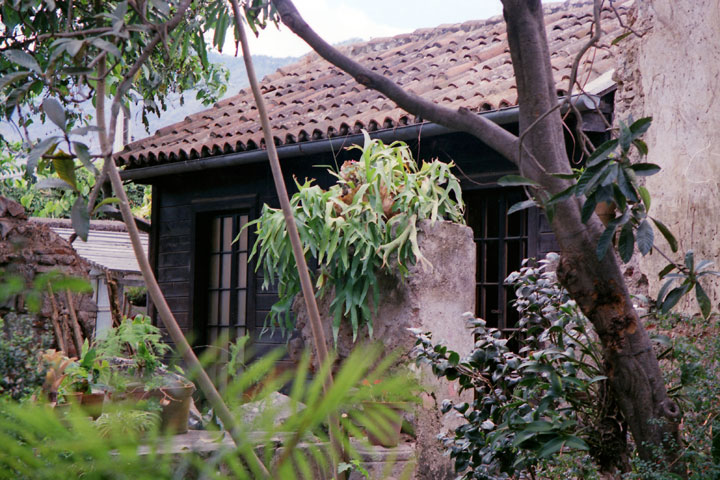 interior garden
Haciendas originated in land grants, mostly made to minor nobles, as the grandees of Spain were not motivated to leave, and the bourgeoisie had little access to royal dispensation. It is in Mexico that the hacienda system can be considered to have its origin in 1529, when the Spanish crown granted to Hernán Cortés the title of Marquis of the Valley of Oaxaca, which entailed a tract of land that included all of the present state of Morelos. Significantly, the grant included all the Indians then living on the land and power of life and death over every soul on his domains. There was no court of appeals governing a hacienda. The unusually large and profitable Jesuit hacienda Santa Lucia near Mexico, established in 1576 and lasting to the expulsion in 1767, has been reconstructed by Herman W. Konrad (1980) from archival sources. This reconstruction has revealed the nature and operation of the hacienda system in Mexico, its serfs, its systems of land tenure, the workings of its isolated, interdependent society.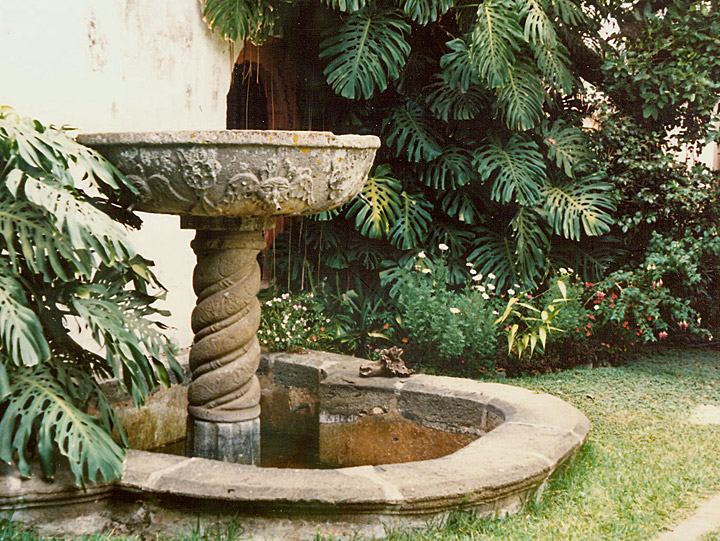 In most of Latin America the old holdings remained. In Mexico the haciendas were abolished by law in 1917 during the revolution, but remnants of the system affect Mexico today. In rural areas, the wealthiest people typically affect the style of the old hacendados even though their wealth these days derives from more capitalistic enterprises.
Text from Wikipedia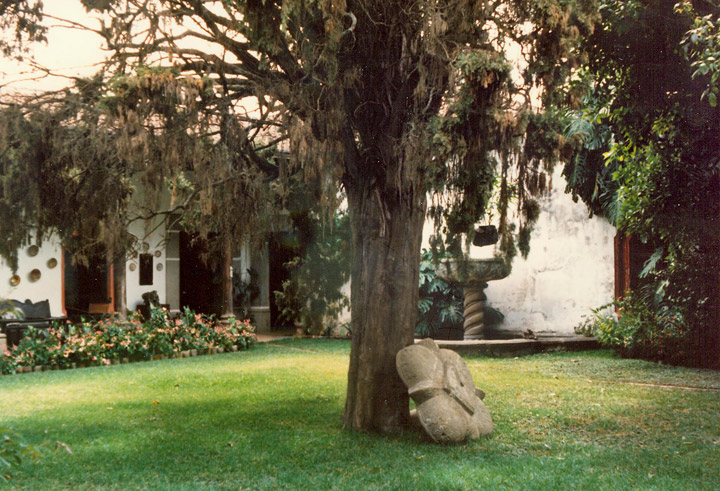 residence as seen from the garden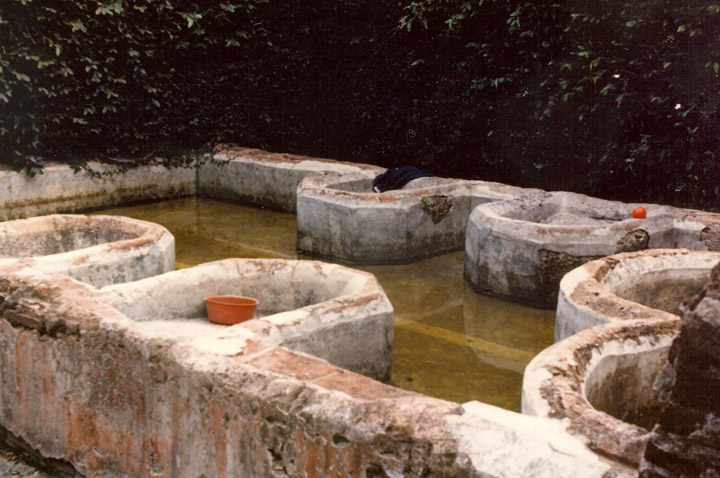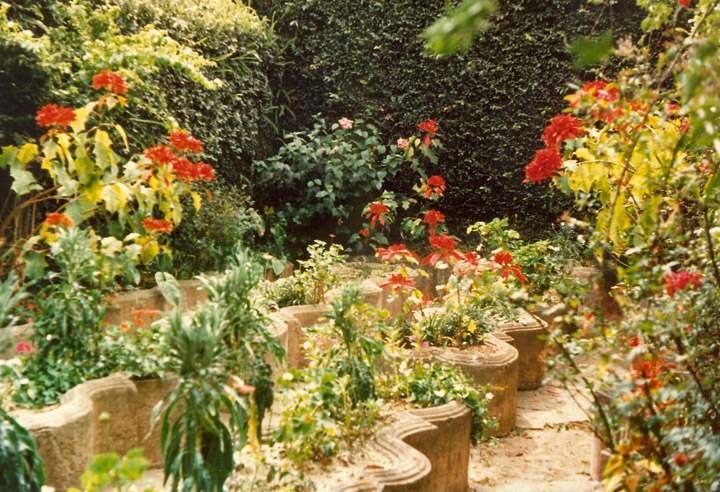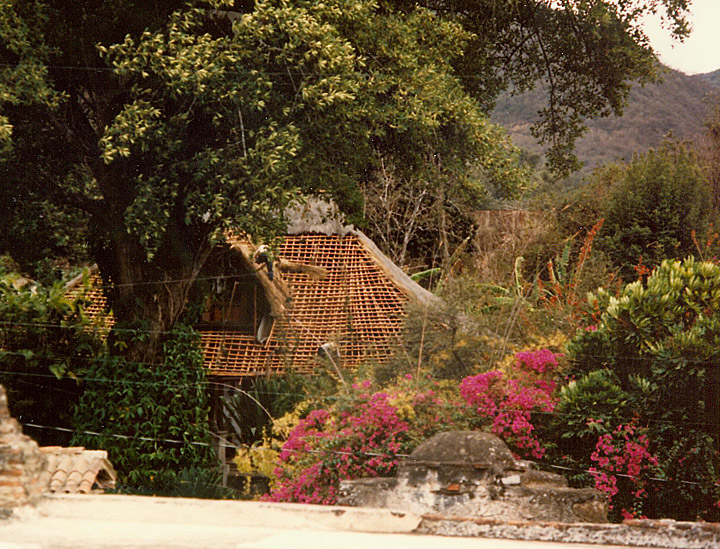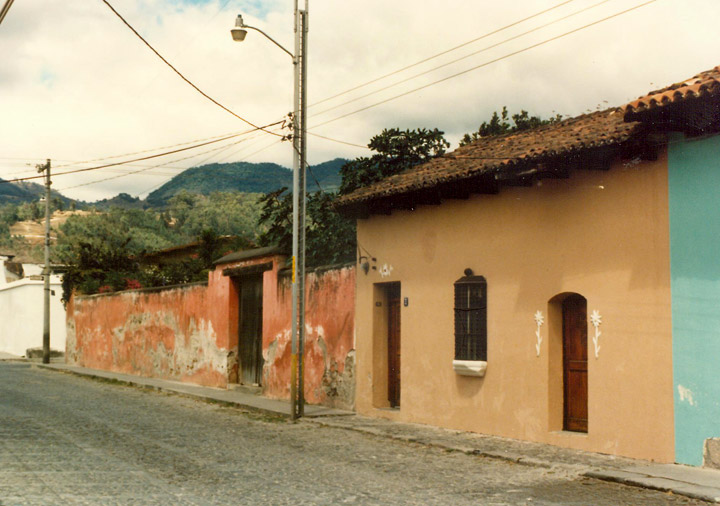 another colonial residence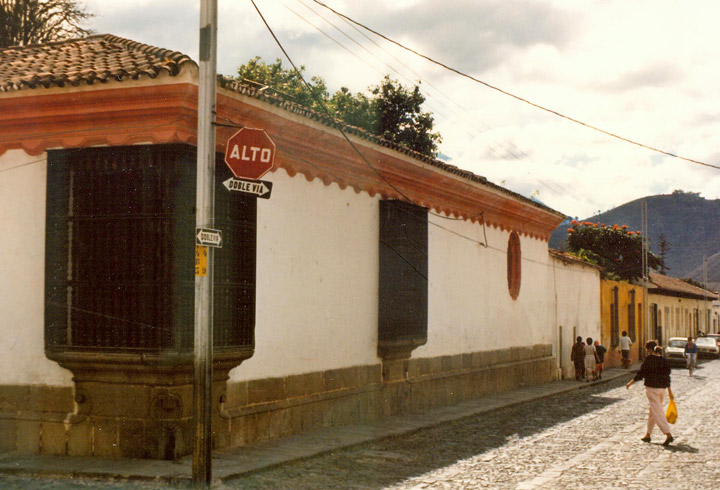 view from the street
---
---