Flores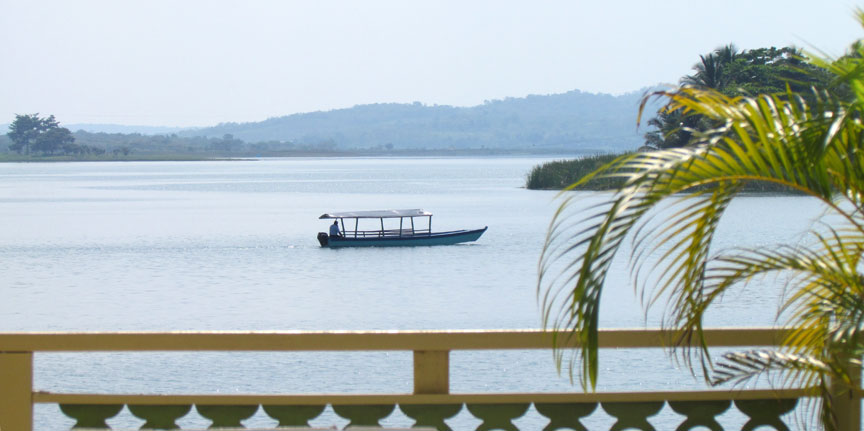 Lake Peten Itza
Flores is the capital city of Petén department of Guatemala.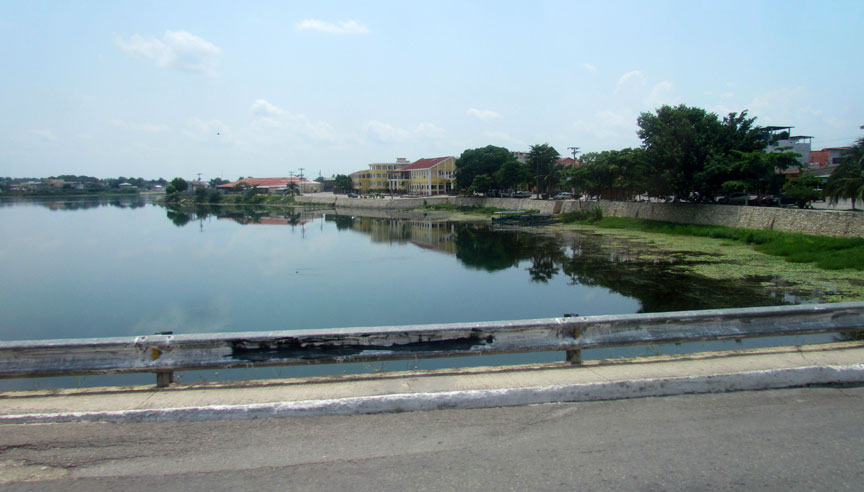 Flores serves as the municipal seat for the surrounding municipality, with which it shares a name (population 22,600).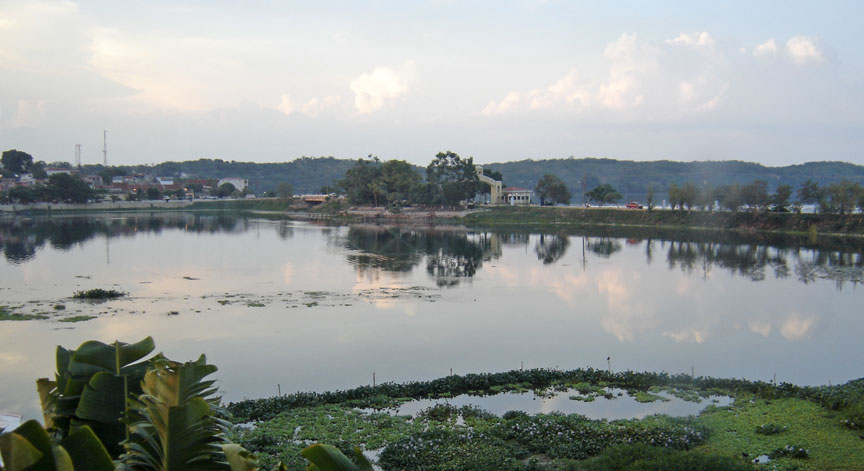 The old part of the city is located on an island on Lake Peten Itza, connected to the mainland by a short causeway. On the mainland are the suburb towns of Santa Elena and San Benito.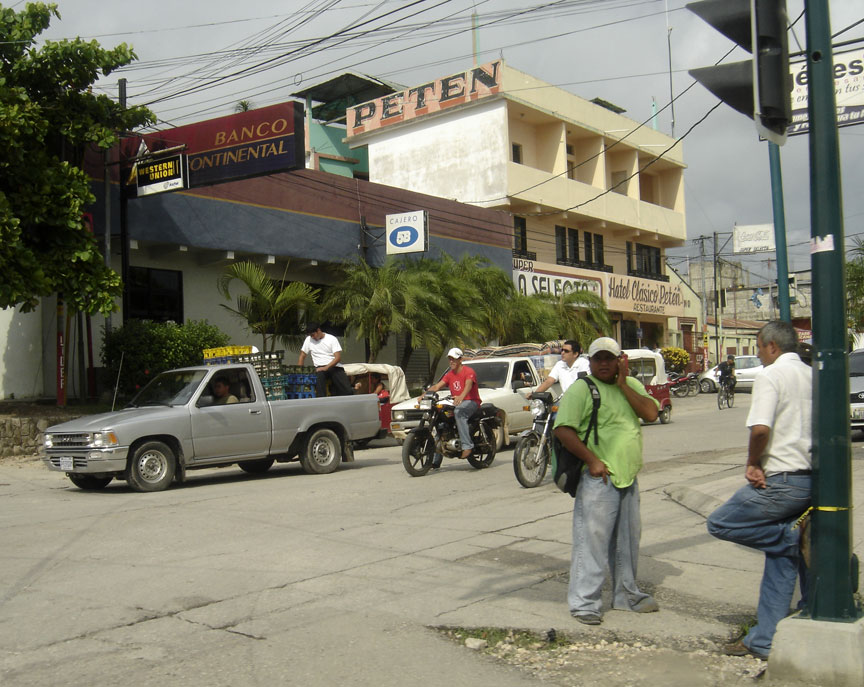 In Pre-Columbian times, Flores was the Maya city of Tayasal.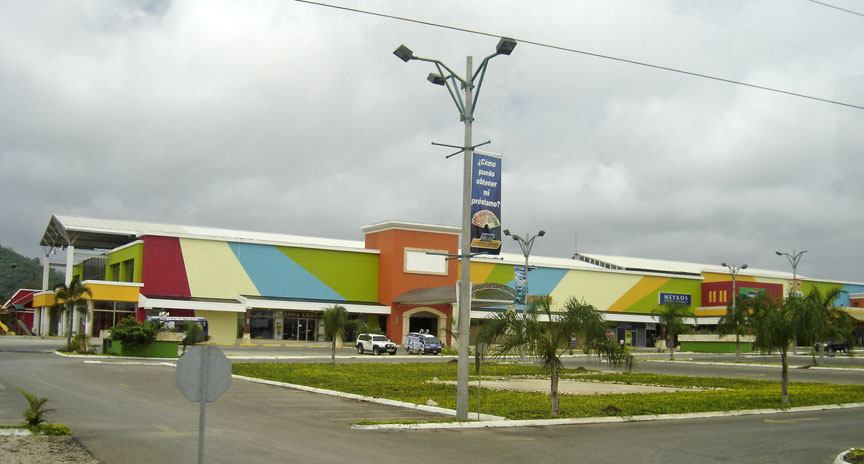 shopping plaza
Flores is served by the Santa Elena International Airport but commonly known as Mundo Maya International Airport. Several International flights are served but mainly all of them stop first on Guatemala City's La Aurora International Airport.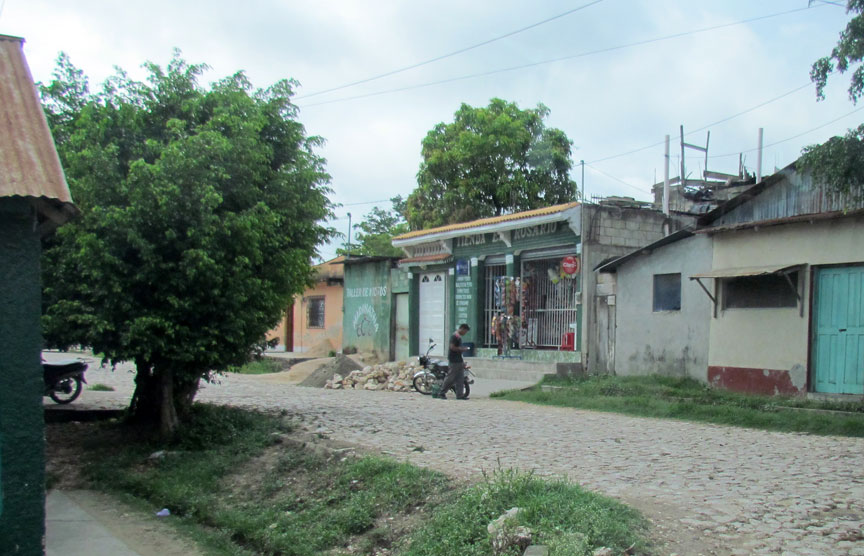 The Itza left the Yucatán region in the 13th century and built the city later known as Tayasal as their capital. They called it Noh (Nohoch) Petén, literally "City Island". It was also called Tah Itzá, or Place of the Itzá.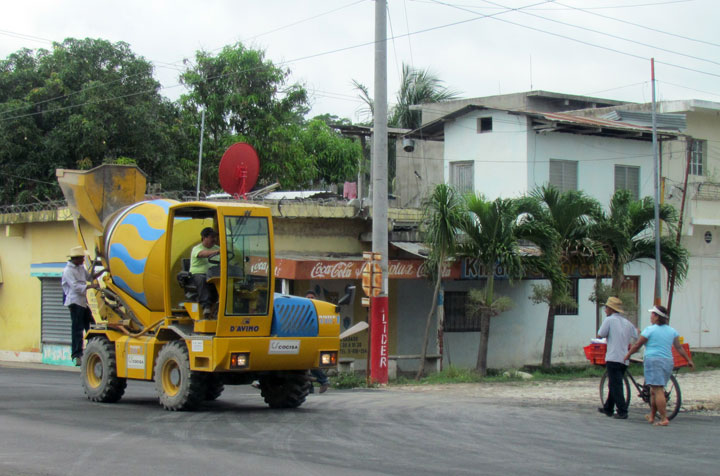 It was here, on the island of Flores on the shore of Lake Petén Itzá, that the last independent Maya state held out against the Spanish conquerors. In 1541, Hernán Cortés came to the island, on route to Honduras, but needed to move on and did not try to conquer it.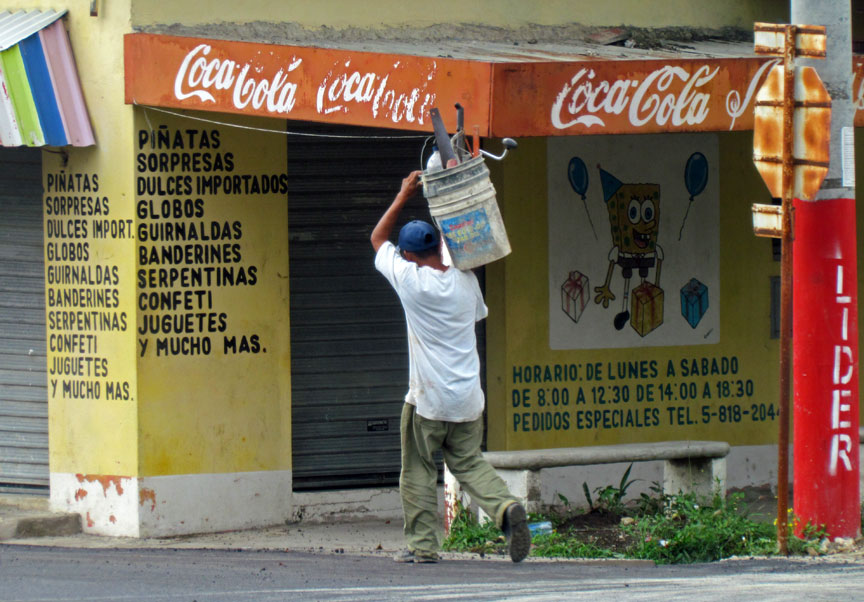 The Spanish did not manage to conquer the island until 1697, when they marched in, attacked via boats, and destroyed it. Those who could flee did so, and many Itzá people hid in the jungle for years. From the ruins of Noh Petén arose the modern city of Flores.
Text from Wikipedia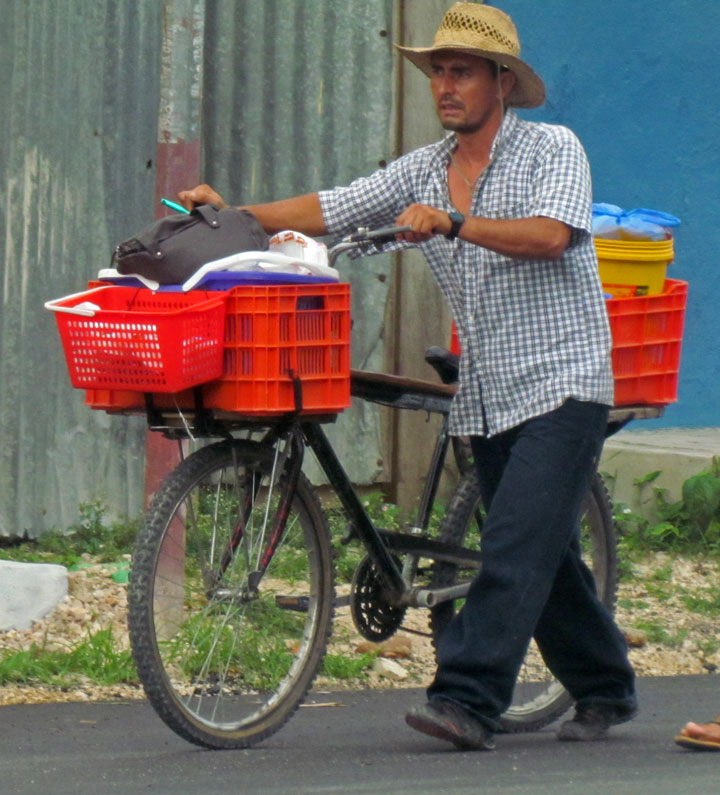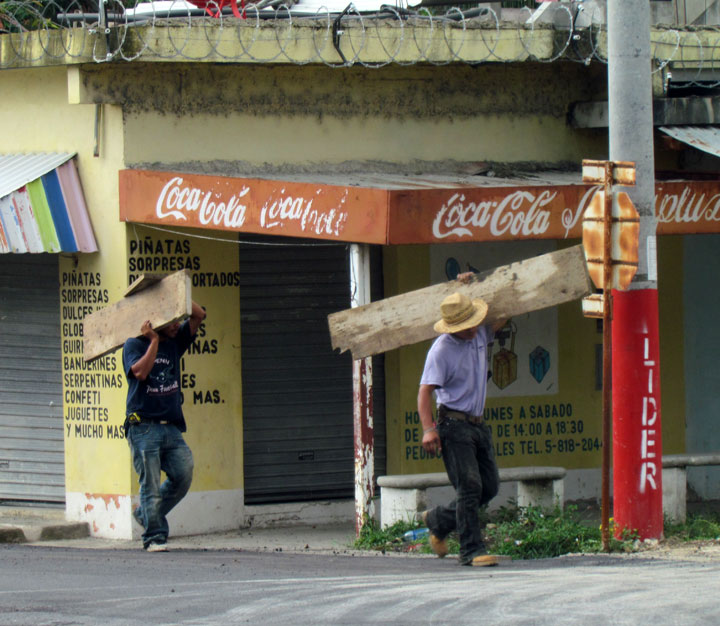 ---
Hotel on Lake Peten Itza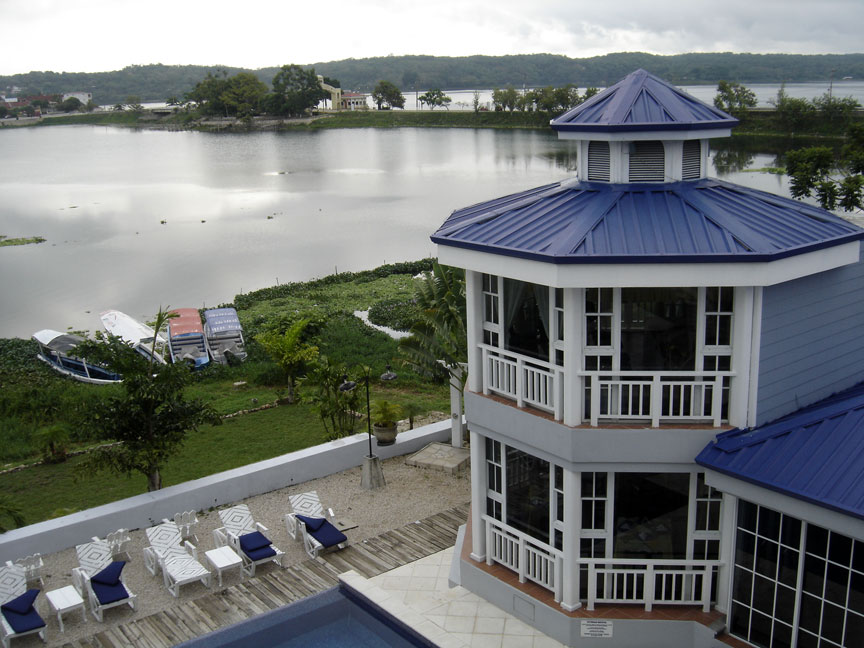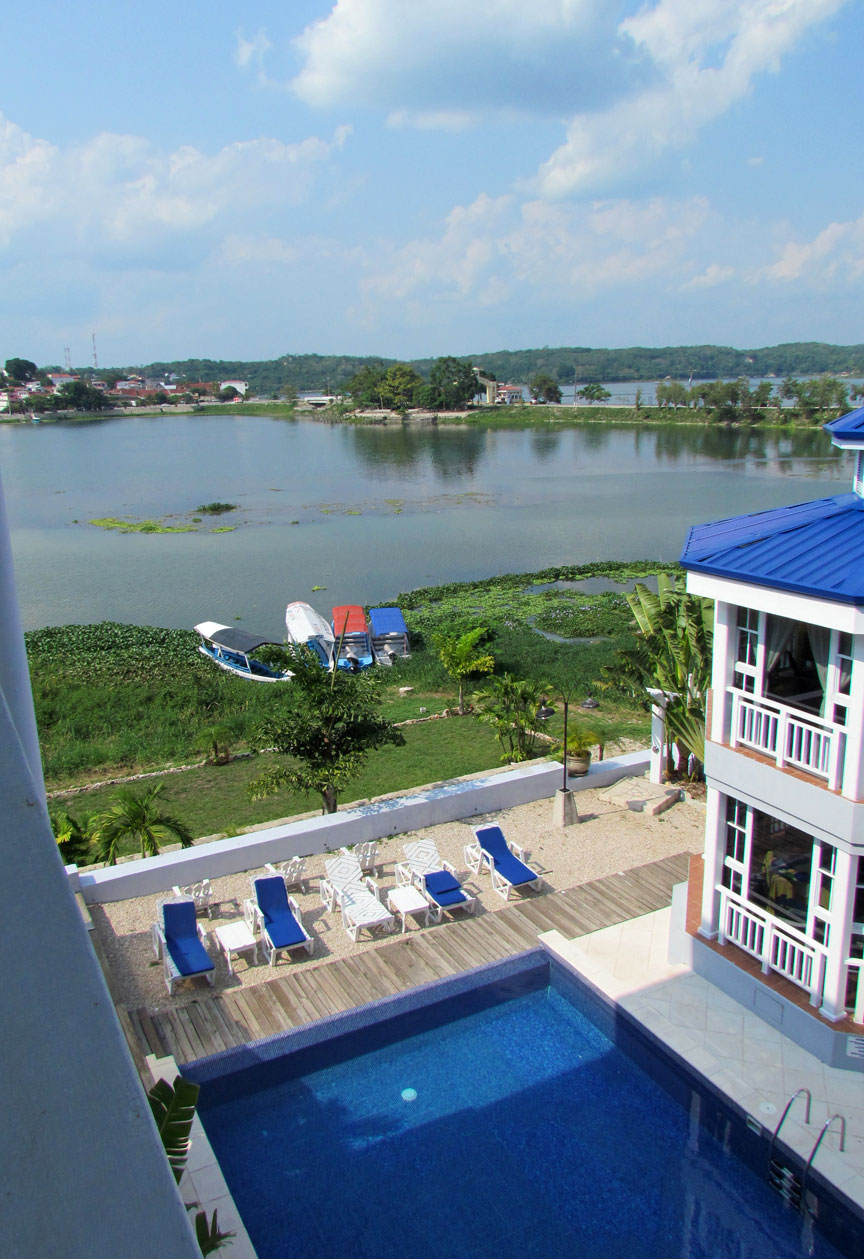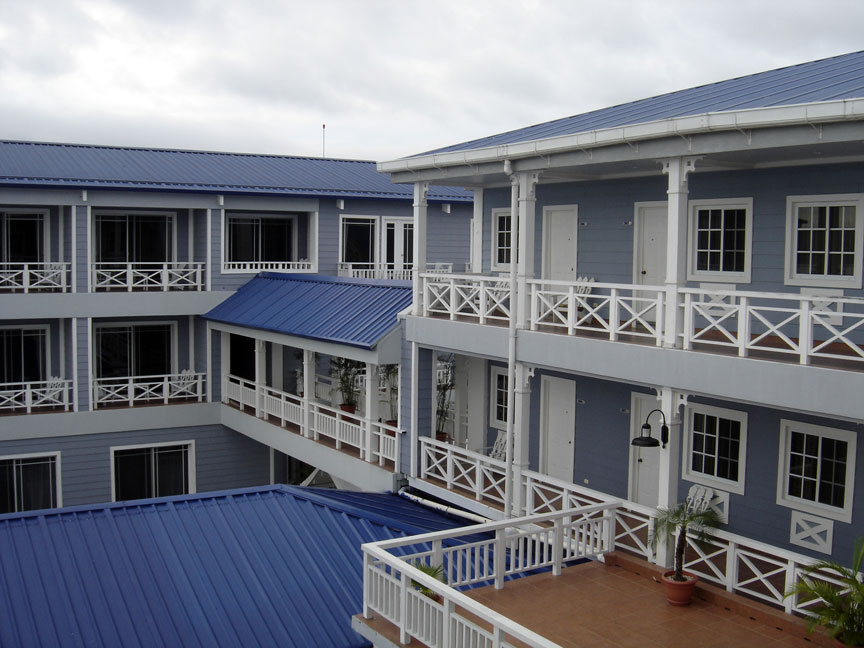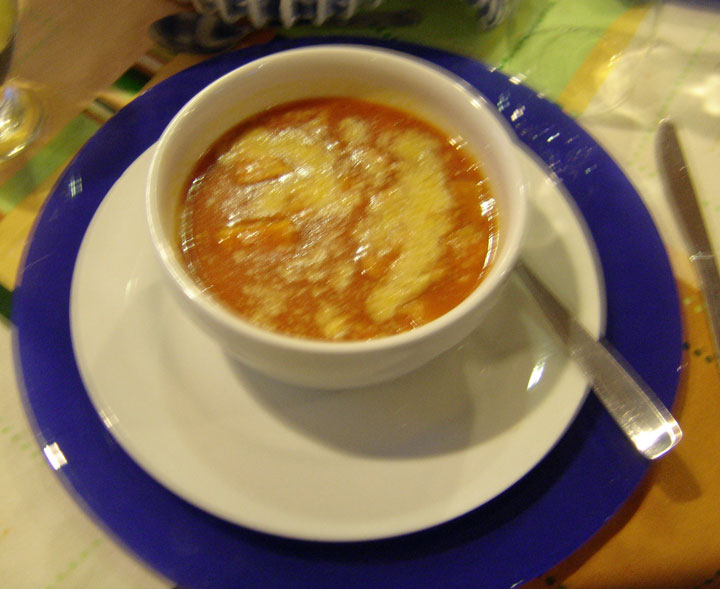 taco soup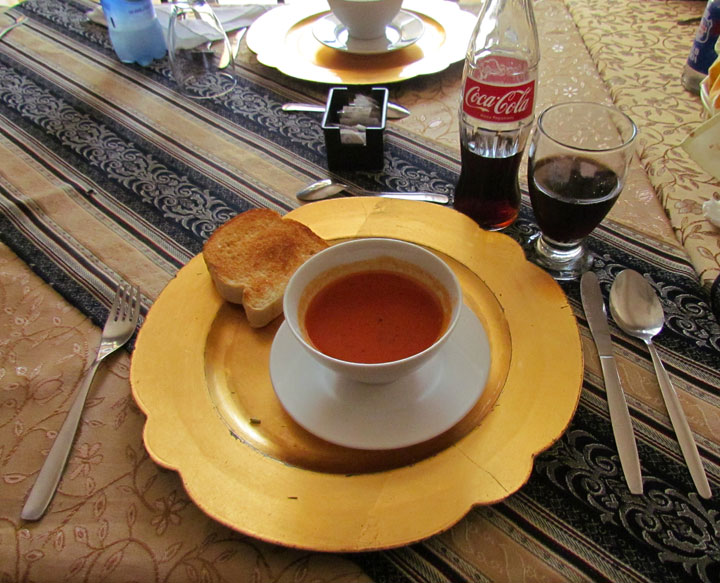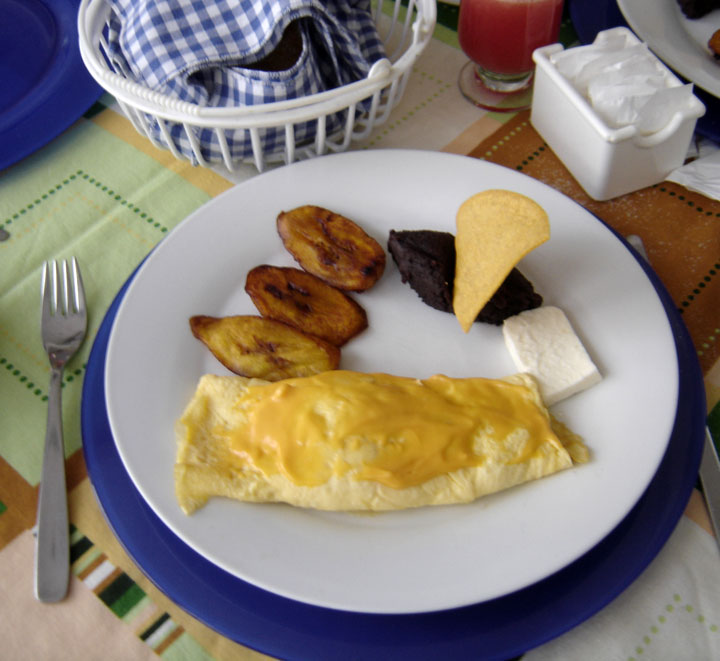 breakfast plate

at day end on Lake Peten Itza
---
The Road to Tikal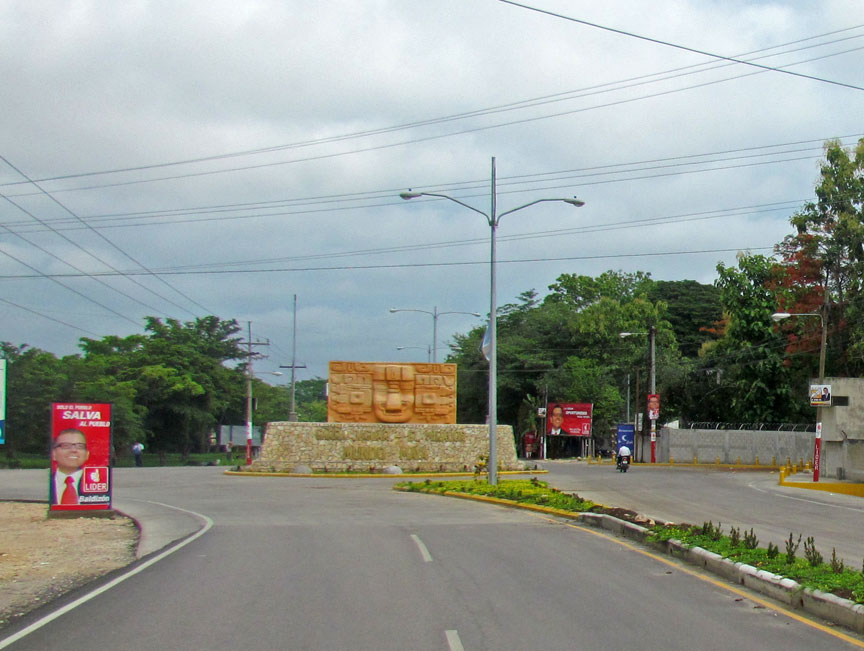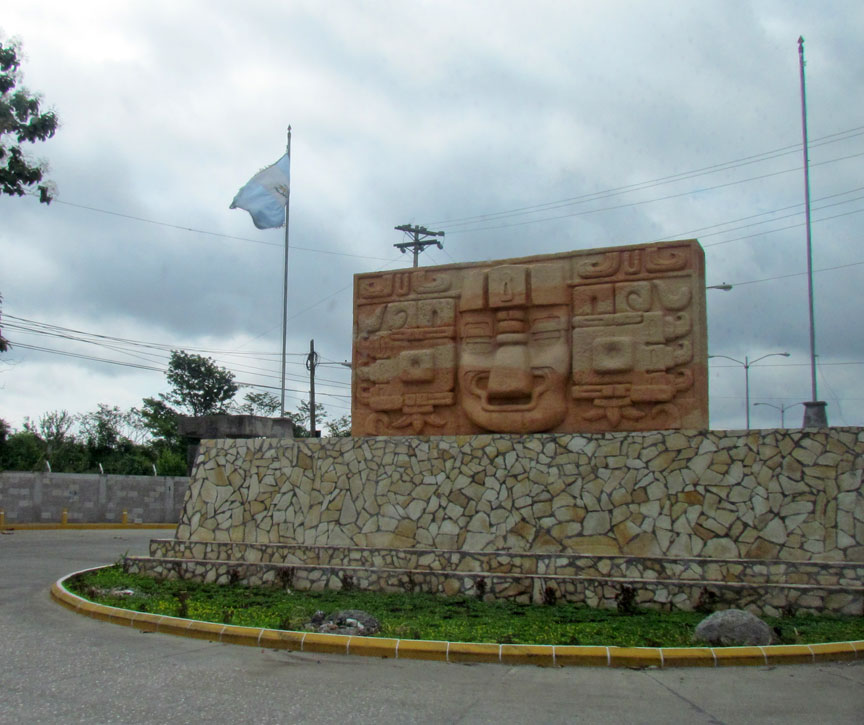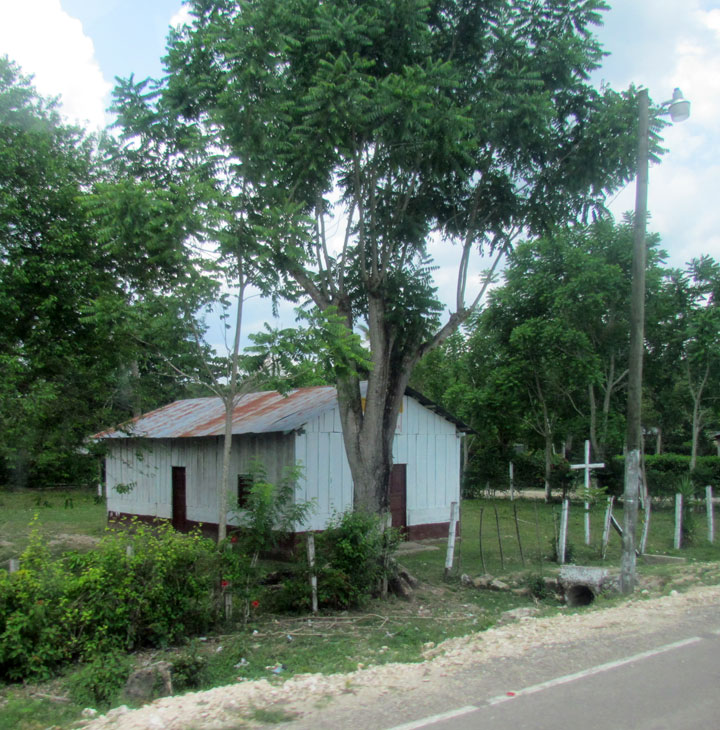 church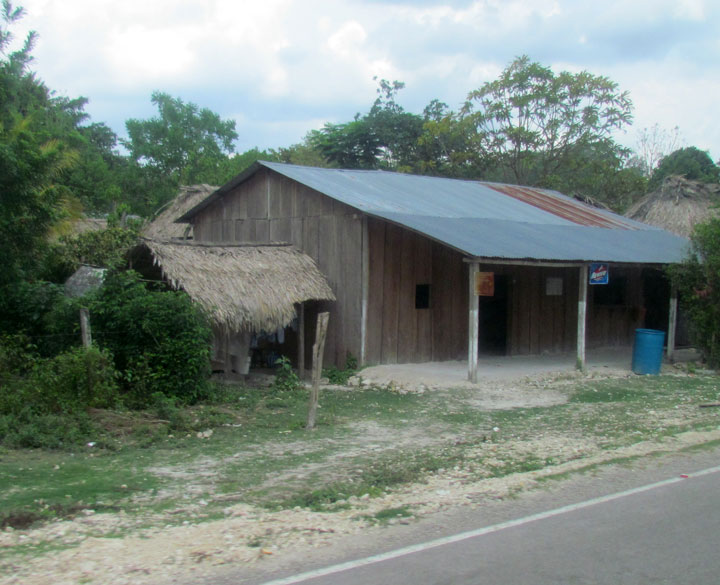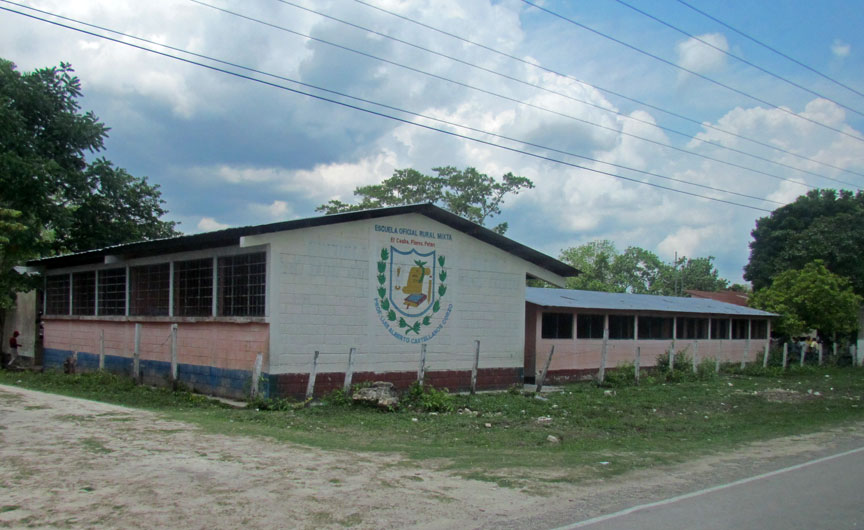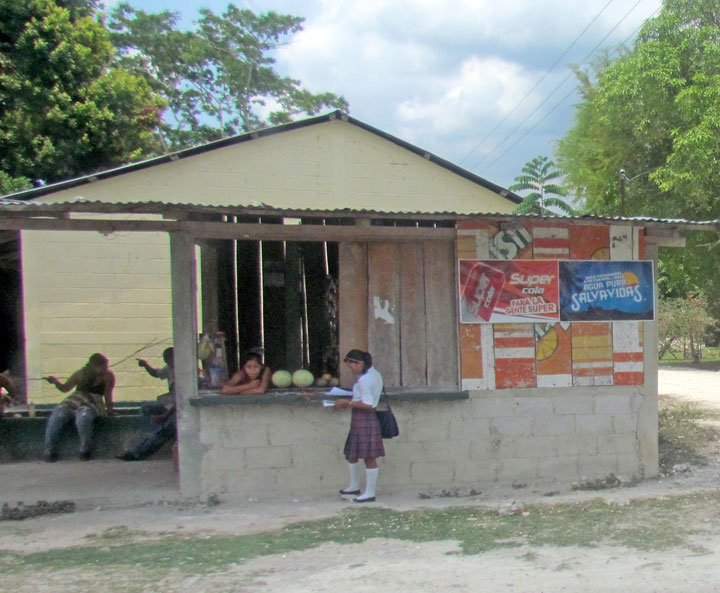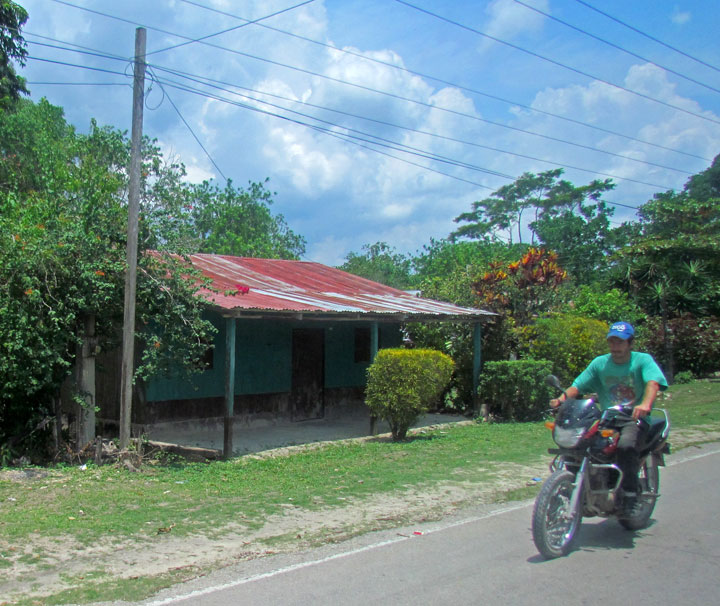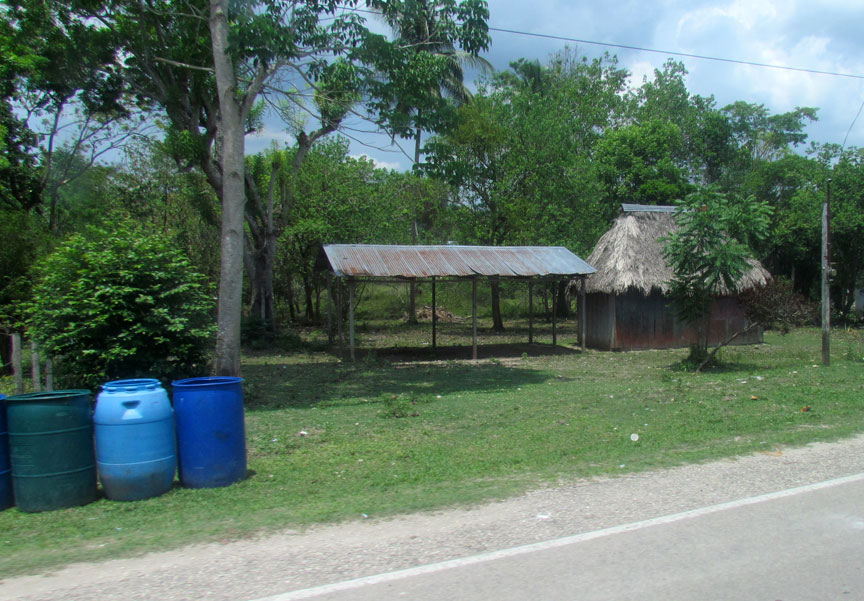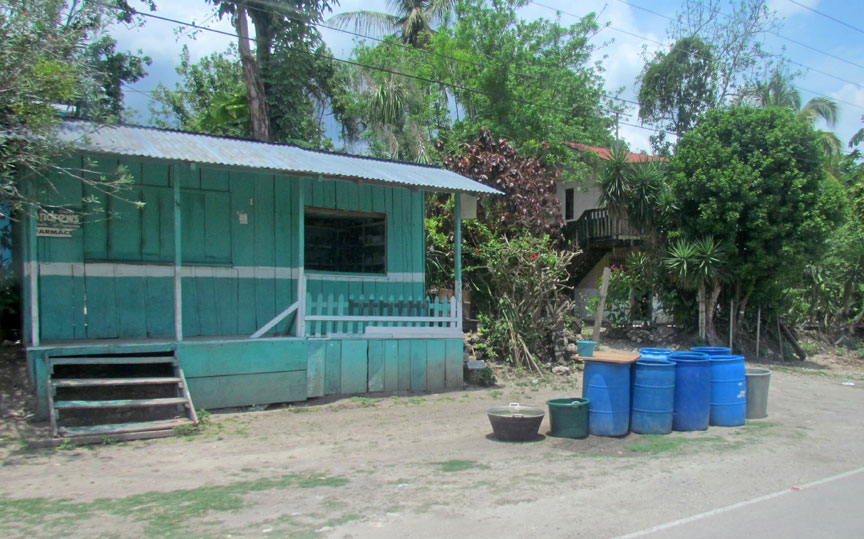 blue water cans waiting to be filled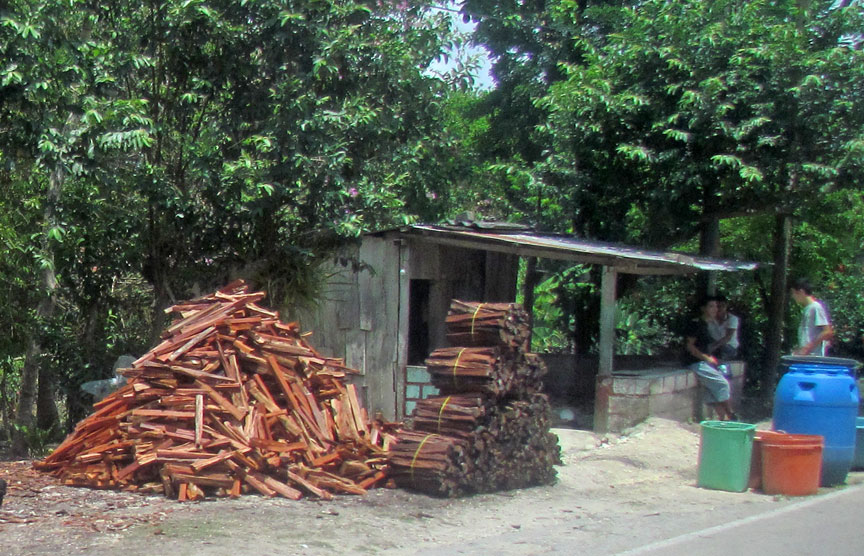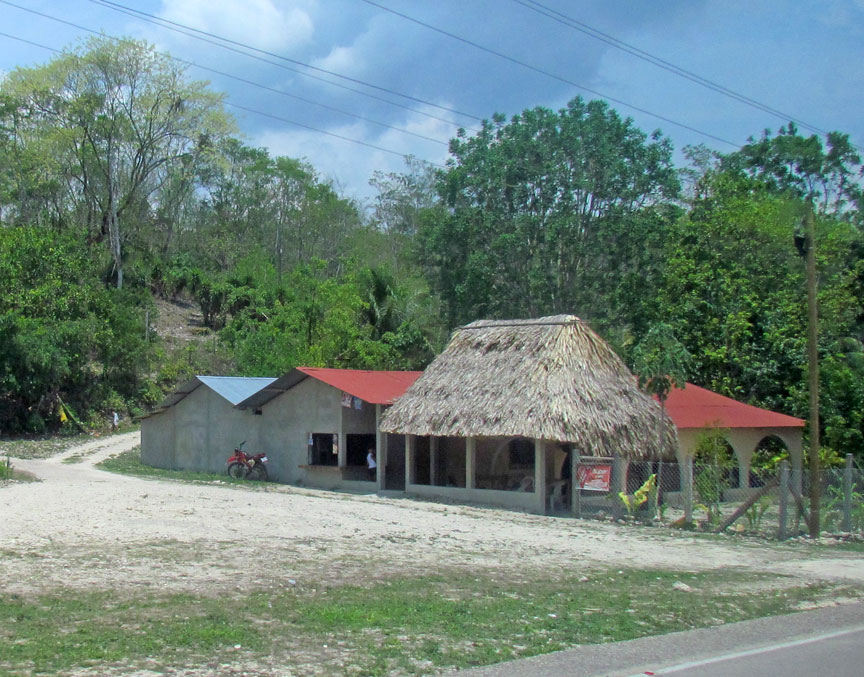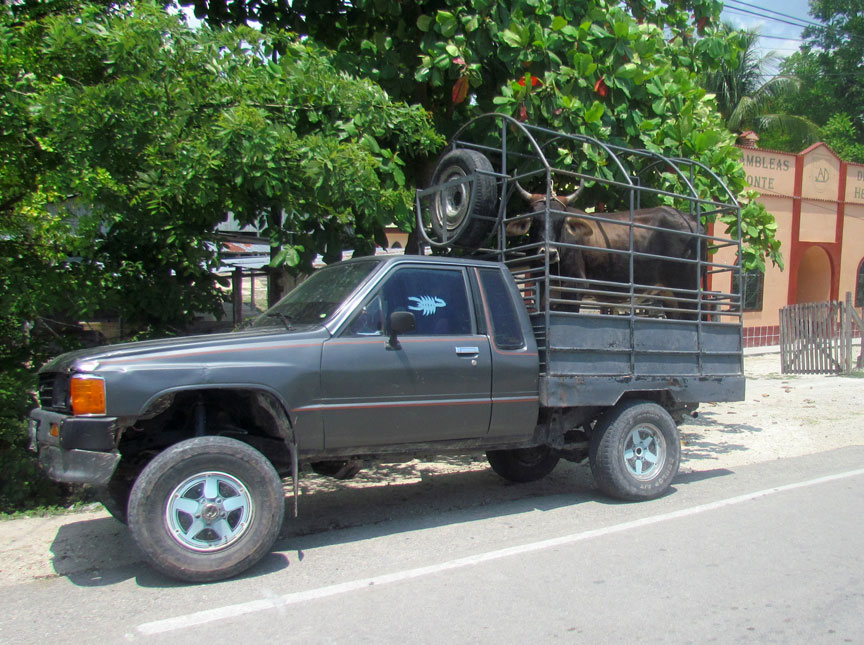 bull going for a ride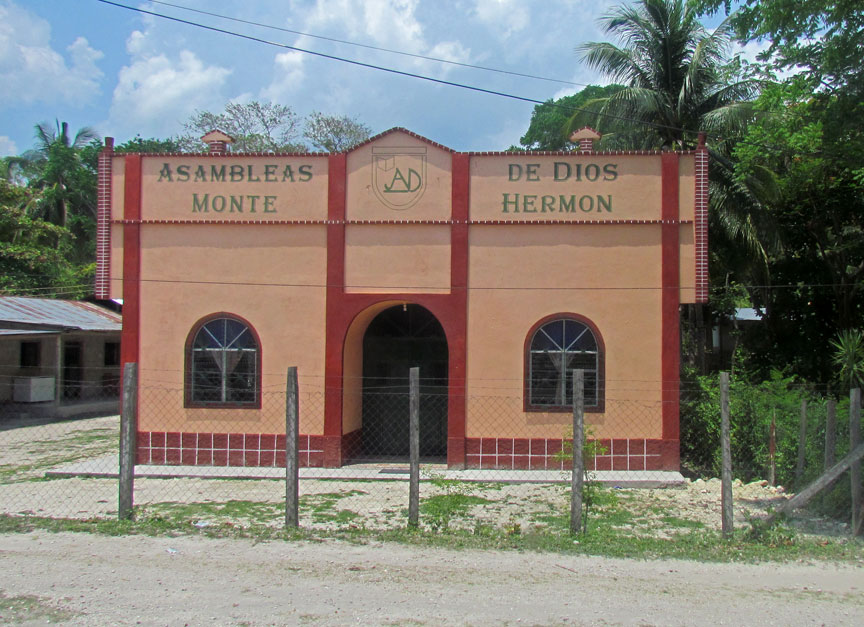 Protestant Church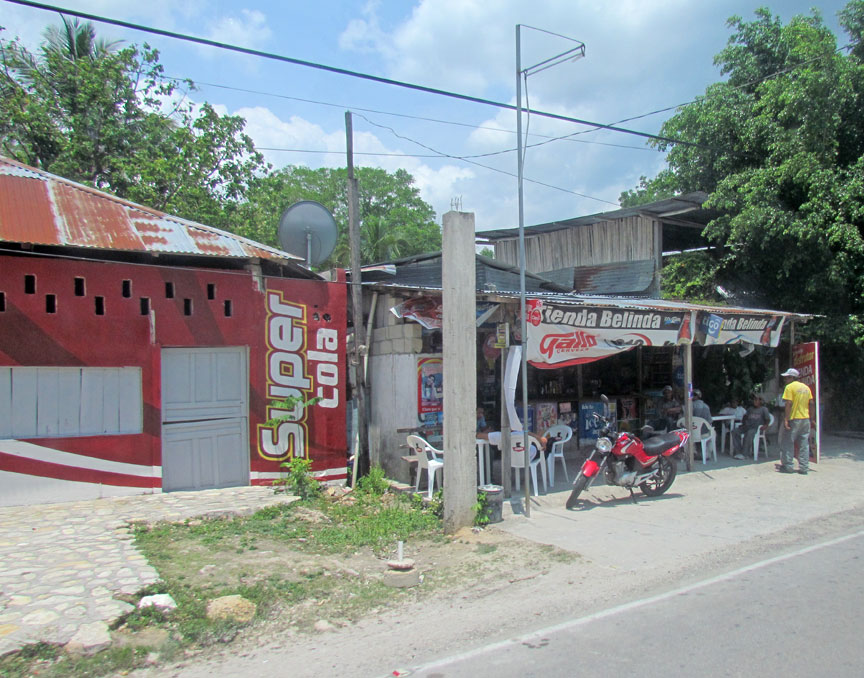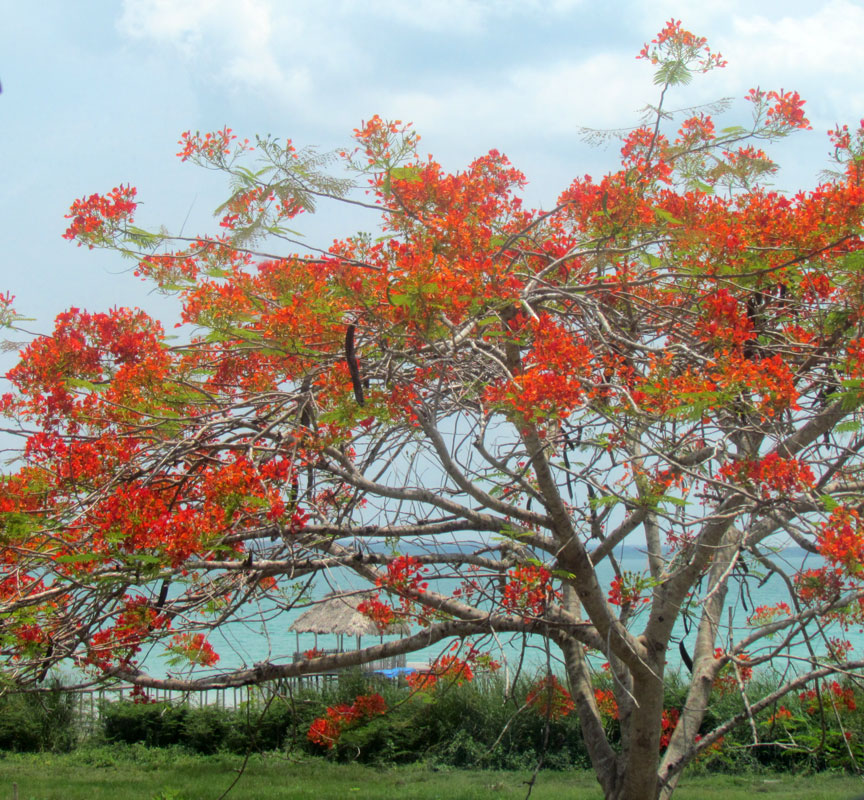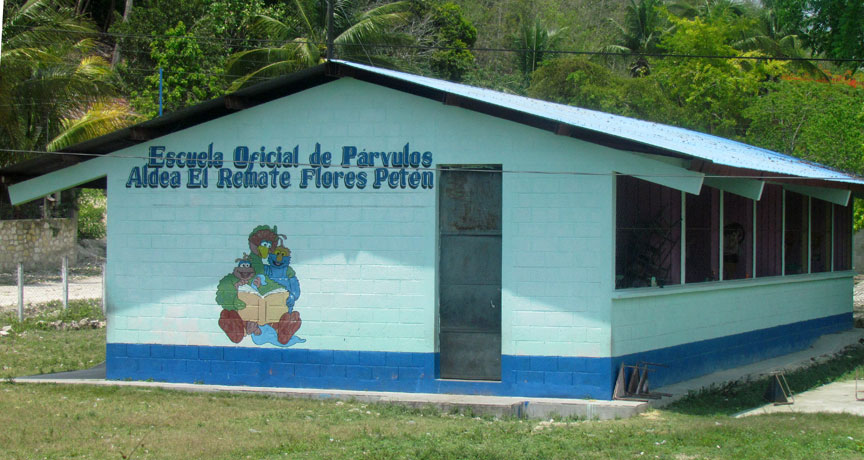 school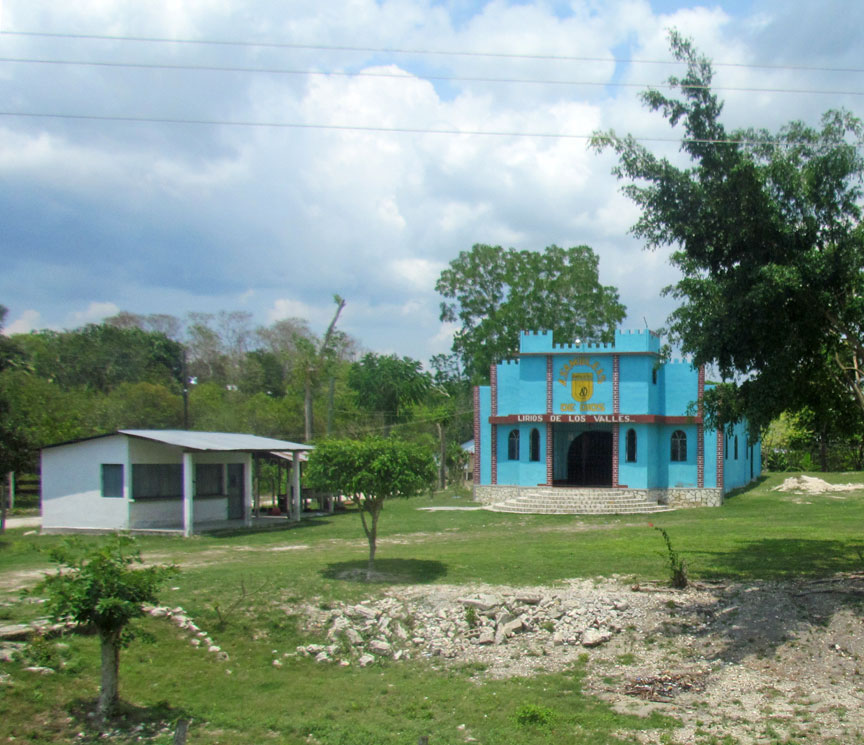 ---
---