Riverton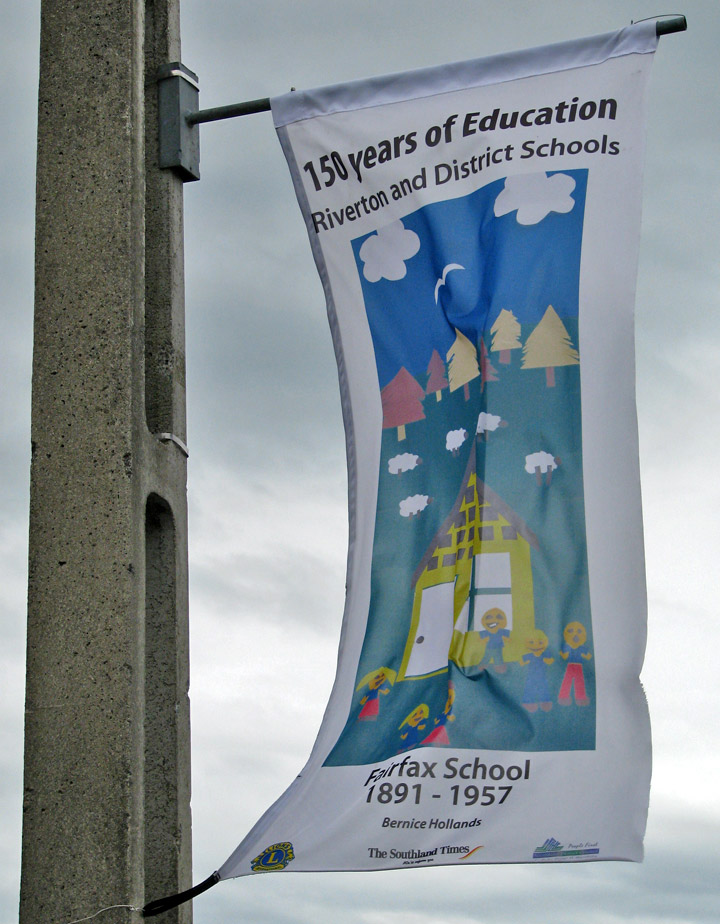 Riverton
Riverton or Aparima is a small town at the south of the South Island of New Zealand. It is in the Southland region and lies at the western end of Oreti Beach, 30 kilometers west of Invercargill on the Southern Scenic Route. It is approx. 45 km from Stewart Island and provides a safe harbor from the Foveaux Straight.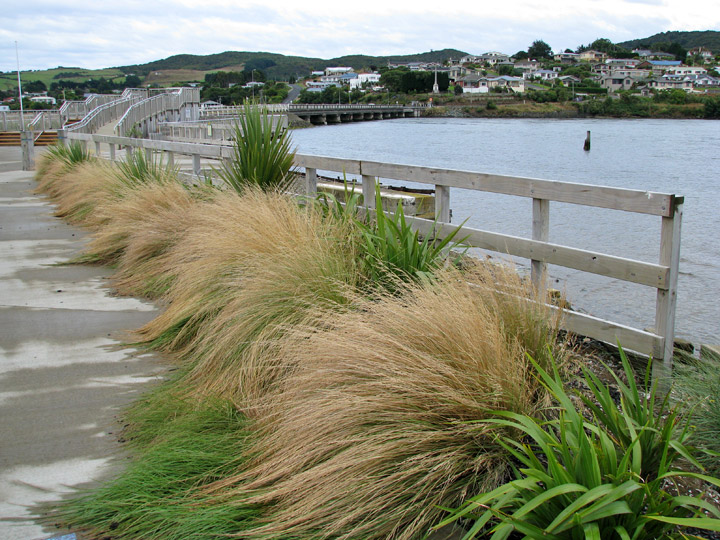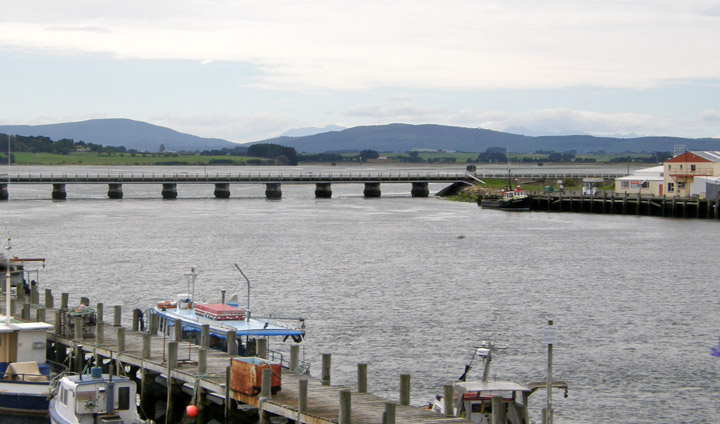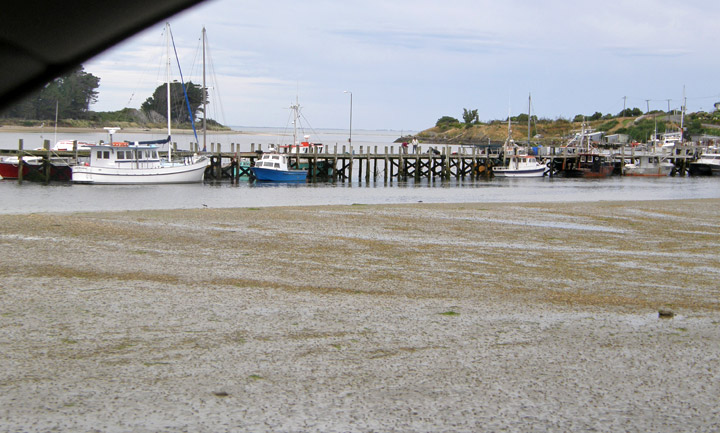 at low tide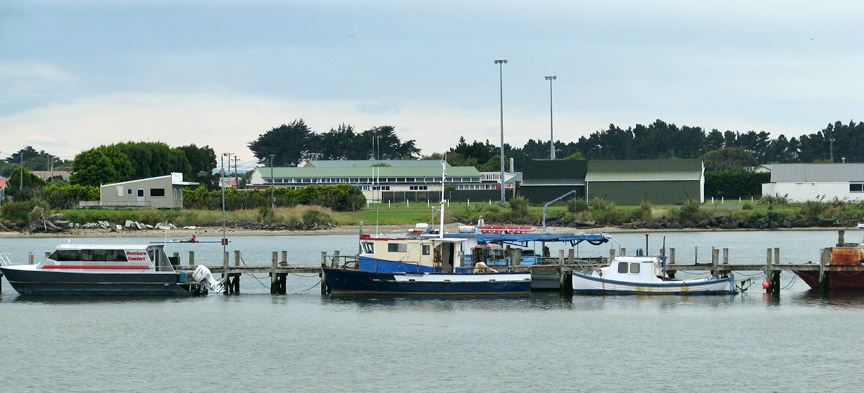 sports centre in background
The Pourakino and Aparima Rivers empty into Foveaux Strait at Riverton. Riverton's population is currently about 1900 people, and its main industry is fishing. However farming (esp. dairying) is fast becoming the industry of influence as the fishing slowly dries up. The fish factory based on its main wharf has recently been sold to a meat butchery (early 2008) which means a real change for the town.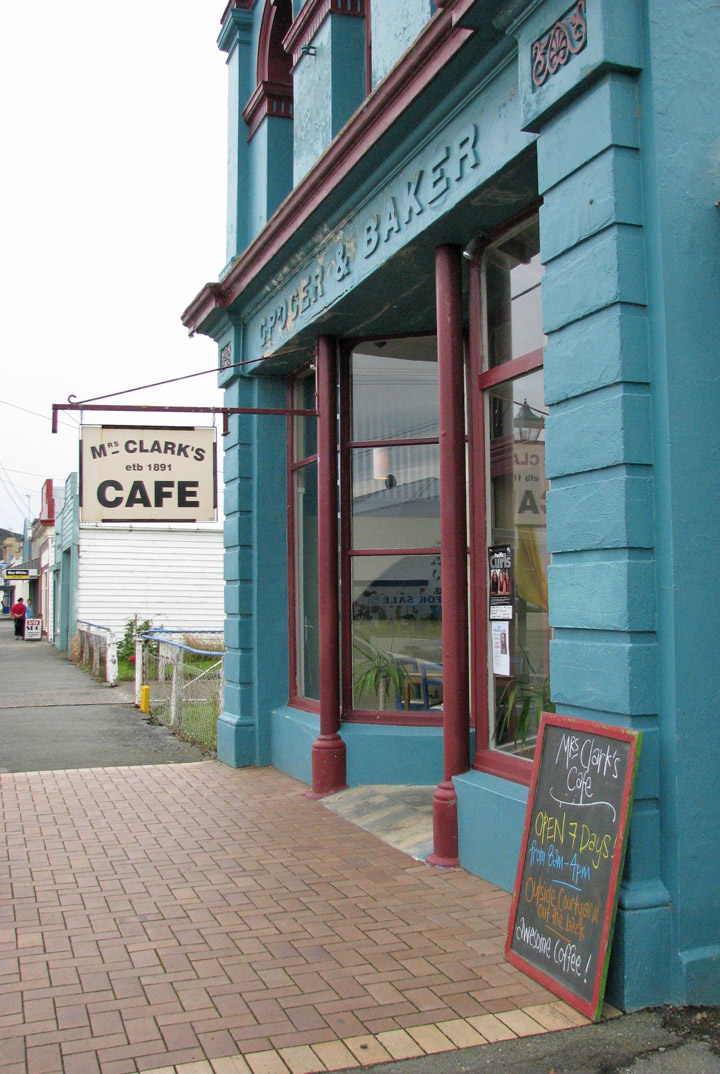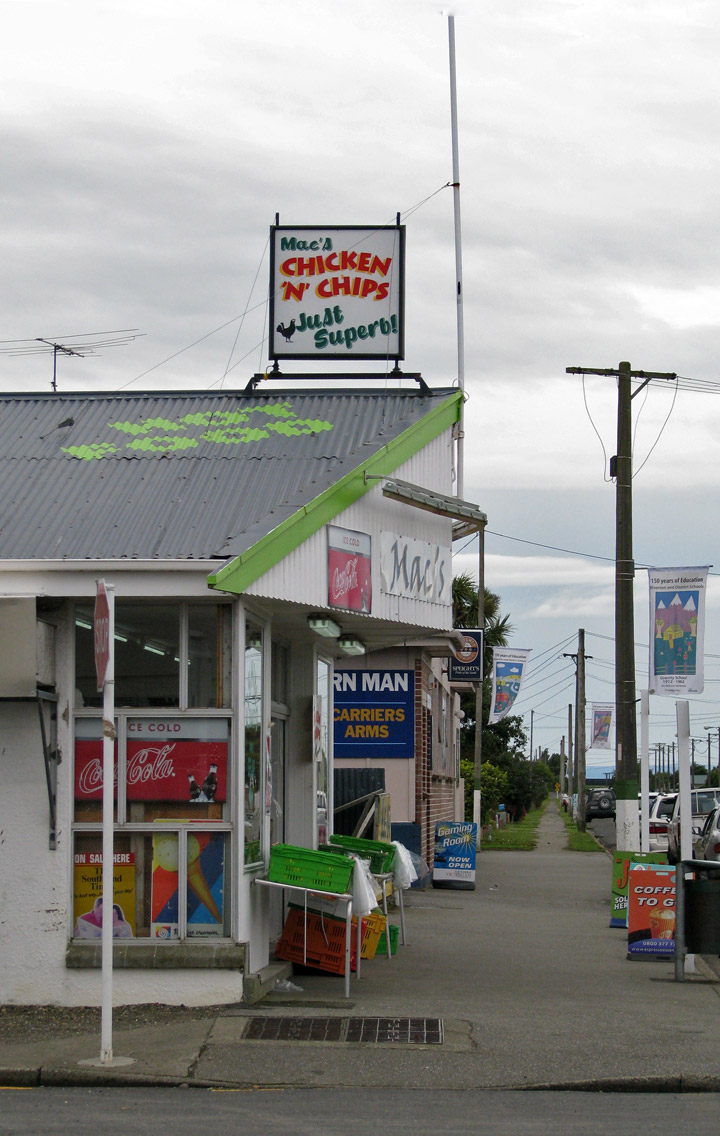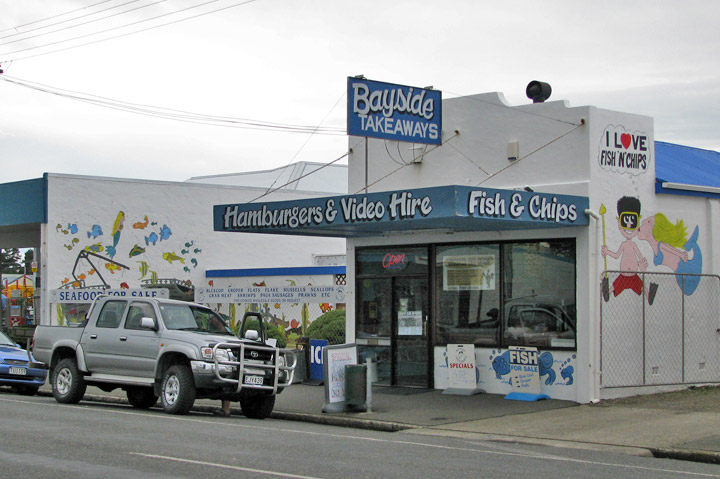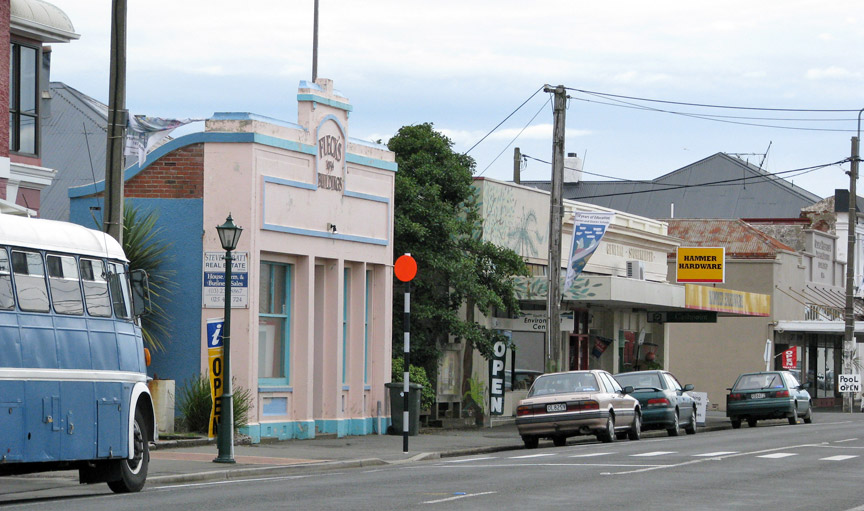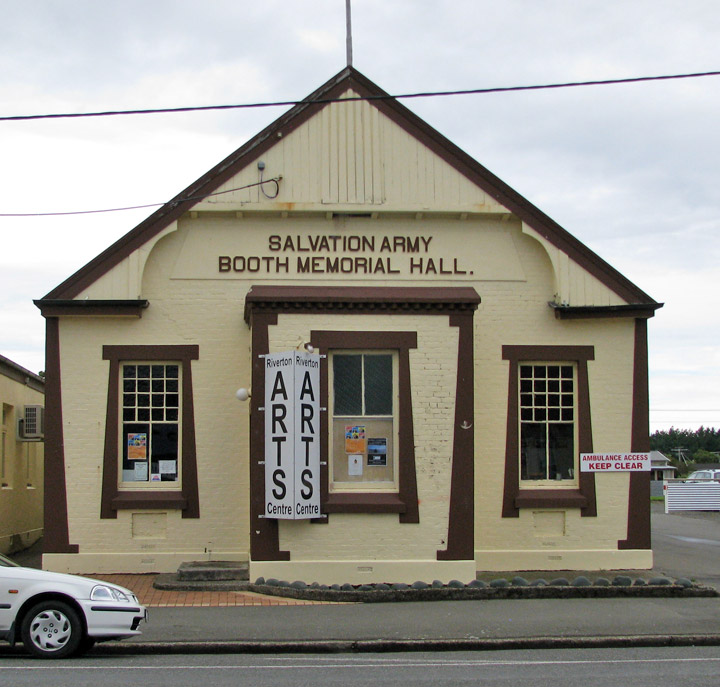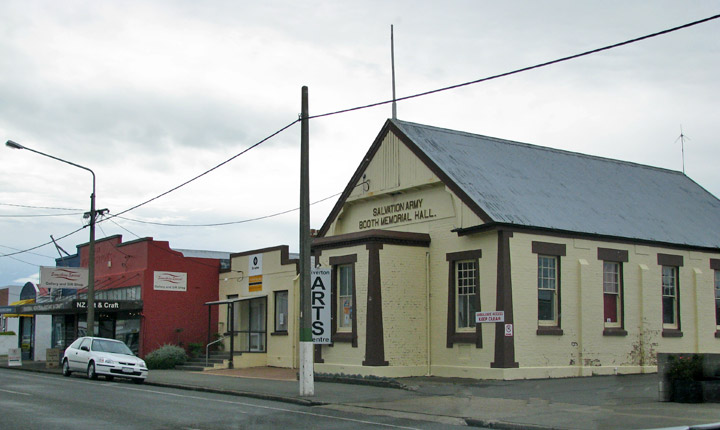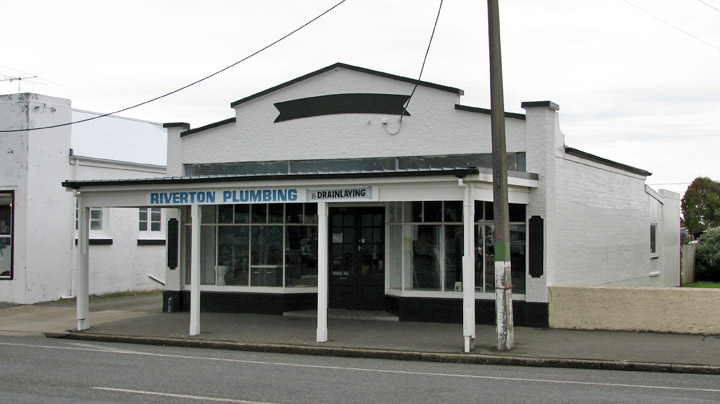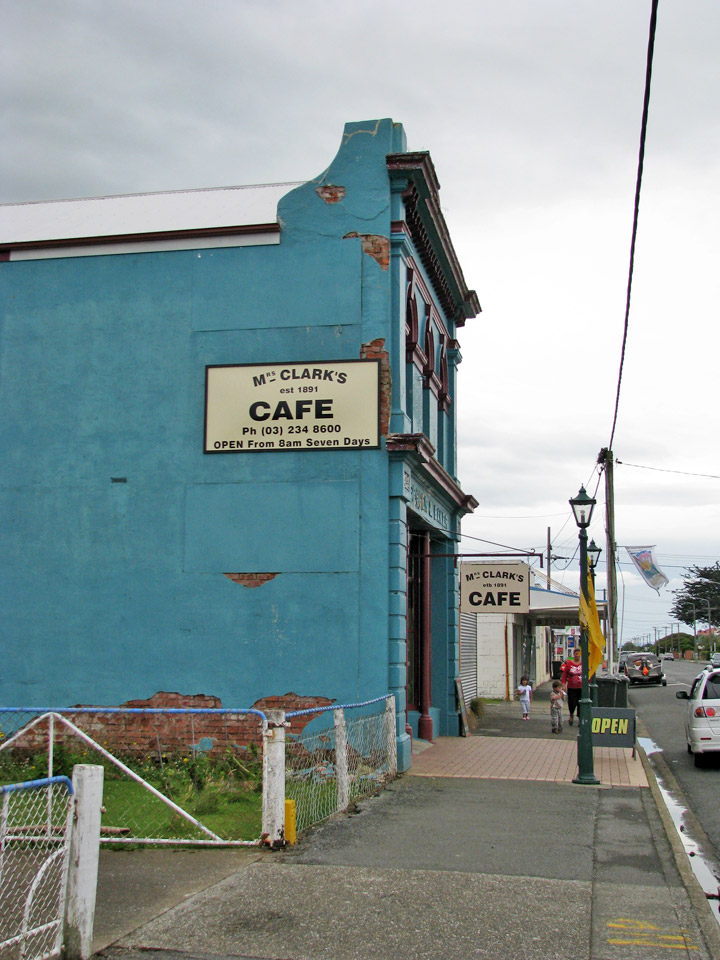 Real estate has been the biggest boom of late which has seen prices rise over 300 - 500 percent. In 2005 there was one main estate agent but as of 2008 the town has up to 6 at any one time. This is mainly due to the recent economic boom in NZ and the fact that Riverton is the only real safe swimming beach and holiday destination for the whole of Southland.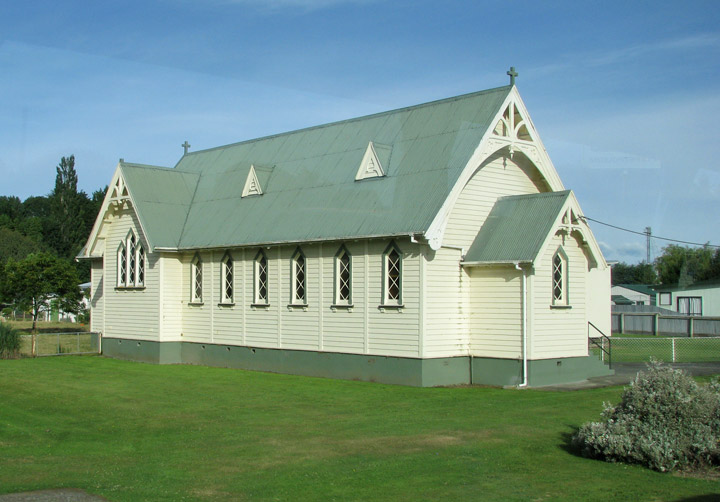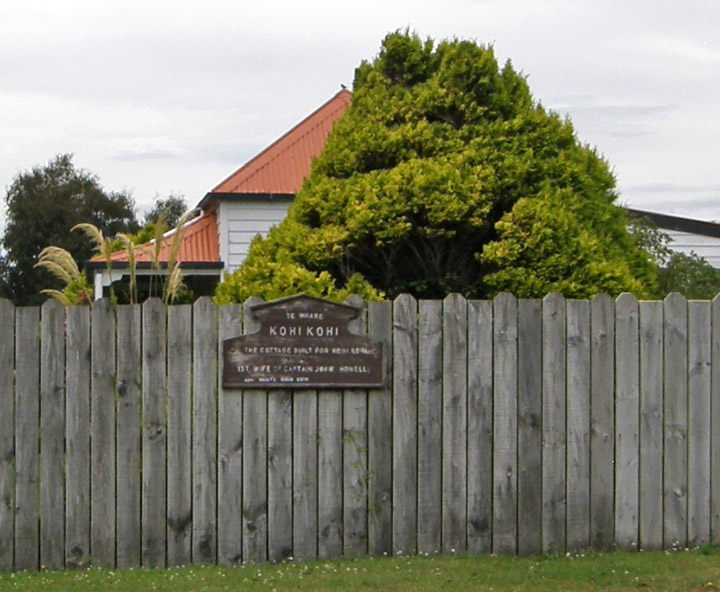 oldest house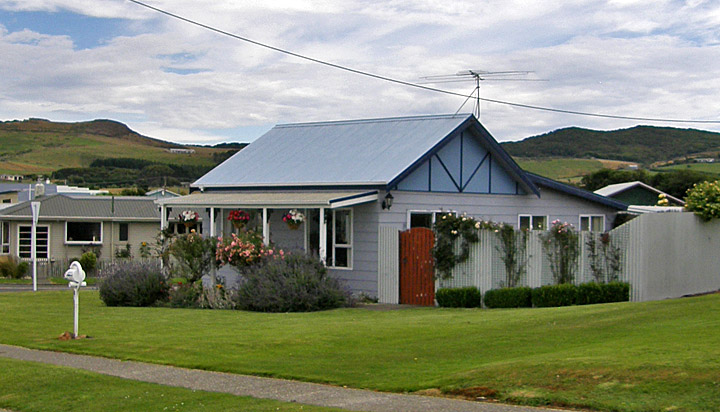 typical residence
The large camping ground which was only one block off the beach has been bought by land developers and is sliced up into house lots. This leaves one small camping ground up on the hill and very limited other accommodation.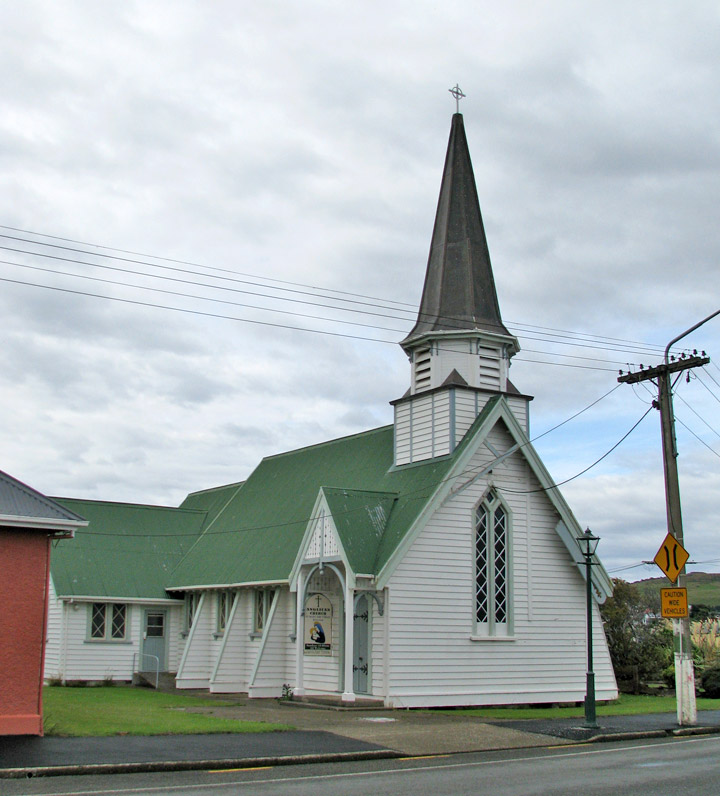 Anglican church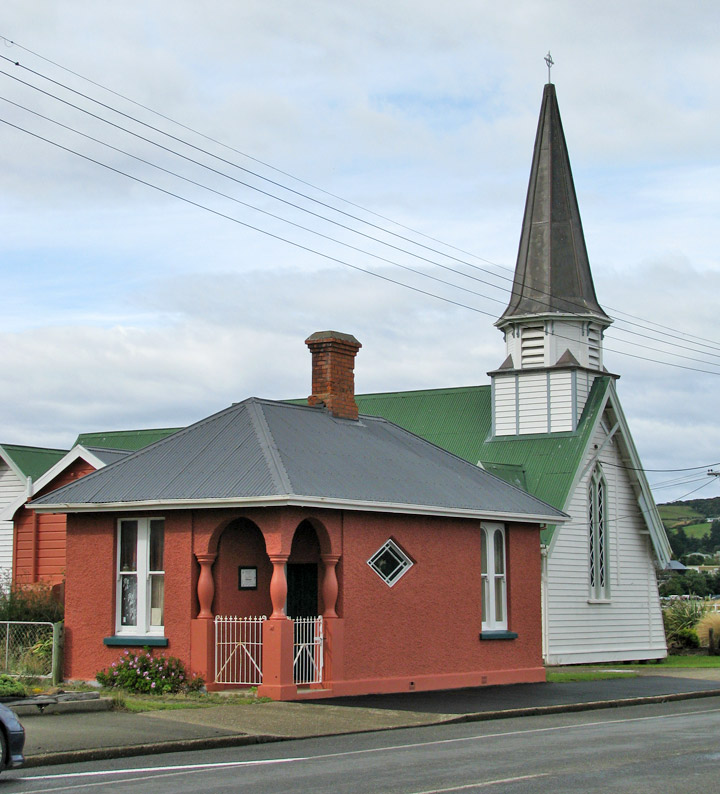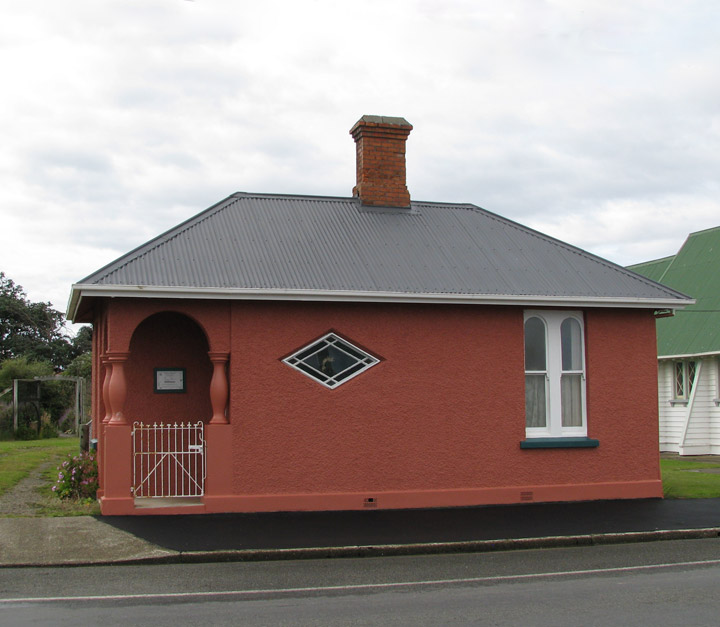 It has a high school called Aparima College (years 7-13), and a primary school called Riverton Primary.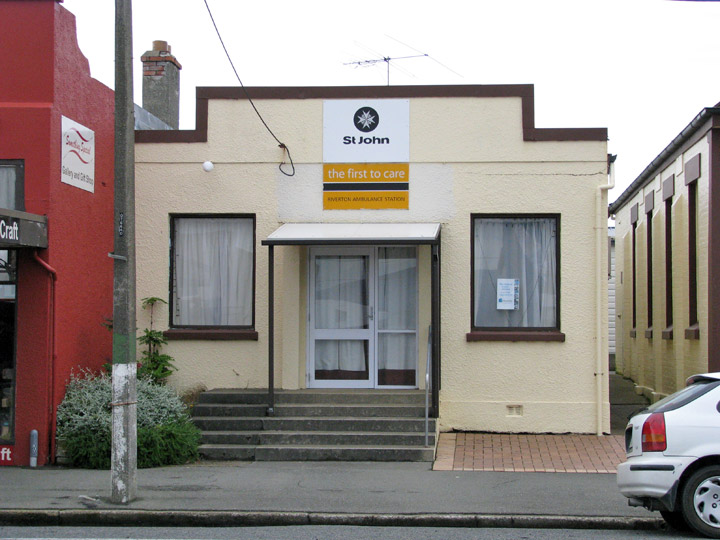 ambulance service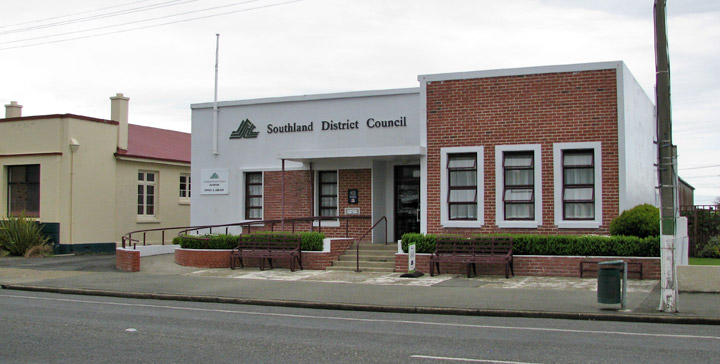 Southland District Council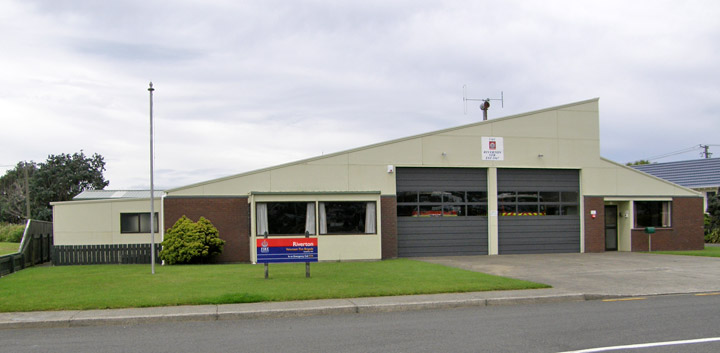 fire station
Riverton was established by Captain John Howell as a whaling station about 1837, when it was called Jacob's River. His house, which survives, was built about that time and is the oldest surviving building in the South Island. His grave site is well kept in the local cemetery.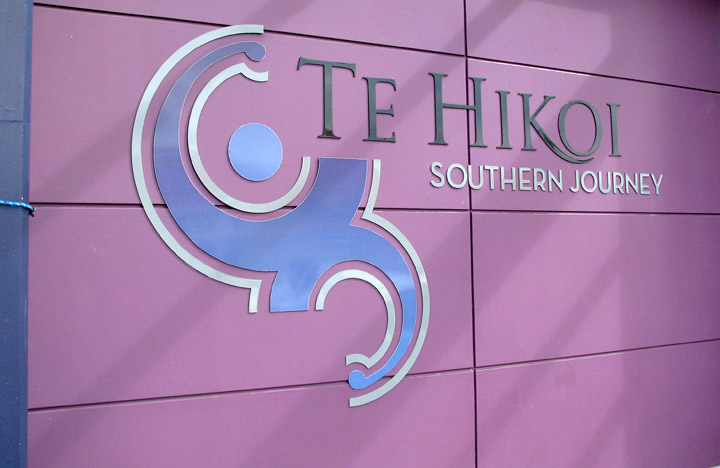 the museum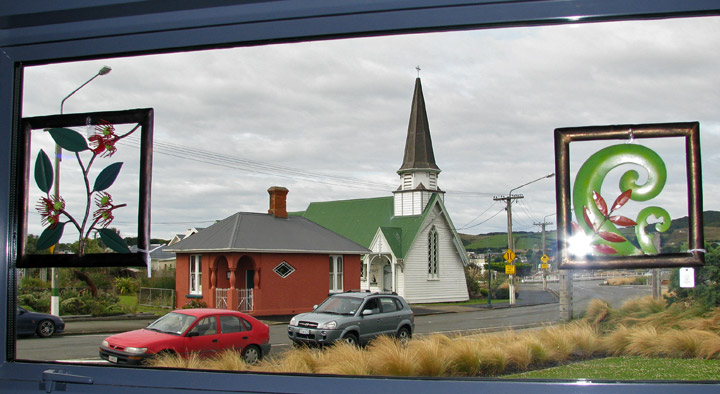 view from the museum gift shop
On 9 June 1879, a branch line railway from Invercargill was opened to Riverton. Over the course of the next few decades, further extensions were made to the railway and it became known as the Tuatapere Branch. On 30 July 1976, it was truncated from Tuatapere back to Riverton and became known as the Riverton Branch. There were hopes that forestry traffic would generate sufficient tonnages to warrant the continued operation of the line, but these hopes failed to come to fruition and the railway to Riverton was closed on 15 January 1978. The railway truss bridge and causeway were removed in 2001.
Text from Wikipedia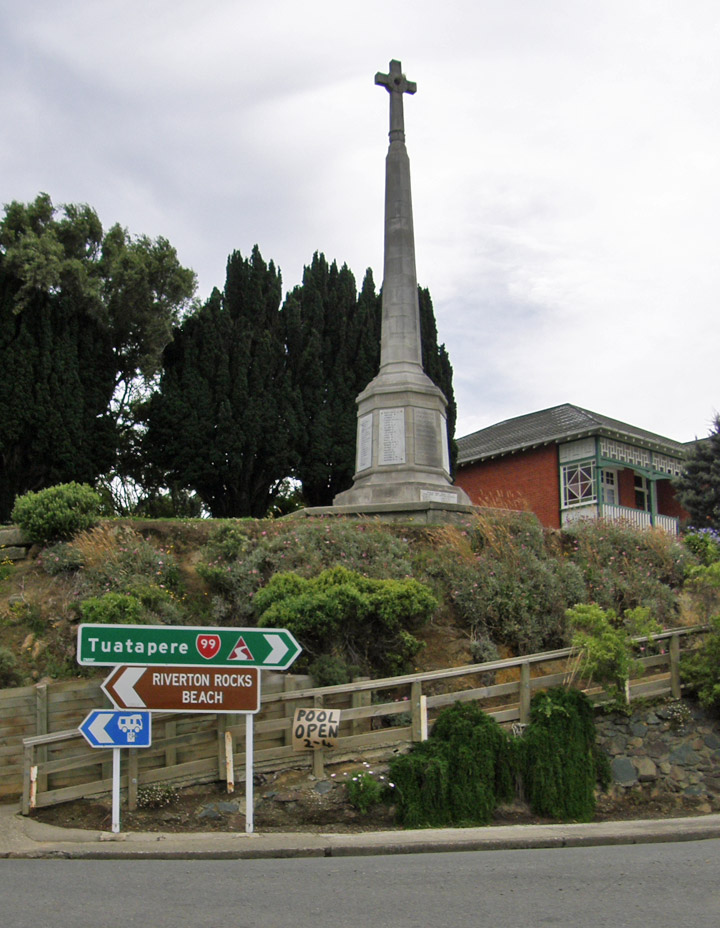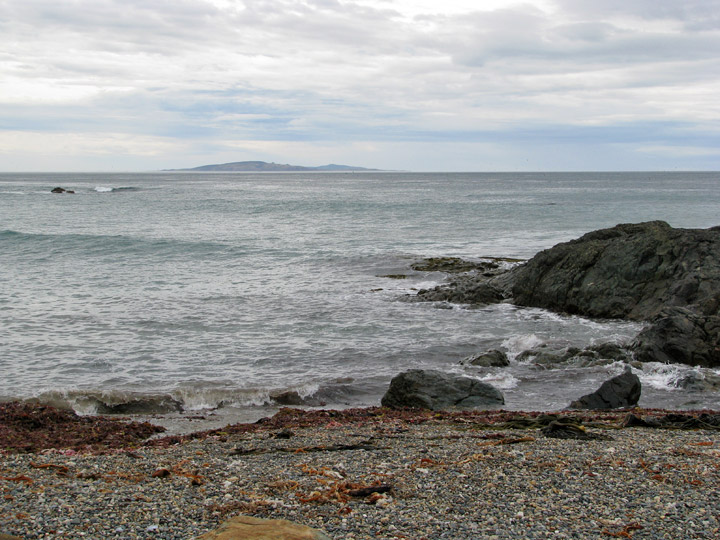 Riverton Rocks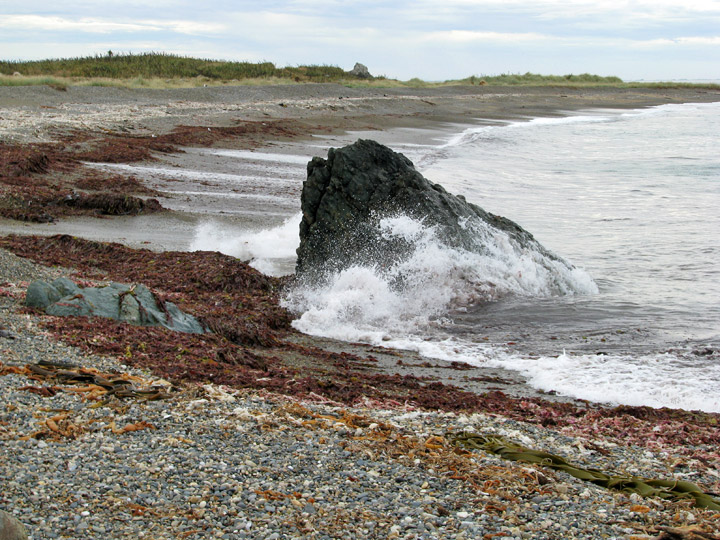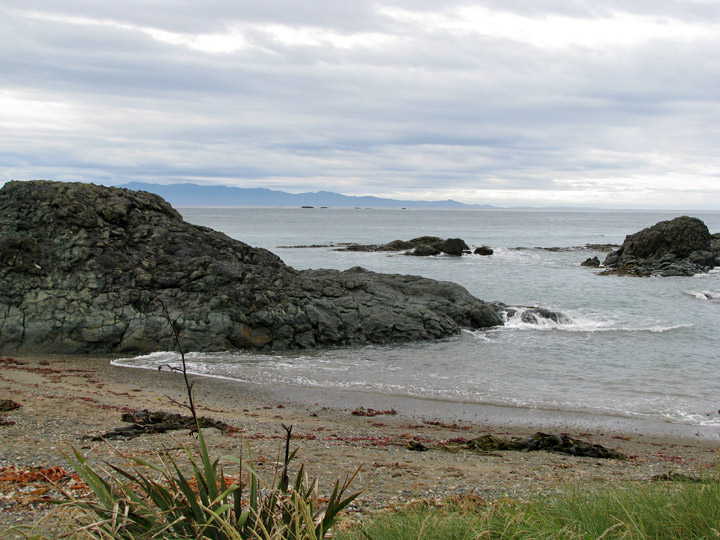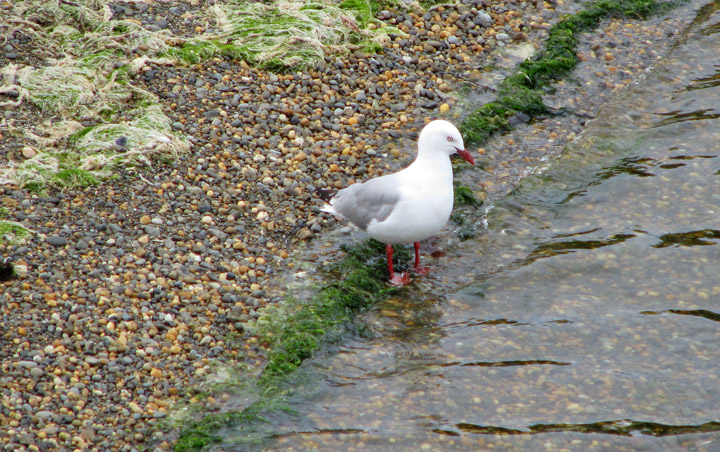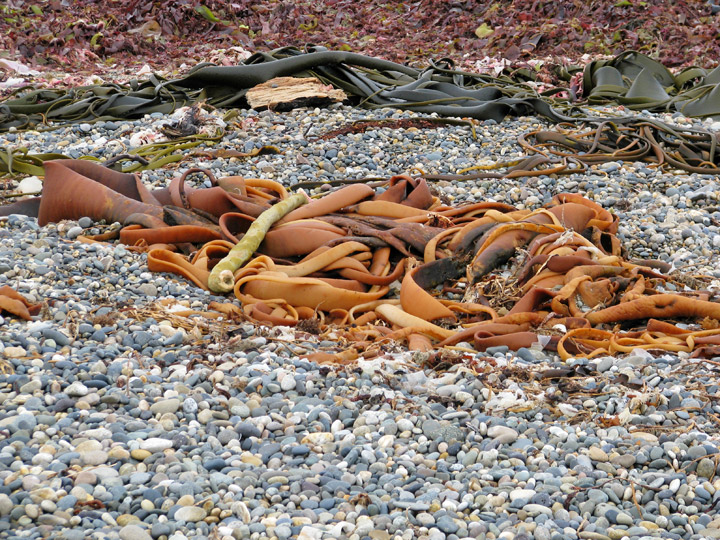 ---

---