Christchurch
from my visit in 1977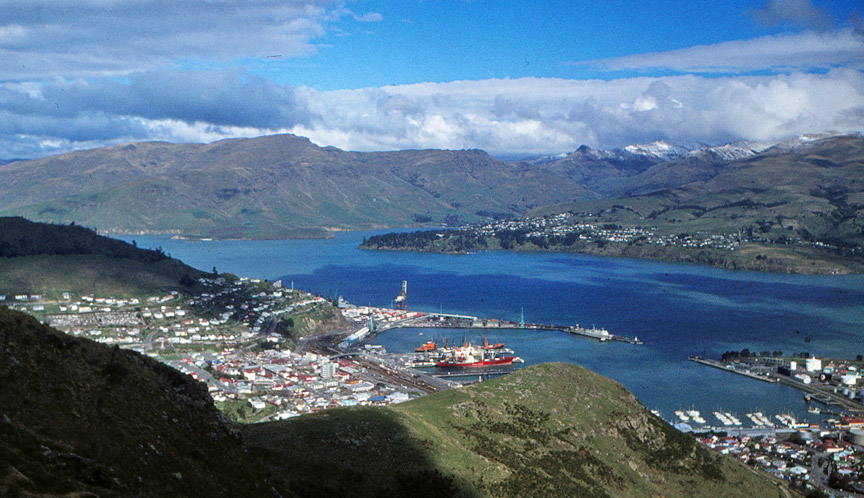 view of Port Lyttelton, near Christchurch
Christchurch, city in New Zealand, on eastern South Island. It is the principal urban and commercial center of a fertile agricultural region producing grain and sheep. Christchurch is also one of the most important industrial centers in New Zealand. It has excellent transportation facilities, a bountiful water supply, and unlimited quantities of inexpensive hydroelectric power.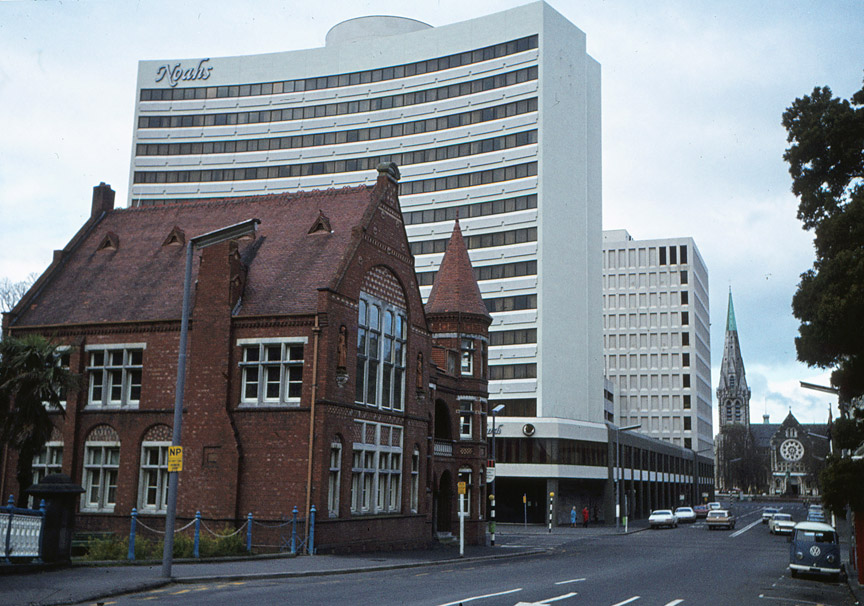 newer hotel, "Noahs"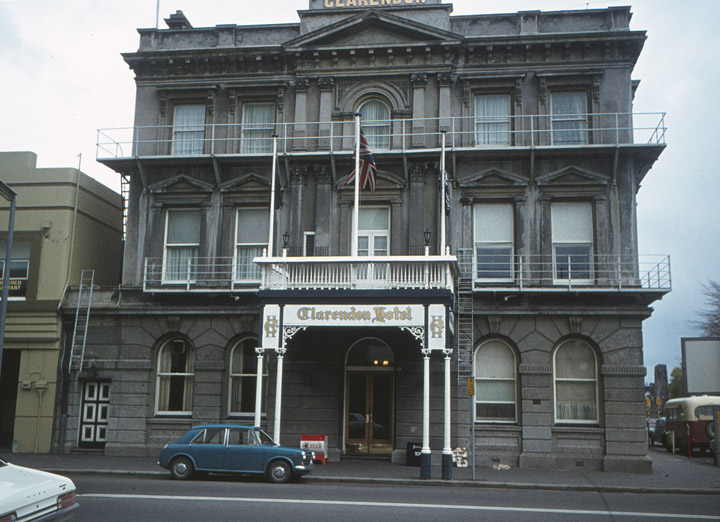 older hotel, "Clarendon"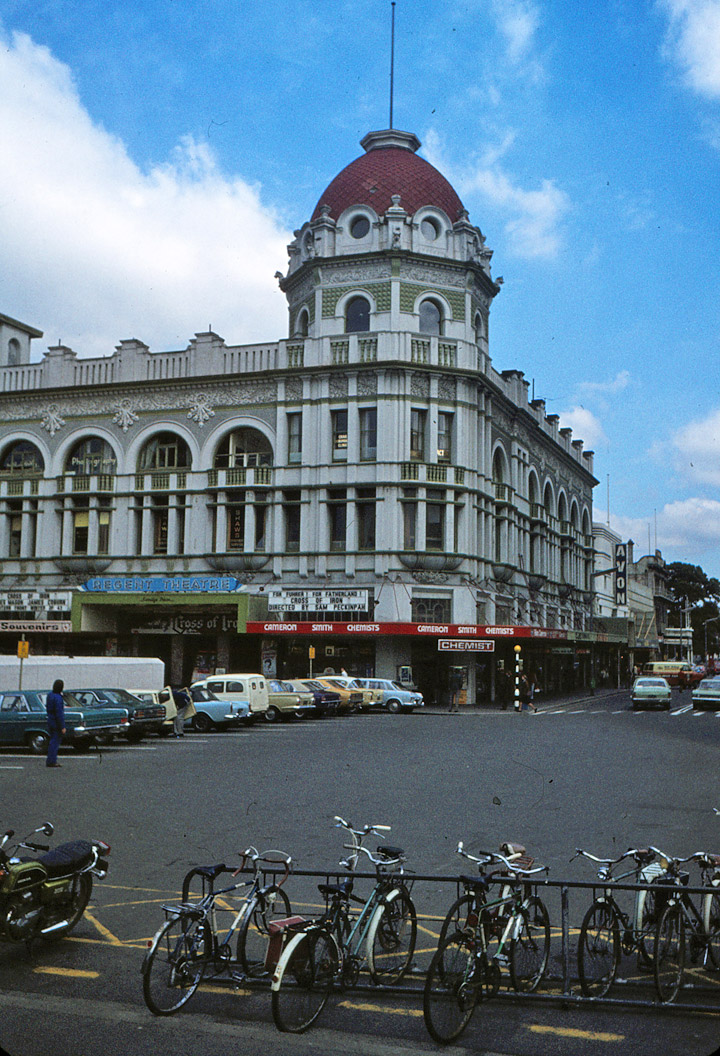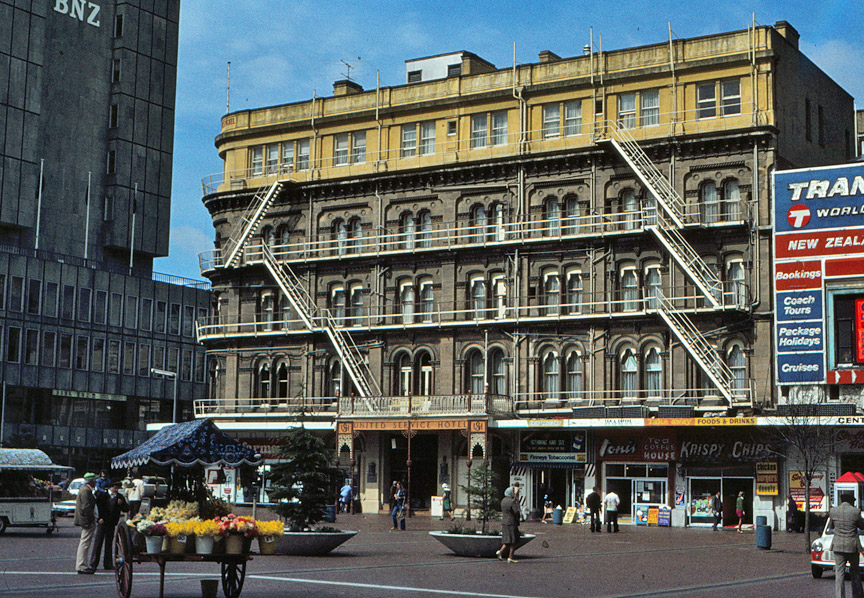 shopping
The chief industries are meat packing, tanneries, and the manufacture of woolen goods, furniture, and transport equipment. Road and rail tunnels through the Port Hills connect Christchurch with the nearby port of Lyttelton. The University of Canterbury (1873) is located in Christchurch. Lincoln University (1990; founded in 1878 as Canterbury Agricultural College) is near the city, in Canterbury.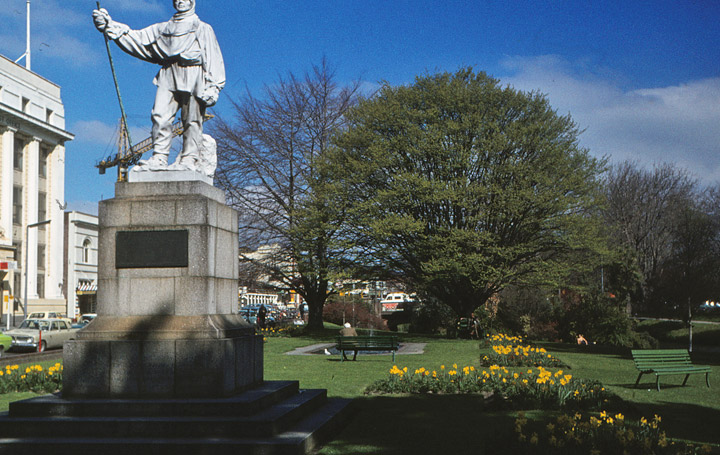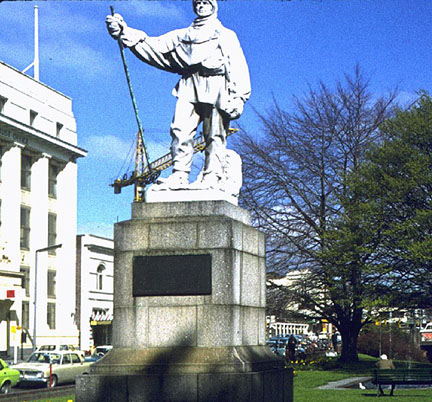 Statue of Robert Falcon Scott, Antarctic Explorer, created by his widow, Kathleen Scott.

Christchurch has a history of involvement in Antarctic exploration
both Robert Falcon Scott and Ernest Shackleton used the port of Lyttelton as a departure point for expeditions,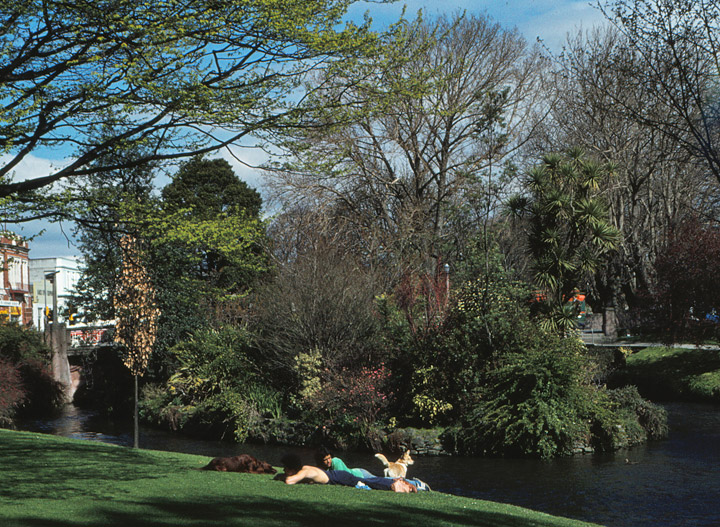 the park
Christchurch was founded about 1850 by the Canterbury Association, a British colonizing society closely affiliated with the Church of England. It was named after Christ Church College at the University of Oxford, England. Population (1998 estimate) 339,500.
Text from Microsoft Encarta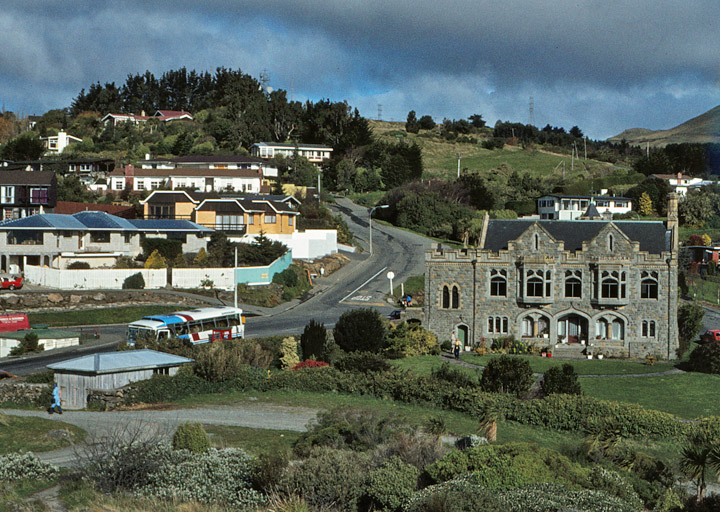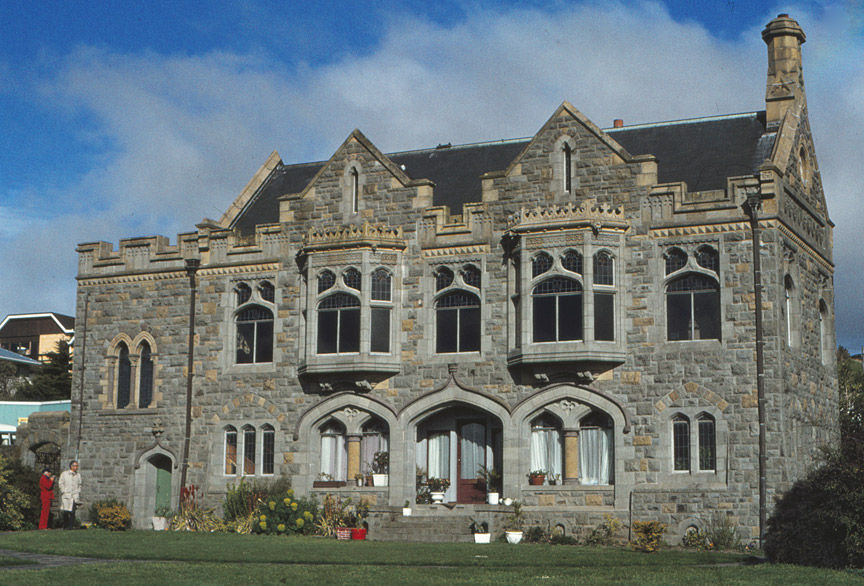 hiker's cabin
(built at the direction of an extravagant councilman)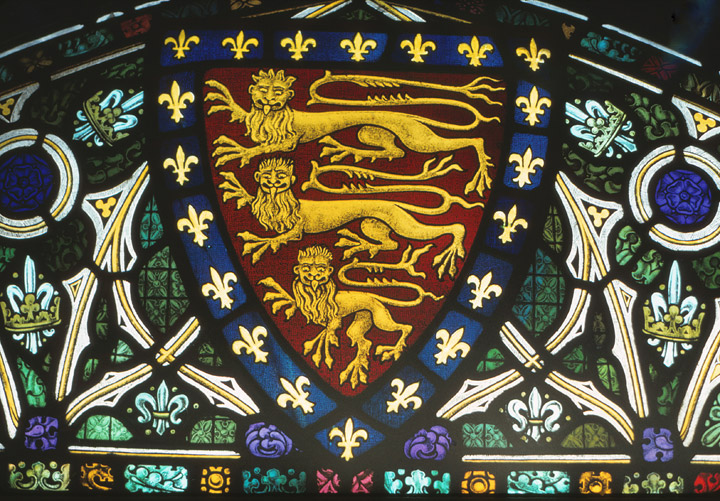 interior window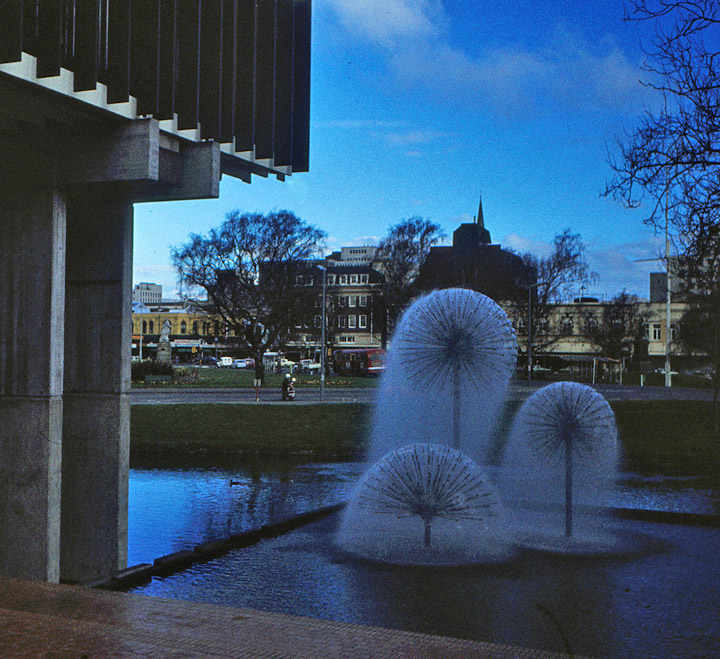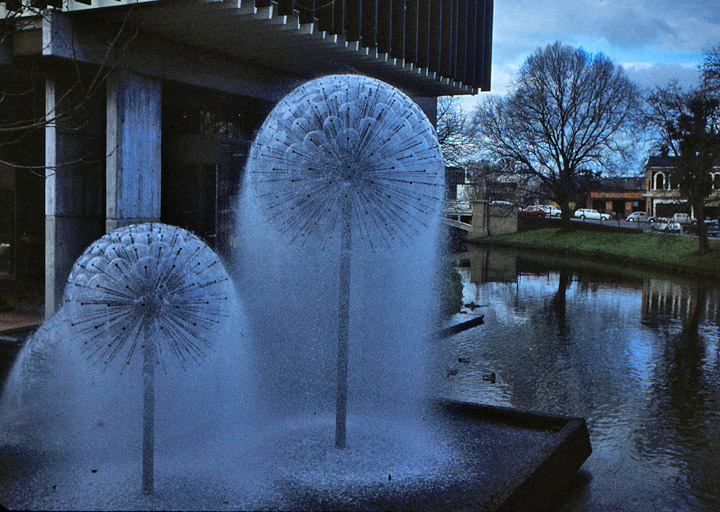 fountain at the performing arts center

Photos from 2009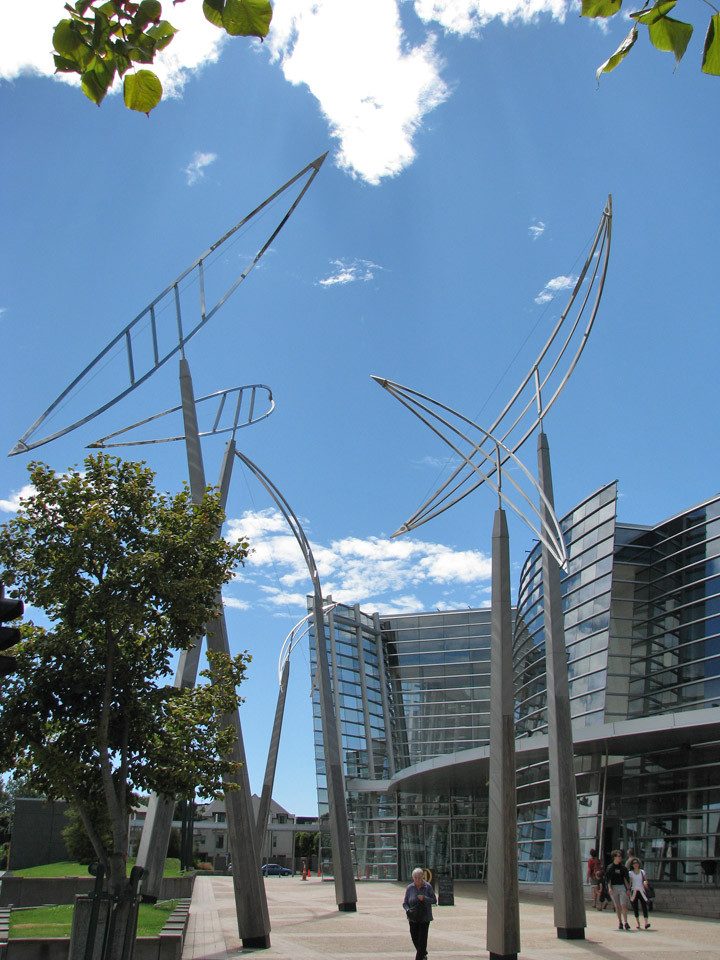 Art Gallery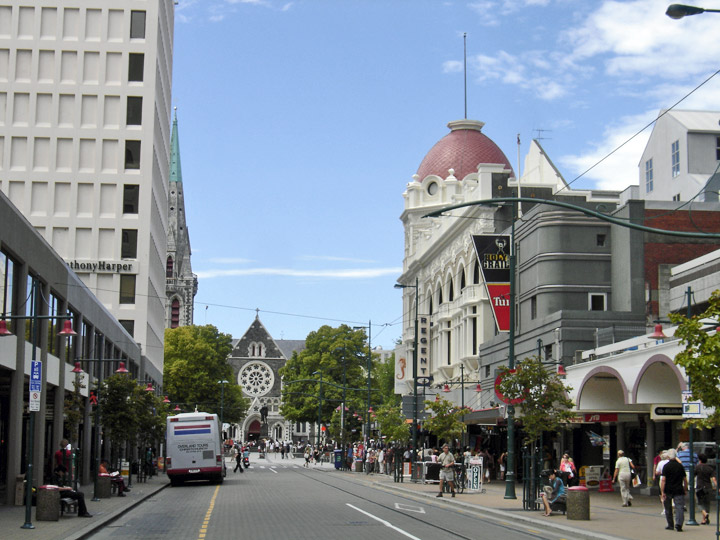 looking toward Cathedral Square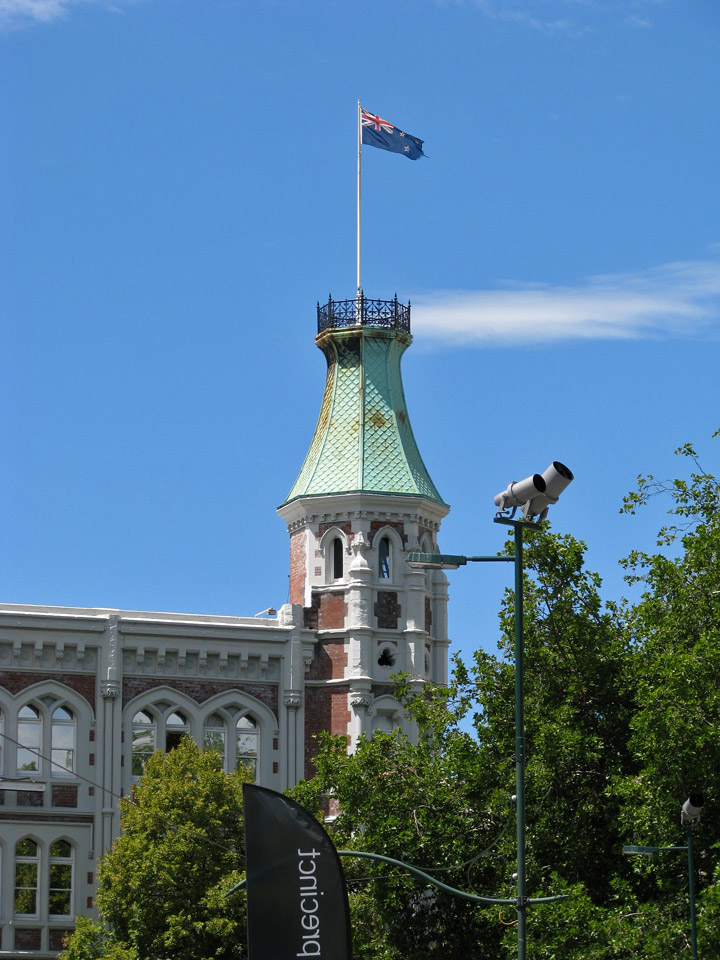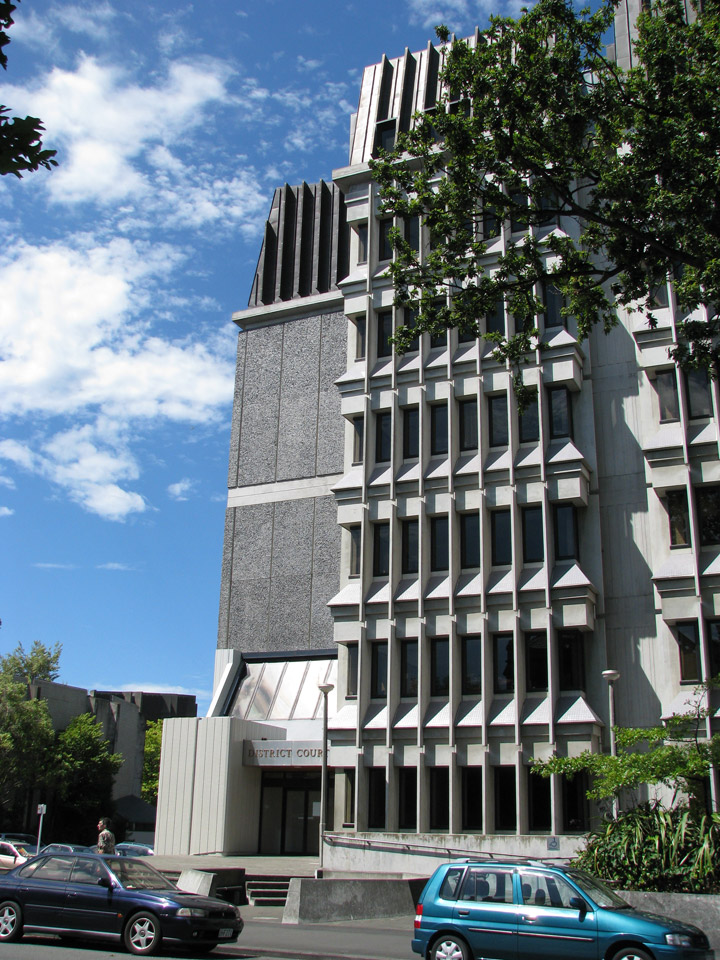 District Court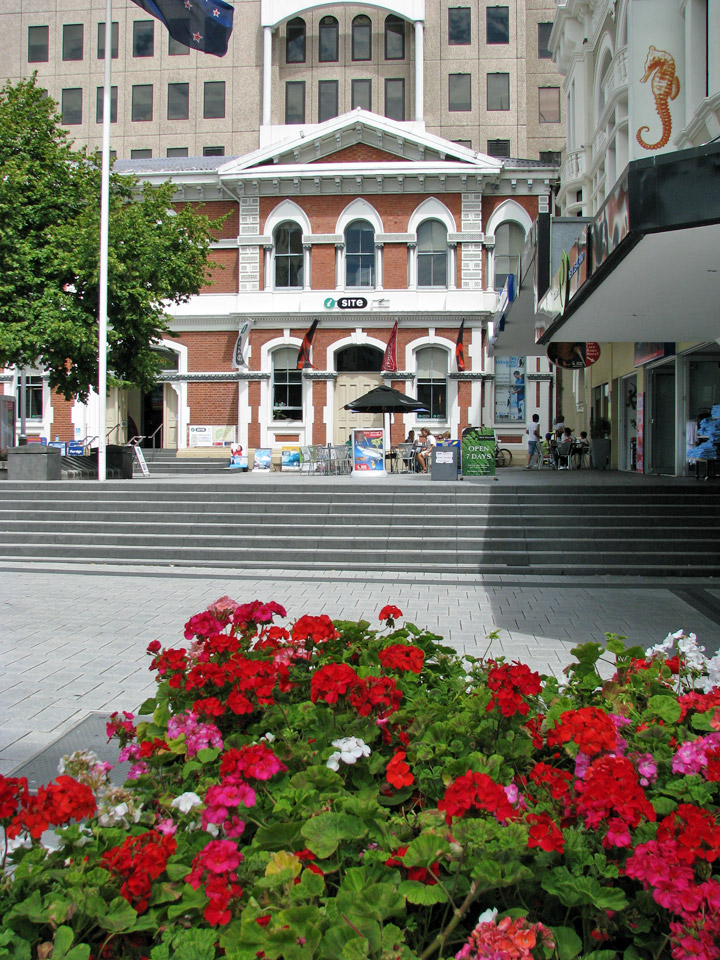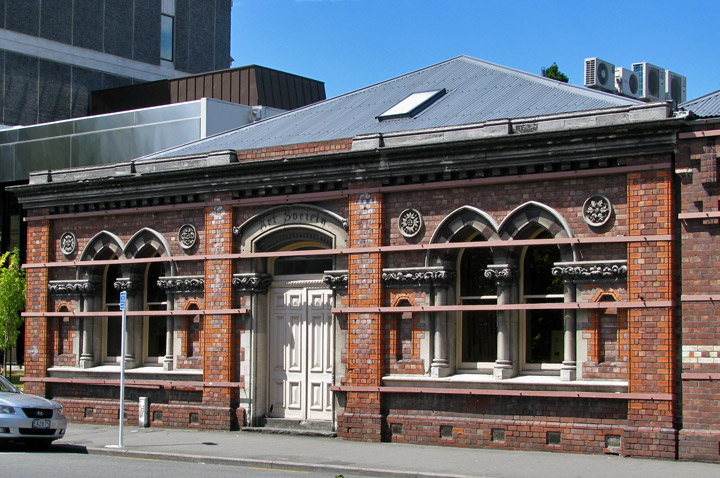 former Art Society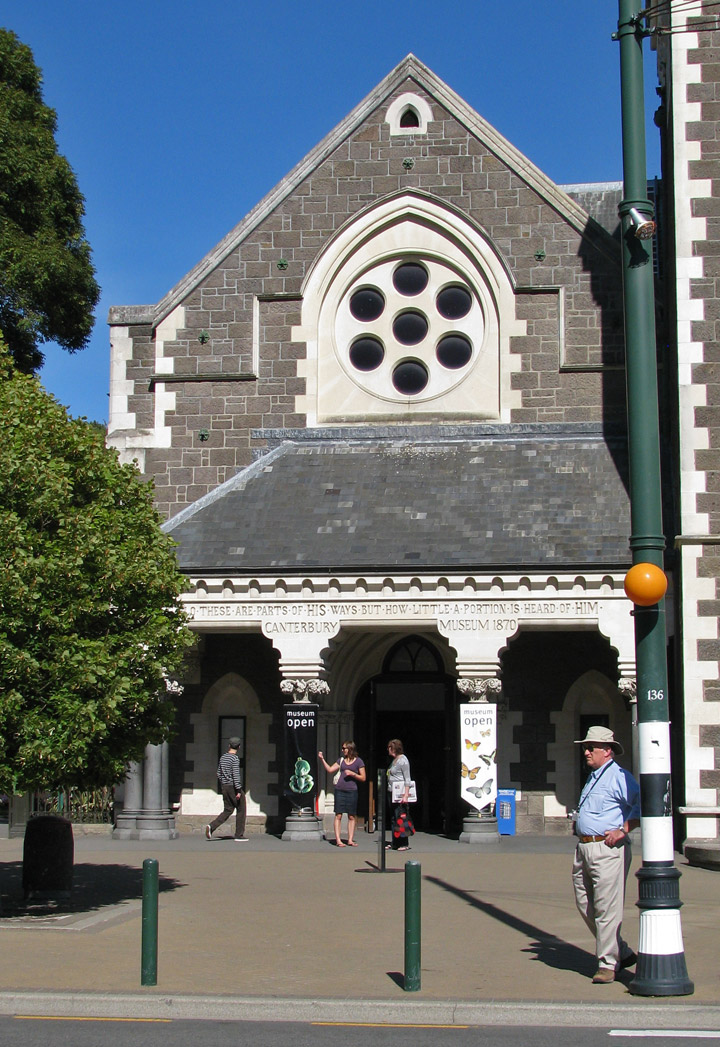 Canterbury Museum
More Photos of the Canterbury Museum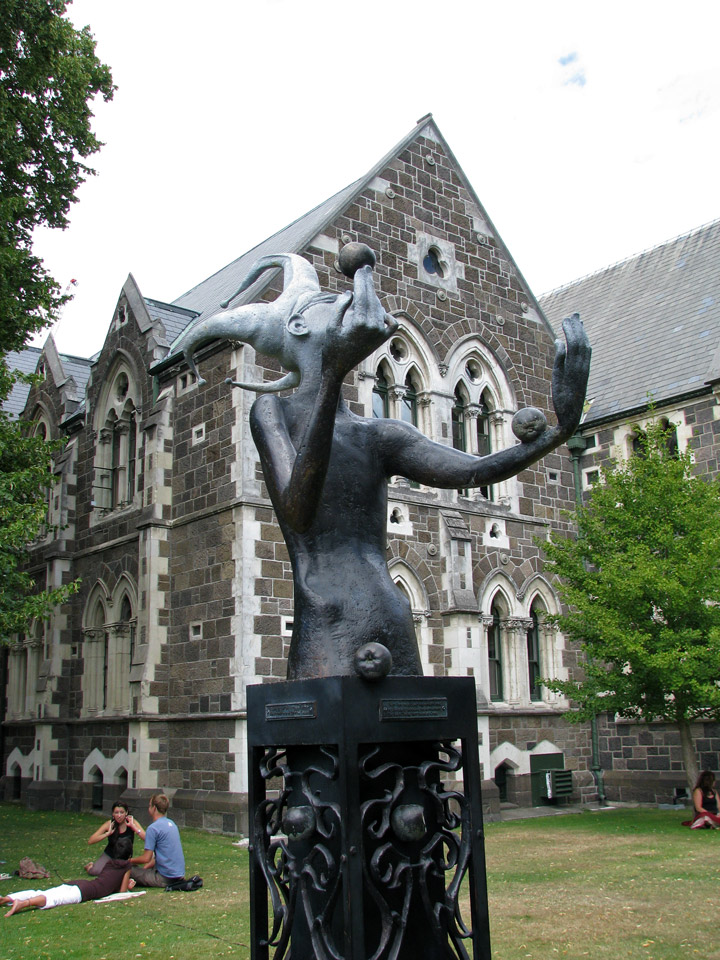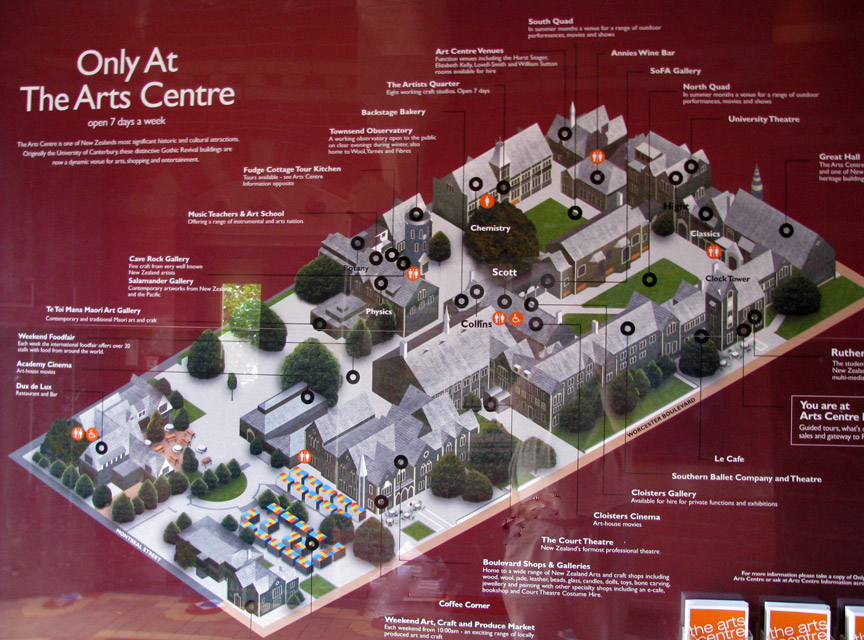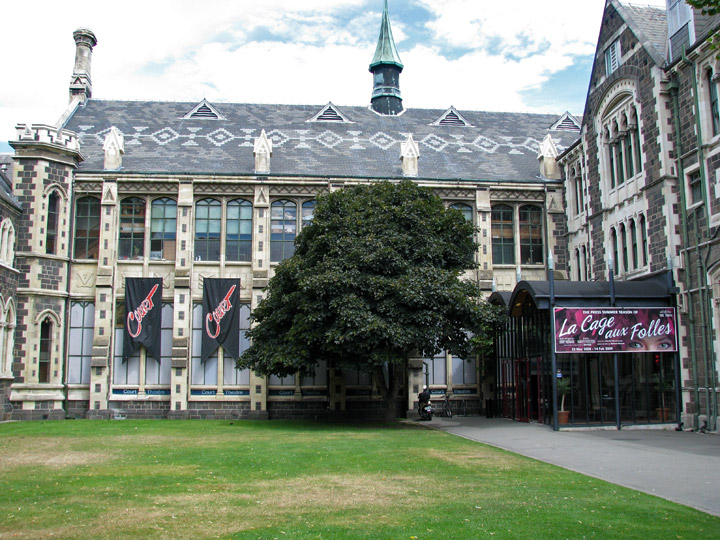 Arts Centre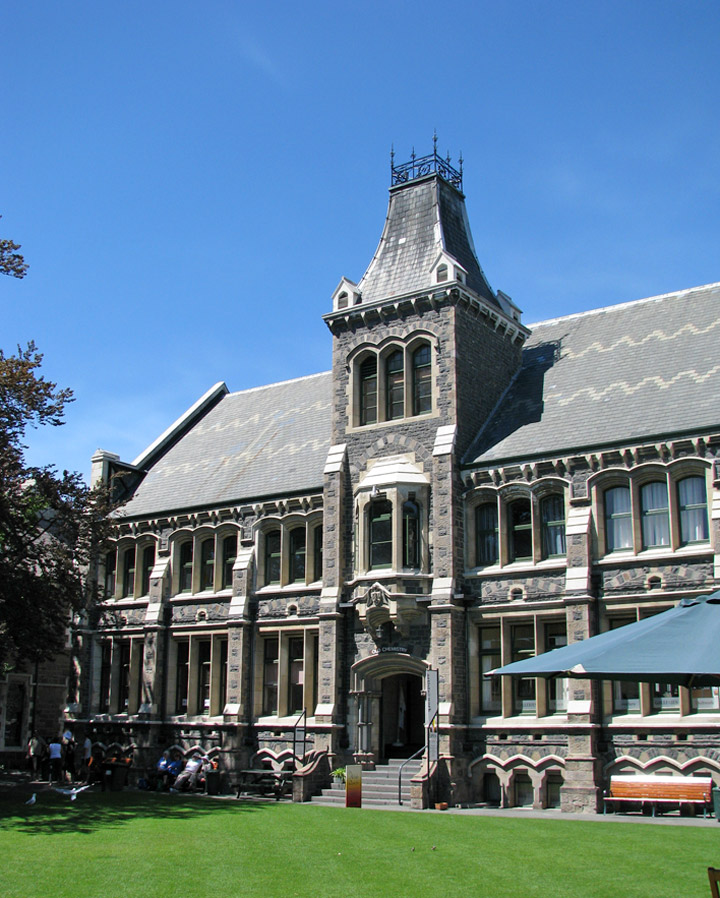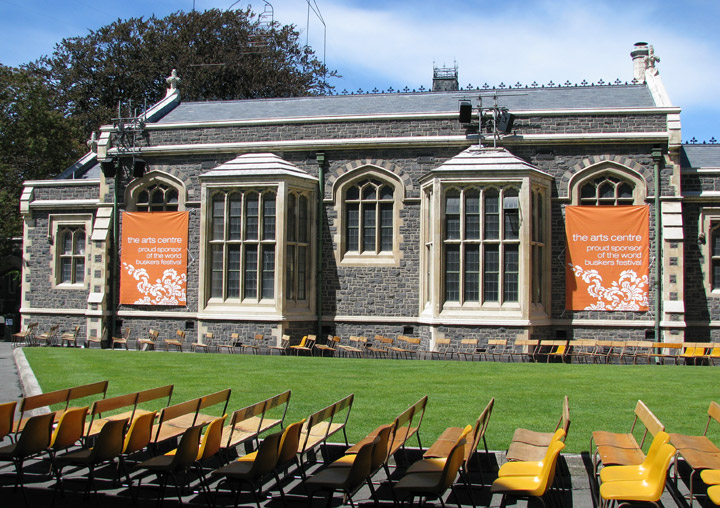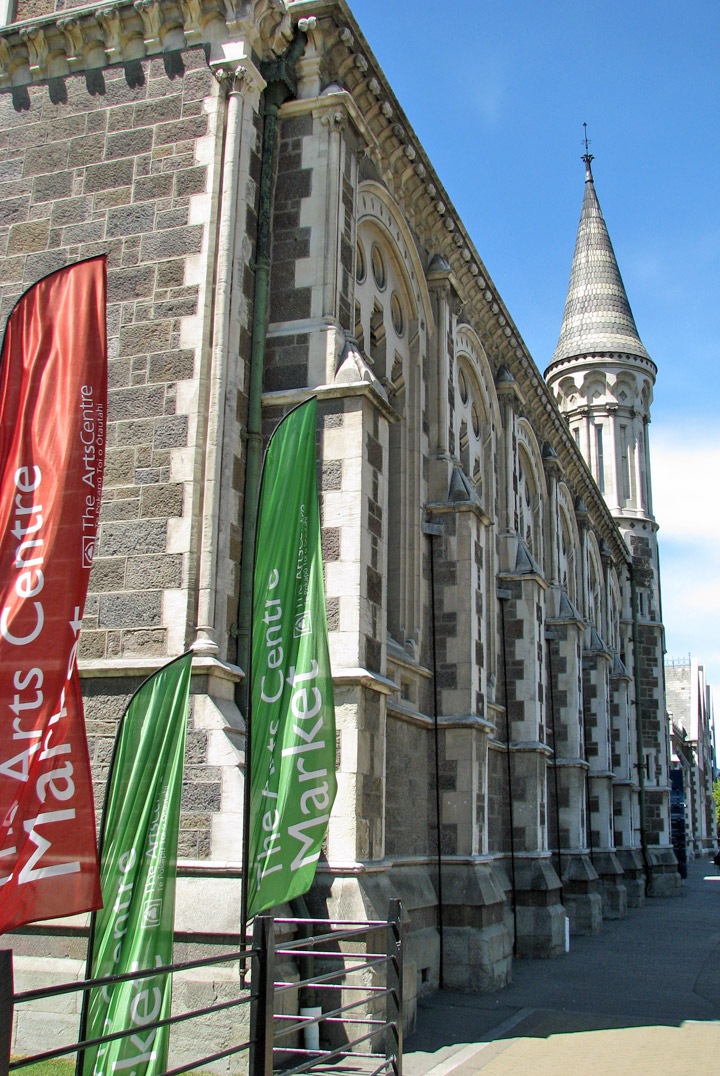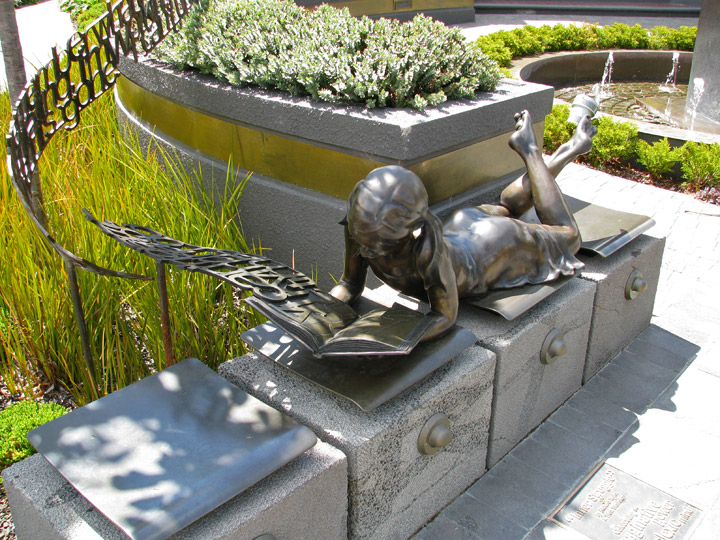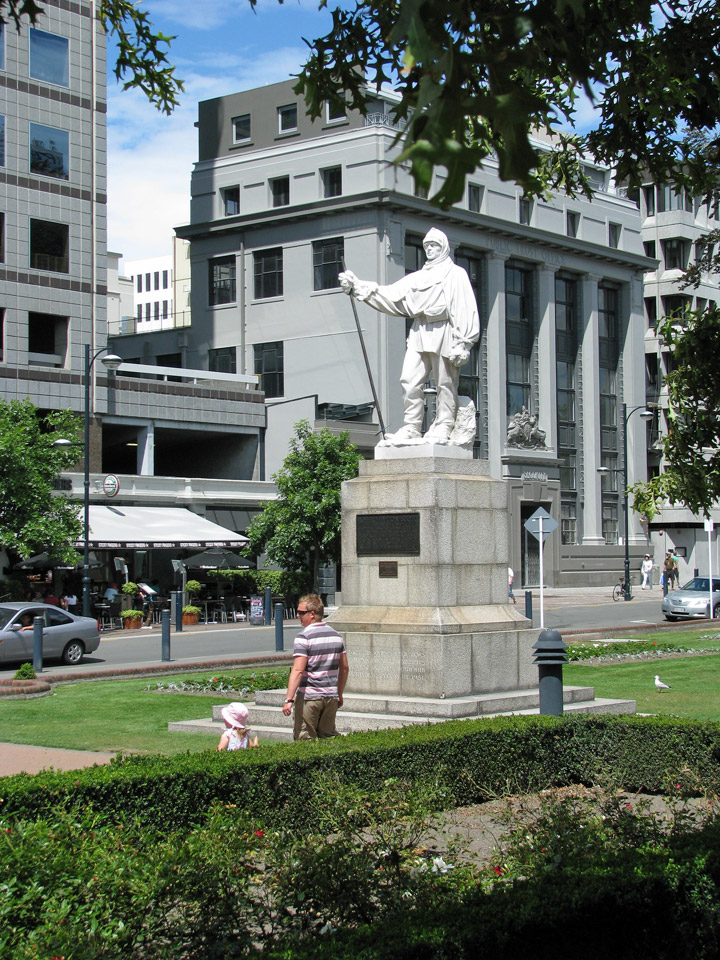 Statue of Robert Falcon Scott, Antarctic Explorer
created by his widow, Kathleen Scott.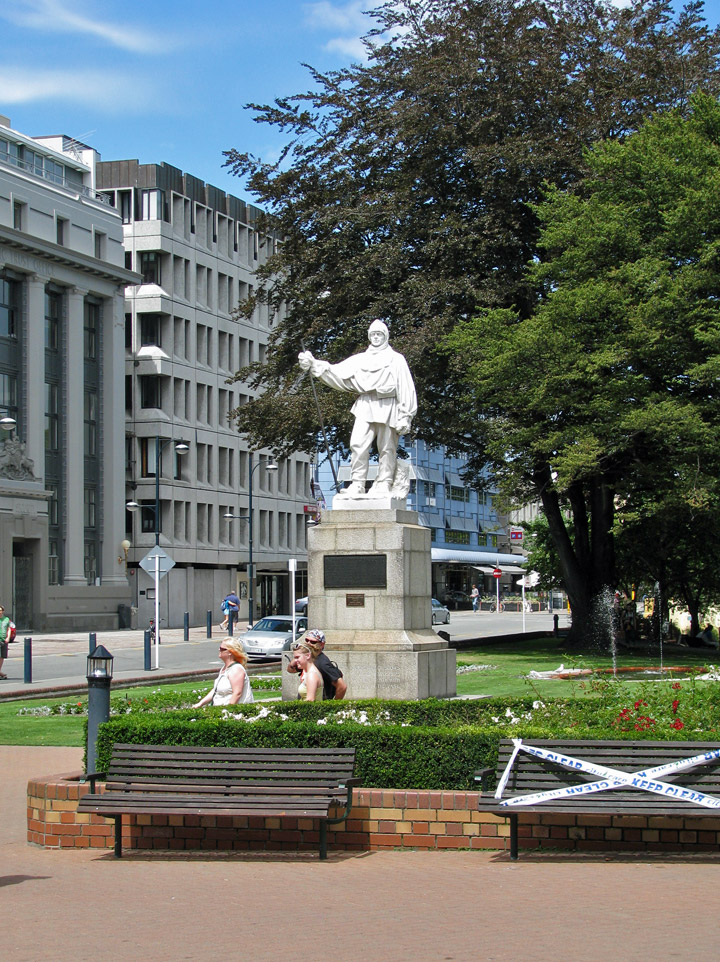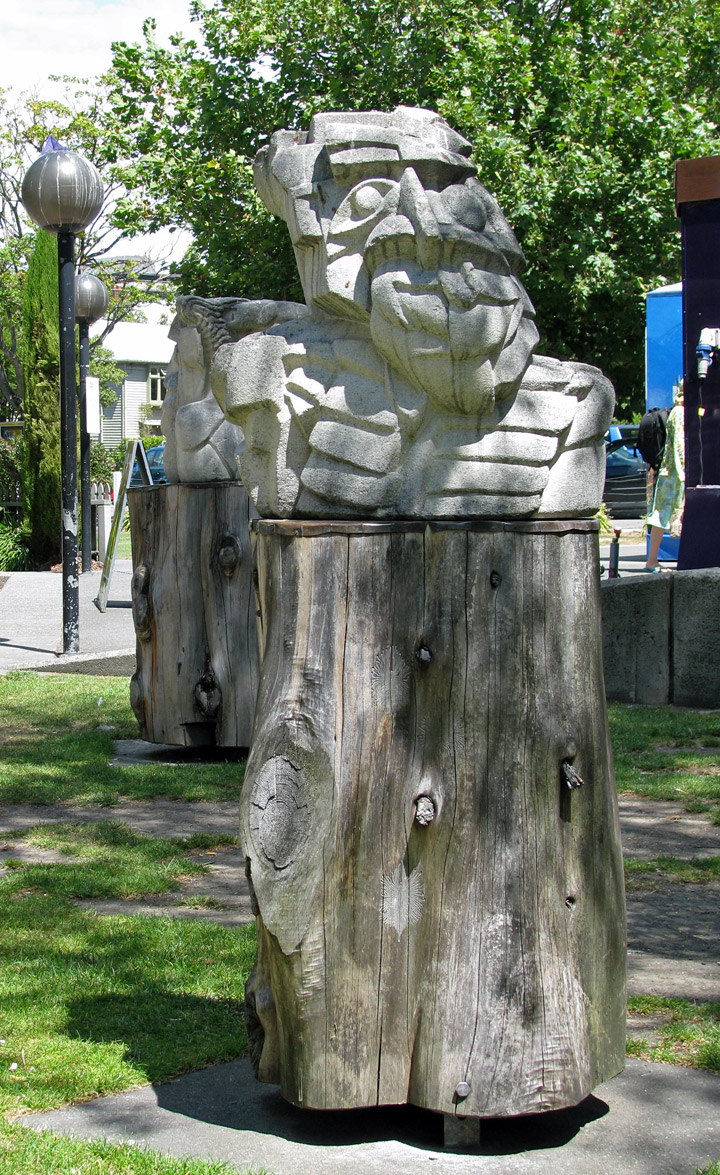 Return to Pacific Islands page